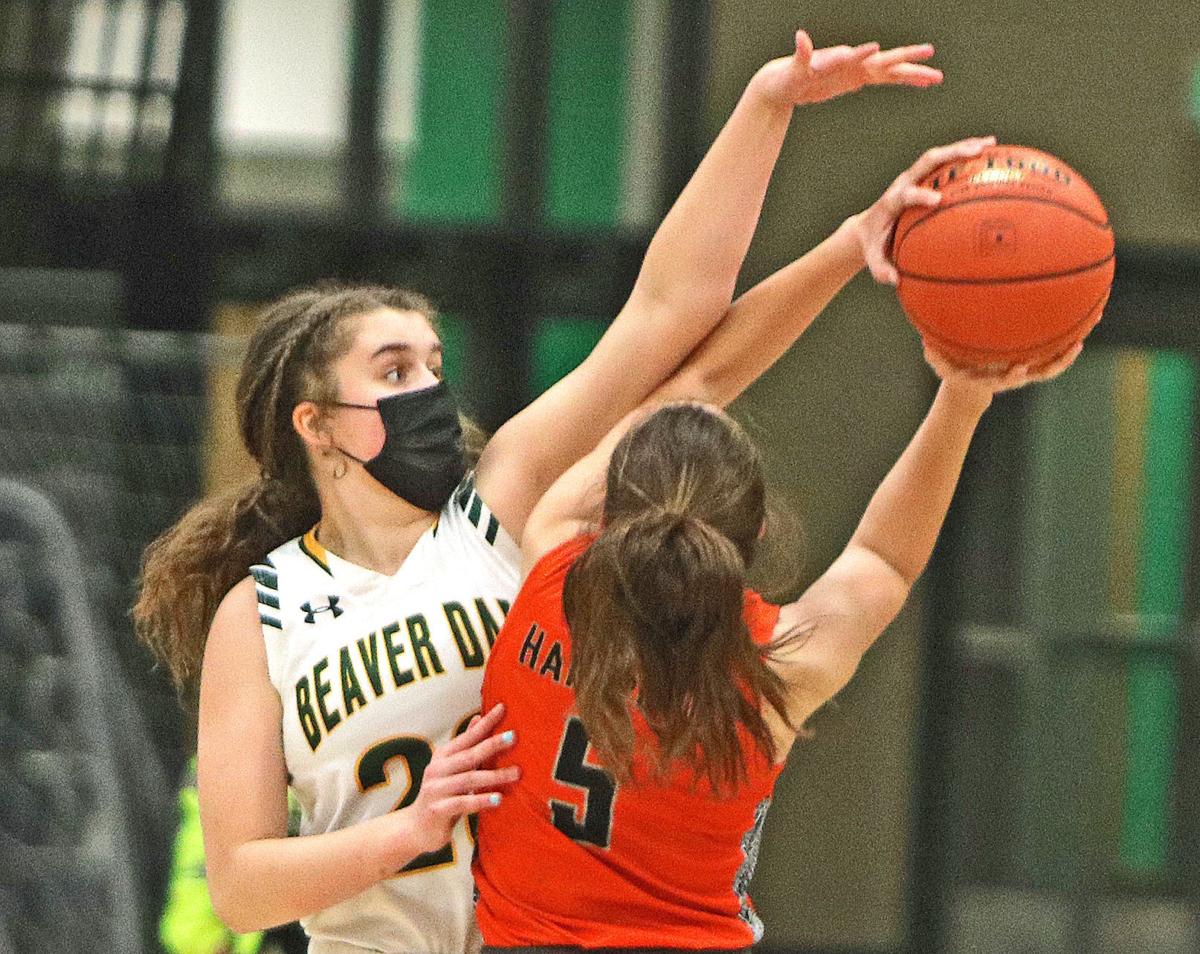 Can anyone knock off Beaver Dam?
That's the question the new Badger East Conference must ask itself. Previously split into North and South, the Badger conferences now go by East and West, with two "pods" in each. The Badger East's North pod consists of Beaver Dam, DeForest, Waunakee and Watertown, while the South pod has Fort Atkinson, Milton, Monona Grove and Stoughton.
Let's break down this new-look Badger East.
The contenders
Beaver Dam: Despite losing their top three scorers after making the state quarterfinals in their first season competing in Division 1, several opposing coaches around the conference still believe the Golden Beavers (22-3 a year ago), winners of 54 straight in Badger Conference play, are the team to beat. Junior forward Kylie Wittnebel is the top returning scorer (8 points per game), followed by sophomore forward Gabby Wilke (7.8) and junior forward Carlee Lapen (5.1). This squad has now completely turned over from the 2018-19 team that won the most recent of three consecutive Division 2 state titles.
Monona Grove: Although 2020-21 top scorer Peighton Nelson is now playing in college, the Silver Eagles return their next three highest scorers from a season ago. Senior guard Avery Poole (9.2 points), senior guard Emily Clevidence (6.5) and junior wing Taylor Moreau (5.2, 4.1 rebounds) all come back looking to improve on a season that ended with a loss in the regional semifinals. Senior forward Paige Hanson averaged five rebounds a game.
Waunakee: Similarly, the Warriors lost their top scorer to graduation but bring back the next two highest scorers from a season ago. That would be senior forward Ashley Sawicki (11.4 points, 9 rebounds) and senior guard Lauren Meudt (8.6 points, 2.6 steals). In addition, senior forward Ava Bryan (3.6 points, 4.2 rebounds and 2.1 assists) will step into a bigger role. The Warriors hope the veteran core has what it takes to advance beyond the WIAA regional championship.
The dark horses
DeForest: The Norskies return two starters and seven varsity letterwinners. Although leading scorer Grace Roth graduated, they bring back their next two best scorers in junior guard Jaelyn Derlein (10.8 points, 3.1 rebounds) and sophomore guard Rylan Oberg (9.9 ppg, 3.1 rebounds). Coach Jerry Schwenn expressed confidence in the team's depth thanks to additional returnees such as junior guard Aspin Kelliher (5 points, 2.7 rebounds) and senior Maya Pickhardt (4.7 points, 3.1 rebounds).
Stoughton: The previous season was rough for Stoughton (2-8). However, the Vikings have their top three scorers coming back, headlined by senior guard Ava Loftus (11.6 points). Senior forwards Cora Borroughs (5.5 points, 1.0 steals) and Annie Tangeman (5.5 points, 3.8 rebounds) join Loftus. Factor in junior guard Ava Perkins, last season's leader in assists per game (1.2), and Stoughton is in a strong position to improve to a competitive team in the conference.
Fort Atkinson: After upsetting Beloit Turner as a six-seed to reach the regional semifinals, the Blackhawks have all four of their top scorers coming back. Senior guard Taylor Marquart (13.9 points) and senior wing Tyla Staude (12.7 points) make up one of the top returning pair of scorers in the conference. Junior guard Elly Kohl (6.7 points) adds scoring depth, as does junior forward Brooke Christiansen (4.8 points), who's 5-foot-11 stature pairs well with Marquart's 5-foot-10 frame to give Fort Atkinson some good size.
The rest
Watertown: The Goslings lost their top three scorers after going 12-6, two of which averaged double figures. Sophomore Drew Hinrichs (5.8 points, 2.4 rebounds) is the top returning scorer, and senior guard Lily Gifford (5.1 points, 2.5 steals, 1.9 assists) is another bright spot. Watertown could certainly still be competitive, but it will require players up and down the roster taking steps up.
Milton: The Red Hawks (3-13) showed their fight last season with a road victory over Janesville Parker to open regionals. The good news is they bring back last season's top three scorers in senior guard Saige Radke (8.1 points) and junior guards Sydney Kanable (7.4 points) and Tressa Shaw (5.8 points).
Must-watch games
Reedsburg at Beaver Dam, Dec. 4: The Golden Beavers currently are on a 54-game win streak against conference opponents, but if that streak gets through the first few weeks of the season, Reedsburg might have the best chance of ending it.
Waunakee at Monona Grove, Jan. 18: If another team is going to topple Beaver Dam, it might be one of these two. Winning this matchup could prove pivotal in the final conference standings, as it happens with less than a month left of regular season play.
Girls basketball preview: 10 players you need to know in the Badger East Conference
Kylie Wittnebel, jr., F, Beaver Dam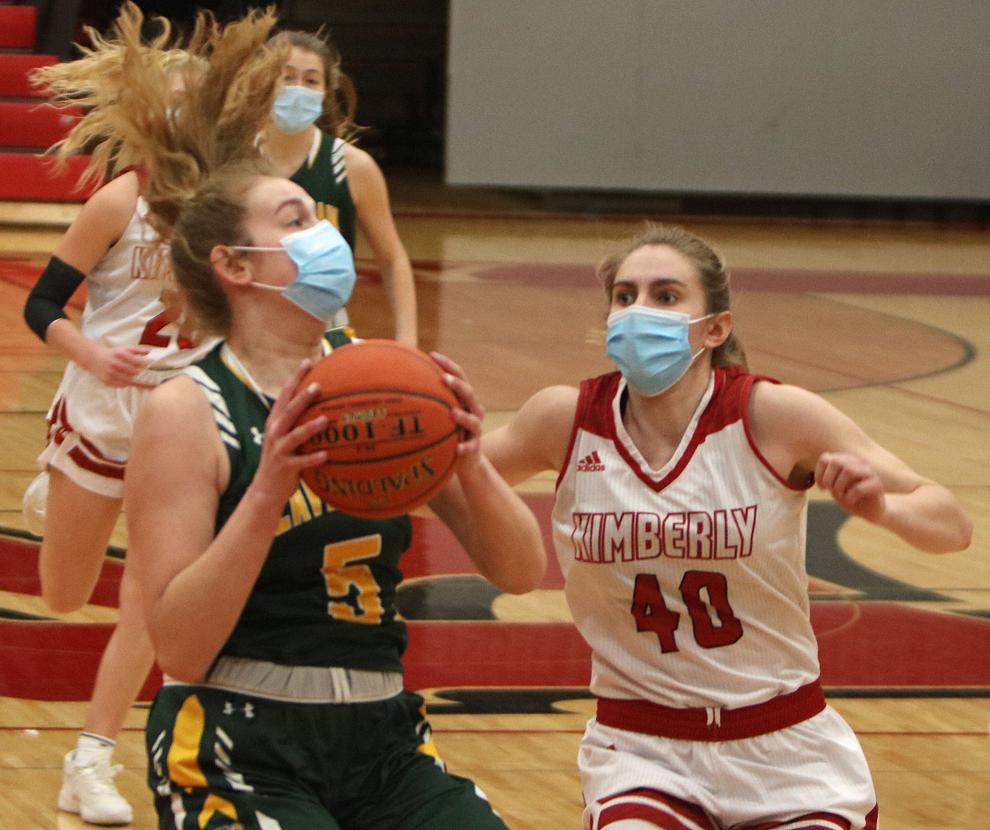 The 6-foot forward averaged 8.0 points a game in 25 games, finishing fourth on the Golden Beavers. That makes her the top returning scorer on a perennial powerhouse after the loss of several key seniors, including two all-state players. She has the opportunity to be a breakout candidate for a program that has been as consistently dominant as any in southcentral Wisconsin over the past five years.
Gabby Wilke, so., G/F, Beaver Dam
Behind Wittnebel, Wilke is the next leading returning scorer for the Golden Beavers with 7.8 points per game last season. The 6-foot-2 sophomore already has offers from five Division I colleges including North Dakota, Milwaukee and Green Bay. If the Golden Beavers are to continue their 54-game conference winning streak and return to state, Wilke and Wittnebel will need to lead.
Jaelyn Derlein, jr., G, DeForest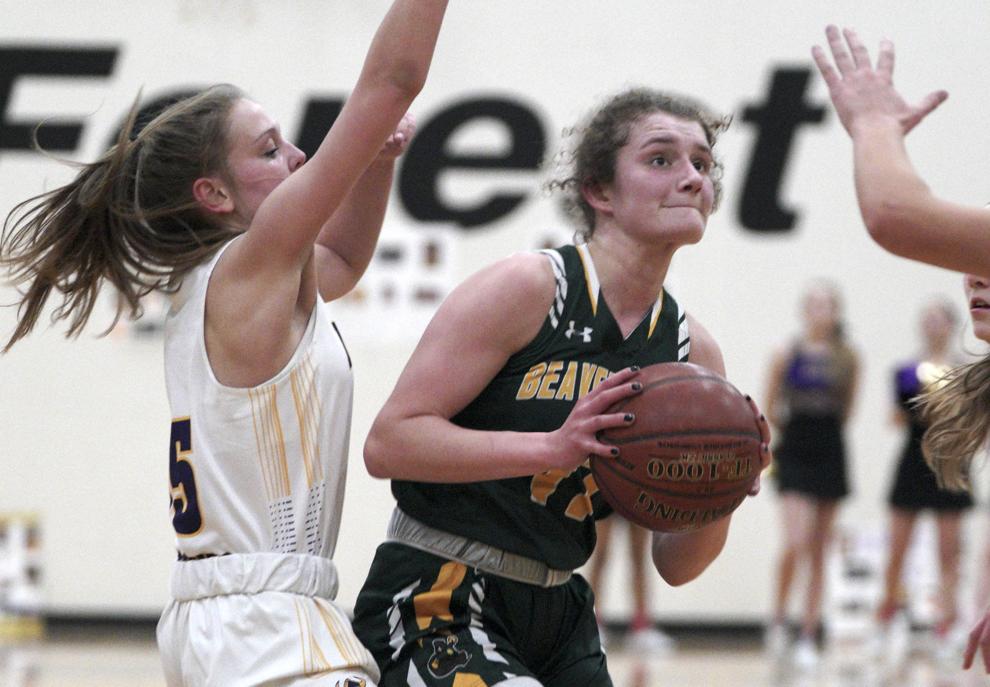 The junior earned State Journal all-area honorable mention last season after averaging 10.8 points and 3.1 rebounds per game. This followed a 2019-20 season in which she earned an all-conference honorable mention as a freshman. But it was a tale of two different seasons for the Norskies, who went 21-4 in Derlein's rookie campaign and 8-7 last year in a COVID-shortened season. 
Taylor Marquart, sr., G, Fort Atkinson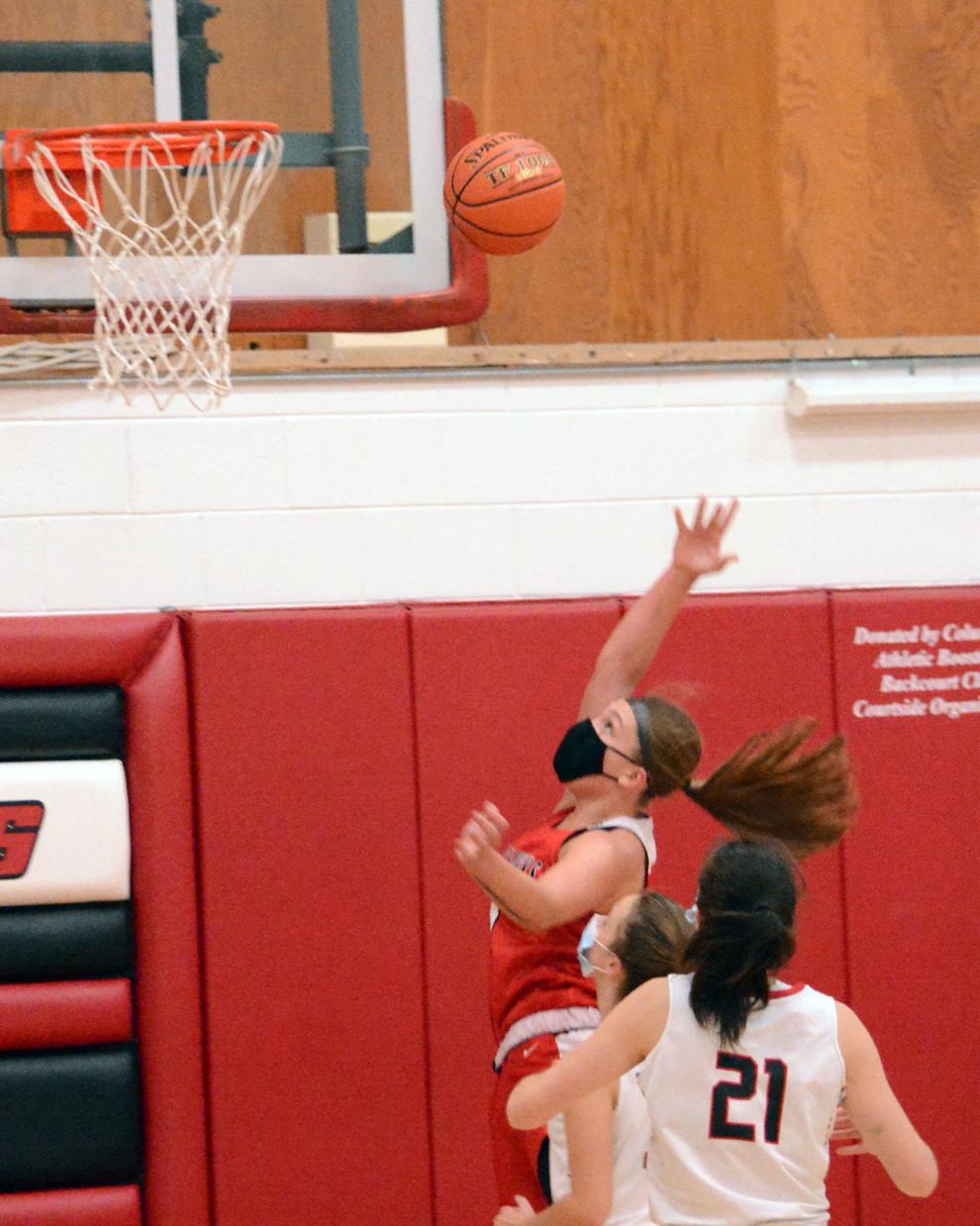 The 5-foot-10 senior was the third-leading scorer in last season's Badger South Conference, averaging 13.9 points per game, which accounted for nearly a third of her team's 45 points per game. Marquart, an Angelina College (Texas) commit, will have a large role to play if the Blackhawks are to show improvement from an 8-15 record last season.
Tyla Staude, sr., G/F, Fort Atkinson
Staude is the other half of the Blackhawks' returning dynamic scoring duo, as her 12.7 points per game would have led almost every other team in the conference last season. This effort from the 5-foot-8 senior followed a sophomore season that earned her an all-conference honorable mention when she averaged 11.4 points in 23 games played.
Avery Poole, sr., G, Monona Grove
Poole is expected to take on an increased role for the Silver Eagles, who have an opening at point guard. She's the leading returning player in scoring (9.2) and assists (1.0). The then-junior also averaged 3.1 rebounds and 0.5 steals per game. Seeing Poole take another step or two would go a long way if Monona Grove is to bounce back from last year's 3-5 record.
Ava Loftus, sr., G, Stoughton
The 5-foot-8 senior led Stoughton in scoring last season (11.6 points), averaging more than double the next closest player on the team. A Minnesota State-Moorhead commit, Loftus also led the way in rebounding (4.2) and steals per game (1.5), plus was tied for second in assists (1.1). She'll aim to turn around a Vikings team that went 2-8 last season.
Lily Gifford, sr., G, Watertown
Already an established defensive presence with 2.5 steals per game last season, the 5-foot-10 senior is expected to improve on her 5.1 points per game with the team's top three scorers from 2020-21 gone. Gifford, who committed to Loras College in August, also averaged 2.2 rebounds, 1.9 assists and 0.9 blocks per contest.
Lauren Meudt, sr., G, Waunakee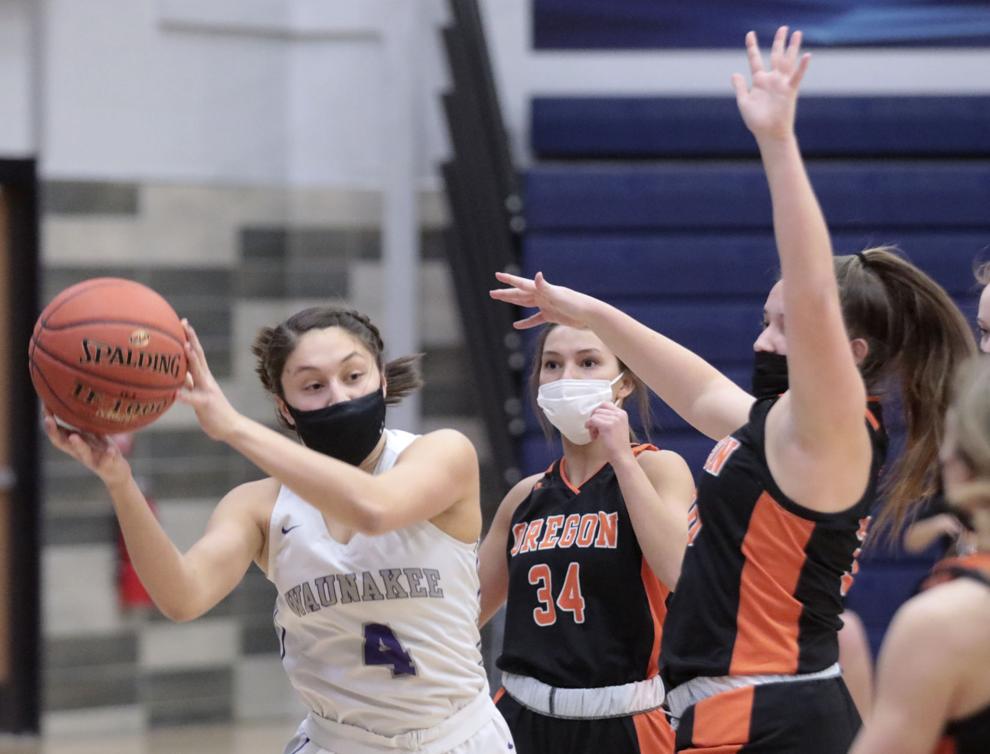 The 5-foot-10 senior has proven herself a threat on both ends of the court. She is the Warriors' second-leading returning scorer with 8.6 points per game, and on defense she swiped an impressive 2.6 steals per game. Meudt also averaged 3.6 rebounds and 1.1 assists per contest.
Ashley Sawicki, sr., F, Waunakee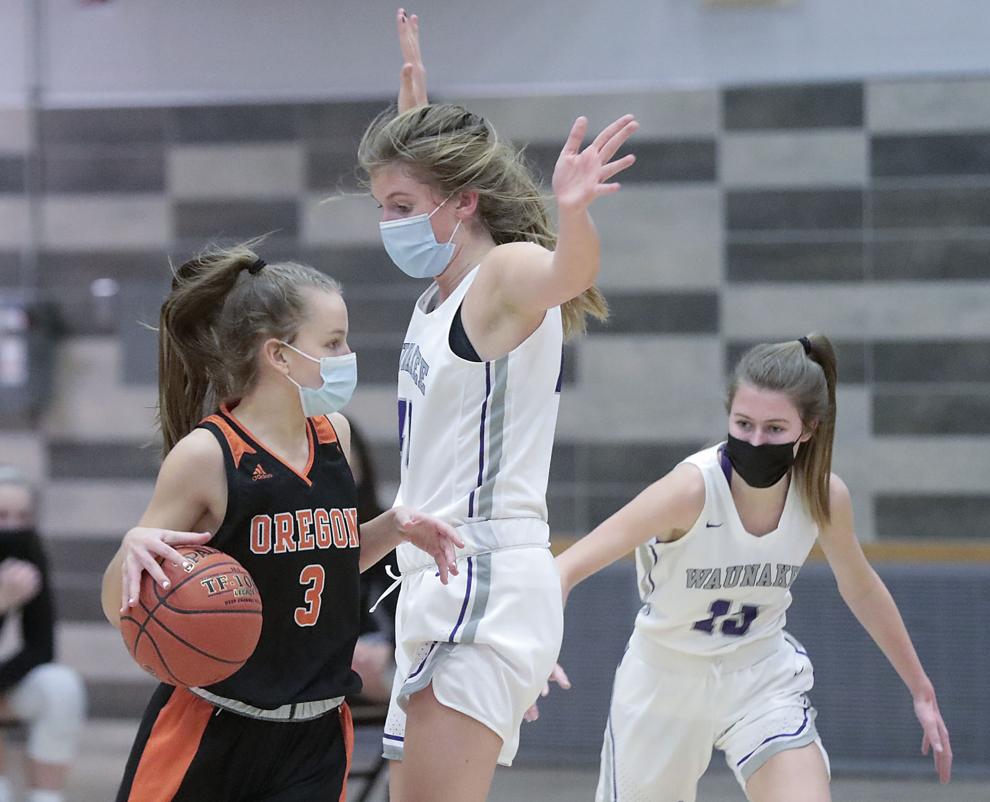 A towering presence at 6-foot-2, the senior nearly averaged a double-double with 11.4 points and nine rebounds per game last season. She is Waunakee's top returning scorer and led last year's team in rebounding and blocks per game (1.0) to go along with 1.1 steals per game. She currently has a college offer from St. Cloud State.