Lee Sports Wisconsin is committed to recognizing outstanding achievements by high school student-athletes, whether during or away from competition.
This week's high school sports spotlight is Lexi Marble of Rio.
To nominate a student-athlete, contact us at sports@wiscnews.com with the student-athlete we should recognize, what school they attend and a short reason why they should be selected.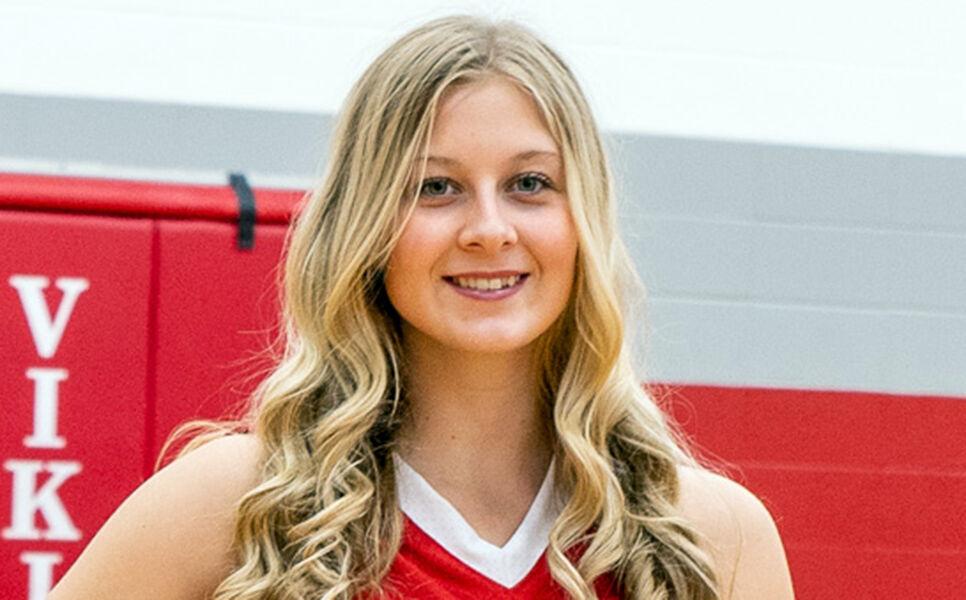 Lexi Marble, jr., Rio
Sports: Volleyball, basketball and softball.
By the numbers: Marble is averaging 7.1 points, 6.2 rebounds, 2.8 assists and 2.4 steals this season.
Favorite athletic memory: My all-time favorite athletic memory is winning regionals my freshman year. I unfortunately didn't get to finish the game because I got a bad concussion, but it is such an amazing accomplishment. I am extremely grateful and proud to have had the chance to play with such a supportive and determined group of girls. The moments I remember from that night will never be forgotten.
Favorite class: The class I enjoy the most is definitely student teaching. I get to go over to the elementary school and work with the second-graders. It's such a fun and exciting environment. Also, it's a great feeling to have the opportunity to create these fun relationships with all these kids while still be helping them on their schoolwork.
Favorite place to compete: My favorite place to compete on the road is Fall River. They have a smaller gym so the gym feels packed with cheering fans, therefore it's always so loud but in such a good way. It creates such an unexplainable feeling and it truly gets your adrenaline going.
Quotable: Said Rio coach Deb Hutzler: "Alexis is a three-sport athlete and honor student at Rio High School and brings leadership, depth, and experience to our lineup. Statistically, she falls in the top three of all major statistical categories for our team in spite of having to transition her game to fit what our team needed her to do in her role; and over the past few weeks she has made some significant strides in doing so. She is the athlete that will get after the 50-50 balls, bringing intensity, enthusiasm, and spark to the floor. She is also an encouraging teammate that celebrates her team and the success of her teammates."
Meet the Portage-area athletes featured in our weekly spotlight series
Lee Sports Wisconsin recognizes outstanding achievements by high school student-athletes. To nominate someone, email sports@wiscnews.com and explain why they are deserving.