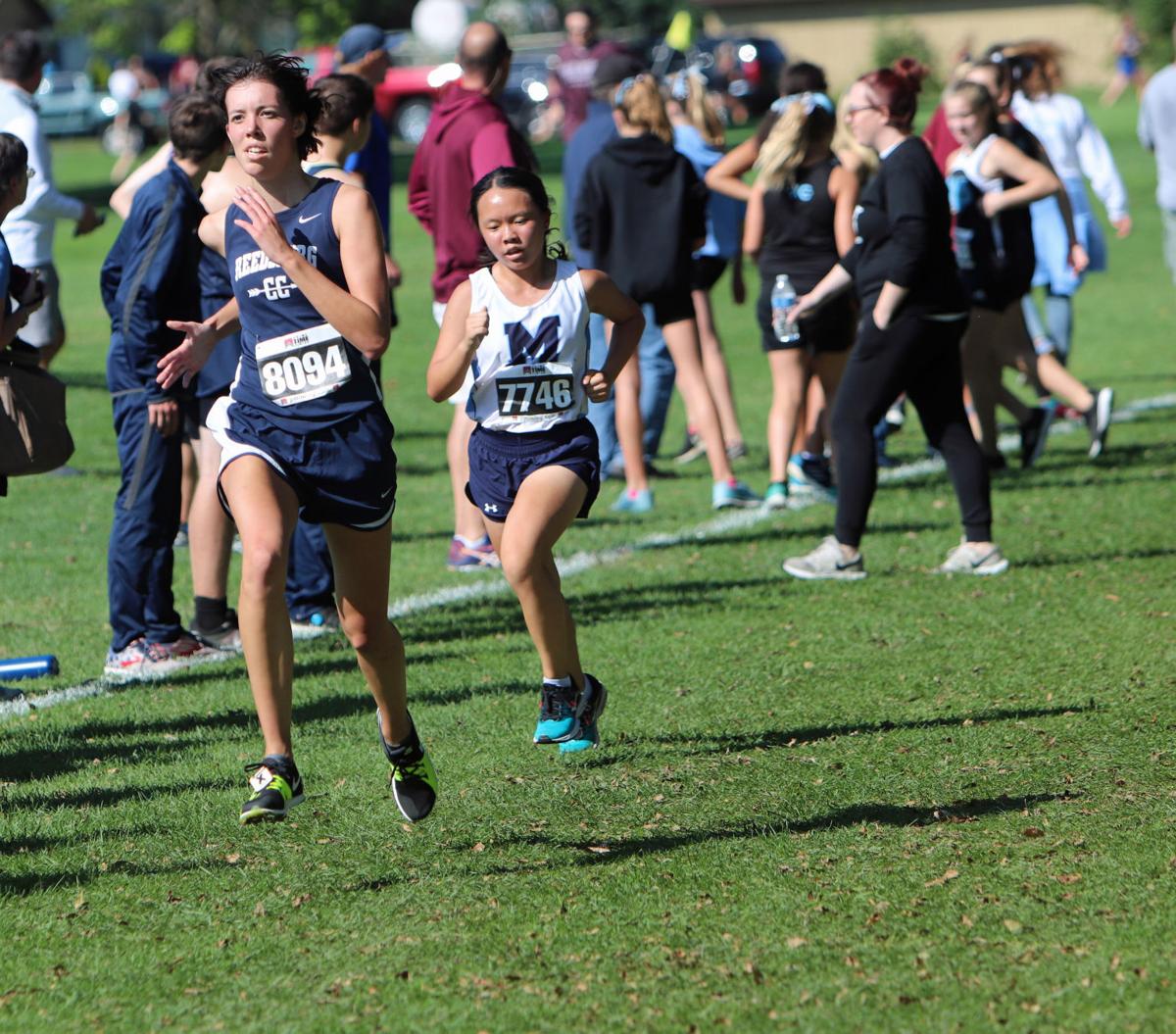 The Reedsburg prep cross country team got its first taste of the dual-meet environment during the COVID-19 pandemic.
The Reedsburg girls suffered a 24-37 loss at DeForest, while the Reedsburg boys sent just two runners out on the course at Windsor Sports Complex.
"The RAHS girls ran hardin Deforest," Reedsburg girls coach Brandi Durst said. "One aspect that was challenging was that they essentially were running against themselves. With staggered starts, the girls did not always have someone near them, let alone in sight. However, they did not let this slow them down."
Jenna McBride ran ahead of everyone else. The Reedsburg senior crossed the 5,000-meter finish line in 22 minutes, 29.50 seconds to win the girls' race, beating out DeForest sophomore Logan Peters (23:07.60) and Reedsburg junior Jacqueline Lacen (23:35.80).
While Reedsburg had two of the top three, DeForest won the dual with its depth. DeForest's Carleen Snow (23:43.30), Grace Roth (24:17.20), Rylan Oberg (24:52.10) and Jocelyn Pickhardt (24:54.50) took fourth through seventh to round out the Norskies' scoring.
Sophomore Abby Voigt was the next Beaver across the finish line, using a time of 27:12.70 to take 14th overall. Freshman Isabella Nobbe (27:31.10) and senior Skyler Menzia (27:57.70) took 15th and 16th, respectively.
The Reedsburg girls also fell 20-42 in junior varsity competition. Sophomore Jenna Roers won the JV race with a time of 26:37.40,
"Jenna Roers rocked it out on the course," Durst said. "She was in the right head space for this race and it definitely showed. Being in the first wave of her race, she had no one in front or her. But she made sure no one caught up to her."
Reedsburg's Sykora Stanek (29:24.00) and Ashley Campbell (30:30.90) added eighth- and 12th-place finishes in the JV race.
"Ashley Campbell also had a great race," Durst said. "She has been struggling with some injuries, but persevered and had a really great race. I think we can all take a page out of Ashley's book. We all need to persevere this season, and be in it mentally no matter the changes and challenges we may face."
DeForest scored all 15 points in the boys' meet, as Reedsburg didn't qualify enough runners to compete.
DeForest's Isaiah Bauer (18:09.40), Jackson Grabowski (18:27.40), Elijah Bauer (18:53.70), Matthew VanderMeer (19:03.10) and Caleb Ekezie (19:31.40) led the race.
Junior Caden Schneider (eighth, 20:11.30) and sophomore Logan Churchill (14th, 22:47.70) represented the Beavers.
The Beavers have a light schedule this fall due to the COVID-19 pandemic. They're scheduled to open their home schedule by hosting Baraboo on Sept. 29.
Get in the game with our Prep Sports Newsletter
Sent weekly directly to your inbox!