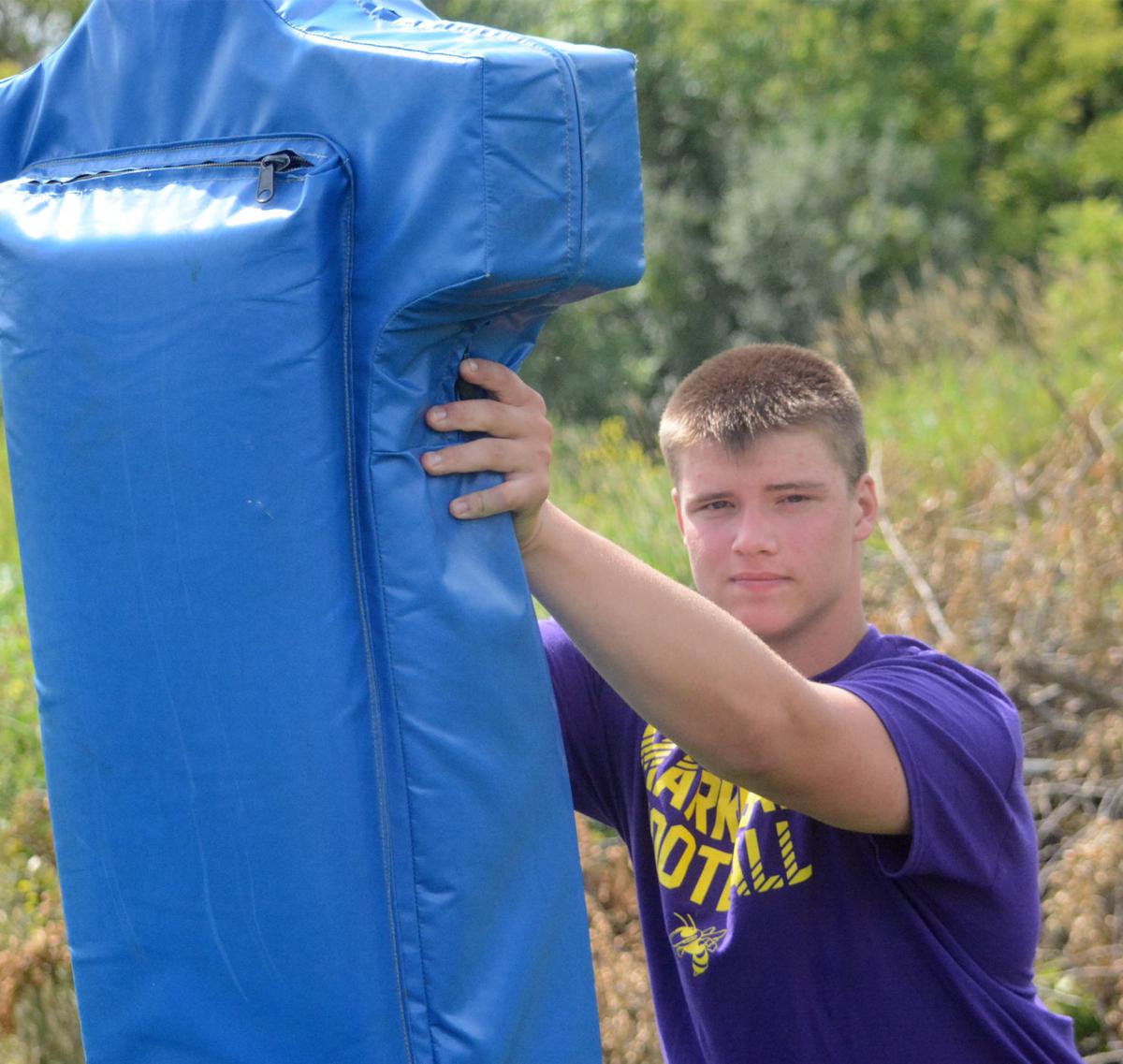 Editor's note: This is the fourth in a series profiling some of the top players in the area leading up to the start of the season on Aug. 23.
Position: Offensive line/defensive line.
Sports played: Football, wrestling, golf.
Favorite school subject: History or government.
Favorite teacher: Mr. Wiegel.
Post-high school plans: College or welding school.
I got my start in sports: My brother and my dad.
I wish I could play: Golf.
My most memorable sports moment: 2017 playoff run.
Role models: J.J. Watt and my brother.
Favorite athlete: J.J. Watt.
Favorite opponent: Dodgeland.
Favorite movie: "Yogi Bear."
You have free articles remaining.
Favorite TV show: "Diesel Brothers."
Most played song on my iPod: "David Ashley Parker From Powder Springs" by Travis Denning.
Favorite place to eat out: Buffalo Wild Wings.
Favorite food: French toast.
Favorite superhero: Captain America.
I drive: A truck named Rodger.
My dream car: Black GMC Duramax.
I wish I could meet: J.J. Watt.
Hobbies: Showing livestock, sports, hunting and fishing.
Gameday superstitions: Always have to take a shot of Mio.
Most underrated teammate: Daniel Saylor.
Team goal for the season: Top the 2017 team.
NFL or college player that is most similar to me: J.J. Watt; he's a small-town kid that worked for everything.
Who will win the next Super Bowl: Los Angeles Rams.
Who will win the next College Football Playoff: Clemson.
My advice to young kids involved in sports: "Hard work beats talent when talent doesn't work hard." This saying has kept me motivated to put effort into everything I do.