1 Game of the week
Coach Tom Chase has led Randolph to its best season since 2015, when the Rockets finished 6-4 after losing in round one of the playoffs. The Rockets opened this year with five straight victories before last week's 38-21 loss to Oshkosh Lourdes — the fifth-ranked team in Division 7 in the WisSports.net coaches poll. Now 5-1, the Rockets have another big challenge this week when they head to Johnson Creek to face the Bluejays — the fifth-ranked team in the Small Schools division of the Associated Press poll and the No. 7 team in Division 7 in the WisSports.net coaches poll. The Rockets defense will face a stiff test against a Bluejays offense that is averaging 266.2 rushing yards and 43.3 points a game. Johnson Creek quarterback Justin Swanson is one of the front-runners to win the offensive player of the year award in the Trailways Small Conference, having completed 62.5% of his passes for 10 touchdowns with just two interceptions. He also leads Creek with 745 rushing yards (124.2 per game) and 11 touchdowns. The Rockets defense is allowing 14.2 points, 151.8 rushing yards and 89.3 passing yards a game and is likely motivated to prove last week's showing was a fluke. Randolph quarterback Brayden Haffele has led a Rockets offense that is averaging 29.7 points a game. He's only passed for 262 yards (43.7 per game) but does have five touchdowns in his limited attempts. Haffele is second on the team with 244 rushing yards (40.7 per game) and leads the way with six rushing TDs. Teammate Jordan Tietz leads the team with 262 rushing yards and has two TDs, and five others have 100-plus rushing yards with a combined five TDs.
2 Trying to stay in contention
Both Markesan and Palmyra-Eagle have suffered losses to Horicon/Hustisford thus far, and with both sitting with one loss in Trailways Large Conference play, this week's game between the Hornets and Panthers is for all intents and purposes an elimination game. Husticon remains undefeated, so the winner between the Hornets and Panthers will still need help, but the loser can likely rule out any chance of garnering a share of the title. Palmyra-Eagle lost to Husticon 27-13 in Week 4, while the Hornets lost 24-22 last week, with the primary reason Markesan was able to keep it close being that it held MarshFalcons quarterback Dylan Schmitt, the reigning offensive player of the year in the conference, to just 256 combined yards (193 passing, 63 rushing). He had two passing TDs, both in the first half as Markesan limited Husticon to just a third-quarter rushing TD by Zach Kehl in the second half last week while climbing back from a 24-6 deficit to make things interesting. Meanwhile against Palmyra-Eagle, Schmitt had 316 total yards (169 yards passing and 147 rushing) with three total TDs. Markesan has had rocky starts both of the last two weeks — the 18-point deficit was too much to overcome vs. Husticon but a 14-0 deficit a week earlier against Orfordville Parkview/Albany wasn't as the Hornets exploded for 37 points in the second quarter and ended up winning 51-22 — so better focus from the get-go will surely be a priority on Friday night in a second straight high-stakes contest.
3 Trying to avoid trap
Horicon/Hustisford is in the driver's seat to win the Trailways Large title for the second year in a row, but coming off an emotional win over fellow contender Markesan, the MarshFalcons will need to avoid suffering from a big-game hangover when winless Orfordville Parkview/Albany comes to town. The Vikings certainly are giving good teams a scare, evident in that hot start vs. the Hornets. So Husticon's stout defense — the unit is giving up 123.3 passing yards and 90.3 rushing yards a game and is allowing only 16.0 points per contest — will want to be on point against Vikings quarterback Jevon Ferguson (310 passing yards, three passing touchdowns) and a Parkview/Albany ground attack that features six players, led by Korben Brown (254 rushing yards, two touchdowns), with 100-plus yards.
4 Season on brink
Better late than never would be a good battle cry for Fall River/Rio, which has dropped three straight games after a 2-1 start to the year. The Rebels are 2-4 overall and 0-3 in the Trailways Small Conference, meaning only if they win out will they even be in the conversation for making the playoffs. That would still put them at 2-3 in conference since they face non-conference foe Menominee Indian in Week 9, but at 5-4 they could be considered for the postseason despite not meeting the WIAA's first eligibility criterion of having a .500 or better record in league play. However, sub-.500 conference teams only make it in when not enough teams meet that criterion in order to fill out the playoff field — so the Rebels still do not control their own destiny. The prospects for a victory look good this week as Fall River/Rio hits the road to face a 2-4 Deerfield team that is getting gashed for 236.3 rushing yards, 132.2 passing yards and 36.2 points per game. Cambria-Friesland (3-3, 1-1 Trailways Small) is on the docket in Week 8 and Menominee Indian (2-4) in Week 9, so all hope is not lost.
5 Playoff picture taking shape
Horicon/Hustisford (5-1, 3-0 Trailways Large), Markesan (4-2, 3-1) and Randolph (5-1, 2-1 Trailways Small) are all virtual locks to make the playoffs, needing just one win in the final three weeks. At 0-2 in the Capitol North Conference, Columbus is up against it. The Cardinals need to win at least two of their final three league games in order to have an outside chance and all three games to secure a spot, and this week's game is against Lodi — the fourth-ranked team in the AP's Medium Schools poll and No. 8 in Division 4 in the WisSports.net coaches poll. Watertown Luther Prep (3-3, 1-1 Capitol North) and Poynette (2-4, 0-2) await in Weeks 8 and 9. Cambria-Friesland (3-3, 1-1 Trailways Small) gave Almond-Bancroft — ranked sixth in Division 7 in the coaches poll — all it could handle last week in a 30-28 loss and needs to win two of its last three conference games to guarantee a playoff berth; Oshkosh Lourdes this week, Fall River/Rio next week and Randolph in Week 9 are on the docket. Dodgeland's playoff chances are slim, needing to win out in order to guarantee a spot and win two of three to have a prayer. The Trojans (2-4, 1-2 Trailways Large) play Pardeeville this week, Montello/Princeton/Green Lake next week and Horicon/Hustisford in Week 9.
JJ Bartaszewicz 2.jpg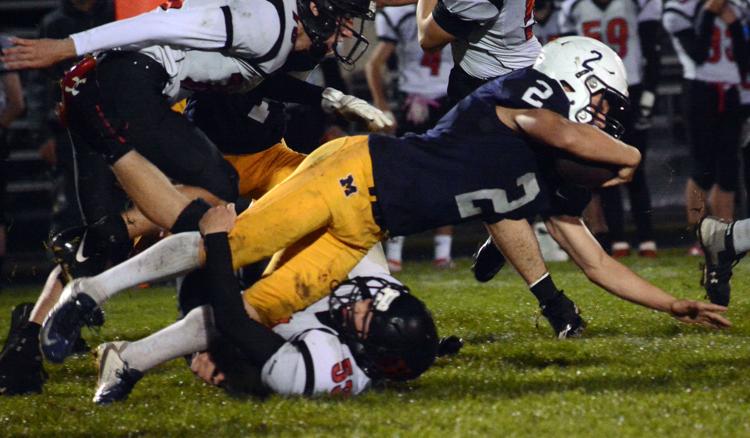 Darius Minnema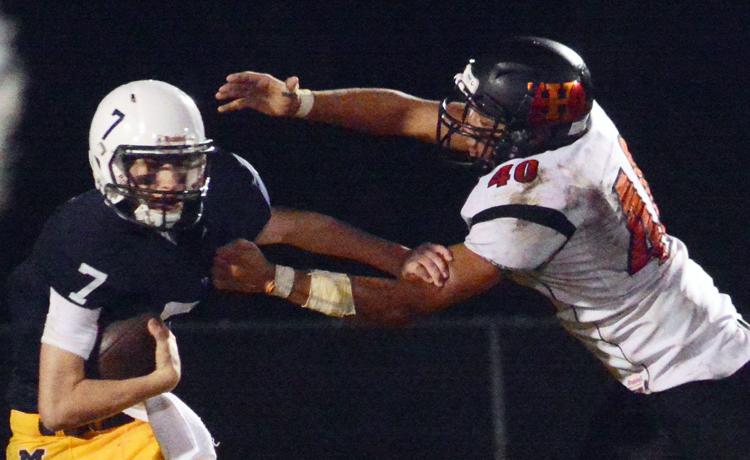 Max Stellmacher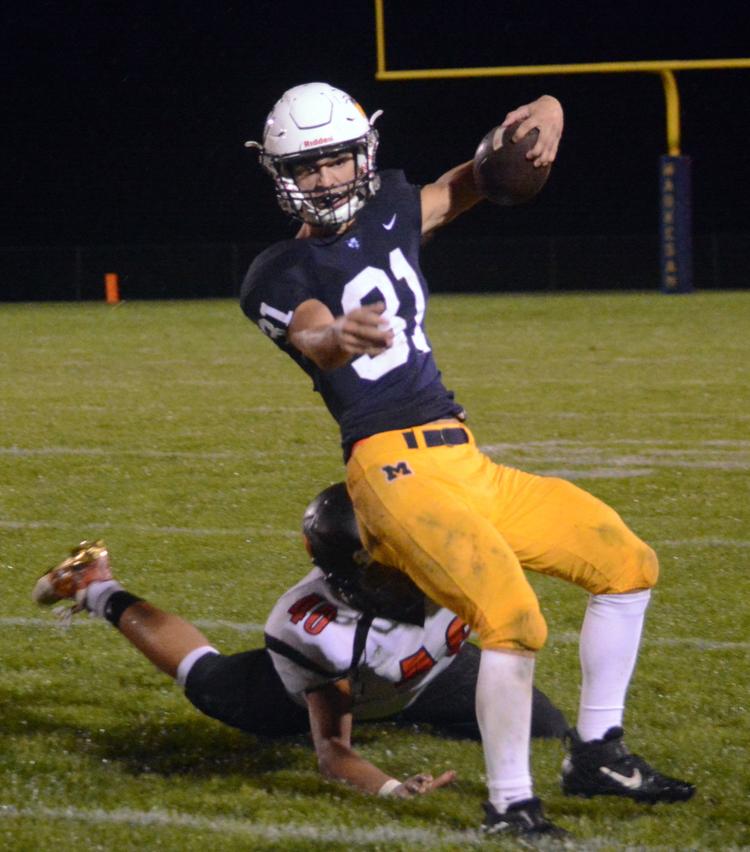 Zach Kehl
Hayden Quade 2.jpg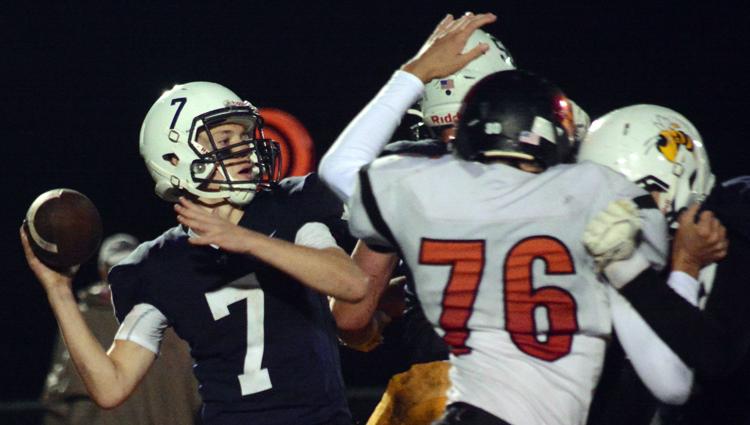 Dylan Kuehl.jpg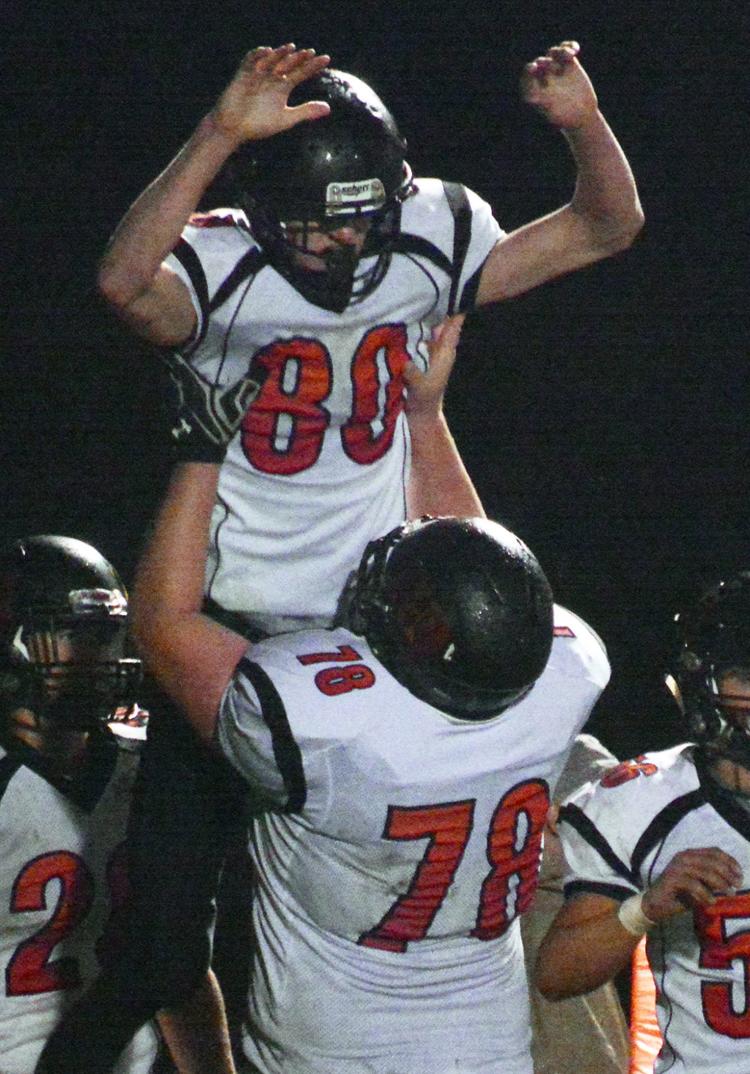 Blake Peplinski.jpg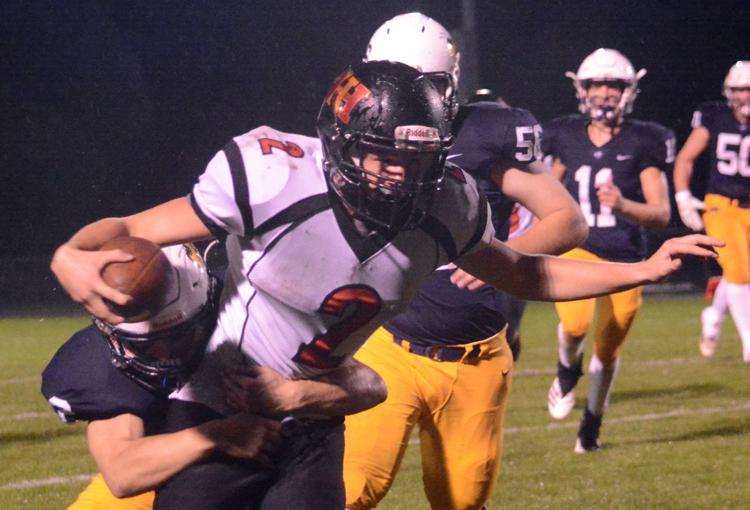 Dylan Schmitt.jpg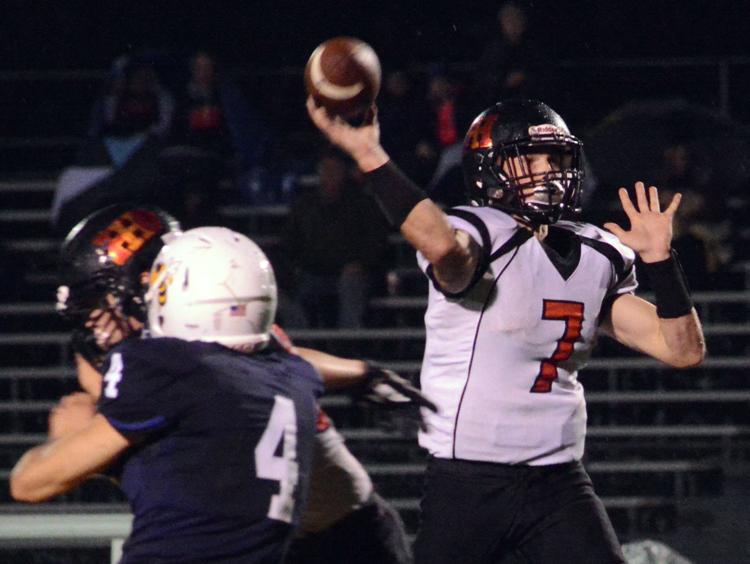 Max Stellmacher 2.jpg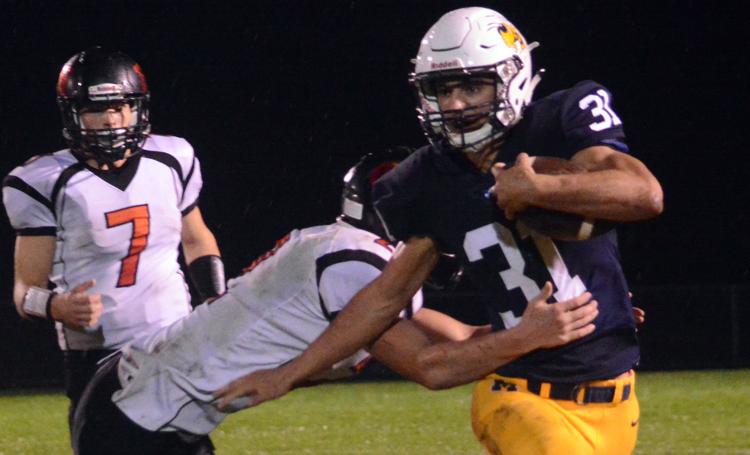 Dylan Schmitt 2.jpg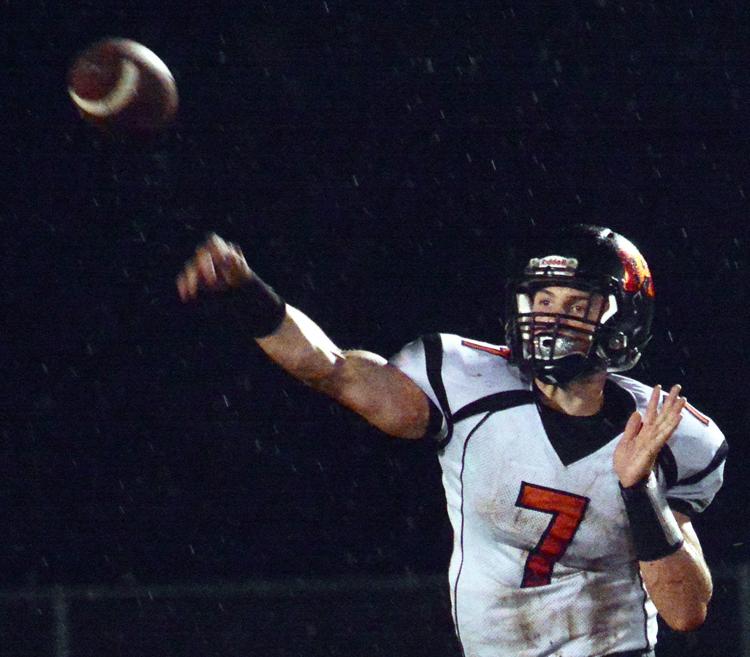 Mathew Walther and Bryce Friday.jpg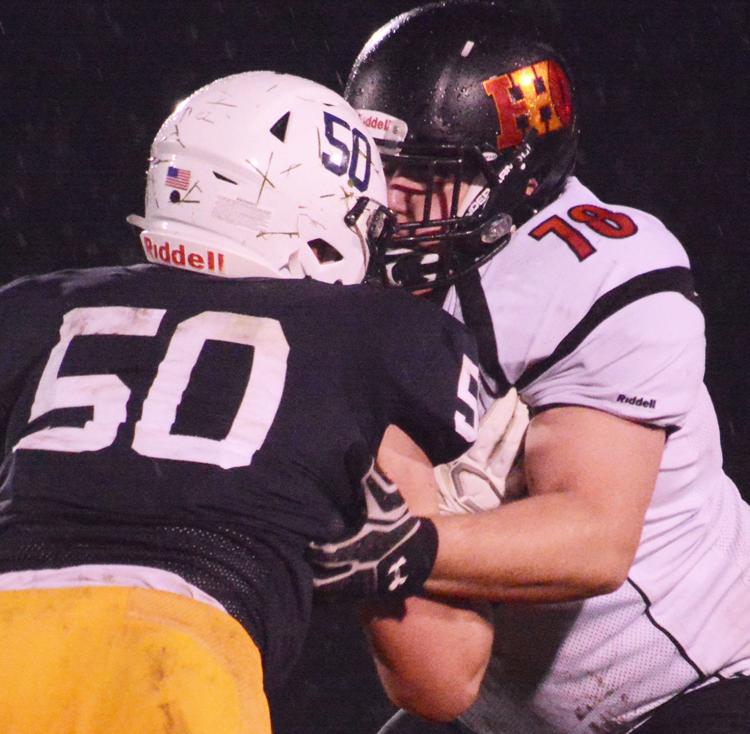 Zach Kehl 2.jpg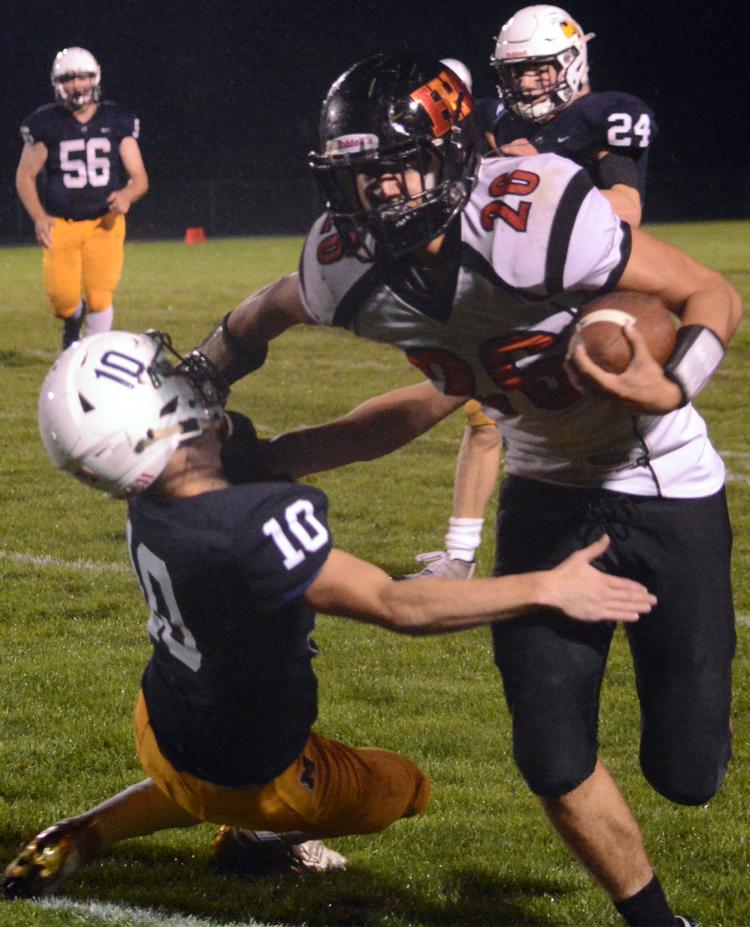 Blake Peplinski 2.jpg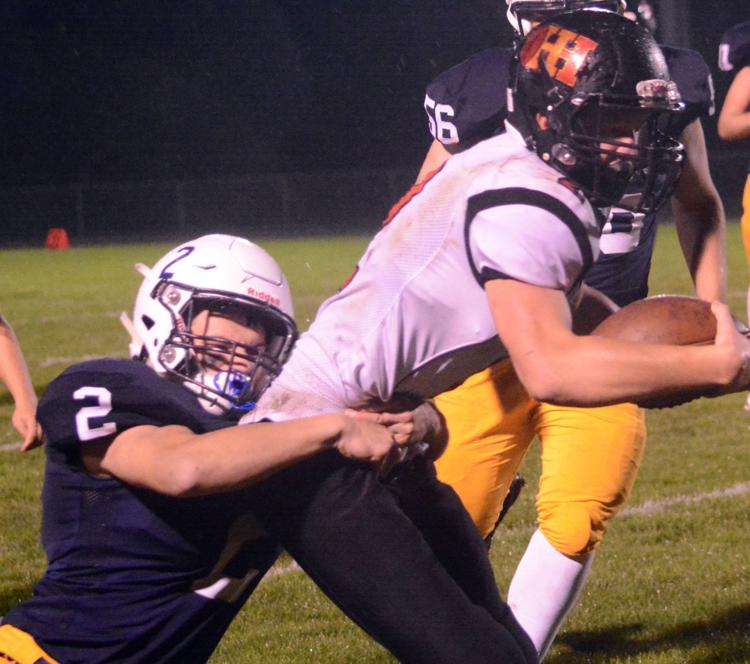 JJ Bartaszewicz.jpg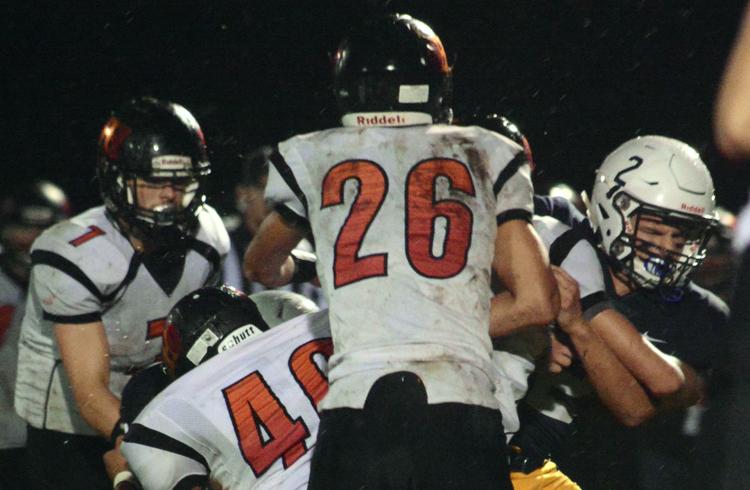 Markesan crowd.jpg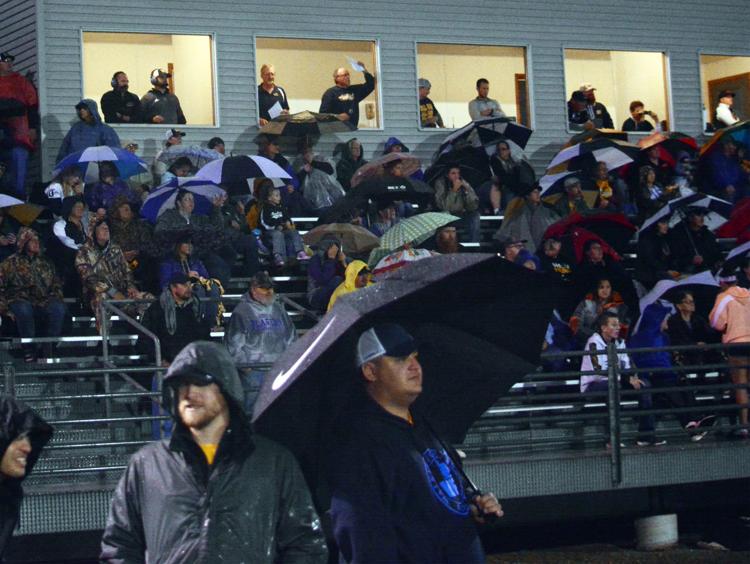 Bryce Friday.jpg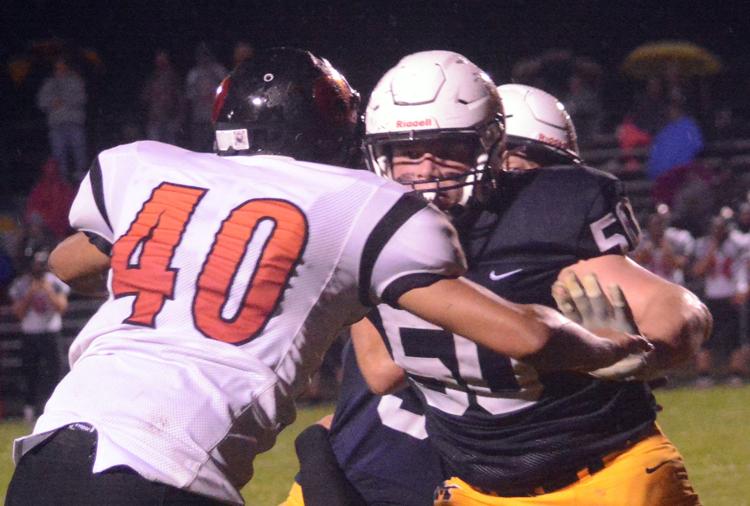 Hayden Quade.jpg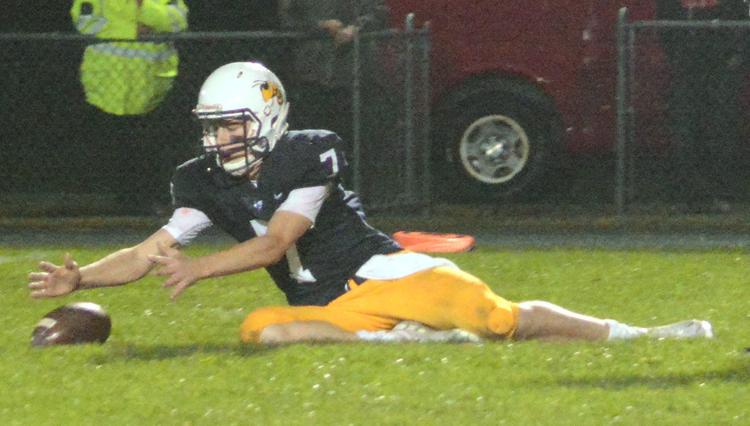 Dylan Kuehl and Daniel Janiszewski.jpg
Max Stellmacher 3.jpg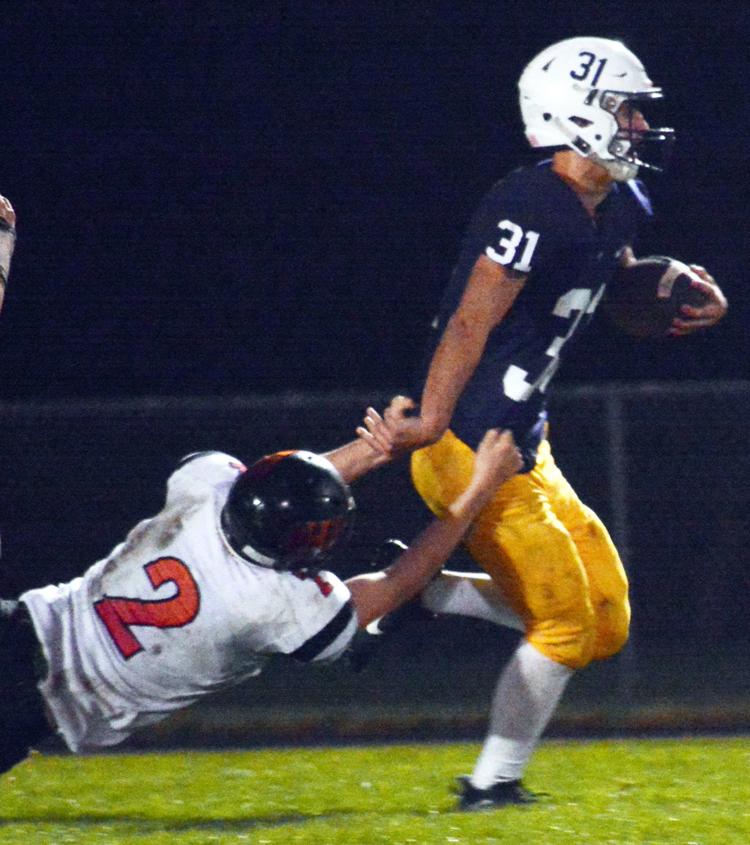 Daniel Saylor.jpg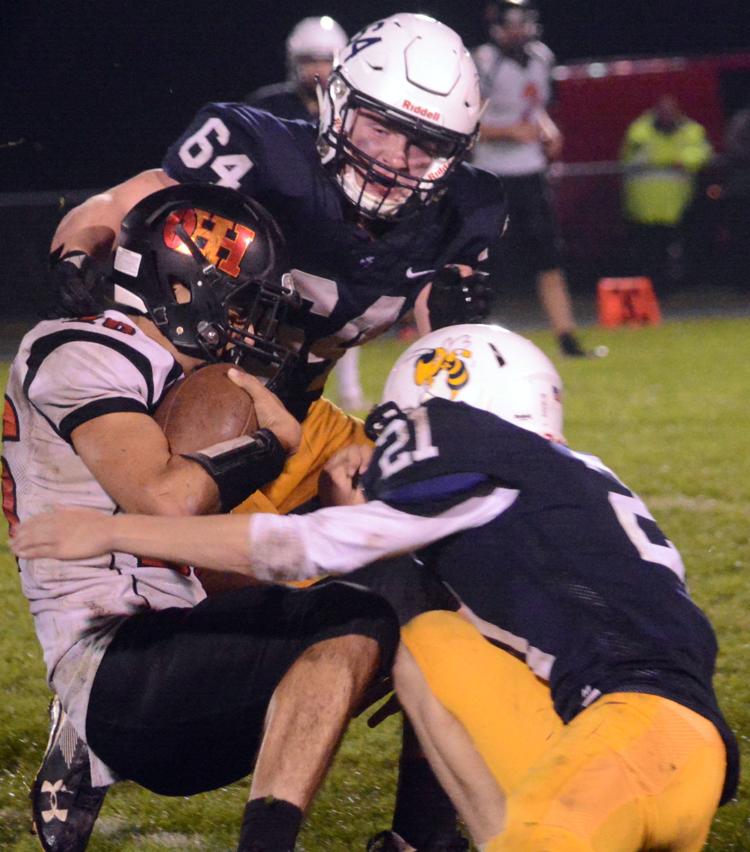 Zach Kehl 3.jpg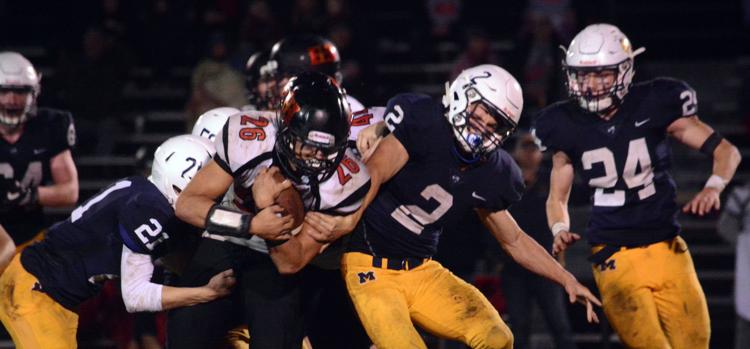 Bryce Friday 2.jpg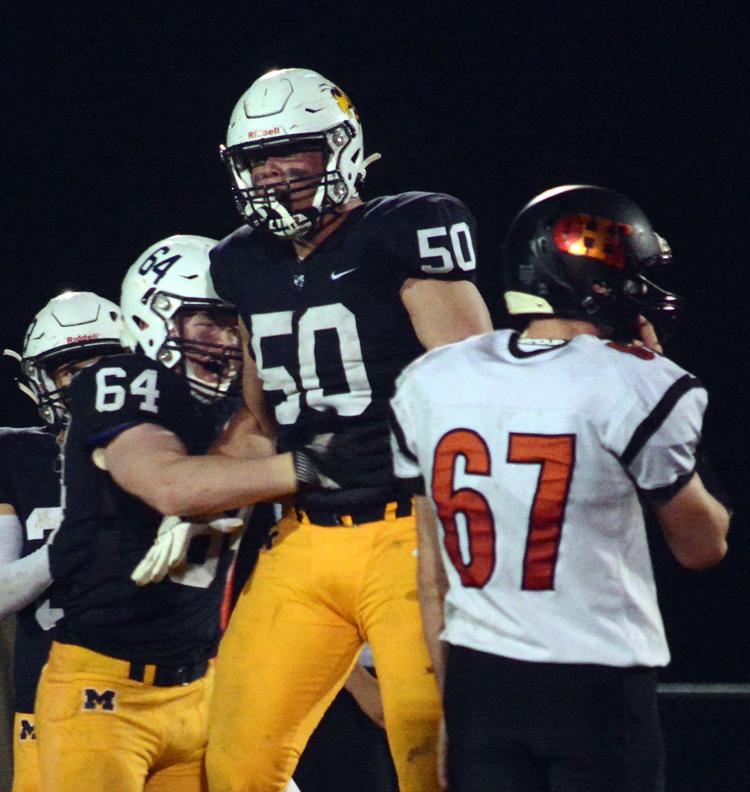 Get in the game with our Prep Sports Newsletter
Sent weekly directly to your inbox!