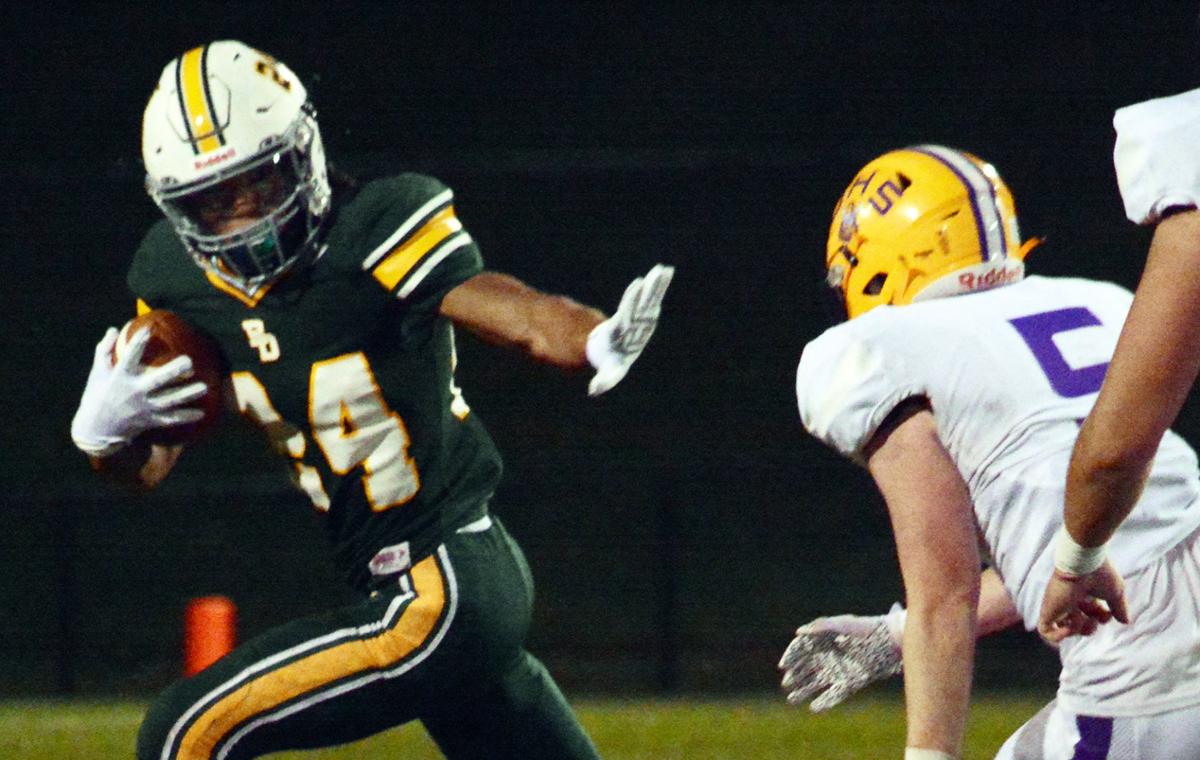 The schedules are heating up and playoff implications are now starting to form across Wisconsin's prep football landscape.
Yes, just past the halfway point of the regular season, area teams are already looking at what they need to do in order to make it to the postseason.
A few of them are closing in on potential postseason play. With the new conference shakeup, most leagues have eight teams, which means seven conference games. If a team's conference record is over .500, that team will qualify for the postseason.
Markesan, which is undefeated at 5-0 overall and 3-0 in Eastern Suburban Conference play, only needs one more victory to be eligible for the playoffs. Mayville is in the same boat, sitting at 4-1 overall, including 3-0 in the Flyway Conference.
However, team's like Columbus (4-1, 2-1 Capitol), Randolph (3-2, 2-1 Trailways) and Cambria-Friesland (3-2, 2-1 Trailways) each have two wins apiece in conference play and need only two more victories in the final four weeks of the regular season to qualify. What helps the Rockets and Hilltoppers is that they will receive a forfeit victory from Beaver Dam Wayland later in the season due to the Big Reds not sporting a varsity program, so they really only need one more victory to qualify for the postseason.
There is a chance that teams with below .500 records can make it in order to meet the WIAA's 256-team quota for the playoffs.
Win and they're in
Let's start off with the team undefeated teams — Mayville and Markesan.
Both teams have favorable matchups this week, as the Hornets take on Clinton (3-2, 1-2) in an Eastern Suburban Conference game while the Cardinals travel to Laconia (2-3, 1-2) in a Flyway Conference game.
Both opponents have only one victory in conference play.
Clinton forfeited to Pardeeville last week due to COVID-19-related issues, and lost to Marshall 28-6 the previous week. The only league victory Clinton has is against Dodgeland (0-5, 0-3 Eastern Suburban), which was a 55-6 smashing in Week 3.
The Spartans started off Flyway Conference action with a 26-7 victory over Omro in Week 3, but have since been shut out by Campbellsport (3-2, 2-1), 30-0, in Week 4 and lost a 17-13 heartbreaker to Winnebago Lutheran (4-1, 3-0) last week.
The Cardinals may have their work cut out for them if the Spartans play like they did last week. Mayville has relied heavily on Blake Schraufnagel, who has racked up 859 rushing yards and 12 touchdowns. His backfield partner, Braeden Vollmer, has 198 yards and three touchdowns on the ground. Meanwhile, Adison Mittelstadt has thrown for 513 yards and eight touchdowns.
The Spartans on the other hand are a ground-and-pound team with a running-back-by-committee approach. Holden Brown (344 yards and two touchdowns), Colton Lovejoy (291, 3), Kyle Johnson (284, 1) and Ashton Pike (114, 1) have all seen carries to lead the way for the Spartans' 1,155 rushing yards and seven touchdowns.
Markesan will play a well-rested Cougars team this week.
The Hornets are averaging 35.2 points a game with a ground-heavy attack that's accumulated 1,346 yards and an astounding 17 touchdowns. Leading the way is Ryan Mast, who has thrown for 177 yards and six touchdowns while also pacing the team with 515 rushing yards and seven touchdowns. Tyler Mast is second on the team with 313 rushing yards to go along with five touchdowns, while Caleb Stoll has rushed for 272 yards and a pair of scores.
The Hornets will host a Cougars team that has a non-existent passing game that's only accounted for 96 yards and two touchdowns this season. Abel Espinoza, who has rushed for 383 yards and five touchdowns, leads the ground game and Peyton Bingham has scampered for 293 yards and four touchdowns. Caleb Schoonover has also rushed for 203 yards for the Cougars.
Playoff atmosphere is here
Members of Randolph and Columbus could be in playoff modes this week, as they're playing teams with similar records.
The Cardinals' opponent is Watertown Luther Prep, which is 4-1 overall and 2-1 in the Capitol Conference. Meanwhile, the Rockets play Johnson Creek, which is 4-1 overall, 2-1 in the Trailways Conference and ranked seventh in Division 7 by the Wisconsin Football Coaches Association. The Bluejays suffered a 36-28 loss to Cambria-Friesland last week.
The Cardinals should have a playoff atmosphere at their home field Friday. Nathan Cotter has looked great this season, throwing for 271 yards and three touchdowns, but the rushing attack has been stellar. Colton Brunell has a team-high 653 yards and 11 touchdowns on the ground; Andrew Pfeffer has 370 rushing yards and six touchdowns; and Cotter has 92 rushing yards and a touchdown in four games.
Columbus' only loss this season came last week against Walworth Big Foot, a matchup the Cardinals had to forfeit due to unknown reasons. The Cardinals are scheduled to return against a very good Phoenix team that's led by Josiah Moore, who's rushed for a team-high 683 yards and 11 touchdowns. Brett Wieting has thrown for 117 yards and three touchdowns, and ran for another 99 yards and four touchdowns.
Randolph started the season 1-2 overall, with a 42-6 non-conference loss to Hilbert in Week 2 and a 12-7 Trailways Conference loss to Oshkosh Lourdes in Week 3. Since then, the Rockets have built up momentum, beating Fall River/Rio 22-18 with a miracle 22-point fourth-quarter comeback in Week 3 and then blowing by Deerfield 56-8 to set up their Trailways Conference showdown with Johnson Creek this week.
The Rockets have had somewhat of a balanced attack, led by Nate Kok, who has thrown for 415 yards and three touchdowns while being picked off five times this year. Traiton Lininger has gotten a bulk of the carries, turning them into 445 rushing yards and three touchdowns. Bryce Rataczak has also ran for 140 yards and three touchdowns while Kok has 66 rushing yards and two scores.
The Bluejays have a true balanced attack, with 765 passing yards and 723 rushing yards this season. But they've scored more times on the ground than through the air, tallying 17 rushing touchdowns and nine passing touchdowns thus far.
Dylan Bredlow leads Johnson Creek with 749 passing yards and eight touchdown passes, as well as 327 rushing yards and nine touchdowns. Silas Hartz has added 151 rushing yards and four touchdowns, while Issac Hartz has 125 rushing yards and three touchdowns.
Two's the magic number
Cambria-Friesland is the only other team needing two wins to guarantee a spot in the postseason. However, the Hilltoppers will receive a Trailways Conference victory in Week 8 when they were supposed to play Wayland.
So, after upsetting Johnson Creek 36-28 last week and already having a 52-8 Trailways Conference victory over Saint John's Northwestern Military Academy in Week 3, a matchup at Deerfield is the best-case scenario for the Hilltoppers.
The Demons are currently 2-4 overall and 1-2 in the Trailways. They have a tough passing attack to stop — Tommy Lees has thrown for 1,007 yards, nine touchdowns and seven interceptions. He also has a team-high 417 rushing yards and six touchdowns.
If the Hilltoppers can find a way to stop Lees, their third conference victory should be easy to come by. The Hilltoppers' ground-and-pound philosophy has led to 1,259 rushing yards and 18 rushing touchdowns this year.
They don't ask quarterback Drake Burmania to pass often. In fact, he's only completed nine passes for 123 yards and two touchdowns. Owen Jones has taken a boatload of the work, rushing for 583 yards and seven touchdowns while Trevor Krueger has ran for 344 yards and seven touchdowns. Isaac DeYoung has accounted for 304 rushing yards and three touchdowns.
Back on track
Beaver Dam (2-3, 1-2) is coming off an embarrassing 58-14 Badger Large Conference loss to DeForest. The previous week, the Golden Beavers couldn't complete a comeback in a 49-41 loss to Watertown.
But the Golden Beavers still have hope for a postseason berth as they travel to Oregon (2-3, 1-2) this week.
Camron Mendoza is coming into his own, throwing for 468 yards and six touchdowns, while three of his five interceptions came last week against the Norskies. His favorite target has been Alex Soto, who has 20 receptions for 374 yards and five touchdowns.
Mendoza is second on the team with 218 rushing yards and two touchdowns, but the real workhorse of the Beaver Dam offense is Gabe Klatt. The sophomore has a team-high 781 yards and eight touchdowns on the ground. Soto has also rushed for 151 yards and two touchdowns.
The Golden Beavers will have to keep an eye out for Oregon's Teague Szudy, who has rushed for 737 yards and eight touchdowns. Amir Warren (212 yards, two touchdowns), Austin Saunders (196, three) and Simon Dasher (123, 0) have also carried the ball for the Panthers.
GALLERY: Action from Week 5 football game between DeForest and Beaver Dam
BD football.jpg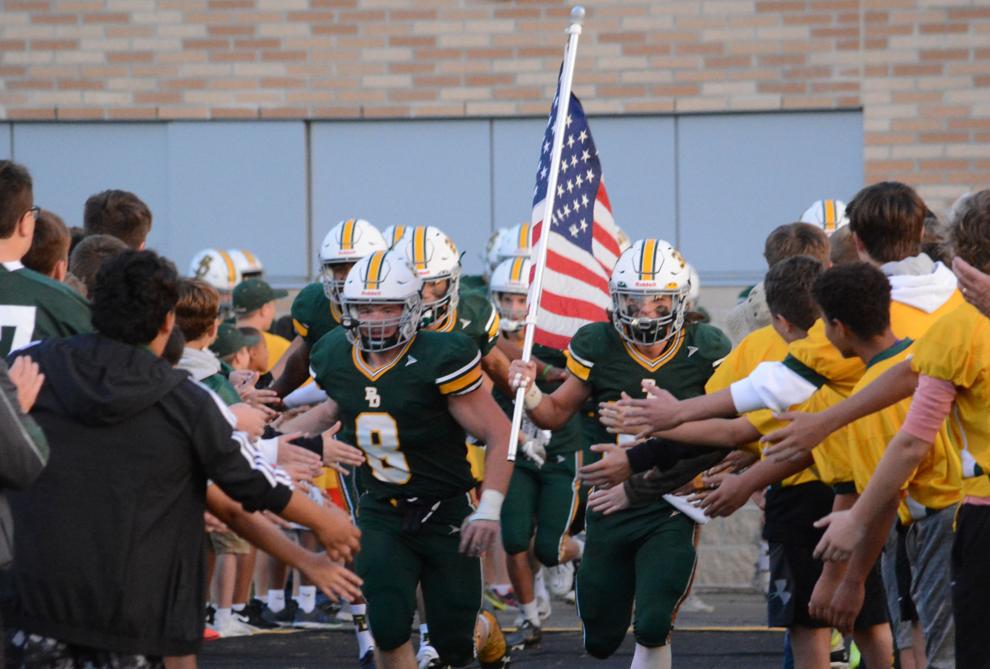 Alex Soto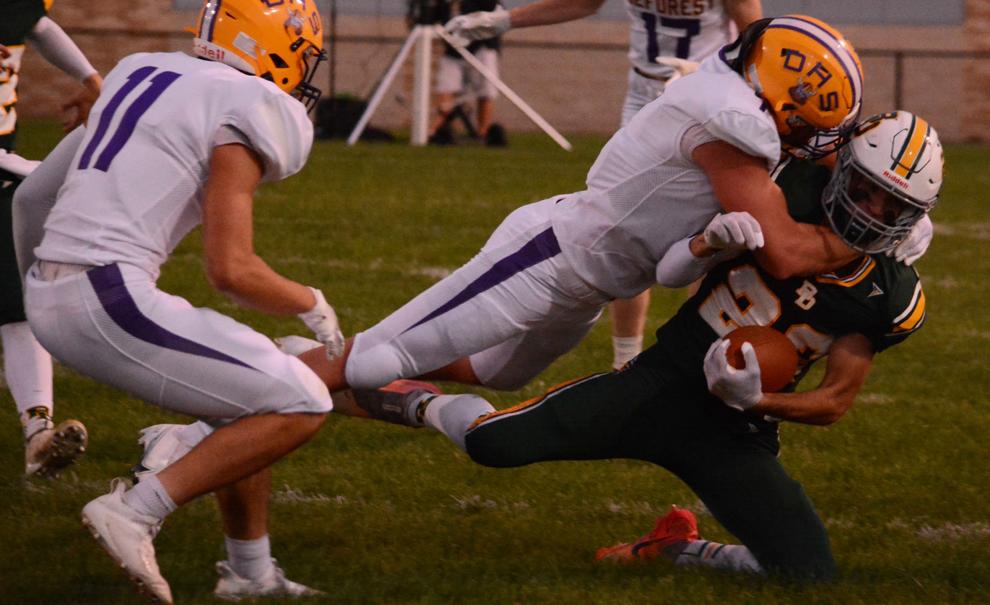 Alex Soto.jpg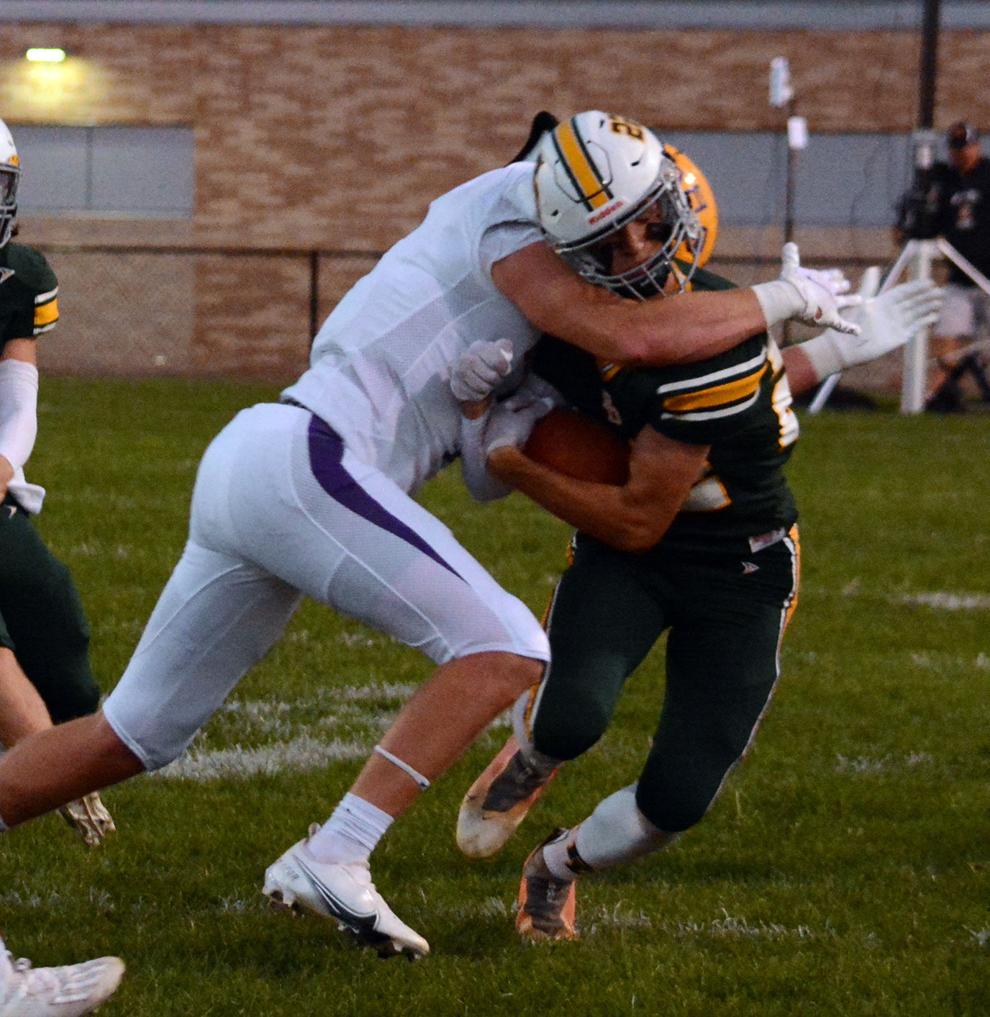 Bad snap.jpg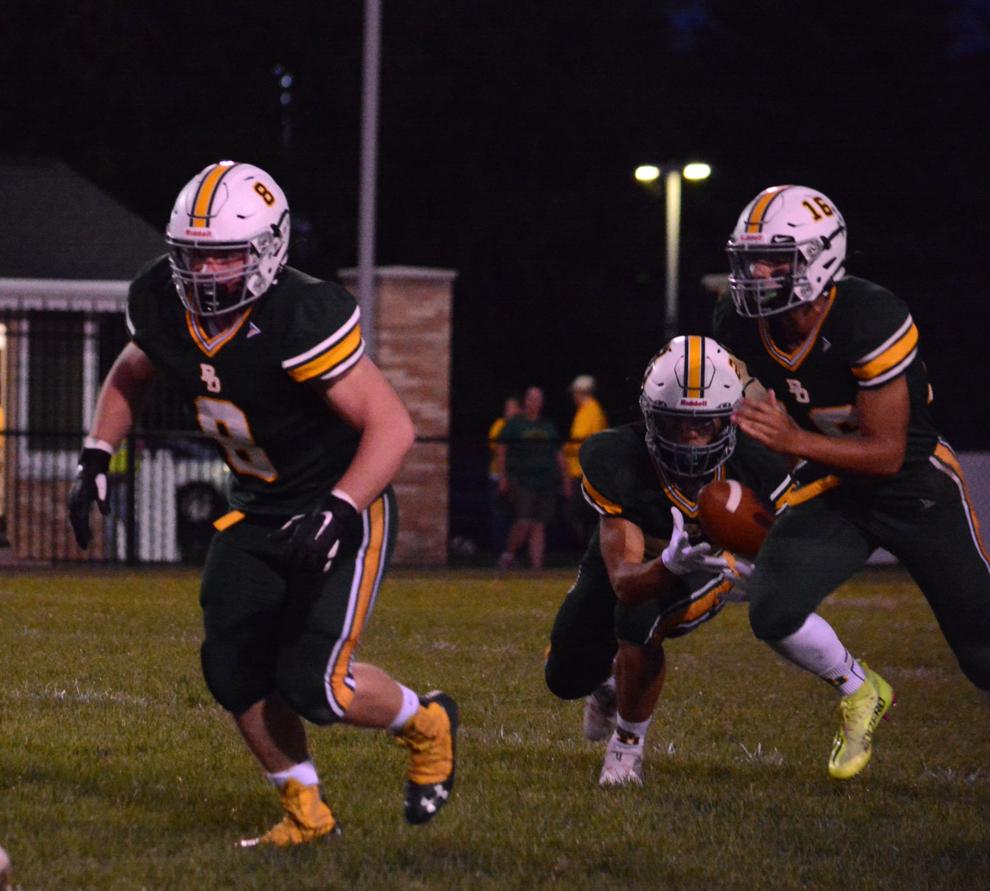 Benny the Beaver.jpg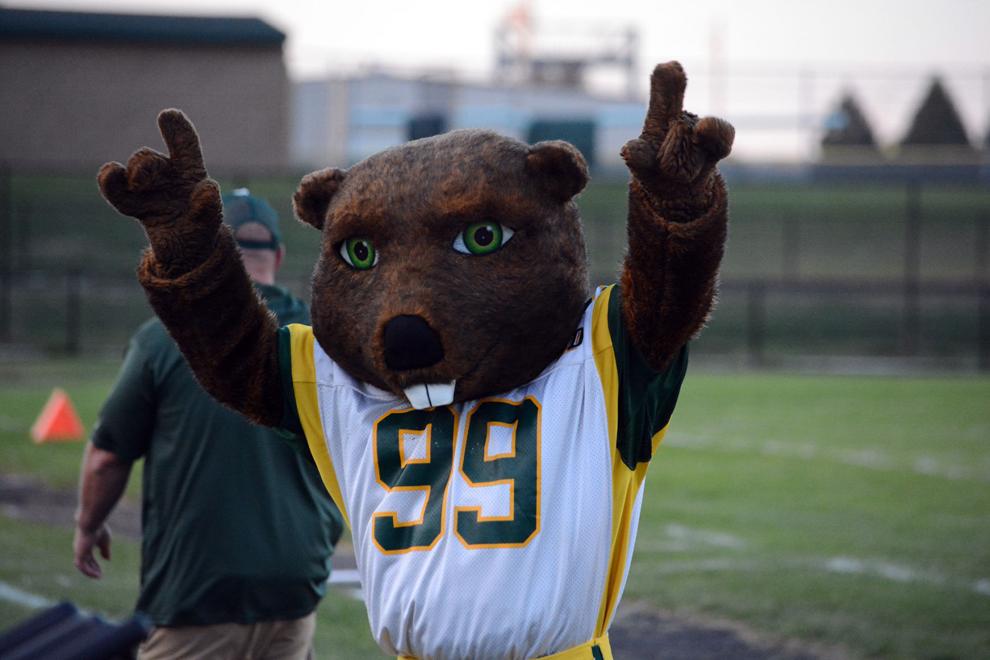 Brody Hartig.jpg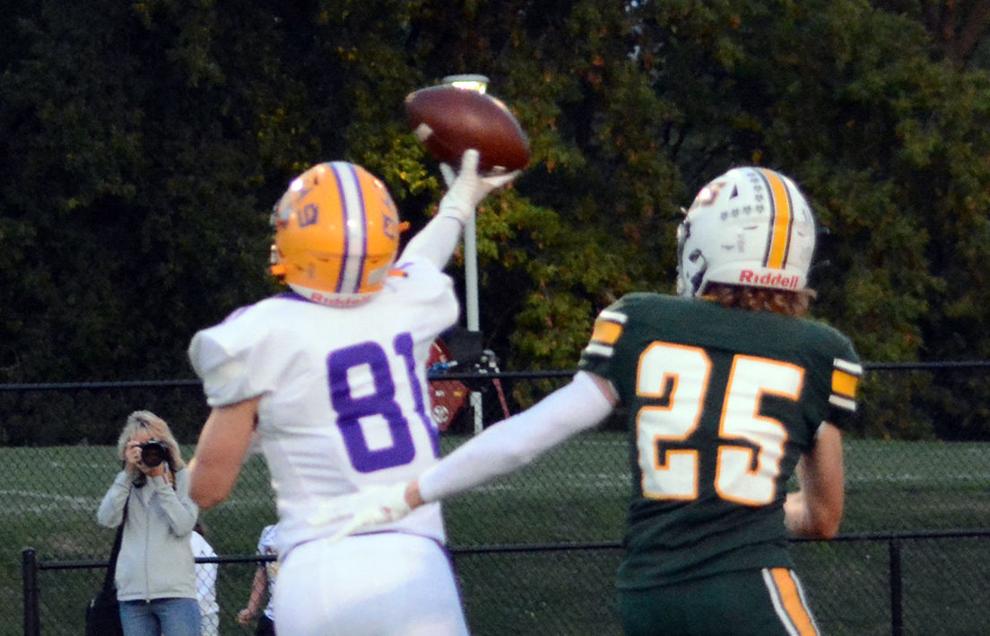 Cale Drinka 2.jpg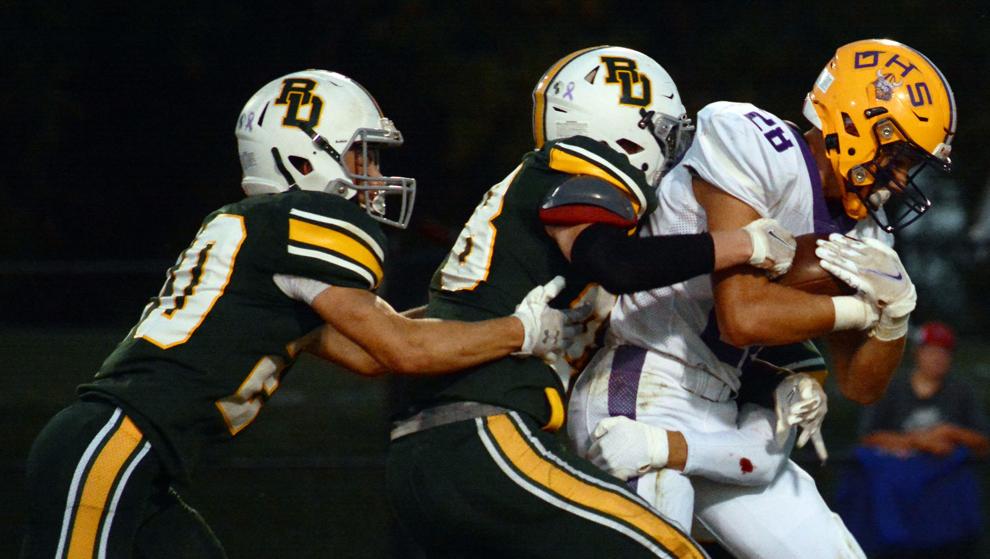 Cale Drinka.jpg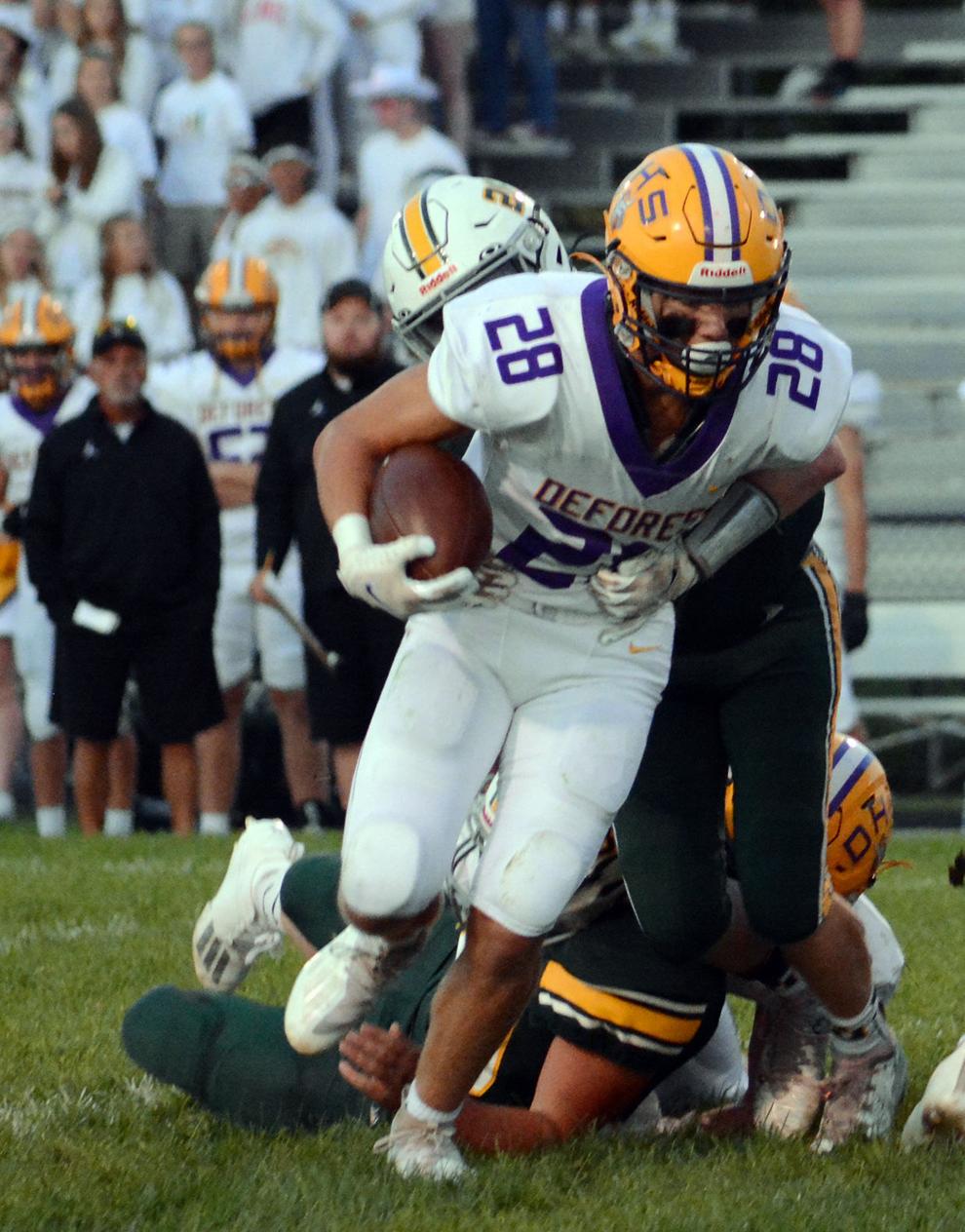 Camron Mendoza.jpg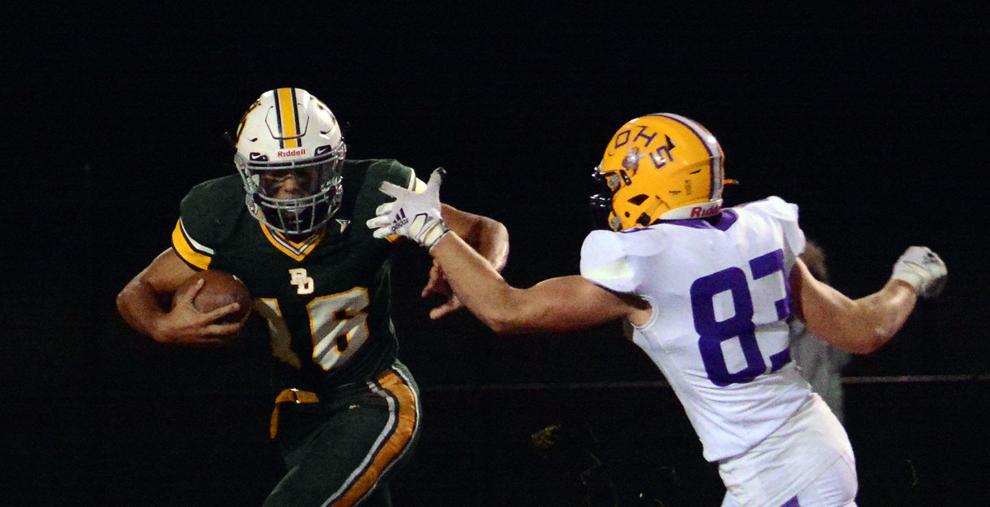 DeForest defense 2.jpg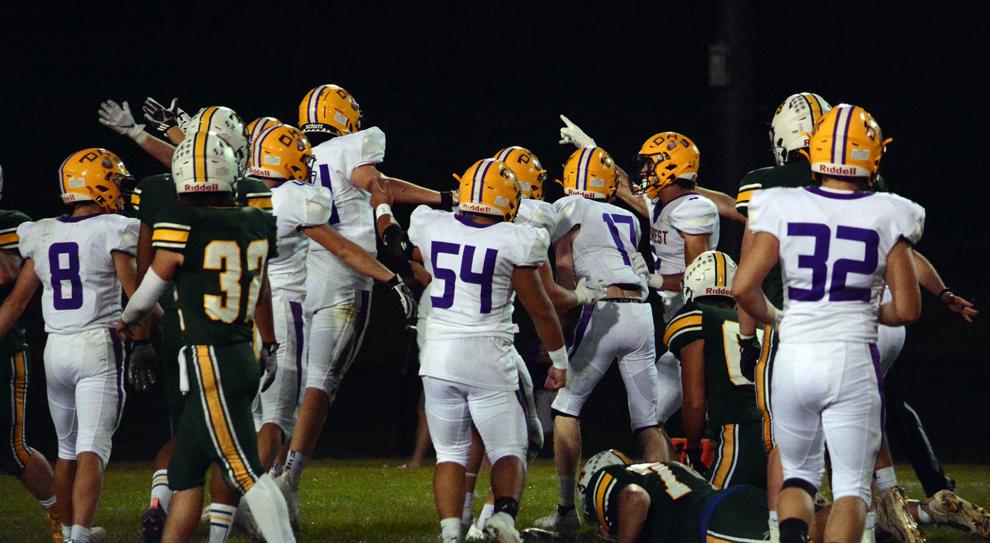 DeForest defense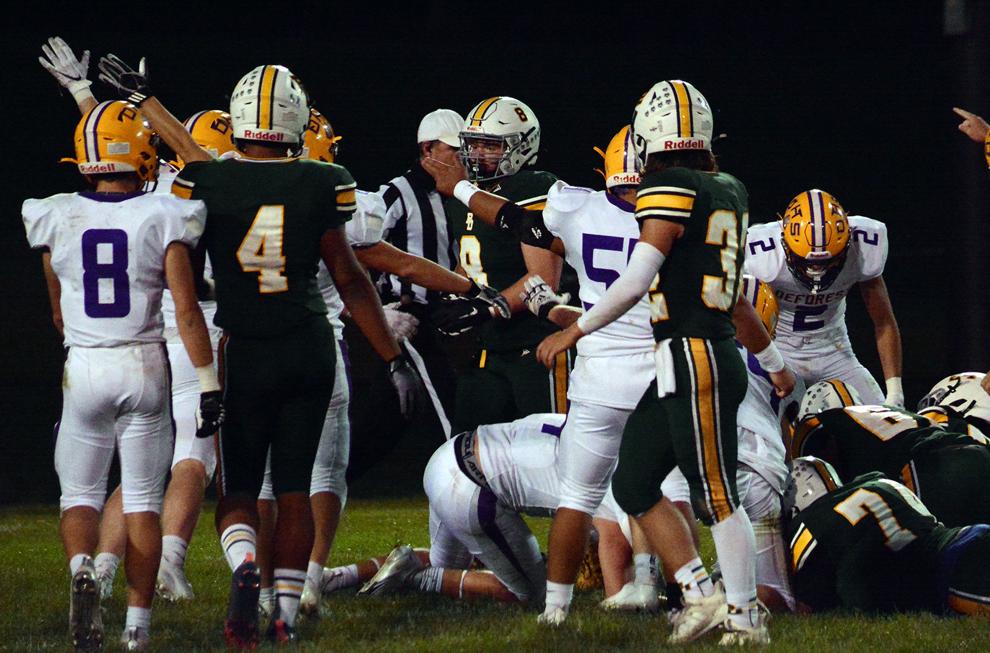 DeForest Norskies.jpg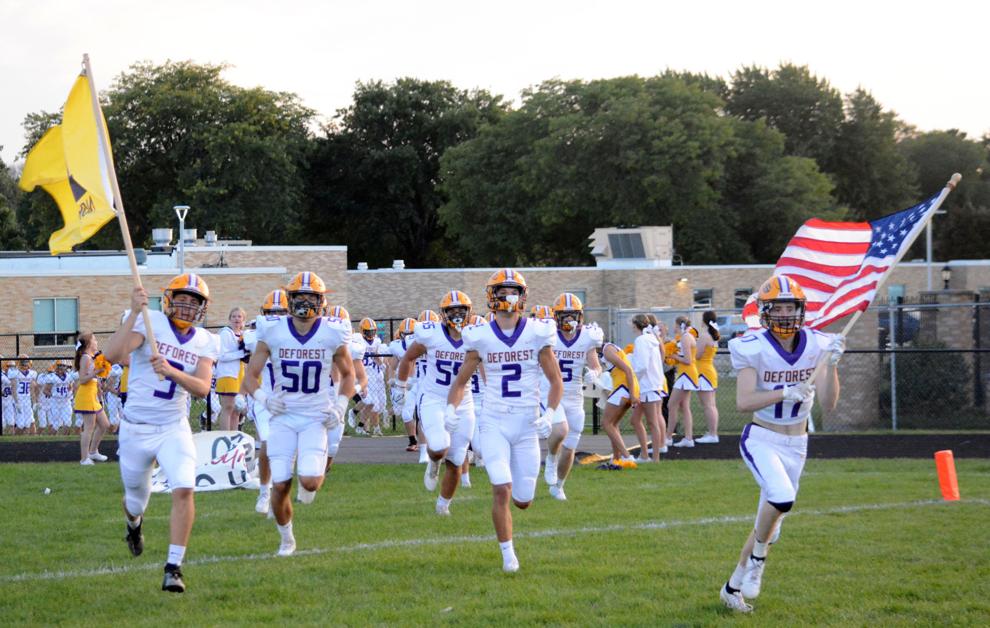 Deven Magli.jpg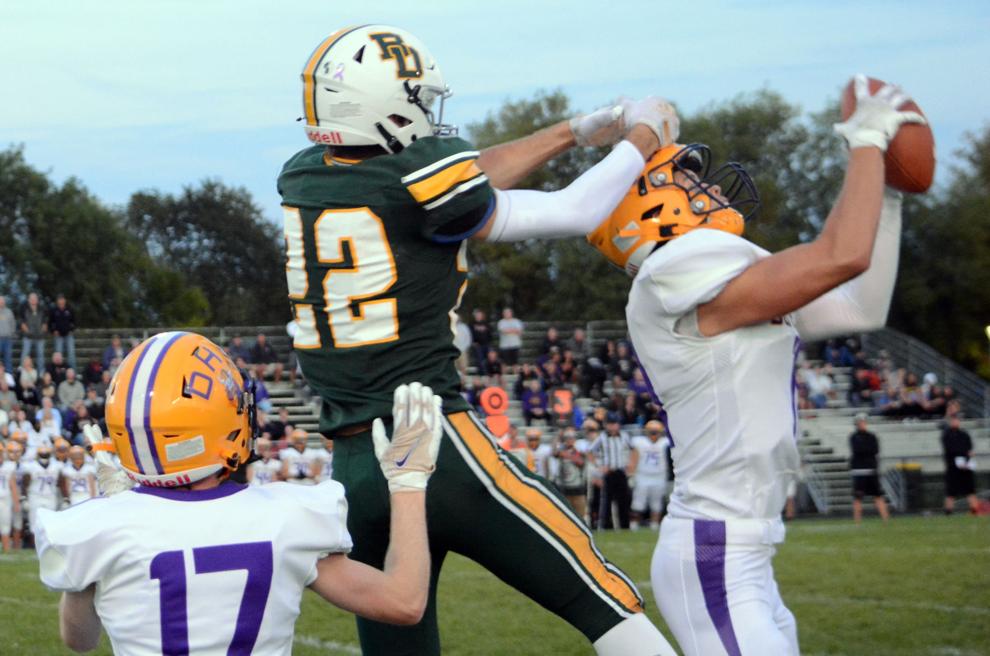 Dominik Marquardt.jpg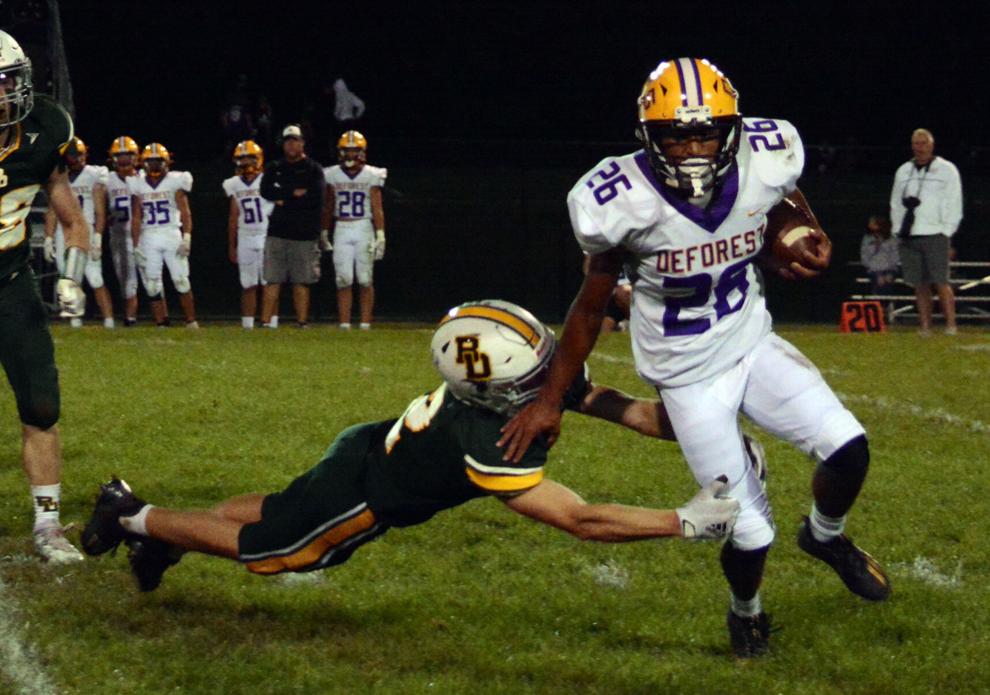 Evan Sharkey 2.jpg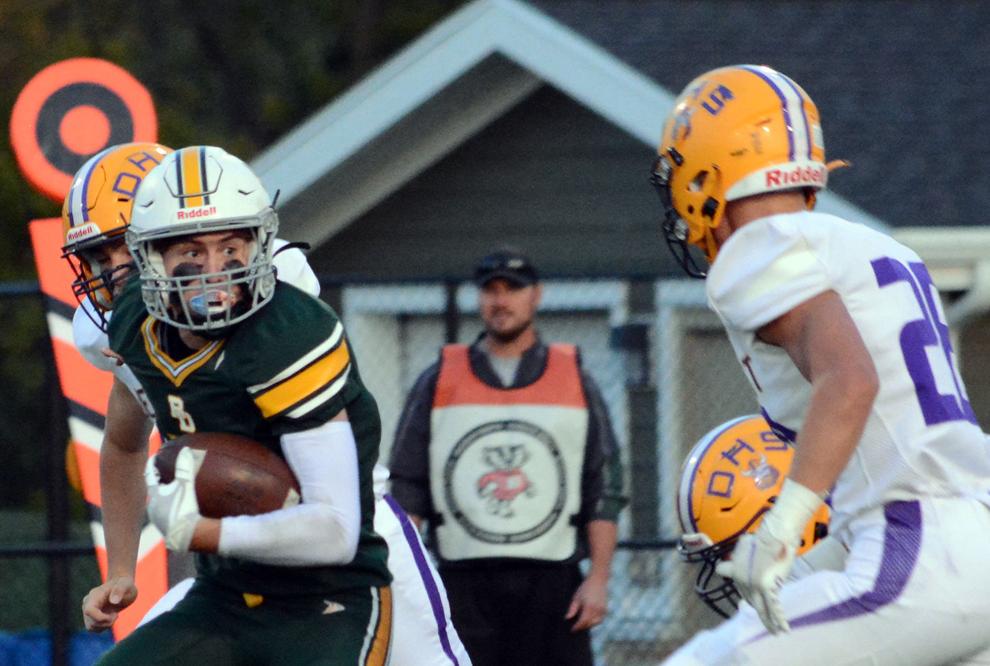 Evan Sharkey 3.jpg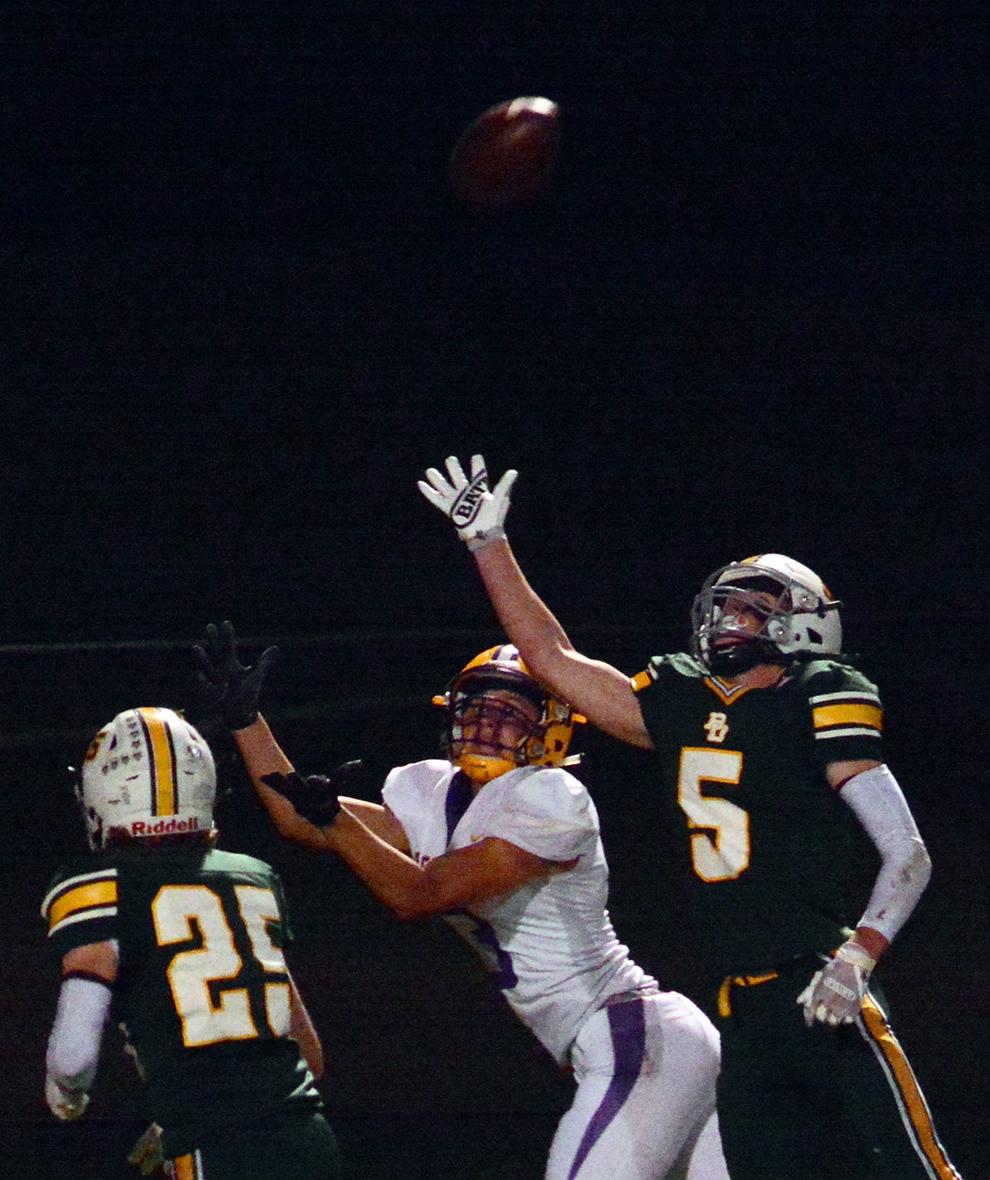 Evan Sharkey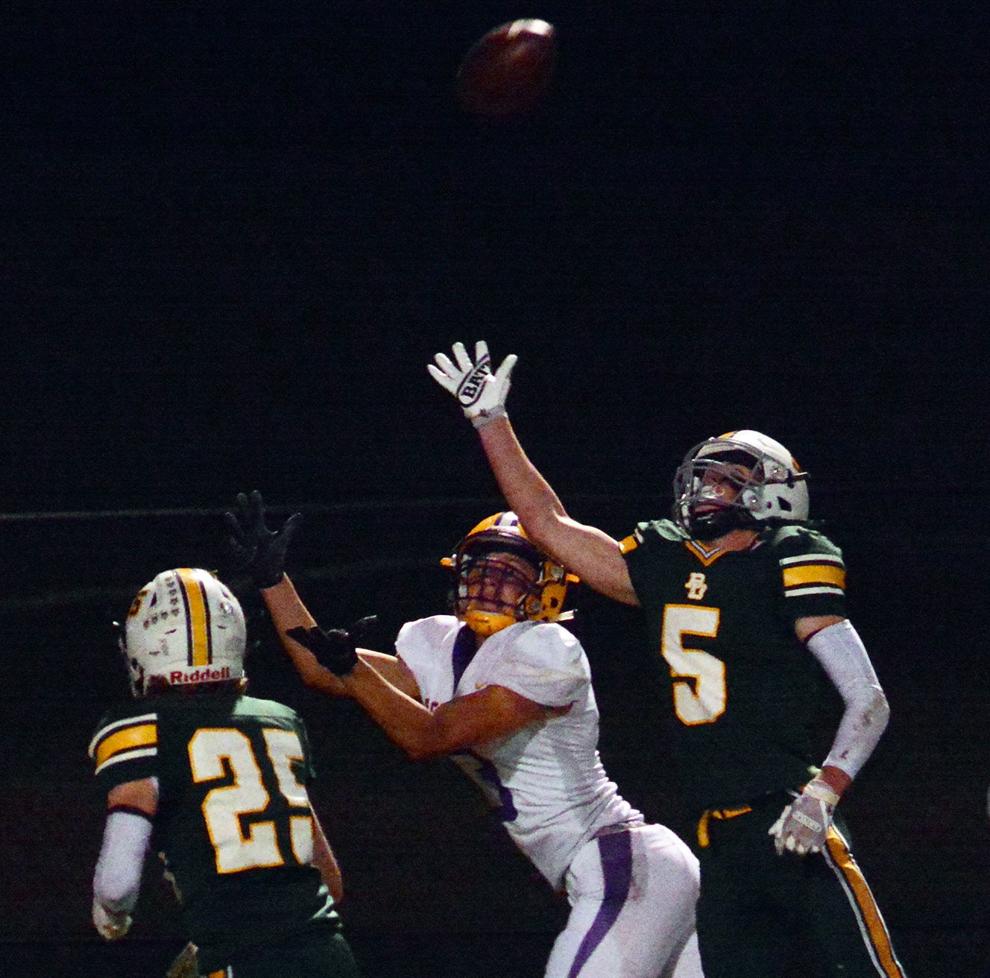 Gabe Klatt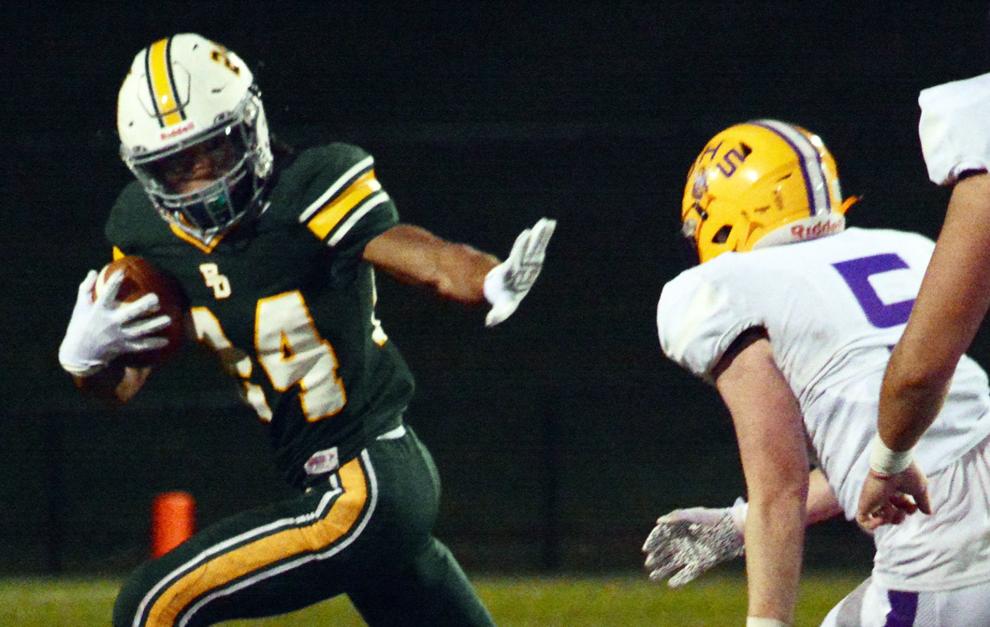 Jaden Barstow 2.jpg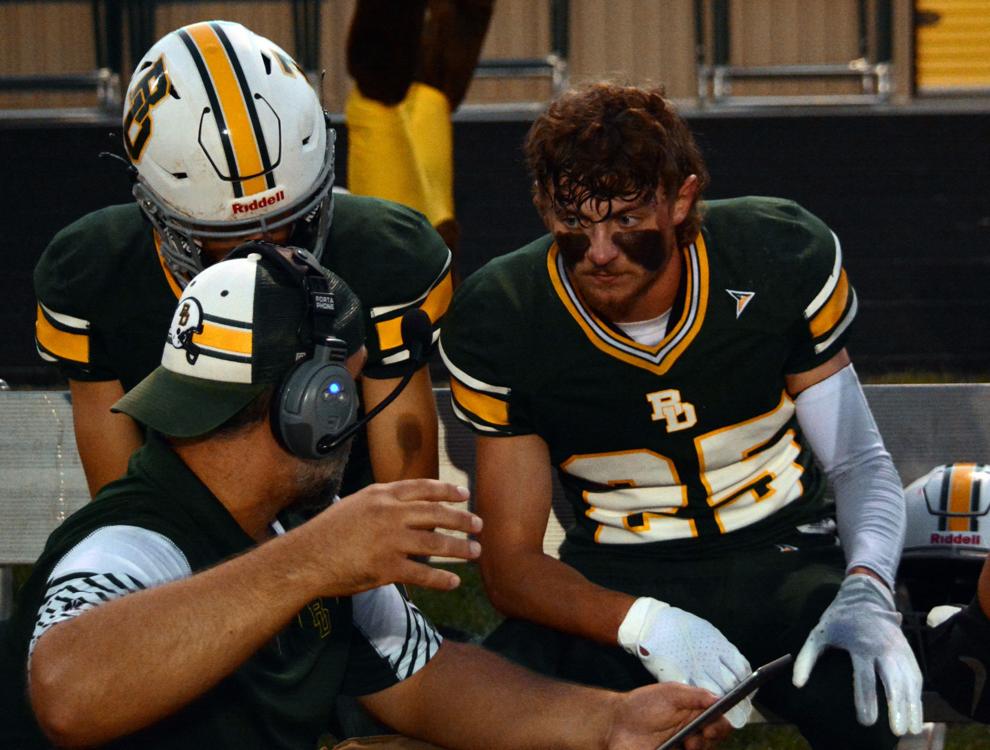 Jaden Barstow 3.jpg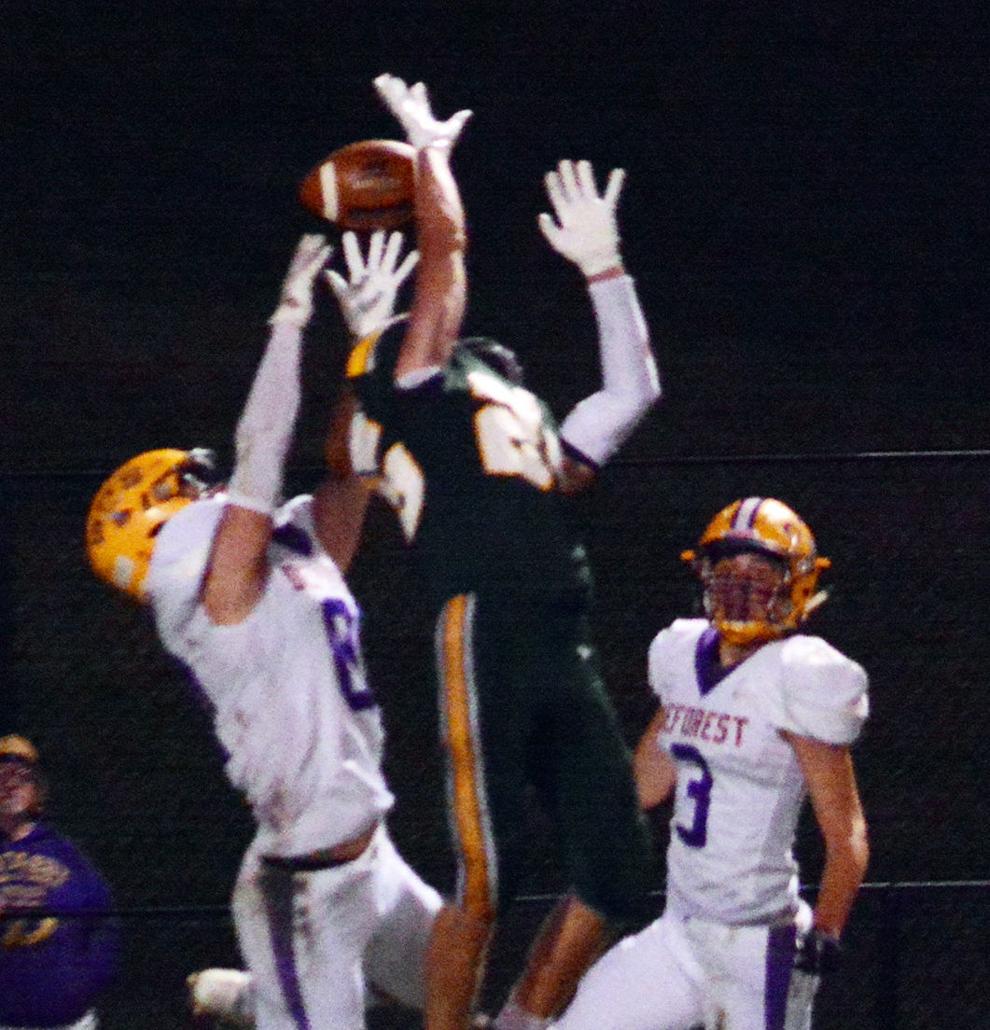 Jaden Barstow.jpg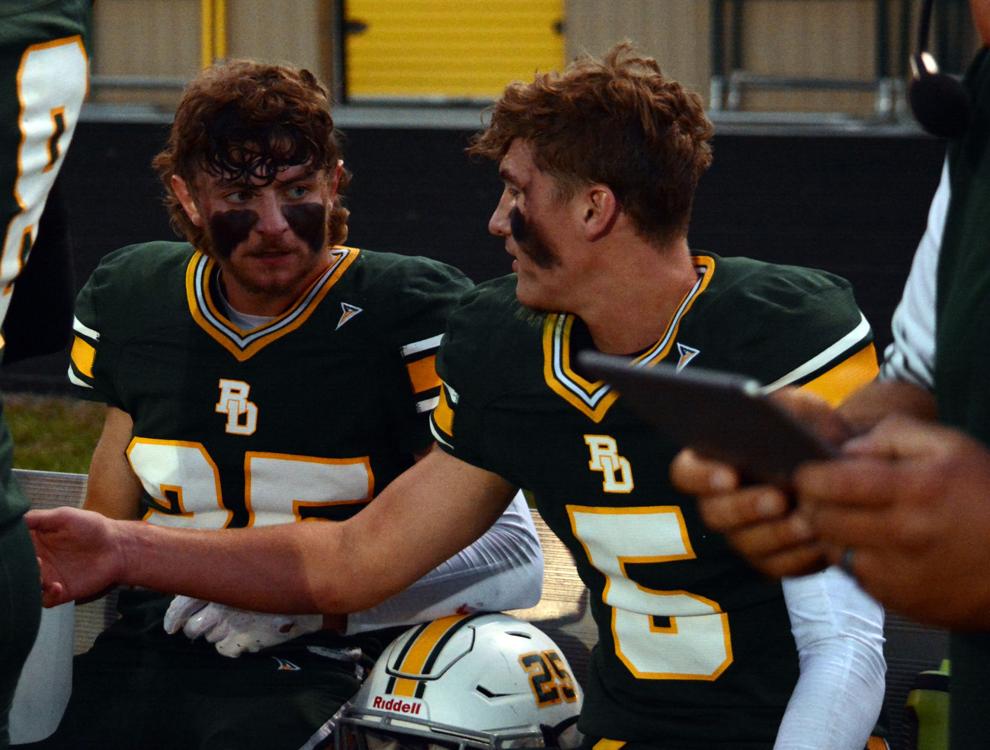 Jake Weber.jpg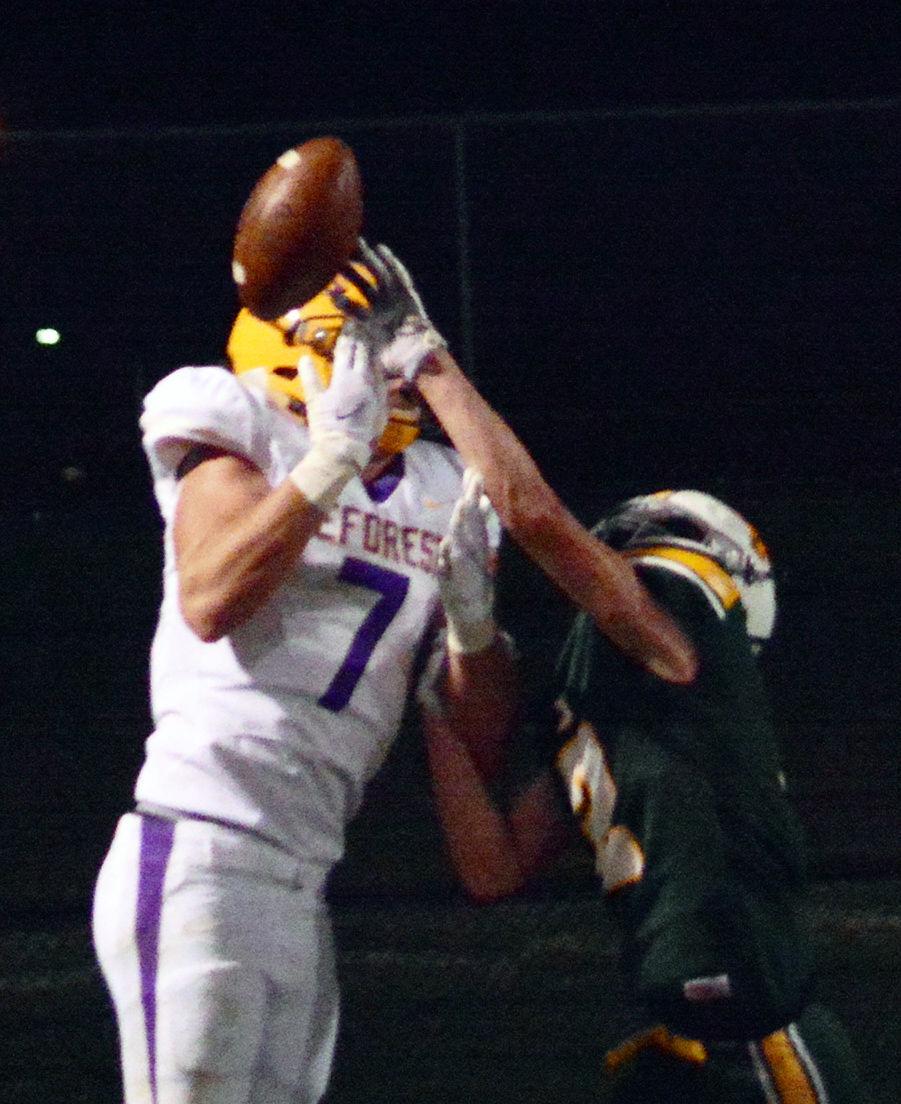 Logan Engeseth.jpg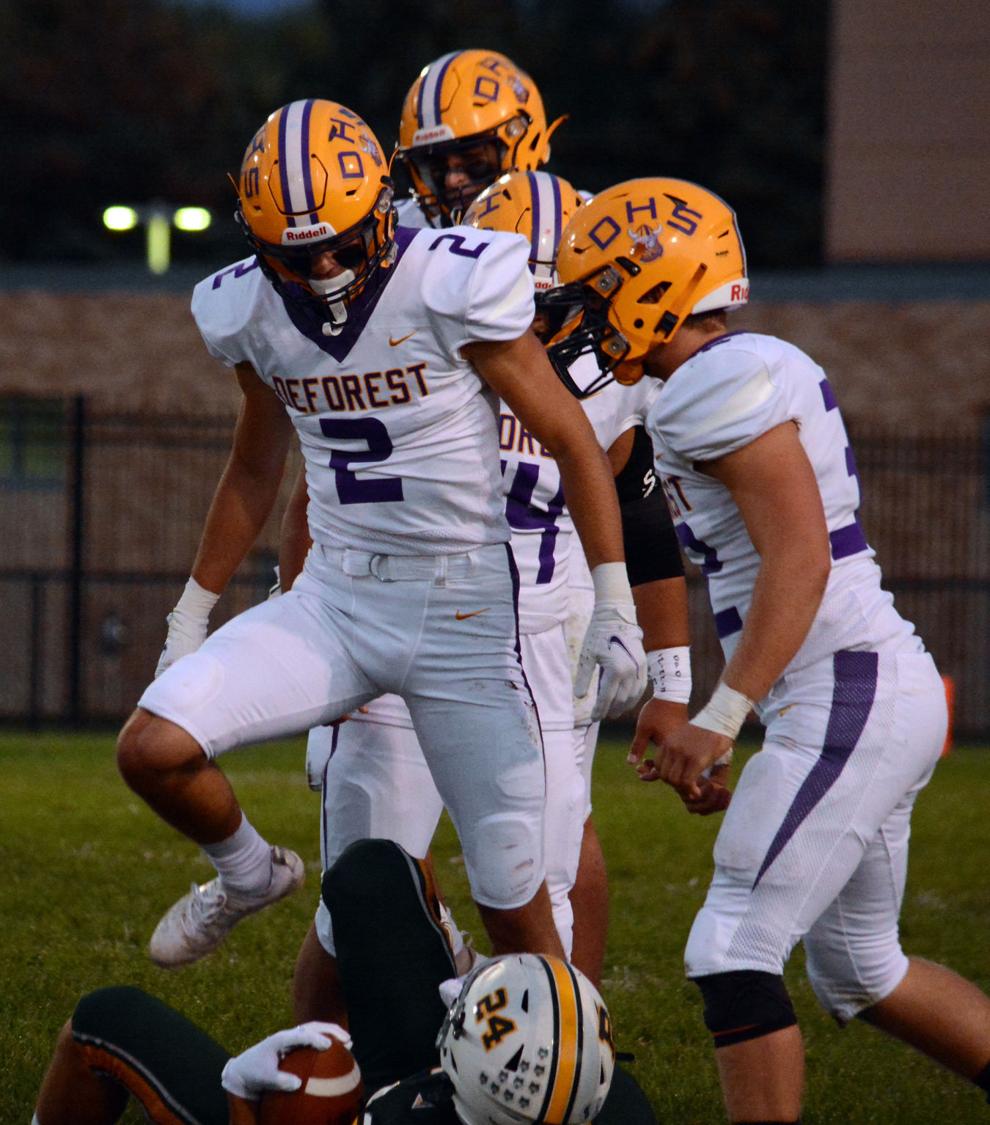 Ludowese and Westover.jpg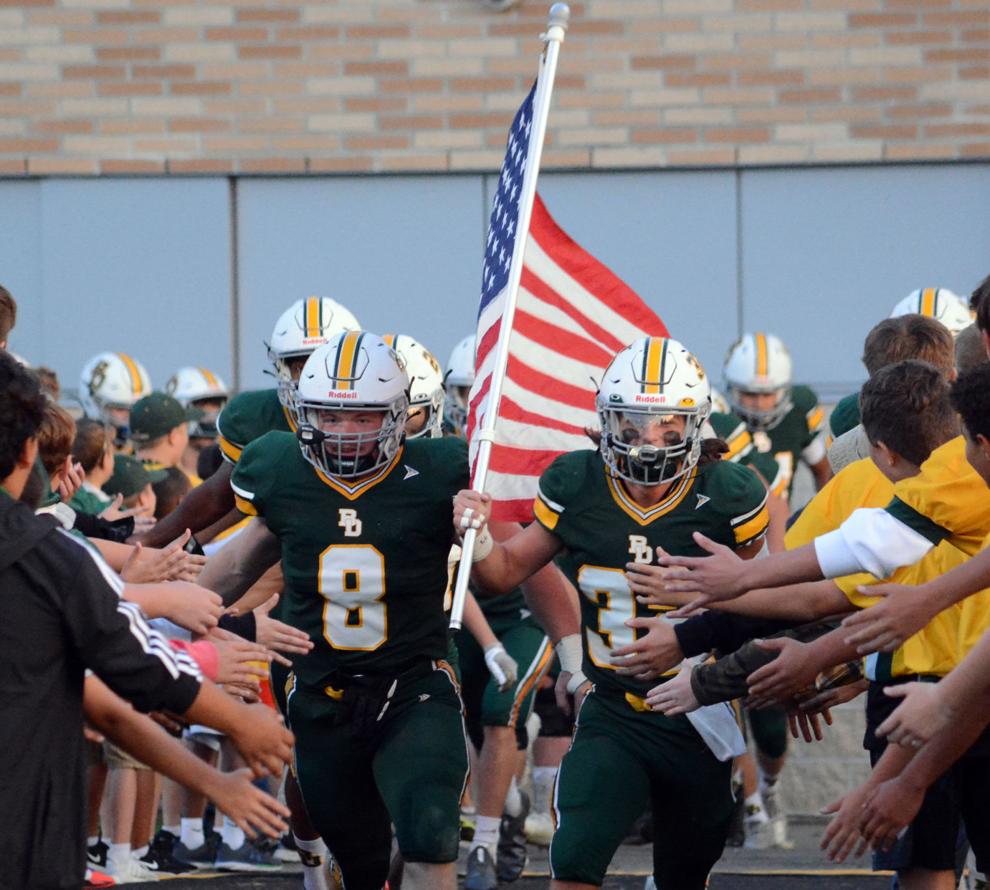 Mason Keyes 2.jpg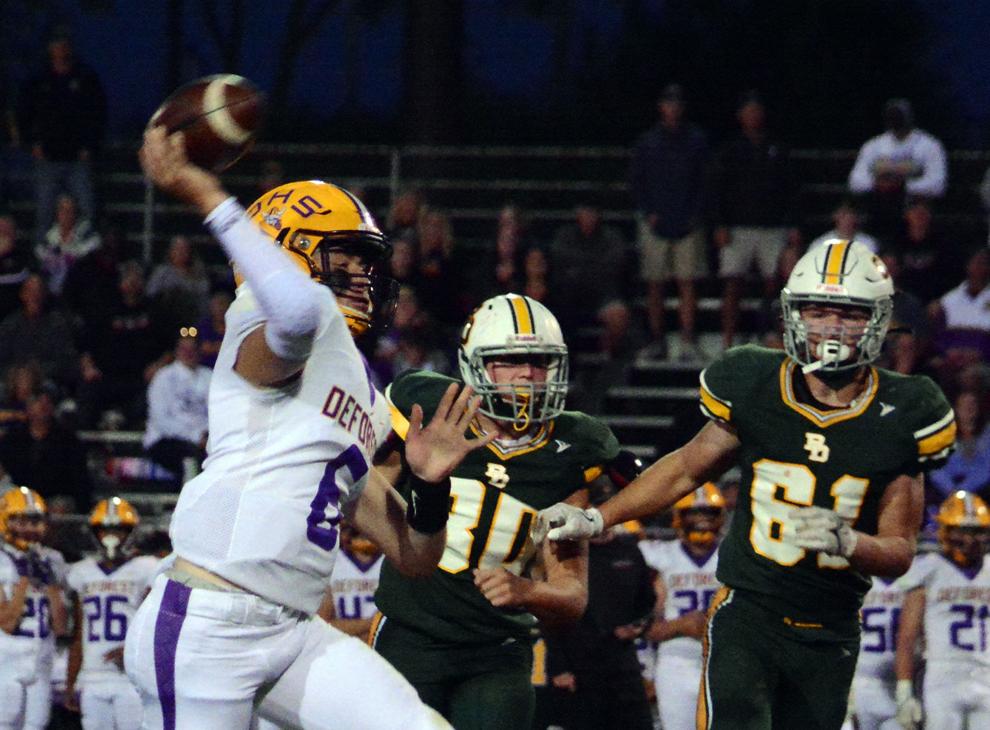 Mason Keyes.jpg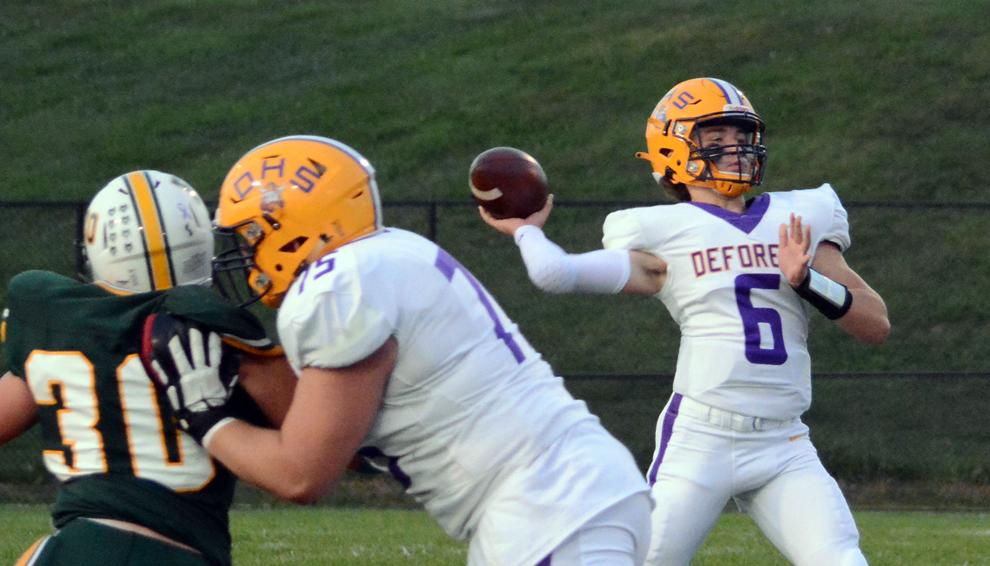 Max Weisbrod.jpg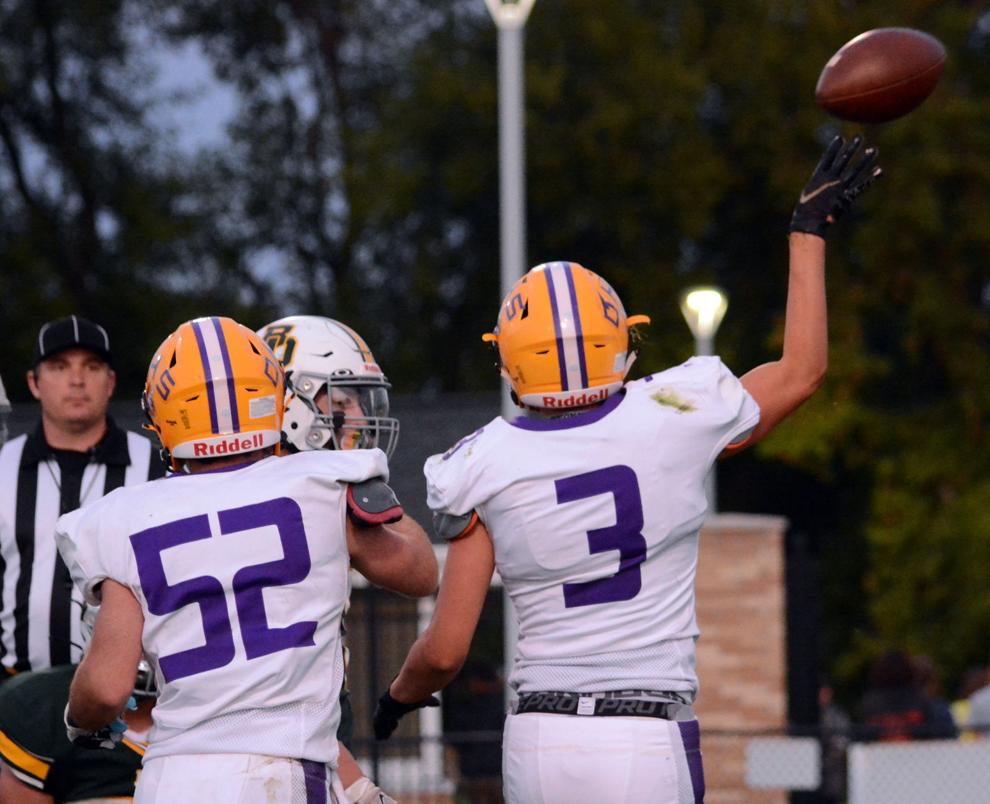 Nick Ludowese.jpg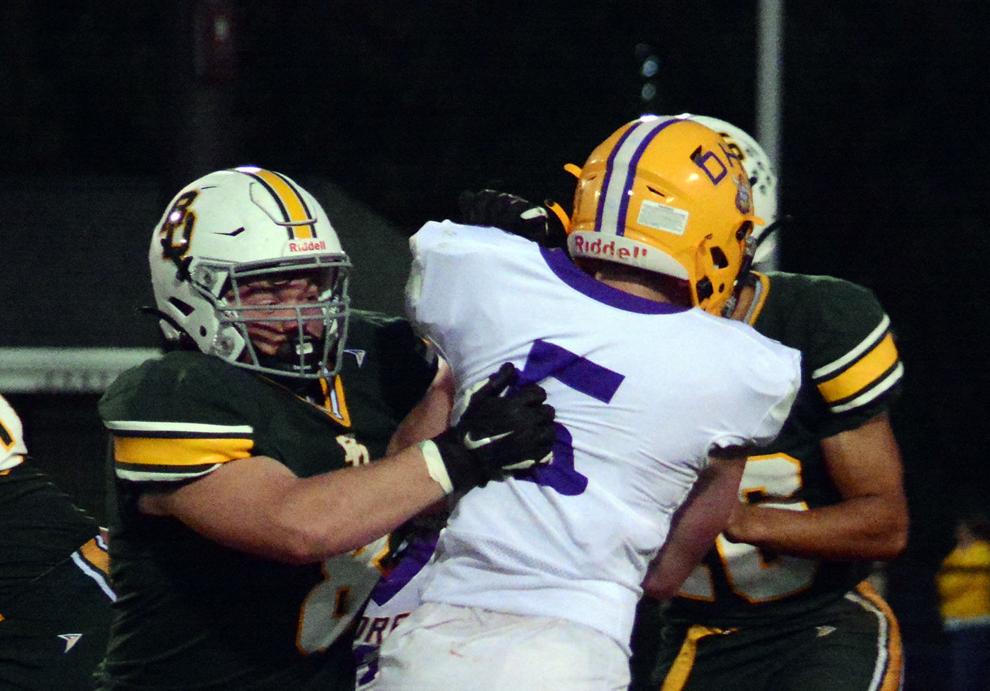 Ref.jpg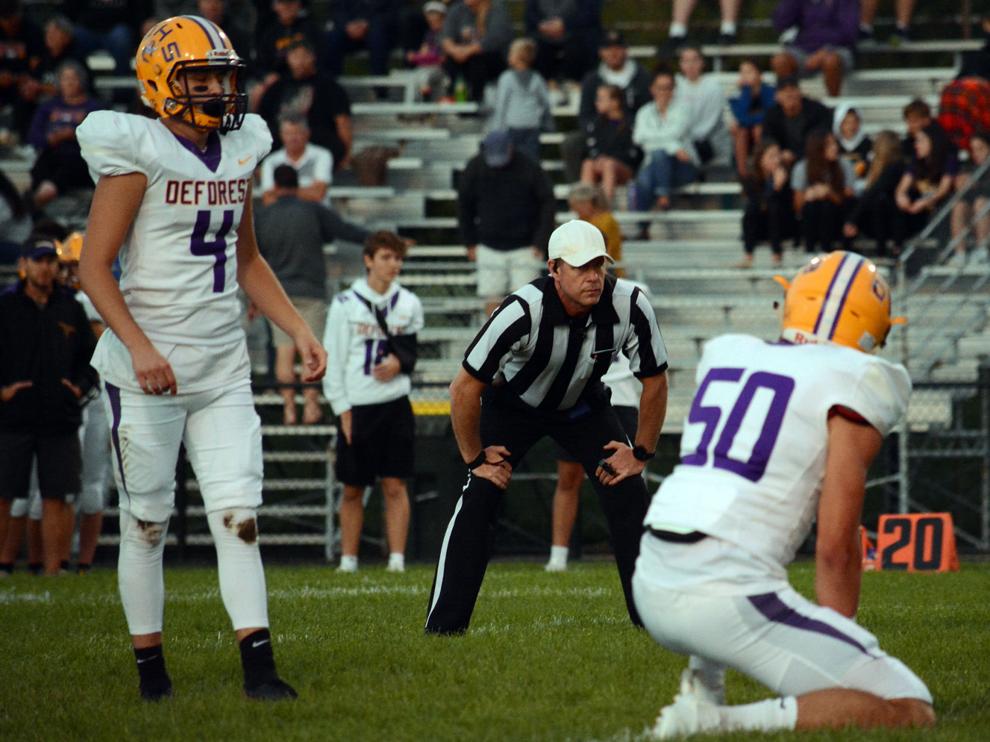 Referee.jpg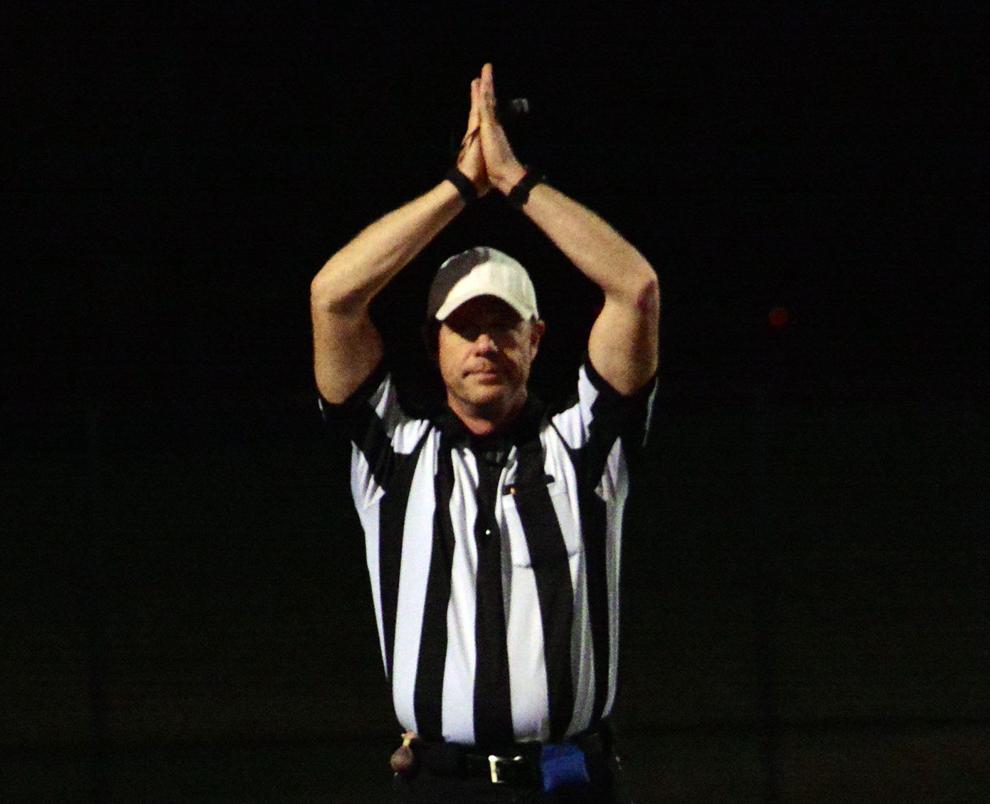 Ryan Buschmann.jpg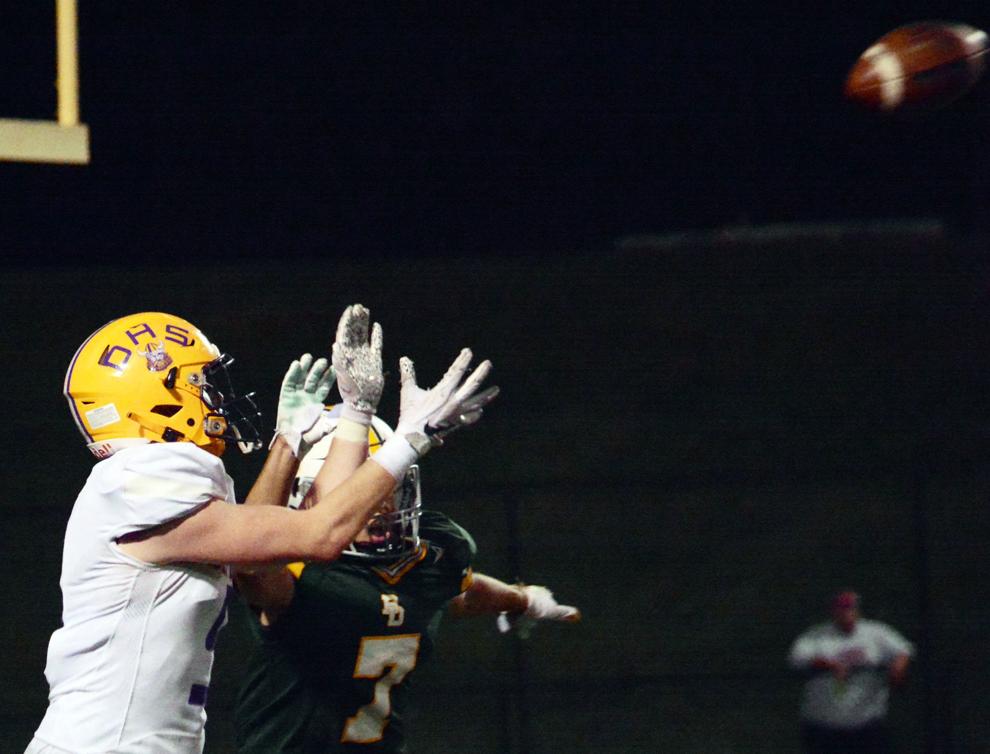 Safety.jpg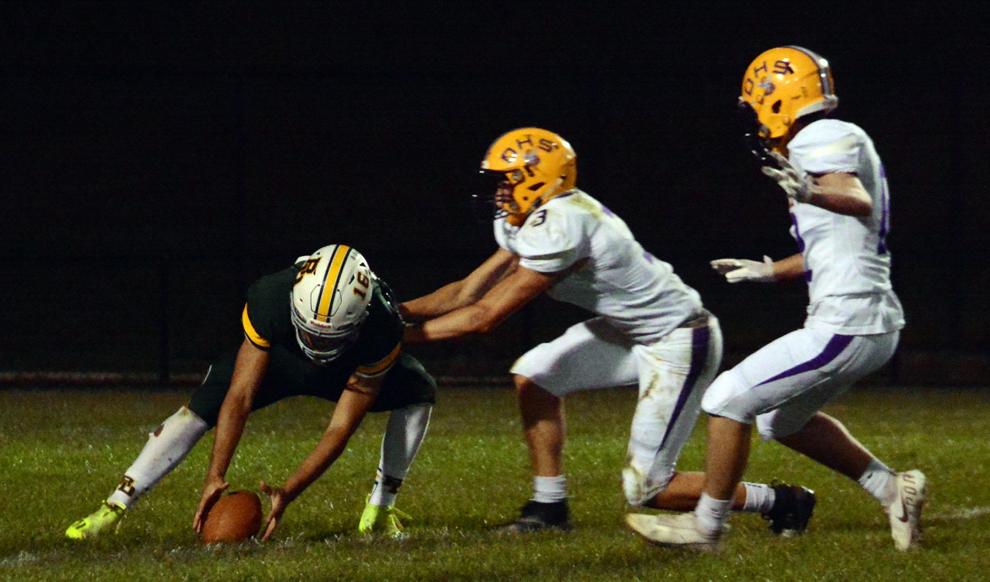 Tyler Ebel.jpg