Since 1999 Jane Neevel has been working to build the Waupun prep gymnastics team from the ground up.
She has accomplished a lot in the last 20-plus years, including the successful implementation of a youth program, several individual and team records at the high school level and trips to the WIAA Division 2 state meet in four of the last five years (2016, 17, 19 and this past season) — the first three of those times as head coach and this March as an assistant for her daughter, Emily Engelhardt.
Neevel, though, has little interest in talking about her own resume. She'd rather be in the background and have the team in the spotlight, with the girls getting all the credit.
But Engelhardt, a 2002 Waupun graduate who assumed the role of head coach prior to the 2019-20 season, wanted to make sure Neevel got her due. So Engelhardt nominated Neevel for the Wisconsin High School Gymnastics Coaches Association Hall of Fame this past season.
When word came that Neevel had been elected, she remained humble and didn't tell others — until Engelhardt brought it up at practice, that is.
"Our program would not be where it is without her," Engelhardt said of Neevel, who was inducted into the hall of fame on March 5, the night before her Warriors took eighth among 10 teams at the state meet that was held at Lincoln High School in Wisconsin Rapids.
Neevel was set to enter her first season as an assistant coach in 1999 when the head coach left for another job and Neevel was thrust into the lead role.
She had a couple stints as an assistant after graduating from Waupun in 1981 and had been a judge for seven years before taking the assistant job with the Warriors, but despite all her knowledge of the sport, being at the helm was uncharted territory for her.
She knew it was going to take a village in order to raise the program to the level she envisioned.
"I knew there could be success with a lot of determination, a lot of time, a lot of support from the school, a lot of cooperation of teachers and mostly the dedication from the athletes and their families," Neevel said. "It wasn't just me. I was just kind of the person in charge. I couldn't have done it without many, many people."
Luckily for her in the 1999-2000 season, she inherited a talented senior class that included Helene Pequin, a foreign exchange student who won the state championship in the balance beam that year.
"She was very focused and so coachable, and so encouraging," Neevel said. "She pushed the other girls in the gym. She did things the other girls from Waupun had never seen before. She would help them with things. We learned a lot from her."
Neevel had a lot of help from her family as well. In addition to Engelhardt being on varsity from 2000-02, Neevel's husband Paul came on board as an assistant, serving for six years until stepping down after the 2007 season.
Engelhardt started as an assistant coach in 2008 after graduating from UW-Milwaukee but took 2009 off due to the birth of her oldest child. She returned in 2010 and had been Neevel's assistant until this past season, when the two flip-flopped roles.
"We really had a system down," Engelhardt said. "We were on the same page a lot of the time, as far as the vision for the program with ideals and goals. It's been a lot of fun."
In 2006, Neevel helped Waupun start its first youth program, called GymStars Gymnastics (which has been renamed to Waupun Gymnastics Club). The first group of girls in that program — Nicole Crescio, Jasmyn Bensley, Rachel McMahon, Kyra Verheyen and Katy Jo Smit — were very talented, helping the program gain momentum. And Bensley, McMahon and Verheyen would later be part of the 2016 team that made it to state.
"It was 10 years in the making," Neevel said. "It takes a long time to be competitive (in gymnastics). It's a lot of hours in the gym."
Neevel has coached multiple all-state gymnasts and has had many state qualifiers. Bensley was the first from Waupun to qualify for state all four years (2013-2016) as an individual. And Grace Lenz, a senior on this past year's team, made it all four years as well — twice going as an individual and three times going along with the team.
Izzy Doege, also a senior on this past year's team, made it to state as an individual both of the last two seasons in addition to going as a freshman in 2017. She placed in the top six three times: This past season, she placed fourth in the uneven bars and sixth all around; and in 2019, she tied for sixth on the floor exercise.
"I will talk about the girls and their success all day long," Neevel said. "For me to stand back and see them nail something, that for me is the most fun."
Seeing her former gymnasts find success in coaching has also been rewarding for Neevel. Bensley, who is still in college as a student at UW-Milwaukee, led the Menomonee Falls/Germantown co-op to fourth place at the D1 state meet at the beginning of March as the team's head coach.
"She did crazy well for being only a junior in college," Neevel said. "She was the coach of the year for her conference and her team made it to state and one of her girls was all-around champion. When girls go on to succeed like that, that's the best."
And Neevel said she hopes to be able to sit in the stands now and watch Engelhardt carry the torch for a Waupun gymnastics program that has truly arrived on the state scene.
"I could have never, never have gotten this far without her," Neevel said. "She's just such an amazing person. It's not that she's my kid, but she is. The girls love her and she just is always doing whatever she can to make every athlete so much better."
Being in charge is not a responsibility Engelhardt takes lightly.
"I've got some pretty big shoes to fill, but I feel like we've worked together so well — especially the last three or four years, she's really tried to bring me in and fill me in more about the head coach duties," said Engelhardt who added that Neevel staying on as an assistant this year helped her transition to head coach go smooth.
Now it's time for Neevel to enjoy the fruits of her labor.
"You build the next coach and you build the people around you," she said, "so that you can slowly step away, sit in the stands and cheer."
Neevel family at the state meet.jpg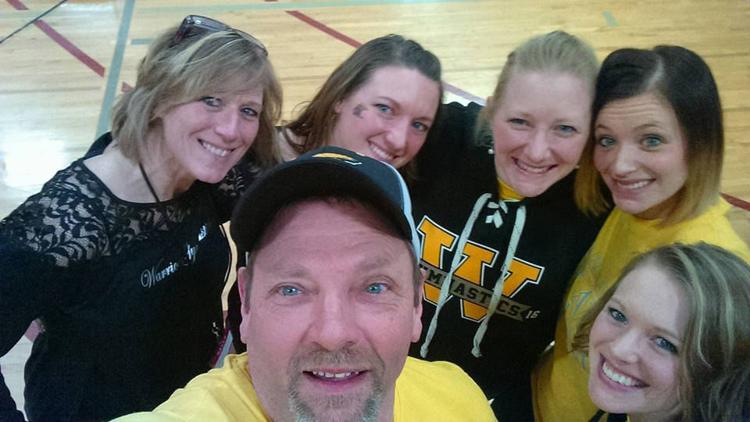 Jane Neevel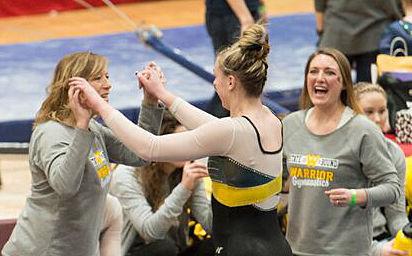 Jane Neevel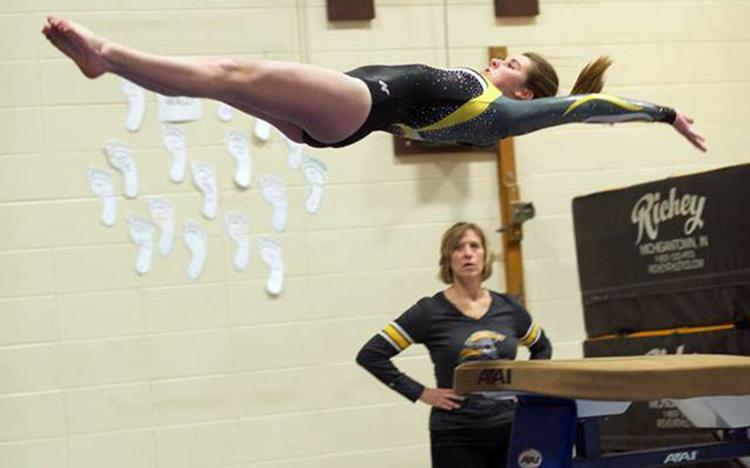 2013 GymStars team who become Warriors.jpg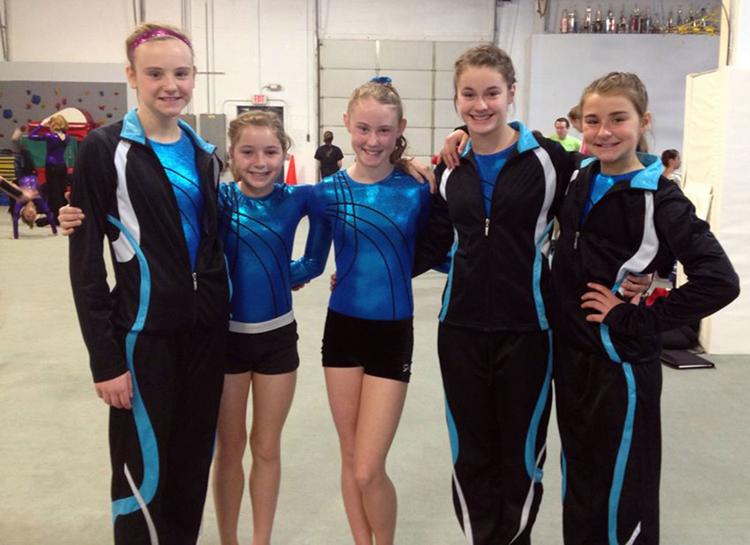 2016 Sara Kroeze.jpg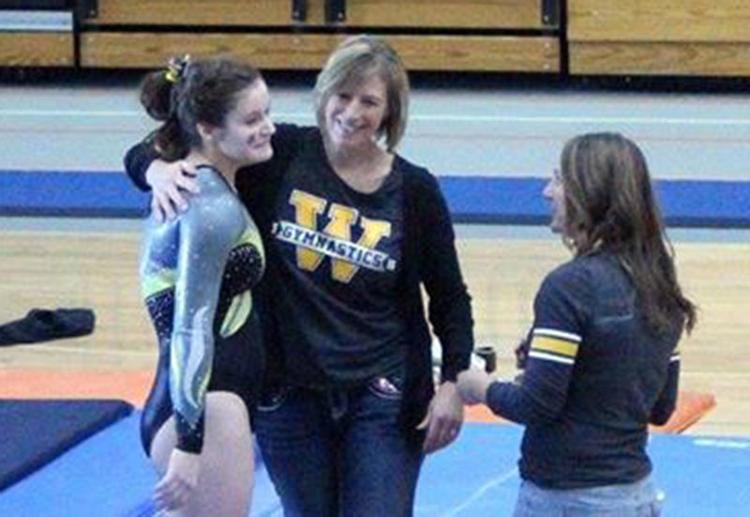 Helping.jpg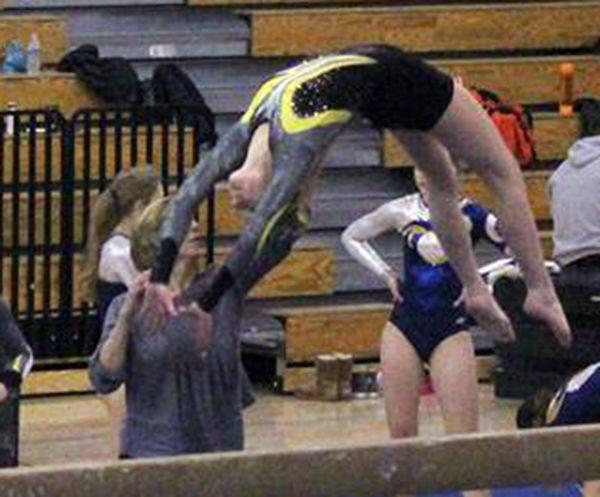 Hugging.jpg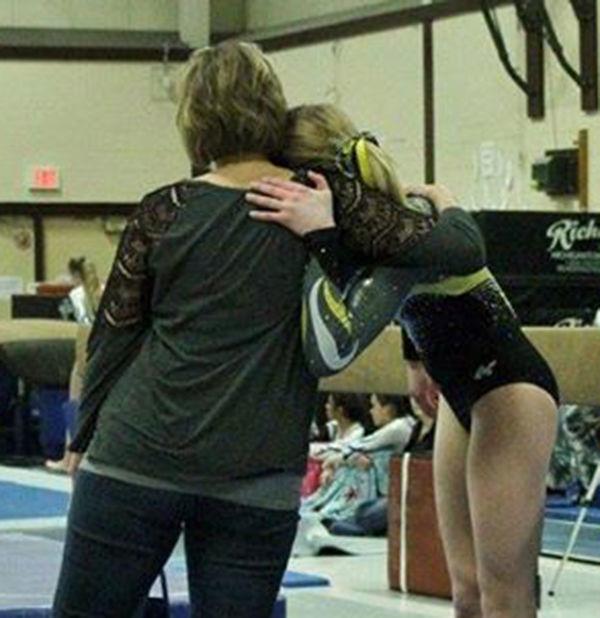 final landing Izzy 2020 State.jpg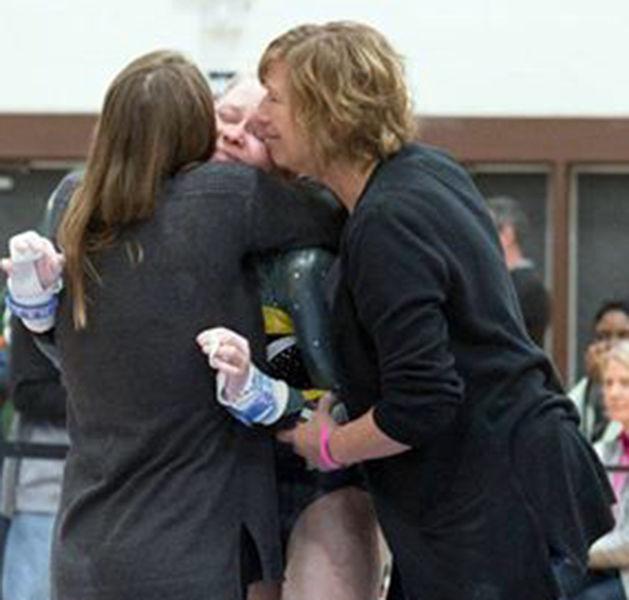 Grace Lenz State 2018.jpg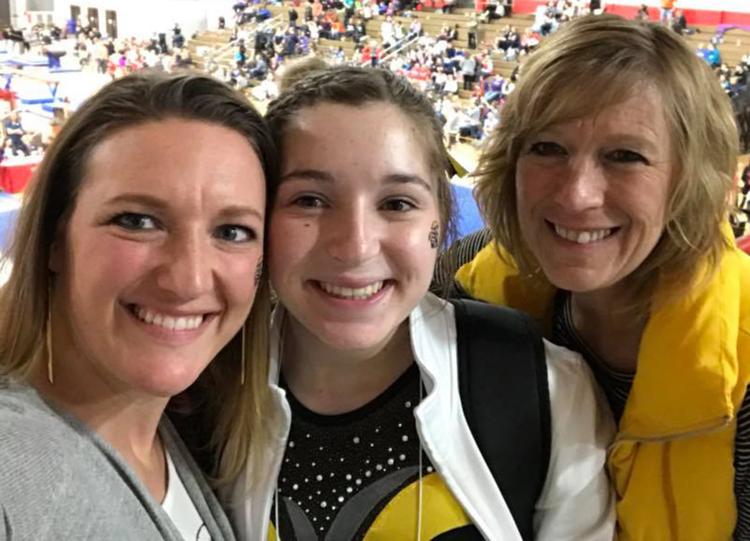 GymStars, the beginning.jpg
Happy coach when she nailed that beam.jpg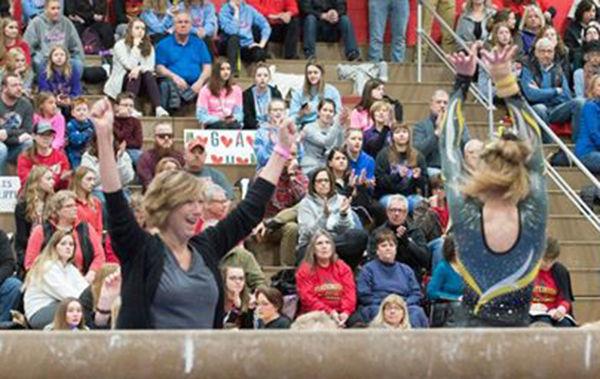 jane and emily.jpg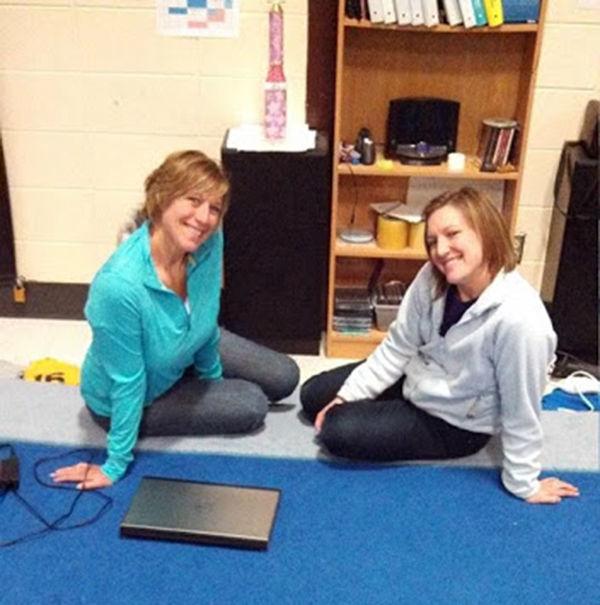 last day of practice 2020.jpg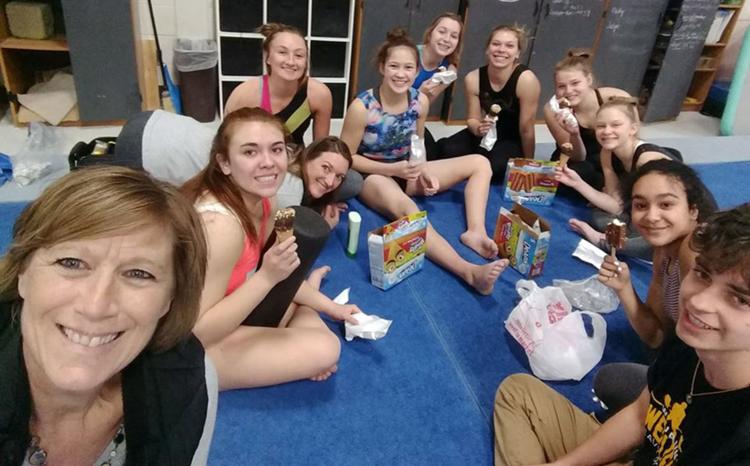 Follow Mark McMullen on Twitter @mmcmull2 or contact him at 920-356-6754.
Get in the game with our Prep Sports Newsletter
Sent weekly directly to your inbox!