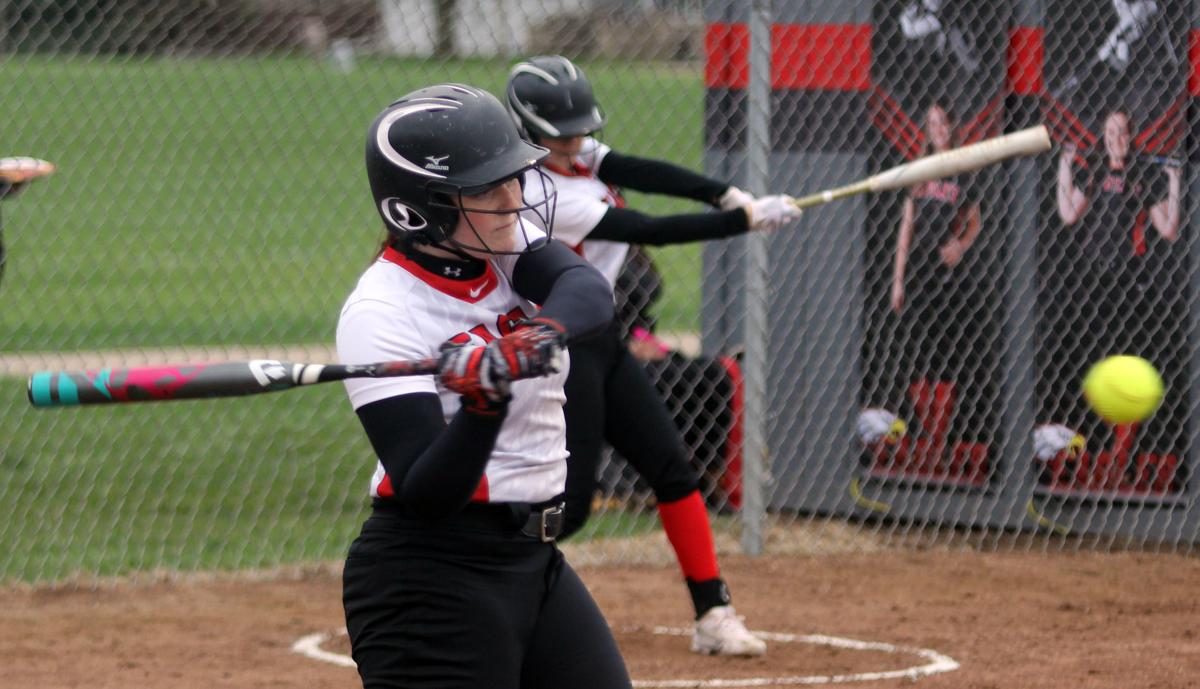 Regin Suchla was rolling until the bat was taken out of her hands.
The 2019 graduate of Sauk Prairie High School was batting .533 for the North Dakota State College of Science softball team when her freshman season was canceled due to the COVID-19 pandemic.
"A lot of us were in complete shock," Suchla said of when her team heard the news. "We never would have thought it had to come to the point of suspending the whole season, and after that we realized how serious COVID-19 had become."
The news came fast, starting with NDSCS, a two-year technical school in Wahpeton, N.D., announcing that classes were moving online for three weeks to combat the spread of coronavirus. Suchla heard that announcement during softball practice. By the end of practice, the National Junior College Athletic Association had suspended all spring sports until April 6.
Suchla returned home, a temporary trip that became long term on March 16, when the NJCAA canceled the spring season and NDCSC moved the remainder of the semester online. Therefore, other than a quick trip to Wahpeton to clean out her dorm room, Suchla will be home in Mazomanie for the time being.
"Online classes are going alright so far," Suchla said Thursday. "It's hard to adjust from always being in the classroom with a professor, to being by yourself trying to figure out problems."
Suchla didn't have to adjust much on the softball field. She stepped right in at third base and the middle of the batting order — and she produced.
"To be the strong No. 4 hitter that pushes runs across the board," Suchla said of her role early in her freshman season.
Suchla went 8-for-15 with one home run, one double, seven RBIs, two runs and two walks in NDSCS' 6-0 start to the season. She struck out just one time in 17 plate appearances, finishing with a .588 on-base percentage and a .800 slugging percentage while having a 1.000 fielding percentage.
"The game definitely gets faster at this level than in high school, and the small game really matters," Suchla said. "I think I was able to start so fast from practicing everyday with my teammates and always going over the fundamentals of the game to make sure that you're ready."
The Wildcats, who are coached by Mike Oehlke, were outscoring opponents 61-10 when the season came to a close. In the final game of the shortened season, Suchla went 1-for-3 with a double in an 8-0 win over Ellsworth Community College (Iowa).
"I love playing at the college level, and I also love being with my teammates every single day because it really helped us bond together," Suchla said. "We all loved to have fun and joke around with one another, but when a game would start, we all had the same goal, which was to win no matter what and leave it all out on the field at the end. Our team goal was to make it to nationals, and that's what we were trying to do."
That attitude was apparent during her time at Sauk Prairie. A four-year contributor for the Eagles, Suchla was a three-time All-Badger North Conference selection and a team captain before graduating last spring.
"Regin brought leadership and steadiness to a young team," Sauk Prairie head coach Shane Been said of Suchla after her senior season. "She brought a drive to compete and an intensity every time she stepped on the field. She was willing to do whatever it took for her team to be in the best position to win. We greatly appreciated all that she brought to the team and will miss her."
Concerned about COVID-19?
Sign up now to get the most recent coronavirus headlines and other important local and national news sent to your email inbox daily.