After winning the past two WIAA Division 2 state titles, the Madison Edgewood boys swimming and diving team entered the season riding the wave of change and challenges.
The Crusaders had a new coach in Michael Milinovich and a team small in numbers after key graduation losses. And while the team's seven swimmers could practice at their school's pool, Edgewood competed outside Dane County due to health orders from Public Health Madison & Dane County.
"After a very long year, for the guys on the team it's been pretty different," Edgewood junior Colin Senke said. "But the season has been a blessing for everyone. ... Getting to do meets is a blessing. This meet is going to be exciting for us. We can't wait to go fast."
Senke and senior diver Ben Stitgen lead the Crusaders into Friday's Division 2 state meet at the Waukesha South Natatorium.
Senke, state runner-up in the 100-yard backstroke last year, is the top seed in the 100 backstroke and No. 2 seed in the 100 butterfly (behind Monona Grove's Cameron Tejeda).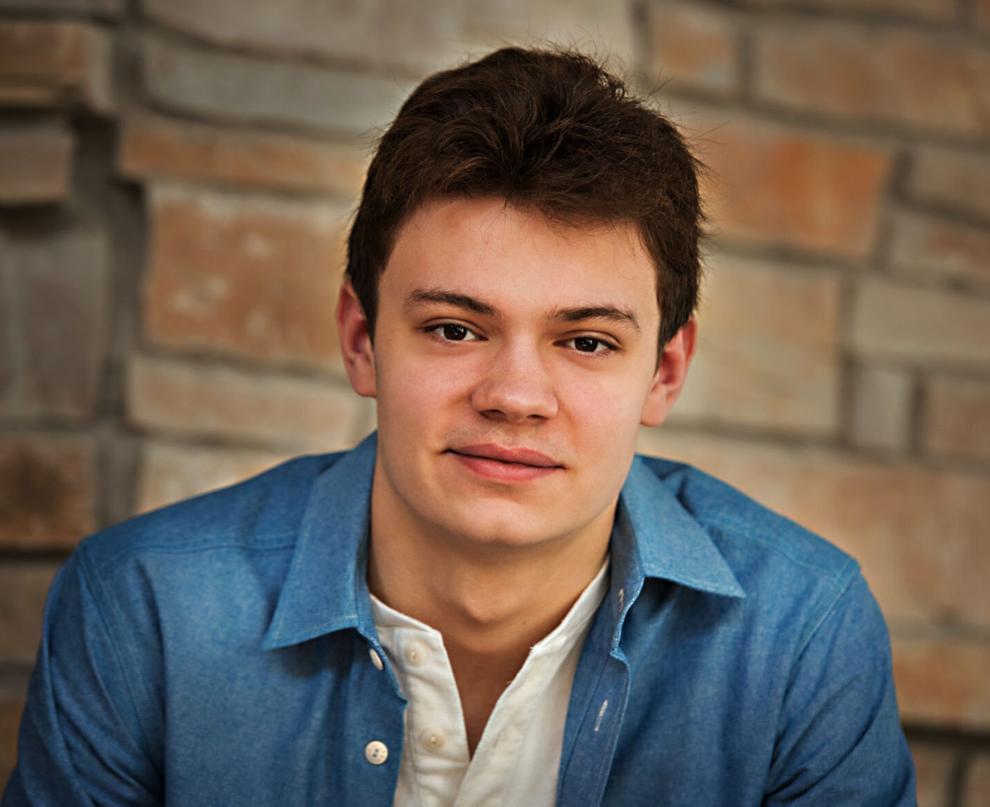 Stitgen has won the past three Division 2 diving titles.
Stitgen, who has the second-best sectional score entering the diving competition behind Cedarburg freshman Noah Turner, would become the third diver to win four championships in a prep career should he prevail Friday, according to the WIAA. Edgewood's Ryan Jefferson won Division 2 titles from 2003-06 and Whitefish Bay's Joe Kaszubowski won Division 2 titles from 2012-15.
Whitefish Bay's Alex Hawley won three diving championships in Division 2, while Mequon Homestead's Michael Oxman and Kenosha Tremper's Brandon Spencer earned three titles each in Division 1.
Six individuals have been four-time winners in the same event and the accomplishment has occurred seven times because Monona Grove's Ben McDade did it in two events — the 200 and 500 freestyle, according to the WIAA.
Edgewood doesn't have a diving facility, so Stitgen practices elsewhere with coach Cynthia Zocher, Milinovich said.
"He does a great job handling his business," Milinovich said. "It shows when he's won the last three state titles. I'm looking forward to seeing him in that element on Friday."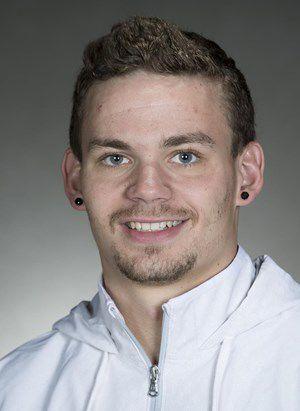 The 22-year-old Milinovich, a former University of Wisconsin swimming standout who is completing his education degree at UW, took over as Edgewood's coach this season after Dan Lindstrom accepted a job in the Green Bay area.
"It's been a very unique first year, with everything we've had to deal with," Milinovich said. "I think we've done a pretty good job to give them multiple chances to compete. It's been difficult at times. It's been kind of a blessing in disguise to have a smaller team."
For meets, he'd like to have more than seven swimmers, a group that includes senior Jake Jensen (a former Madison Memorial swimmer), juniors Senke, Davis Petersen, Kyle Cason, and Silas Leuthner, and freshmen Jaxon VandenBrook and Michael Urzagaste.
But Milinovich said the smaller group permitted Edgewood to stay home to practice and not have to seek facilities outside Dane County. It also allowed the Crusaders to bond more during the season, said Senke, a captain with Petersen.
Senke said the team has tried to stay safe by taking precautions, including distancing itself from others, wearing masks (including in the weight room) and maintaining a small community to limit chances of exposure to COVID-19.
Two spectators per competitor will be permitted at the state meet and that will give Edgewood's followers their first chance to see the Crusaders in-person at a meet this season, Senke said. Often, family members have been watching meets via live-stream feeds at home or in their cars at school parking lots.
Senke said he enters the meet concentrated on his training and preparation, not on where he might place.
"I don't focus on that; I know what I've done and how hard I've worked," Senke said.
The Crusaders will enter Friday's meet as two-time defending champions in the 200 medley relay and the 400 free relay. But Edgewood won't enter as favorite to retain the team title.
Cedarburg, last year's runner-up, has that distinction. Whitefish Bay, Edgewood and Sauk Prairie/Wisconsin Heights are among top challengers.
Senke, however, believes Edgewood is determined and excited, and primed to upset projections.
"We are finally ready to show what we can do at state," Senke said.
Milinovich has called his team "small, but mighty."
"It's been really fun and exciting to see from the other side," said Milinovich, the swimmer turned coach. "Going into state Friday, it's going to be a fast meet. When the competition is fast, everybody else has to rise up to the occasion. I'm excited to see how the guys race. They have worked hard all season."