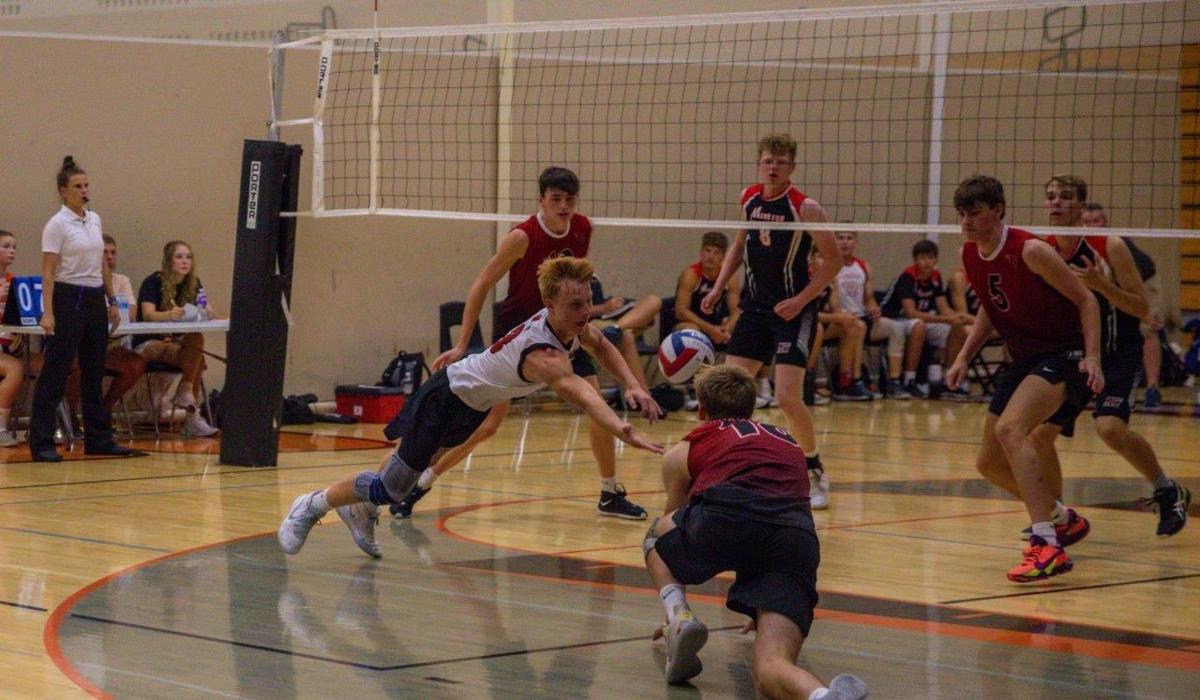 The Middleton boys volleyball program was built into a perennial power under coach Ben White, and that has continued with Rob Kleinschmidt, now in his second year, at the helm as coach. 
How will the Cardinals and the other area teams fare this fall? Here are three things to know:
Middleton makes run to state final
Boys volleyball in the Madison area wasn't played during the fall 2020 season, which saw Wales Kettle Moraine top Milwaukee Marquette in the WIAA state tournament final. Some area teams did play in the WIAA's 2021 alternate fall season in the spring, but it was a small collection of teams because the Madison School District teams weren't able to play amid the COVID-19 pandemic. 
Perennial power Middleton, coached by Kleinschmidt, advanced to its first state championship match appearance. Kimberly defeated Middleton 25-21, 25-22, 16-25, 25-23 in the final in Kaukauna. Cole Sweitzer hit .308 and had 13 kills and six digs, Colton Tubbs totaled 10 digs and Jacob Andler and Ben Heise (who hit .667) had seven kills apiece for Middleton (10-3).
The Cardinals advanced to the final by defeating Racine Case 3-0 in a sectional final. Madison Edgewood/Country Day defeated Fort Atkinson in four sets to open postseason play, before dropping a four-set decision to Middleton.
Cardinals set to soar again
Area teams are back in action this fall for conference and postseason play. Madison Edgewood/Madison Country Day, Madison East, Madison La Follette, Madison Memorial, Madison West and Middleton will be in the same sectional, with Kettle Moraine and Waukesha West.
Kettle Moraine was ranked third and Middleton fourth in the Wisconsin Boys Volleyball Coaches Association preseason poll. Beloit Memorial and Fort Atkinson will be in a different sectional.
Middleton again figures to be strong, led by senior outside hitter Sweitzer, senior libero Tubbs, senior middle hitter Ryane Frank and junior middle hitter Kaden Fosdick. 
"We are blending a lot of new players with some very strong returning players," Kleinschmidt said. "As the incoming players find their roles, we should keep improving all season."
That should permit Middleton to remain a conference power. "Middleton not only sets the standard in the Big Eight, but in the state," Madison Edgewood/Madison Country Day coach Keegan Talbott said. "Their entire team works incredibly hard, as well as their coach, Rob Kleinschmidt. We are all excited to have that level of competition in our conference yet again."
Talbott's team will be led by senior setter Ethan Hallick, senior libero Matt Wheeler, junior outside hitter Max Levihn-Karls, sophomore outside hitter Nick Flynn and senior opposite-side hitter Thomas Kinney. Hallick will run the offense, while Wheeler organizes the defense. Levihn-Karls will provide offensive punch.
Talbott is excited by program newcomer Caden Thomas' athleticism and also said freshman Ryan Schramm could contribute quickly. "This is the first normal season for all of the coaches on our coaching staff," Talbott said. "We have seen a dramatic increase in talent from our players even just from last year and we are excited to hit the court this season."
Coach Michael Rasjich's roster at Fort Atkinson includes senior middle blocker Jacob Murphy, sophomore opposite-side hitter Alex Block and sophomore middle blocker Luke Murphy.
How will the Madison public schools perform?
Kleinschmidt is eager to see how the Madison School District schools play this fall. "The Madison schools will be a bit of an enigma coming into the season since they were not able to play last season," Kleinschmidt said.
Senior outside hitter/middle blocker Isaac Seip will lead Madison East and should be one of the top players in the Big Eight. "All MMSD teams in conference did not play or have in-person practice last year," Madison East coach Matt Filteau said. "One less year or development for the now juniors and seniors could lead to a little more chaotic games. Whichever team rises to the challenge will fare the best."
Madison West's key contributors for coach Karl Hubbard are expected to be senior setter James Hamm, senior middle blocker Sam Beasley, senior middle blocker Simon Nolte, senior outside hitter Casey Peterson and senior opposite-side hitter Brandon Barfield. "It will be interesting to see how the four public Madison schools do against the rest of the conference after being the only teams to not have matches as part of their season," Hubbard said. "We have a lot of rust to get off."
Madison Memorial has three returning varsity players from 2019 — senior setter Alex Kimbel, junior outside hitter Bren Krumbach and senior outside hitter/libero Zach Vosberg. Coach Eric Peterson anticipates contributions from seniors Scott Jenn and Nolan Sullivan, junior Aidan Wischhoff and sophomores Justice Koning and Dawson Joe.
Senior outside hitter Anthony Schroeder and senior middle hitter Charlie Haight are expected to lead Madison La Follette, coached by Dane Sheppard.
High school boys volleyball preview: Madison East's Isaac Seip, Middleton's Cole Sweitzer among 10 players you need to know this season
Jacob Murphy, sr., Fort Atkinson
Murphy, a middle blocker, is a strong attacker and blocker for Fort Atkinson coach Michael Rajsich's team.
Isaac Seip, sr., Madison East
The athletic Seip, who can play outside hitter and middle blocker, is expected to be a top player in the Big Eight Conference, according to Purgolders coach Matt Filteau.
Ethan Hallick, sr., Madison Edgewood/Madison Country Day
Hallick, a setter who will run the attack for the third consecutive season, is a player who "puts in a lot of work in and out of season and continues to show his talents more and more every year," coach Keegan Talbott said.
Matt Wheeler, sr., Madison Edgewood/Madison Country Day
Wheeler, a libero, is in charge of the defense and "continues to be a great level-headed leader for our team and we expect him to be back better than ever this year," according to Talbott.
Anthony Schroeder, sr., Madison La Follette
Schroeder, an outside hitter who was on varsity starting as a sophomore, is a top-flight all-around player who's "always working to get better," Lancers coach Dane Sheppard said.
Ben Krumbach, jr., Madison Memorial
Krumbach, an outside hitter, is part of the Spartans' core for coach Eric Peterson's team, along with senior setter Alex Kimbel and senior outside hitter/libero Zach Vosberg.
James Hamm, sr., Madison West
Hamm, a setter, will direct the Regents' attack for coach Karl Hubbard, who's new to Madison West.
Ryane Frank, sr., Middleton
Frank, a middle hitter, was the Cardinals' most efficient hitter last season and provides a big blocking and attacking presence, according to Middleton coach Rob Kleinschmidt.
Cole Sweitzer, sr., Middleton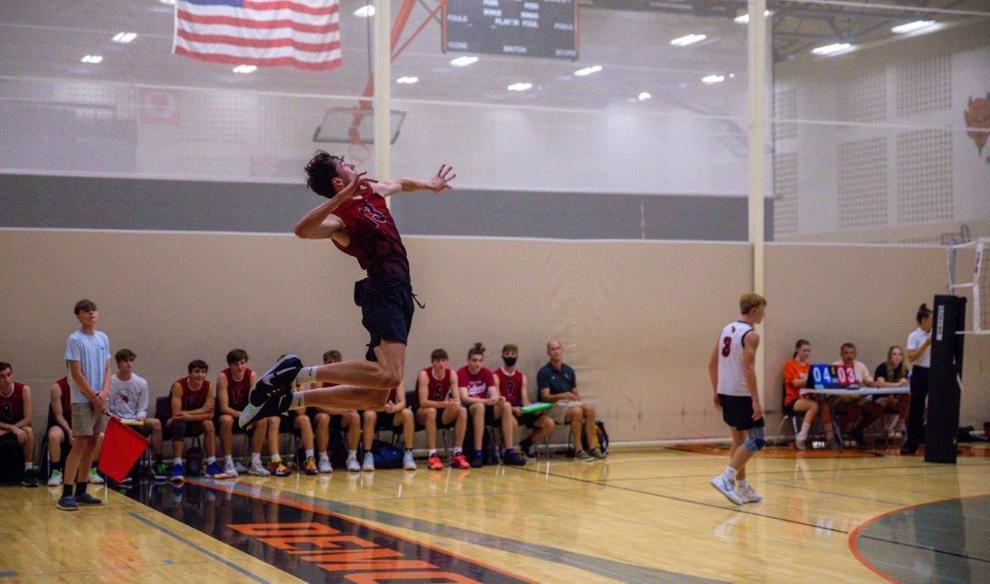 Sweitzer, an outside hitter, led Middleton in kills last season when the Cardinals advanced to the state tournament championship match, finishing as runner-up to Kimberly, during the WIAA's alternate fall season. Sweitzer will be a significant contributor as a player and leader, Kleinschmidt said.
Colton Tubbs, sr., Middleton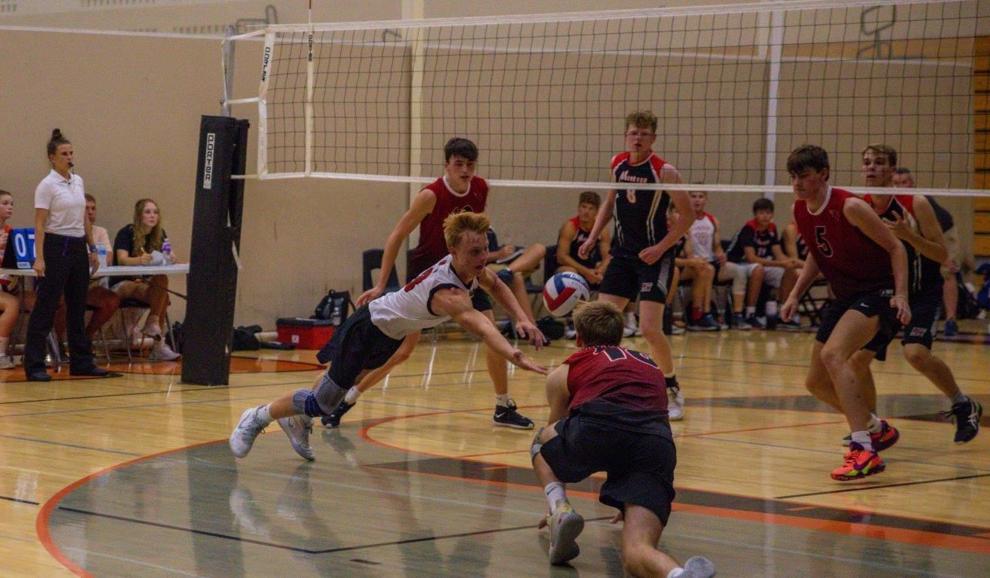 Tubbs, a libero, was a key defensive performer for Middleton in reaching the state final during the alternate fall season last spring.