Nolan Krentz acknowledges he is a golf fanatic.
Krentz, who coaches boys and girls golf at Mount Horeb, has loved golf since he began playing in Mount Horeb when he was 6 or 7 years old.
That passion for the sport continued to increase when he played in high school for the Vikings, including as a senior for the 2009 team that was fourth at a WIAA Division 2 sectional. After college, the number of rounds he played in recent years reached astronomical numbers, topping 10,000 holes a year.
Then came 2020 and the COVID-19 pandemic.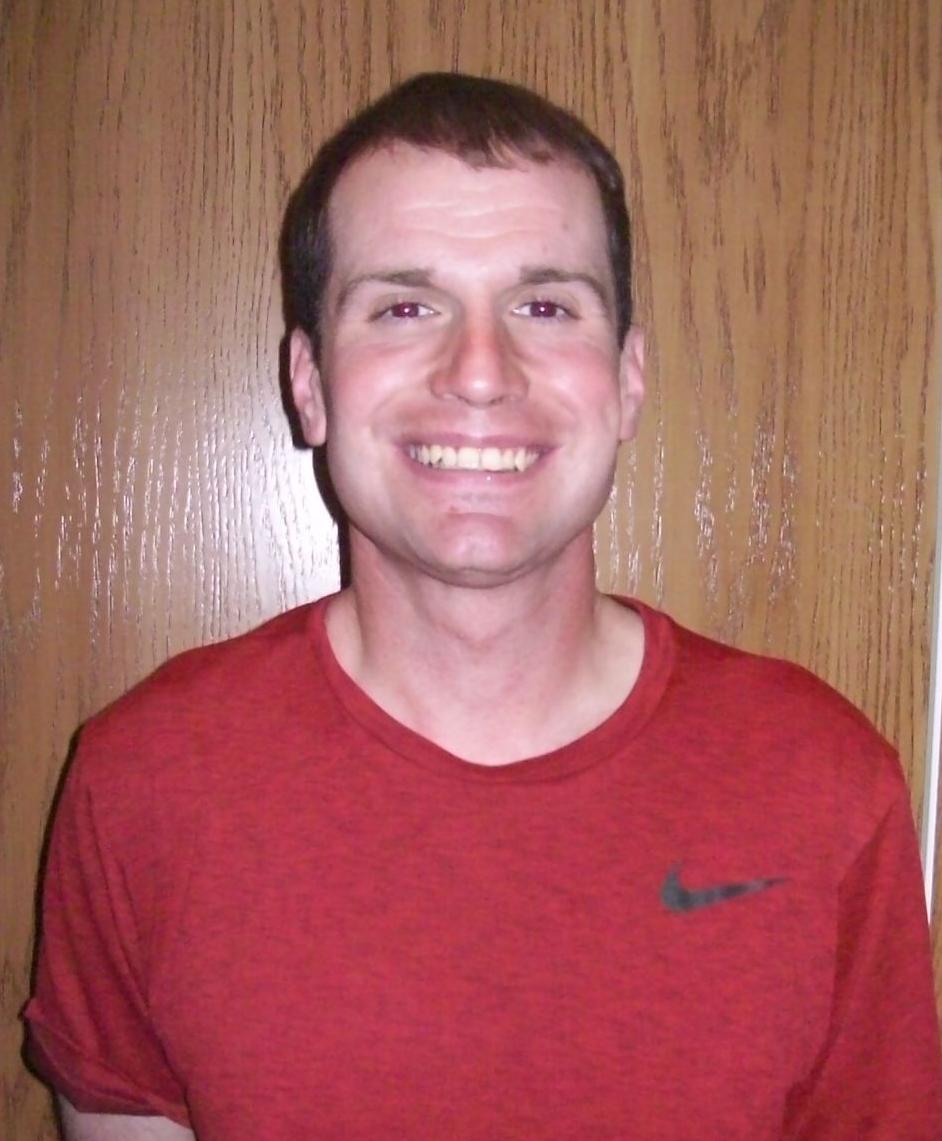 Starting in the spring of 2020 and continuing through the year, the 29-year-old Krentz didn't have his usual outlets outside his work duties for Hy-Vee in Fitchburg. He didn't coach golf and summer basketball or keep statistics for the football and volleyball teams.
He took playing golf to another level.
By his count, Krentz played 1,974 nine-hole rounds, or 17,766 holes in 2020 — about 85% of the time by himself. He primarily played at the nine-hole Norsk Golf Club in Mount Horeb, where he's a member, although he also ventured elsewhere, including joining Dodge Point County Club in Mineral Point.
"I thought I may never get a chance to do it again, so I'll do it now," Krentz said, adding: "Hopefully, we're not in this situation as a society ever again."
Krentz played when the courses were permitted to be open amid the COVID-19 pandemic and continued until snow fell after his final round Dec. 12.
Sometimes, he played from the crack of dawn until dusk. Sometimes in rain. Lightning was the only deterrent.
"It's fun to get out in the early morning and play until dusk," Krentz said.
He said he often played 54 holes at a time — six rounds on a nine-hole course — and sometimes 72 holes in a day.
"I was pretty fortunate that the weather cooperated," he said.
He walked the course and said he played by the book. He didn't dawdle — at times, finishing nine holes in 40 minutes.
"I'd get it and go," said Krentz, who went through three pairs of golf shoes and endured a bout with shin splints. "It was not normal play. I got my exercise."
Krentz lives about 2 minutes from the Mount Horeb course. In the summer, he'd start at 5 a.m.
"I'd have the course to myself for a couple hours," said Krentz, who isn't married and doesn't have children. "I could get three hours in before work."
Norsk Golf Club general manager Mike Woodward said he'd arrive at 6 a.m. and Krentz sometimes already had nine holes completed.
"He gets more bang for the buck than anyone as a member," Woodward said.
Woodward always knows when Krentz is at the course, because Krentz's vehicle is parked in the same spot.
"The guy just loves to play," Woodward said.
"On a day like today, it's so picturesque and it's just great to be out," Krentz said earlier this week while at a girls team practice and enjoying a 70-degree day at Norsk Golf Club. "Being on the course early in the morning and hearing the birds chirping, being able to walk and exercise, and doing it competitively. And you can compete against yourself."
Krentz became curious about whether his golf playing was noteworthy and researched stories about golfers' bids for Guinness World Records. That included stories in The Ridgefield Press about Barry Gibbons (who splits time in Connecticut and Texas) playing 878 18-hole rounds in 2016, Yancy Methvien of Louisiana then topping that with 911 18-hole rounds in 2019 and Gibbons seeking to play more than 1,000 18-hole rounds in 2020.
"After researching within our database, I can confirm we do not currently monitor record titles similar to most nine-hole rounds in a calendar year, most rounds played in day," Guinness World Records public relations manager Amanda Marcus wrote Wednesday in an email response to a State Journal query.
"I can confirm that we currently monitor for the Guinness World Records titles — most golf holes played by an individual in 24 hours (cart), most holes of golf played in a year and most 18-hole golf courses played in a year."
Marcus confirmed receiving an application from Gibbons for most holes of golf played in a year and that Guinness World Records is awaiting evidence to review. That review process can take 12 to 15 weeks. Krentz said he hadn't submitted information for record review.
According to Marcus, the official record-text includes: Robb James of Canada played 851 holes on June 21-22 2004 at Victoria Golf Course (nine-hole course, 3,002 yards) in Edmonton, Alberta, Canada; Chris Adam of Canada played the most holes of golf in a year (14,625), all at King Kamehameha Golf Club in Hawaii, from Jan. 1 to Dec. 31, 2012; and Cathie and Jonathan Weaver of Canada played the most different 18-hole golf courses in one year, 449 courses in Canada and the United States from April 1, 2008 to March 31, 2009.
Krentz continues to play a lot, but anticipates that pace slowing due to his coaching duties picking up.
Krentz, who said he helped coach boys basketball in the Middleton program this winter, is coaching the Mount Horeb girls golf team during the WIAA's alternate fall season this spring and the boys team during the traditional spring season. He's also keeping game statistics for the Mount Horeb/Barneveld football team and the Vikings' girls volleyball team during the alternate fall season, and plans to coach a summer girls basketball team.
But it's clear, he will keep playing.
"It definitely jump-starts your day," he said.
Little wonder others at the Norsk Golf Club nicknamed him "The Machine" and "The Ghost," because he's always there.
He frequently is asked how many holes he played that day and hears this response: "You only played 64 holes? It must have been a slow day for you."