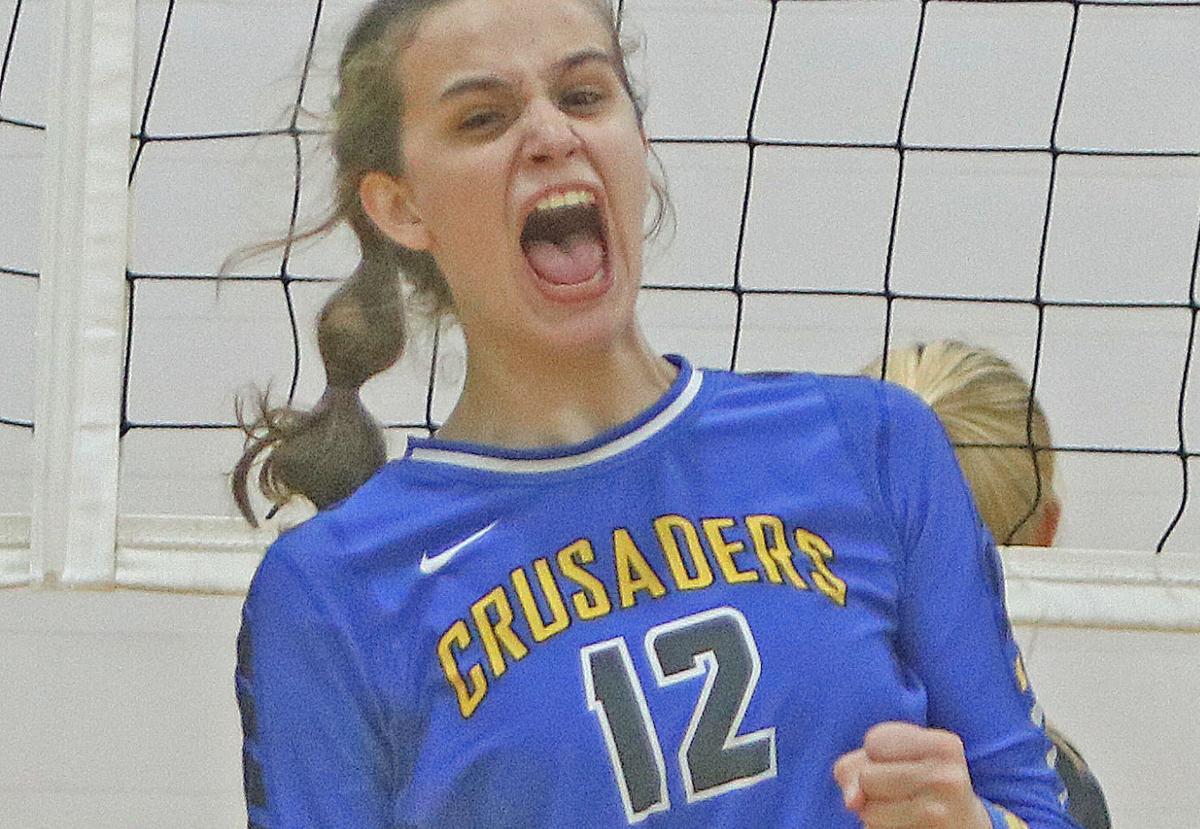 WAUPUN — A few weeks ago the Central Wisconsin Christian girls volleyball team had to call in sick, forced to postpone a highly-anticipated match with Hustisford on Sept. 14 because too many girls were out with one illness or another.
They rescheduled for Thursday night — and for the Crusaders, the wait was worth it.
Boy, was it ever worth it.
Junior blocker Ada Smies dominated at the net, junior setter Kaitlyn Vander Werff did a little bit of everything and CWC had all the right answers at exactly the right times, winning 25-20, 28-26, 22-25, 25-21 to claim the Trailways East Conference championship over the Falcons in a contest between two of the top teams in the state.
"It was our best match of the year," CWC coach Dan Ten Napel said. "We had the effort and the connectedness to play big in a big moment. It was really fun."
It also was a rare conference championship match in that it was the last one of the year for the two teams and both entered with undefeated 6-0 records in Trailways East play.
There was no mistaking what was at stake. The trophy sat on a table courtside.
And seeing that trophy played a big part in helping the Crusaders (16-4 overall) bounce back from that third-set loss, one in in which they trailed the whole way after the set was tied at 4-all.
"The third set was a rough one," said Smies, who had 20 kills and seven blocks to pace CWC in both departments, "and just looking over at it and thinking, 'Oh yeah, that's what we're working for — let's go get it' helped a lot."
The Crusaders, who like the Falcons (18-6 overall) received honorable mention in this week's Wisconsin Volleyball Coaches Association Division 4 state poll, used a 5-1 run — one of the bigger runs in the match — to turn a 9-7 lead in the fourth set into a 14-8 advantage.
It was a run capped off by an ace from Vander Werff — she had two of them on the night — and a kill from senior Shelby Buwalda, who had 10 in the contest.
The key in that fourth set, Ten Napel said, was to do a better job not getting beat by Hustisford's star hitter Kelsey Ewert, a senior who led the Falcons with 19 kills.
"When she was in the front row we talked about how we needed to trade blows with them, and we did that really well tonight," Ten Napel said. "When she goes back row, that's when we can really push ahead. And we did that at times tonight — we battled through their best rotations, and then we were able to score."
Hustisford battled back to get within 21-19 late, but CWC's final surge, which included Smies' last kill of the night, put the match away.
"She was spectacular tonight. We never did stop her," Hustisford coach Alan Capps said of Smies. "We've faced big middles (before), but she was very precise on where she wanted to go. We tried to adjust to it and couldn't."
All four sets were closely contested, but none quite like the first two.
There were eight ties in the opening set and it wasn't until the very end that CWC was able to create some separation and take the early advantage in the match.
Then in the second set it looked like the Crusaders were going to run away and hide, racing out to a 10-3 lead that was highlighted by three aces from Buwalda.
But the Falcons didn't fold, little by little clawing their way back until they were finally able to pull even at 20-all on a kill by Autumn Kuehl.
That set the state for a thrilling finish that saw CWC have a set-point opportunity when it led 24-23 only to the pendulum swing in the Falcons' favor and Husty have a set-point chance at 25-24.
It would be tied at 25 and then again at 26 before CWC prevailed, ultimately going up two-sets-to-none on a spike kill by Smies.
"I was proud that they fought back. We just dug ourselves such a hole, but no matter how down we were, we gave ourselves a chance," Capps said of his team's effort in that set.
In the end, though, the Falcons simply shot themselves in the foot too many times — not just in the second set but overall on the night, finishing with 23 hitting errors.
"We normally don't make many errors — our kill percentages are really high," Capps said. "That was uncharacteristic, and I think that's where we lost the match tonight was our hitting errors. It's hard to win when you give the other team 23 points."
CWC also had its share of hitting errors, ending with 20.
But between Smies, Buwalda and the 14 kills they got from junior Elise Ritzema, the Crusaders were able to ultimately cancel out their mistakes at the net.
The star of the night, though, might very well have been Vander Werff, who packed the stat sheet with 41 assists and 22 digs.
It was the perfect combination of offense and defense.
"She was really big defensively," Ten Napel said. "She dug a ton of balls in the back row that weren't her balls to dig — she just got to a lot of stuff tonight."
The explanation was simple.
"Yeah," Vander Werff said, "I would definitely say I was giving it all even more tonight than the usual game. We went into this game knowing what was at stake."
It wasn't just her execution, though — it was also how she went about her business on Thursday night that made a big difference.
"She was a game-changer because she just kept them under control," Capps said. "How many times were they about ready to break? We were coming like a freight train and she got them under control and they brought it right back at us.
"I thought that she may have been their player of the game — between her defense, settling them down and delivering the ball, she was spectacular."
The Crusaders as a whole were pretty darn good, too — which for a team that came into the season with high expectations shouldn't be all that surprising except for the fact they had to kind of reset things midstream due to so many players missing time because they were sick.
"We couldn't practice as much, obviously. But we played a couple matches and still played great," Vander Werff said of the time in mid-September while the team was trying to get back to full strength. "And then the next week we had a week full of practices where we could just dial it in and get (everybody) set back.
"We really figured it out and exploded from there."
Yes, the Crusaders did, winning four straight Trailways East matches from Sept. 28 to this past Tuesday in order to set up Thursday's showdown.
The fifth victory in nine days was the sweetest.
"This could have gone five (sets) easy — but it didn't, though," Capps said. "I'm going to tip my cap to them."
Husty leaders: Kills — Kelsey Ewert 19, Morgan Kehl 11. Assists — Jada Pieper 21, Chellie Hildebrandt 20. Aces — Kelsey Ewert 2, Autumn Kuehl 2, Ari Hildebrandt 2. Blocks — Kelsey Ewert 5, Autumn Kuehl 2. Digs — Kelsey Ewert 36, Ari Hildebrandt 30.
CWC leaders: Kills — Ada Smies 20, Elise Ritzema 14, Shelby Buwalda 10. Assists — Kaitlyn Vander Werff 41. Aces — Shelby Buwalda 5, Kaitlyn Vander Werff 2. Blocks — Ada Smies 7. Digs — Shelby Buwalda 24, Elise Ritzema 23, Kaitlyn Vander Werff 22.
Photos from Trailways East clash between Central Wis. Christian and Hustisford
Shelby Buwalda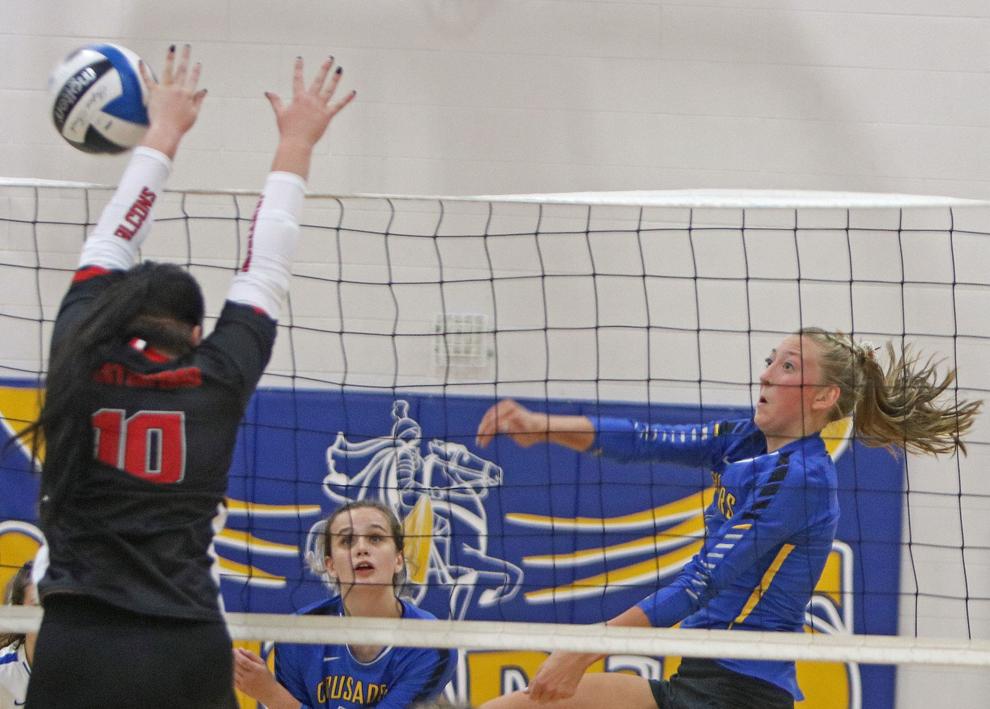 Central Wisconsin Christian Volleyball Team Celebrates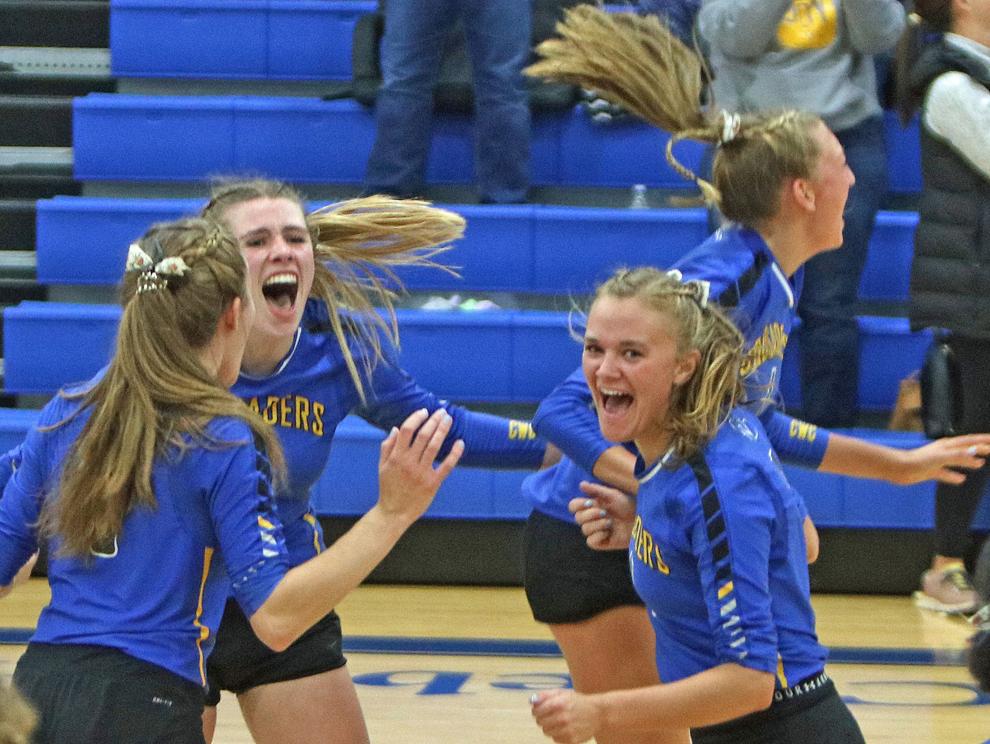 Central Wisconsin Christian Student Section Celebrates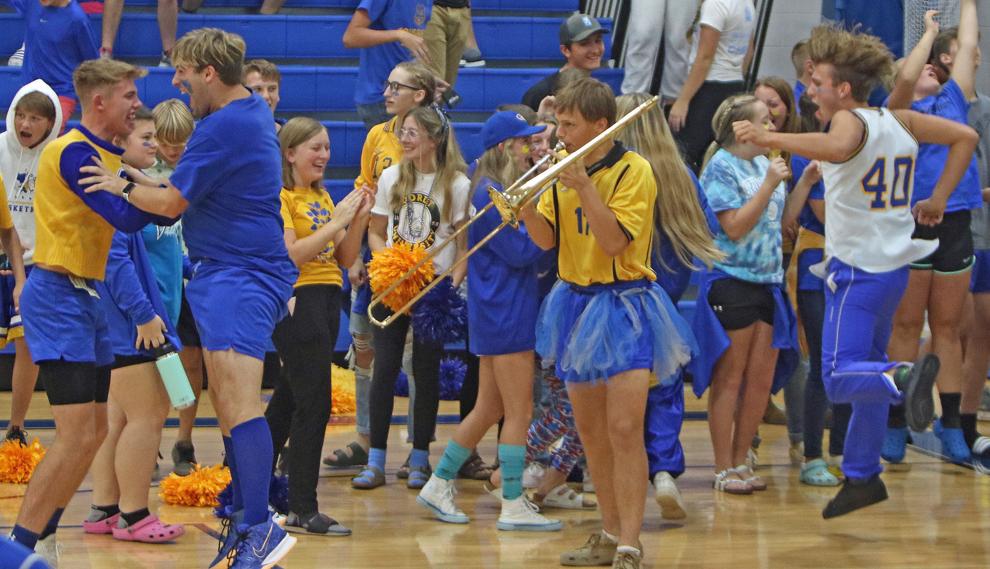 Kaitlyn Vander Werff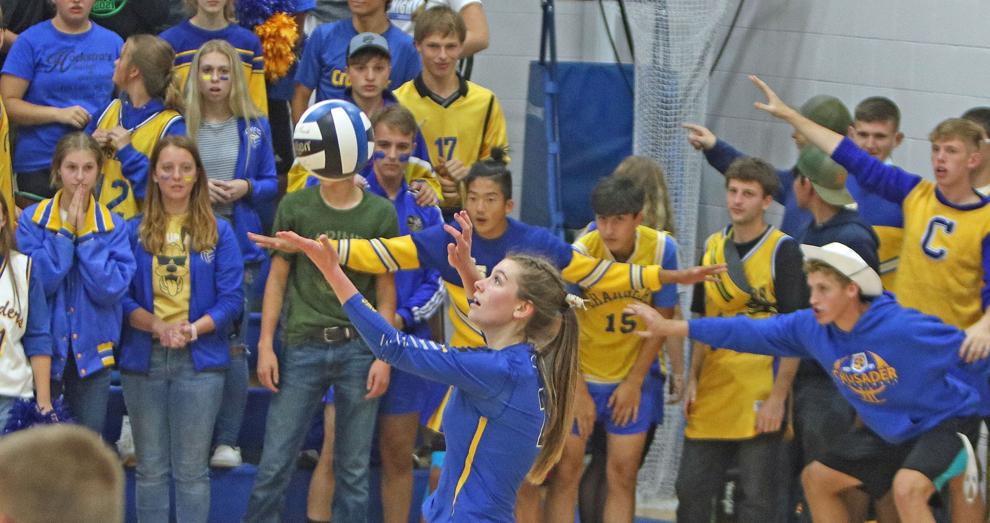 Kaitlyn Vander Werff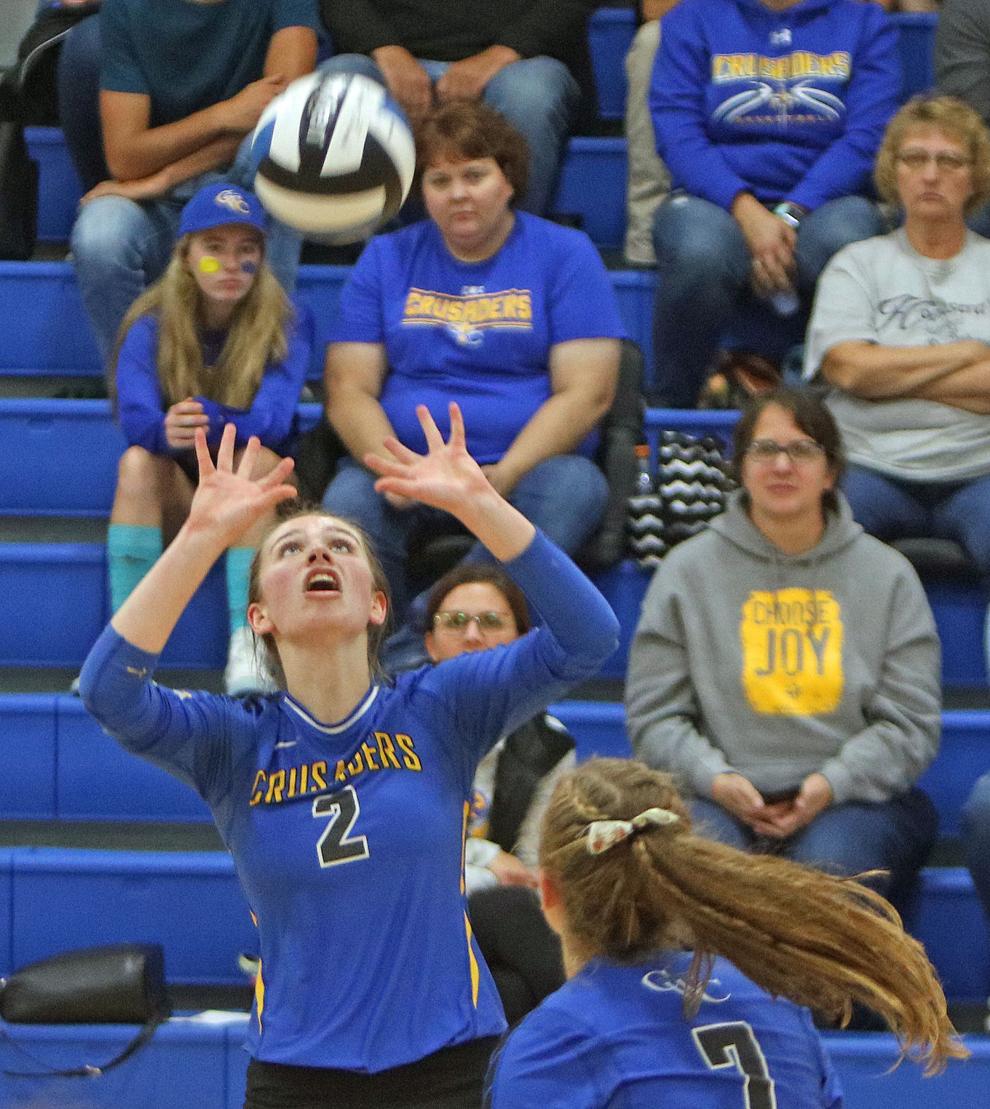 Megan Greenfield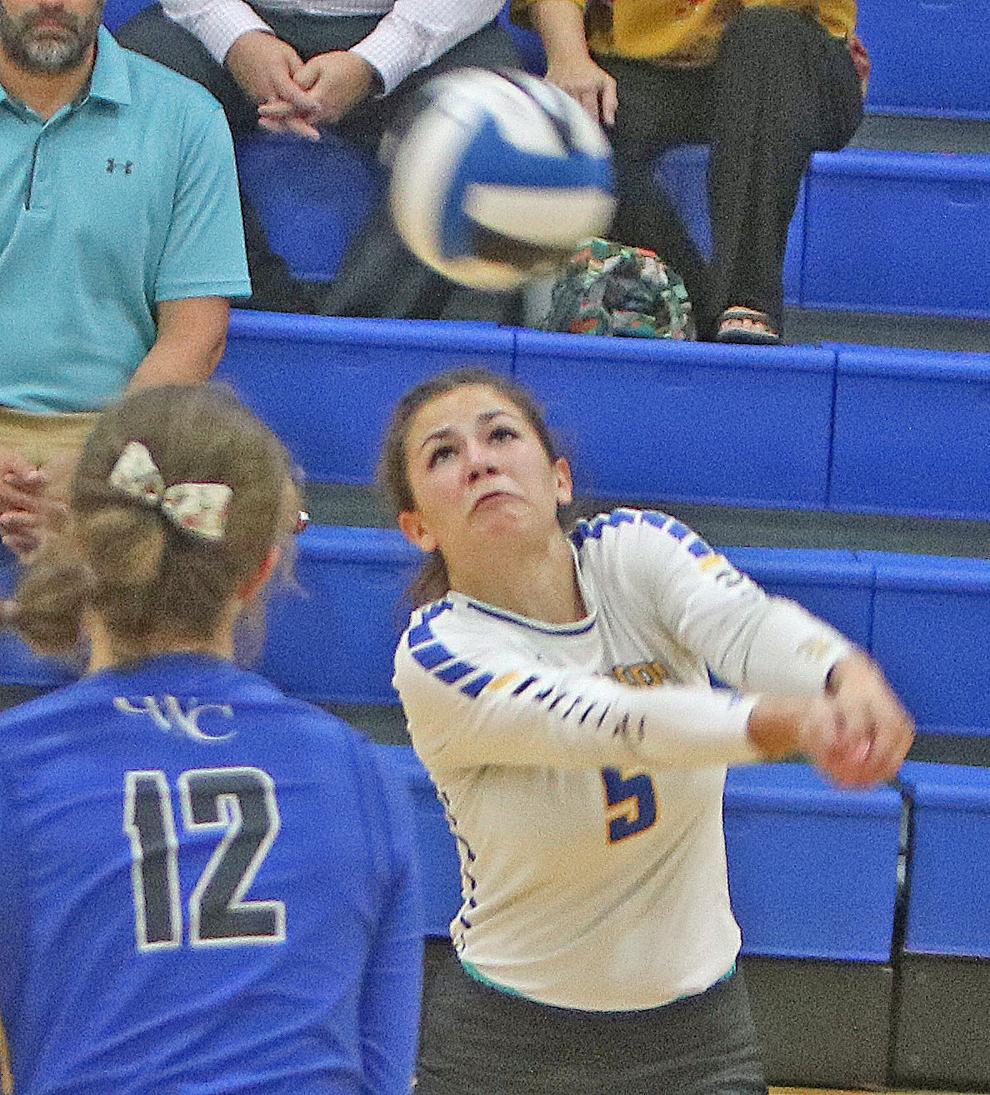 Elise Ritzema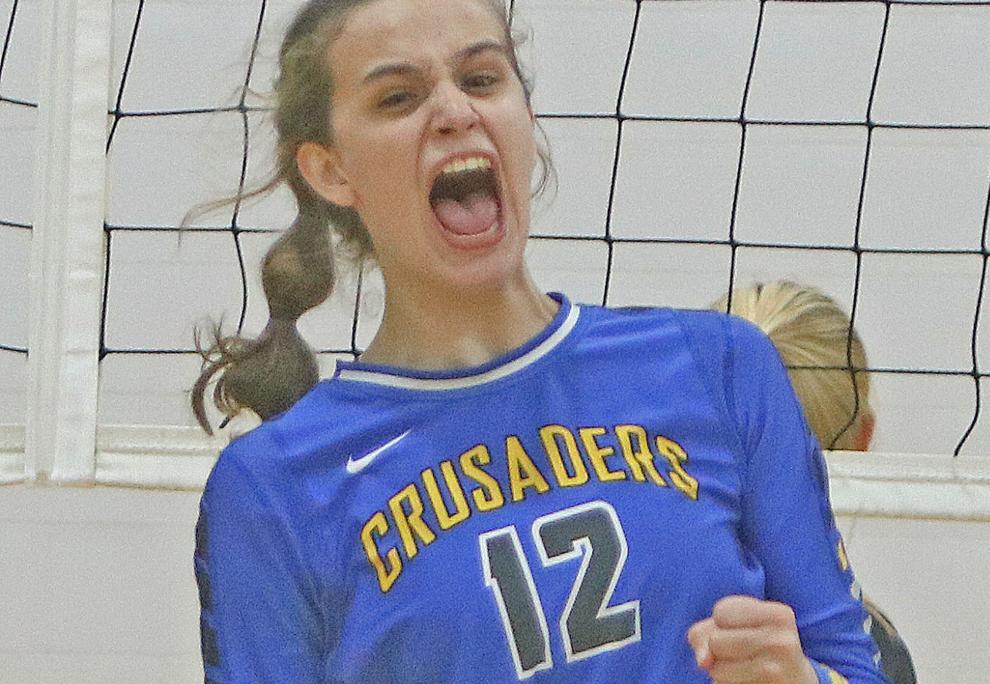 Jada Pieper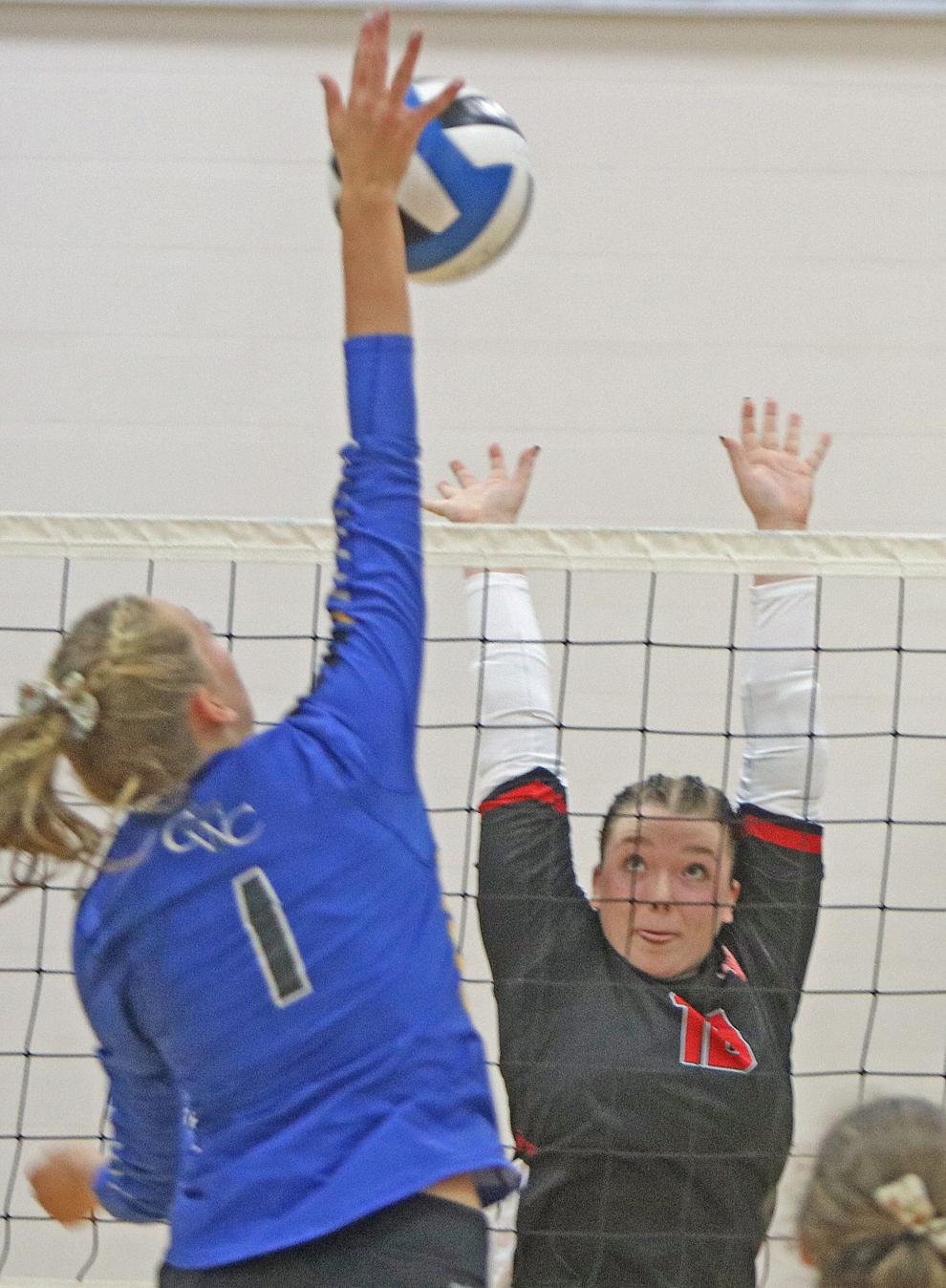 Kelsey Ewert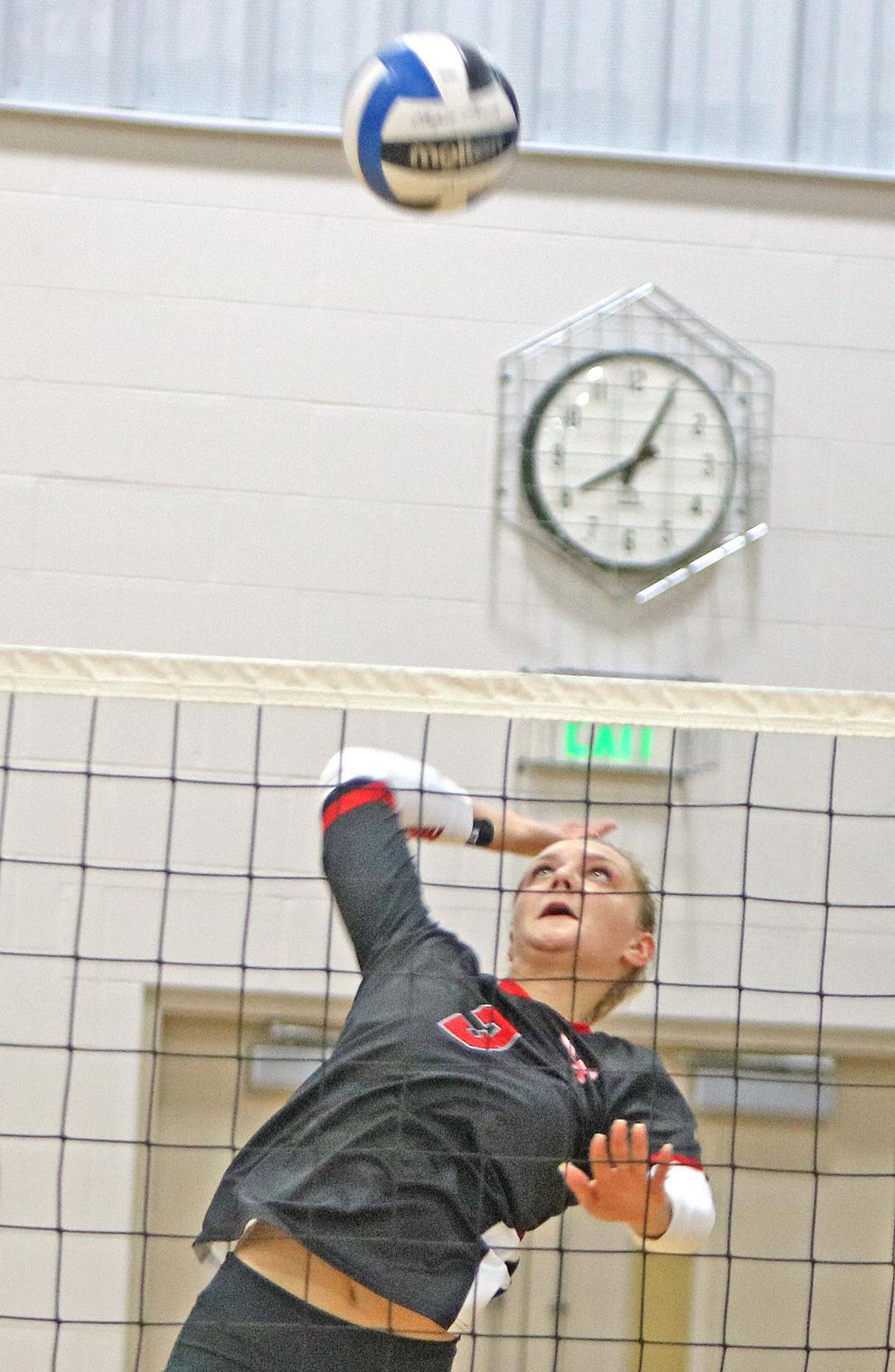 Trailways East Conference Championship Trophy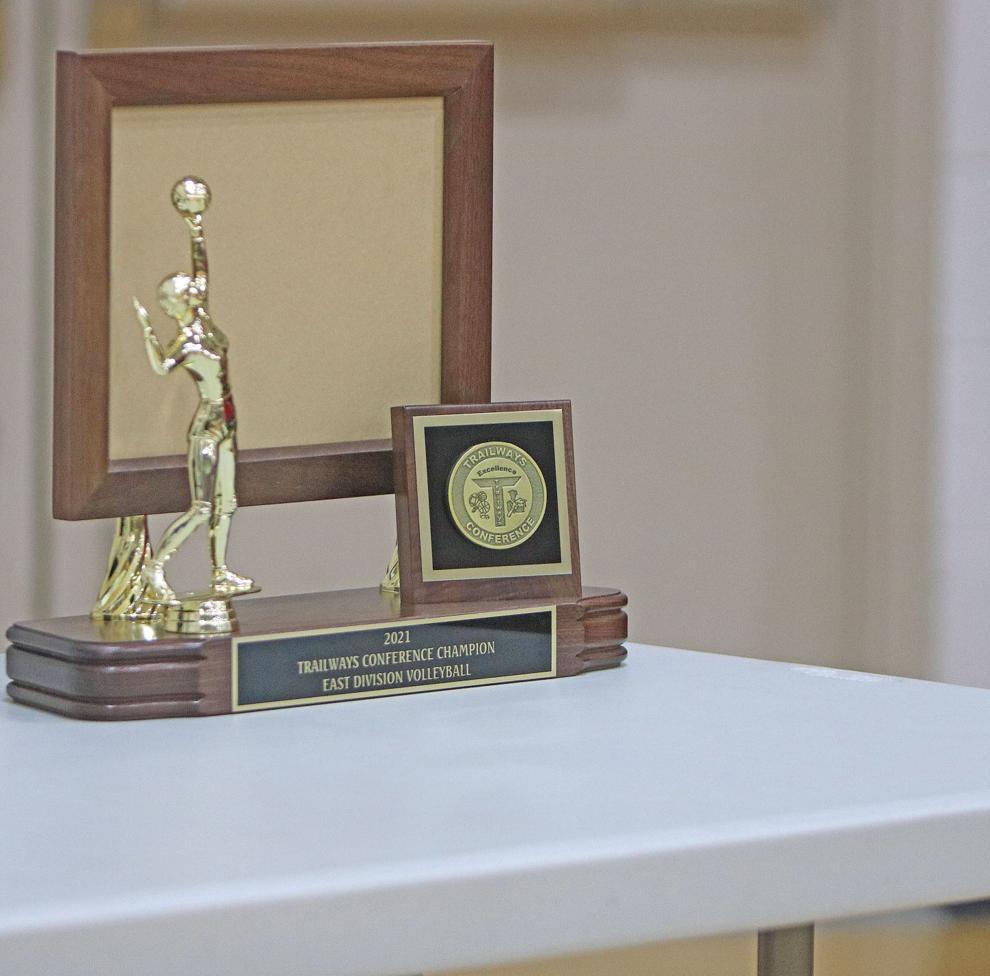 Chellie Hildebrandt
Emma Hoffman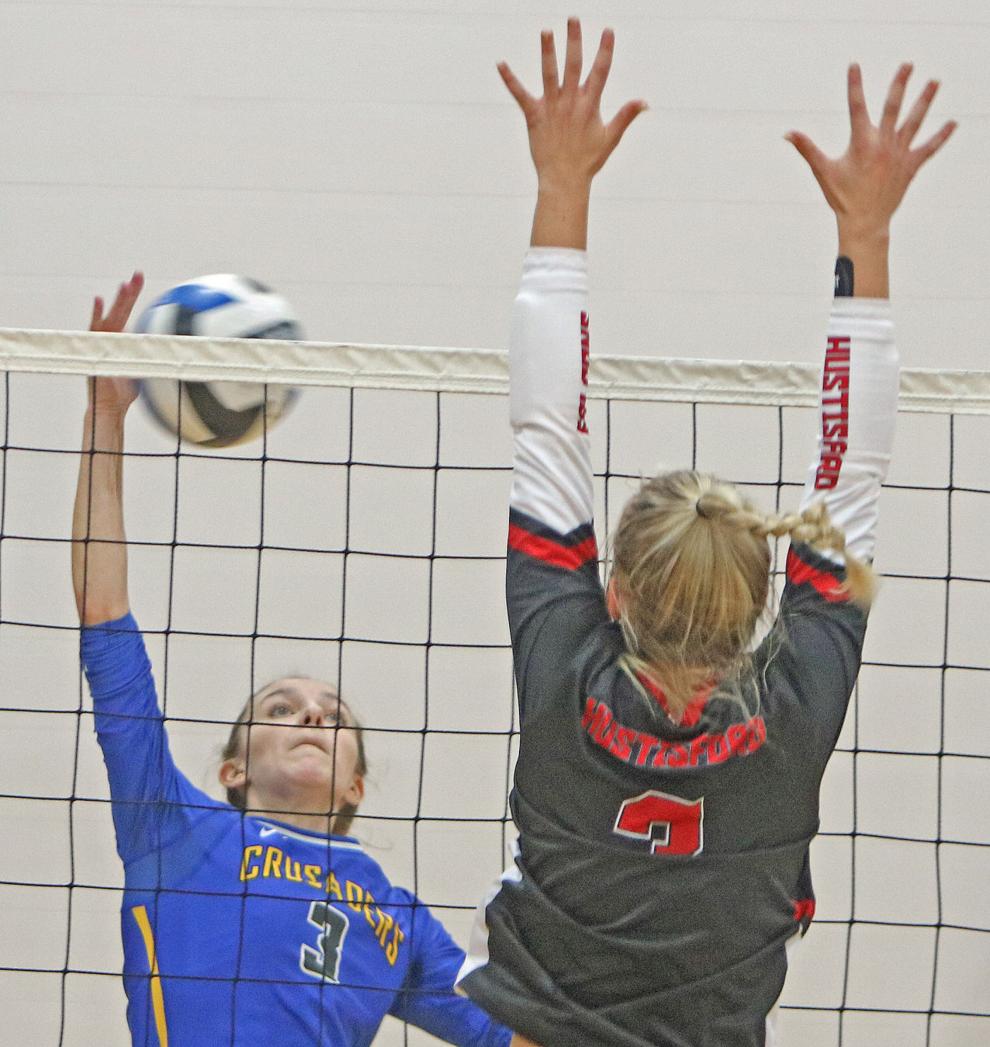 Ada Smies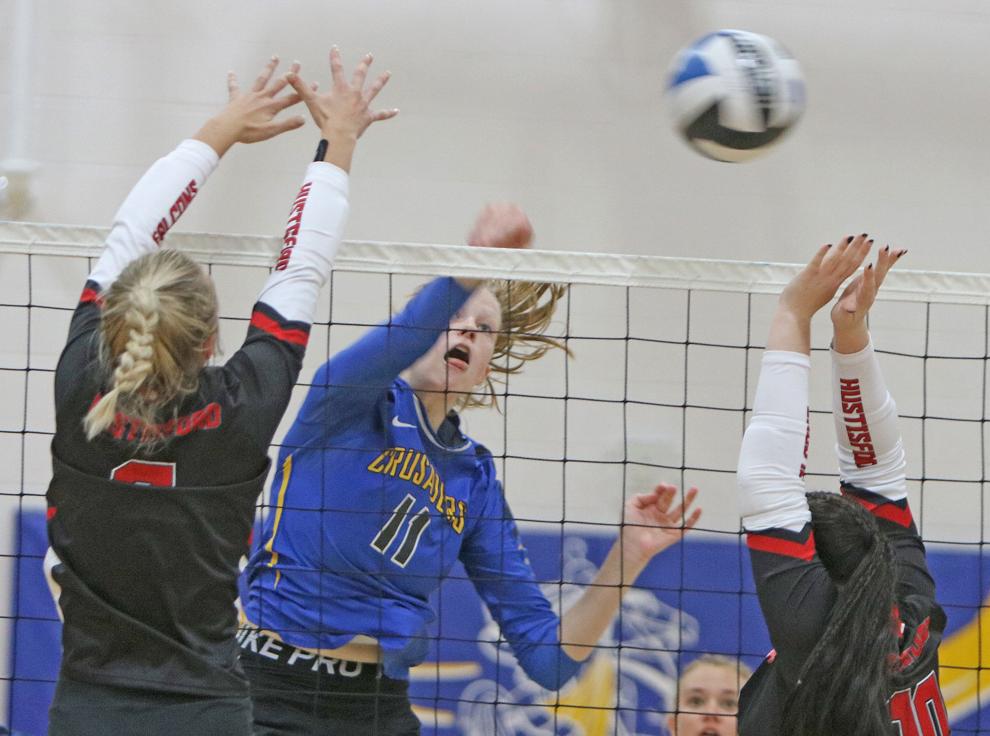 Follow Dan on Twitter @Danny_Larson_8 or contact him at 920-356-6753.