FALL RIVER — It doesn't happen too often where two opposing teams see each other right before meeting again to open the postseason. However, the Cambria-Friesland and Fall River prep girls volleyball teams bucked that trend Saturday afternoon.
The squads both closed out the regular season with a postseason turn-up as the Pirates swept the Hilltoppers, 25-21, 25-20, 25-21, in a Trailways West Conference game at Fall River High School.
"They can say they won (at their final home game)," Fall River coach Laura Trautmann said.
Now the home court advantage will head the other way on Tuesday as the fifth seeded Pirates will travel to Cambria-Friesland to play fourth-seeded Hilltoppers, in a WIAA Division 4 regional quarterfinal game. The winner will visit top-seeded Hustisford in Thursday's regional semifinal.
"Win or lose, we're still playing. I think (we got) confidence for my girls," Trautmann said. "I think we'll have confidence that will be there. We've been lacking a little bit. I think that will help and we've just got to keep playing hard. I think our serving, we gave them fits with our serving. Sometimes when you start making receiving errors, it does throw you off."
That confidence began late in the first set for the Pirates. After Fall River tied it up at 13, the Hilltoppers went on an 8-2 run, which ended on a very long rally that went Cambria-Friesland's way.
Trautmann said staying composed has been something she's preached to the Pirates over the course of the last week. That came through in the opening set as Fall River erased a 21-15 deficit with an 10-0 run to finish things off.
"That, to me, was the defining game," she said. "We were behind and I could just see my girls were still composed. They didn't freak out. They just pass, set and put the ball in play. They served great."
It was demoralizing for the Hilltoppers to take a one-set deficit like that according to coach Roxanne Prochnow.
"I would say that big run in the first set took the wind out of our sails," Prochnow said. "We just couldn't get a good up to get the kill. We tried a different lineup again today versus what I had the other night. We tried a different rotation today than we did the other night. We just struggled to get into the offense."
Prochnow said Fall River's libero, Natalie Anderson, was one that gave the Hilltoppers fits all game long. Anderson finished with a team-high 21 digs for the Pirates, while adding a couple of aces.
"Their libero did a really nice job keeping a lot of balls up that I thought could've been down," Prochnow said.
Trautmann felt the same way.
"I thought Natalie, my libero, did a great job passing," she said. "She's getting more confident and understanding the position more."
The second set was back-and-forth as well until the Pirates rattled off four points to make it 11-7. The Hilltoppers never went away and eventually tied it at 11. Both squads traded blows just as Cambria-Friesland took a 13-12 lead, but the Pirates fired back.
Fall River went on a 10-3 run to go up 22-16, and while the Toppers pulled within 24-20, they couldn't finish the comeback attempt.
"We did keep a lot of balls up," Prochnow said. "There were some extremely long rallies throughout the course of the match. That I was like, 'Oh, don't lose it.' That ball went back and forth several times. There were a lot of good ups on both sides and good swings from both sides."
The third set was similar to the second as both teams traded blows before tying at 10. The Pirates quickly created some space as they went on an 8-3 run, but the Toppers didn't fade, responding with a 4-0 spurt to pull within 18-17.
A tip kill by Belle Gregorio took the wind out of the Toppers' sails and sparked a 6-3 run, which ended with Gregorio guiding a set kill to the far right corner for a 24-19 lead.
Again Cambria-Friesland fought to stay alive, pulling within 24-21, but again it wasn't enough.
Gregorio finished with a team-high 16 kills to go along with 16 digs and a pair of aces. Fall River's Ariel Schlachter dished out 24 assists and Olivia Fietz led with 3 blocks.
"We've been working on don't freak out if you make a mistake, you move on," Trautmann said. "We've been working a lot on serve-receive, passing and digging too. That has paid off."
Cambria-Friesland's Lindsay Drews had herself quite the game, racking up 15 assists, 11 digs, and 3 kills and aces apiece. Alyssa Raley led the Toppers with 24 digs while Rylee Prochnow picked up 11 saves and two aces.
Roxanne Prochnow said she was pleased with Jenna Pulver's performance as the freshman led Cambria-Friesland with six kills and assisted block.
"I like Pulver on the outside, but I also miss her in the middle," Prochnow said. "If I had two of her, that would be great, but we don't."
Roxanne Prochnow will now prepare her team for Tuesday, in hopes of a different outcome.
"I see some holes in their offense that we've got to work on Monday night in practice to take better advantage of that we didn't today," she said. "We'll see what we can put together on Monday coming into Tuesday."
Alexis Johnson 2.jpg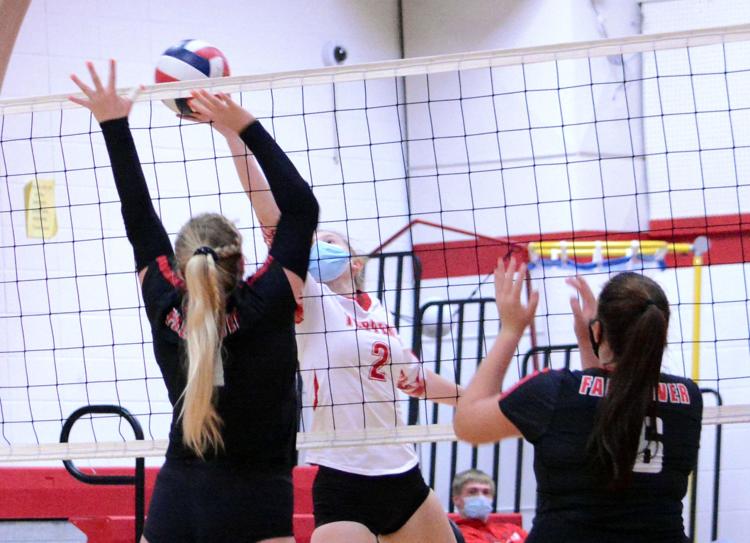 Alexis Johnson 3.jpg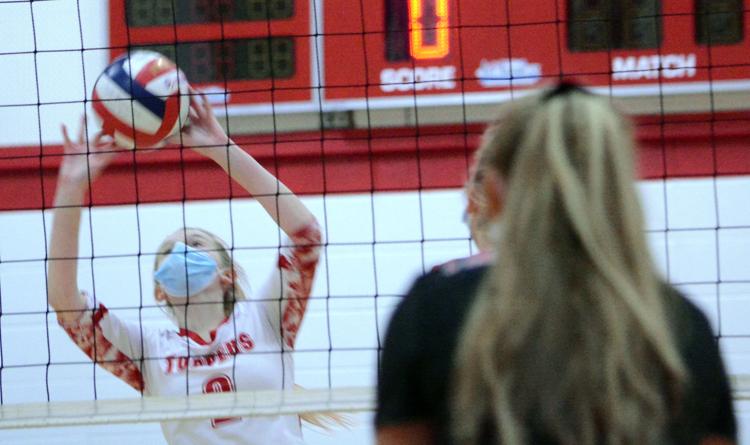 Alexis Johnson.jpg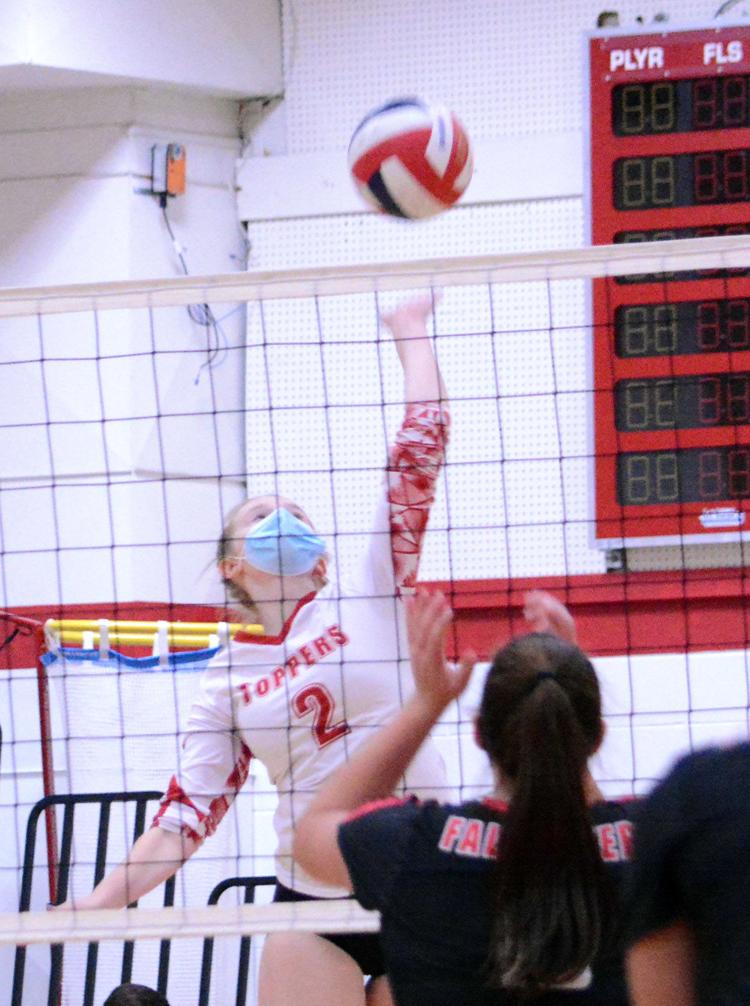 Anna Doolittle 2.jpg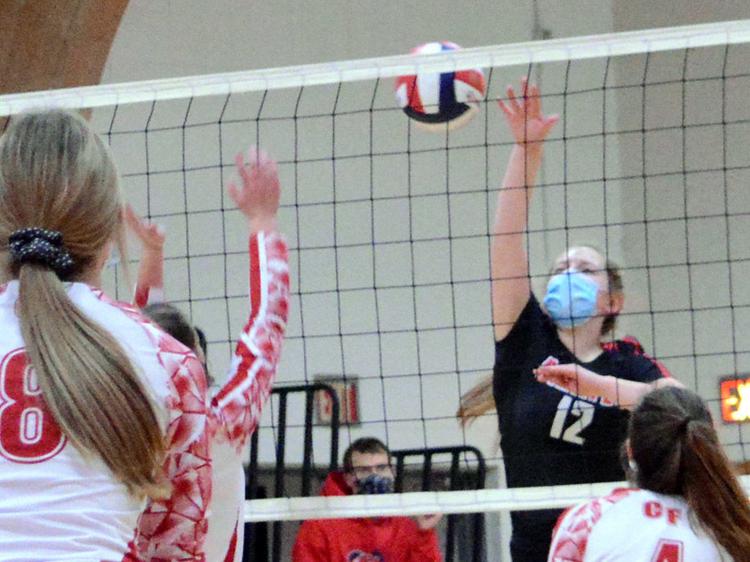 Anna Doolittle 3.jpg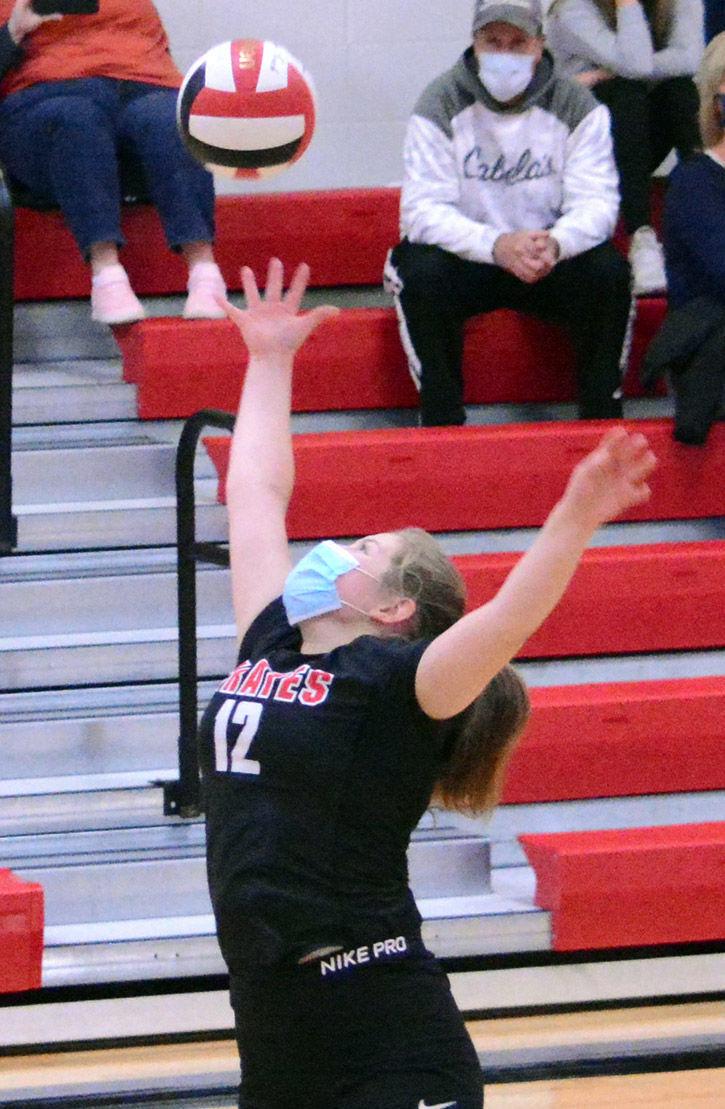 Anna Doolittle.jpg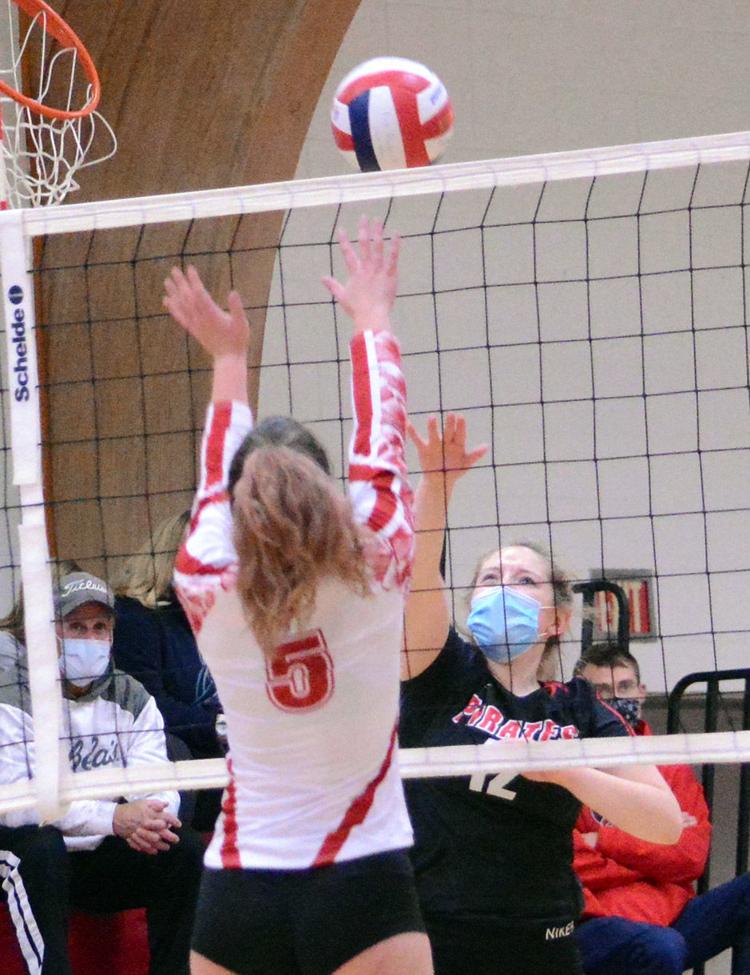 Ariel Schlachter 2.jpg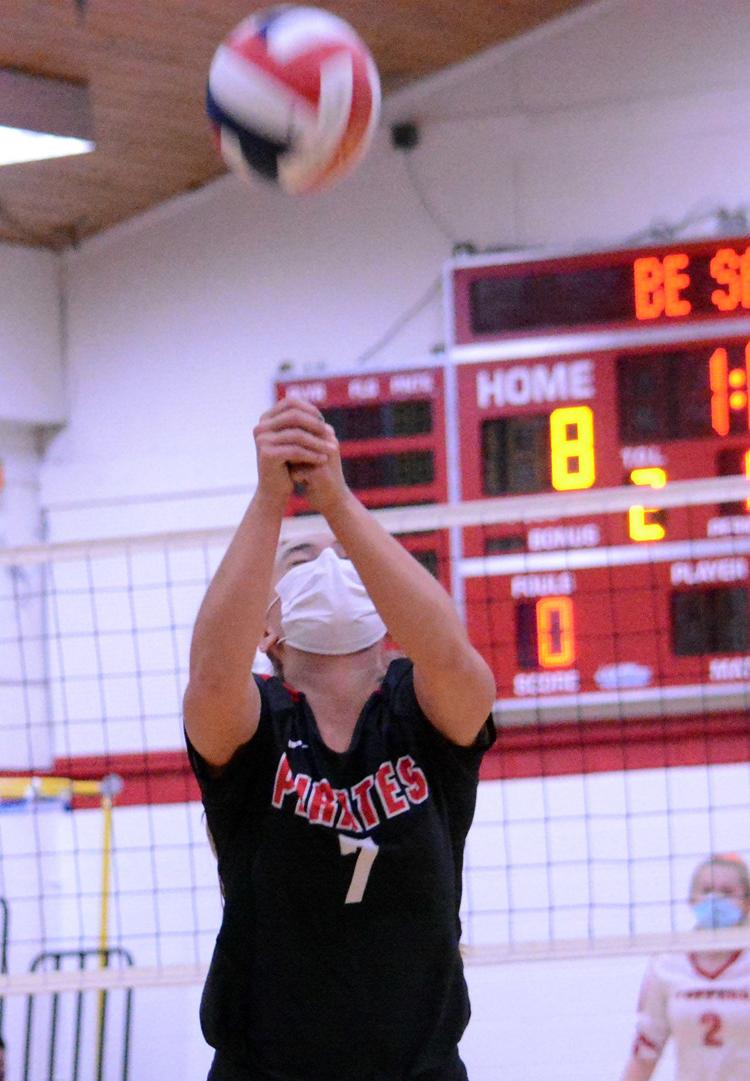 Ariel Schlachter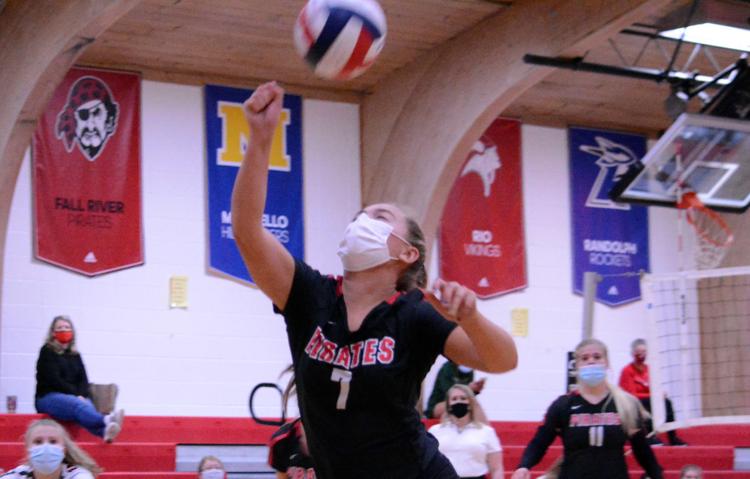 Ariel Schlachter.jpg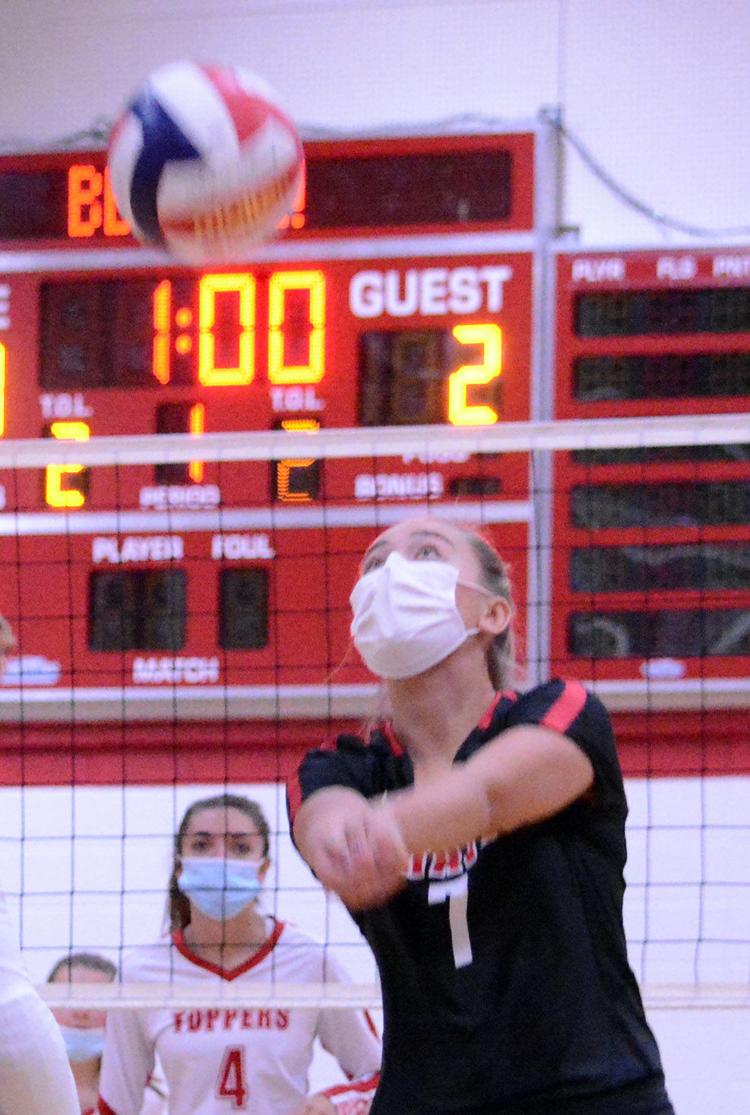 Ava Rozinski 2.jpg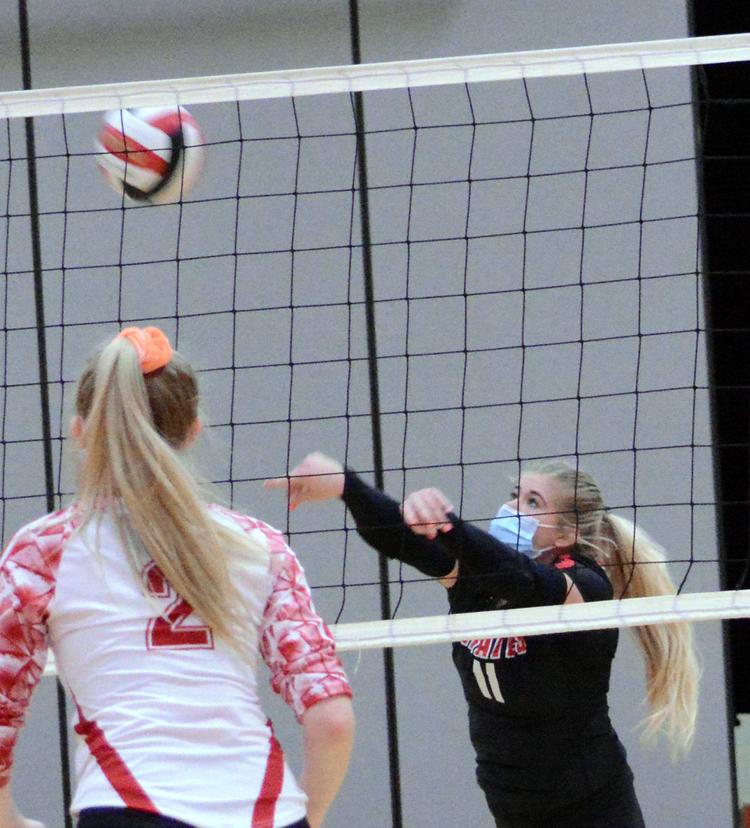 Ava Rozinski 3.jpg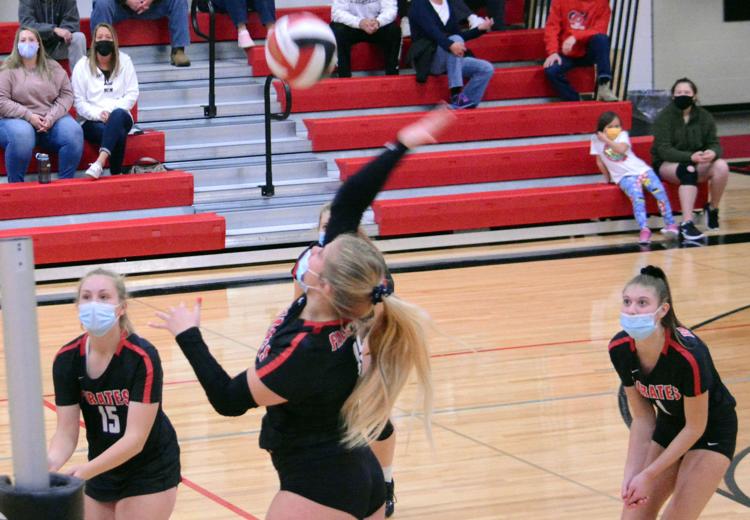 Ava Rozinski.jpg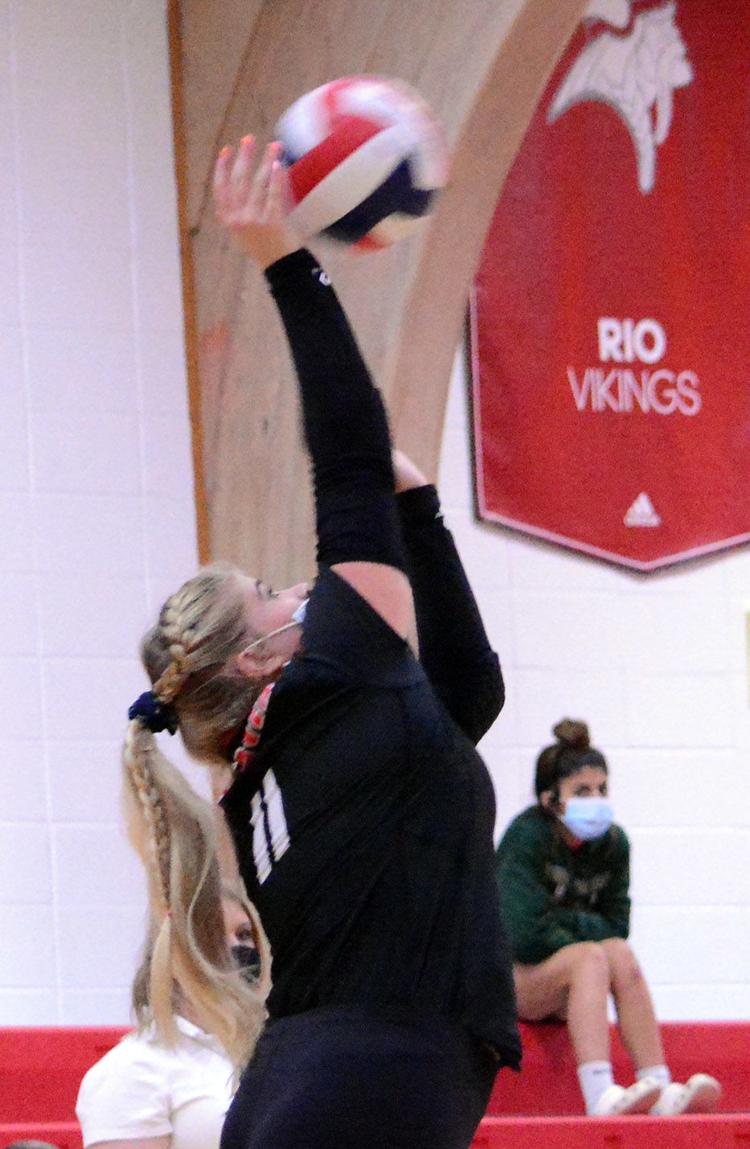 Belle Gregorio 2.jpg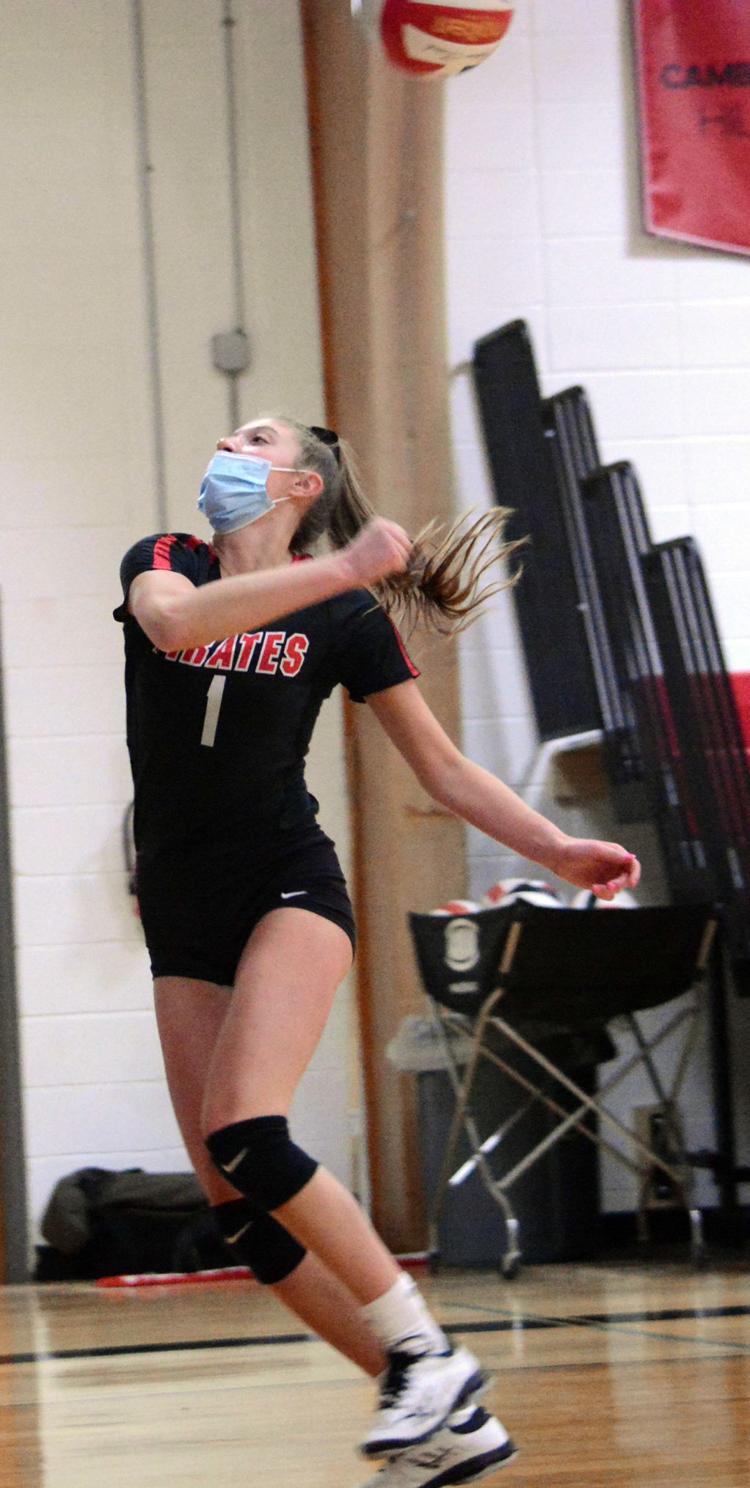 Belle Gregorio 3.jpg
Belle Gregorio 4.jpg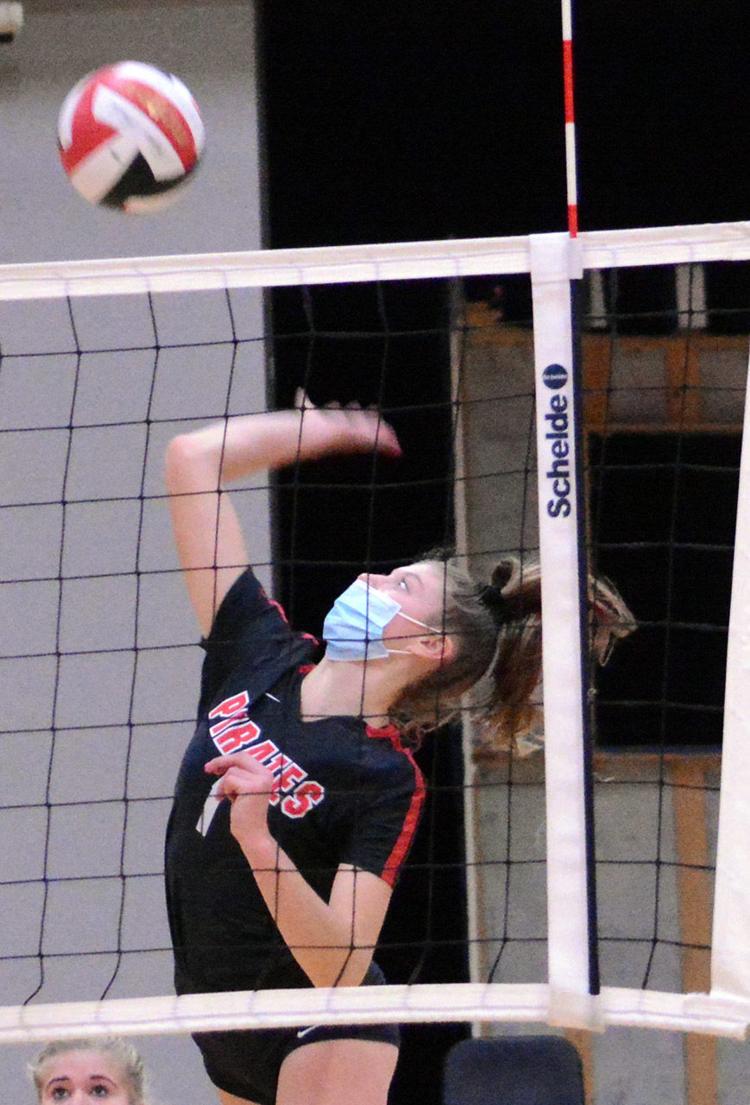 Belle Gregorio 5.jpg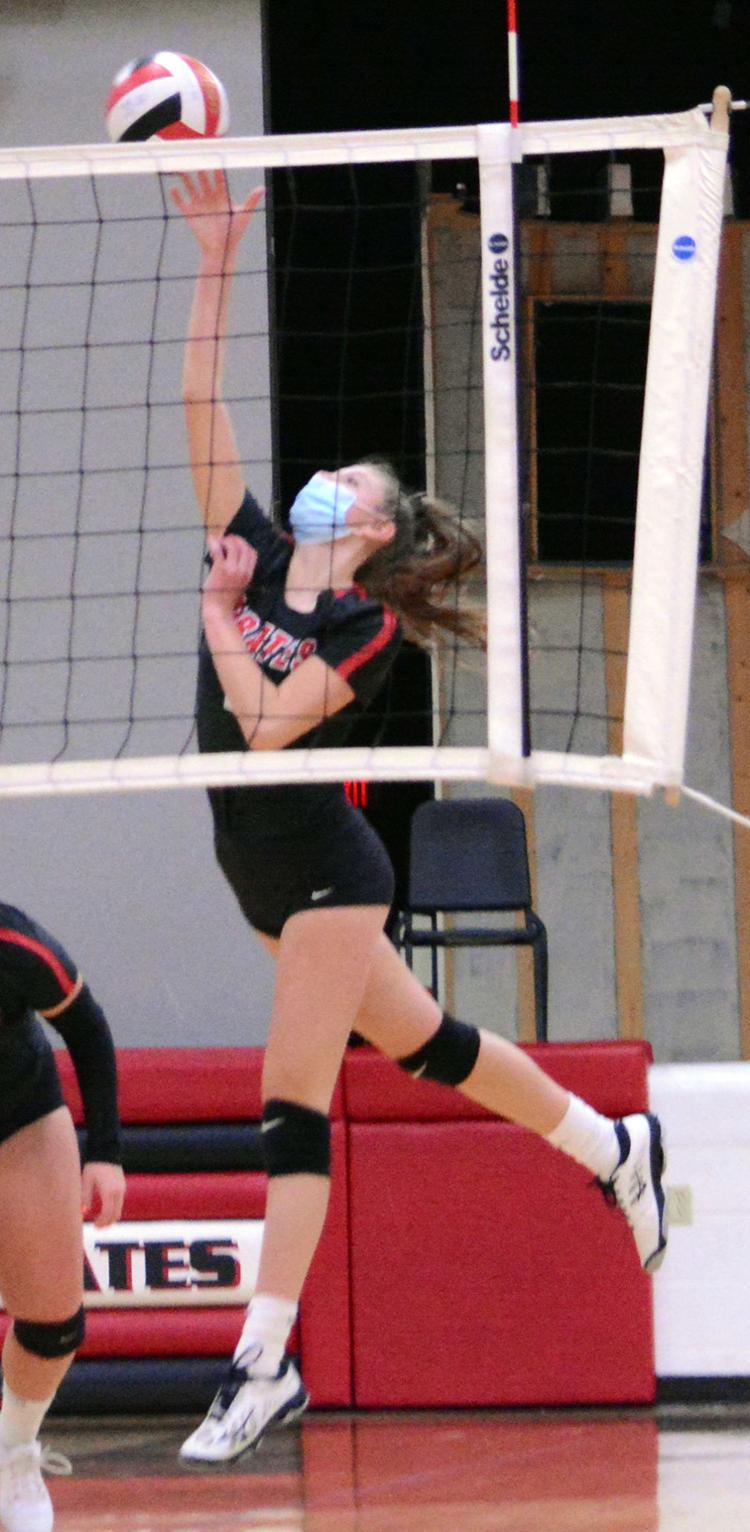 Belle Gregorio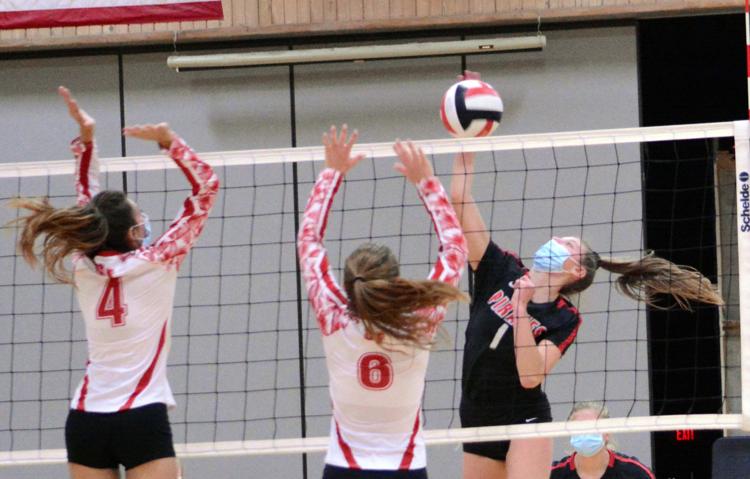 Belle Gregorio 7.jpg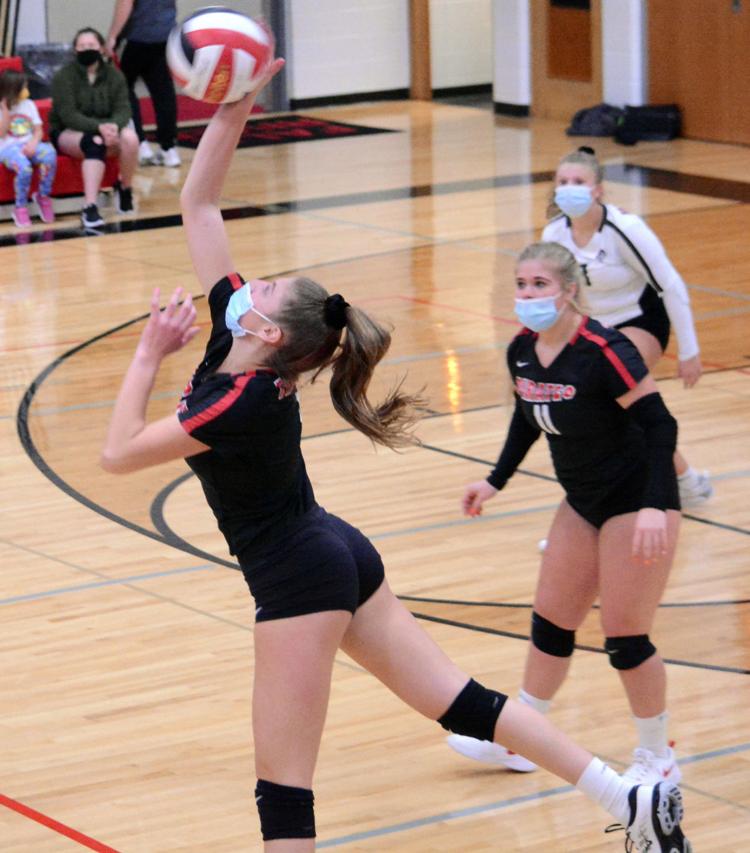 Belle Gregorio.jpg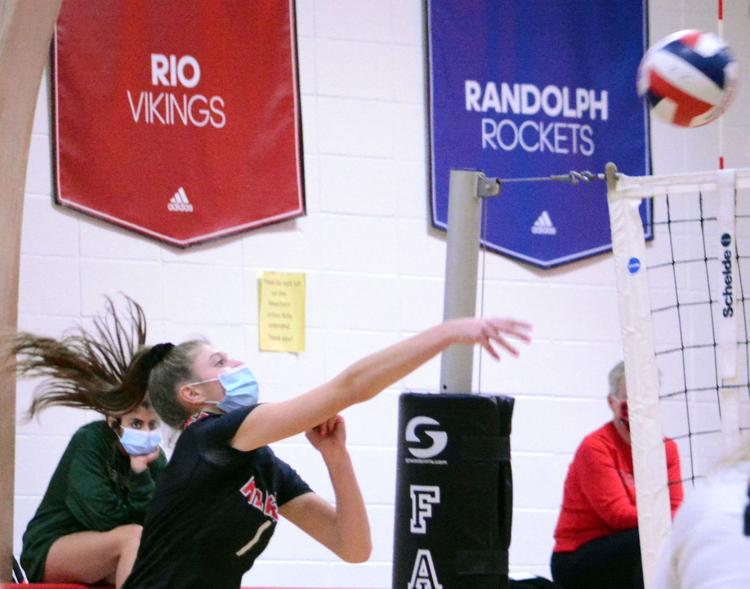 Bree Hutter 2.jpg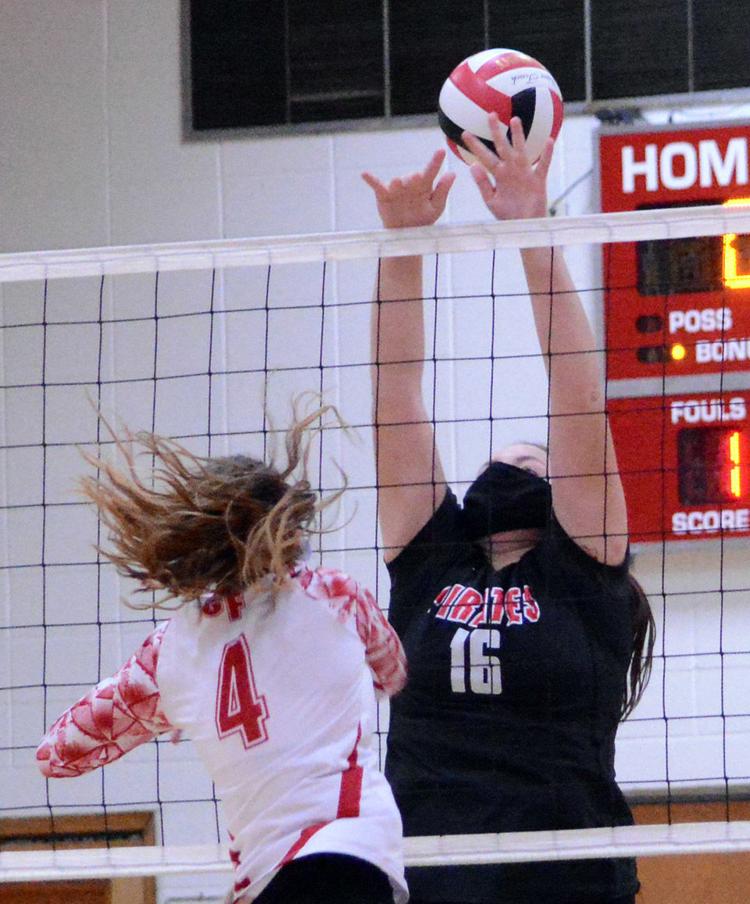 Bree Hutter 3.jpg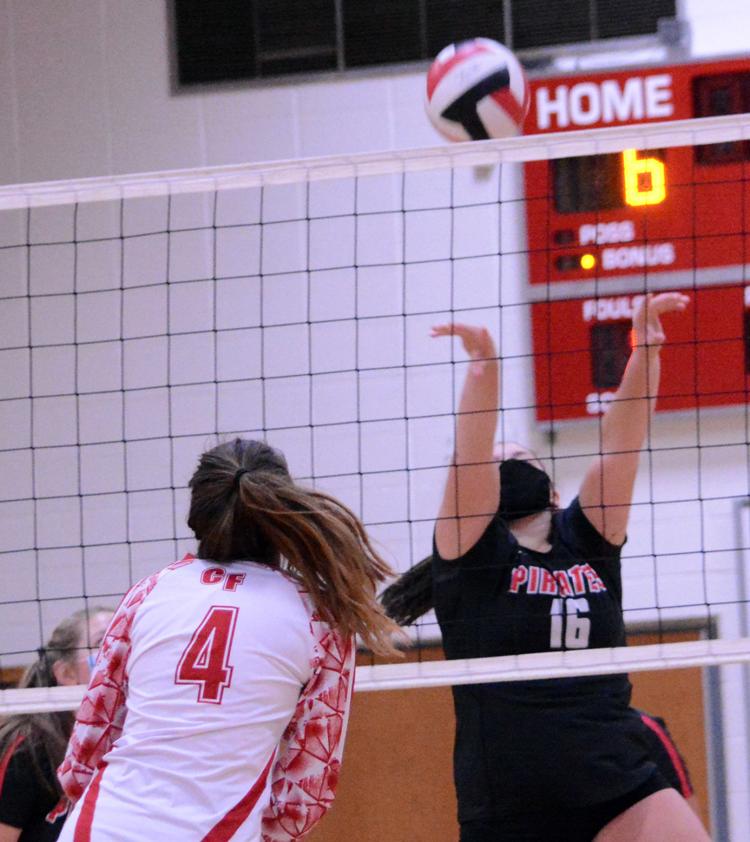 Bree Hutter 4.jpg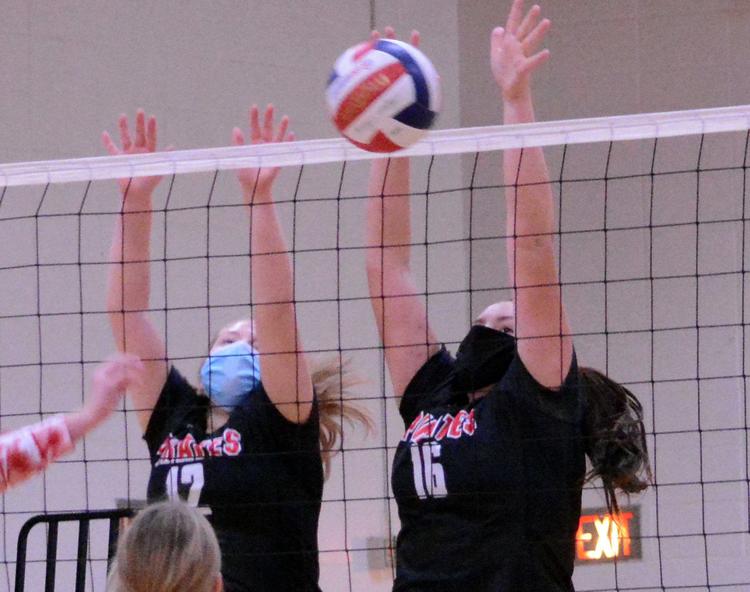 Bree Hutter.jpg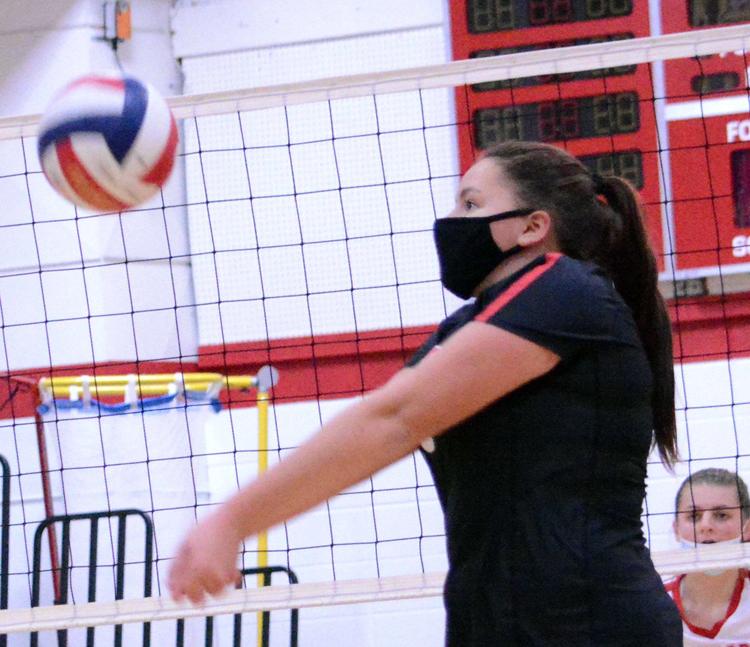 Cameron Bauer 2.jpg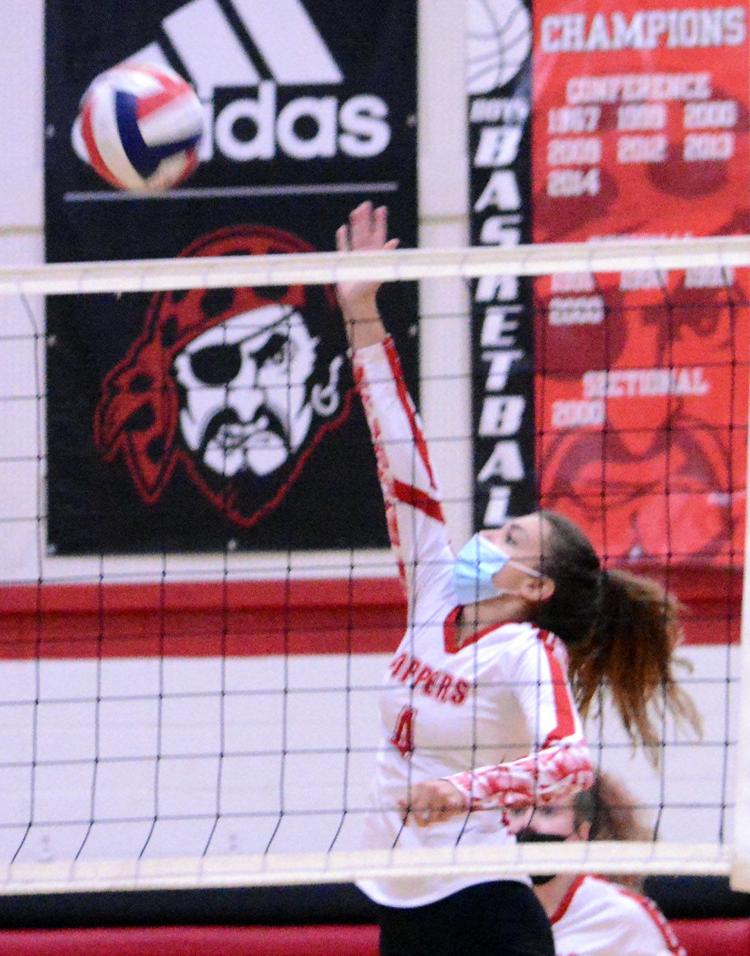 Cameron Bauer 3.jpg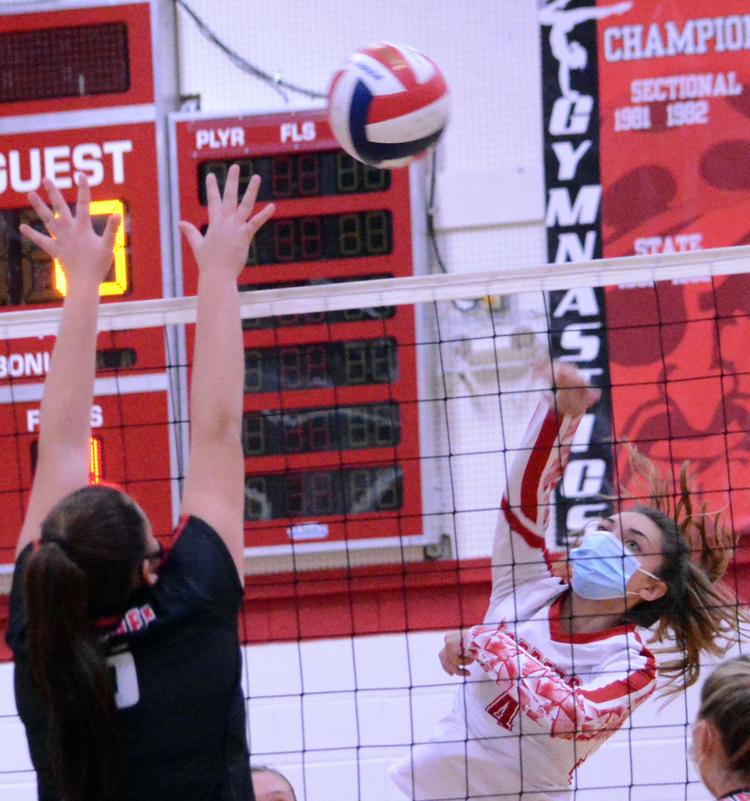 Cameron Bauer 4.jpg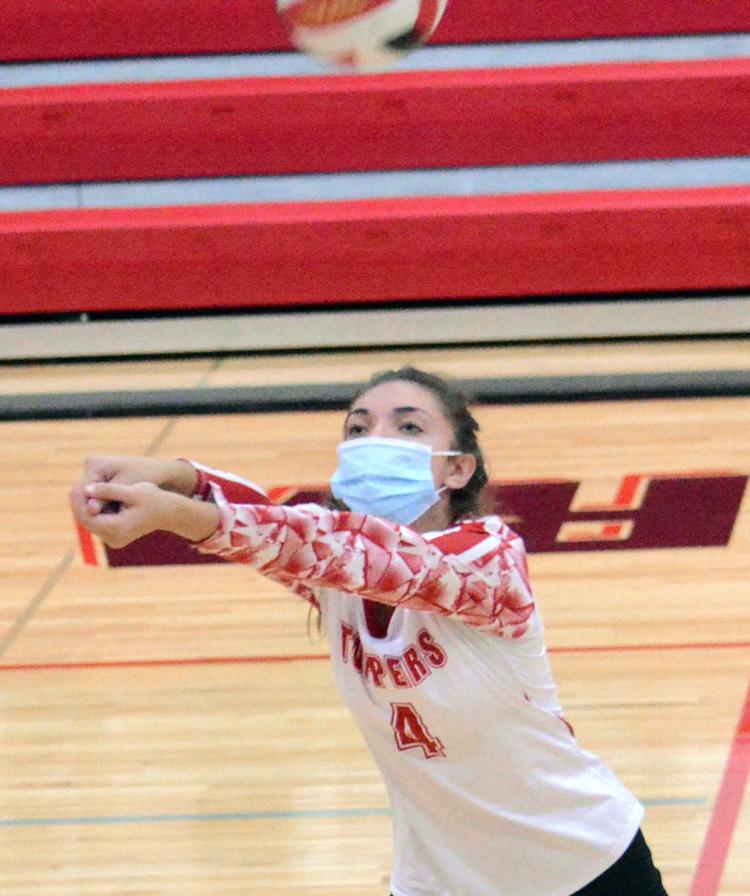 Cameron Bauer 5.jpg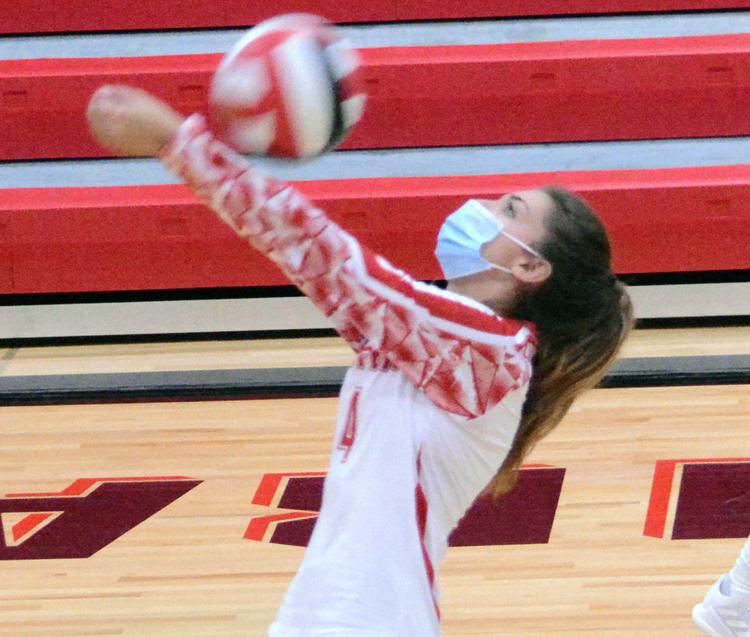 Cameron Bauer.jpg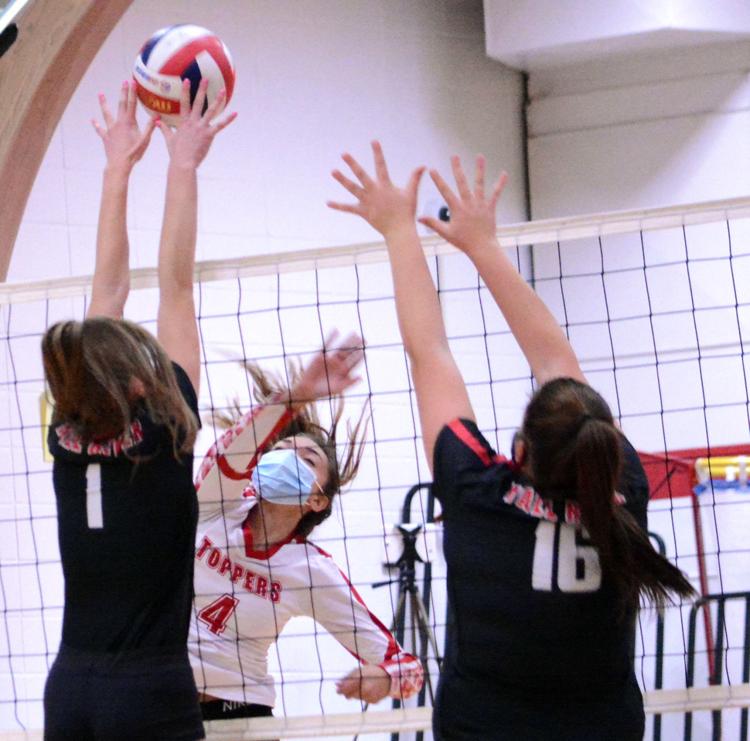 CF Dig.jpg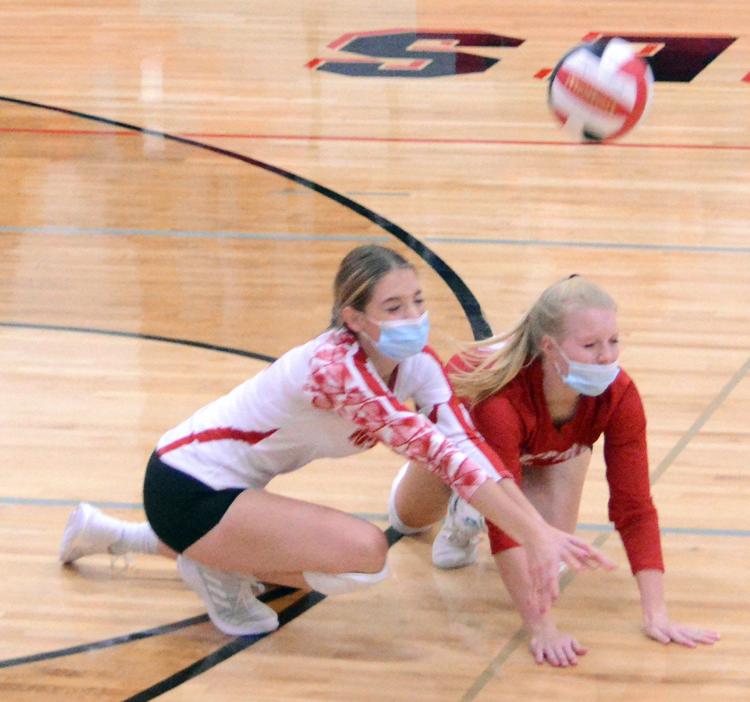 Fall River celebration.jpg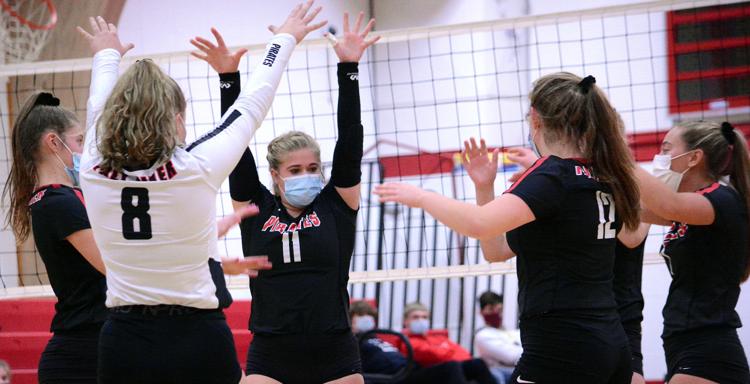 Jenna Pulver 2.jpg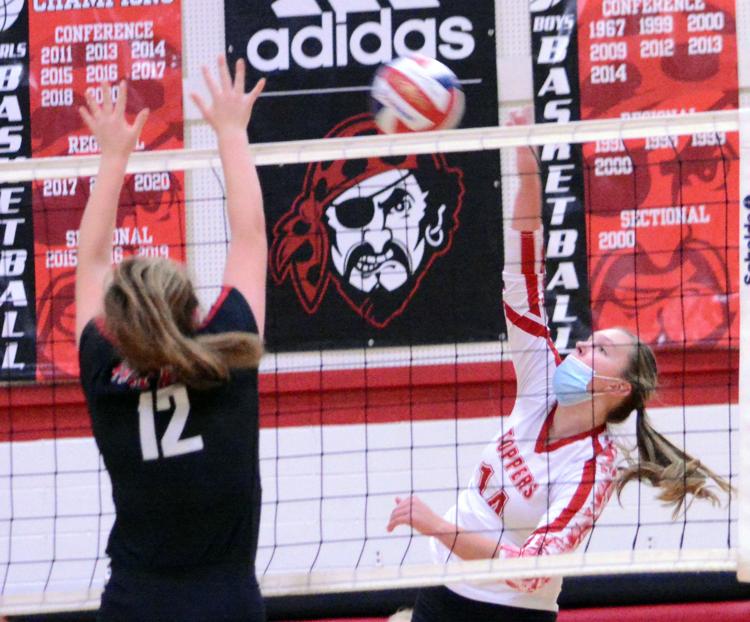 Jenna Pulver
Jenna Pulver 4.jpg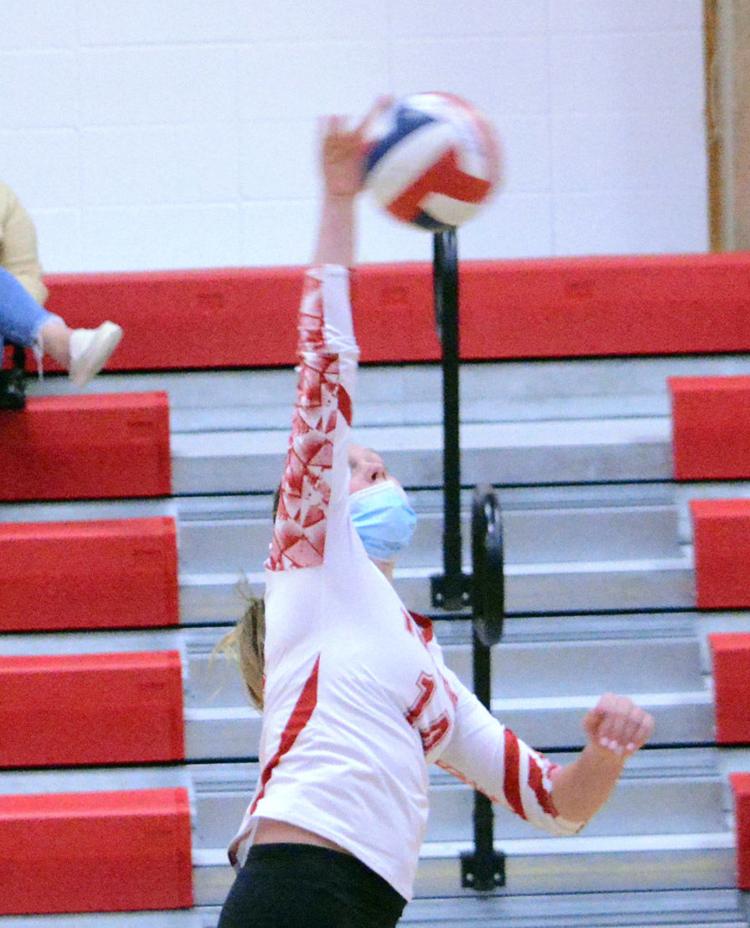 Jenna Pulver 5.jpg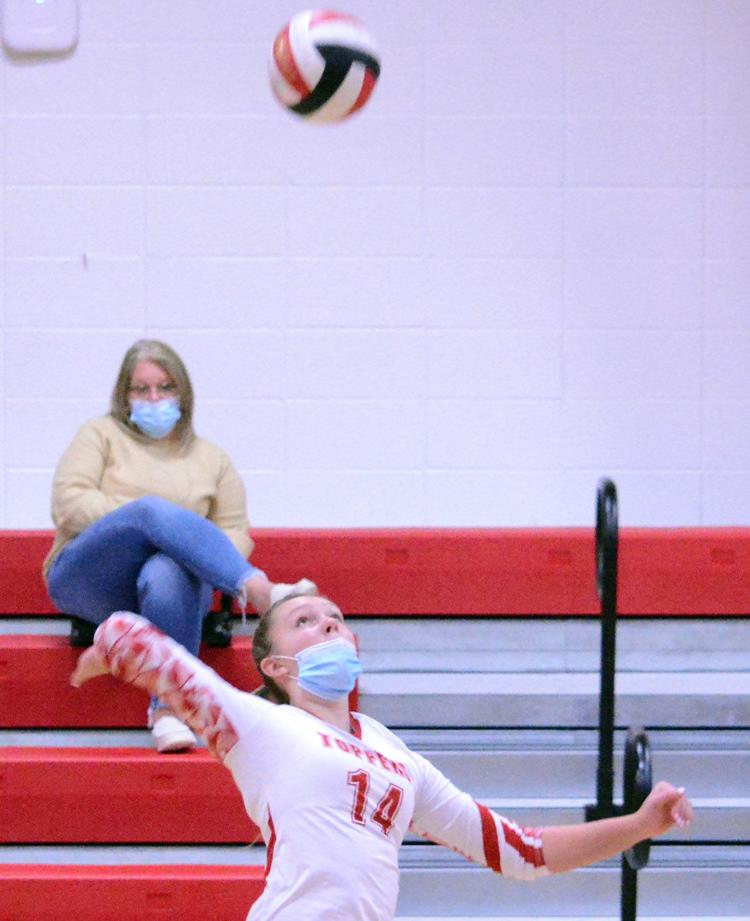 Jenna Pulver 6.jpg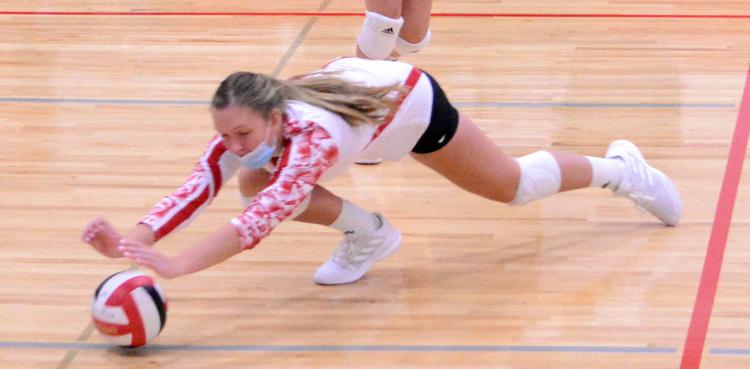 Jenna Pulver 7.jpg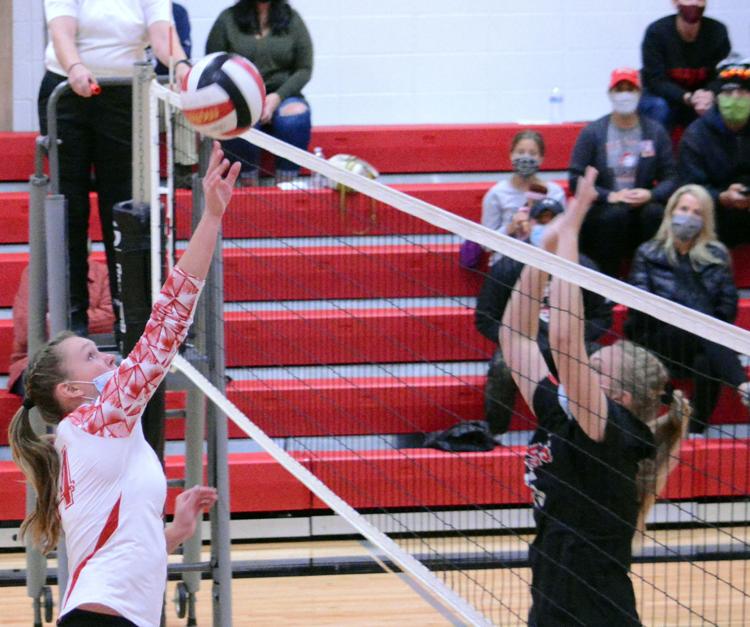 Jenna Pulver 8.jpg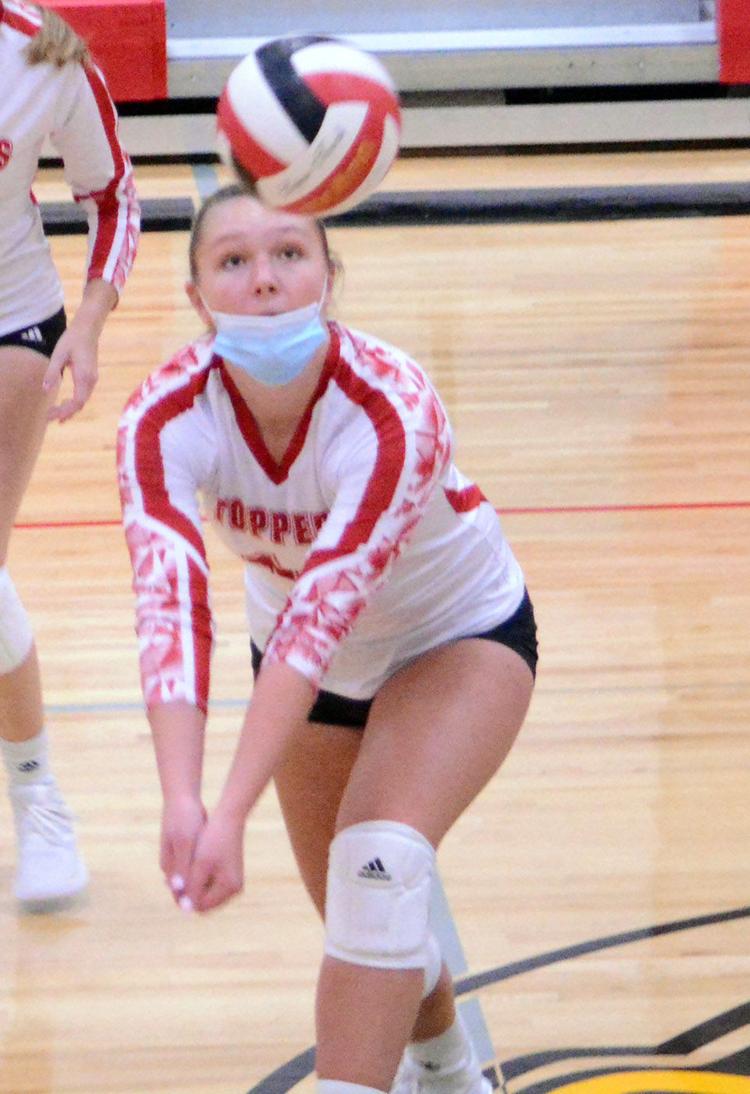 Jenna Pulver 9.jpg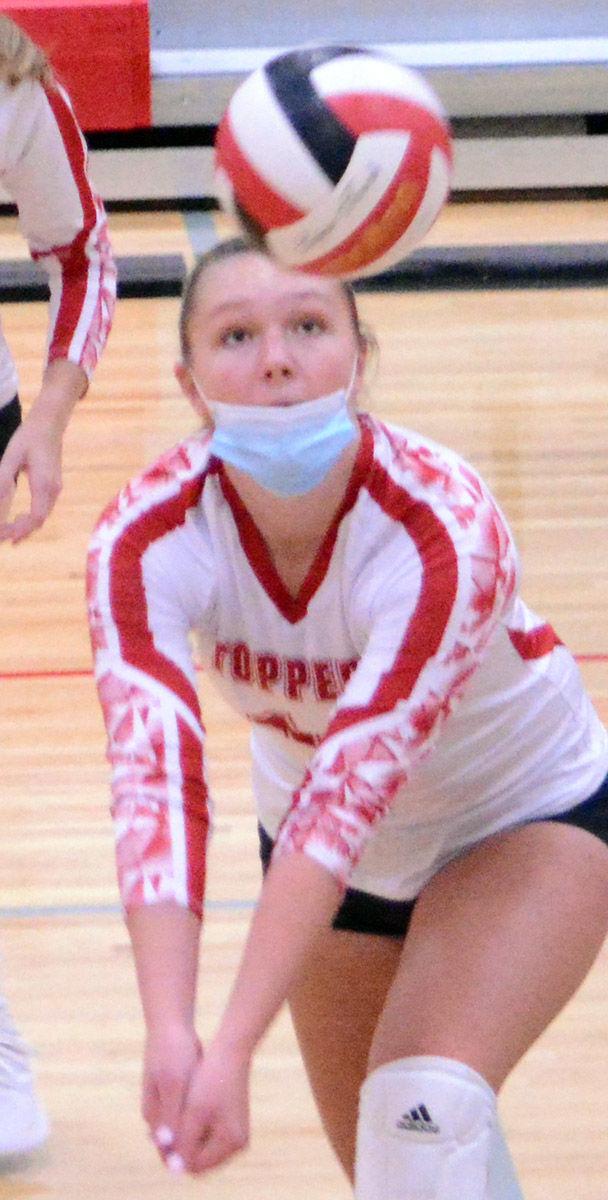 Jenna Pulver.jpg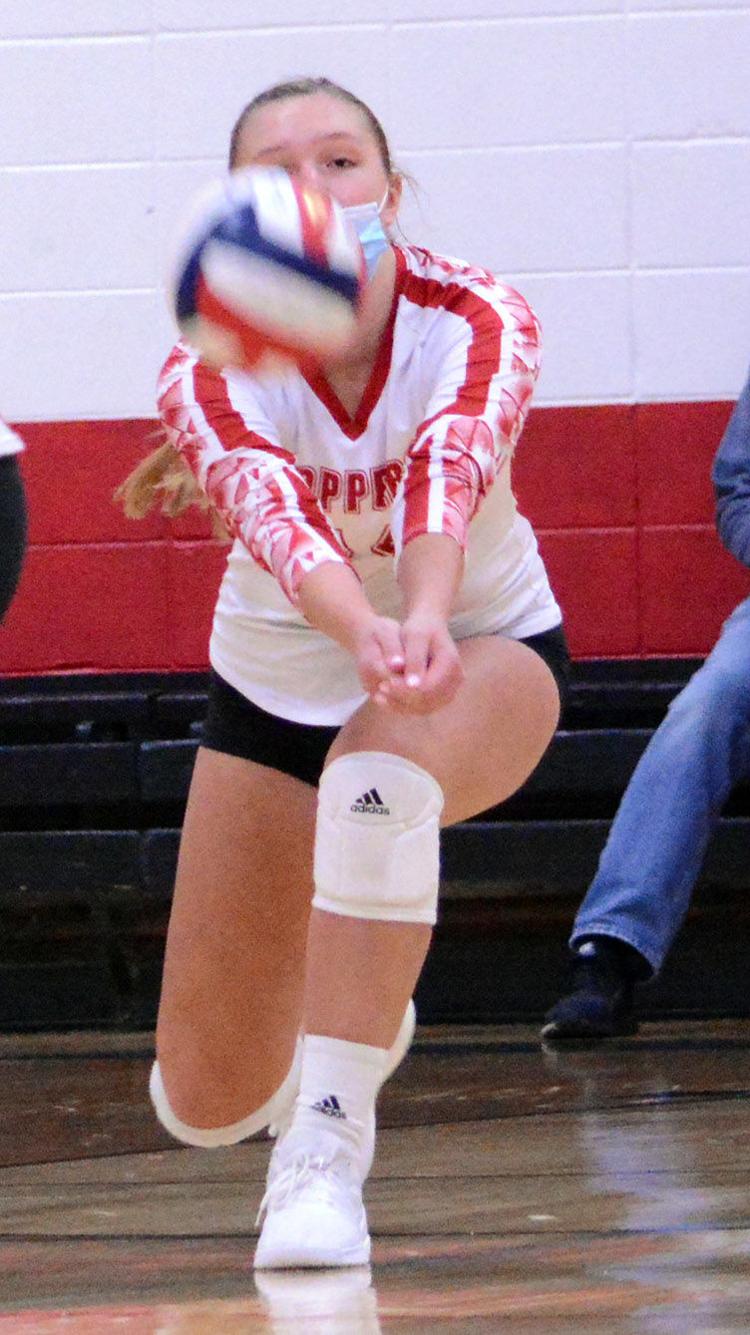 Jordan Kirchberg.jpg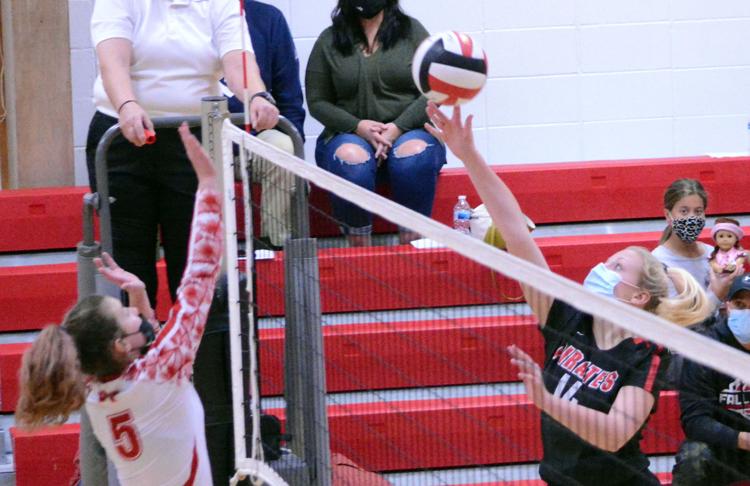 Lindsay Drews 2.jpg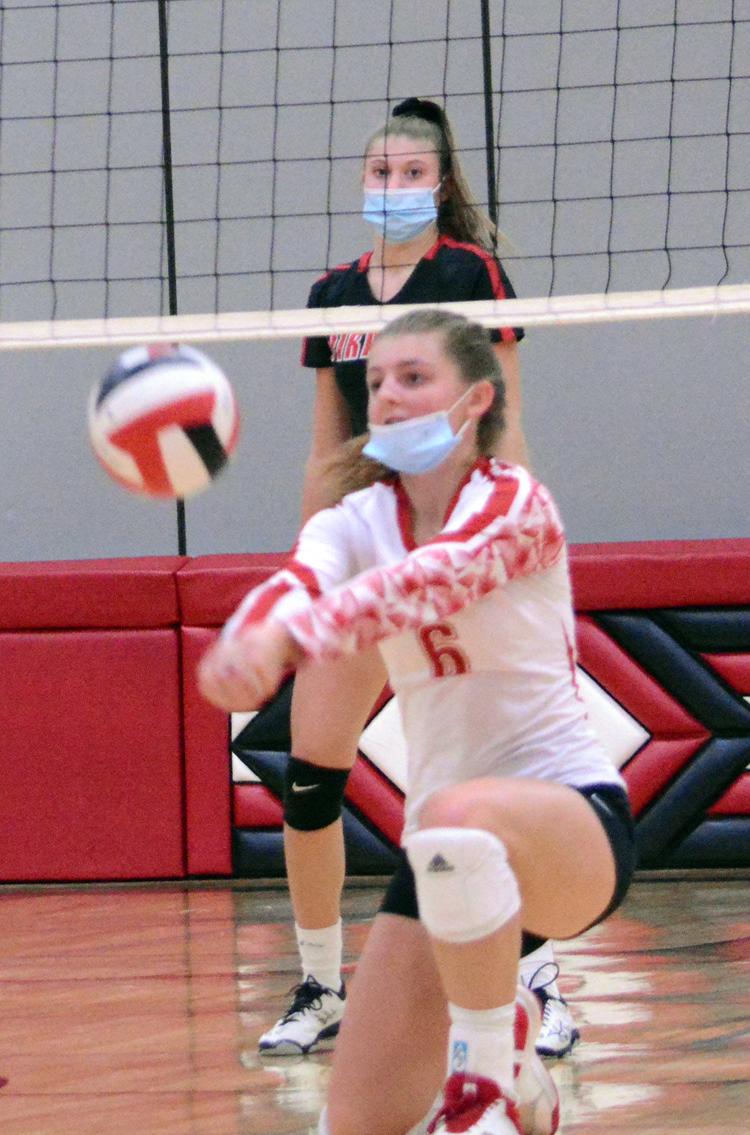 Lindsay drews 3.jpg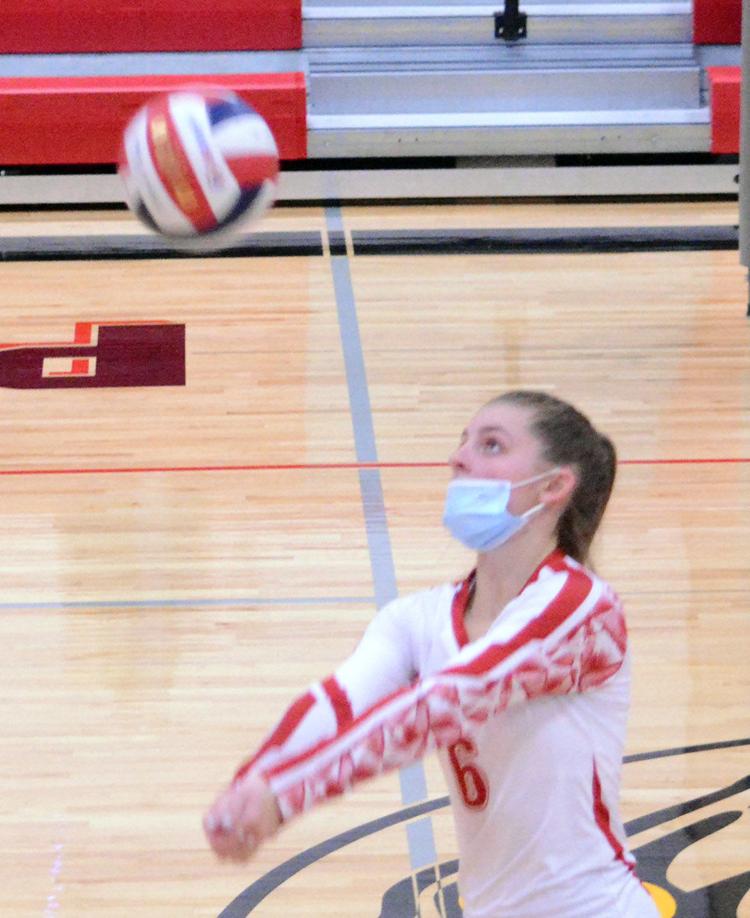 Lindsay drews 4.jpg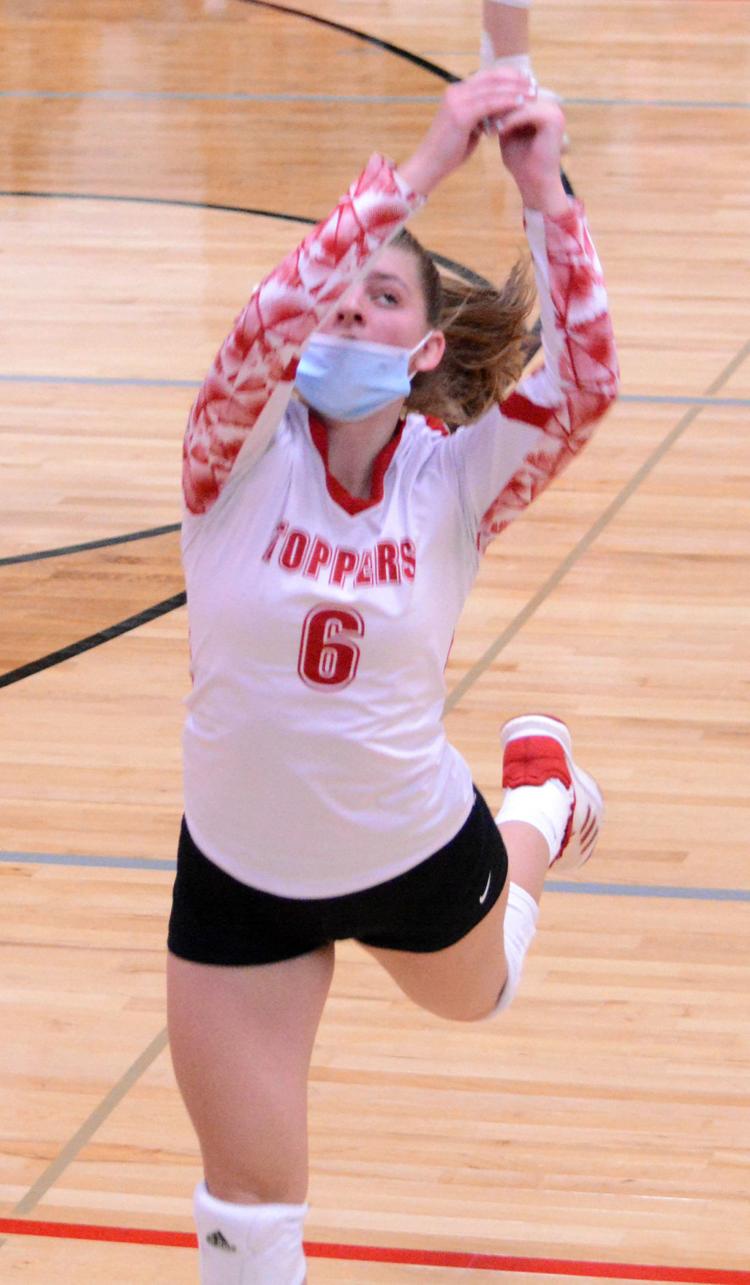 Lindsay Drews.jpg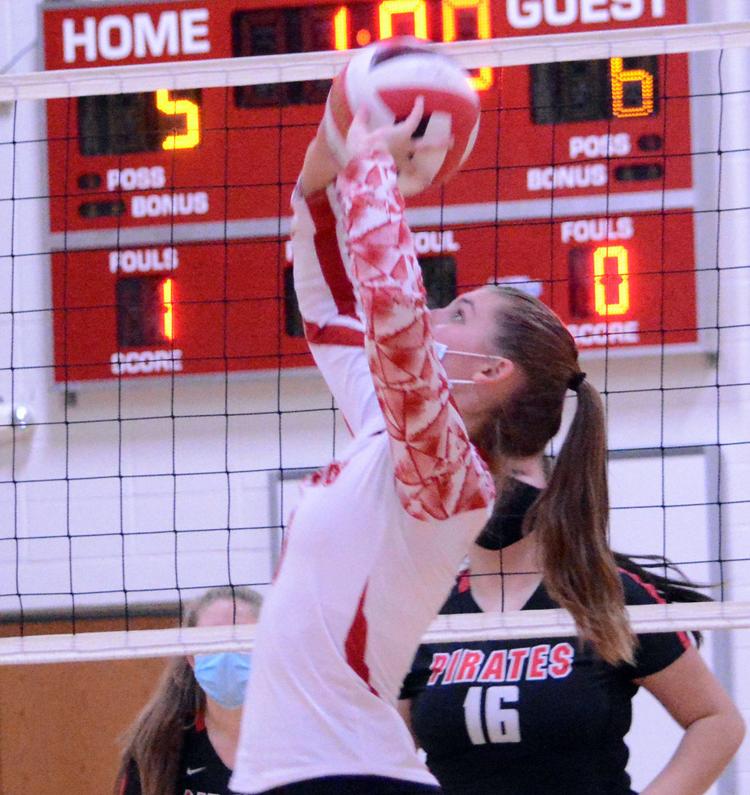 Natalie Anderson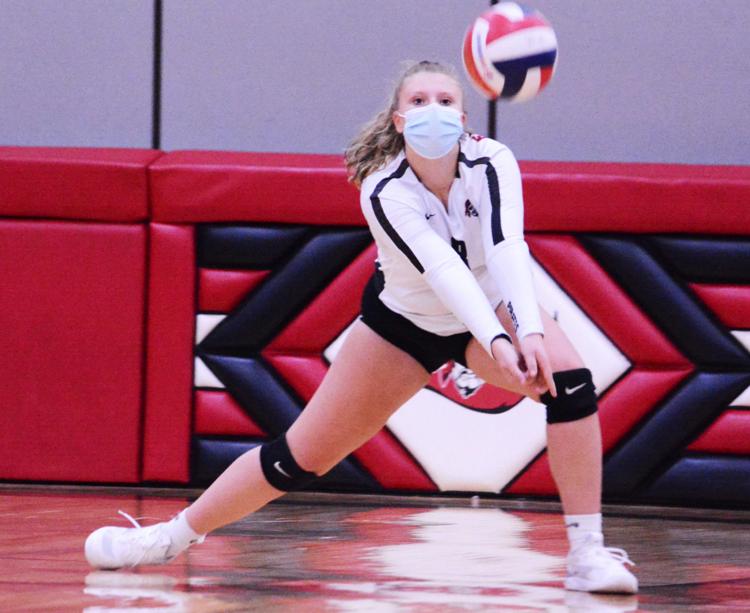 Natalie Anderson 3.jpg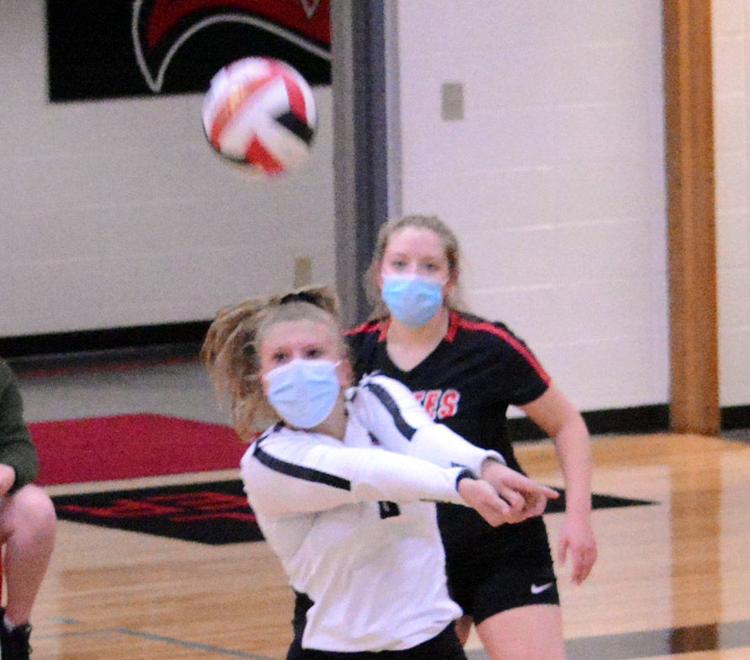 Natalie Anderson.jpg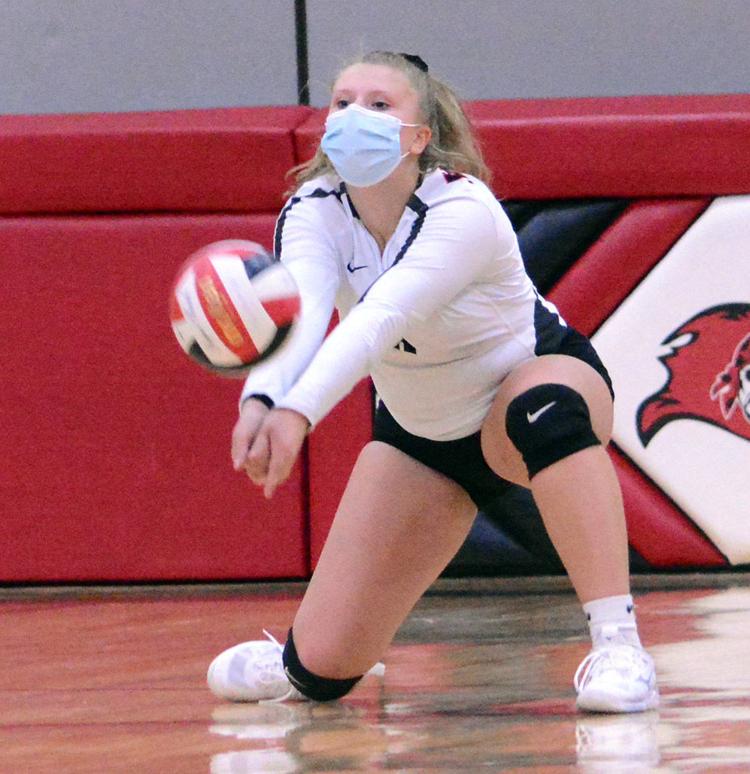 Olivia Fietz.jpg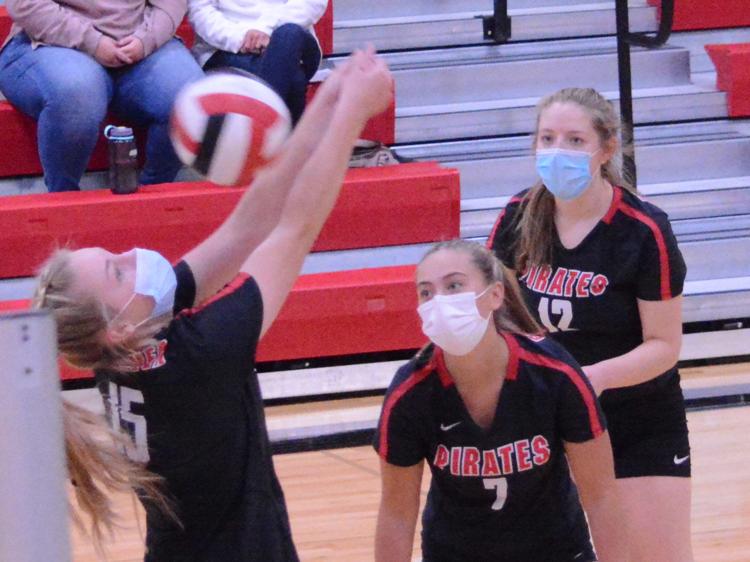 Rylee Prochnow 2.jpg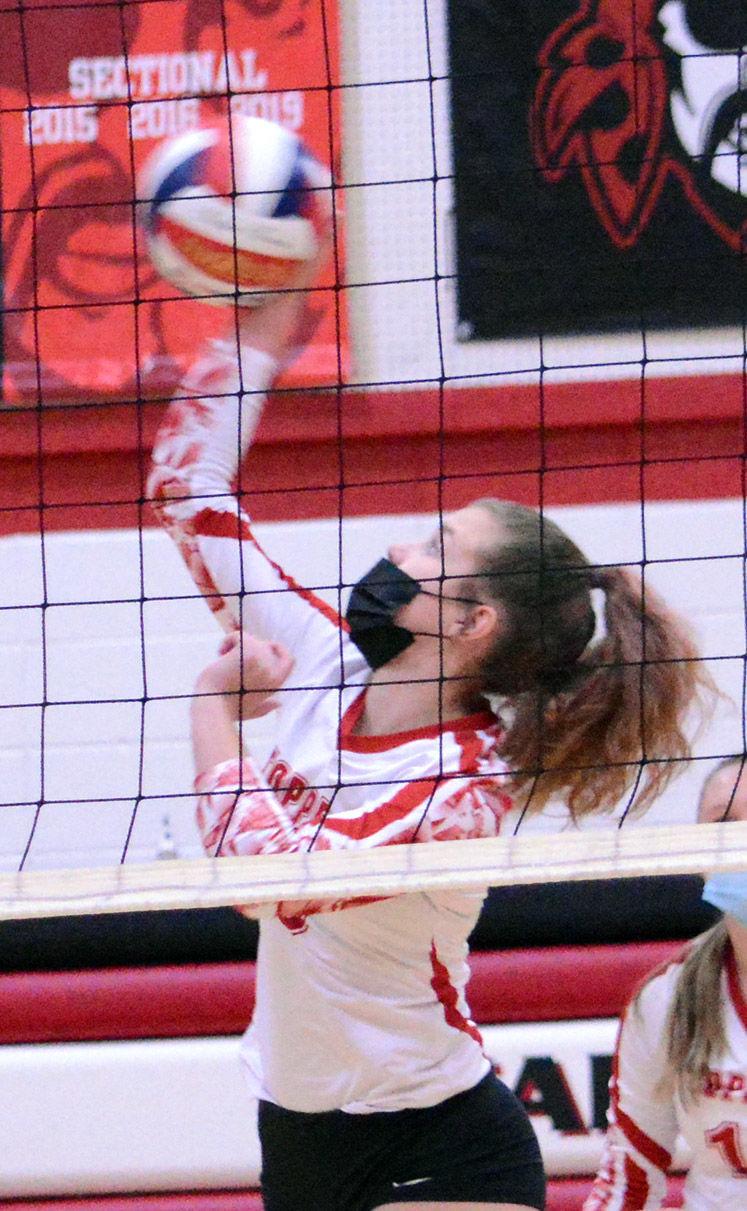 Rylee Prochnow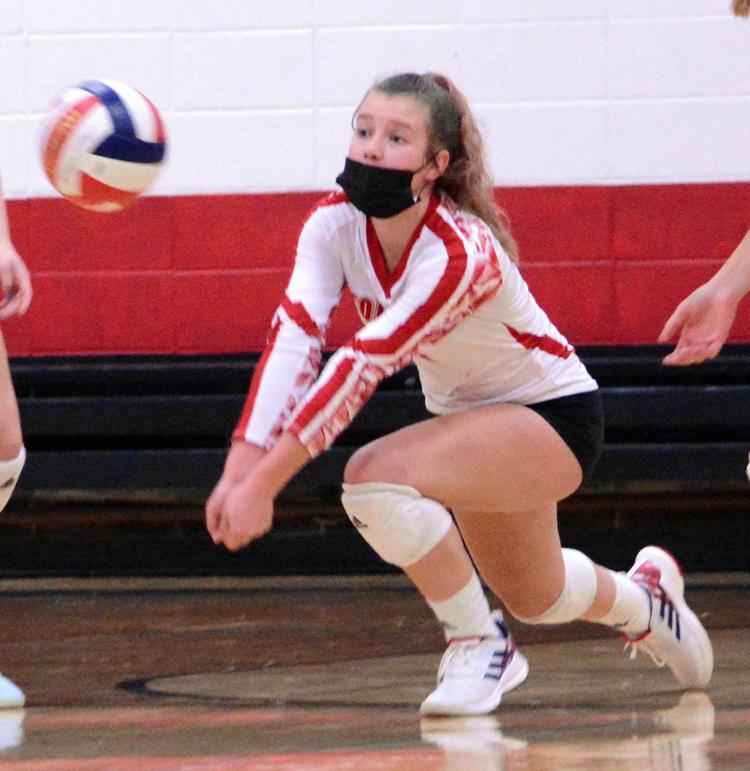 Rylee Prochnow 4.jpg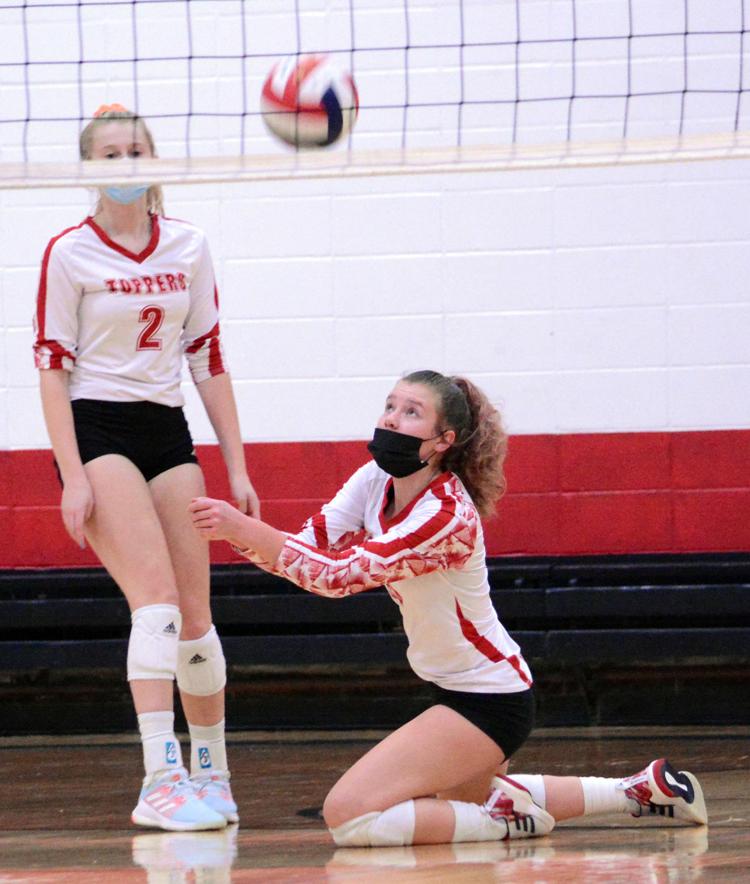 Rylee Prochnow 5.jpg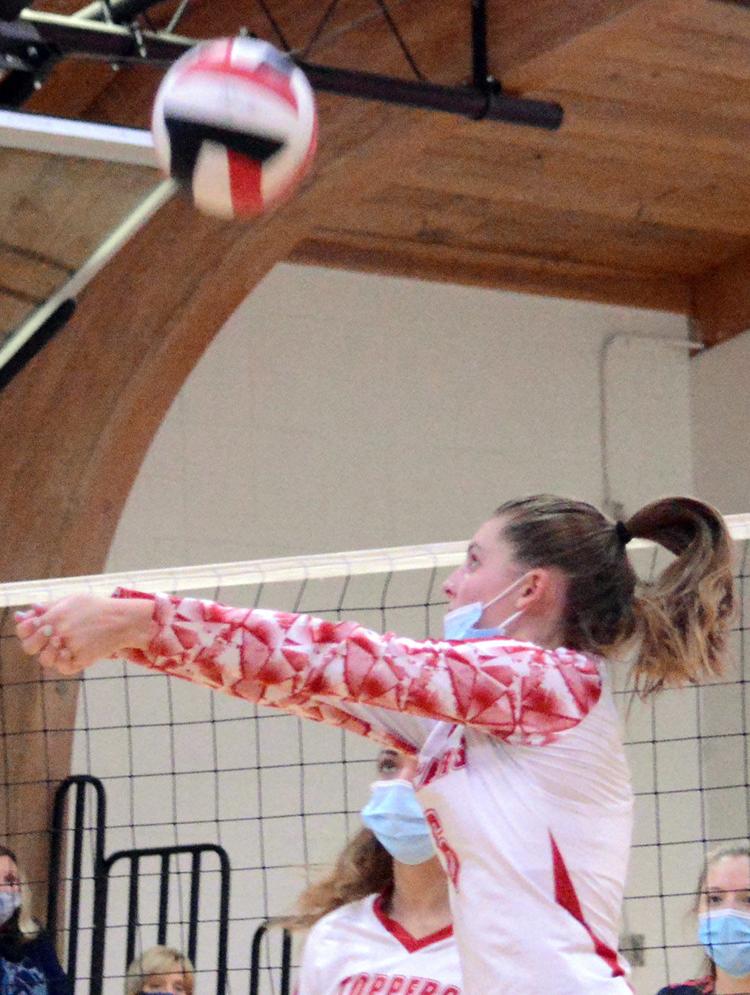 Rylee Prochnow.jpg
FALL RIVER 3, CAMBRIA-FRIESLAND 0</&hspag3>
Cambria-Friesland 21 20 21
CAMBRIA-FRIESLAND (leaders) — Kills: Jenna Pulver 6, Cameron Bauer 5; Assists: Lindsay Drews 15; Aces: Lindsay Drews 3; Blocks: NA; Digs – Alyssa Raley 24; Kennedy Smit, Alexis Johnson 12.
FALL RIVER — Kills: Belle Gregorio 16; Assists: Ariel Schlachter 24; Aces: Belle Gregorio, Natalie Anderson 2; Blocks: Olivia Fietz 3; Digs: Natalie Anderson 21, Belle Gregorio 16.
Follow Mark McMullen on Twitter @mmcmull2 or contact him at 920-356-6754.
Get in the game with our Prep Sports Newsletter
Sent weekly directly to your inbox!