Filipe Barbosa says Connor Goorsky hasn't stopped training since the day he stepped into the gym.
All those hours at Filipe Barbosa Brazilian Jiu-Jitsu in Baraboo have put Goorsky on the big stage this weekend. The 16-year-old Baraboo High School junior will take on Tyler Torres, of Gracie Barra Downers Grove (Ill.), in Saturday's Tap Cancer Out Showcase in Oak Lawn, Ill.
"I am looking forward to raising money to fight cancer, which is something that affects all of us," Goorsky said. "I am excited to showcase my skills and compete for a great cause. Representing my gym is important to me, and I take great pride in it."
The gym also takes pride in Connor, who joined Filipe Barbosa BJJ upon moving to Baraboo at 10 years old. He's left a big impression in a few short years.
"I have adults that take classes with me and they say, 'How do I beat Connor?'" Barbosa laughed. "And he's just a kid. 'How do I beat this kid?' It's great to have him at the academy because he brings the morale up at the gym. Adults are looking up to him."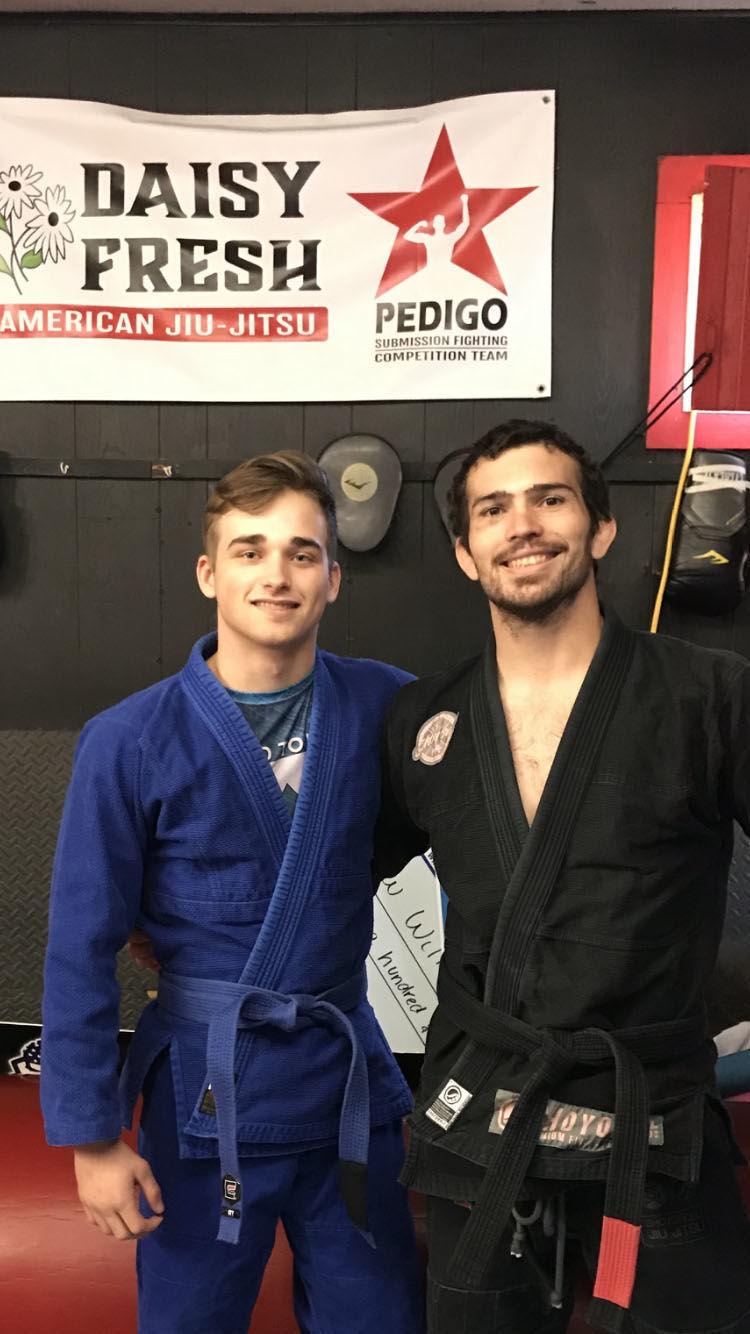 Goorsky relishes the one-on-one competition inherently present in jiu-jitsu. He also loves trying to mesh the mental strategy with physical execution.
"I feel like I will never run out of things to learn, because there are so many ways to win," he said. "Jiu-jitsu to me almost feels like a human chess match. It keeps my mind sharp and body in great shape."
Barbosa said that there is striking in jiu-jitsu, but it's really a system of self-defense that emphasizes immobilizing the opponents with techniques like chokeholds, joint locks and joint manipulations.
Goorsky always showed an interest in martial arts. He started with Shotokan Karate at 5 years old, then took on kickboxing at 8. Jiu-jitsu wasn't far behind.
"He started it and just fell in love with it," said Dan Goorsky, Connor's dad, who has a background in wrestling and jiu-jitsu and is the Baraboo wrestling team's strength and conditioning coach. "It's all grappling. It's called the gentle art."
Connor took to it immediately, while the sport's popularity has also grown immensely in the past 15 years — partially due to the growth of the UFC. As Connor got more involved with jiu-jitsu, he added wrestling to his repertoire in eighth grade. The two have combined to round out his skills in each discipline.
"I originally started wrestling to help my jiu-jitsu. I realized how fun it was and became hooked on wrestling, too," Connor said. "In jiu-jitsu, I'm moving around my opponent. In wrestling, I am moving my opponent. When I put the two together, it works pretty well.
"If I struggle moving my opponent in wrestling, I am able to use my jiu-jitsu and move around my opponent to get the leverage I need. I am not afraid to turn my back to the mat, to get in a dominant position. This gives me an advantage because most wrestlers are scared to be anywhere near their back."
"My wrestling has strengthened my ability to be quick and explosive in jiu-jitsu, which helps my takedowns and scrambling. If I'm not doing one sport, I'm doing the other, so I'm always in good grappling shape."
With many high school wrestlers taking up the sport during elementary school, Connor knew he was getting a delayed start. He's done his best to outwork it, saying he knew he'd have to train year-round in order to catch up with the competition.
And there's a lot of training that can be packed in a year. Goorsky has put on 25 pounds of muscle since reaching the WIAA Division 1 wrestling sectional meet in the 132-pound weight class as a sophomore in February.
"Connor's a beast. He's a really strong kid," said Dan, noting Connor expects to wrestle at 152 pounds this winter. "We've been doing squats, working on his core, his legs, his explosiveness and his plyometric movements. Just eating clean and lots of sets, low reps."
Lifting weights is one thing, but time on the mat matters in jiu-jitsu and wrestling. Connor gets a lot of it. A typical week consists of at least 16 hours of jiu-jitsu, plus five days of strength and conditioning. He also spent a month training at Pedigo Submission/Daisy Fresh in Mt. Vernon, Ill.
"It was surreal to be able to train with world champions I've seen on TV, and really look up to," Connor said. "The training sessions were intense and grueling. It made it easier to get through them, knowing how much better it was making me. We were training three times a day and napping in between. I made some lifelong friends down there and can't wait to go back."
All that effort has paid off. Connor reached the podium in all nine jiu-jitsu tournaments he competed in over the summer, including winning gold seven times. And he's not just grappling with other 16-year-olds at these tournaments. As a blue belt, he's frequently in adult divisions, taking down much older men on the local, statewide or national level.
"What has made me successful in jiu-jitsu has been my coach," Connor said. "Filipe is a high-level black belt, who is a master of jiu-jitsu. He's always there to help with whatever I need. He trains and rolls with me before and after class, and always has the right answers for my grappling questions. I also put in a lot of time and hard work on and off the mat."
Barbosa approaches his training sessions with Connor a little differently these days.
"When we spar, I used to think of him just as a kid, 'take it easy, don't hurt him as much,'" Barbosa said. "The past year and a half, I treat him like a man. I really try to do my best with him. He's really good. He's really, really, really good. He deserves the spotlight. The fights he's doing right now put him in the spotlight and put him out there. They elevate his name and obviously elevate the gym as well."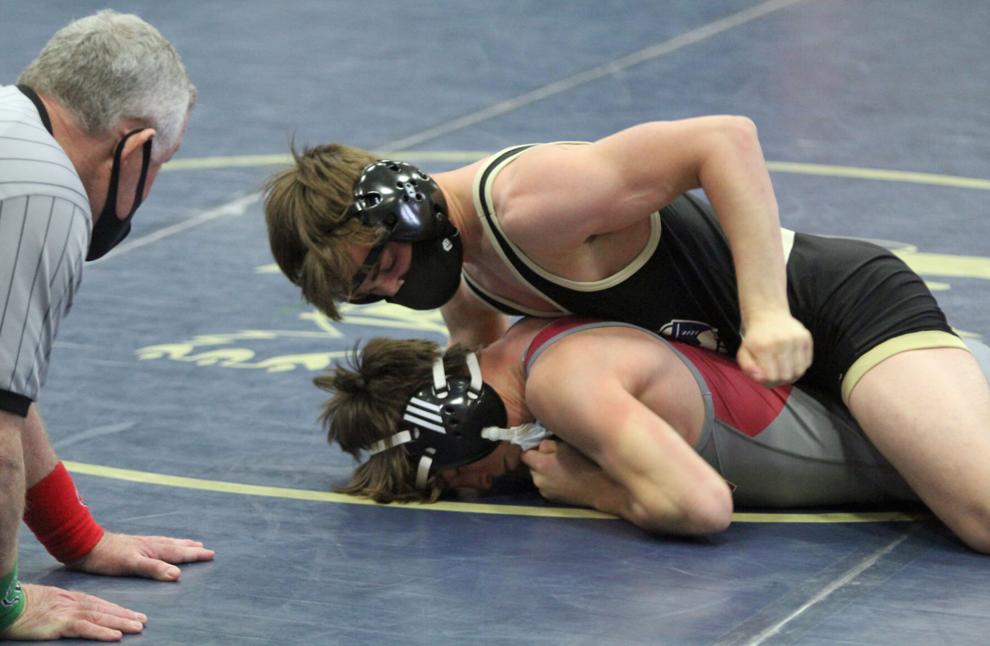 Filipe Barbosa Brazilian Jiu-Jitsu has grown a lot since it began 14 or 15 years ago, when, as Barbosa recalls, "A friend of mine I met in Baraboo really wanted to learn jiu-jitsu and he knew that I was Brazilian and had trained before. So he said, 'I'll buy the mats and you teach me jiu-jitsu.' That's how it really started."
As more and more people began to show interest in jiu-jitsu, Filipe Barbosa Brazilian Jiu-Jitsu opened in 2009. Now on Highway 136 — its fourth location — the gym welcomes anyone — whether they're looking to defend themselves, train competitively, get in shape, learn safe submissions or get their kids in a new activity.
"That's how Connor started with me," Barbosa said. "He's a great, hardworking kid. I have a lot of students that start and fade away because it's not their culture or their lifestyle. it's very hard for you to keep up with something like this because it's very hard on your body. you have to sleep well, diet well, you have to have the mindset. It's a level of dedication that's hard to put into words."
Barbosa said that Goorsky is one of the most dedicated individuals that has come through the gym's doors. He recalls a recent tournament in which Connor won a gold medal on Saturday and was back training in Filipe Barbosa BJJ on Sunday.
The training hasn't been as grueling in the leadup to the Tap Out Cancer event, which will be streamed live on Tap Cancer Out's Facebook page. Connor has been focusing on a little more technique as he prepares for the 6-minute, submission-only match for which he has raised more than $1,500 toward a variety of organizations fighting cancer.
"We're just keeping his body very active," Barbosa said. "We're not doing any heavy sparring, just to avoid injuries or anything like that. So this week, he's going to train every day but we're going to do some specific escapes and scenarios that could put him in trouble. But he's working really hard, nothing's changed."
His training regime will soon change, as Baraboo wrestling practice starts Nov. 15 and runs through the state tournament in Madison from Feb. 24-26. While jiu-jitsu could be a year-round sport, Connor steps away for a few months to wrestle with the Thunderbirds.
"I have done pretty well in my freshman and sophomore seasons, for just starting out. This year, I am hoping to place at the state tournament," Connor said. "Mat time matters in wrestling, and I'm never off the mats. As long as I have a healthy, injury-free season, I don't think anything can stop me."