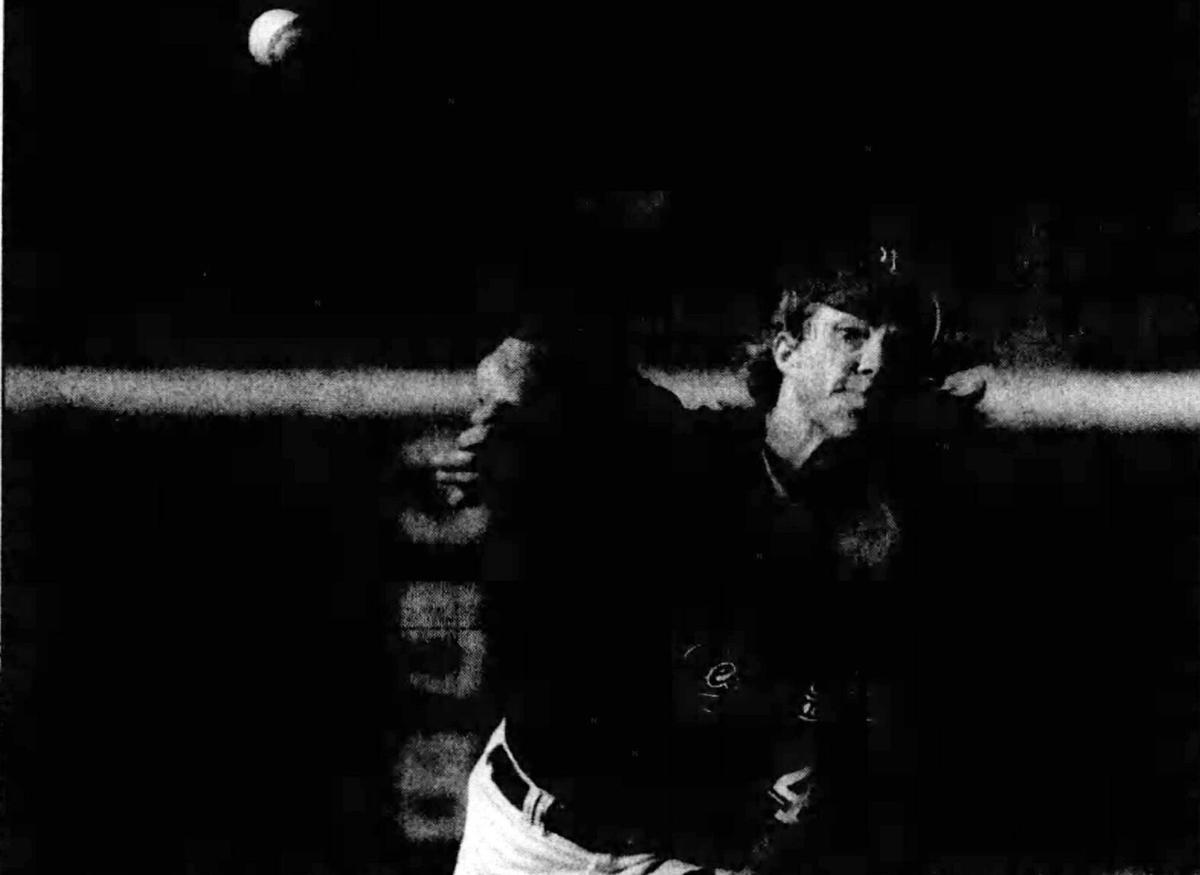 TODAY'S HIGHLIGHT
On this date in 2004, Beaver Dam American Legion Post 146 pitcher Matt Hatzinger fanned 16 batters in a 6-2 victory over Berlin. Hatzinger was seventh or eighth on the depth chart that season and was coming off a poor performance in Waupun. Beaver Dam improved to 9-0 overall and 5-0 in the ECAL. Hatzinger also had a double while Derrick Minnig went 2-for-2 with two doubles and two RBIs.
2018
Keon Broxton homered twice and brought in four runs to help the Milwaukee Brewers beat the Cincinnati Reds, 8-2. Broxton replaced free agent acquisition Lorenzo Cain, who was placed on the disabled list, and scored from third during a rundown play in the eighth inning. Pitcher Chase Anderson gave up just two hits in six innings of work. It was the Brewers' seventh straight victory against the Reds, setting a new franchise record as they won the season series, 7-1.
2017
The Beaver Dam American Legion Post 146 defeated DC Everest, 7-3, before falling to Stevens Point, 9-5, on the opening day of the 44th Annual Ed Kardach Firecracker Classic. Bayne Johnson got the win against Everest, recording five strikeouts over six innings of work. Zach Beekman went 2-for-3 at the plate. Luke Livingston was credited with the loss against Point, pitching five innings with eight strikeouts, but he gave up six earned runs off of 13 hits.
2015
In his first pitching appearance in 11 months, Beaver Dam American Legion Post 146 pitcher Skylar Eberle helped his team beat out Horicon, 7-2, to improve to 7-2 on the season. Eberle pitched all five innings before rain and lightning forced a premature ending to the contest. Eberle finished with six strikeouts and three walks while allowing four hits. Only one of the two runs were earned by Horicon. Beaver Dam's Laine Yagodinski went 3-for-3 and Jared Schmitt went 2-for-2 with a double and two RBIs.
2000
Beaver Dam American Legion Post 146 blew out Horicon, 11-0, in five innings to improve to 17-1 on the season and 9-1 in the ECAL. Post 146 had seven runs in the second inning to take a commanding 8-0 lead and never looked back. Post 146 outhit Horicon, 17-2, and was led by Greg Furdek who had two hits and drove in three runs. Ryan Byrnes gave up two hits in three innings and struck out four.
1994
The Milwaukee Bucks use the second overall pick in the NBA Draft to select Glenn Robinson out of Purdue. He played from 1994-2005, spending eight seasons with the Bucks from 1994-95 to 2001-02. He finished out his career with respective one-year stints with the Atlanta Hawks, Philadelphia 76ers and San Antonio Spurs. His finished his career averaging 20.7 points and 6.1 rebounds per game, and was a member of the Spurs 2005 championship team.
1993
Players of the Beaver Dam American Legion Post 146 team got hot at the plate as they combined for 17 hits in a 15-1 slashing of Oconomowoc. Chad Voelker started things off with a two-run homer and 15 Beaver Dam players had at least one hit, while five had at least two hits. Post 146 was led by Craig Zieske, who had three hits, including a double and an RBI. Chad Eberle went 2-for-2 with a pair of RBIs and scored twice, while Pat Sommer added a pair of hits. Voelke went 2-for-3 with three RBIs and one run scored as Post 146 scored eight runs off of nine hits in the third inning to take a 10-1 lead.
Be the first to know
Get local news delivered to your inbox!