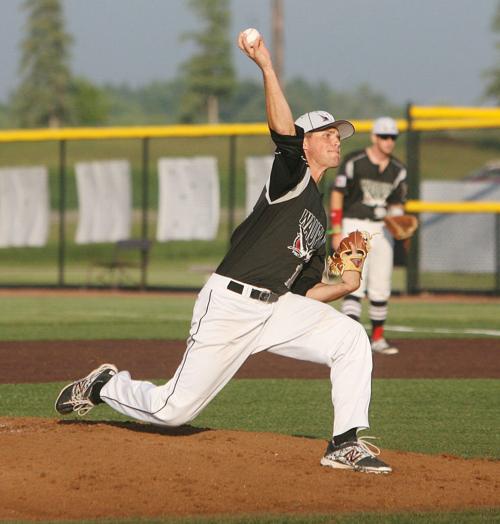 TODAY'S HIGHLIGHT
On this date in 2014, Bryce Buchholz walked two, struck out none and scattered four hits in a complete-game 2-1 win for the Waupun American Legion Post 210 varsity baseball team over Beaver Dam Post 146.
2004
Brock Linde, who in February was named as the head football coach at Beaver Dam High School, singled, stole second and eventually scored on Mike Ackley's sacrifice fly to give the Beaver Dam American Legion Post 146 varsity baseball team a 1-0 first-inning lead over Wautoma, and Matt Hatzinger hit a bases clearing triple to make it 4-0 later in the inning as Post 146 went on to a 16-1 victory.
1999
Avery Johnson's jumper with 47 seconds remaining gave the San Antonio Spurs a 78-77 lead over the New York Knicks and they would hold on to win Game 5 of the NBA Finals by that very same score, giving the Spurs the first of their five titles over the next 16 years. Finals MVP Tim Duncan had 31 points in the game, which capped off a strike-shortened season that didn't get going until Feb. 5, 1999.
1998
Jeromy Burnitz blasted a 473-foot two-run homer into the right field upper deck at the Metrodome in Minneapolis in the ninth inning to cap off the Brewers' 9-2 win over the border state rival Twins.
1997
The Milwaukee Bucks traded their first round pick in that year's draft, Cincinnati forward Danny Fortson at No. 10 overall, to the Denver Nuggets for center Ervin Johnson, who would end up playing a key role in 2000-01 when the Bucks made it to the Eastern Conference finals. The No. 1 pick in the 1997 draft was Wake Forest's Tim Duncan.
1993
Paul Molitor returned to County Stadium for the first time after signing with the Toronto Blue Jays in the offseason. The former Brewers' designated hitter and infielder, who debuted with the team in 1978 at age 21, was 1-for-4 with an RBI in the Blue Jays' 6-5 loss. Milwaukee pinch hitter Dickie Thon delivered a two-out RBI single in the bottom of the ninth for a walk-off win.
1992
Trailing 4-3 after two innings, the Beaver Dam American Legion Post 146 varsity baseball team took advantage of six Hustisford errors, three walks and a hit batter to put up a six-spot in the top of the third en route to a 16-6 victory. Pat Sommer, Adam White and Jeff Anderson each had two RBIs and Peter Bork had three stolen bases.
1991
Paul Scharfenberg swatted a three-run homer during a nine-run first inning as the Beaver Dam American Legion Post 146 varsity baseball team handed it to Horicon, winning 14-1. ... Darryl Hamilton went 3-for-5 with three RBIs to lead the Milwaukee Brewers, who erupted for eight runs in the eighth inning to blow the game open, turning a 3-2 lead into an 11-2 lead in their 11-3 win over the Detroit Tigers at Tiger Stadium in Detroit.
1988
Cal Ripken Jr., who in 1995 surpassed Lou Gehrig's consecutive games streak of 2,130, played in his 1,000th straight game.
1968
Bobby Bonds, the father of future MLB home run king Barry Bonds, hit a grand slam in his major league debut, helping the San Francisco Giants beat the rival Los Angeles Dodgers 9-0 at Candlestick Park in San Francisco.
1935
Future world heavyweight boxing champion Joe Louis improved to 20-0 with a sixth-round knockout of Italy's Primo Carnera in a bout at Yankee Stadium.
Be the first to know
Get local news delivered to your inbox!