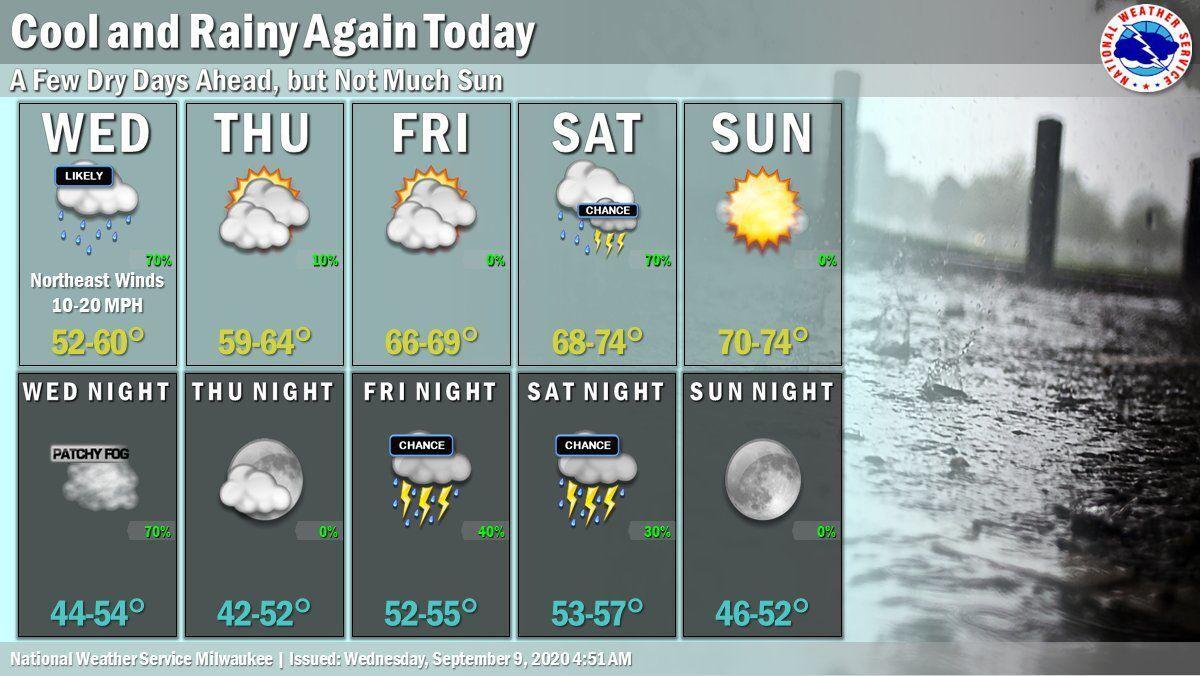 Wednesday will be another cold, rainy day for southern Wisconsin, but highs finally will get out of the 50s on Friday and crack 70 on Saturday, according to forecasters.
In Madison on Wednesday, there's an 80% chance for showers, with possible rain totals of a tenth to a quarter of an inch, a high near 55 and northeast winds at 10 to 15 miles per hour, the National Weather Service said.
Overnight, there's a 70% chance for showers, with possible rain totals of a tenth to a quarter of an inch, and a low around 48.
Thursday's forecast features mostly cloudy skies, a high near 57 and northeast winds at 5 to 10 mph.
After a low overnight Thursday into Friday around 46, Friday should be mostly cloudy, with a high near 66 and northeast winds around 5 mph turning out of the southeast in the afternoon.
The Weather Service said there's a 40% chance for showers and thunderstorms Friday night; 70% Saturday, with possible rain totals of a quarter- to half-inch; and 30% Saturday night before dry and sunny weather returns.
Skies over Madison should be mostly cloudy Saturday, mostly sunny Sunday, and sunny Monday and Tuesday, with highs near 71, 72, 71 and 74, and lows Friday night through Monday night around 55, 56, 49 and 50.
27 Storm Track meteorologist Max Tsaparis forecasts rain on Wednesday tapering later, a passing sprinkle possible Thursday, showers developing Friday night, scattered thundershowers Saturday, and possible scattered rain Saturday night.
Tsaparis said highs for Madison Wednesday through Tuesday should be near 54, 61, 68, 70, 71, 70 and 73, and overnight lows around 47, 46, 56, 56, 52 and 52.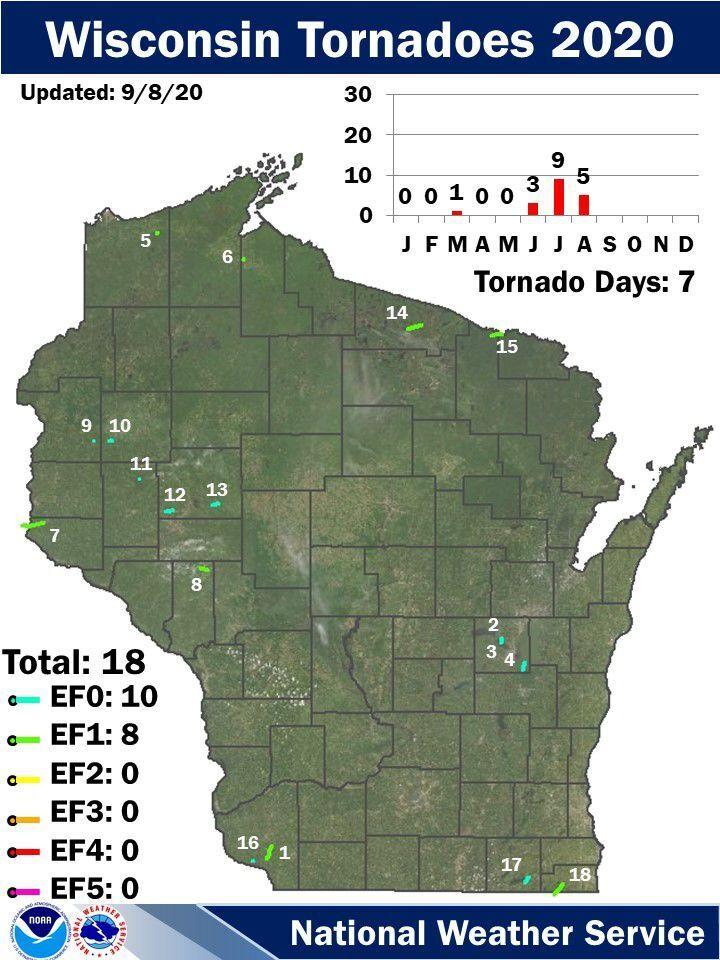 Tuesday's high in Madison was 54 at 10:09 a.m., 21 degrees below the normal high and 43 degrees below the record high of 97 for Sept. 8, set in 1978.
Tuesday's low in Madison was 48 at 11:59 p.m., 6 degrees below the normal low and 11 degrees above the record low of 37 for Sept. 8, set in 1986.
Officially, 0.78 inches of precipitation was recorded at the Dane County Regional Airport on Tuesday, boosting Madison's September and meteorological fall (September through November) precipitation total (rain plus snow converted to liquid) to 1.37 inches, 0.46 inches above normal. The 2020 total rose to 30.52 inches, 4.79 inches above normal.
Madison's record precipitation for Sept. 8 is 2.79 inches in 1941.
---
Photos: Remembering greatest single-day snowstorm in Madison history
State Journal front page Dec. 4, 1990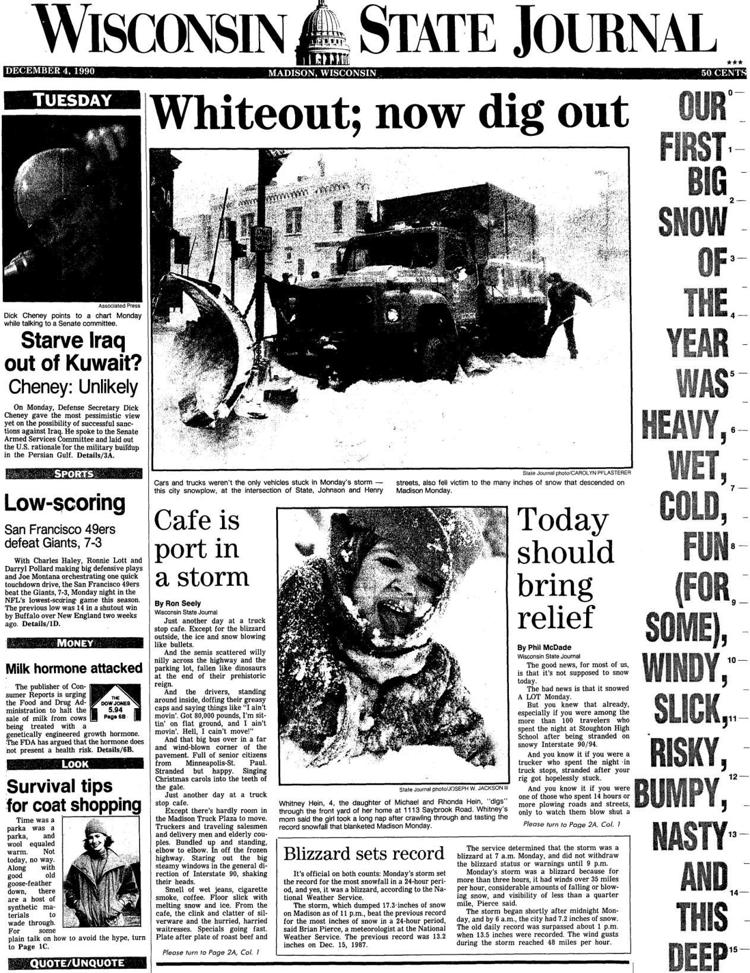 1990: Driver gets a push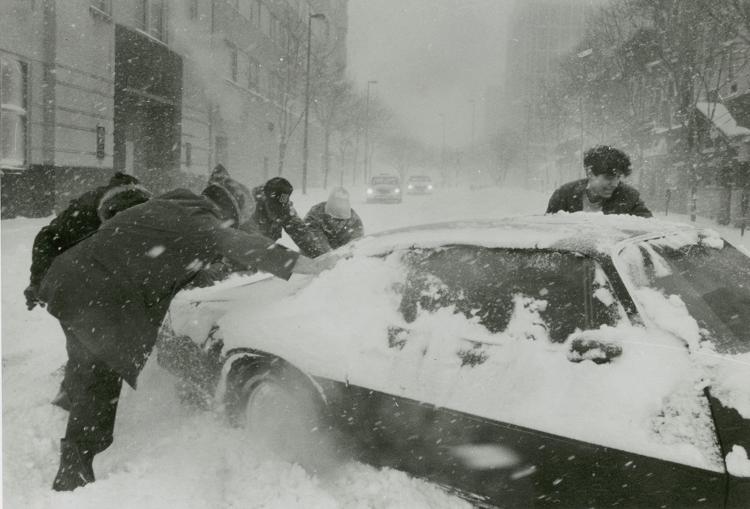 1990: Mountains of snow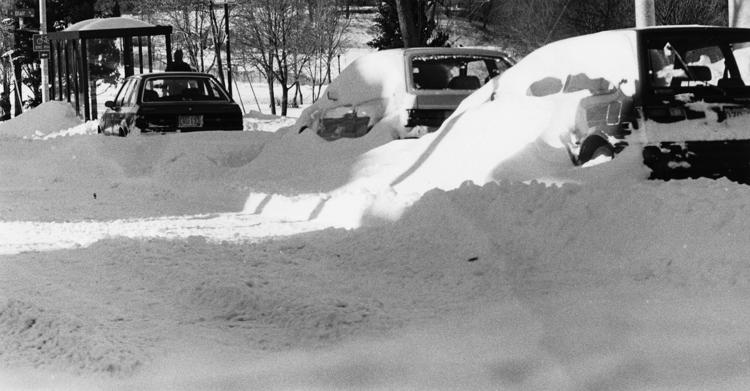 1990: Cars stuck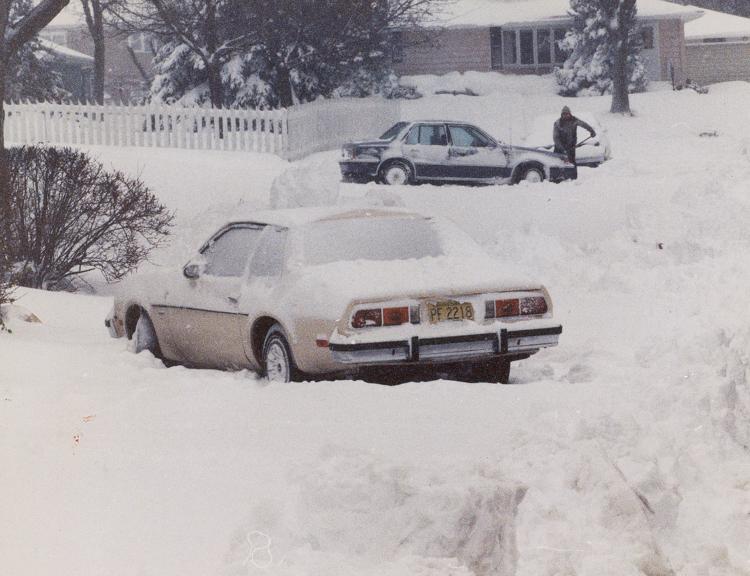 1990: Shoveling out car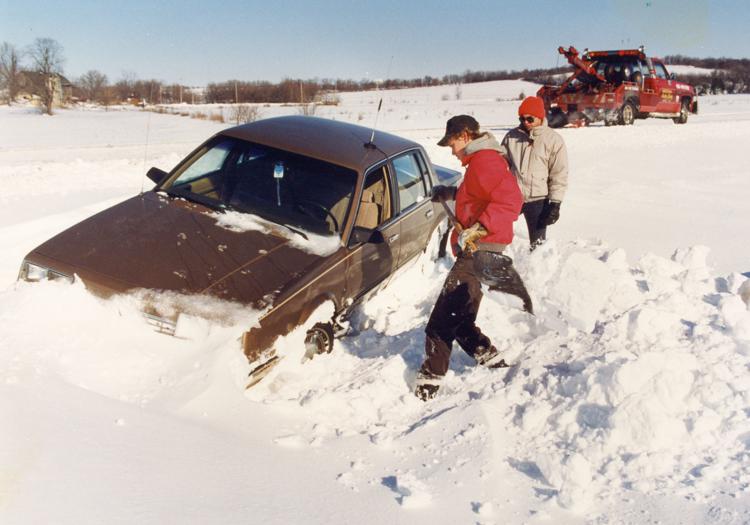 1990: Snowblower at work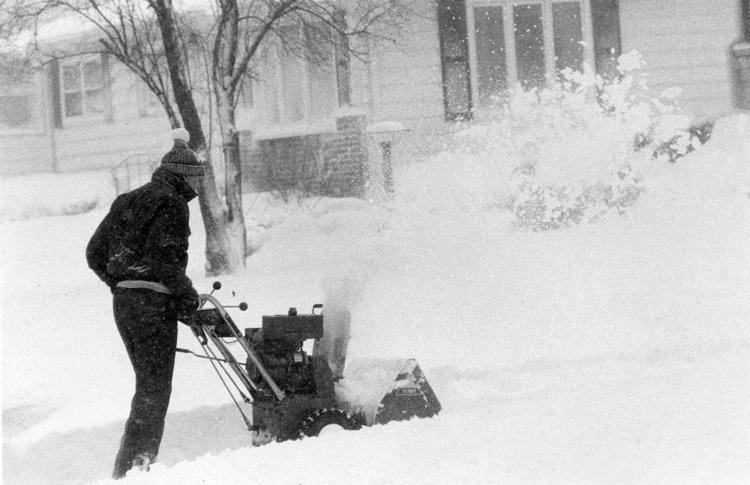 1990: Abandoned car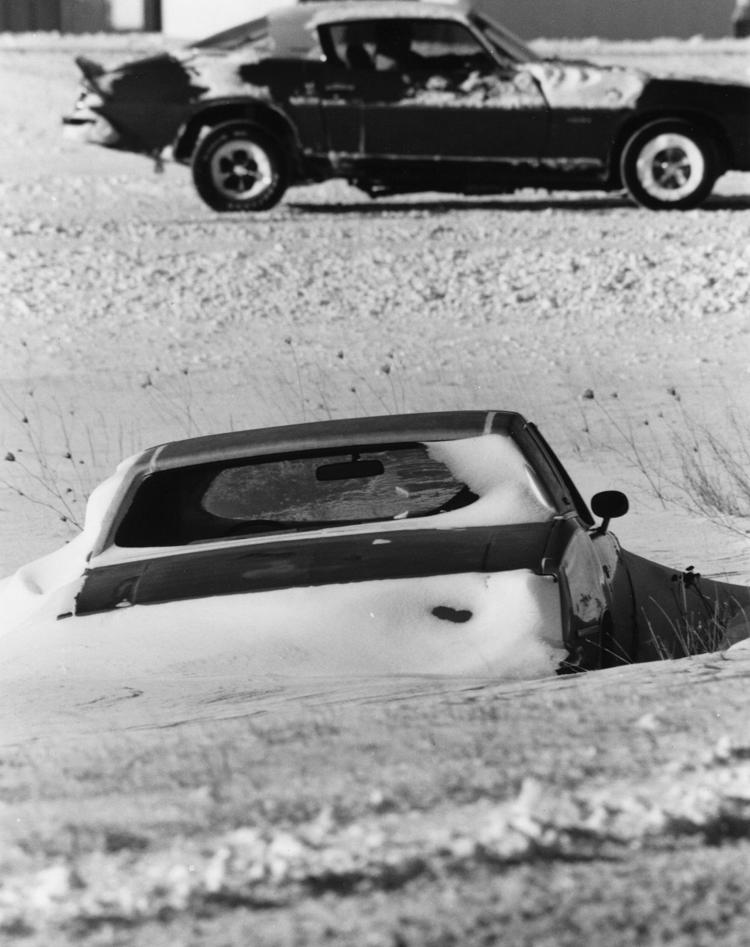 1990: Snowstorm aftermath
Snowstorm coverage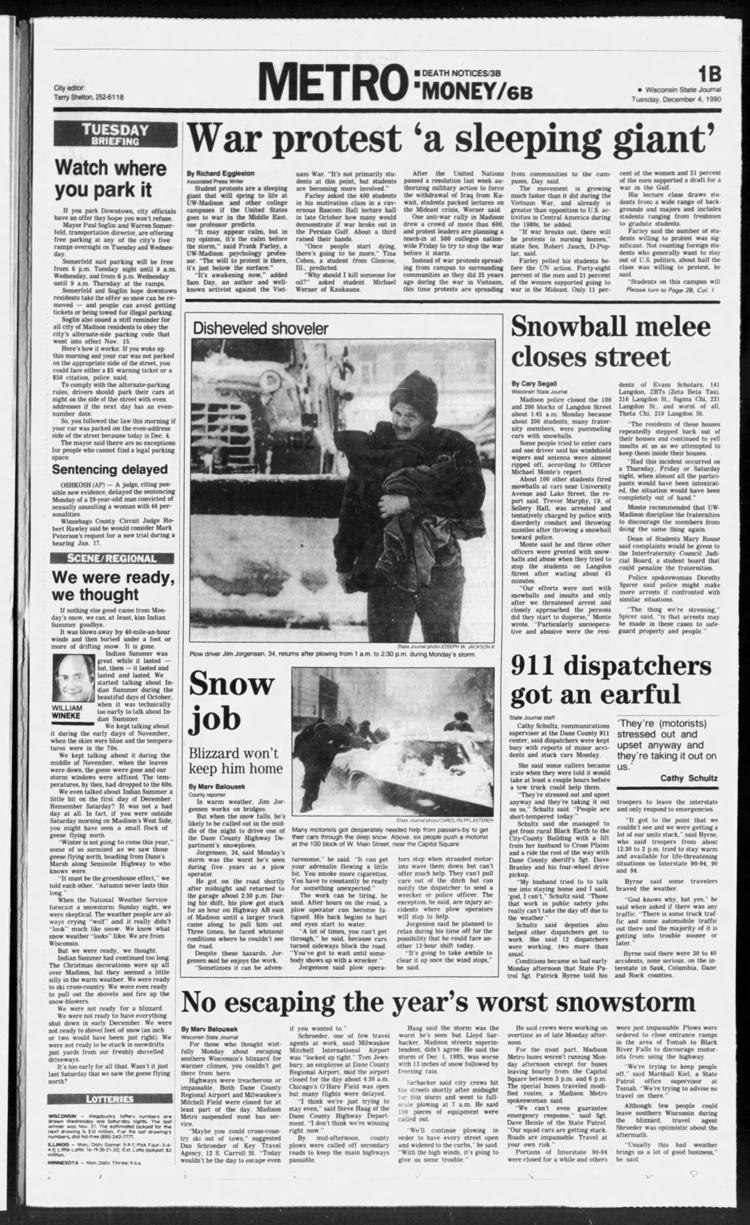 Snowstorm coverage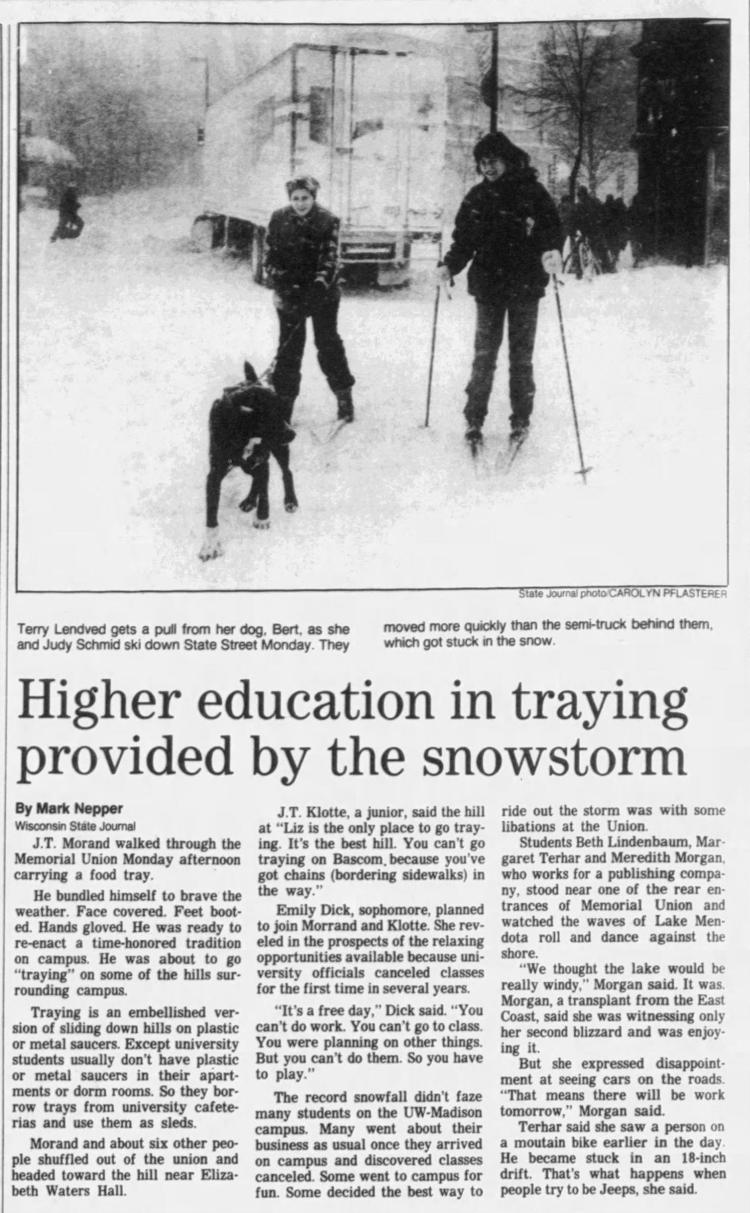 More stories from the greatest single-day snowstorm in Madison history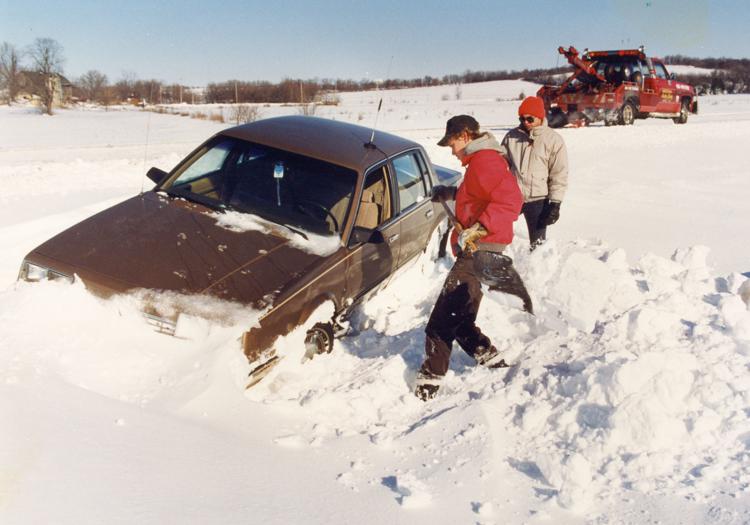 Be the first to know
Get local news delivered to your inbox!