Southern Wisconsin will feel more like mid-summer by this weekend, with highs reaching the 80s and approaching 90, according to forecasters.
After rounds of storms dumped more than an inch of rain across much of the area on Monday, mostly dry weather is expected for the next week, with a chance for thunderstorms Friday and Friday night, the National Weather Service said.
In Madison on Tuesday, look for partly sunny skies, a high near 73 and northwest winds around 15 miles per hour.
After an overnight low around 55, Wednesday should be sunny, with a high near 73 and northwest winds around 5 mph.
After a low overnight Wednesday into Thursday around 53, Thursday's forecast features sunny skies, a high near 81 and south winds around 10 mph.
The Weather Service said chances for showers and/or storms return at 20% Thursday night, and 40% Friday and Friday night.
Skies over Madison should be mostly sunny Friday and Saturday, sunny Sunday and Monday, with highs near 82, 83, 87 and 88, and lows Thursday night through Sunday night around 61, 61, 64 and 66.
27 Storm Track meteorologist Max Tsaparis also forecasts a warming trend into the weekend, and a few showers and storms possible Friday and Friday night.
Tsaparis said highs for Madison Tuesday through Monday should be near 74, 75, 81, 80, 86, 88 and 86, and overnight lows around 52, 55, 63, 63, 65 and 67.
Monday's high in Madison was 69 at 2:50 p.m., 5 degrees below the normal high and 24 degrees below the record high of 93 for Sept. 13, set in 1939.
Monday's low in Madison was 60 at 5:03 a.m., 8 degrees above the normal low and 29 degrees above the record low of 31 for Sept. 13, set in 1964.
Officially, 1.15 inches of precipitation was recorded at the Dane County Regional Airport on Monday, boosting Madison's September and meteorological fall (September through November) precipitation total (rain plus snow converted to liquid) to 1.42 inches, 0.08 inches below normal. The 2021 total rose to 18.01 inches, 10.57 inches below normal.
Madison's record precipitation for Sept. 13 is 2.34 inches in 1961.
Photos: Remembering the Great Ice Storm of 1976
March 1976 ice storm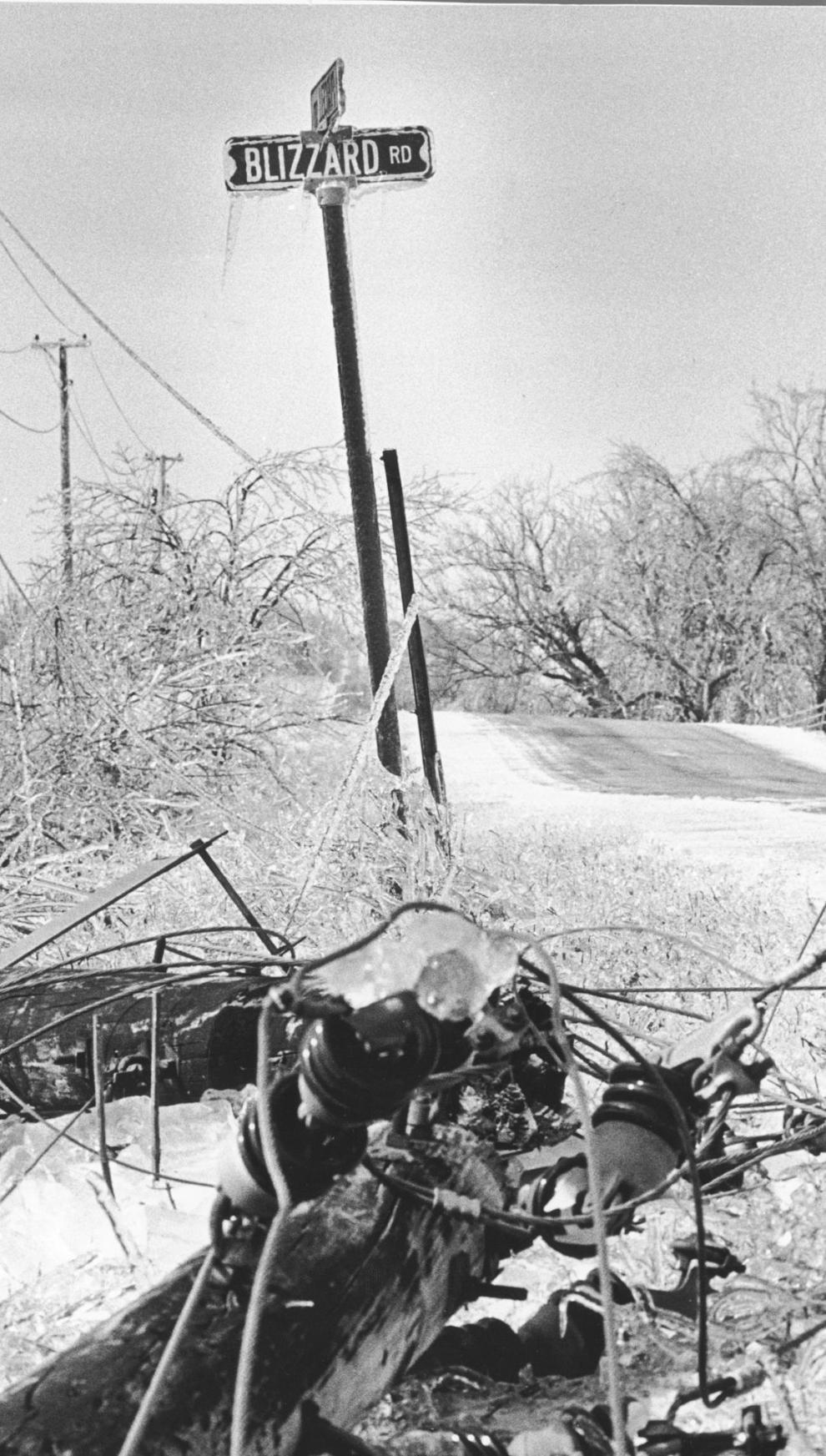 March 1976 ice storm cleanup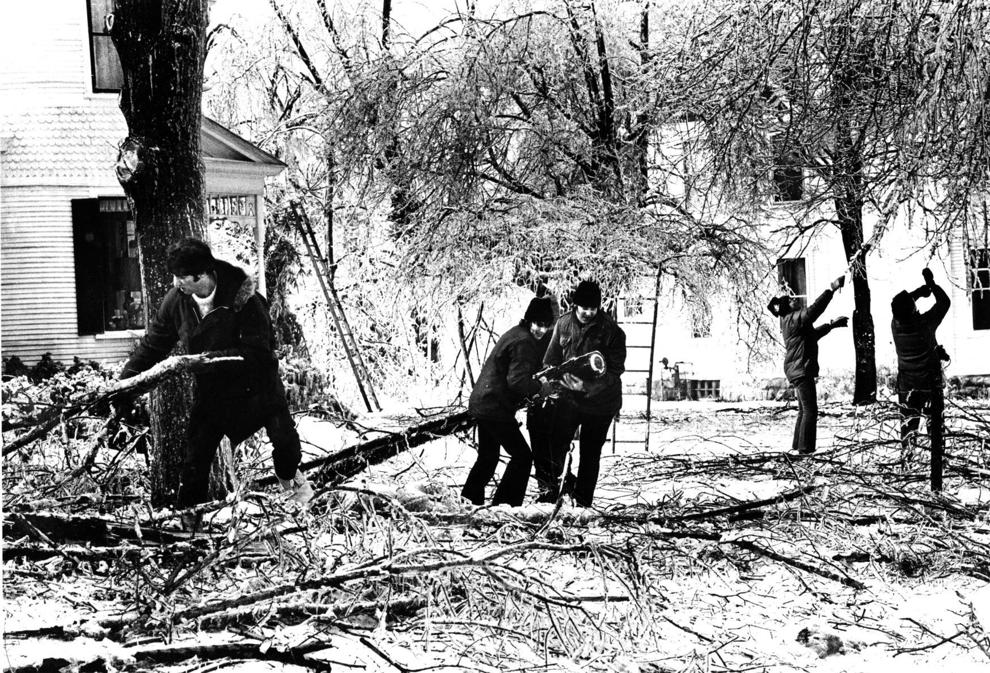 March 1976 ice storm fence
March 1976 ice storm power pole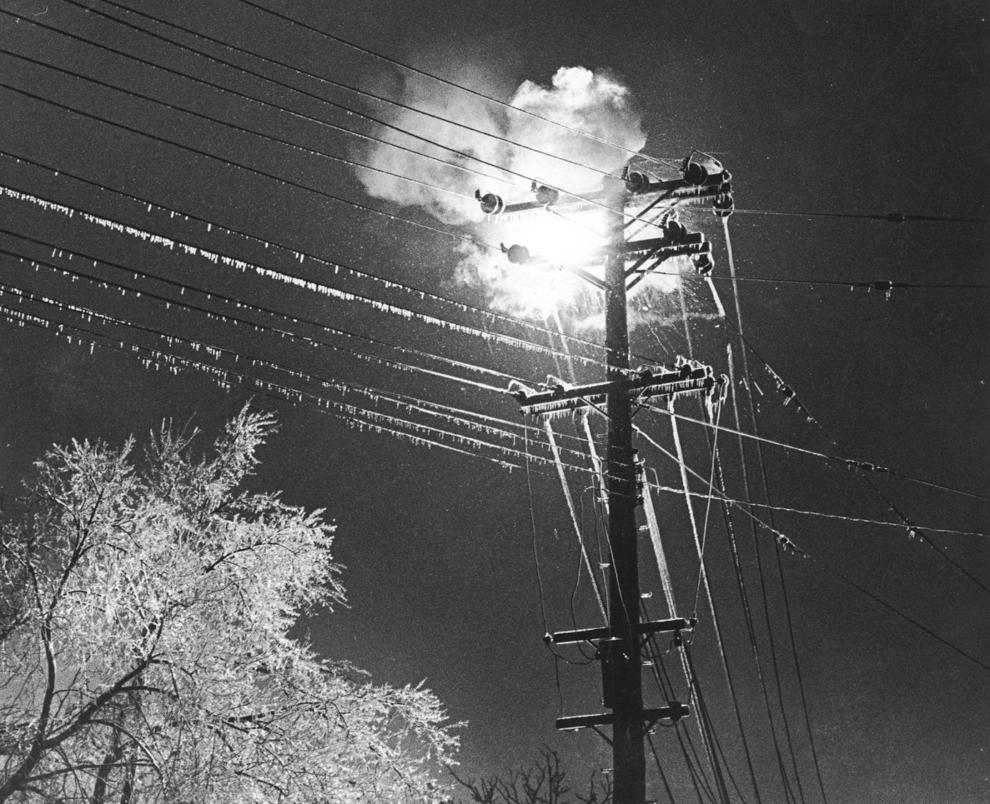 March 1976 ice storm cars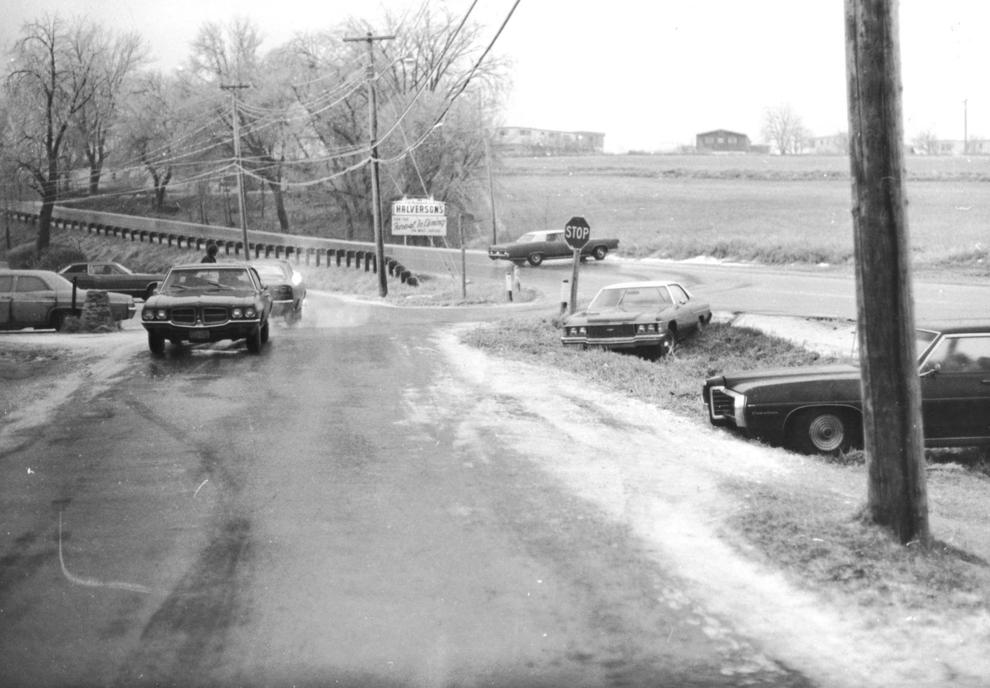 March 1976 ice storm fence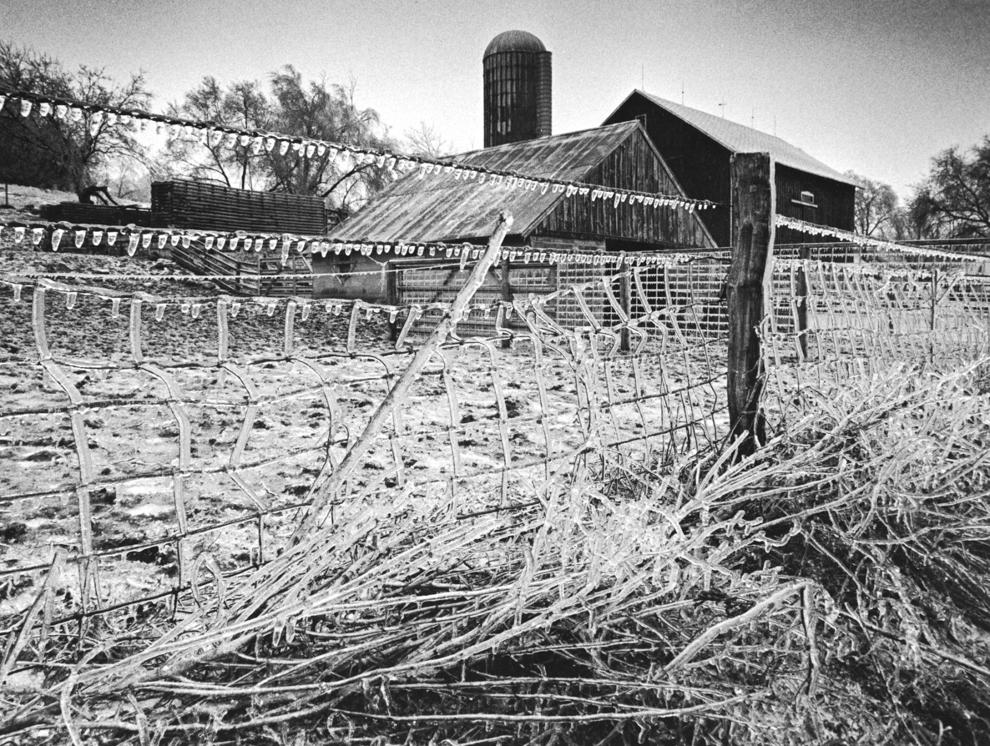 March 1976 ice storm devastation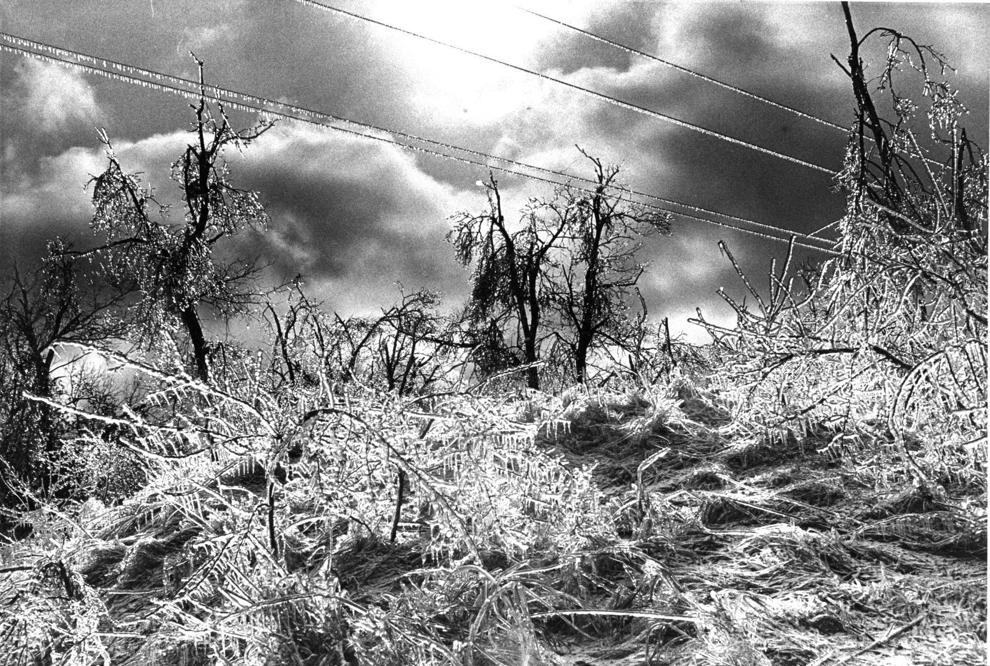 March 1976 ice storm front page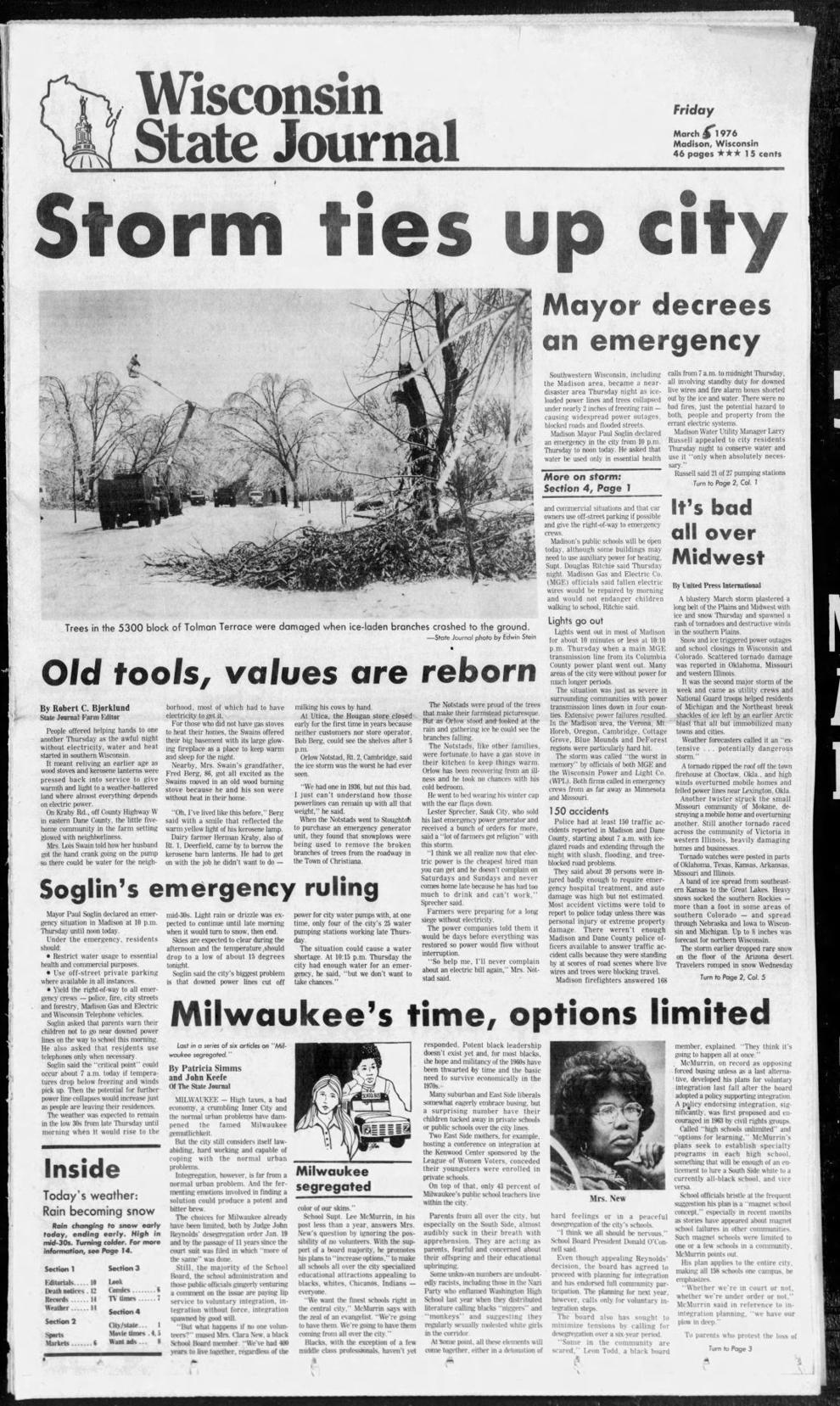 March 1976 ice storm page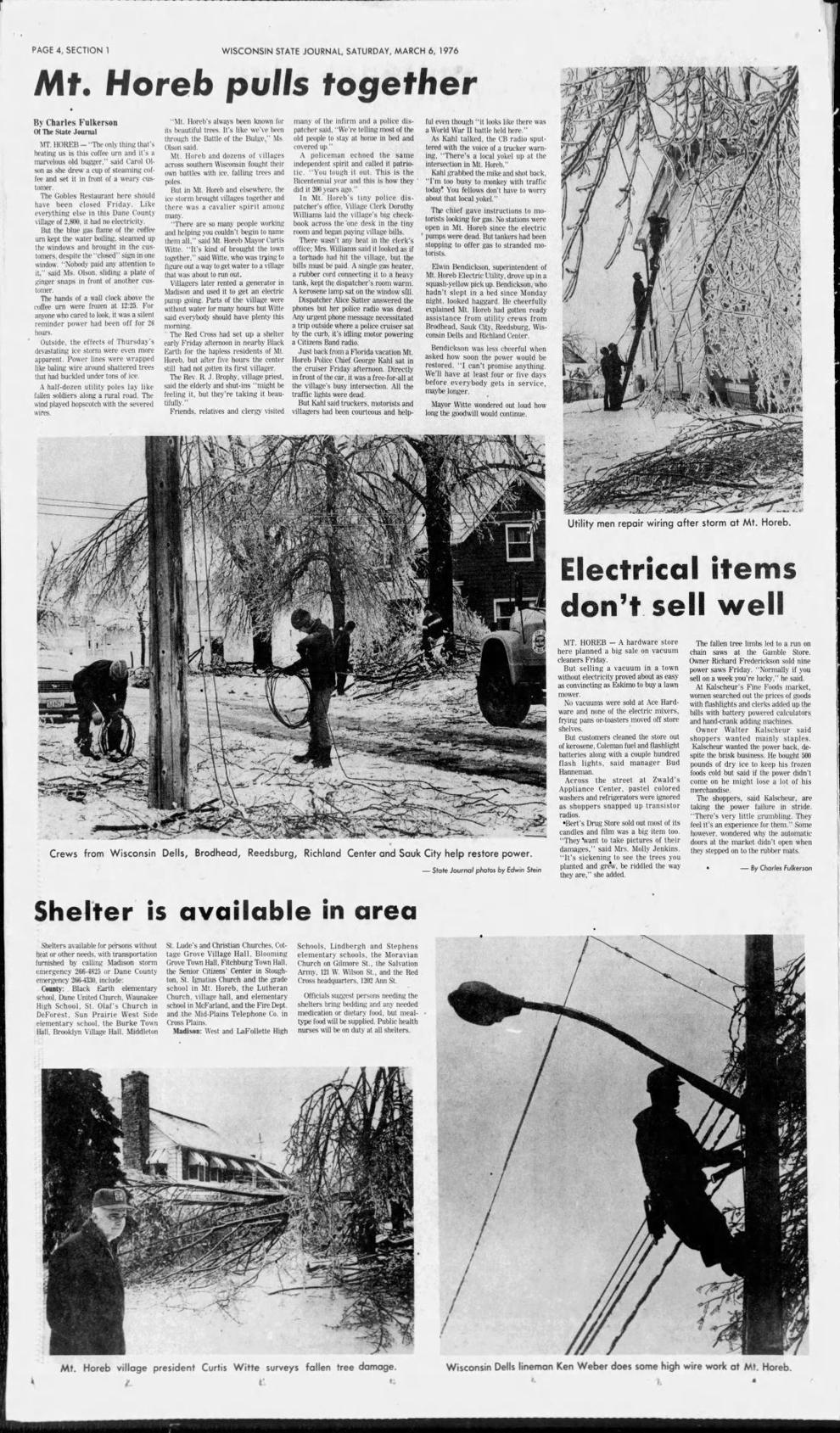 March 1976 ice storm front page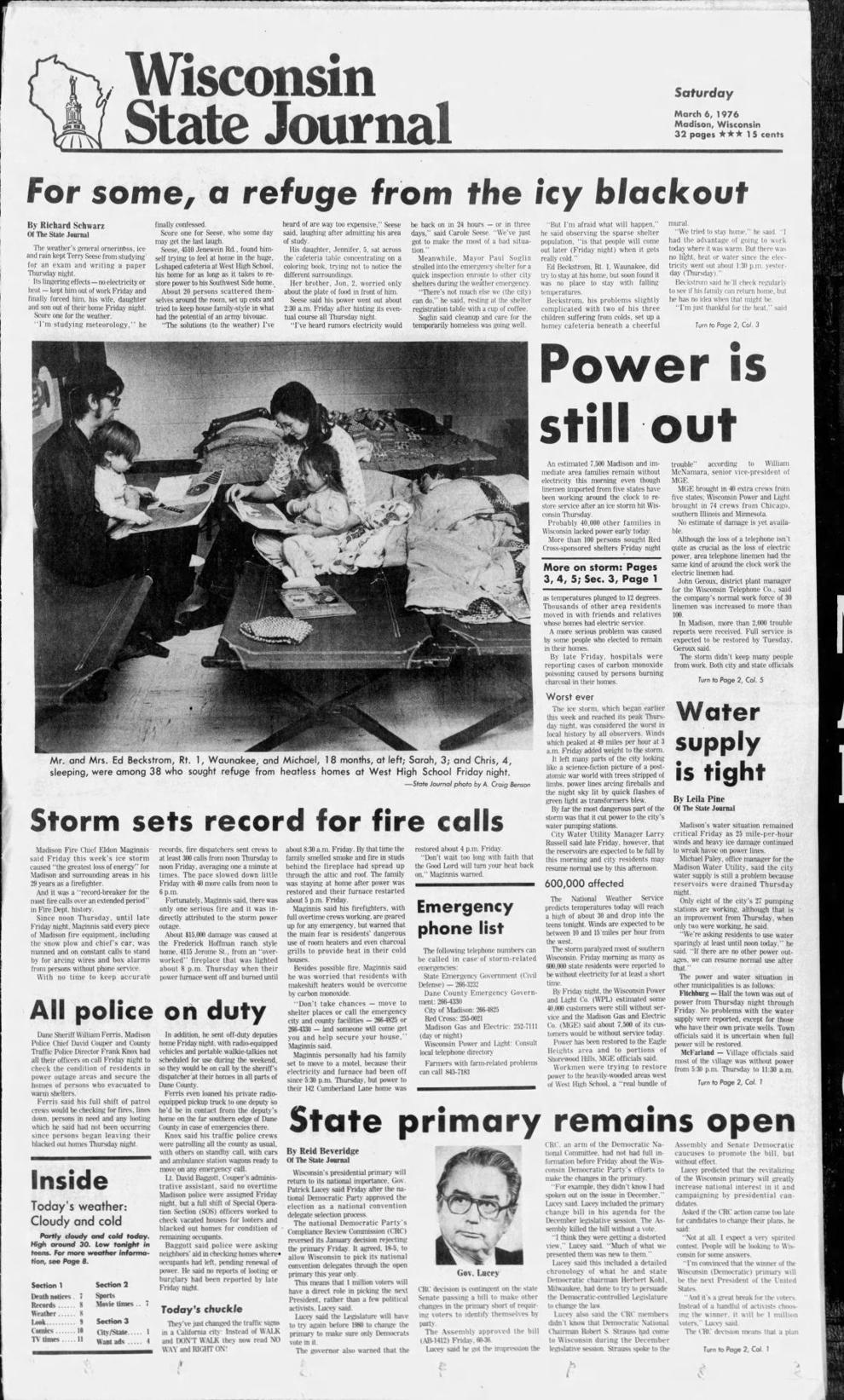 March 1976 ice storm page