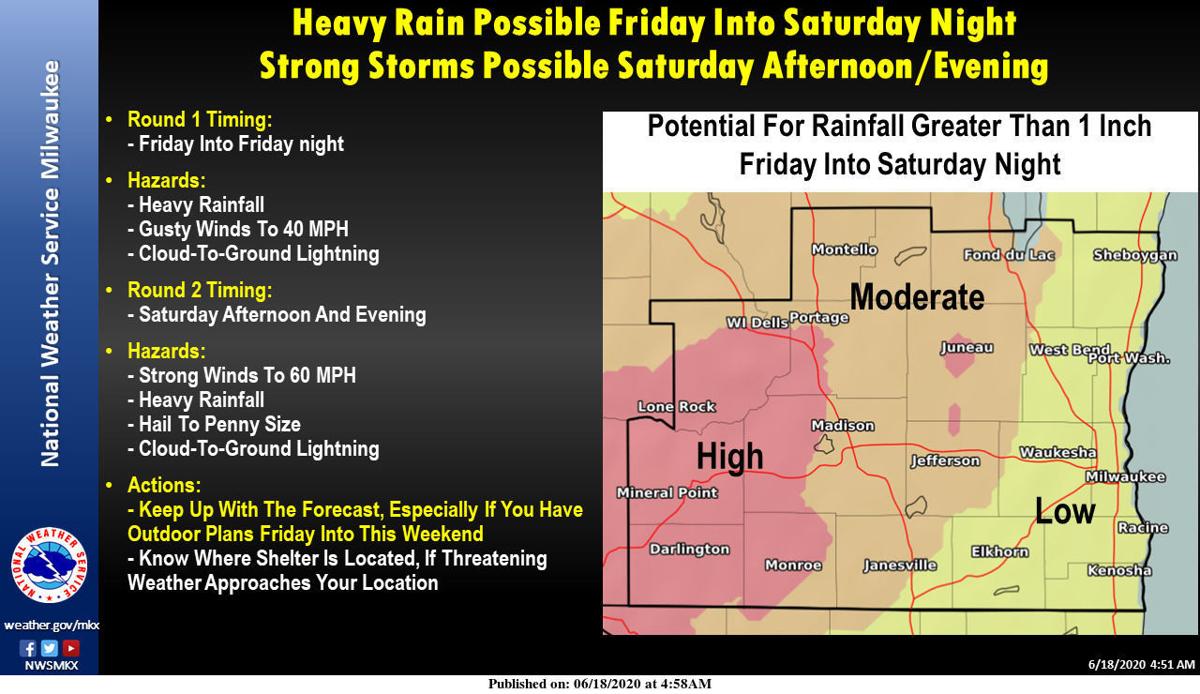 Heavy rain and strong storms are possible Friday and Saturday for southern Wisconsin, with the strongest storms Saturday afternoon and evening, according to forecasters.
The storms Friday into Friday night could feature heavy rain, lightning and winds to 40 miles per hour, while the storms Saturday afternoon and evening could include heavy rain, lightning, penny size hail, and winds to 60 mph, the National Weather Service said.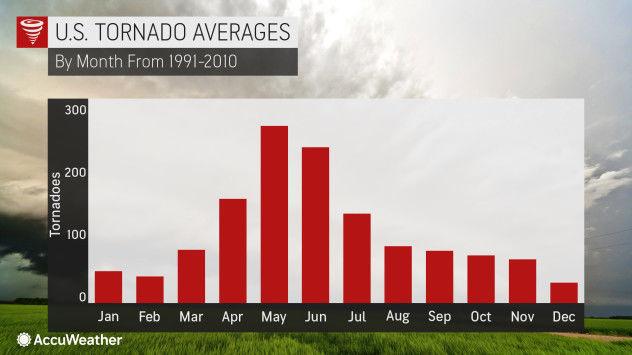 In Madison on Thursday, look for sunny skies, a high near 87 and south winds at 5 to 10 mph.
After an overnight low around 64, Friday's forecast features 50% chance for showers and storms after 1 p.m., mostly sunny skies, a high near 88 and southwest winds around 5 mph.
The Weather Service said the chances for showers and storms continue at 50% Friday night; 70% Saturday, with possible rain totals of a half to three-quarters of an inch; 60% Saturday night, with possible totals of a quarter- to half-inch; 30% Sunday; 40% Sunday night; 50% Monday; and 30% Monday night through Wednesday.
Skies over Madison should be mostly cloudy Saturday, partly sunny Sunday and Monday, and mostly sunny Tuesday and Wednesday, with highs near 82, 83, 83, 81 and 79, and lows Friday night through Tuesday night around 66, 65, 64, 62 and 60.
Wednesday's high in Madison was 84 at 4:20 p.m., 5 degrees above the normal high and 11 degrees below the record high of 95 for June 17, set in 1994.
Wednesday's low in Madison was 56 at 4:38 a.m., 1 degree below the normal low and 20 degrees above the record low of 36 for June 17, set in 1972.
No precipitation was recorded at the Dane County Regional Airport on Wednesday, leaving Madison's June and meteorological summer (June through August) precipitation total at 2.55 inches, 0.02 inches below normal. The 2020 total stayed at 16.16 inches, 1.76 inches above normal.
Madison's record precipitation for June 17 is 4.51 inches in 1996.
---
From the archives: Deadly tornado leveled Barneveld 36 years ago
Barneveld aerial, 1984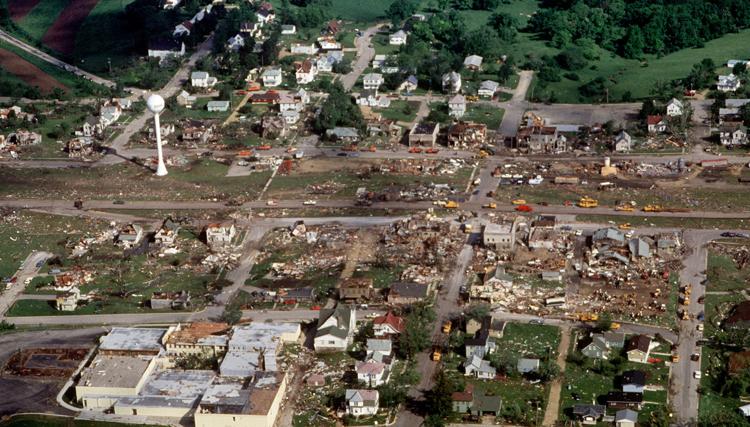 Barneveld car lot, 1984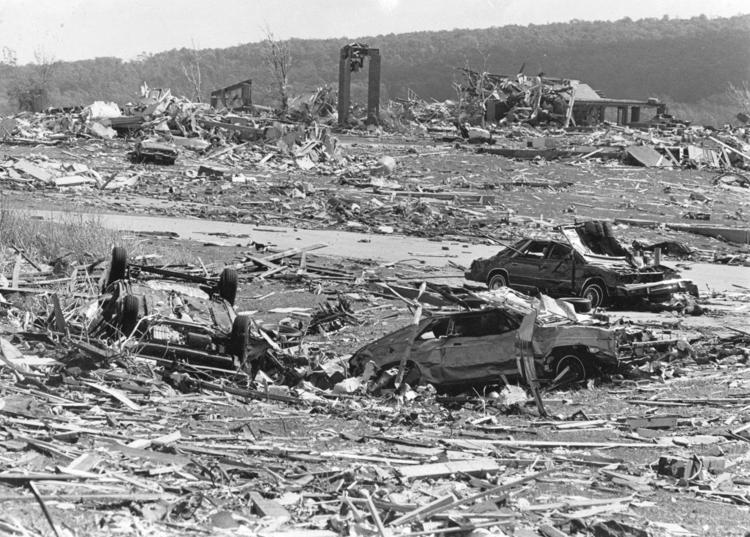 Lutheran church in Barneveld, 1984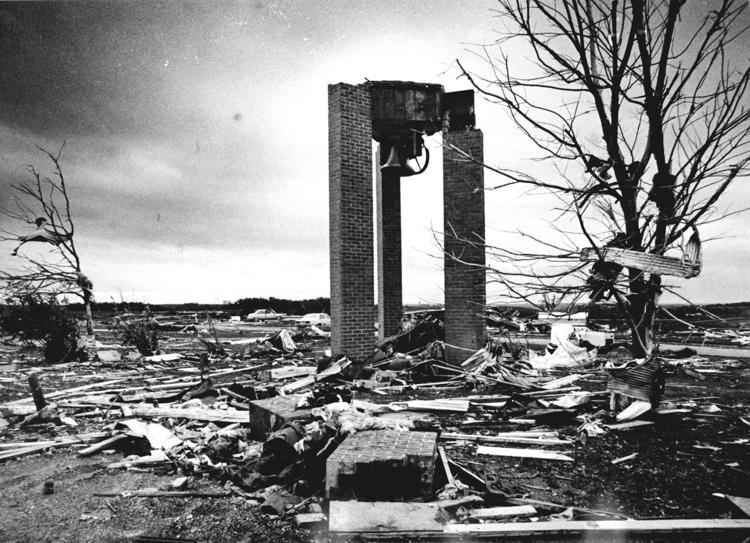 Barneveld tornado wreckage, 1984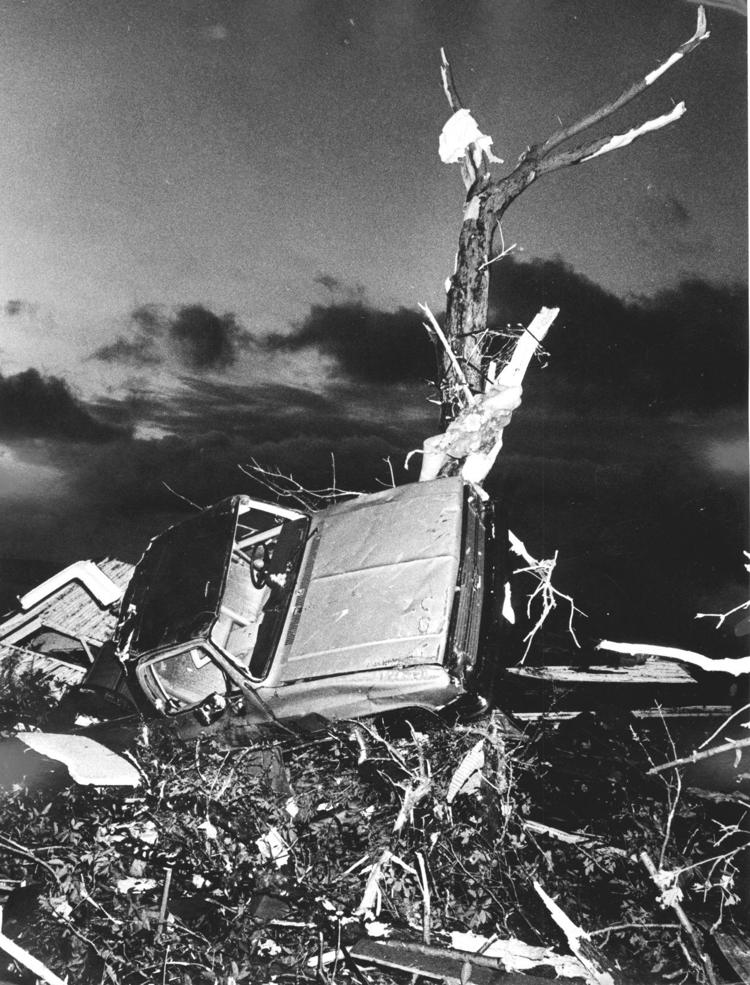 Barneveld tornado, view of downtown, 1984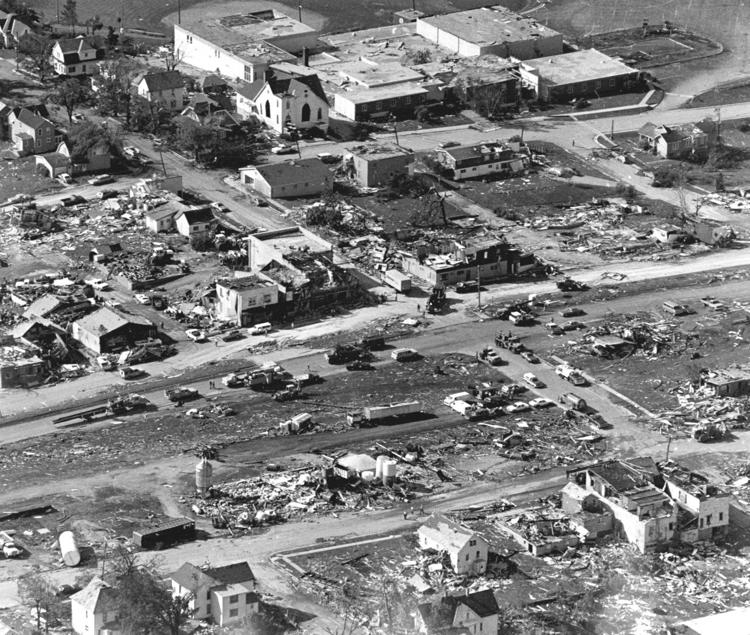 Barneveld aftermath, 1984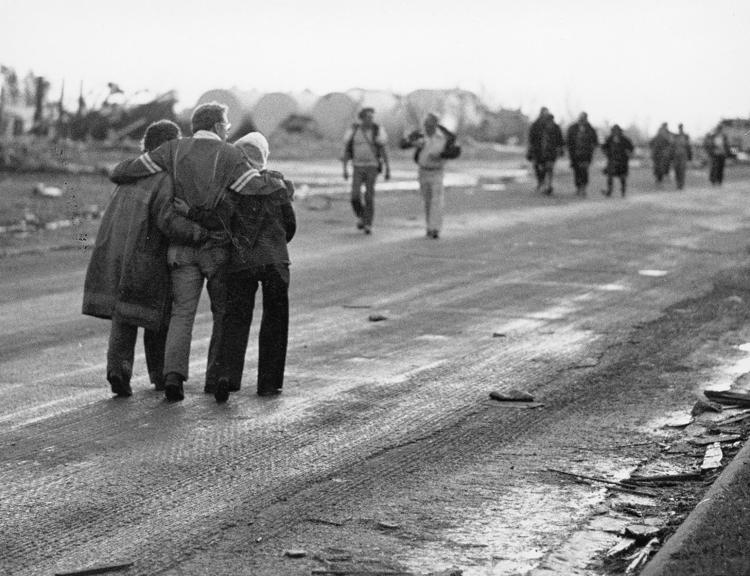 Barneveld tornado rescue, 1984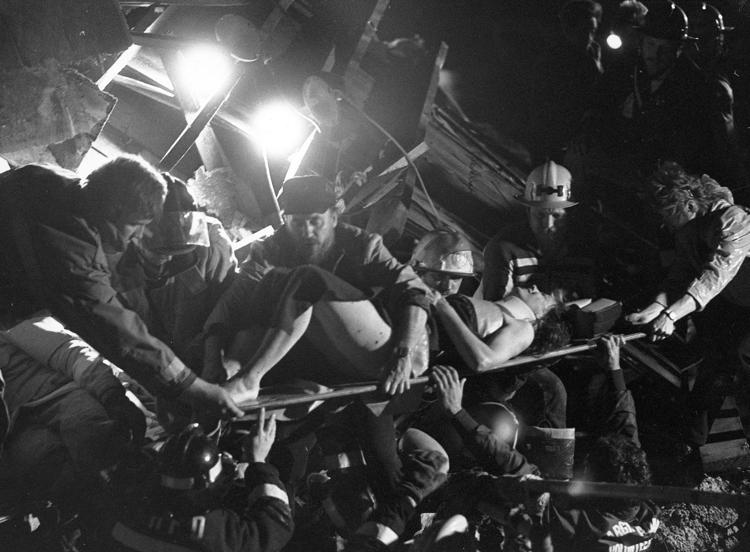 Barneveld tornado devastation, 1984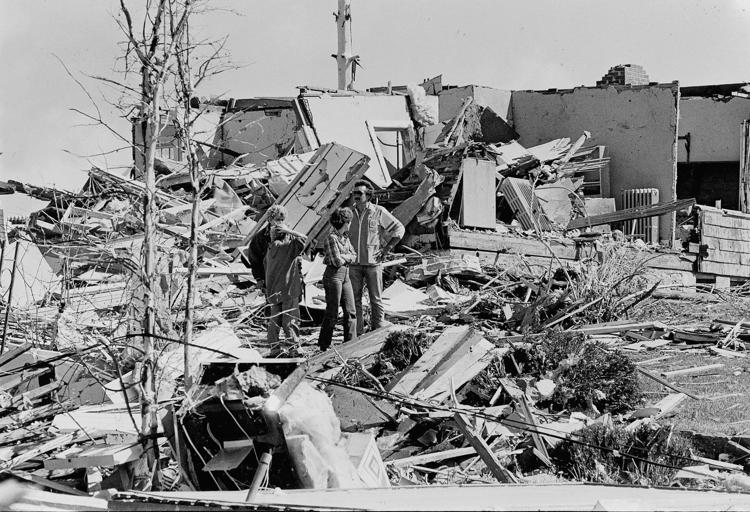 Barneveld tornado, 1984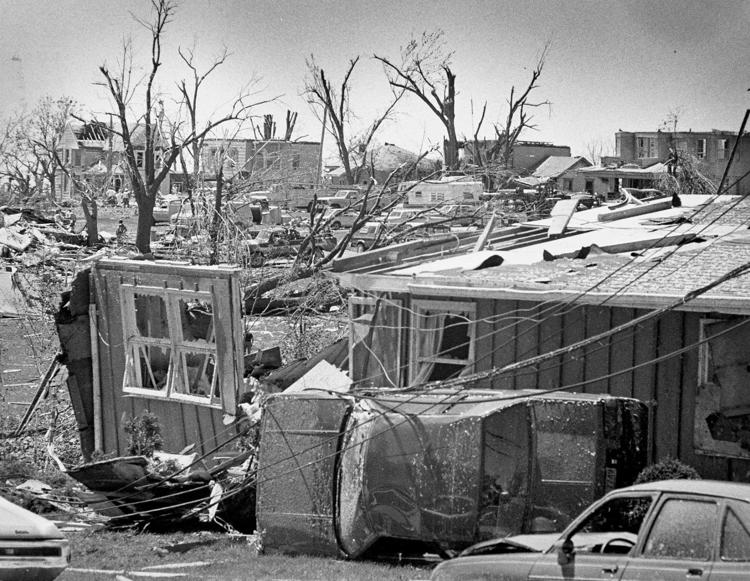 Barneveld power line, 1984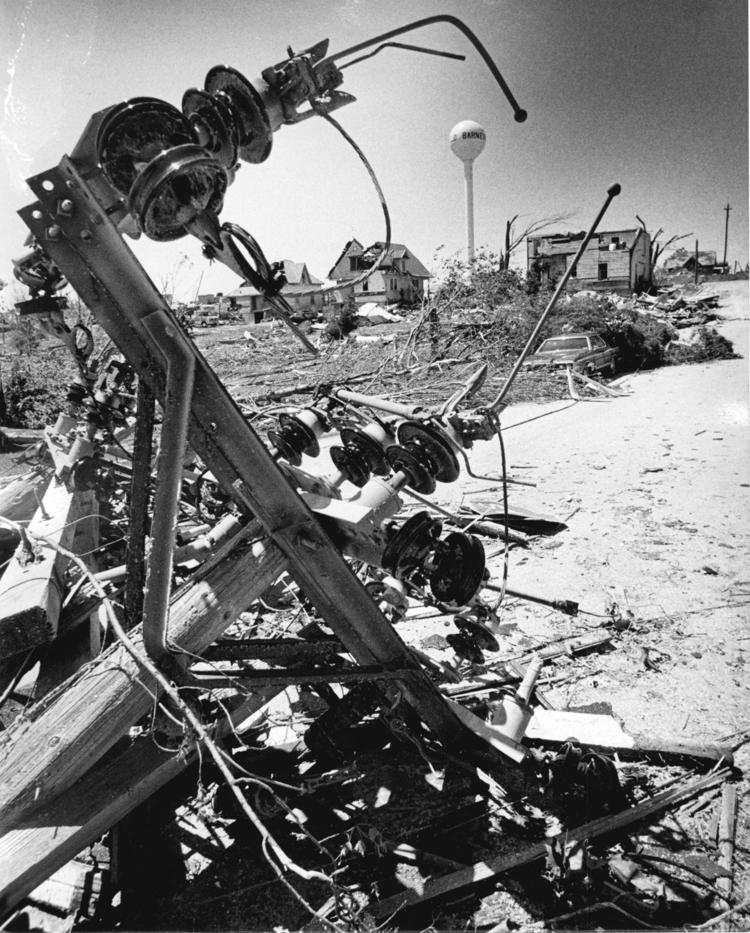 Barneveld aerial view, 1984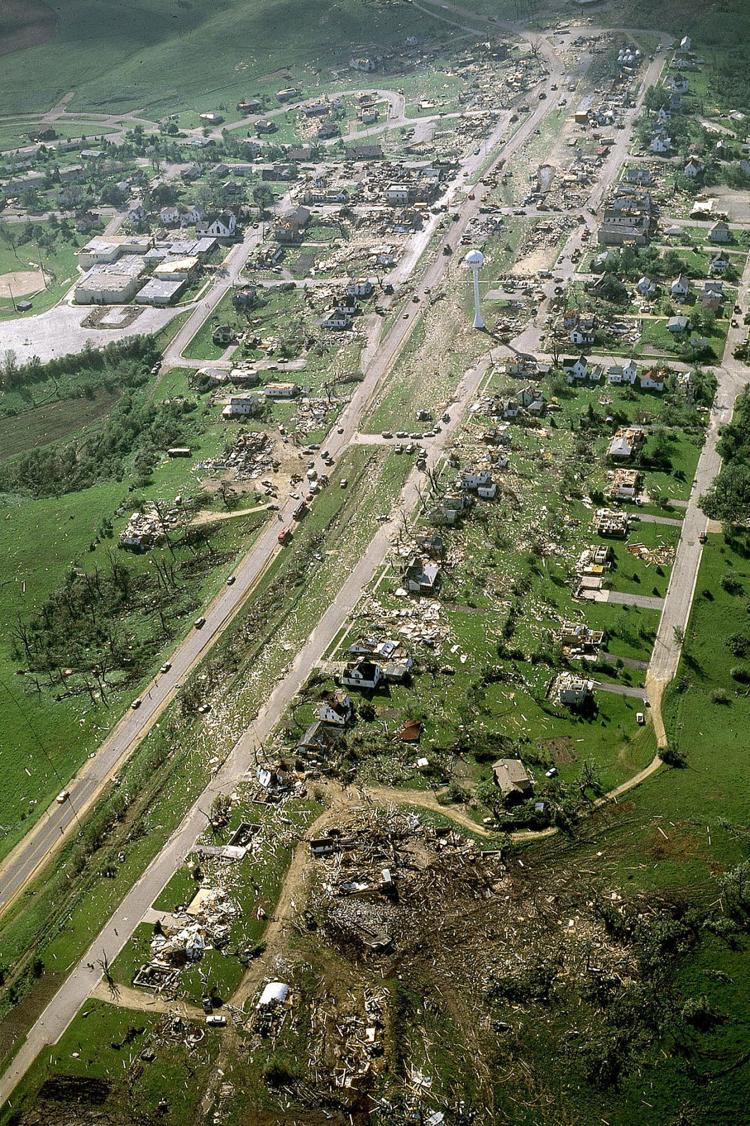 Barneveld damage, 1984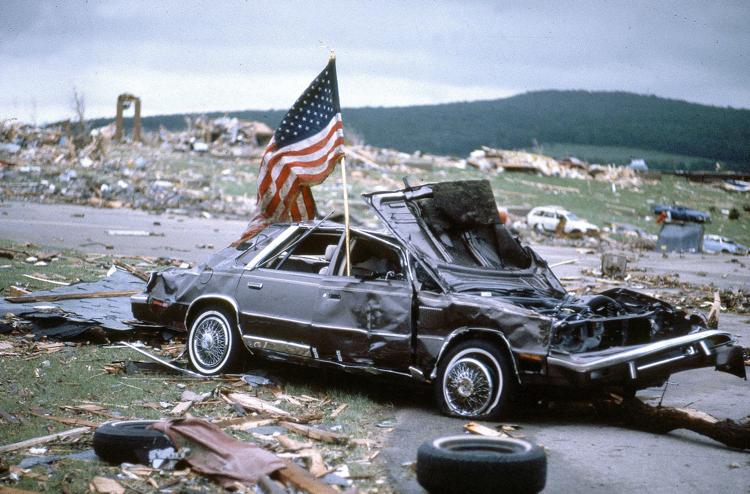 Barneveld tornado aerial, 1984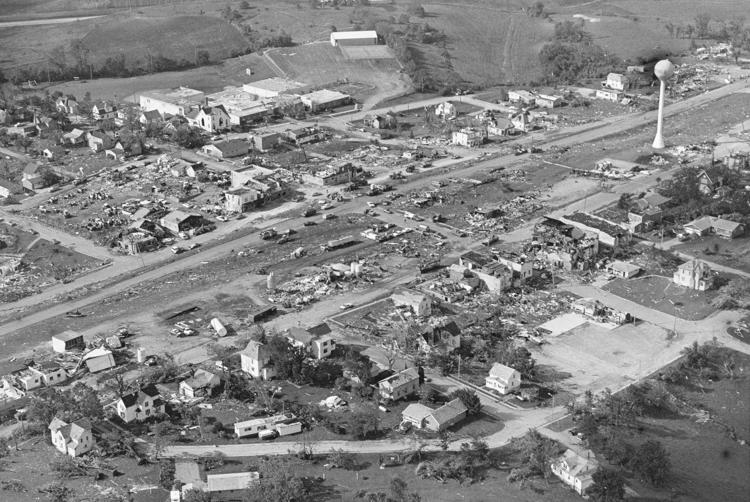 Barneveld town meeting, 1984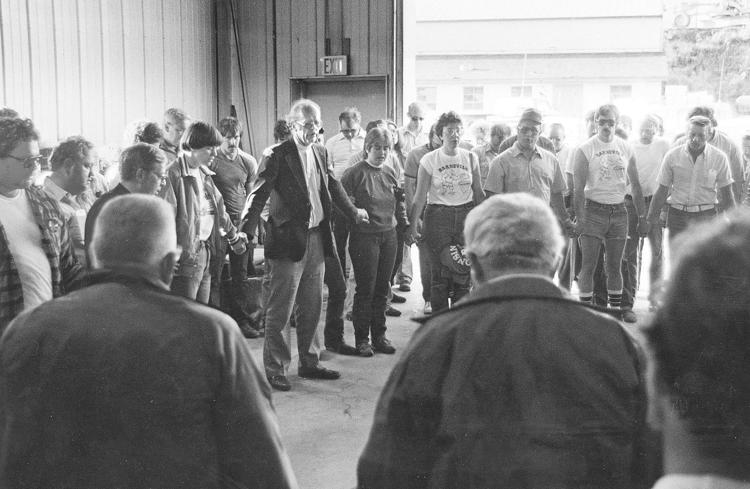 Arneson home, 1984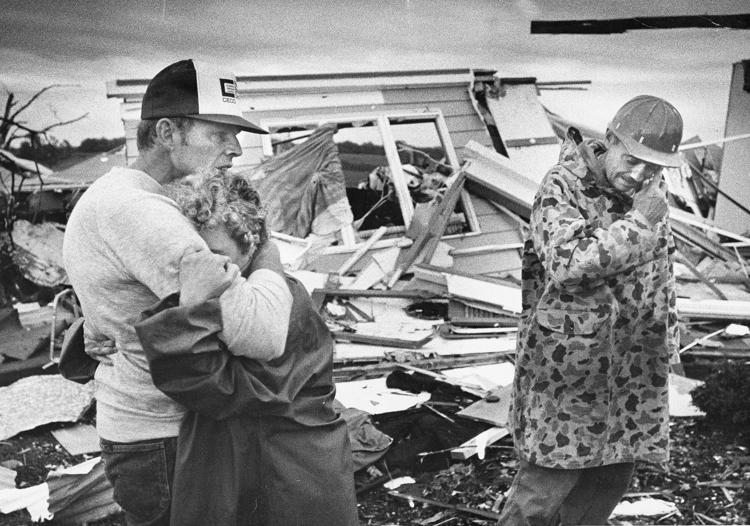 Sweep through town, 1984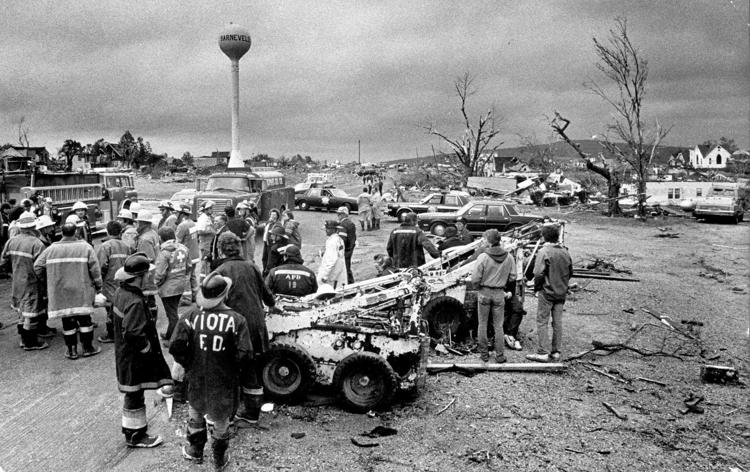 Be the first to know
Get local news delivered to your inbox!