Severe thunderstorms are possible Friday afternoon and evening for southern Wisconsin, with damaging winds up to 60 miles per hour and large hail the main hazards, and also a low risk for a few tornadoes north of a line from Madison to Milwaukee, according to forecasters.
Earlier Friday prior to daybreak, scattered storms are possible west of Madison, while there will be chances for more storms at times late Sunday through Tuesday, with lightning the main hazard expected, the National Weather Service said.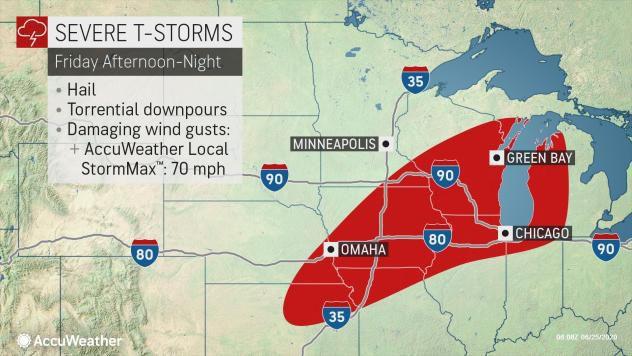 The severe storm threat on Friday will stretch from the central Plains to the Great Lakes, "bringing a damaging wind and hail threat as they form initially in the afternoon, with an additional flash flood threat increasing as the afternoon and evening progresses and storms congeal into larger lines and clusters," said AccuWeather Meteorologist Matt Benz.
On Thursday in Madison, look for sunny skies, a high near 81 and winds developing out of the west around 5 mph in the afternoon, the Weather Service said.
Overnight, there's a 10% chance for showers and storms after 5 a.m., as the low falls to around 63.
The chance for showers and storms is 80% Friday and Friday night, with a half to three-quarters of an inch of rain possible, a high near 86 and south winds of 10 to 15 mph, gusting to 25 mph on Friday, and a low around 66.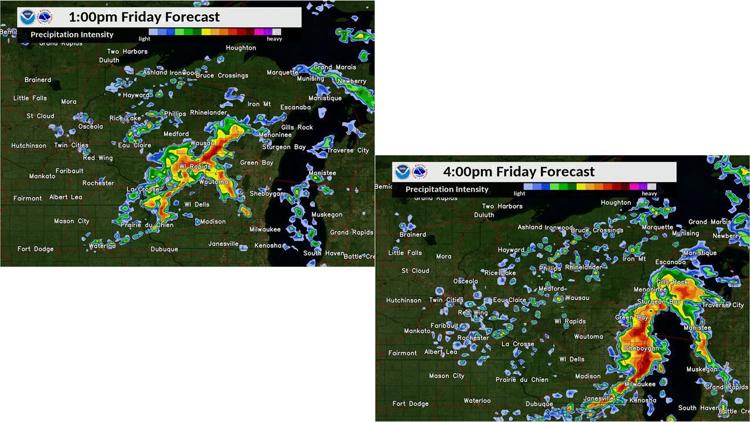 The Weather Service said chances for showers and storms continue at 20% Saturday, 30% Sunday, 40% Monday, 30% Monday night and Tuesday, and 20% Tuesday night and Wednesday.
Skies over Madison should be mostly sunny Saturday and Sunday, and partly sunny Monday through Wednesday, with highs near 84, 85, 88. 88 and 86, and lows Saturday night through Tuesday night around 63, 66, 68 and 67.
27 Storm Track meteorologist Max Tsaparis forecasts scattered showers and storms Friday, especially in the afternoon; showers and storms Friday night; a possible isolated storm south of Madison on Saturday, and a few storms possible Monday through Wednesday.
Tsaparis said highs for Madison Thursday through Wednesday should be near 82, 86, 85, 86, 88, 87 and 88, and overnight lows around 63, 65, 62, 66, 67 and 66.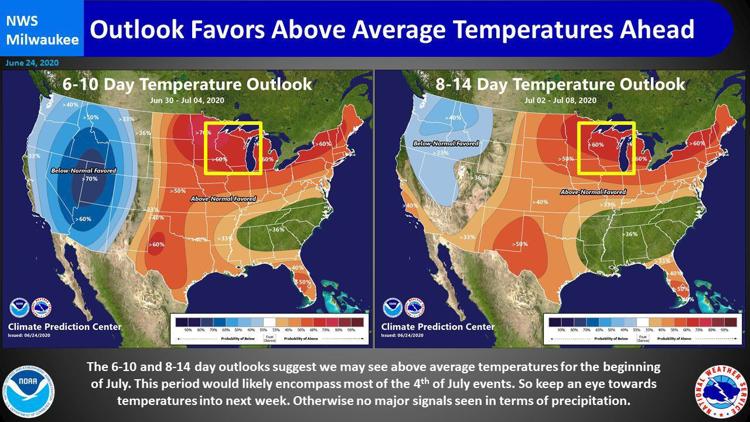 Wednesday's high in Madison was 76 at 3:56 p.m., 4 degrees below the normal high and 20 degrees below the record high of 96 for June 24, set in 1923.
Wednesday's low in Madison was 56 at 3:15 a.m., 3 degrees below the normal low and 12 degrees above the record low of 44 for June 24, set in 1972.
Officially, 0.01 inches of precipitation was recorded at the Dane County Regional Airport on Wednesday, boosting Madison's June and meteorological summer (June through August) precipitation total to 3.79 inches, 0.15 inches above normal. The 2020 total rose to 17.4 inches, 1.93 inches above normal.
Madison's record precipitation for June 24 is 1.49 inches in 1882.
---
From the archives: Deadly tornado leveled Barneveld 36 years ago
Barneveld aerial, 1984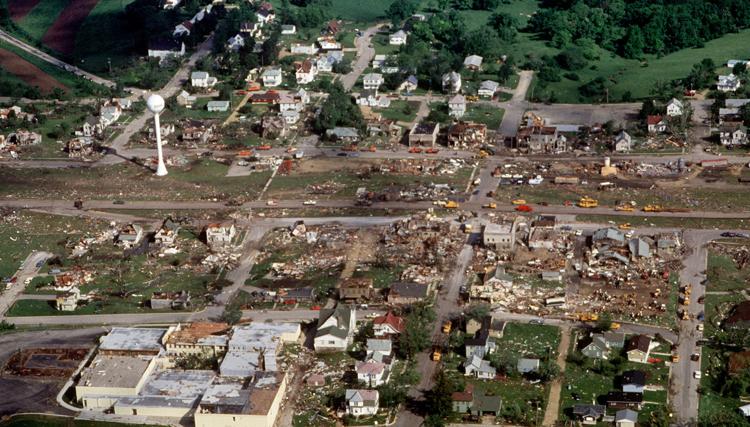 Barneveld car lot, 1984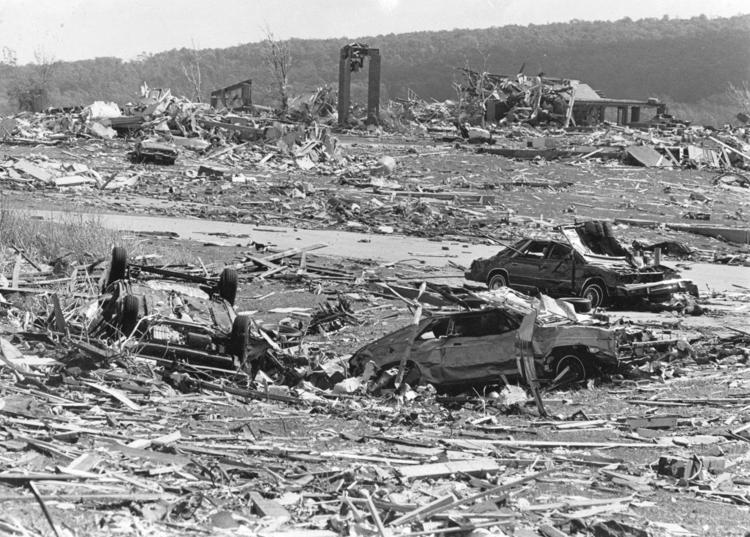 Lutheran church in Barneveld, 1984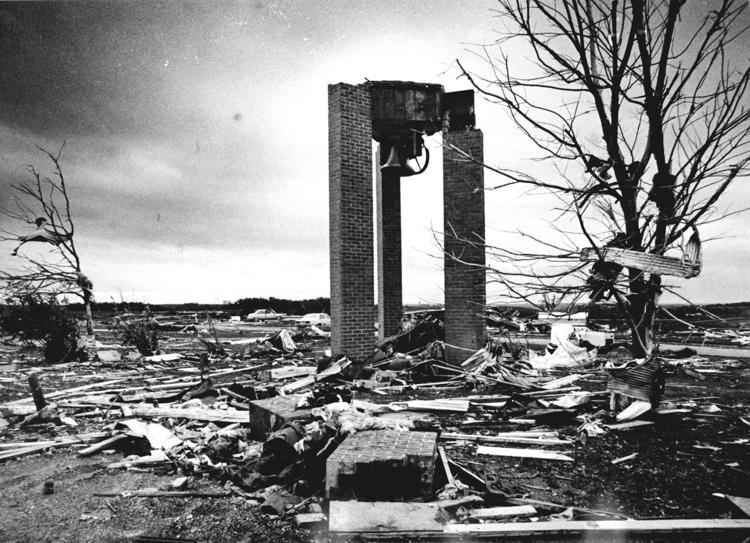 Barneveld tornado wreckage, 1984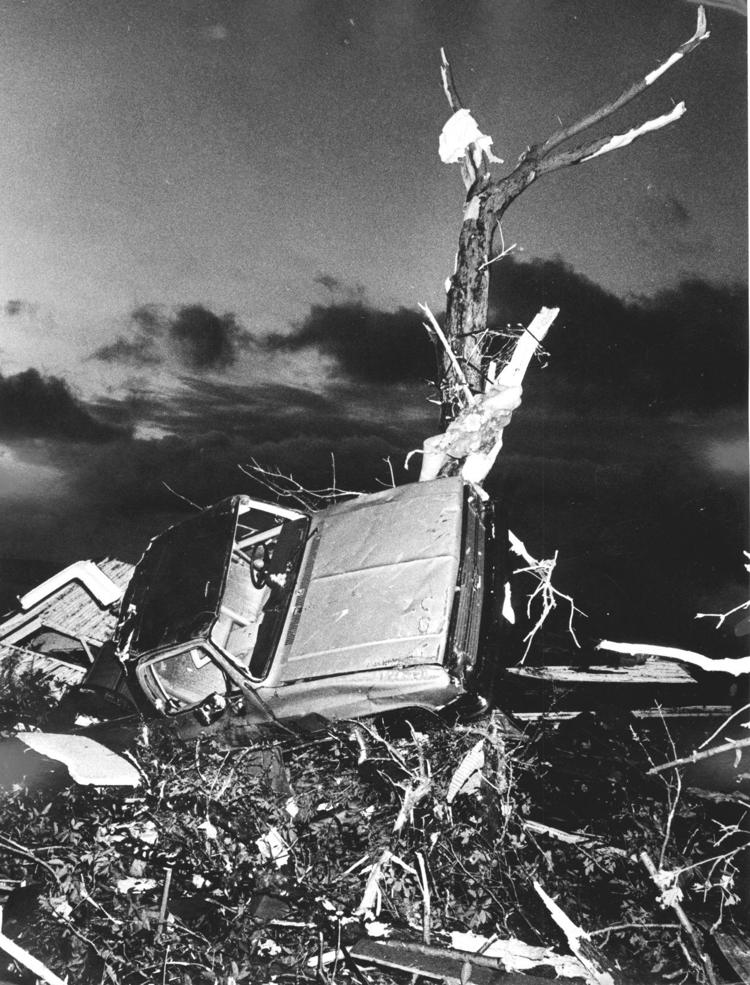 Barneveld tornado, view of downtown, 1984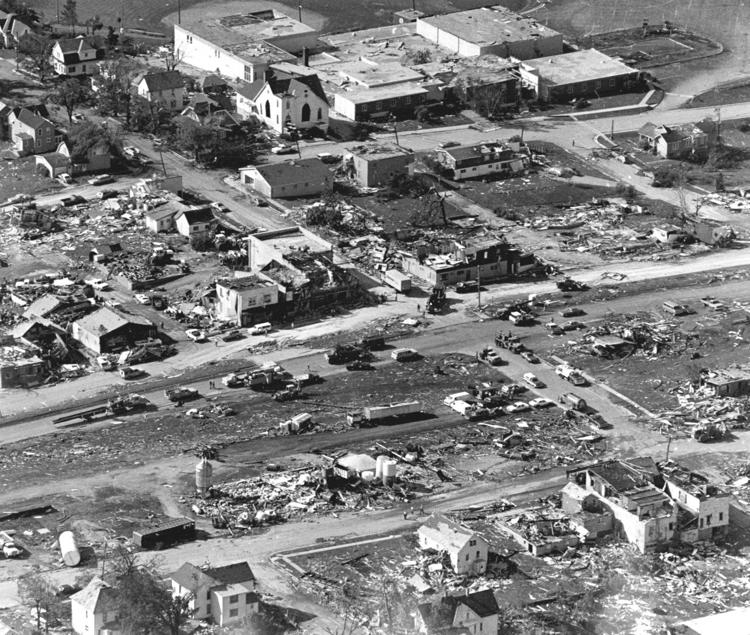 Barneveld aftermath, 1984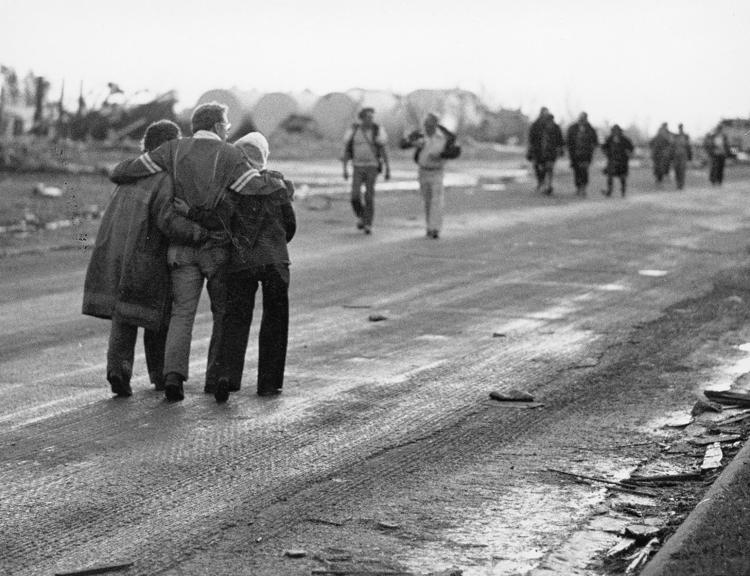 Barneveld tornado rescue, 1984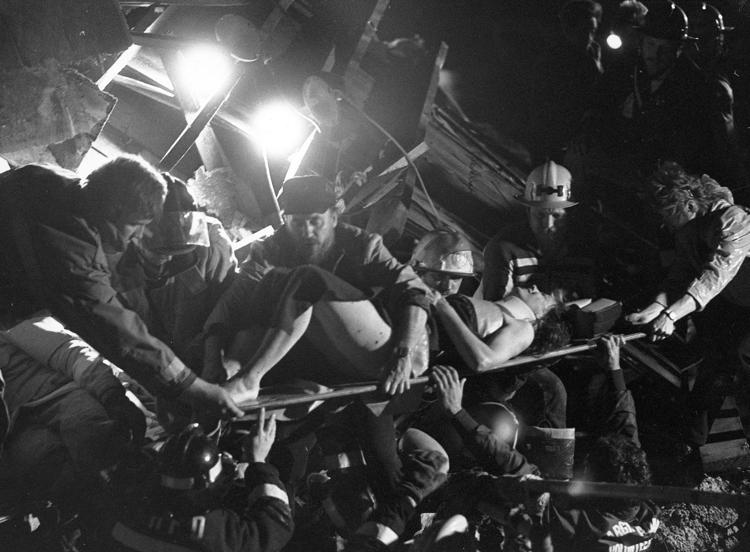 Barneveld tornado devastation, 1984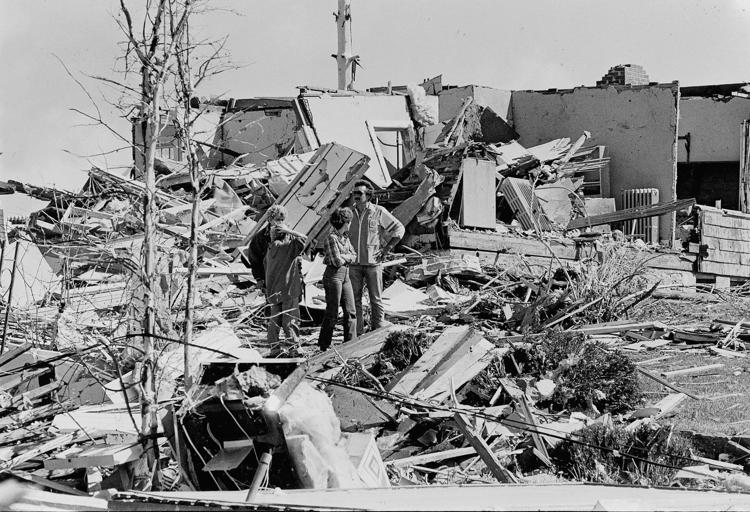 Barneveld tornado, 1984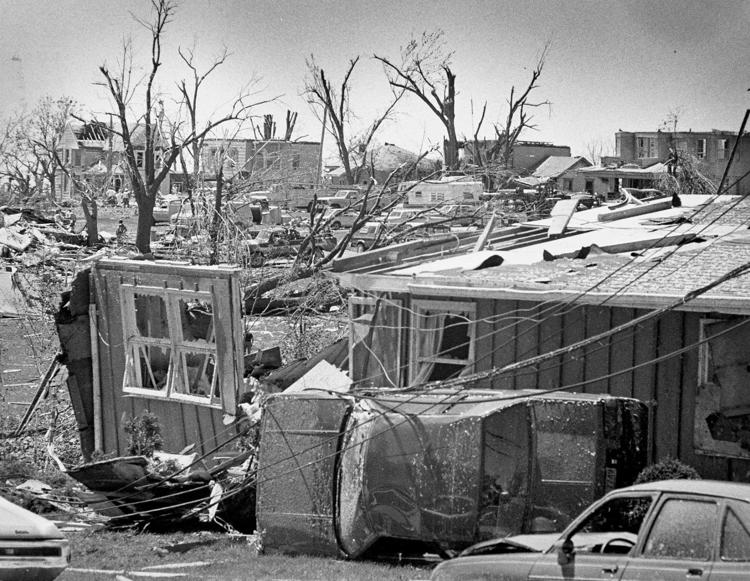 Barneveld power line, 1984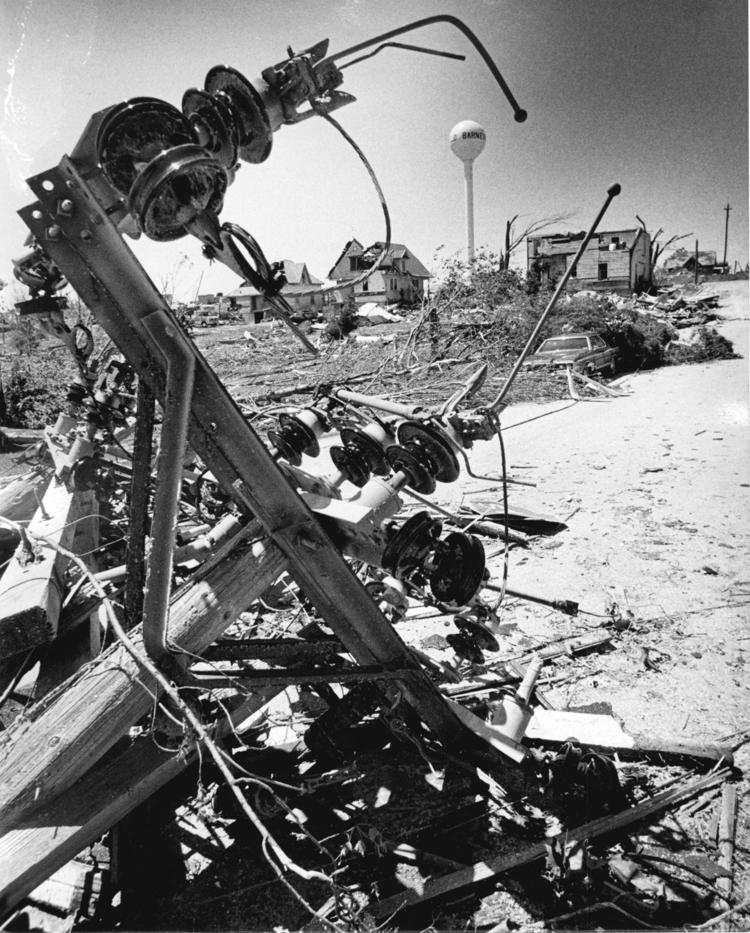 Barneveld aerial view, 1984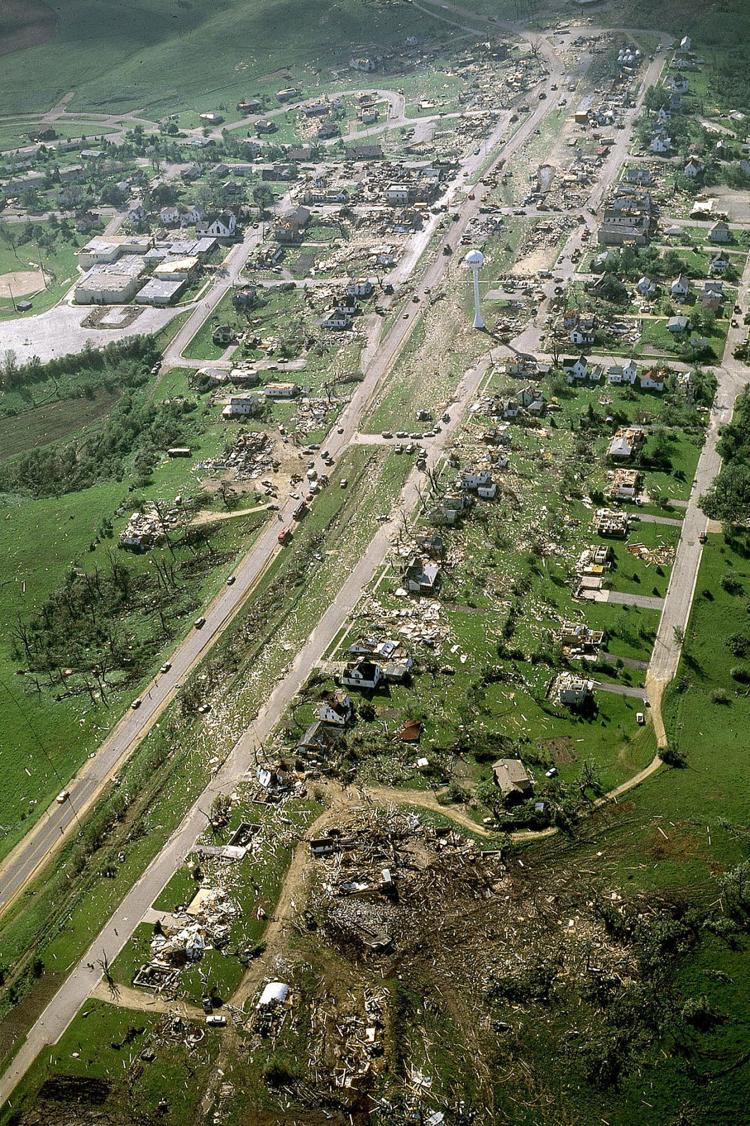 Barneveld damage, 1984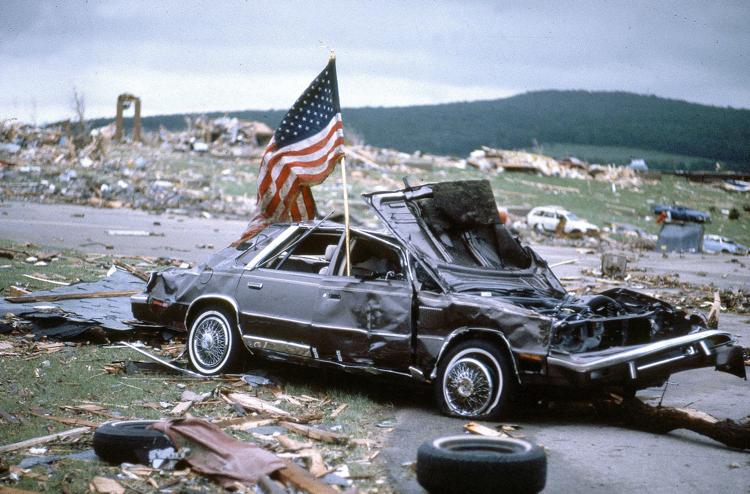 Barneveld tornado aerial, 1984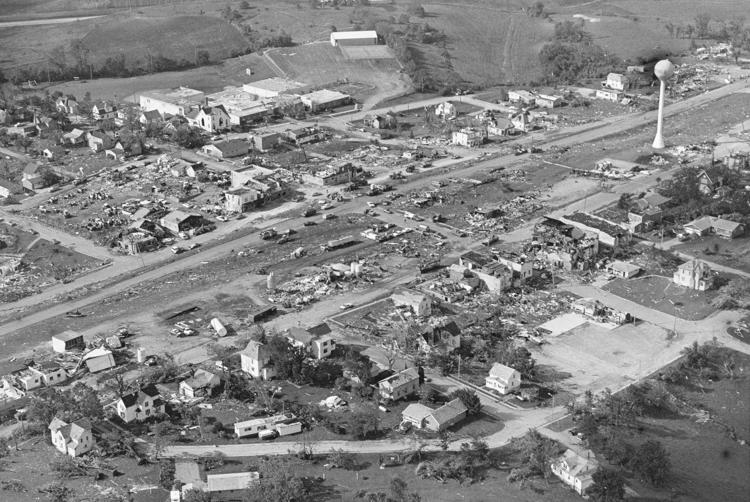 Barneveld town meeting, 1984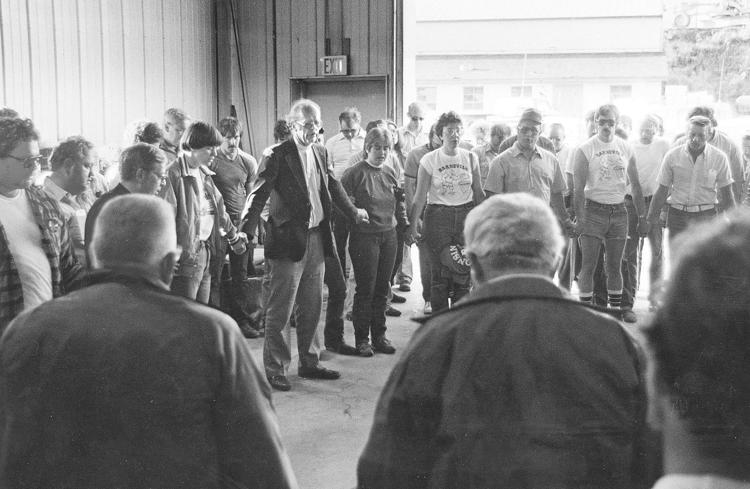 Arneson home, 1984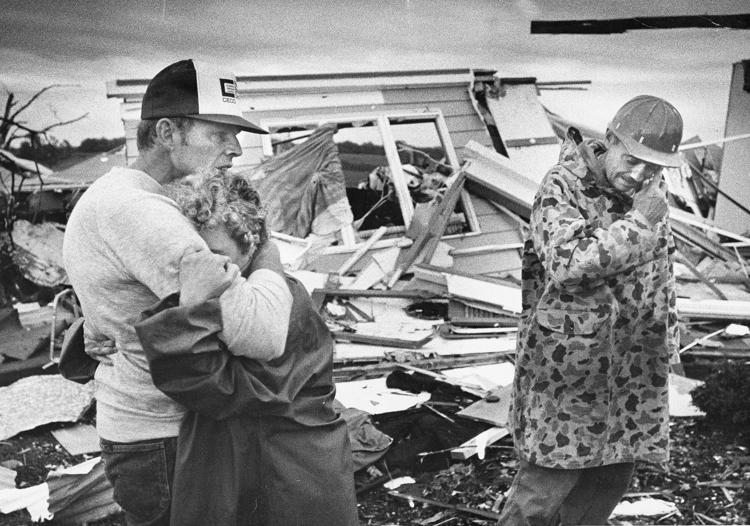 Sweep through town, 1984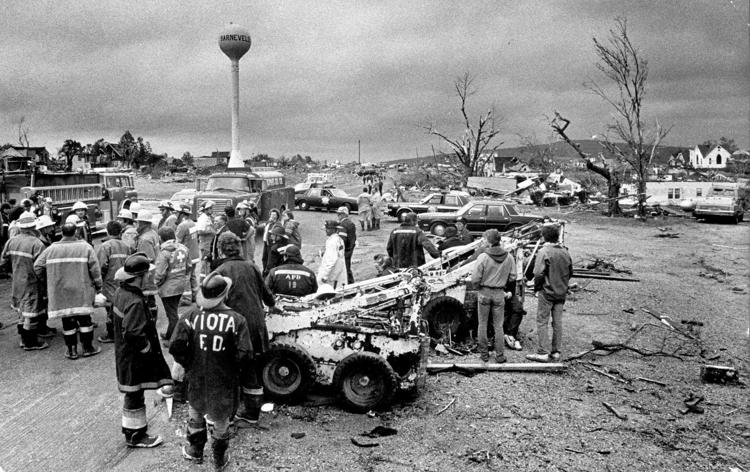 Be the first to know
Get local news delivered to your inbox!