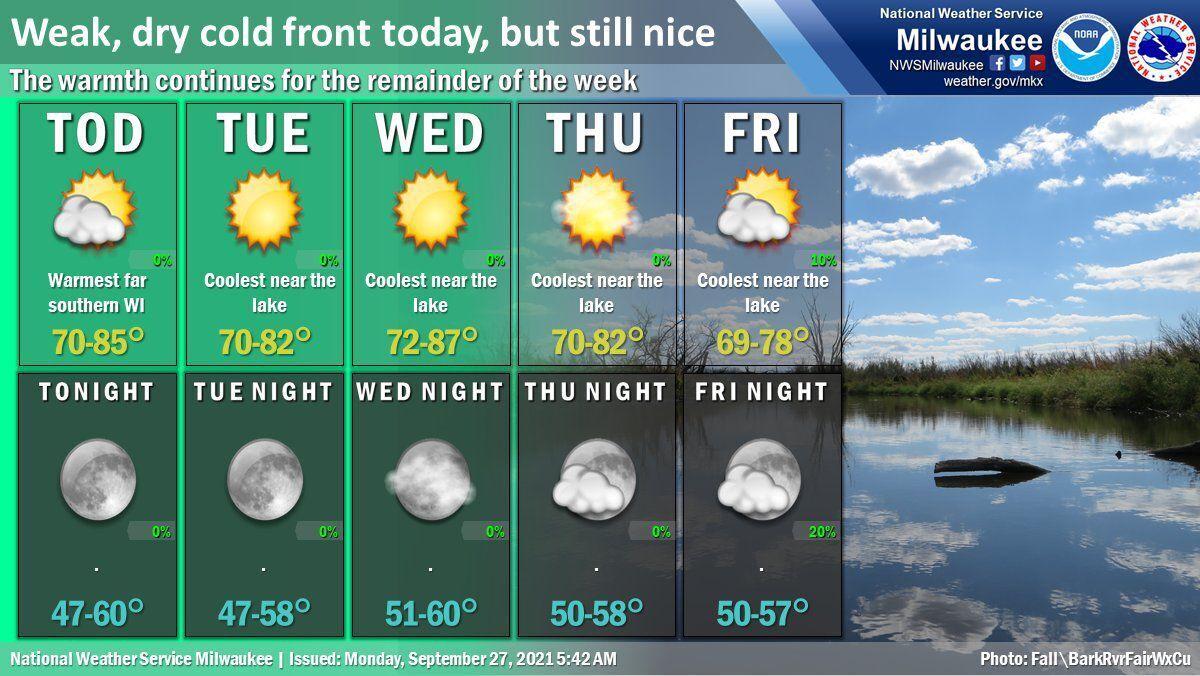 Southern Wisconsin will see summer-like weather on the cusp of October, with highs in the upper 70s and low 80s, according to forecasters.
The National Weather Service predicts dry weather until there's a 20% chance for showers Friday and Friday night, a 30% chance Saturday, and a 20% chance Saturday night and Sunday.
In Madison on Monday, look for sunny skies, a high near 81 and west winds at 5 to 10 miles per hour turning out of the north in the afternoon.
After an overnight low around 51, Tuesday should be sunny, with a high near 78 and southeast winds around 5 mph.
After a low overnight Tuesday into Wednesday around 52, Wednesday's forecast features sunny skies, a high near 83 and southeast winds around 5 mph.
The Weather Service said skies over Madison should be mostly sunny Thursday and Friday, and partly sunny Saturday and Sunday, with highs near 79, 76, 73 and 70, and lows Wednesday night through Saturday night around 55, 55, 54 and 53.
27 Storm Track meteorologist Max Tsaparis also forecasts summer-like weather for the close of September, with isolated showers possible Friday, rain possible Friday night, isolated showers possible Saturday, rain possible Saturday night, and a few showers possible Sunday.
Tsaparis said highs for Madison Monday through Sunday should be near 81, 78, 81, 79, 75, 72 and 70, and overnight lows around 50, 53, 57, 58, 54 and 54.
Sunday's high in Madison was 81 at 1:20 p.m., 12 degrees above the normal high and 6 degrees below the record high of 87 for Sept. 26, set in 1974.
Sunday's low in Madison was 52 at 1:42 a.m., 5 degrees above the normal low and 25 degrees above the record low of 27 for Sept. 26, set in 1966.
No precipitation was recorded at the Dane County Regional Airport on Sunday, leaving Madison's September and meteorological fall (September through November) precipitation total (rain plus snow converted to liquid) at 2.34 inches, 0.68 inches below normal. The 2021 total stayed at 18.93 inches, 11.17 inches below normal.
Madison's record precipitation for Sept. 26 is 1.27 inches in 1880.
Photos: Check out these epic shots of past Madison-area storms
Tornado leaves Barneveld in ruins in 1984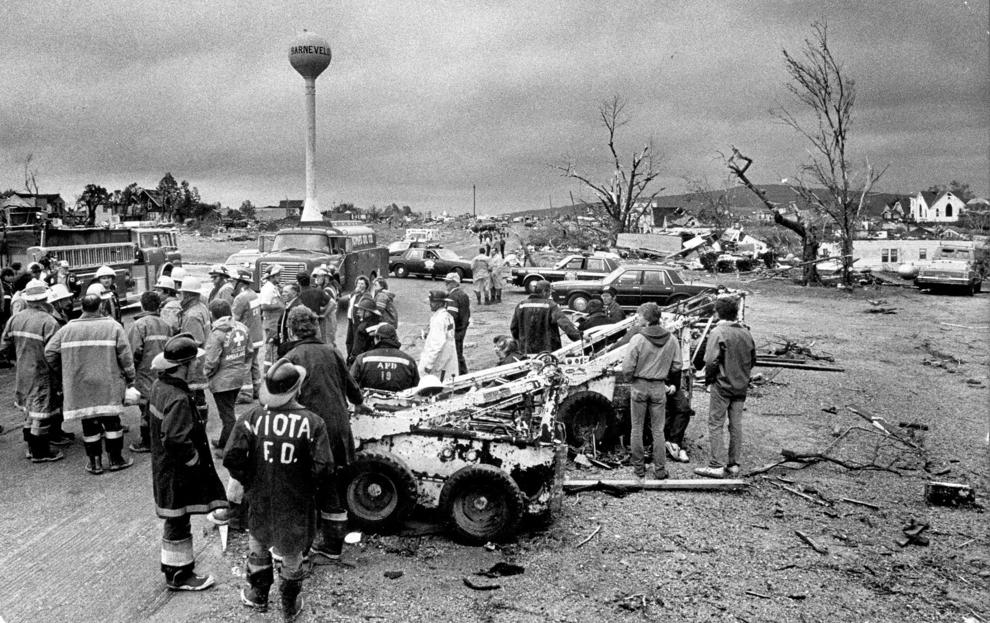 Barns destroyed in 1998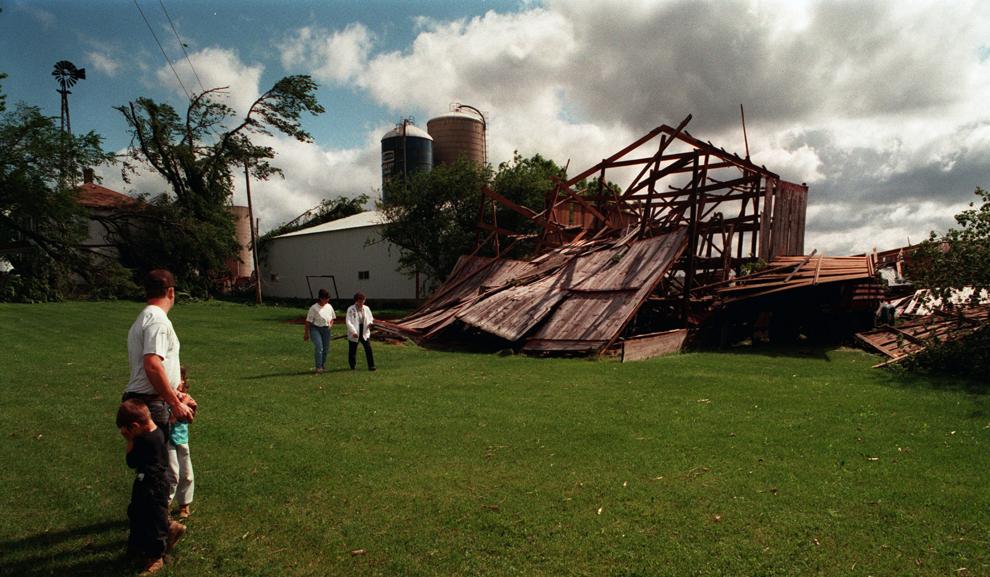 Record-breaking storm hits in April 1973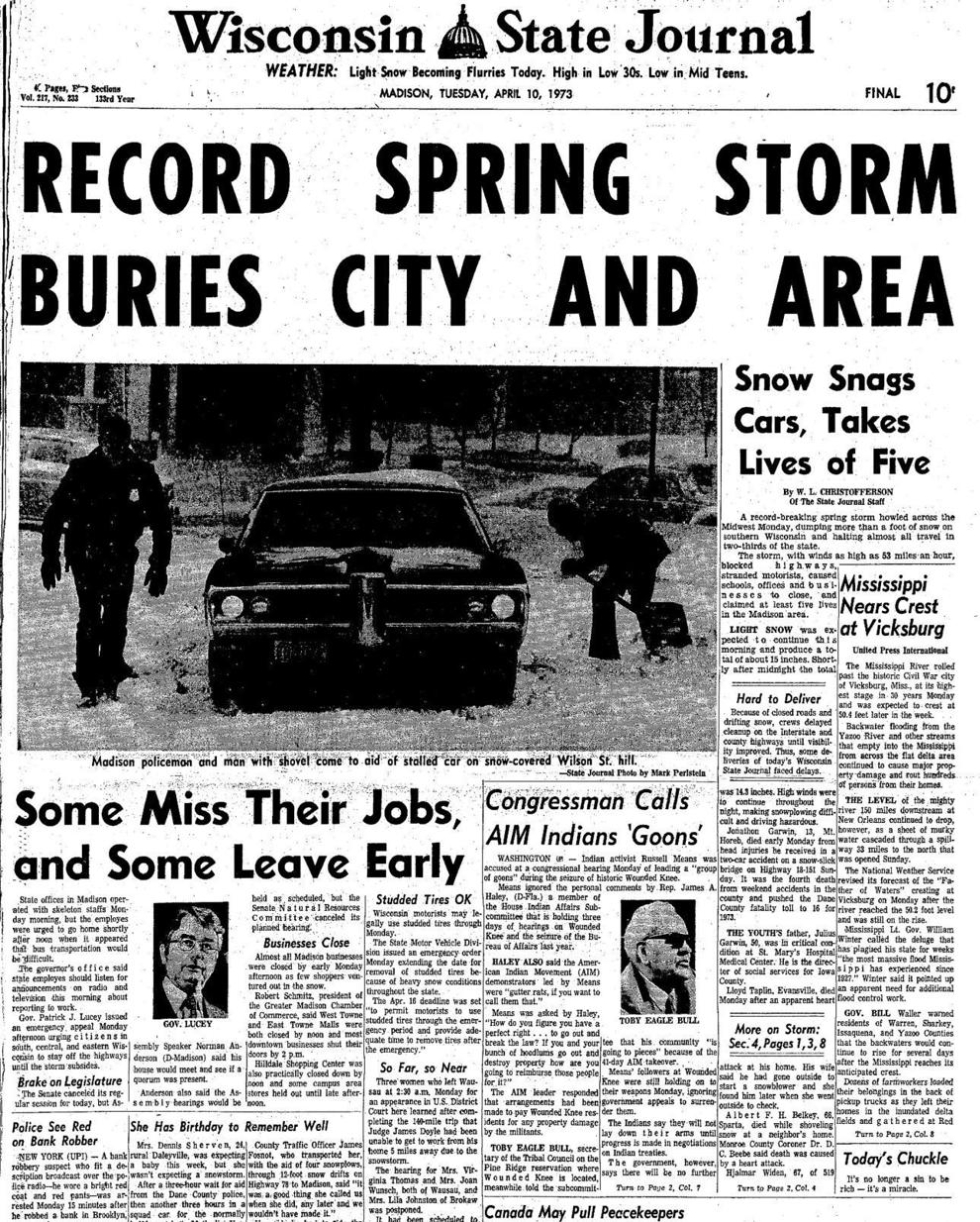 Storm downs trees in 2006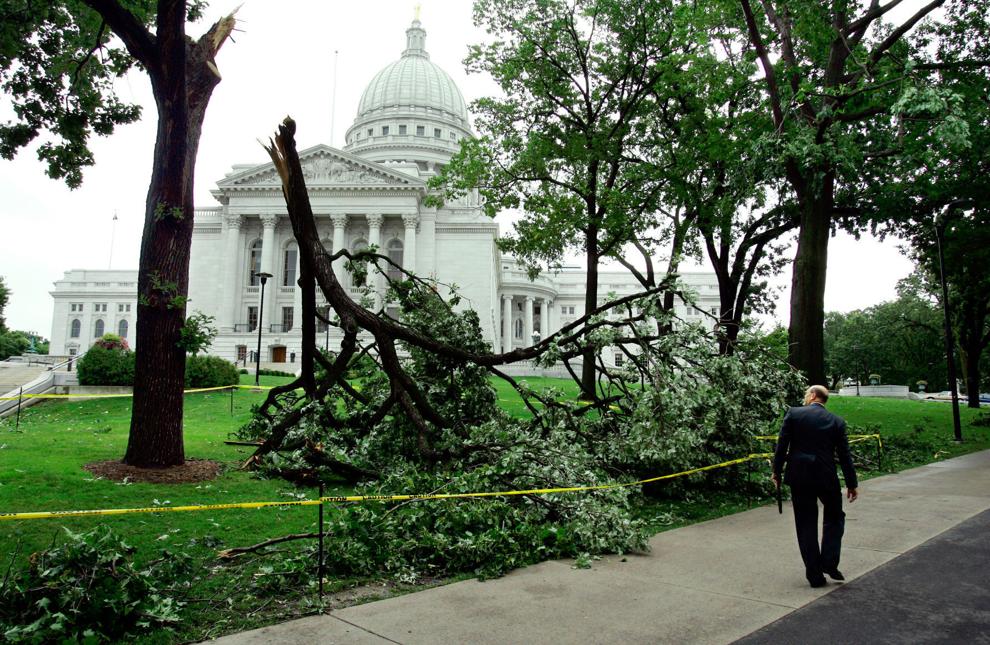 High winds uproot tree in 2003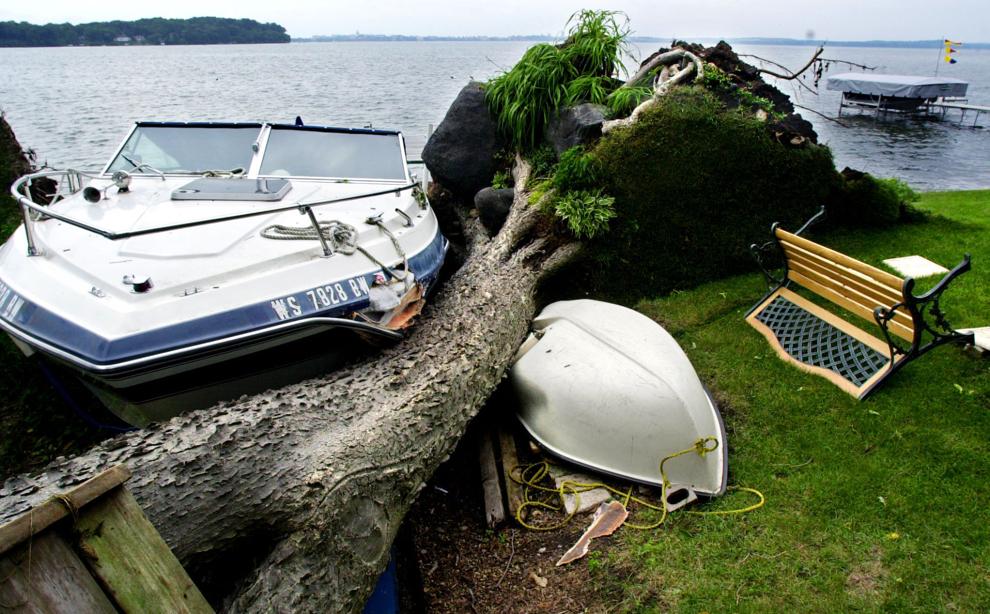 Maple Bluff hit hard in 2003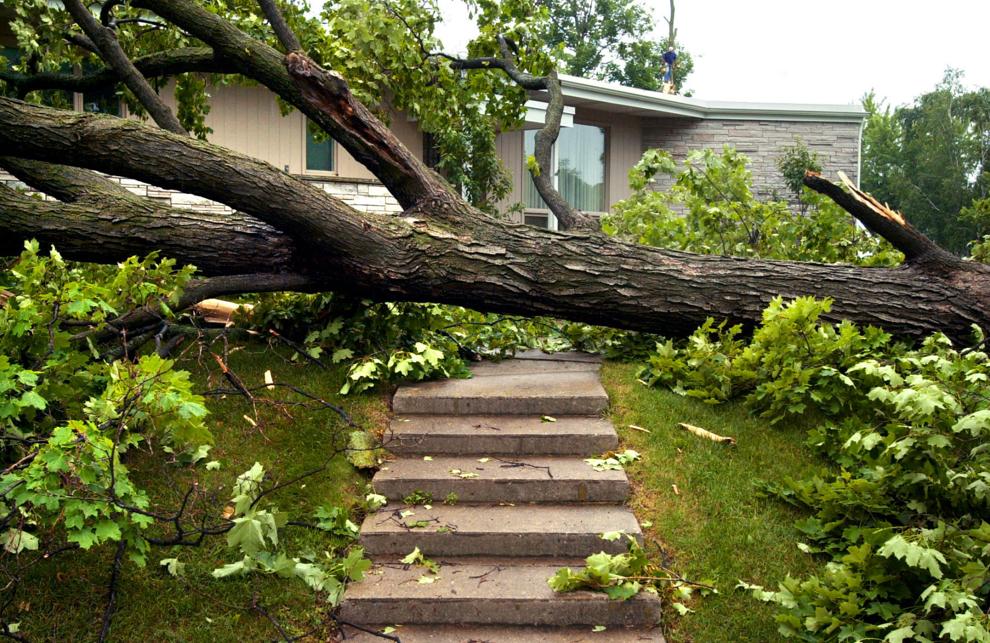 Tornadoes rip through Stoughton in 2005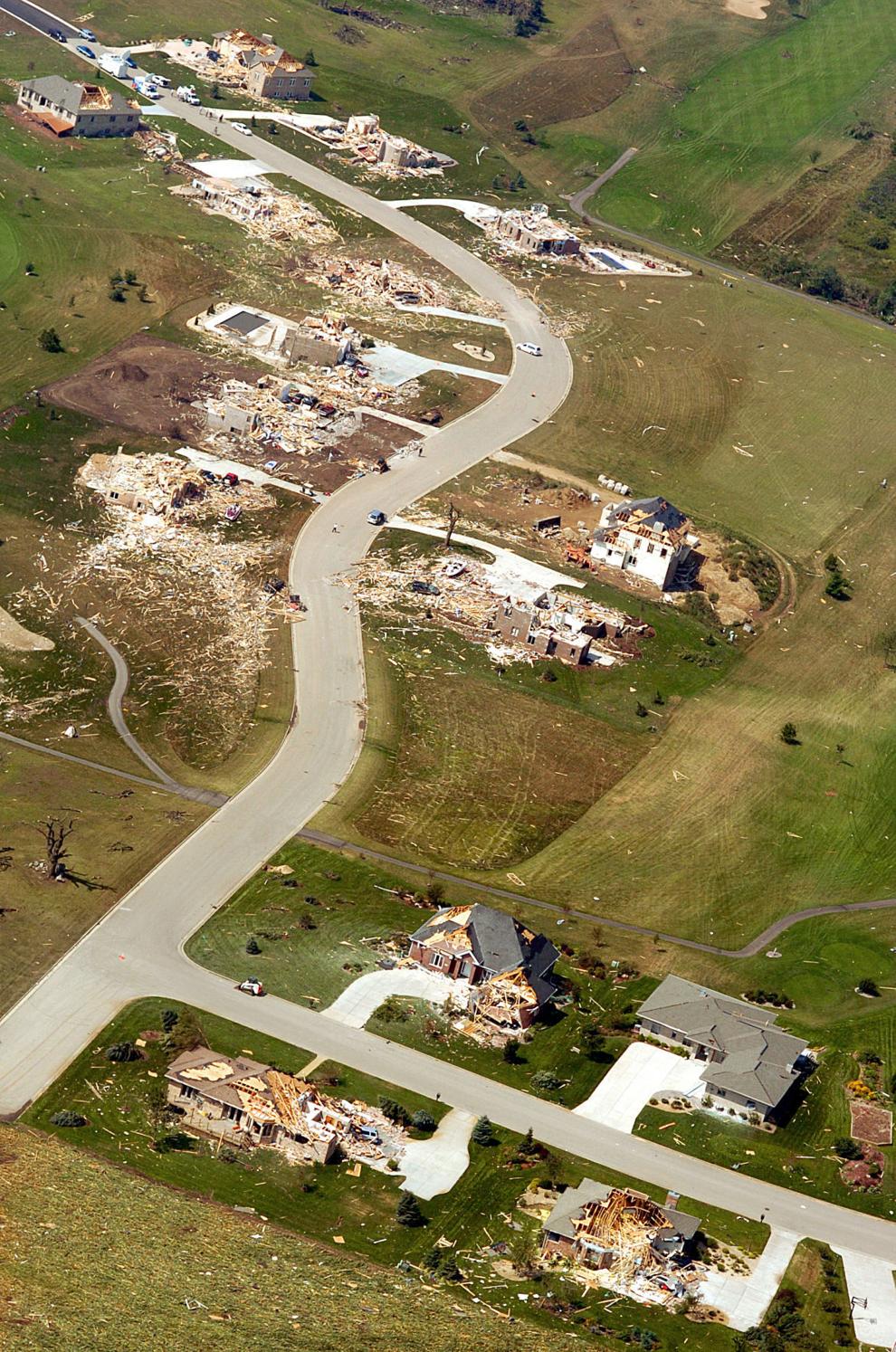 Tornadoes rip through Stoughton in 2005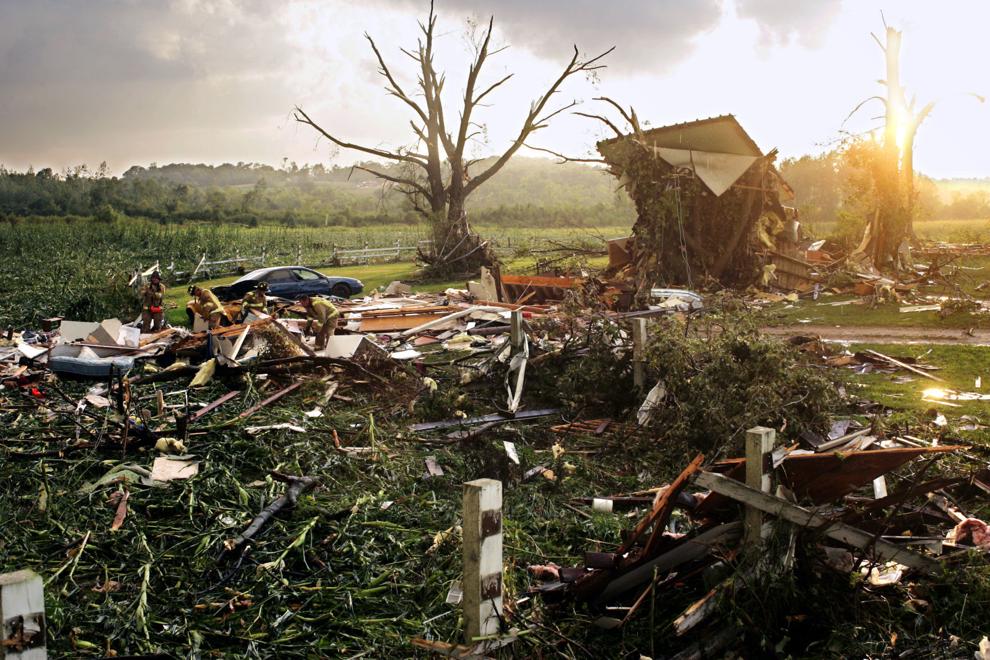 Branch breaks through wall in 2006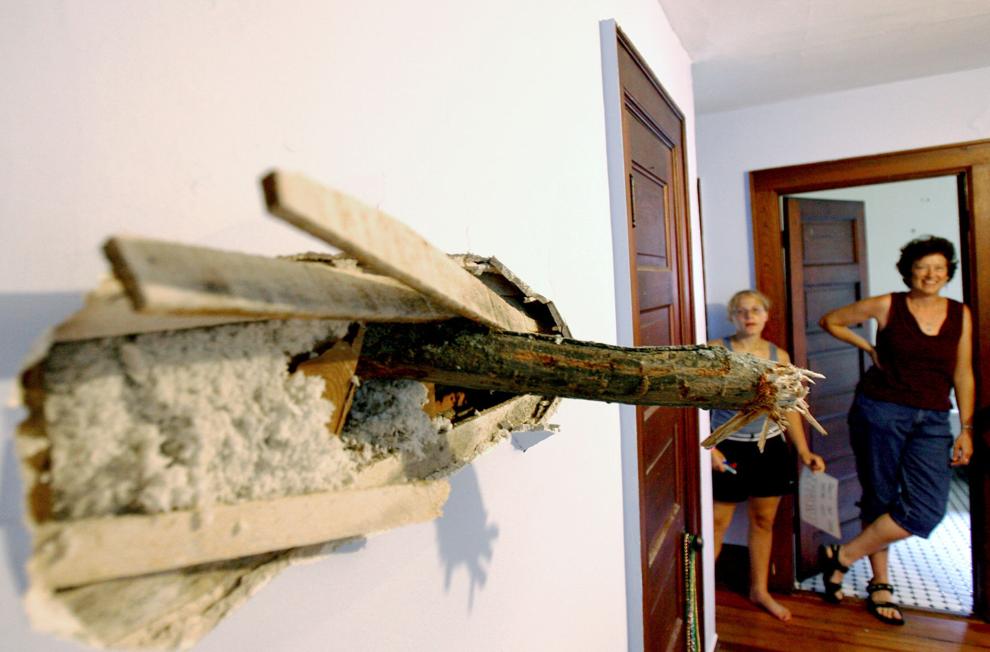 Strong storms hit Dane County in June 2010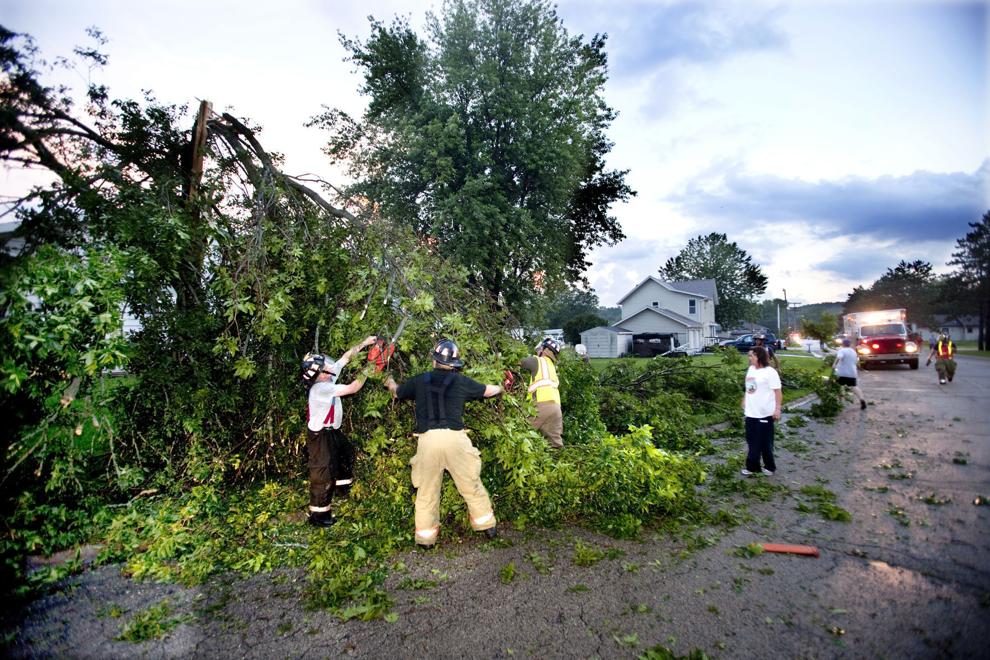 Madison residents dig out from under 2012 snow storm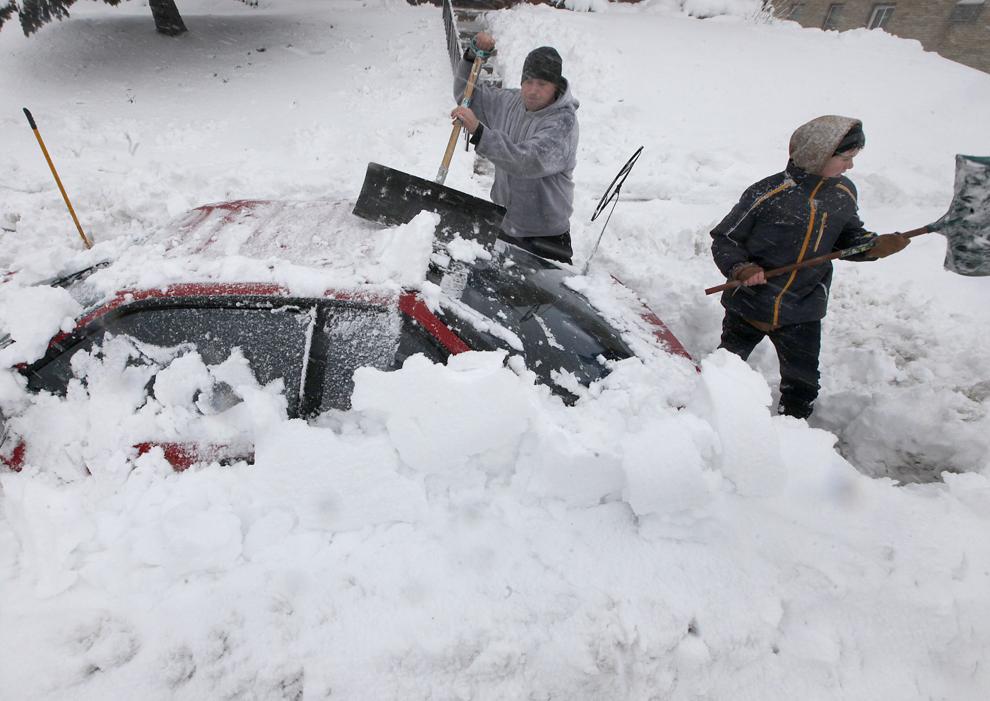 Bicyclist battles snow storm in 2013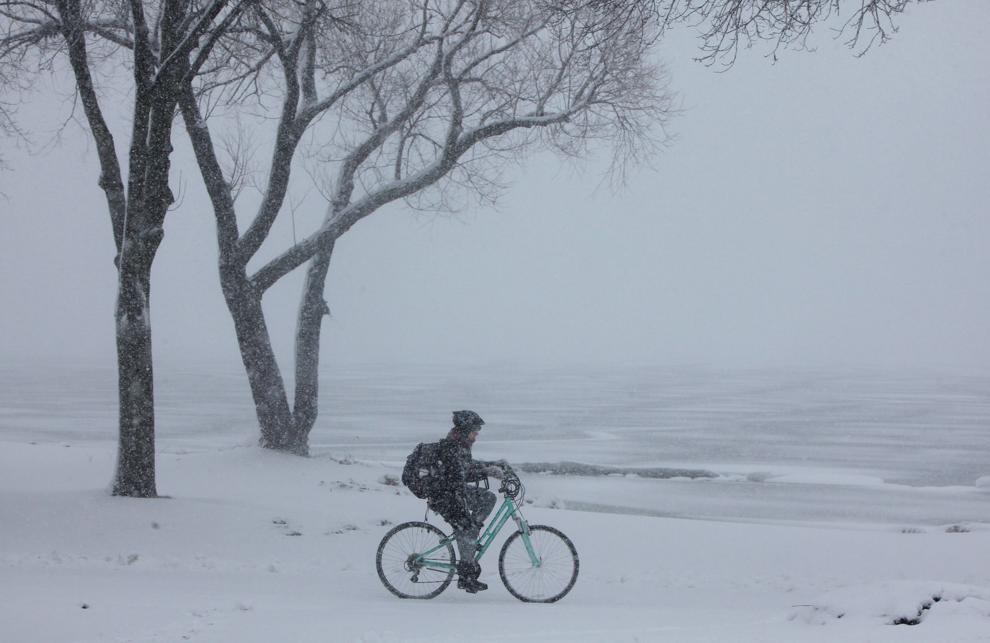 Snowfall sets a record on Jan. 30, 2013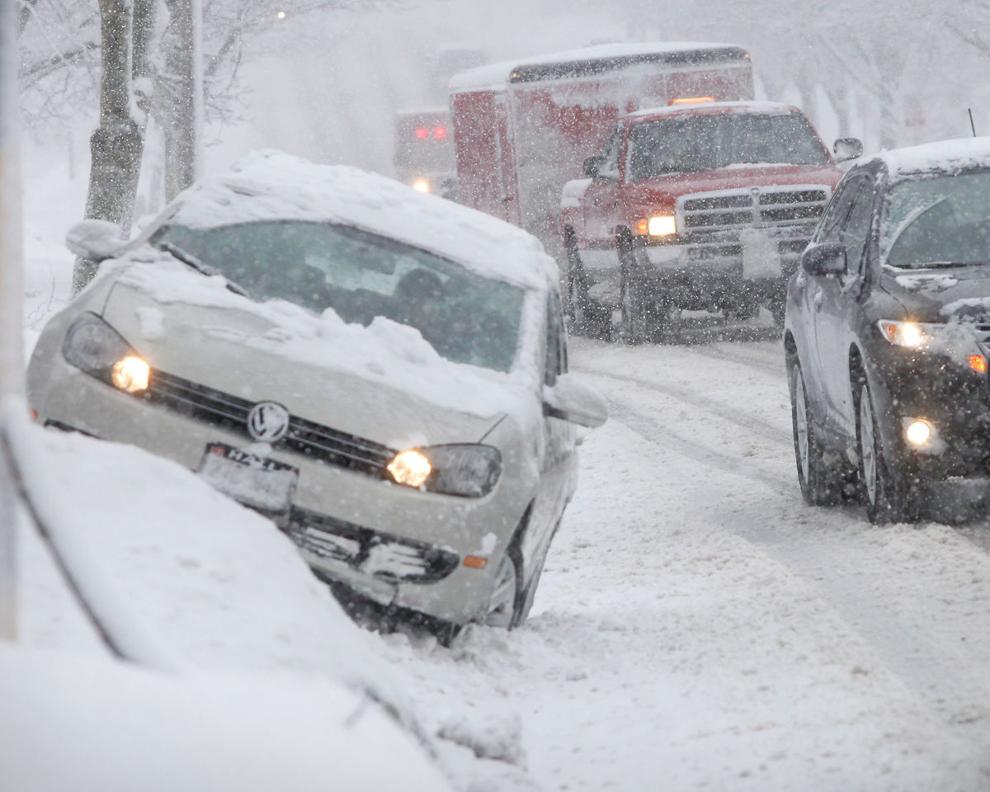 Crews clean up fallen trees in 2014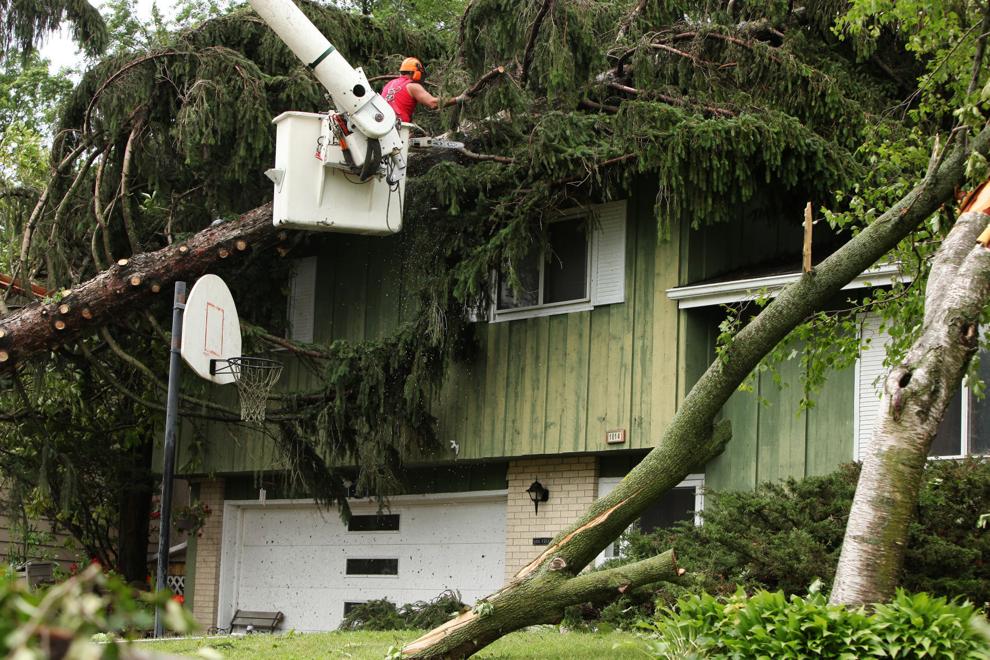 Heavy rains cause flooding in 2014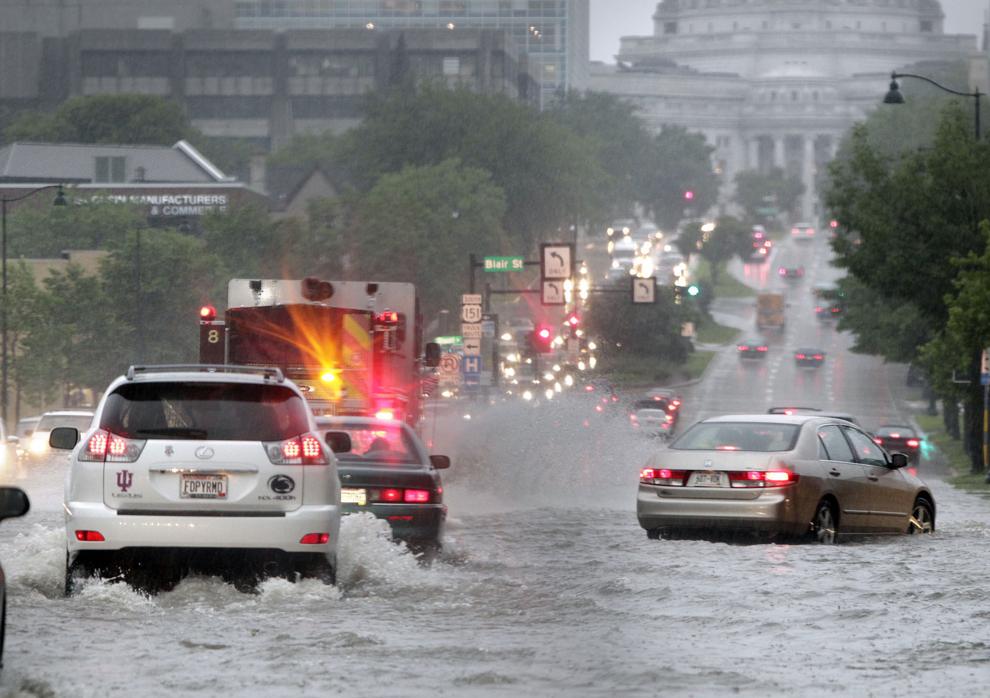 Overnight storm downs utility pole in 2014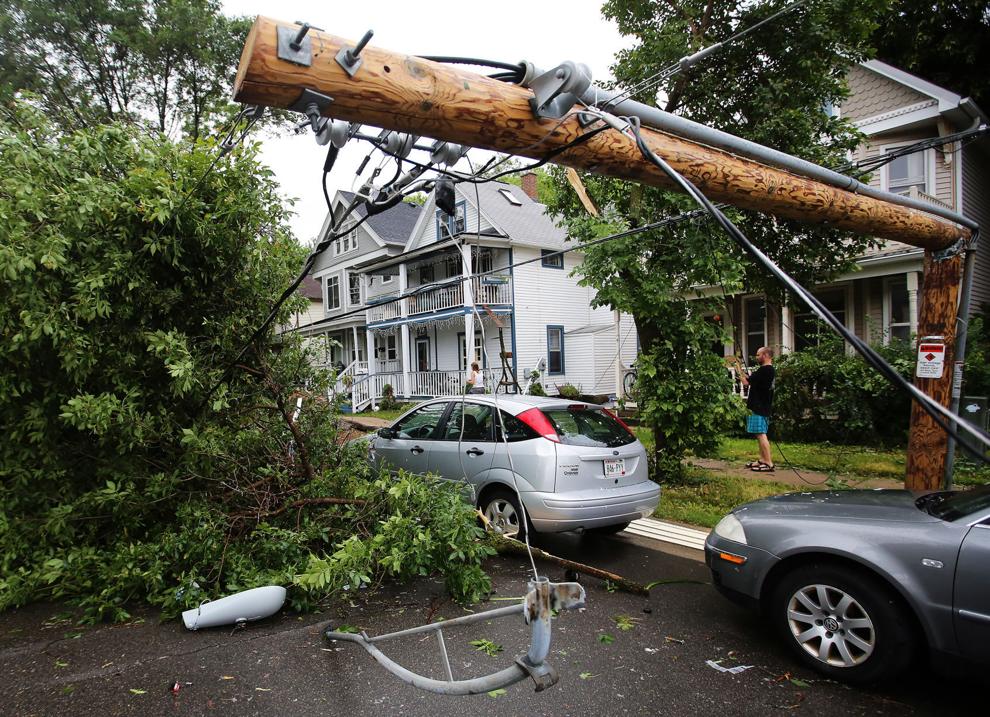 High winds damage road sign in 2016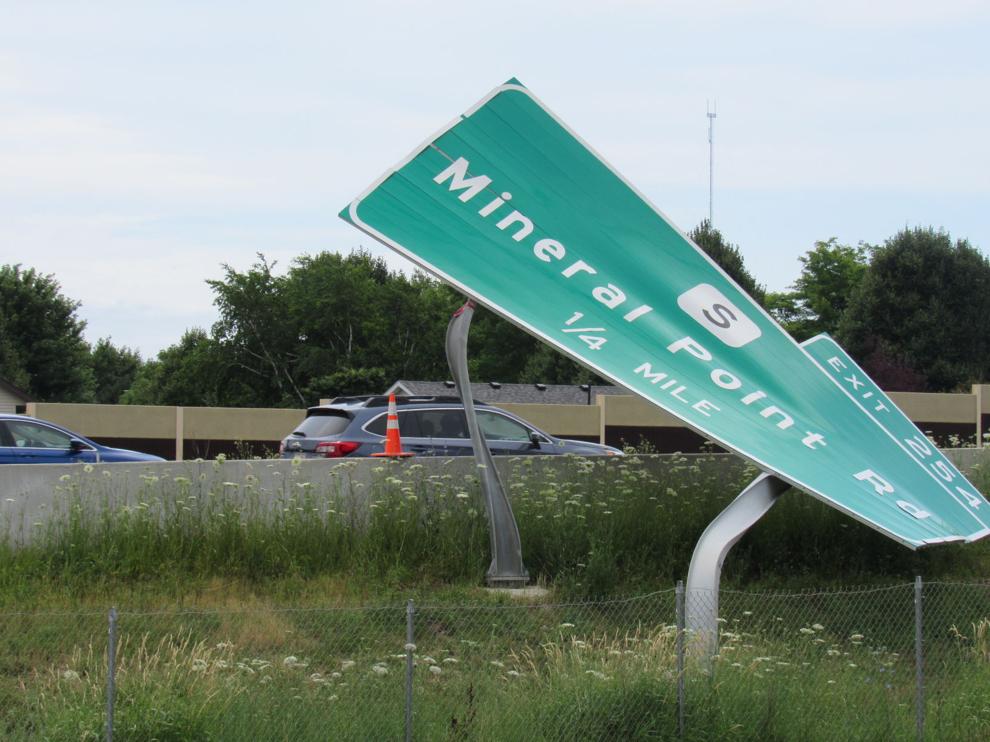 Snow storm slows Beltline traffic in 2016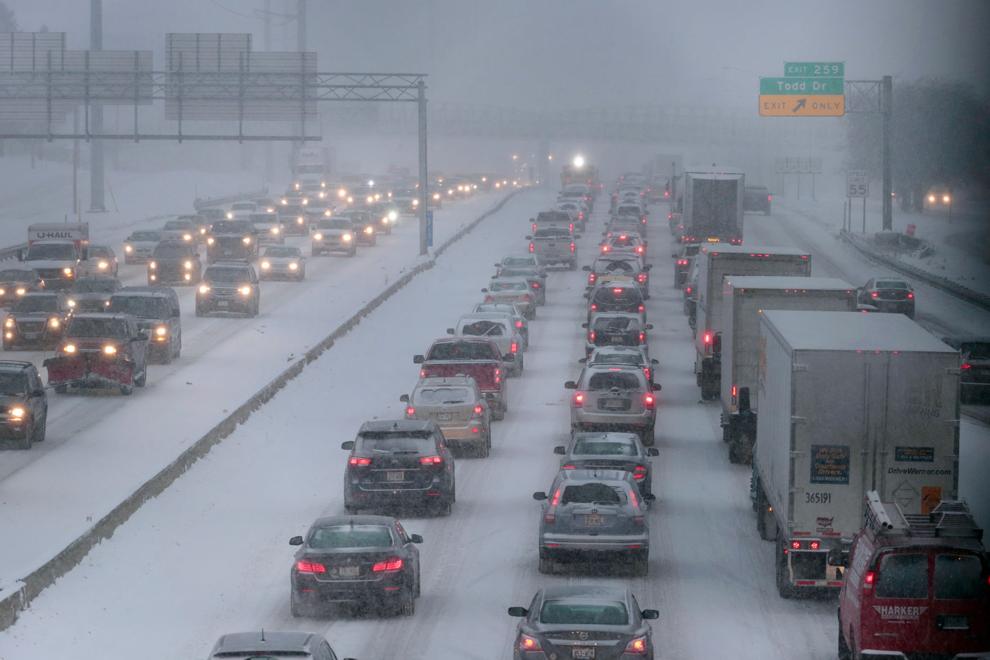 Student clears sidewalk after January 2017 storm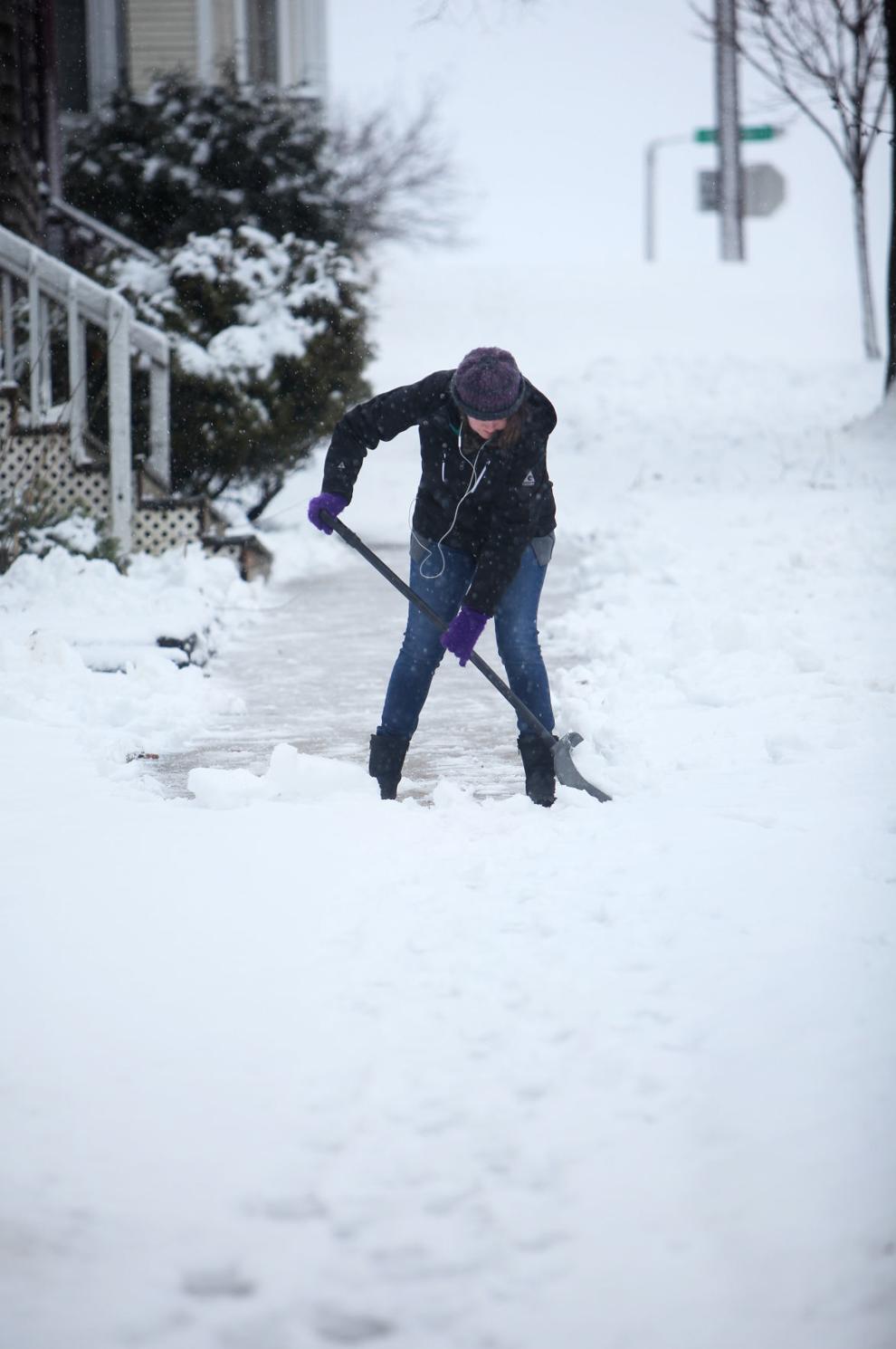 Storm clouds loom over area in May 2017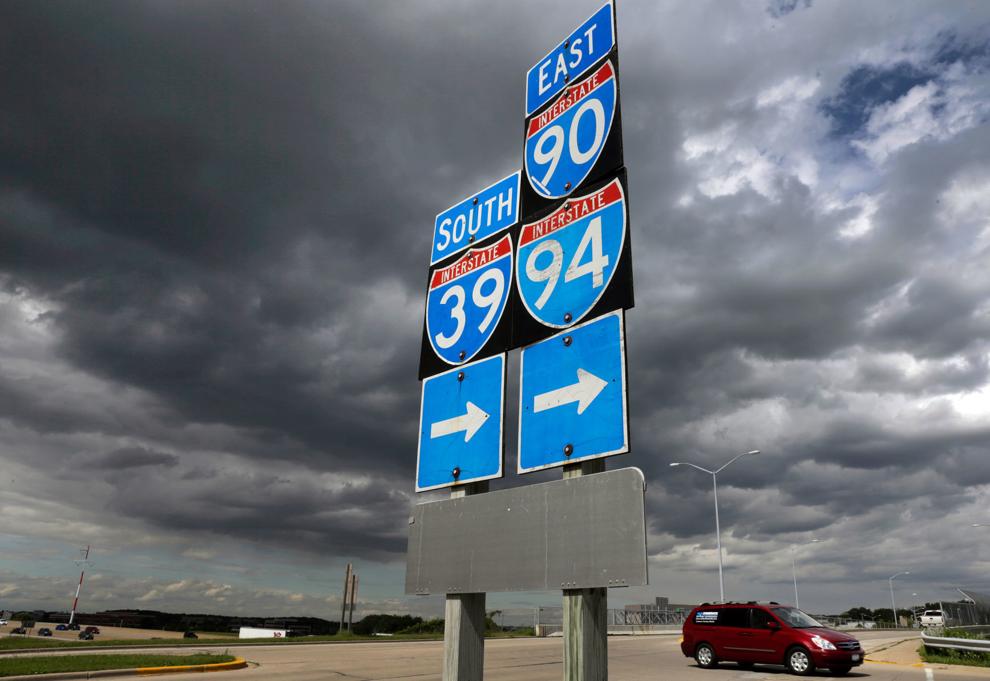 Highway 14 bridge washed out in 2018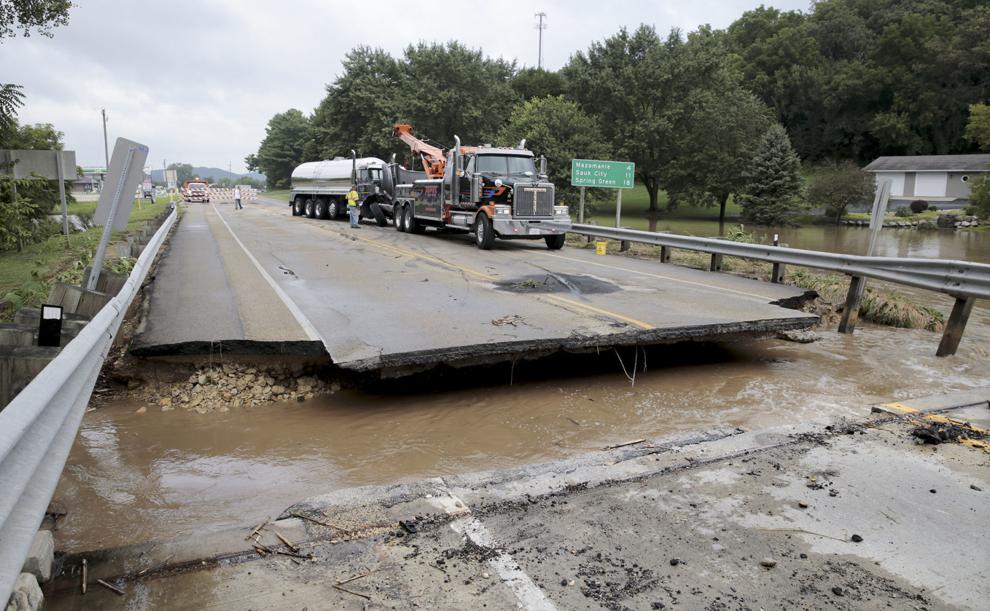 Flooding in Tenney Park in 2018