The Wisconsin Dells girls basketball team's seven-game win streak was in serious jeopardy of ending late into Monday night's non-conference game.
Hailey Anchor had other plans, however, as the Chiefs' sophomore converted a layup on a Hail Mary pass with 12 seconds to go to sink Columbus, 36-35, at Wisconsin Dells High School. Junior Audra Johnson scored a game-high 10 points to help the Chiefs extend their current hot streak.
"They're pretty aggressive and good defensively, and I thought their pressure affected us a little bit. We had more turnovers than I'd like, we got tired and didn't hit our shots," Wisconsin Dells coach Bob Buss said.
"It's a good game for us and to be able to come out with a win is big."
The Cardinals (5-8) nursed a one-point lead with 15.8 seconds to go, but left the door open for the Chiefs when freshman Jaiden Dornaus missed a pair of free throws. The ensuing rebound went out of bounds off Columbus and prompted Buss to call timeout with 13.7 seconds remaining.
Out of the break, Anchor raced around a screen and tracked down a full-court pass by junior Maddie Jones and laid it in over Columbus freshman Grace Kahl with 12 seconds left for a 36-35 lead.
The Cardinals pushed the ball back up court as the seconds ticked away but failed to pierce the Chiefs' defense. Junior Molly Kahl got off a game-winning 3-point attempt as time expired but it came up short.
"That was a nice play and we practice it in practice quite a bit," Buss said of the Anchor and Jones connection, which benefitted from the Cardinals' inability to grab the rebound, contrary to the game trend.
"They did affect us on the board, and I didn't think it would. They're an aggressive team and I just thought it's something nice to learn on a whim."
Wisconsin Dells (9-4) led by five points at halftime but struggled during the second half as Columbus battled back to tie the game at 32 on a 3-pointer from the wing by senior Taylor Zittel with 2 minutes, 55 seconds left to play.
The 5-foot-4 guard later gave Columbus the lead with 1:21 to go after splitting a pair of free throws, and following an empty possession by Wisconsin Dells, Zittel was perfect on a pair from the line with 32.1 seconds to go for a 35-32 lead. The Chiefs answered with a layup by Johnson with 22 seconds remaining before putting Dornaus on the line.
You have free articles remaining.
The Chiefs had plenty of chances to keep the game from coming down to the wire as they missed eight free throws. The Cardinals also made life difficult as Wisconsin Dells managed just four field goals the final 18 minutes, with the first coming on a Jones 3-pointer with 5:25 to play.
"They're pretty aggressive and good defensively, and I thought their pressure affected us a little bit. We had more turnovers than I'd like, we got tired and didn't hit our shots," Buss said.
Those shots eventually started to fall late in the first half after both teams struggled to find the bottom of the net early on while playing to a 6-6 tie over the first 7:20. A triple by Columbus freshman Grace Kahl broke the deadlock before freshman Mikenna Boettcher buried a long jumper for an 11-6 Cardinals lead with just under nine minutes until the break.
Wisconsin Dells responded, tying the game at 11 on a layup by Anchor with 5:45 to go. A second-chance jumper by Link gave the Cardinals the lead back at 13-11 with 5:10 to go, but the Chiefs answered. Wisconsin Dells closed out the half on a 9-6 run, with freshman Karson Meister contributing all eight of her points during the spurt — including a pair of 3s — for a 22-17 lead.
"That's crucial; whenever you hit a 3, the momentum goes your way, and to hit two, pretty deep ones, that was good," Buss said.
Anchor added seven points for the Chiefs, who held their seventh straight opponent under 40 points, and while the offense sputtered, Buss knows how vital the victory is for his young group.
"It's a great game to teach and for the girls how to deal with pressure," he said. For the seed meeting, it's a big win, and for their confidence, against a good team that applied a lot of pressure, it's a big win."
WISCONSIN DELLS 36, COLUMBUS 35
Wisconsin Dells 22 14 — 36
COLUMBUS (fg ft-fta pts) — Link 1 2-2 4, As. Olson 2 0-0 4, Ab. Olson 0 0-2 0, M. Kahl 3 0-2 7, Theilen 1 2-2 4, Zittel 2 4-6 9, G. Kahl 1 0-0 3, Boettcher 1 2-4 4, Dornaus 0 0-2 0. Totals 11 10-20 35.
WISCONSIN DELLS — Smith 0 2-2 2, Meister 3 0-0 8, Anchor 3 1-3 7, Gray 0 3-8 3, Jones 1 1-2 4, Johnson 5 0-0 10, Thundercloud 1 0-0 2. Totals 13 7-15 36.
3-point goals: Col 3 (M. Kahl 1, Zittel 1, G. Kahl 1); WD 3 (Meister 2, Jones 1). Total fouls: Col 17; WD 15. Fouled out: WD (Gray).
Hailey Anchor, Taylor Zittel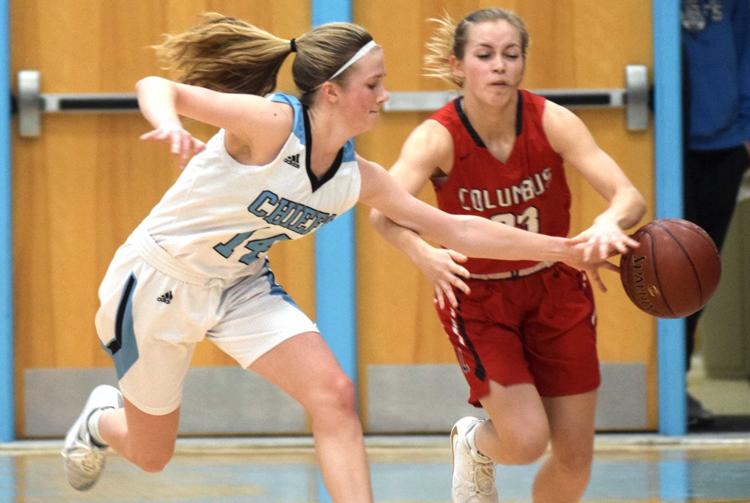 Kayla Gray, Jordan Link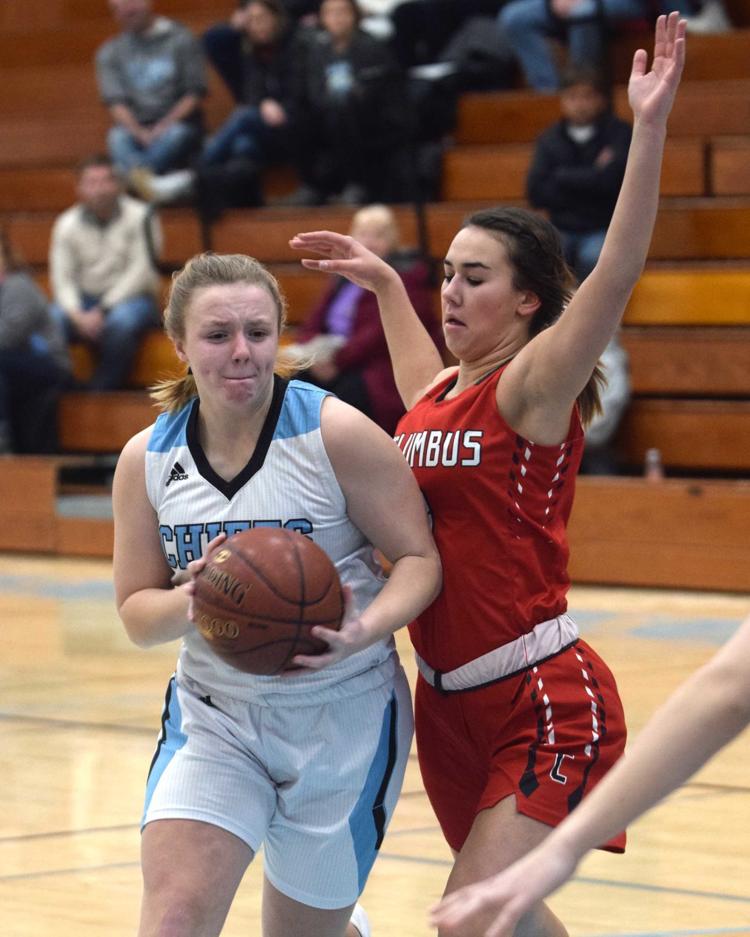 Mikenna Boettcher, Brooke Hartley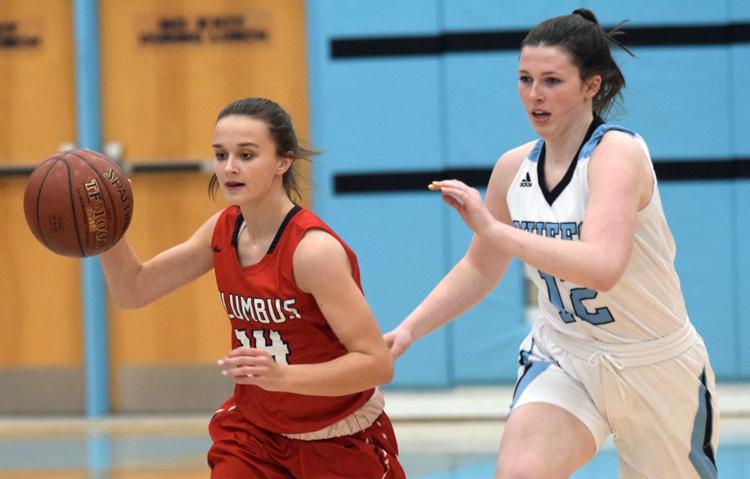 Audra Johnson, Amy Theilen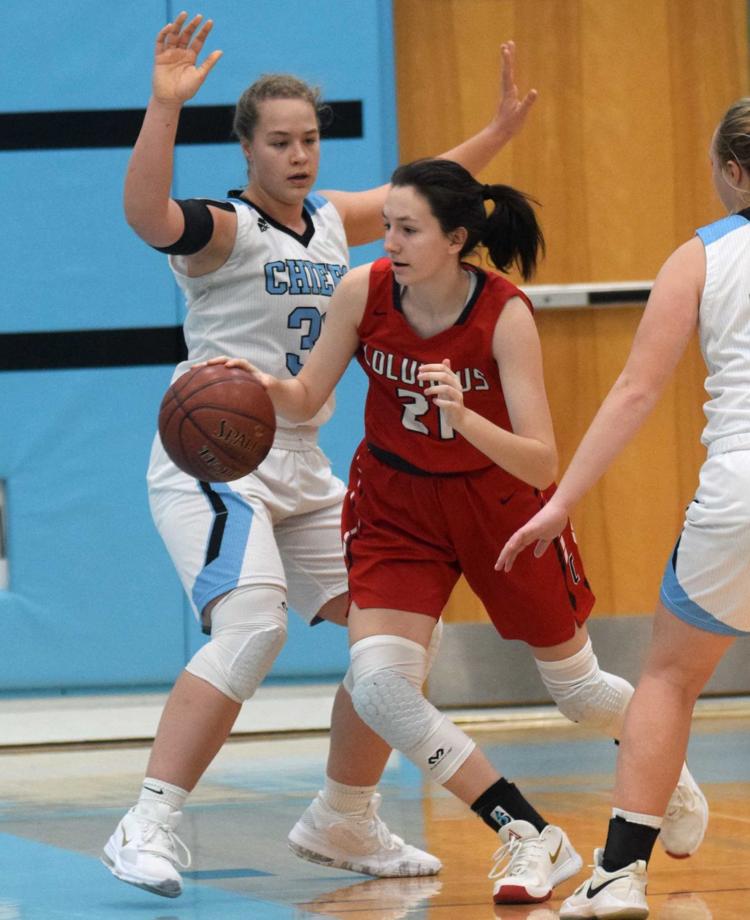 Abbie Thundercloud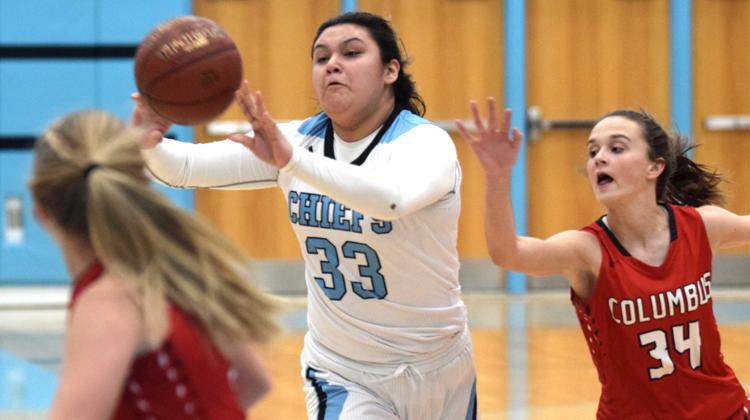 Ashley Olson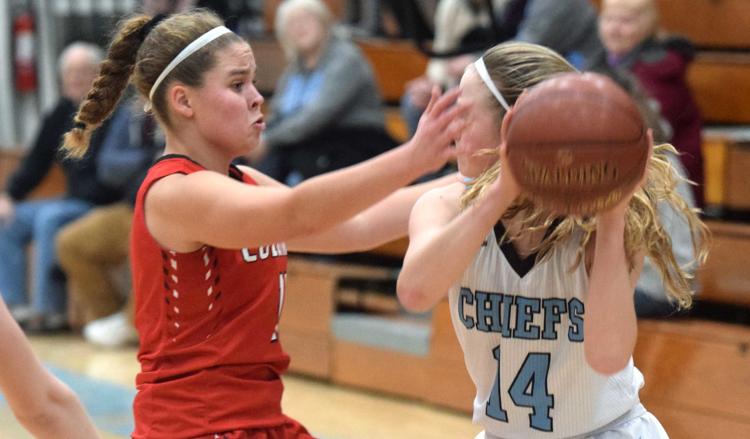 Kristina Warren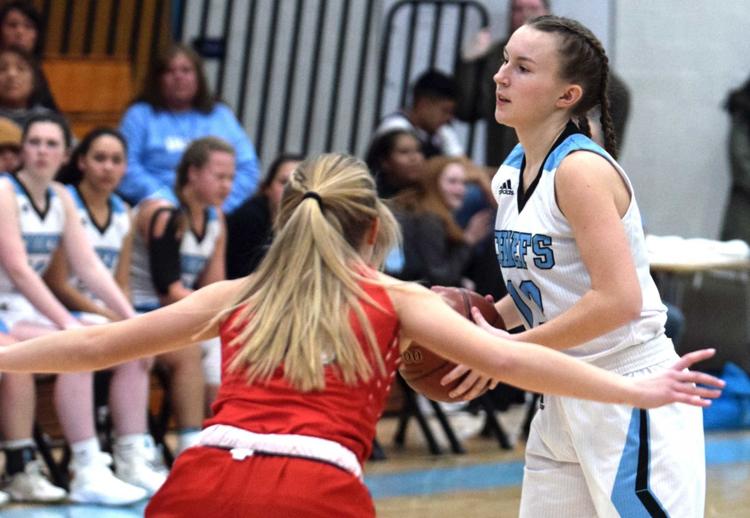 Emma Paulson
Karson Meister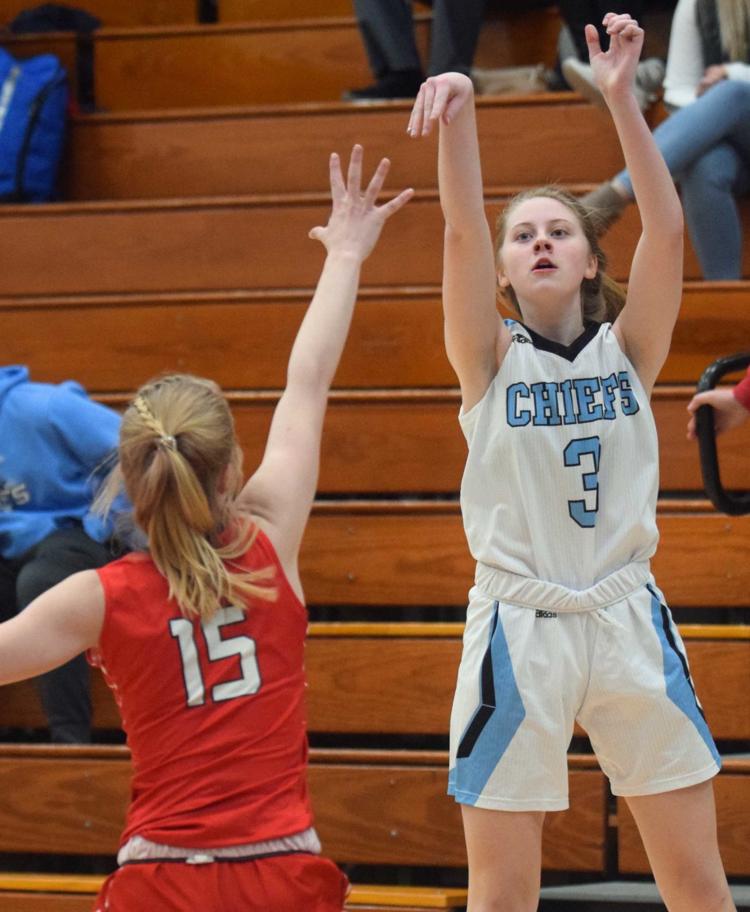 Abbi Olson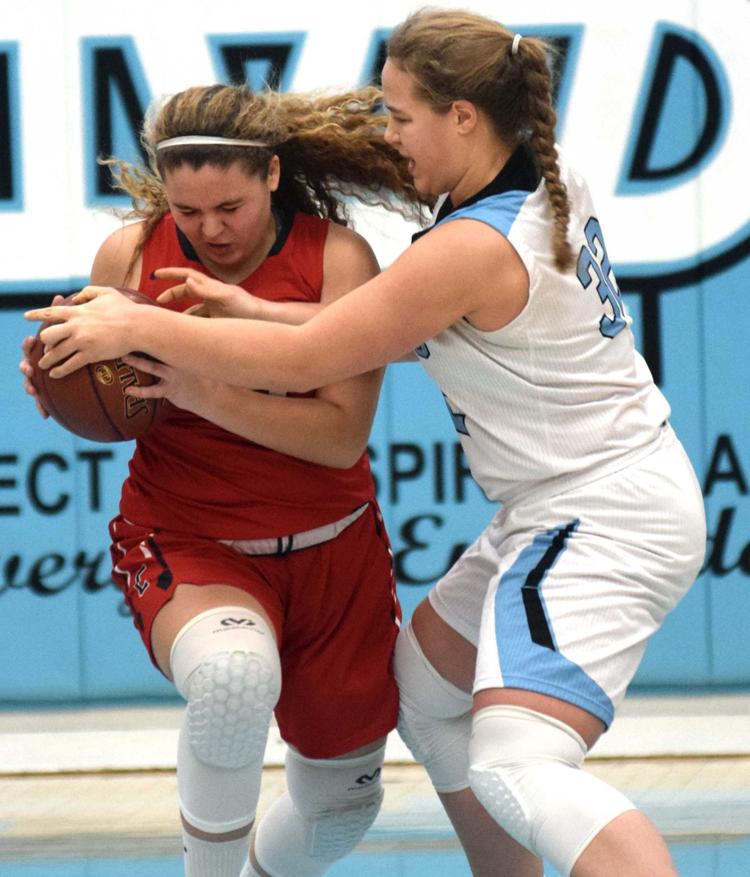 Maddie Jones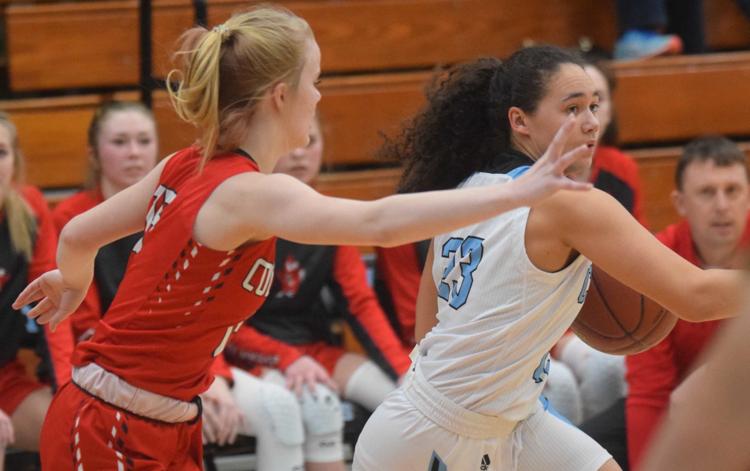 Grace Kahl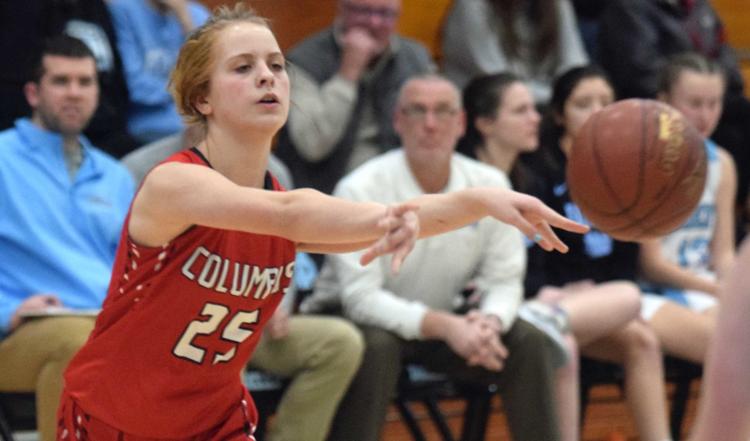 Brooke Smith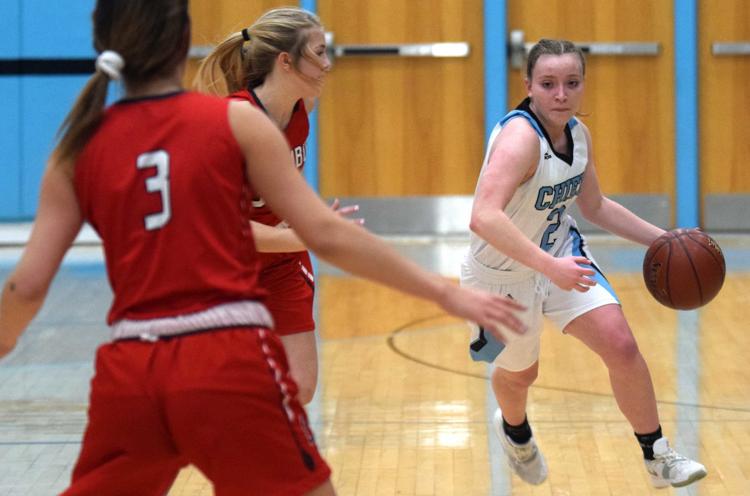 Alyssa Ekern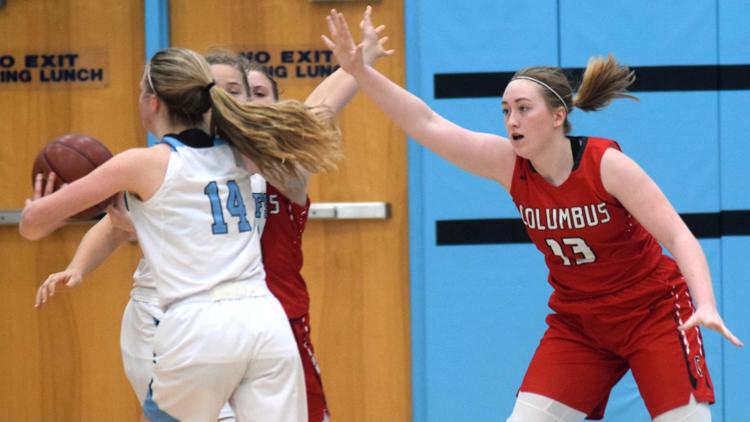 Wisconsin Dells coach Bob Buss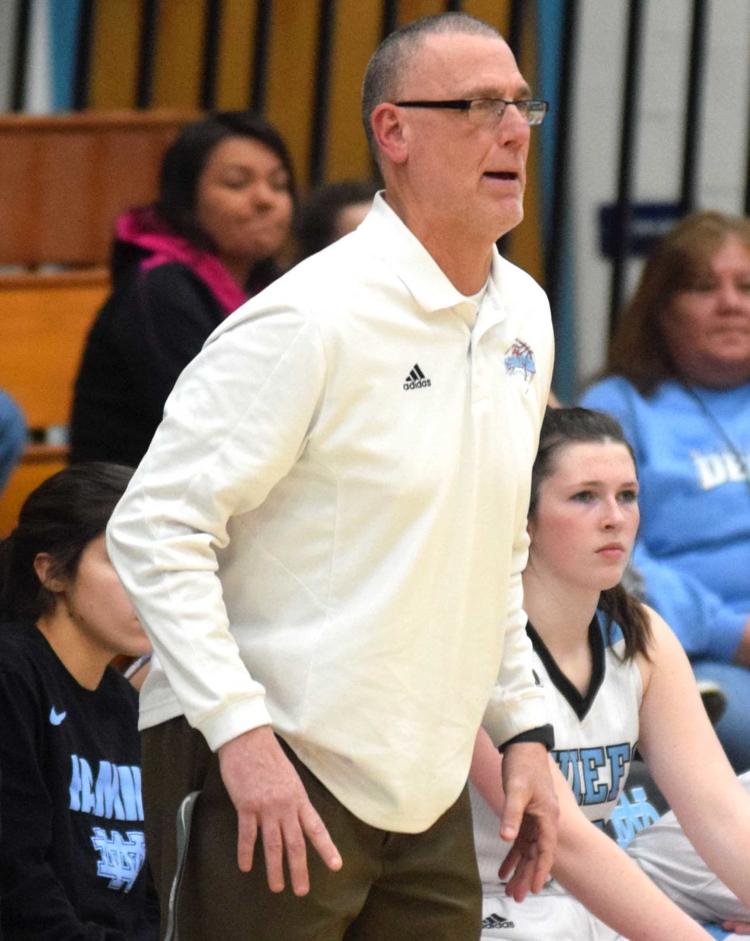 Molly Kahl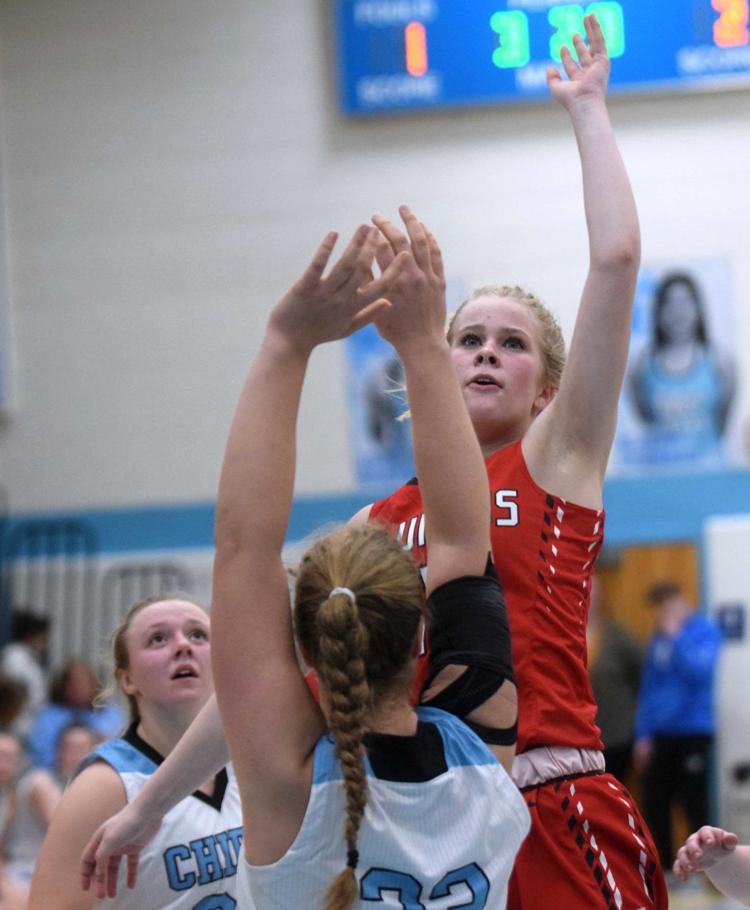 Kayla Gray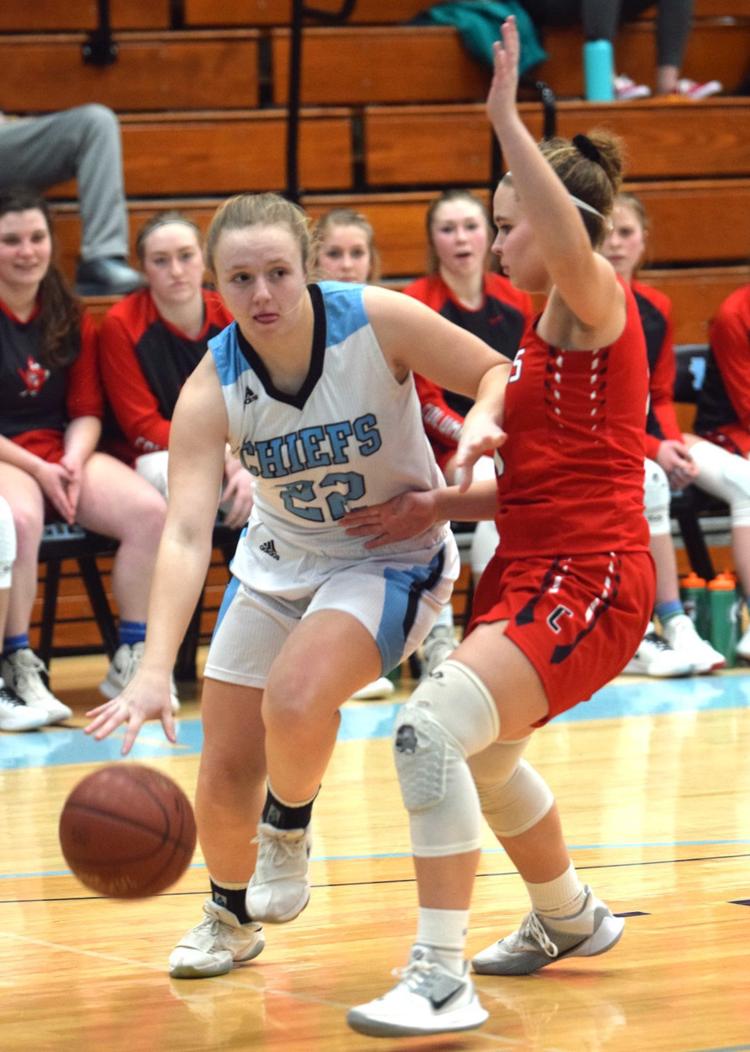 Columbus coach Tim Dworak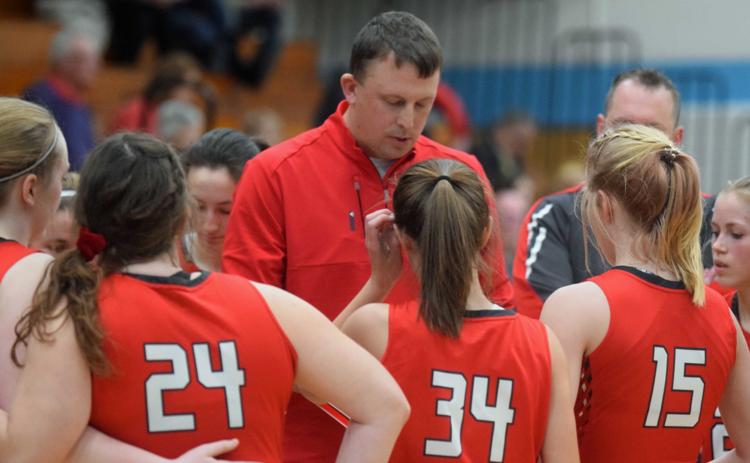 Audra Johnson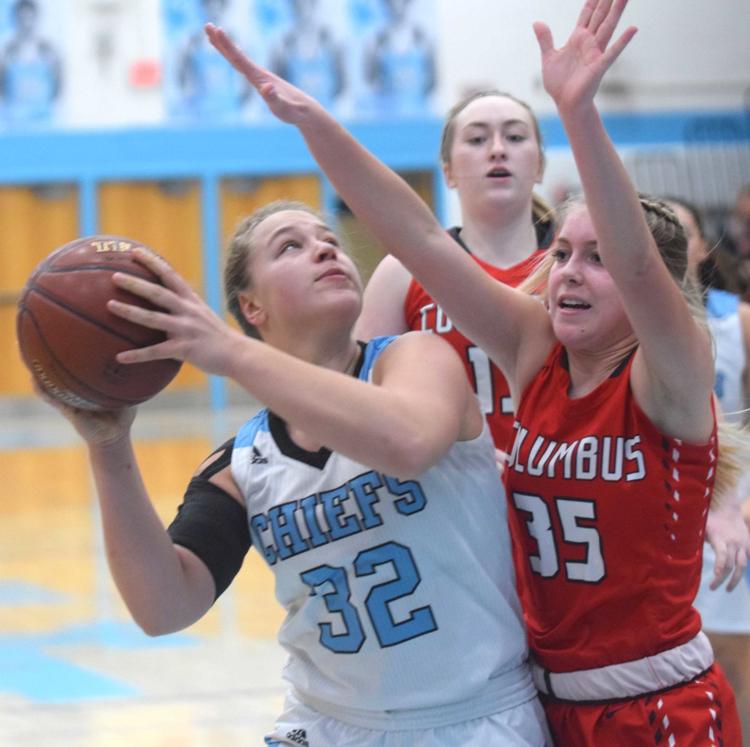 Jordan Link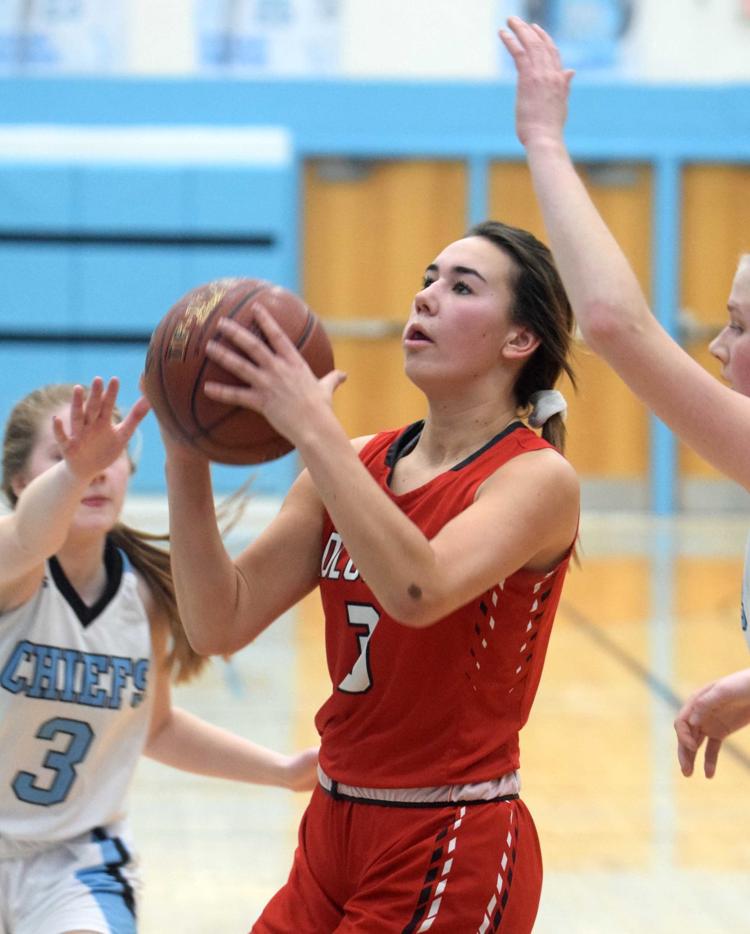 Hailey Anchor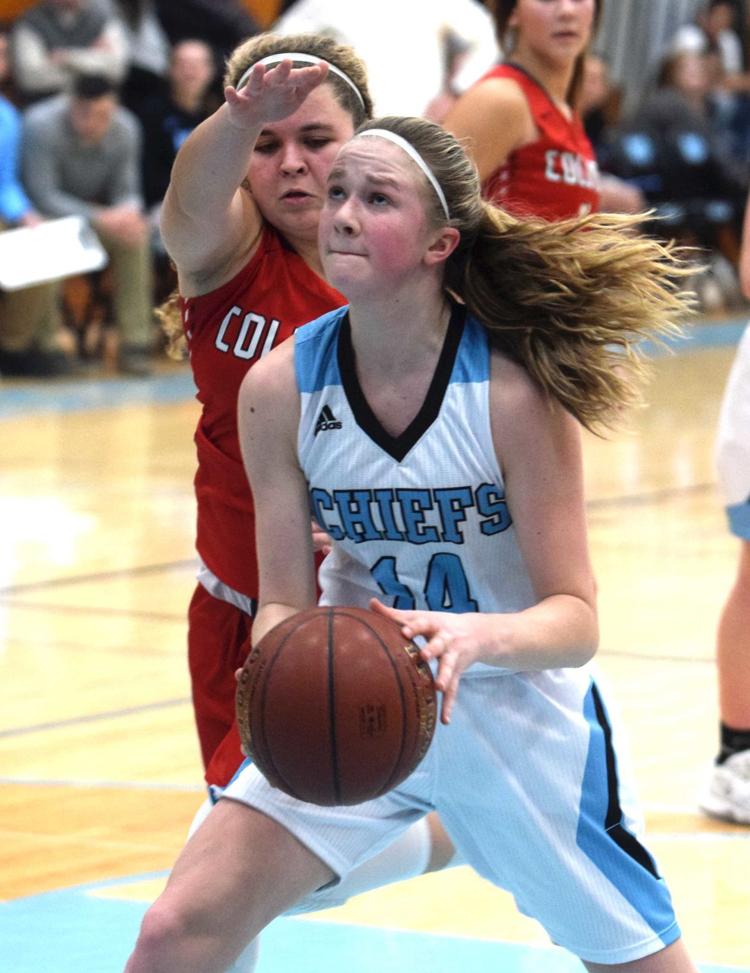 Mikenna Boettcher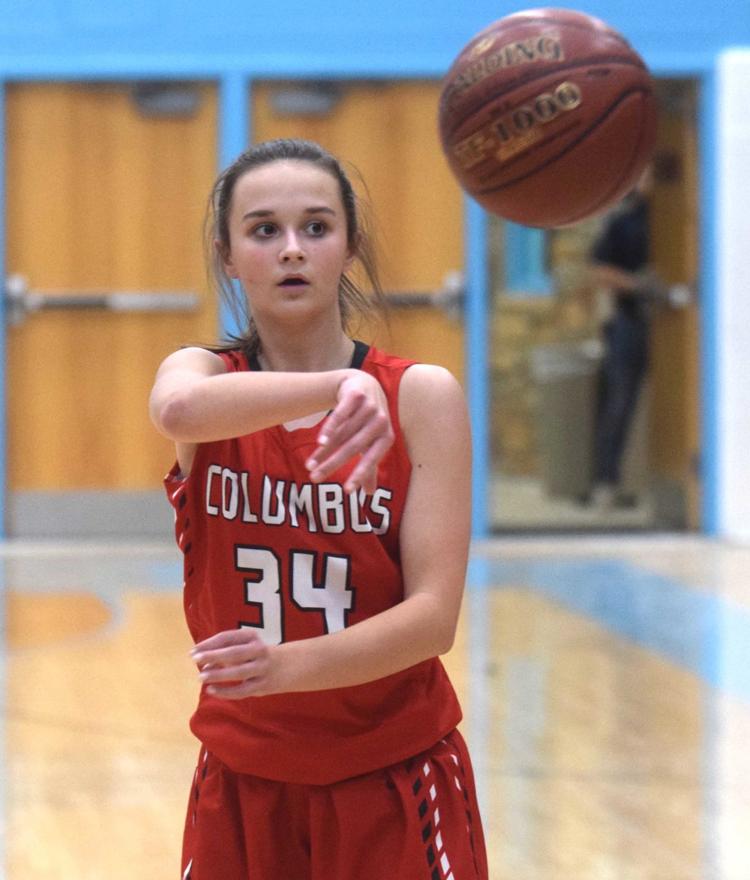 Brooke Hartley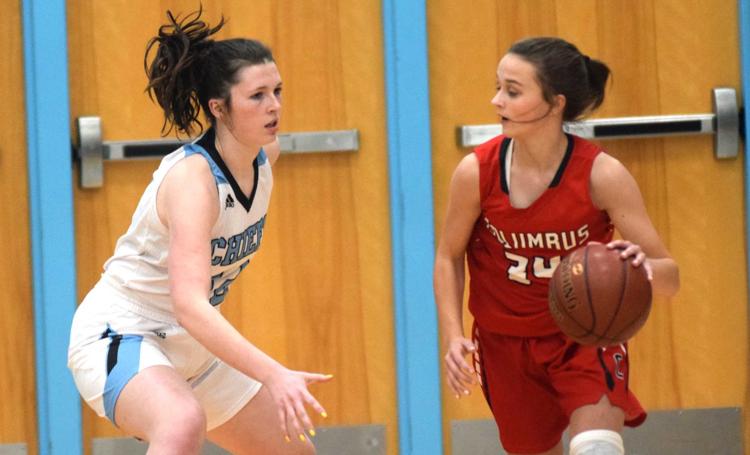 Amy Theilen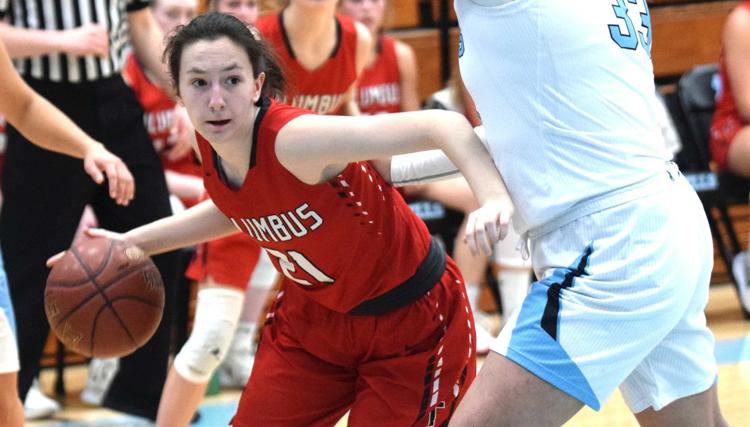 Follow Sean Davis on Twitter @SDavis_PDR or contact him at 608-745-3512.