The Wisconsin Dells boys basketball team has faced minimal speed bumps on its current win streak.
After surviving a rare scare from River Valley on Tuesday, the Chiefs got back on track, racing to a 64-46 win over Westfield in a South Central Conference game at Wisconsin Dells High School. Senior Bryson Funmaker scored a game-high 18 points, including four 3-pointers, as the Chiefs finished off a fourth consecutive season sweep of the Pioneers.
"It's a big win for us," Funmaker said. "We needed to get a little momentum going again. River Valley played a tough game; they had some good defense and we saw the same tonight. We just have to push through and we were hitting shots, but we always depend on getting our stops and it's the defense that gets us going."
That defense came up big late in the first as the Chiefs (16-1, 6-0 South Central) put some space between themselves and the Pioneers. After falling behind 23-10 with 8 minutes, 40 seconds remaining in the opening half after a layup by Funmaker, who scored 13 of his 18 points in the first half, the Pioneers (10-6, 3-4) rattled off an 8-2 spurt.
Senior Derek Drew scored four points during the run and a layup by junior Carter Stauffacher pulled Westfield within 25-18 with 4:155 left in the half. The Chiefs prevented the Pioneers from getting any closer though as Wisconsin Dells owned the final four-plus minutes, closing the half on a 10-0 run.
Wisconsin Dells seniors Riley Eck and Ben Koenig each canned 3-pointers during the stretch while senior Dylan Nevar added the other four points, including a putback with 45 seconds left for a 35-18 halftime lead.
"That was really big. I didn't think we were playing really well, and give Bryson a lot of credit because kind of got us going offensively early," Wisconsin Dells coach Brad Rohling said. "I can't recall how we got on that run, but defensively we turned up the pressure a bit."
The Pioneers were able to get their feet under them early in the second half, pulling within 35-23 early in the second half on a 3-pointer by junior Weston Hoffa and a layup by junior Brady Holly, prompting a quick Wisconsin Dells timeout. The brief pause proved beneficial for the Chiefs, who countered right back with a 13-5 run.
Senior Sam Millard had seven points during the run and Nevar capped things off with a layup for a 48-28 lead with 11:35 remaining. Westfield fought to regain some of its momentum and pulled within 50-32 after Koloske split a pair of free throws and Hoffa buried a straight-on 3-pointer with 9:45 left, but the Chiefs shut the door.
Wisconsin Dells again countered the Pioneers' push with a 12-0 run, closed out by back-to-back 3-pointers by Funmaker and Millard, for a 62-32 lead. While he admitted the Chiefs were streaky throughout the night, Rohling praised the group for flipping the switch when necessary.
"When we needed to turn it on, we did, and we played a nice second half," he said. "We got more transition baskets, got into more of our style of game we need to play, and I think we did some nice things in the half court too."
Millard added 17 points for the Chiefs and Never chipped in 10, while Hoffa led the Pioneers with 15 on five 3-pointers.
"It was a great team win," Funmaker said. "Anybody on our starting five can score and we have guys coming off the bench that can help us out."
Rohling agreed with the senior point guard's sentiments and despite getting the win, said the Chiefs "by far didn't have a complete game and we have to be able to play games with only one day of rest and be ready for a new opponent."
Wisconsin Dells will get that chance next week as it puts its unbeaten hold atop the South Central Conference on the line with a pair of league road trips to Nekoosa on Tuesday and Wautoma on Thursday.
"We can't just go through the motions; it doesn't work for us that way and luckily we had sparks off the bench with good minutes," he said. "We have to be ready to go with only a day rest in the future."
WISCONSIN DELLS 64, WESTFIELD 46
Wisconsin Dells 35 29 — 64
WESTFIELD (fg ft-fta pts) — Thompson 2 0-0 6, Holly 2 0-0 4, Gray 2 0-0 6, Drew 3 0-2 6, Stauffacher 1 0-0 2, Koloske 3 1-5 7, Hoffa 5 0-0 15. Totals 18 1-7 46.
WISCONSIN DELLS — Steinhaus 2 0-0 4, Koenig 1 0-0 3, Hirst 1 0-0 2, Millard 7 0-0 17, Funmaker 7 0-0 18, Eck 1 0-0 3, Rockwell 1 0-0 2, Weiss 2 0-0 5, Nevar 5 0-0 10. Totals 27 0-0 64.
3-point goals: We 9 (Hoffa 5, Gray 2, Thompson 2), WD 10 (Funmaker 4, Millard 3, Koenig 1, Eck 1, Weiss 1). Total fouls: We 7, WD 13.
Sam Millard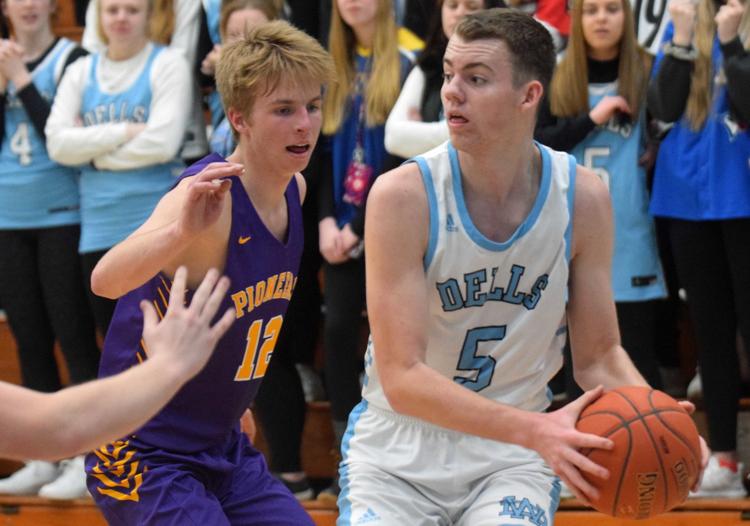 Josh Koloske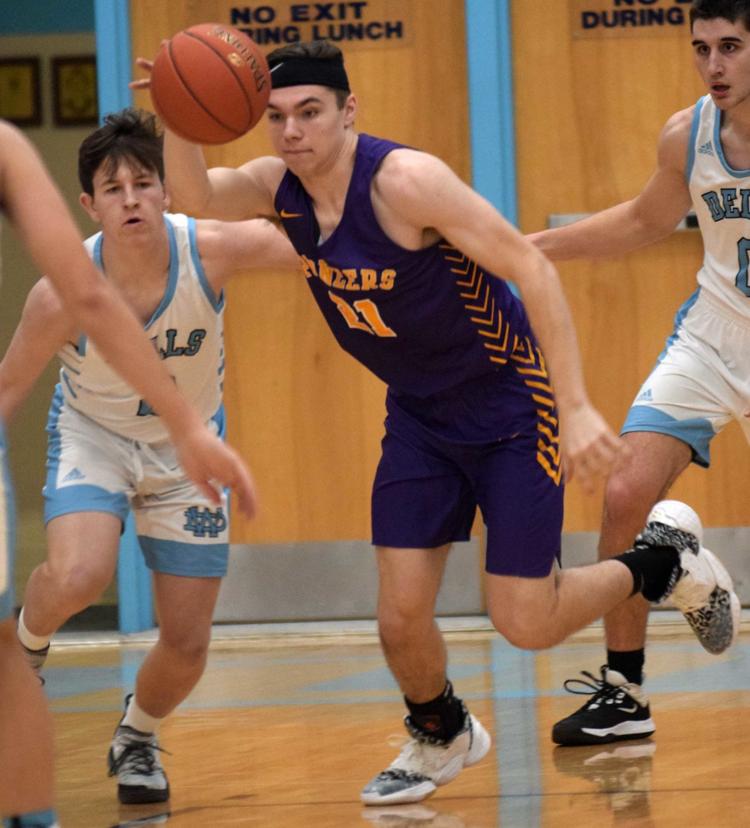 Riley Eck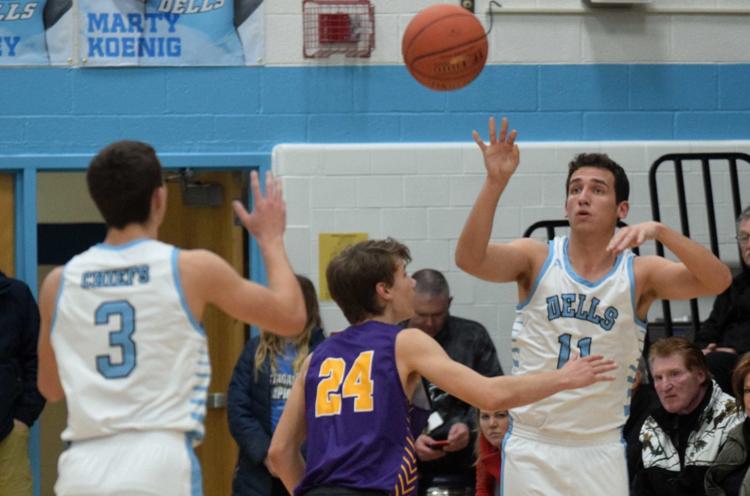 Weston Hoffa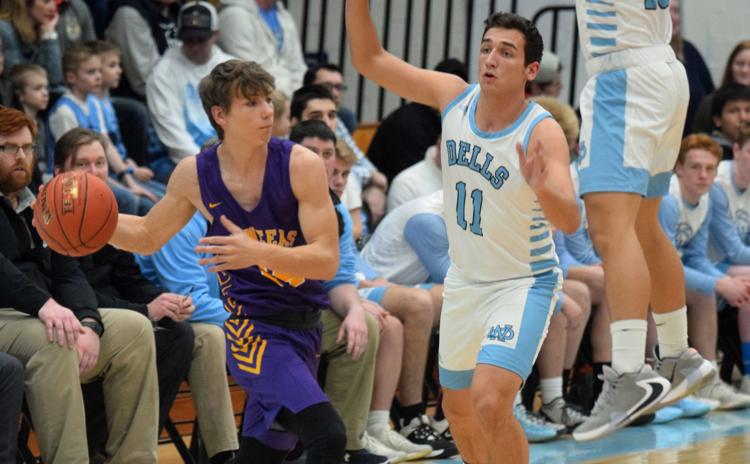 Dylan Nevar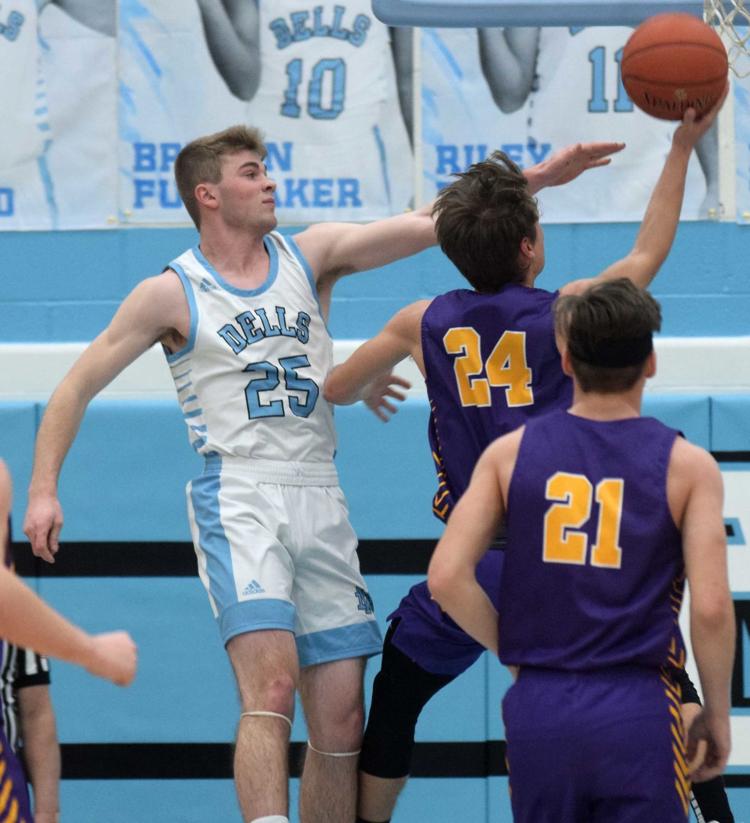 Derek Drew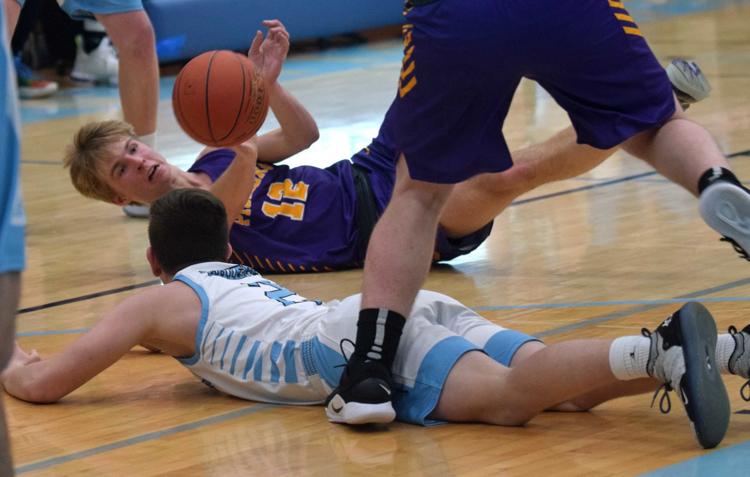 Jacob Rockwell
Trevor Gray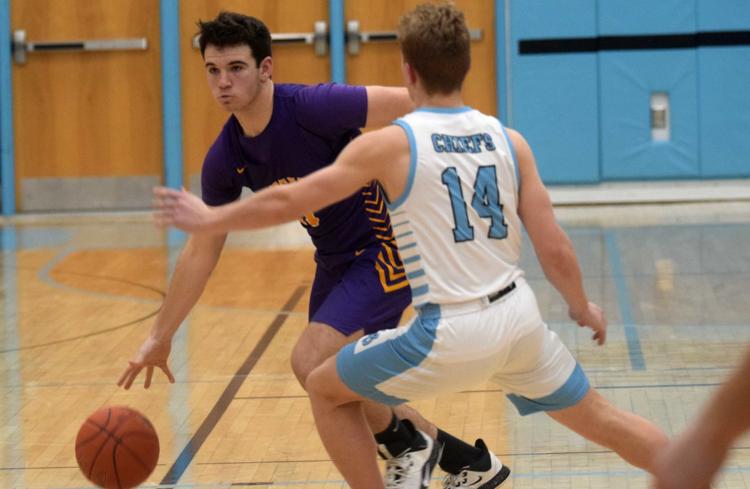 Jace Knetter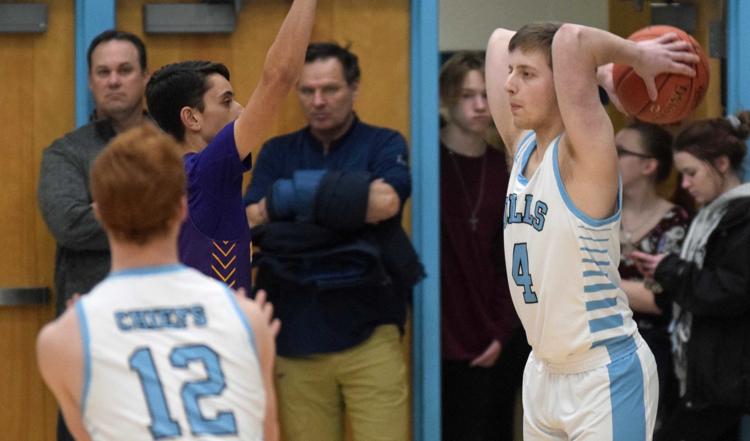 Carter Stauffacher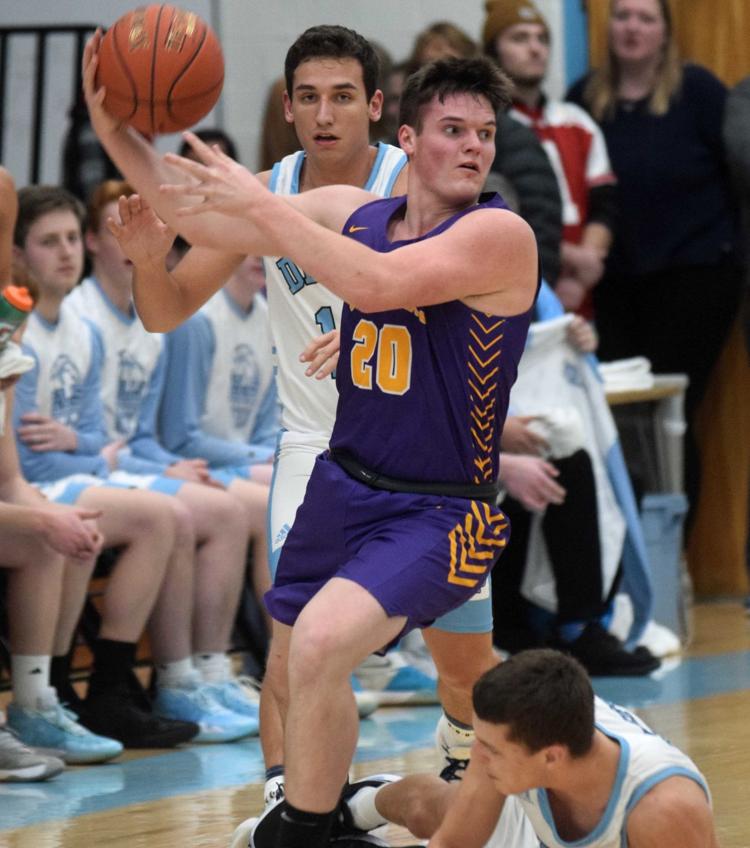 Ben Koenig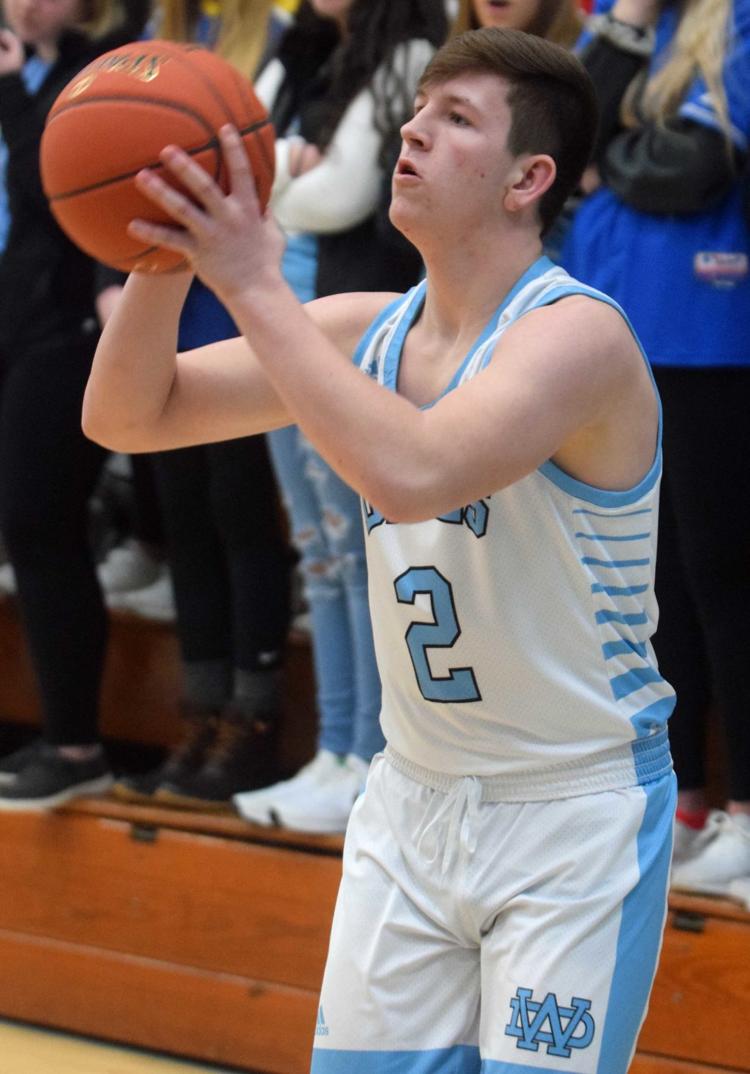 Kade Kangas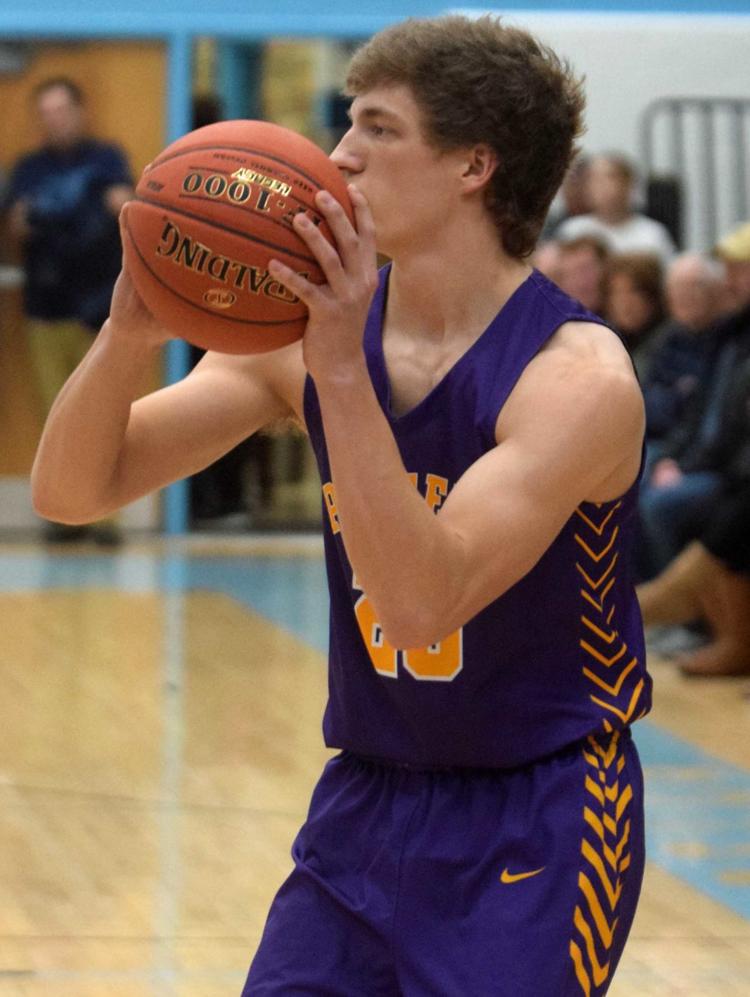 Jake Hale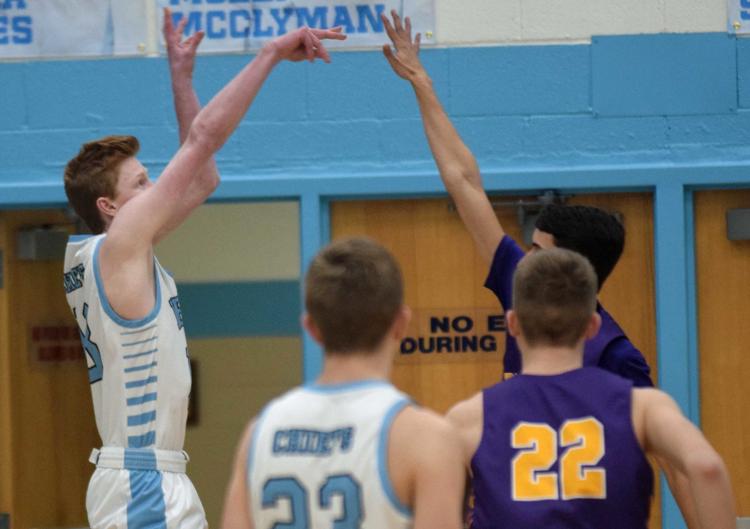 Lucas Thompson
Brennen Tofson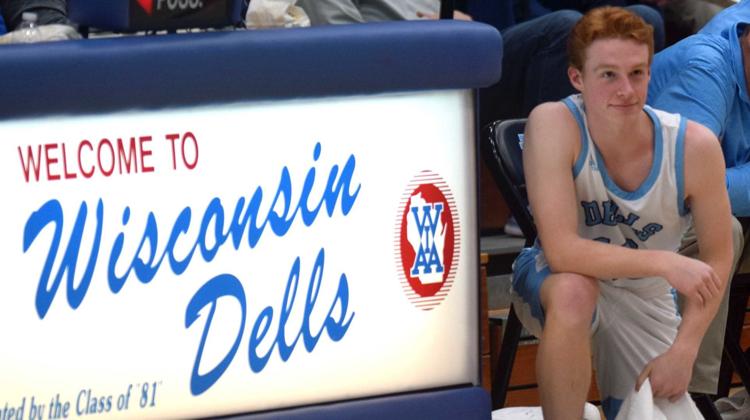 Kashton Kangas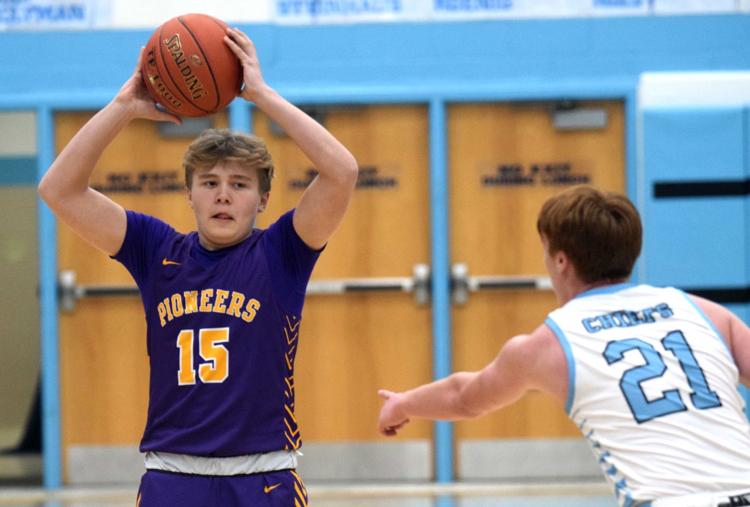 Brett Weiss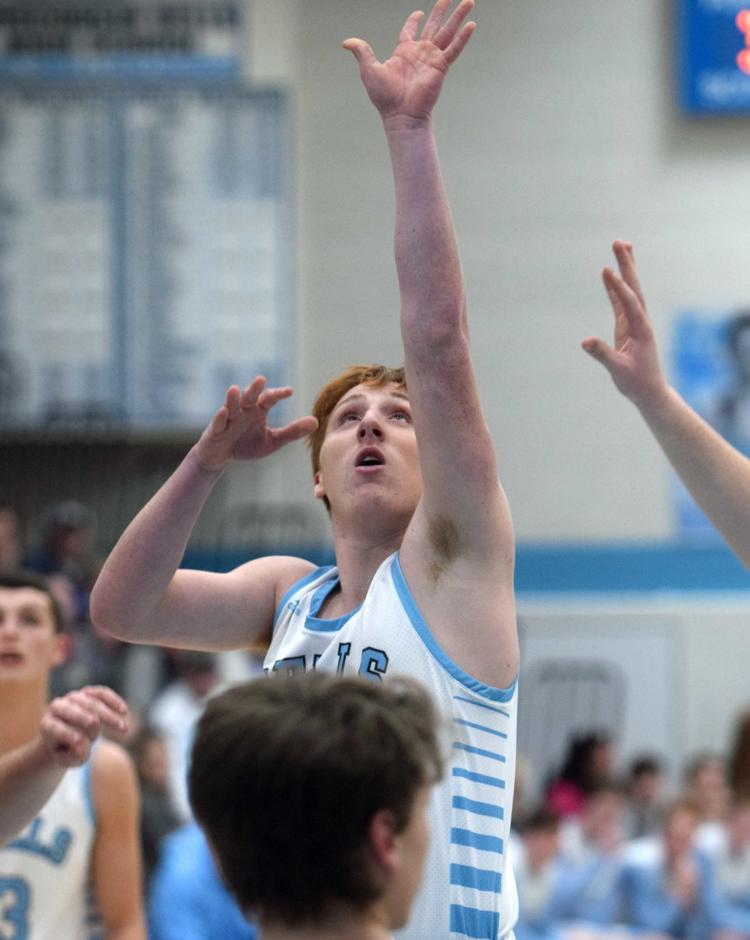 Brady Holly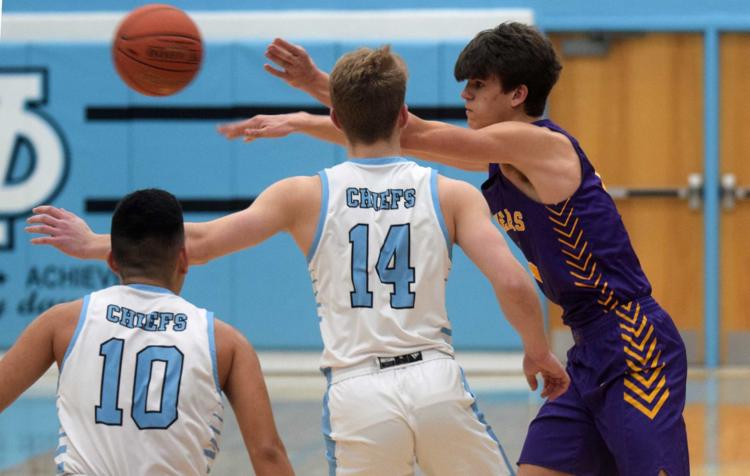 Jack Steinhaus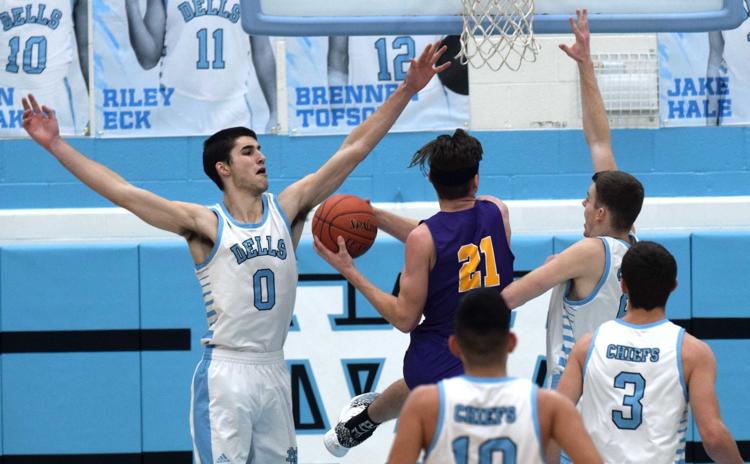 Trevor Gray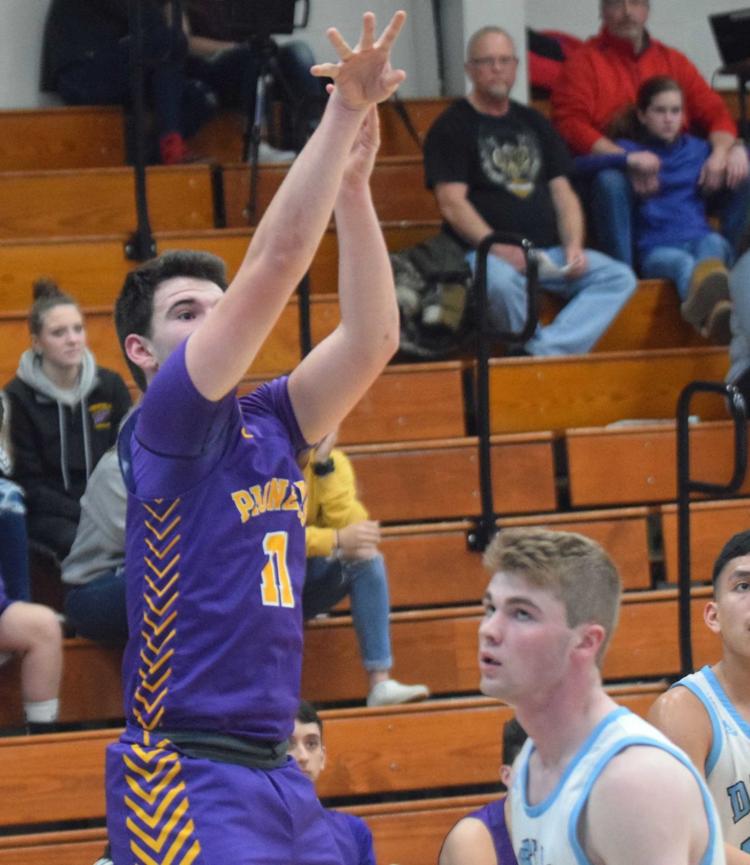 Colin Kaiser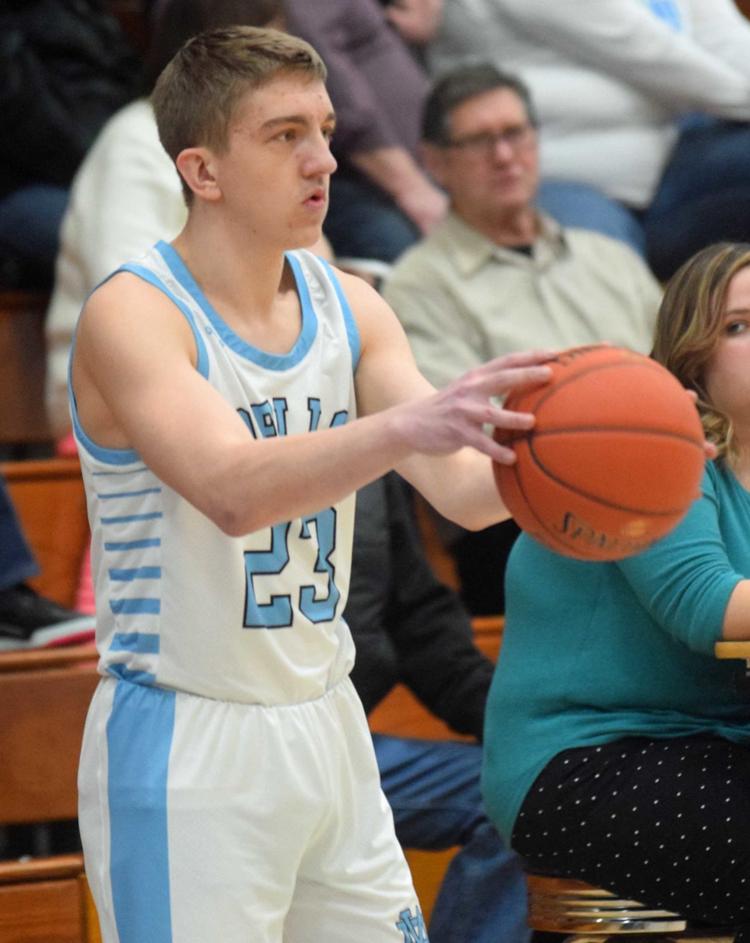 Josh Koloske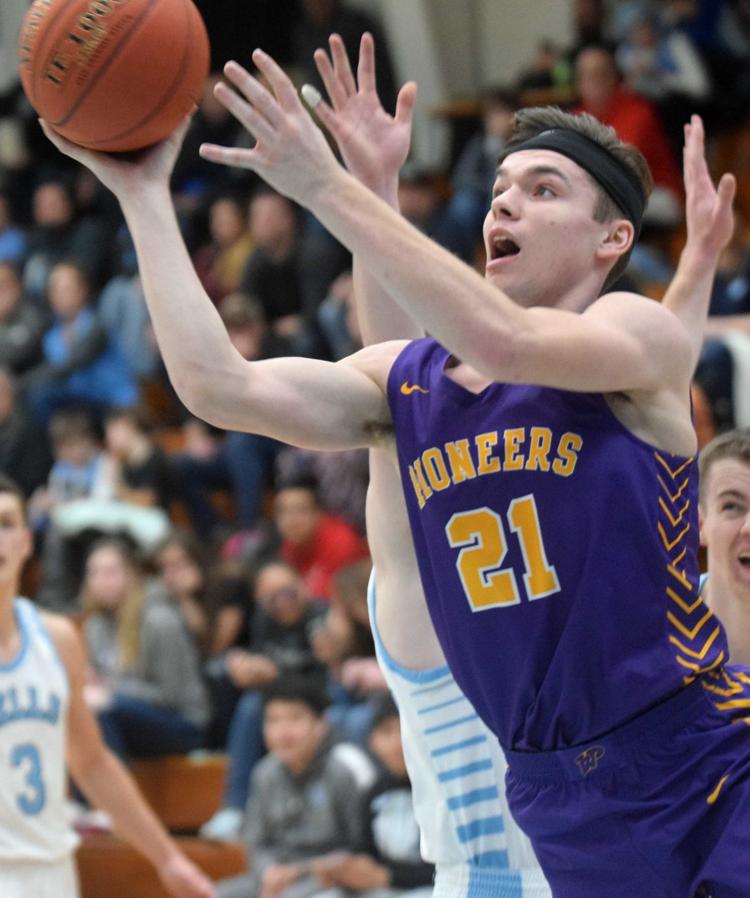 Bryson Funmaker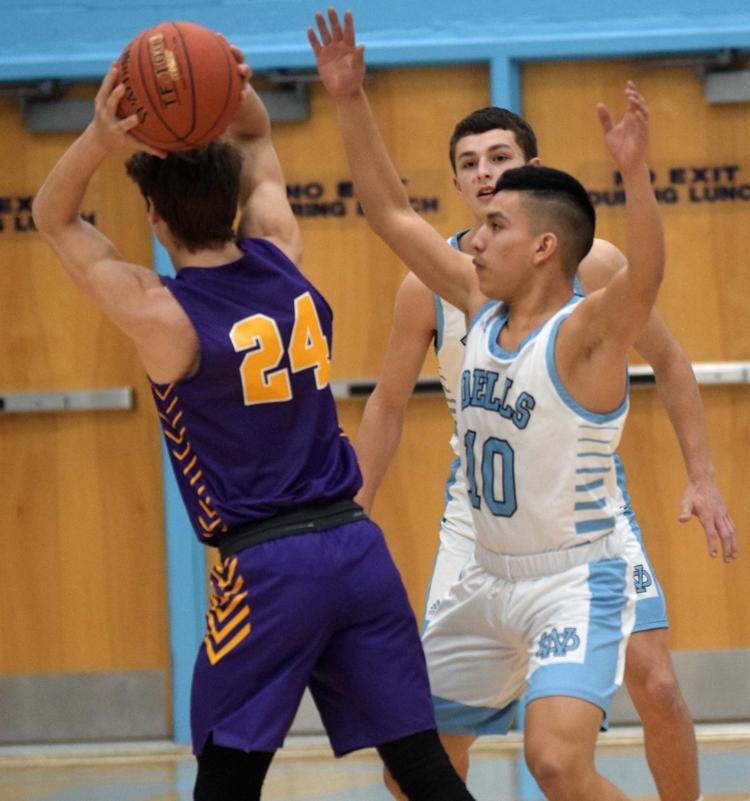 Derek Drew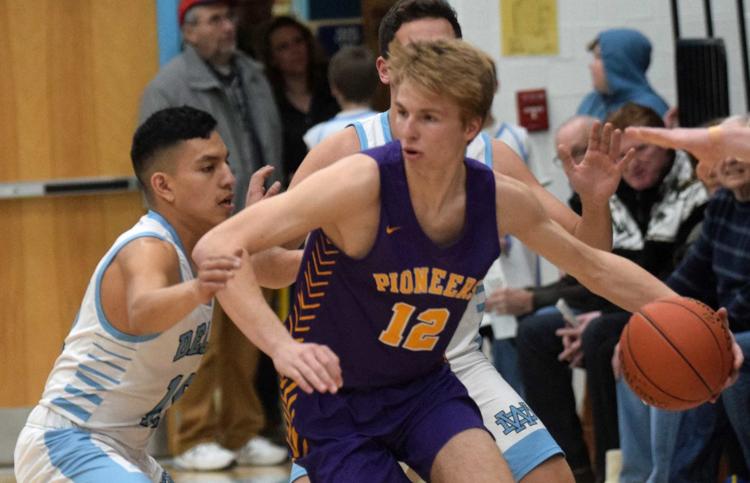 Brett Hirst
Weston Hoffa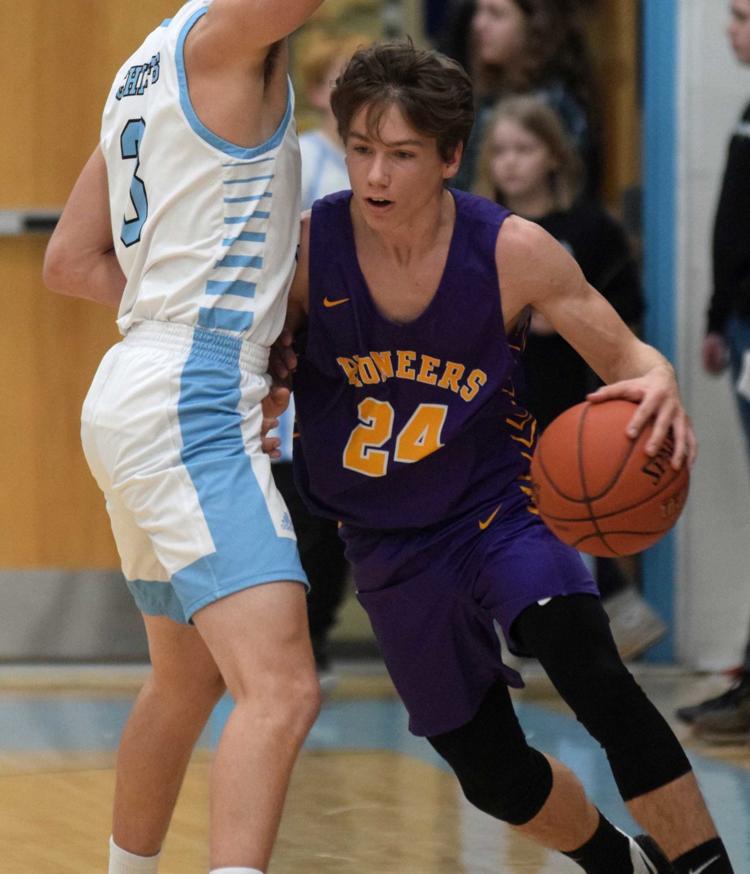 Wisconsin Dells coach Brad Rohling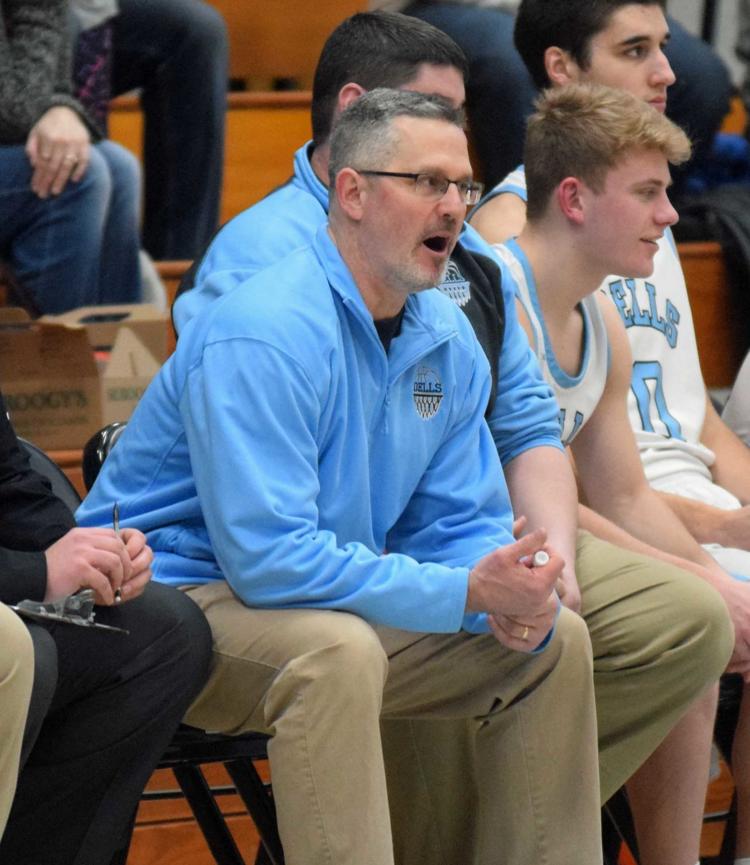 Westfield coach Lance Fritz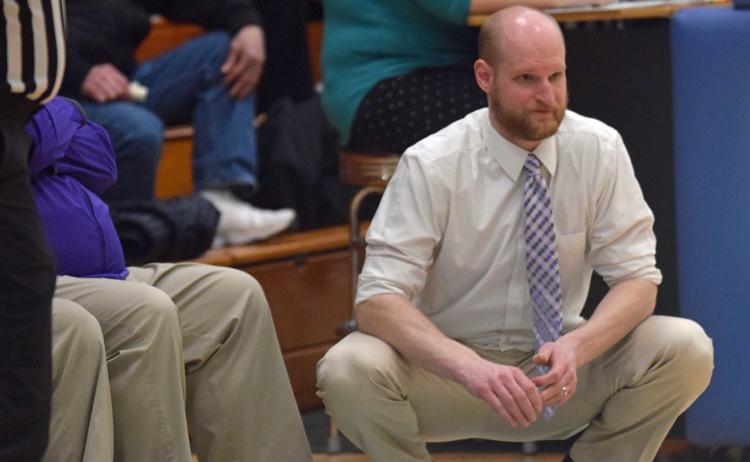 Follow Sean Davis on Twitter @SDavis_PDR or contact him at 608-745-3512.
Be the first to know
Get local news delivered to your inbox!