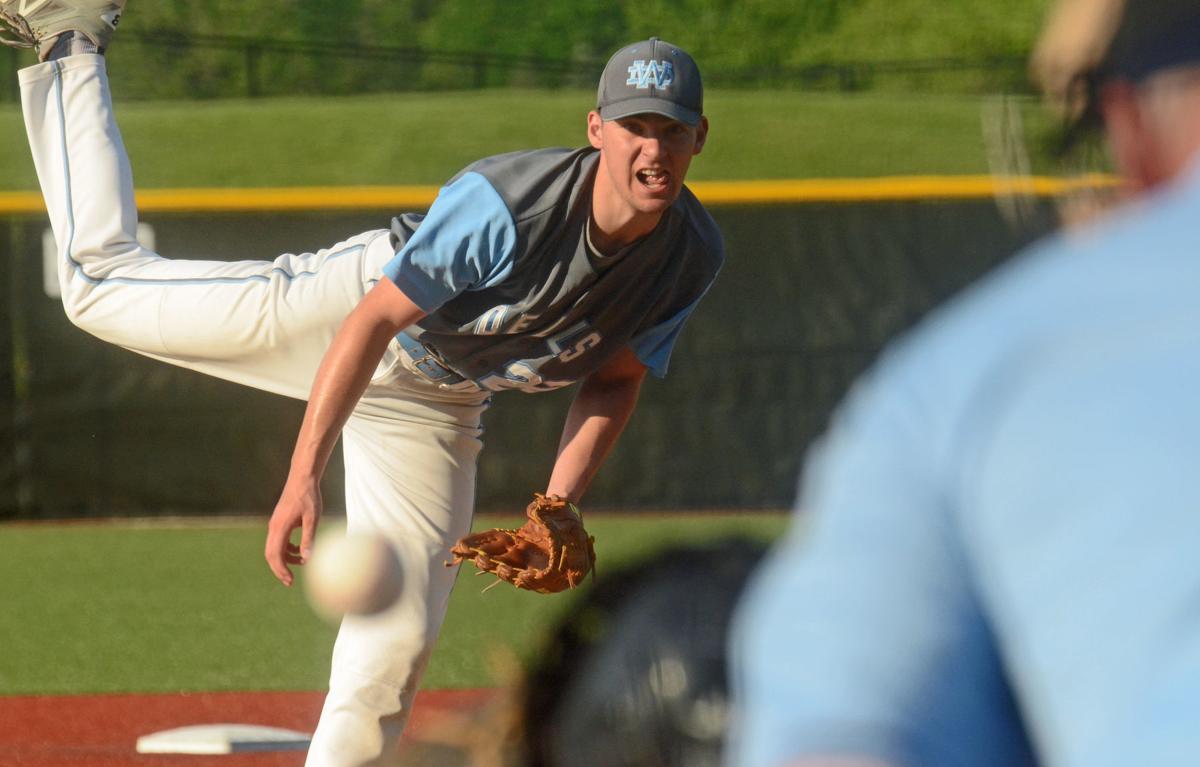 Any great baseball pitcher needs time to season their throwing arm before keeping it in tip-top shape.
After spending all winter getting his arm ready for his sophomore season at Hamline University in St. Paul, Minnesota, Jakob Millard ultimately never got to take the mound for the Pipers before COVID-19 shut down the 2020 campaign.
With the Home Talent League season set to begin on July 4, the former Wisconsin Dells standout is re-preparing his arm to shine for the Rivermen.
"It's pretty tough juggling school, when the year was happening, and still fitting in baseball and everything while being online at home," Millard said. "It was definitely a lot more difficult than being already scheduled into my daily routine as it would be at school, but the excitement of the upcoming Rivermen season has balanced that out a bit. It really motivates me to fit it into my schedule."
Millard and the Pipers were able to play the first nine games of their 2020 schedule, opening this season 3-6, including winning three of their final four games. Hamline was unable to build off that momentum however, as the season was shut down just days before it was set to leave on a spring break trip to Tuscon, Ariz. According to Millard, the team had very little communication from the University, holding practices and workouts up until days before they were set to depart.
"It was a lot of disappointment from the team as a whole, because we put in all the work and nothing ever came to be for the season," Millard said. "We'll never get to see what this specific team could have done, whether it's playoffs or in the conference season."
Millard said this year's Pipers squad had plenty of motivation and drive after finishing last season 17-22 overall, missing the Minnesota Intercollegiate Athletic Conference playoffs for the third straight season. The hard-throwing righty had a sizeable role on last season's team, making seven relief appearances.
Millard compiled an 0-3 record in 9.2 innings pitched, allowing 14 earned runs on 11 hits and 11 walks. He finished with nine strikeouts, including a season-high 4 in an 11-0 loss to Luther College on March 1.
Those same opportunities weren't available to Millard early on this season, something he credits to a difficult winter offseason.
"I didn't pitch very well in live sessions in the cages, so I was really waiting for that opportunity to be able to get on the mound in a game and show I can compete at that level," he said. "I was really just hoping I could get that, especially before next season, which I wasn't able to do."
Despite that disappointment, Millard will have plenty of chances to prove he should be one of the first arms out of the Pipers pen when he takes the field with the Rivermen this summer. In his second season with the Rivermen last season, Millard was the team's top throwing pitcher and one of the most reliable arms.
Millard hadn't been pitching much throughout Gov. Tony Evers' Safer-at-Home order, "throwing once-a-week on Sundays with one or two guys from the Rivermen." Finishing out the semester online didn't help things as Millard described the work as "three times as difficult," but he still was able to put in time at the gym.
"I worked out three times a week, just trying to stay up on my athletic ability; not trying to make big gains, but just trying to maintain what I had. I knew eventually we would probably have a Rivermen season, so I didn't want to kill myself before it and stay in decent shape," he said.
Now with the Safer-at-Home order lifted, Millard is throwing more regularly and ready to hit the field. While the Rivermen will tentatively play an 11-game regular season, that could easily change if the Home Talent League deems it unfit to continue the season should another breakout happen.
Regardless of how many games the team gets in, that experience is precious to Millard.
"Everyone says you never forget how to ride a bike, but with baseball, you lose so much if you don't play it for a long time. Like basketball, you know where each line is and you know where it is relative to the basket," he said. "You lose comfortability on the field if you don't play it for a long time, so I feel this season is really important for guys like me, and (Dylan) Nevar too since he's going to Western Michigan."
On top of just getting games in, the level of competition the Rivermen will face is another key factor. Millard knows onlookers are unaware of the talent level that is on display in the Sunday League facing pitching that matches the collegiate level and "playing against guys that have played college ball before."
"You're playing against guys that know what they're doing on the field and that's a huge benefit; any time you get to play against guys like that it's a positive thing, because it's what you're going to see in college," he said.
While the prospects of a stepping stone season are tempting, Millard said he hasn't come up with any set goals for 2020. The only thing on his mind is the same as it's always been: pitch well.
"Just pitch strikes, get outs and that's kind of the game plan I roll with," he said. "I try to keep it simple, because I don't want to put too much pressure on myself. Your summer season is meant to be fun."
Follow Sean Davis on Twitter @SDavis_PDR or contact him at 608-745-3512.
Be the first to know
Get local news delivered to your inbox!