WAUTOMA — After getting a school record nine sectional qualifiers last year, the Wisconsin Dells wrestling team will have an even bigger contingent making the trip this year.
The Chiefs racked up a meet-high seven individual champions and four more runners-up at the Division 2 Wautoma Regional on Saturday for a total of 11 qualifiers for next Saturday's Division 2 Adams-Friendship sectional.
While Wisconsin Dells set a record for sectional qualifiers, the Chiefs came up short in their quest to advance to the team sectional for the first time in program history. Wisconsin Dells finished second at the regional with 274 points, finishing just 18 behind team champion Lodi.
Despite finishing runners-up to the Blue Devils, Wisconsin Dells coach Jim McFaul praised the Chiefs performance.
"Beating Lodi is always going to be tough, but it was just a great day," he said. "I'm so proud of our kids and the effort they put in, and after last week when we weren't terribly sharp at conference to turn around and be on all cylinders, it was special to watch."
Leading the way for the Chiefs were juniors Gavin Kingsley, Marty Koenig and Langston Brown, along with senior Kayleb Galloway. All four breezed to individual titles.
Kingsley picked up a pair of pins at 138 pounds as he improved to 19-6 on the year. After pinning Watertown Luther Prep's Josiah Moore in the semis, Kingsley knocked off Lodi senior Austin Soehle in 5 minutes, 15 seconds in the title match.
Brown also made quick work of his competition at 182. After pinning Cambria-Friesland's Jacob Roche in 22 seconds in the semifinals, Brown pinned Lodi's Nathan Beechey in 2:43 in the finals to move to 26-4 on the season.
Koenig pinned Wautoma/Wild Rose's Colton Martin in 2:44 in the semis before rolling to an 8-1 win over Lodi's Zach Potter in the finals. Galloway followed suit with a first-period pin over Cambria-Friesland's Colm Moe in the semis at 195 before breezing to an 11-1 major decision over Lodi's Gabe Pickarts in the finals.
Wisconsin Dells junior Elizah Leonard and seniors Maverick Platt and Kevin Coughlin also captured titles on Saturday. After needing overtime in her 120 pound semifinal match, Leonard outlasted Wautoma/Wild Rose's Ashton Abraham, 10-7, to punch her ticket to sectionals for the first time and become the first Wisconsin Dells girl to ever win a regional championship.
After spending most of the year at 113 pounds, Leonard moved up a weight class, and after returning from a concussion in early January, the title was that much more impressive.
"You don't get to work out and you could see it in her first match; she ran out of gas, but showed a lot of heart and really gutted it out," McFaul said. "She hung in there and won two tough matches."
Platt also had a difficult road at 160. After a first-period pin in the semis, Platt went back-and-forth with Lodi's Jack Hansen, ultimately pulling out a 12-11 decision.
Coughlin received a bye at 285 but was nearly forced into a wrestleback. The Chiefs heavyweight trailed Lodi's Wyatt Ripp late into the third period, but was able to score a reversal and shoot a half-nelson for a pin in 5:54 to punch his ticket to sectionals.
"I think earlier in the season, those were matches that we lost, where we didn't finish moves or we didn't wrestle a whole 6 minutes," McFaul said. "They gutted it out and they wanted to win so darn bad for each other."
Along with the seven champions, Wisconsin Dells had four second-place finishers. Sophomore Will Van Dinter (106), junior Billy Dethloff (152) and senior Hunter Stenson (170) each finished runners-up by rule, while freshman Dawson Kosterman earned his way through to sectionals through the wrestlebacks.
After pinning Luther Prep's Cameron King in the third-place match, Kosterman faced a familiar foe in Wautoma/Wild Rose's Matthew Gaboury-Gorges. After losing by pin to the Warriors junior twice earlier this season, Kosterman outlasted Gaboury-Gorges, 14-8, in the second-place wrestleback to advance to sectionals.
"I challenged him that he's been that close and if he goes out, is aggressive and goes right after him, that he could beat him," McFaul said. "I thought we were going to lose him there a couple times, but he gutted it out."
One of the biggest factors in the Chiefs' strong performance was the fact the team was able to get in four practices after having just one day last week prior to the South Central Conference tournament.
"You could just feel it in the room yesterday, the kids were ready, and I had a good feeling about today," McFaul said.
Wisconsin Dells will now get ready for Saturday's sectional, where the top three individuals qualify for the WIAA individual state tournament at the Kohl Center in Madison. McFaul said that conditioning will be the biggest key to success on Saturday.
"We worked a lot on just drills, getting back to the fundamentals and hard work on the mat, but we have also got to get some air in our lungs here," he said. "We were able to gut them out today, but it wasn't because we were in great shape, it was a lot of heart and spirit in our kids. We'll be in better shape this week."
Austin Soehle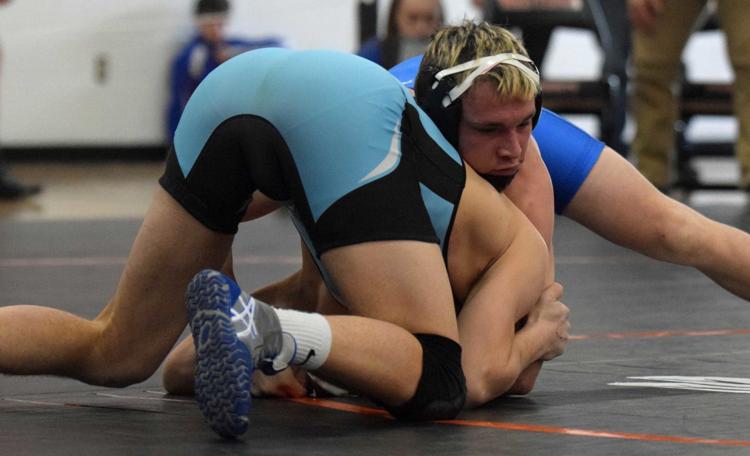 Hunter Stenson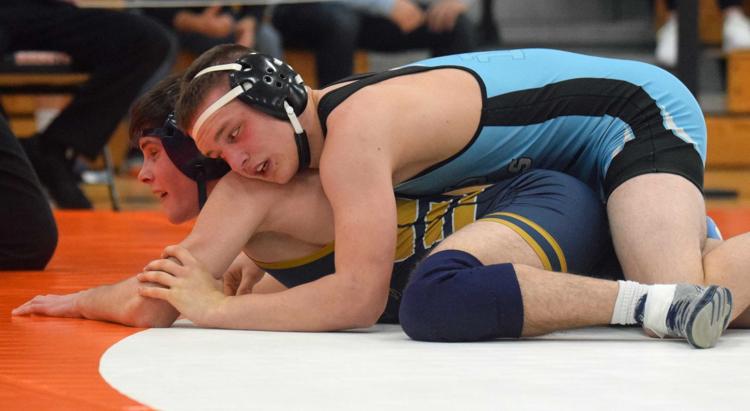 Jacob Roche
Sal Genco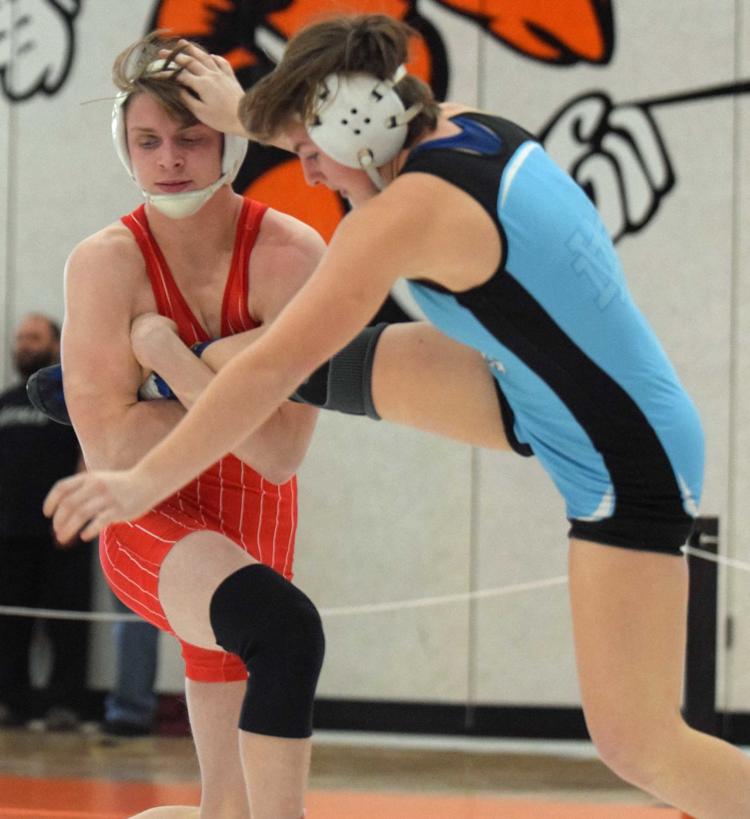 Mitchell Lane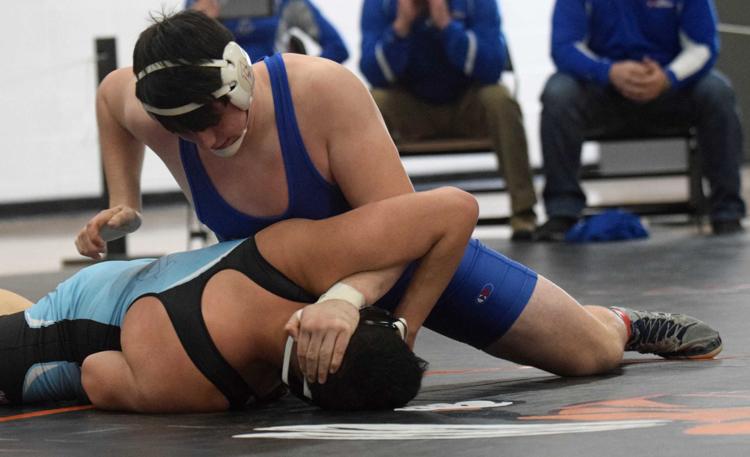 Jordon Kosterman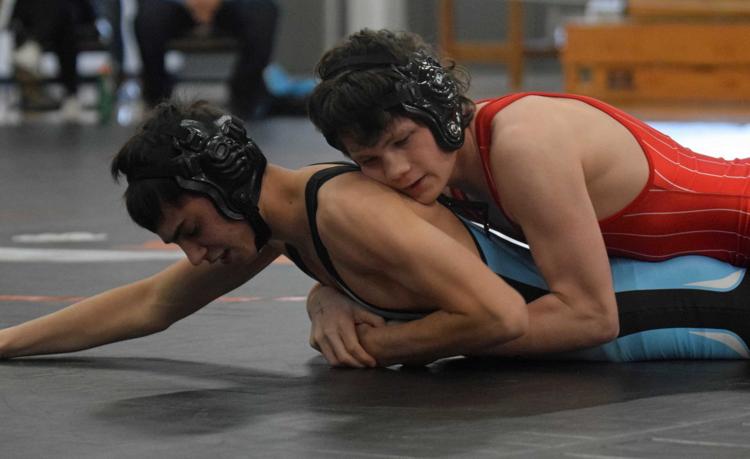 Dylan Knoch
Colm Moe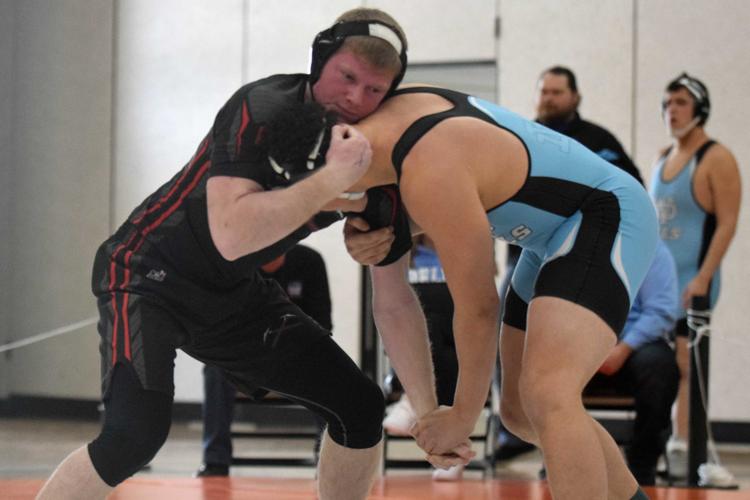 Colton Nicolay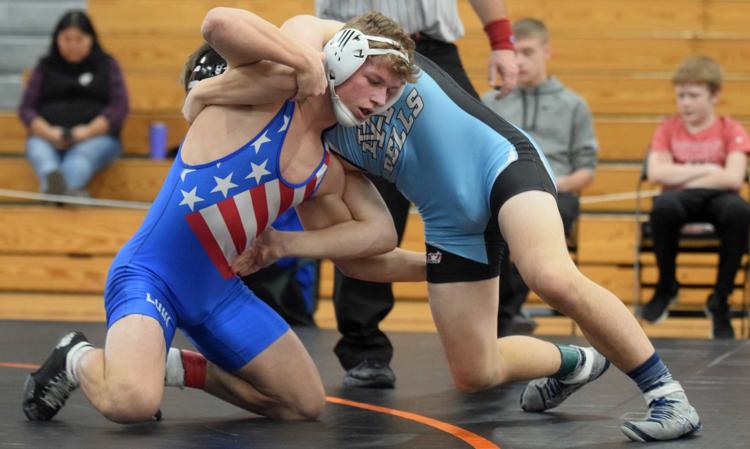 Kayleb Galloway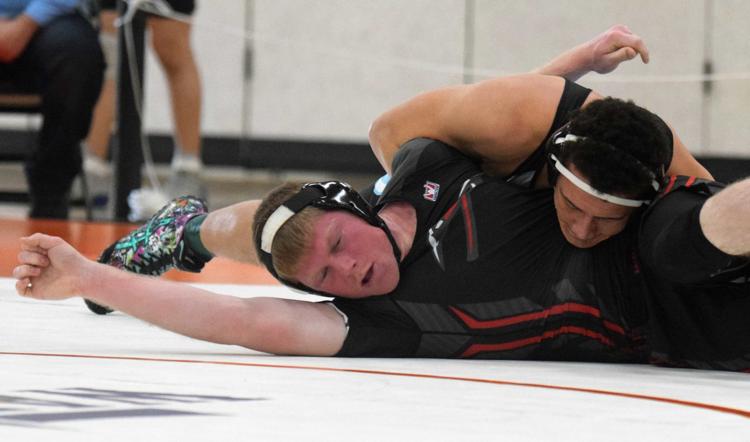 Jayden Price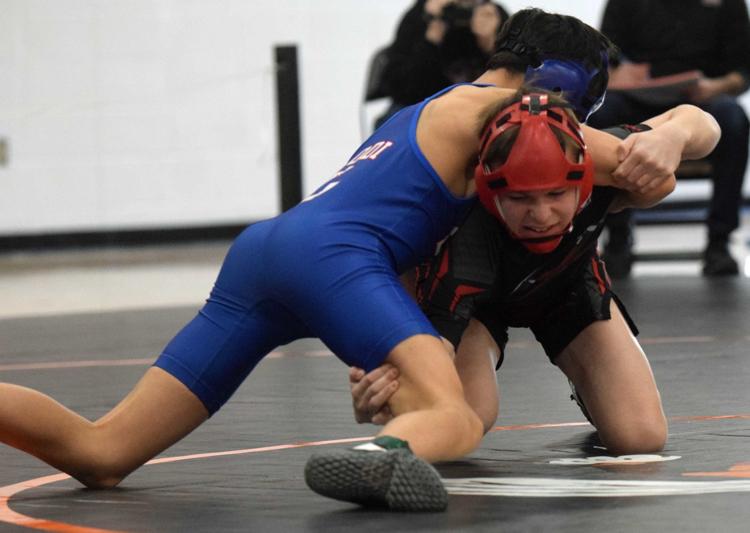 Sawyer Helmbrecht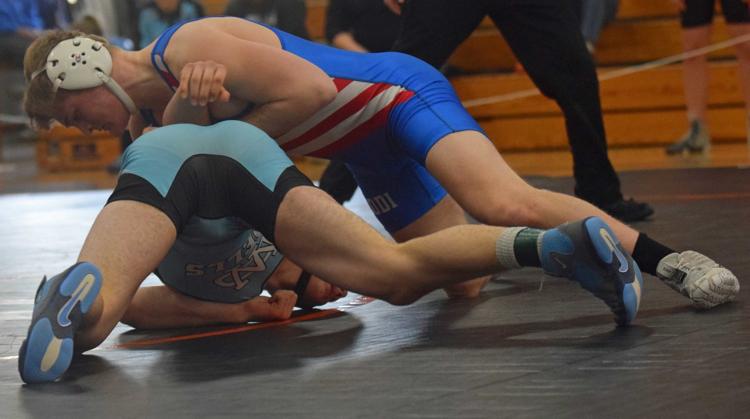 Will Van Dinter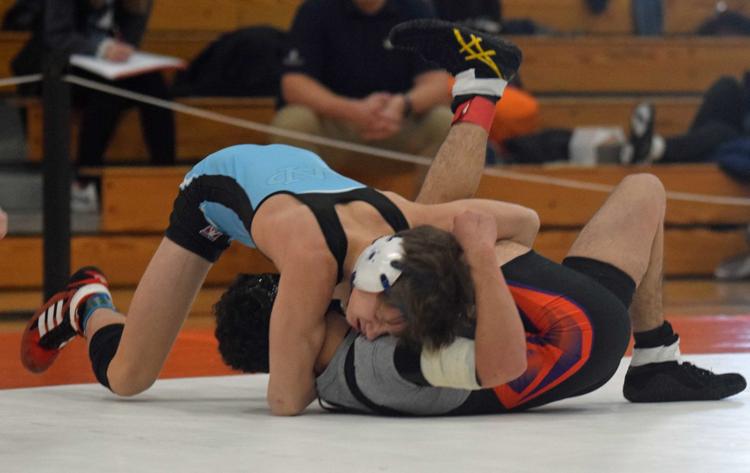 Gabe Pickarts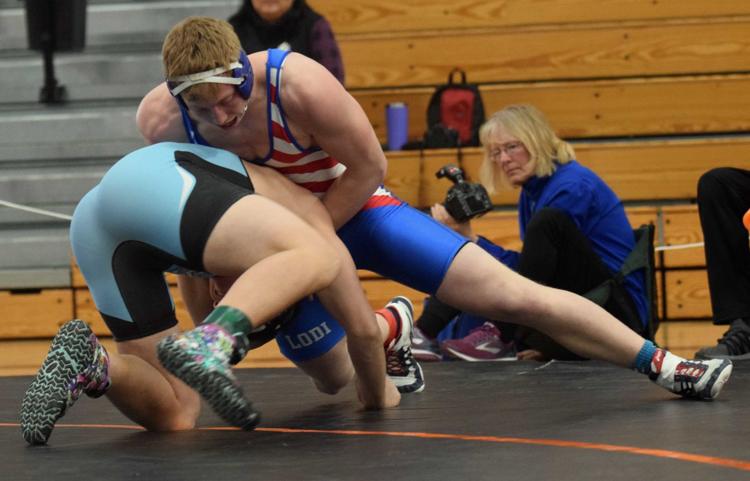 Gavin Kingsley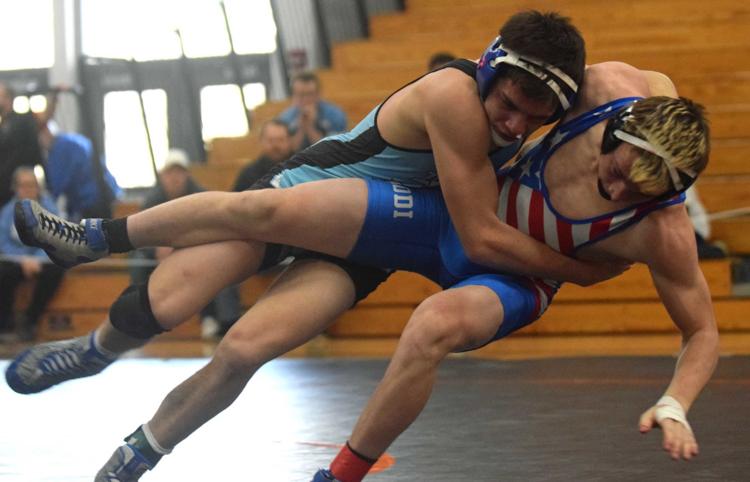 Jaedon Heintz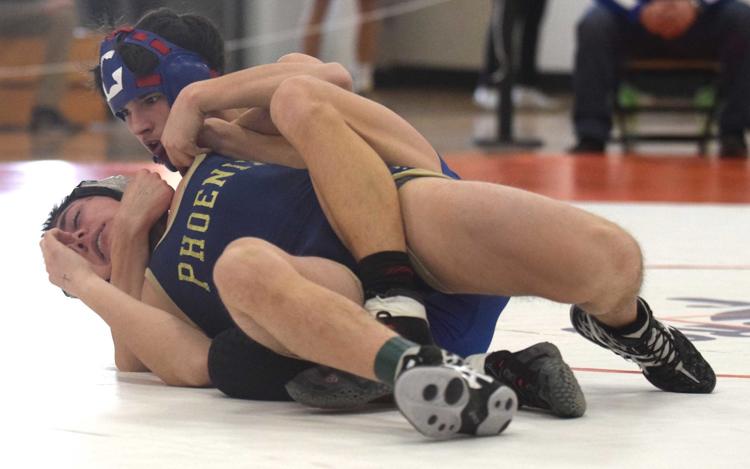 Marty Koenig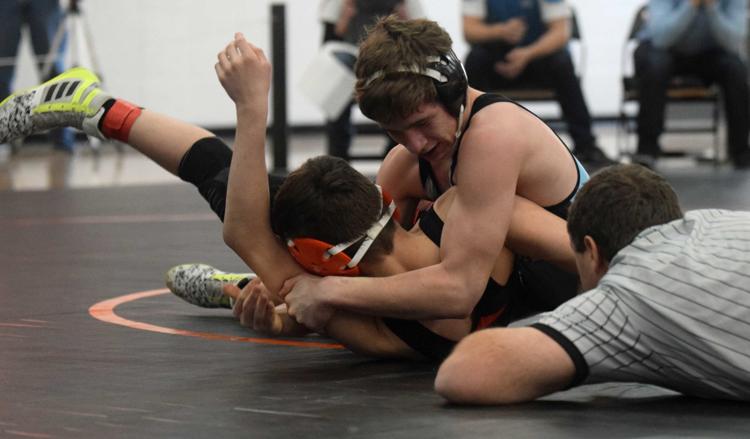 Garrett Moll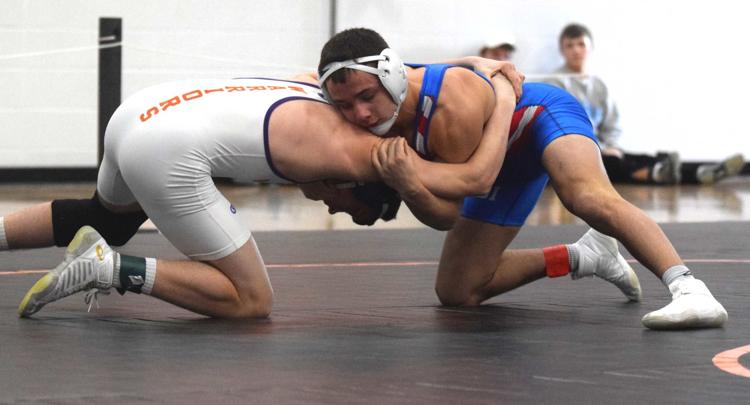 Kevin Coughlin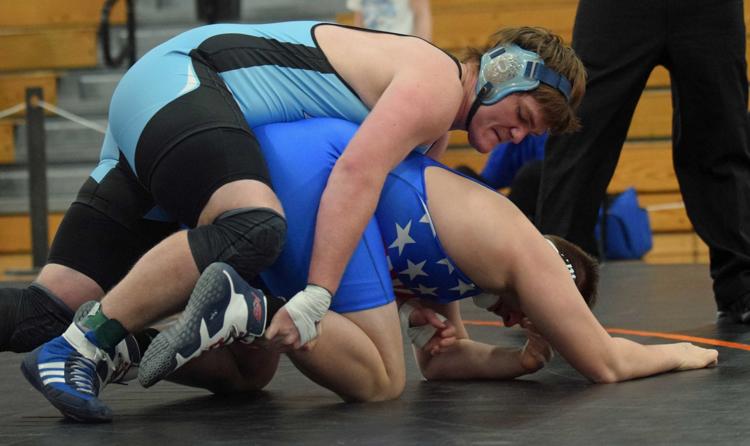 Mason Marchand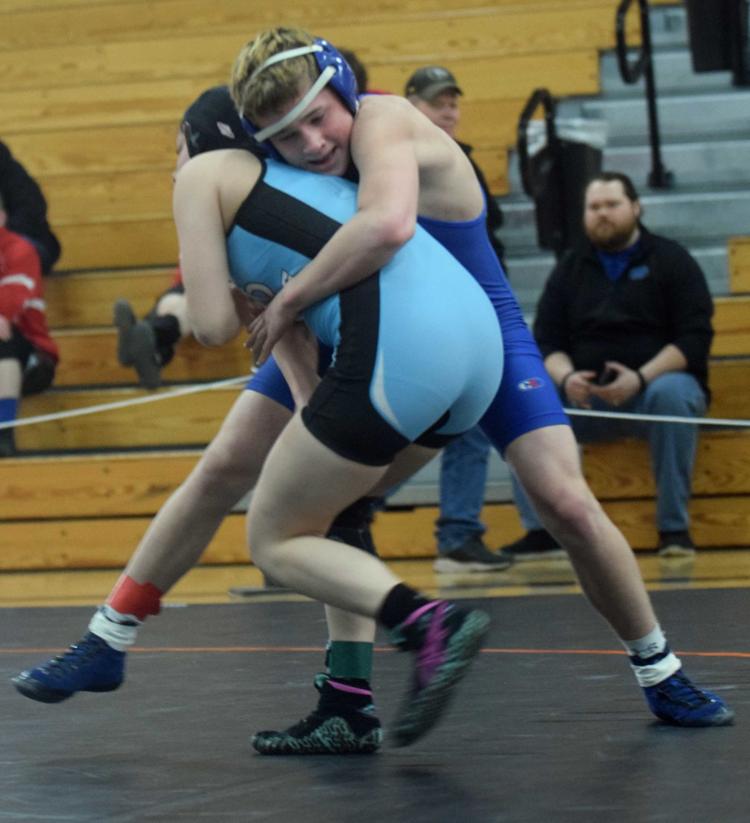 Jade Herzer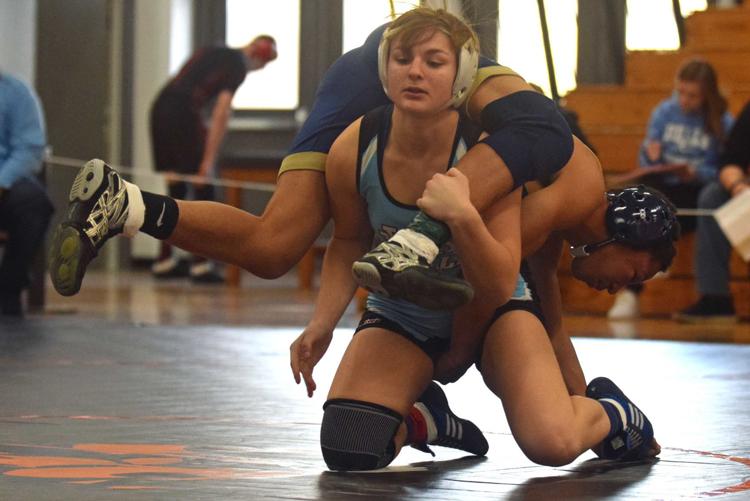 Jack Hansen
Elizah Leonard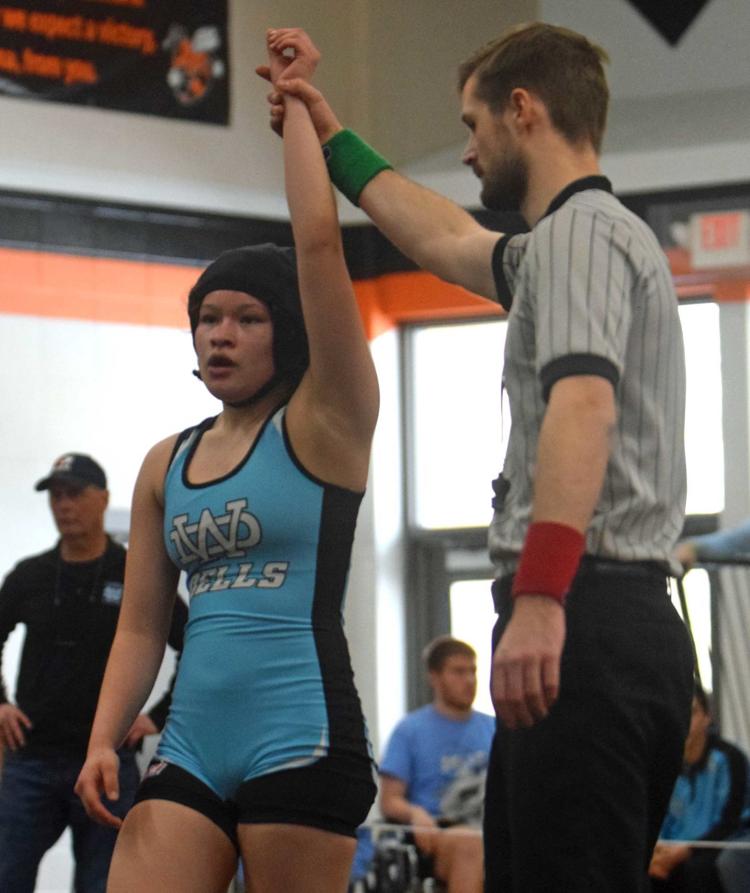 Wyatt Ripp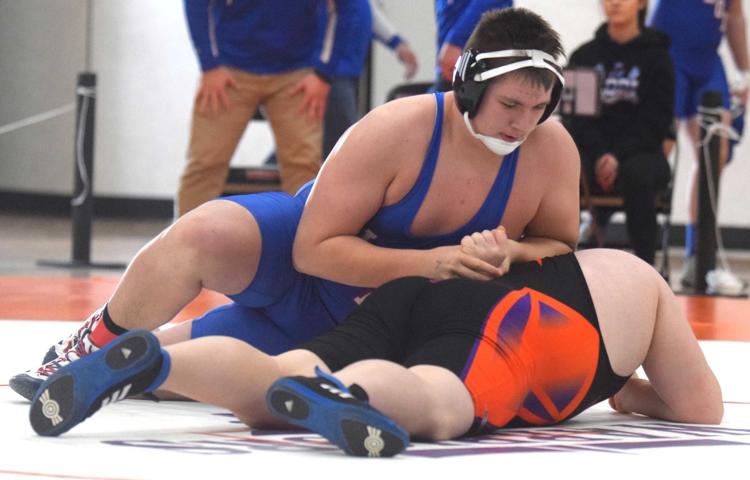 Langston Brown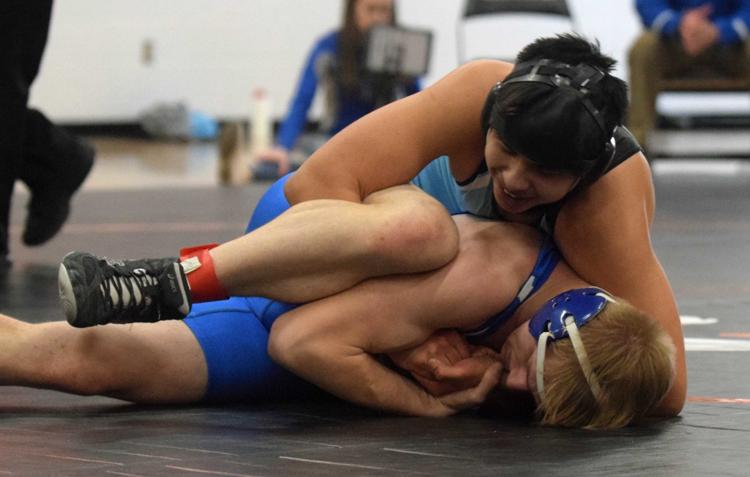 Zach Potter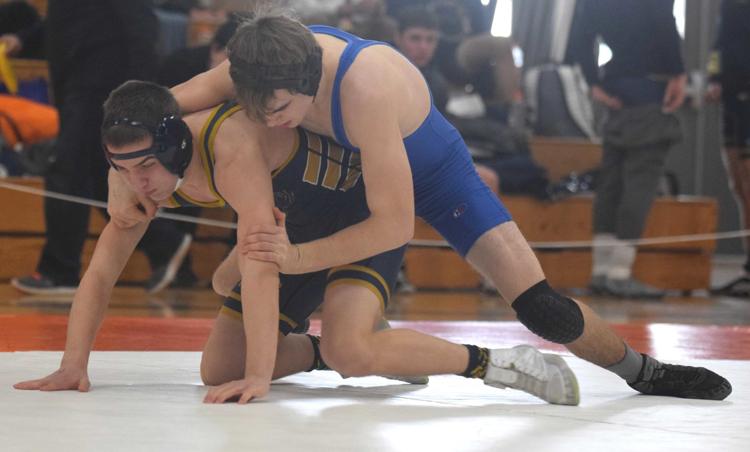 Dawson Kosterman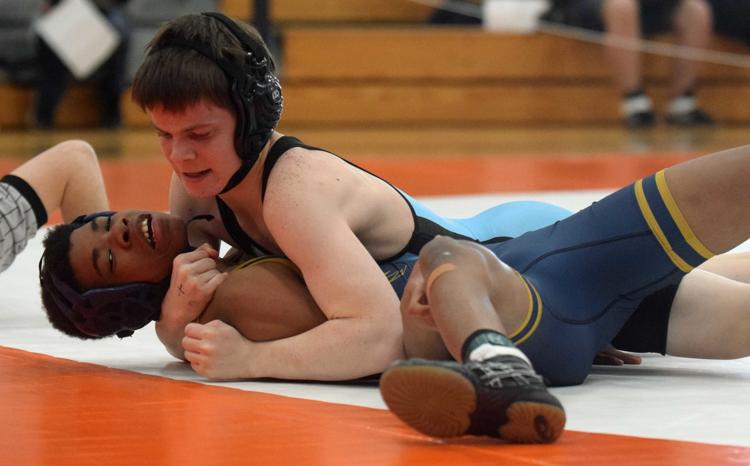 Parker Heintz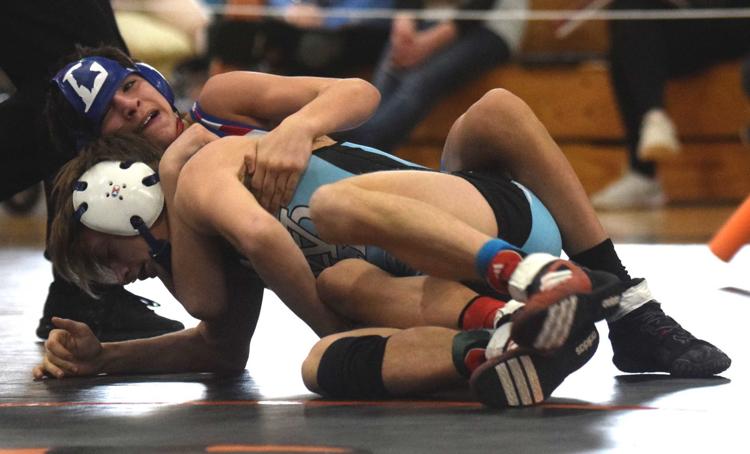 Billy Dethloff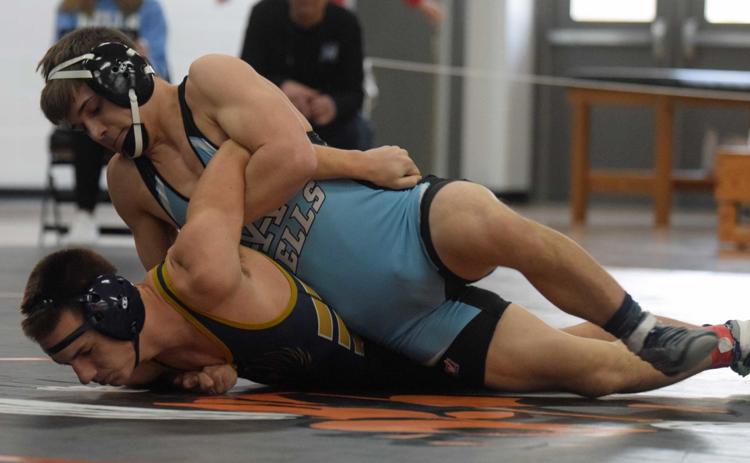 Chandler Curtis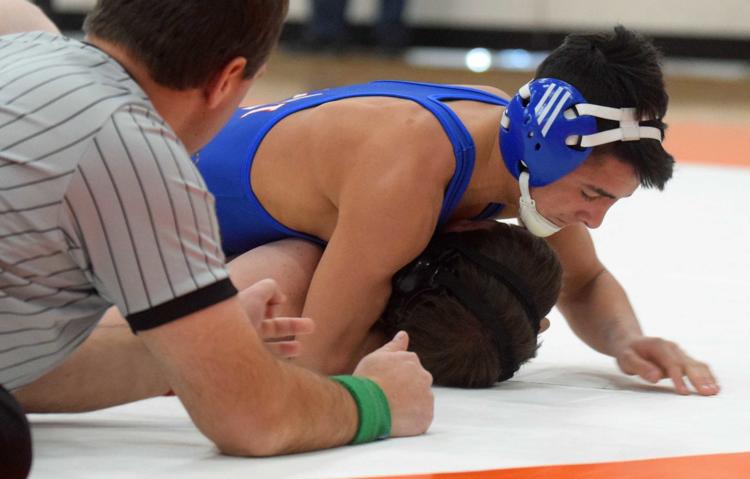 Maverick Platt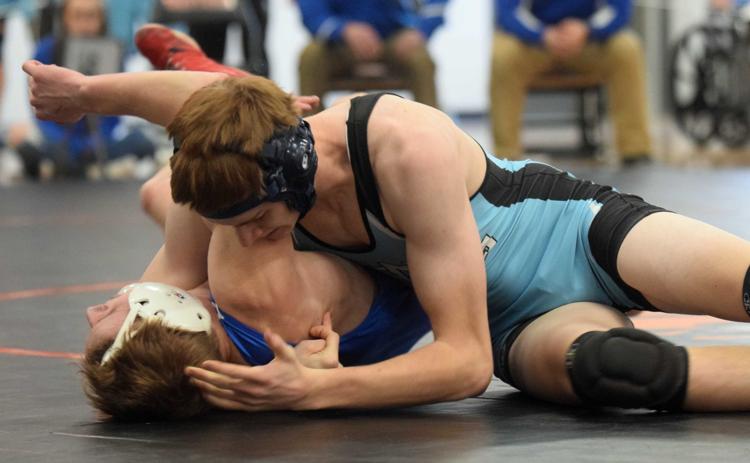 Nathan Beechey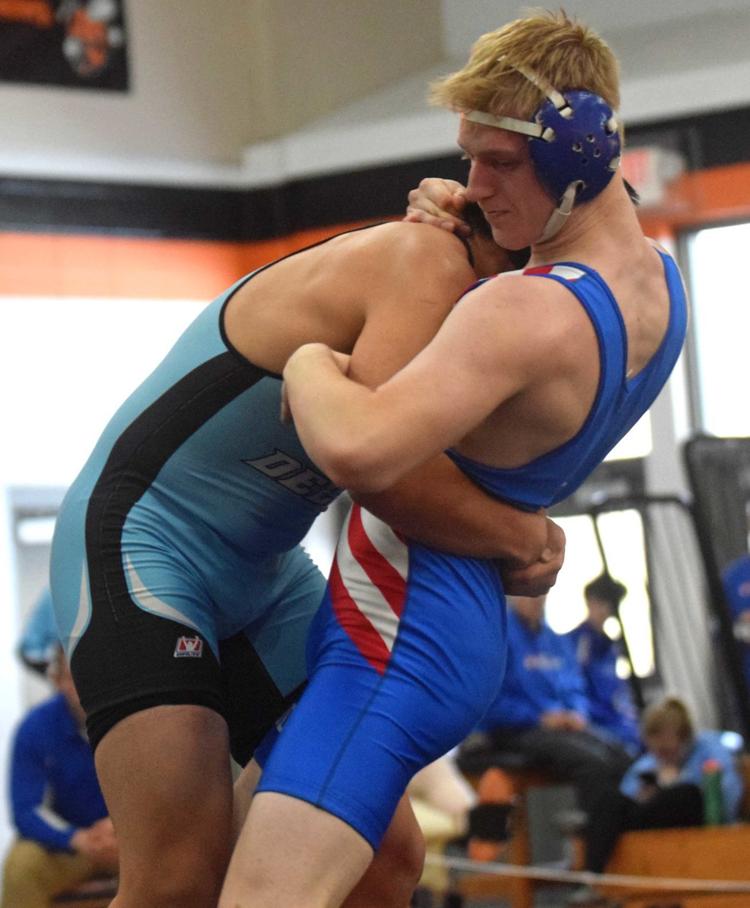 Luis Bautista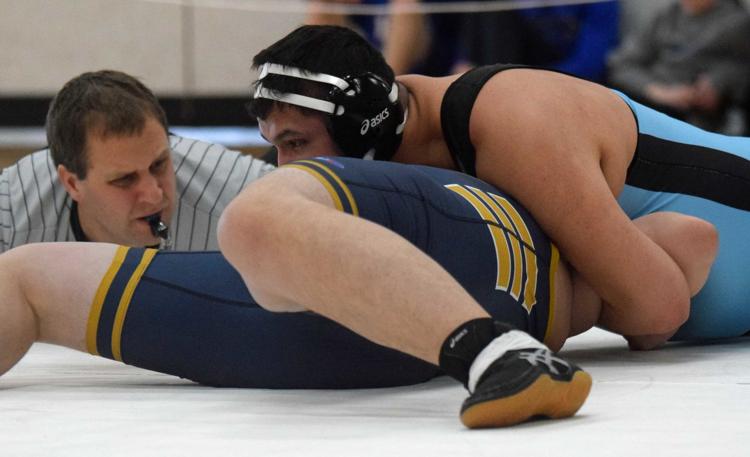 WIAA DIVISION 2 WAUTOMA REGIONAL
Team scores: Lodi 292, Wisconsin Dells 274, Wautoma/Wild Rose 190, Watertown Luther Prep 93.5, Columbus 32, Cambria-Friesland co-op 29.