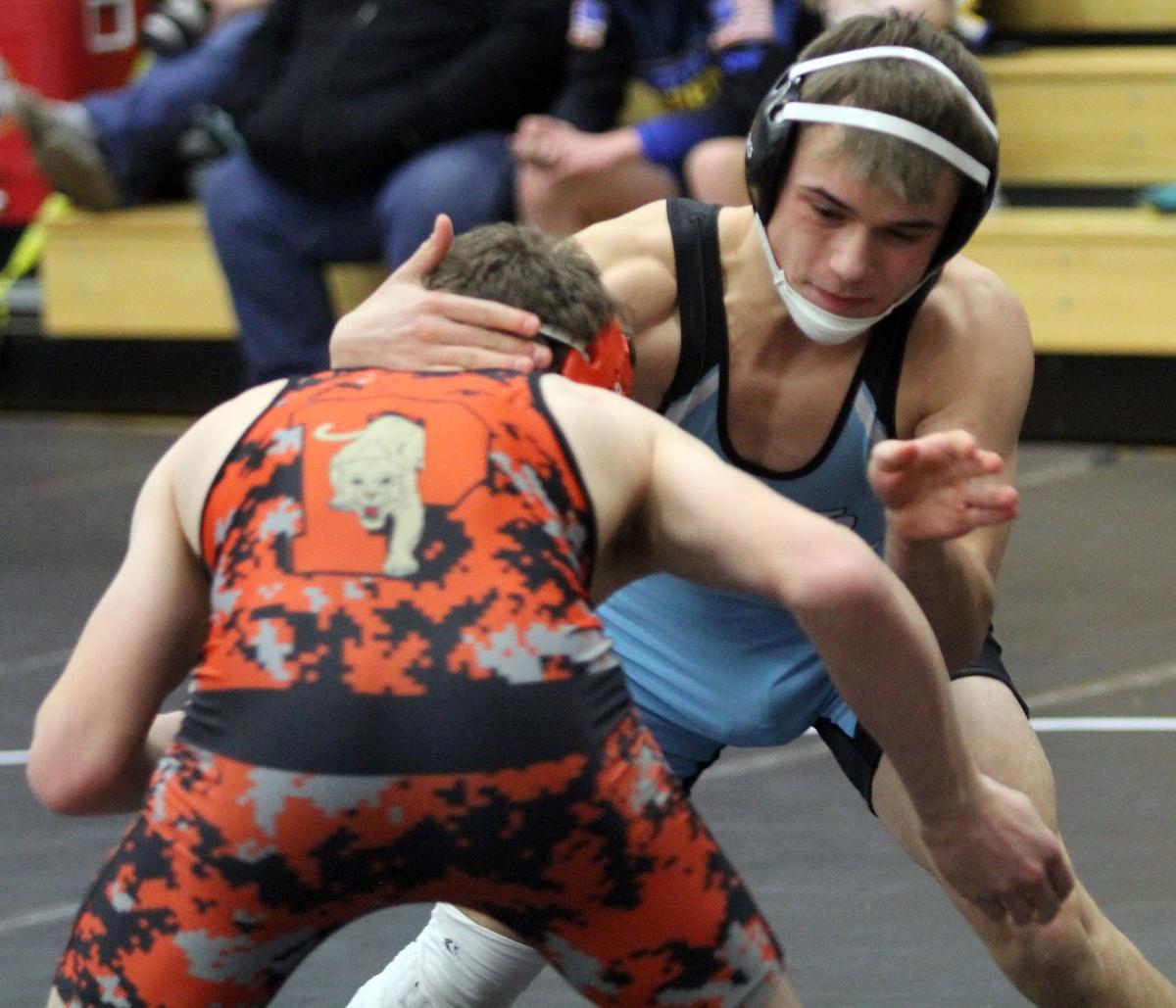 The Wisconsin Dells wrestling team had a successful start to its second half of the season, earning five top-six finishers en route to a seventh place team finish at the Sauk Prairie Eagle Invite last Saturday.
The Chiefs scored 130 points to finish in the top half of the 18-team invitational, while West Bend East (255) topped the host Eagles (209) for the team title. Leading the way for Wisconsin Dells was the duo of Marty Koenig and Elijah Leonard, who finished in second place at 152 and 160 pounds.
Koenig, ranked No. 7 in the latest WiWrestling.com Division 2 rankings, earned a pair of pins to reach the finals where he faced Div. 1 honorable mention pick Crosby Schlosser from West Bend East. The Chiefs senior hung right with Schlosser but was unable to top the Suns junior, dropping a 3-2 decision.
You have free articles remaining.
Leonard also cruised to the finals at 160 as he earned back-to-back first period pins, and like Koenig, ran into a ranked opponent in the final in Pecatonica/Argyle senior Easton Schraepfer. Schraepfer, No. 4 in Div. 3 at 170, was too much for Leonard, pinning the Wisconsin Dells junior in 2 minutes, 42 seconds.
Along with Koenig and Leonard, senior Billy Dethloff and sophomore Matt Getgen each finished in fifth place. At 145 pounds, Dethloff fell in the quarterfinals before rattling off three straight wins, including a 14-2 major decision over River Valley's Keeghan Kjos in the fifth-place match.
Getgen followed a similar path at 182, including a pair of pins, capped off by sticking Kettle Moraine's Taylor Nicholson in 3:18. Freshman Lennon Stroede added a sixth-place finish at 195, while junior Preston Backhaus took seventh (220) and freshman Hunter Isaacson (182) finished eighth.
Wisconsin Dells returns to action Thursday with a South Central Conference dual meet against Westfield before competing in the Ithaca/Weston Invite on Saturday.
Team scores: West Bend East 255, Sauk Prairie 209, Ithaca/Weston 183.5, Pecatonica/Argyle 183, Monroe 182, Seymour 171.5, Wisconsin Dells 130, Poynette 110, Lake Geneva Badger 109, Wales Kettle Moraine 107, Spring Green River Valley 100, Columbus 98, Dodgeville 83, Mauston 77, Madison La Follette 68, Pardeeville co-op 51, Belleville co-op 50, Beloit Memorial 34.