"The Internet? Bah!" That was the title of a 1995 Newsweek article that proclaimed the Internet never never would become a useful tool for Americans.
Fast forward more than two decades and the Internet not only has become an all-consuming force for most of the planet, but we've reached a point where society may wonder, "can we do without it?"
In 1936 the Rural Electrification Act was enacted providing federal loans for the installation of electrical distribution systems that would serve isolated rural areas in the U.S.
Today – almost three decades after the Internet became publicly available – many local, state and federal government officials are pondering the same question officials did in the 1930s: how do we get people that are "off the high-speed Internet grid" on board?
Where it all began
While experts debate exactly when the Internet was born and who created it – and no, it was not Al Gore circa the 2000 presidential election – many agree it was actually born in the summer of 1969. Leonard Kleinrock, a professor at the University of California in Los Angeles, commanded undergraduate student Charley Kline to type out the word "LOGIN" on his computer in Los Angeles.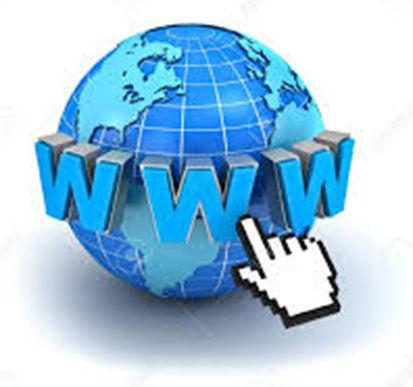 Several hundred miles away in Stanford the words appeared on a computer screen at the Stanford Research Institute. For nearly two decades the technology was limited to government use only, but in the late 1980s commercial Internet service providers such as America Online arrived on the scene. In 1993, less than 1 percent of the world's population had Internet access, but today 3.3 billion people do, or nearly half of the world's population.
Today, people use the Internet for much more than simply sending emails to friends or family across the country. It has become an indispensable, ubiquitous force in communication, education, research, financial transactions and real time updates – whether for business, sports, politics or entertainment.
To process all that data, high speed Internet is mandatory – whether it be watching a movie on Netflix or sending and receiving important documents while working from home.
Rural areas miss out
Receiving high-speed Internet, or broadband, for most people is as normal as flipping a switch and expecting the lights to go on. However, recent studies have shown that about 20 percent of the population in the U.S., mostly people living in rural areas, still do not have access to broadband Internet or even the Internet itself.
That remains the case in many rural areas of Columbia, Sauk and Juneau counties as some residents still rely on considerably slower speeds delivered by cellular or satellite service, or even dial-up modems used in the 1990s.
According to PC Magazine, cellular providers such as AT&T and Verizon offer speeds as high as 22 megabits per second (mbps) on the 4G LTE network, but this pales in comparison to what a cable modem or fiber connection offer. Fiber connections in southern Wisconsin now go as high as 1 gigabit per second, or 45 times faster than the quickest cellular connection.
The problem isn't necessarily a lack of providers – there are several available per county in most Wisconsin counties – but rather where those providers choose to go with their service.
For most service providers, it does not make financial sense to lay expensive broadband infrastructure to serve very few people.
"I think any of them would go out tomorrow if the profit margin were better," said Columbia County Board Supervisor Andy Ross.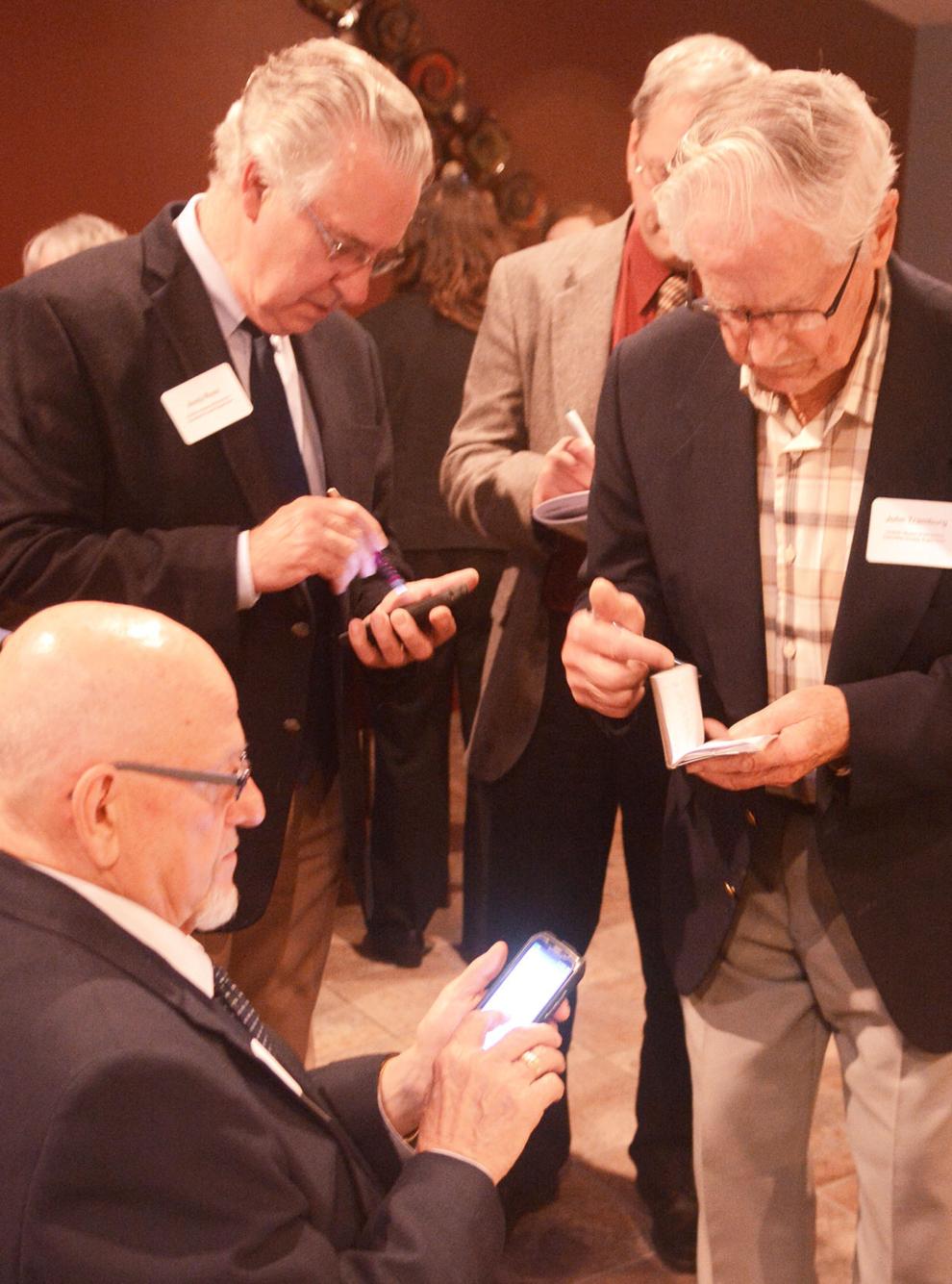 Ross also said rural customers still have to make accommodations in their pocketbook even if they can get high-speed Internet. "There is somewhat of a hill we have to climb to have folks in rural areas understand that they will probably never have as good a rate as those of us who live in higher populated municipalities. It's a matter of economics."
Ross gave an example. "If they came to Poynette and run a wire three blocks, (Internet providers) will probably pick up at least three, maybe five customers. You go out into the country and you probably have another mile or two to go until you get to your first customer."
While it is difficult for local government officials to accurately assess how many people in southern Wisconsin are without access to broadband – Sauk County Board Chairman Marty Krueger called it a "moving target" – it is a big enough number to cause concern for many county governments in Wisconsin.
Talkin' About My Generation
As the millennial generation becomes the primary economic engine in coming decades, county governments are realizing that establishing broadband Internet access in rural areas – and affordable access  – has become as important for millennials as finding good schools for their children and affordable housing.
Millennials are a generation that grew up with the Internet and many experts agree access to broadband is mandatory – whether it be parents who work from home, have children who are required to do homework on the Internet or simply have five people in a house who are watching movies, playing video games and doing research at the same time.
"It's no longer a luxury, its elementary – not only to economic development and businesses locating here, but even with folks coming (here) to live," Krueger said.
"The millennials we're trying to attract to Sauk County – I think that's one of the first things they look at is whether they have (broadband)," he said. "I would certainly guess that they're not going to bring their business here and work here if they don't have access to broadband."
It's all about the bottom line
The Sauk County Economic Development Committee has been addressing the issue of improving the county's broadband access for years. It's a tricky issue because the overwhelming majority of access to the Internet in the U.S. is through private companies and not through the government.
Local governments can only go so far, but it's an issue that hits home when it comes to promoting local economic growth.
"Having broadband doesn't guarantee that you're going to have economic development, but if you don't have it, it pretty much guarantees you're not going to," Krueger said.
In 2012, Sauk County joined a coalition with Adams and Fond du Lac counties to take advantage of federal disaster funds after the devastating storms of 2008. Millions of dollars were available from the federal government to rebuild infrastructure including broadband expansion.
The Sauk County Board voted to not continue with the federal proposal, which required some county assurance, but Krueger said the board continues to move forward stressing how critical the issue is.
"The Economic Development Committee had conversations with four or five of the smaller providers across the county a year and a half ago. We were trying to get an understanding of not only where they currently were, but what would they need to see to leverage their dollars to expand in some of these underserved areas," Krueger said.
"It's been an ongoing topic by the committee to try and not only understand it, but help with awareness."
The Columbia County Economic Development Corporation (CCEDC) has also been tackling the issue over the last few years.
Columbia County Board Supervisor Andy Ross is president of the CCEDC and said the problem is similar to what led to the Rural Electrification Act in 1936, but not quite the same. He said in the 1930s, during rural electrification, people living in cities realized the necessity and accepted the taxpayer cost of expanding electricity to rural areas because it affected them personally.
Ross said city residents understood that if rural farmers had electricity they would be able to refrigerate their milk and consequently produce it cheaper and provide more of it.
"I don't think that quite applies here because if someone in a rural area does or doesn't have broadband it doesn't really affect me (here in town), at least not to the same degree electrification did," Ross said.
Working together
Ross said the CCEDC's work on the issue has been in neutral recently, but at a June 8 meeting he plans to bring the issue back to the table for the upcoming fiscal year. He said the CCEDC would like to work with the four ISPs in Columbia County to get a better view of what needs to be accomplished.
"We could help them understand where the needs are and perhaps show them that we're really interested in them working here. Because if I'm a business person I'm going to invest in my business in areas where I will have a willing partner to work with," Ross said.
Mary Kluz is a Community Development Outreach Specialist at the UW-Extension Broadband and E-Commerce Education Center in Madison. She was a key collaborator in the statewide Sustainable Broadband Adoption grant awarded in 2010, working with community partners to highlight the importance of broadband access to community and economic development.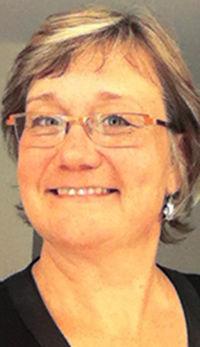 Kluz also stresses what Ross is pushing for in that in order for communities to expand their broadband Internet access they must form a partnership with local Internet service providers. She explained the process how ISPs and Internet users in the community must successfully play off each other.
"The providers have put up a certain amount of infrastructure the last 20-plus years. People then access that and subscribe, which helps the providers with their return on investment so that they might think about investing further," Kluz said.
In order for that cycle to continue, Kluz said the tricky part can be convincing community members -- especially from older generations who may not be as computer savvy -- that getting online can make life easier.
"Some people don't have the skills and have not grown up with the Internet," she said. "They may not have the skills or confidence to get online. We work with people to tell them how their life will benefit if they get online."
Kluz went on to say her education center has run "broadband boot camps" where Internet providers meet with community members explaining how the system works. She said ISP representatives will foster one-on-one relationships with boot camp participants as opposed to having them call an 800 number to ask for help.
Help from government
Ask Wisconsin Dells School District Director of Technology Nick Jacobe what he thinks about Internet access and speed compared to other developed countries and you might see him wince. Jacobe explained how other countries such as Japan and the United Kingdom have far superior Internet penetration and speed compared to the U.S.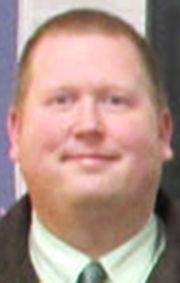 He said that is due to those country's federal governments initially investing far more in Internet infrastructure compared with the U.S.
However, the U.S. government has been stepping up to the plate more and more over the last few years -- with the help of your monthly land line or cell phone bill.
A fee on everyone's phone bill called the Universal Service Fund (USF) is sent to the federal government. That money is then redistributed to states for telecommunication needs including broadband expansion.
It was announced earlier this year that three telecom companies will receive more than $570 million in government money to expand high speed Internet service in rural Wisconsin through 2020. The goal is to reach 230,000 new households.
The money is part of the FCC's Connect America Fund II program, which plans to spend more than $10 billion nationwide to subsidize broadband through 2020. According to the FCC, Wisconsin is second in the nation with dollar amounts allocated to states, only behind California.
Last year the federal government also provided more than $2.2 billion to the Schools and Libraries Program --more commonly known as the E-Rate Program. The program was able to use these funds to provide Internet access to rural and lower income schools. Jacobe said the more students a school has on a free- or reduced-price lunch program and the more rural they are, the more funding they receive from E-Rate.
Wisconsin also developed the Broadband Expansion Grant Program in conjunction with the state Public Service Commission in 2013 that grants funds to Internet service providers to improve their infrastructure. In December, the PSC announced it had $1.5 million in the pool available to successful applicants.
Recent grants included $42,000 for GogebicRange.net at the Iron County Courthouse in Hurley and $99,000 awarded to Amery Telcom at Clayton High School in Clayton.
Think outside the big box
While the big players like Charter and Verizon have brought the Internet to millions, there are smaller ISPs in southern Wisconsin who are not only bringing the Internet to places that the "big box" companies won't or can't go, they are running laps around some of their big corporate competitors.
It was a game changing moment when it was discovered fiber optic wires can deliver the Internet more than ten times faster than traditional cable television wires. At first, ISPs had the funds to lay fiber optic lines only in larger metropolitan areas, but in recent years smaller companies like Merrimac Communications began pushing boundaries.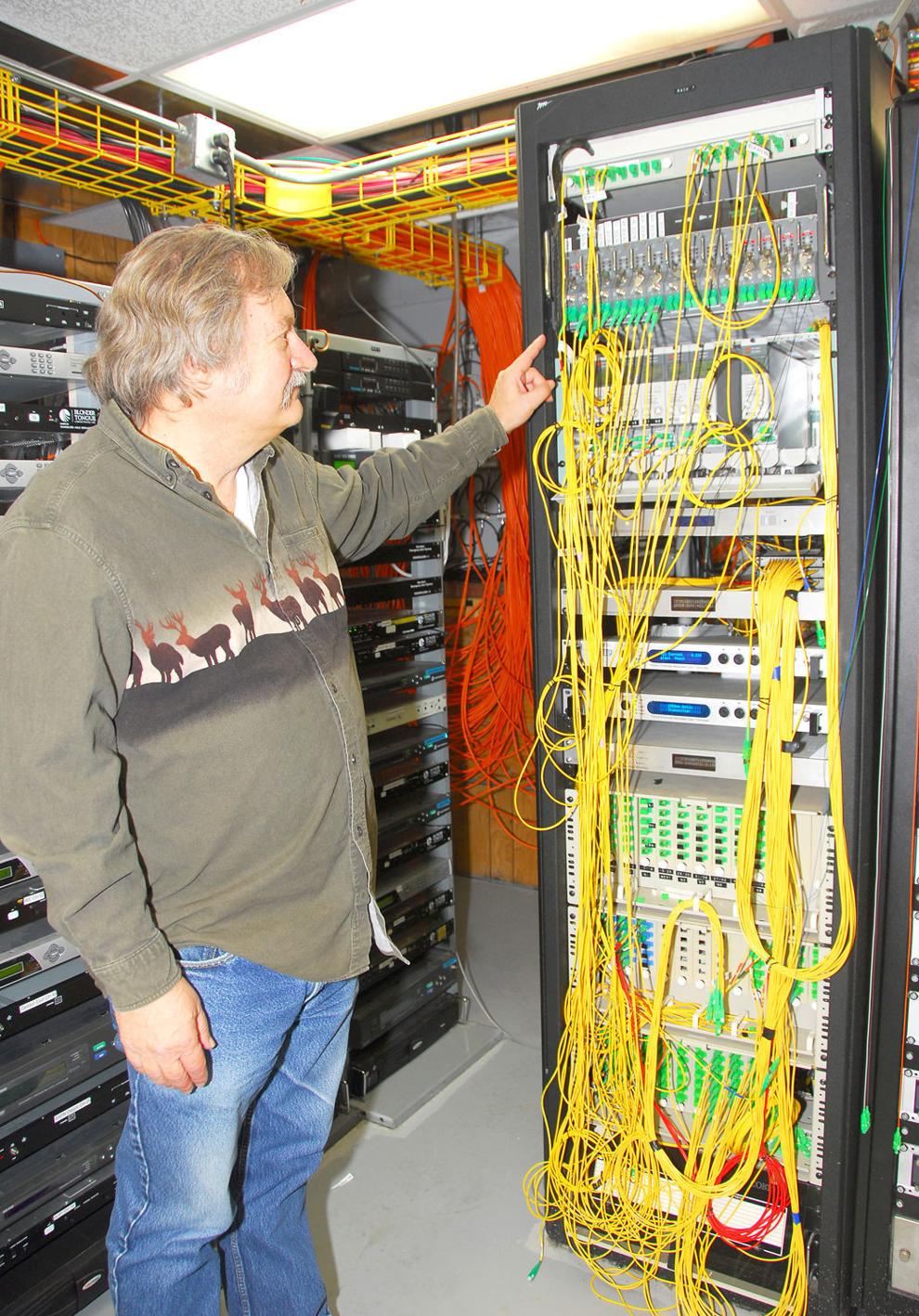 The relatively small company located between Prairie du Sac and Baraboo not only provides Internet speeds ten times faster than Charter, it is reaching out to a clientele that in past years would have a difficult time even getting the Internet.
Merrimac Communications President Bart Olson seems to be almost creating a new set of rules when it comes to providing the Internet. Traditionally bigger ISPs don't extend their reach into rural areas where it doesn't make economic sense to lay new infrastructure, but Olson is willing to be flexible.
"People will call us and say can you serve us out here and we say probably not, but if your neighbors want to go with you or if you can find a group of households of say 10 or 20 or whatever, and they're relatively close to where you have facilities already, then yes, we expand," he said.
Olson explained that fiber technology is a better fit for rural customers as opposed to television cable companies because it allows for Internet service to more readily jump from home to home.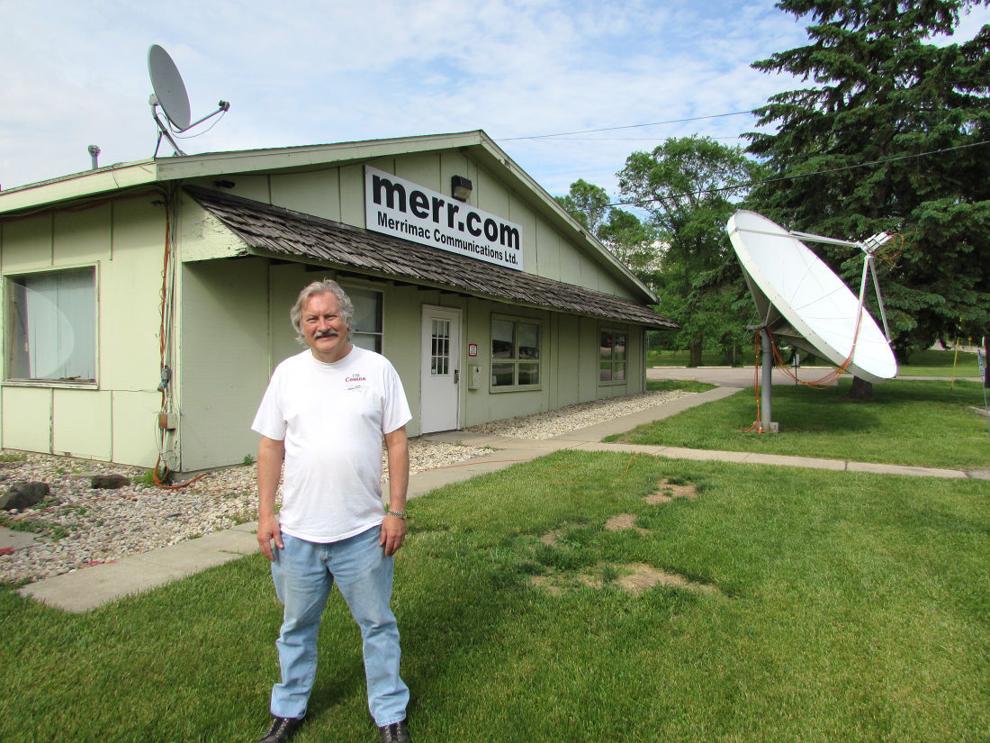 While the news is good for some rural customers of Merrimac Communications, Olson did concede for now that people who live in the country are going to have to stretch their pocketbook a bit to pay for quality, high speed Internet.
"It's going to have to be where people just bite the bullet and say if it costs me $6,000 to bring electric service into my yard or $15,000 to dig a well, what's it worth to pay somebody to bring fiber optic out here. Rural people are just going to have to pay for that," Olson said.
The Reedsburg Utility Commission is also taking an aggressive approach laying down fiber optic lines. It recently expanded its coverage well east of Reedsburg on Highway 33 and is now in the process of installing lines in parts of Lake Delton.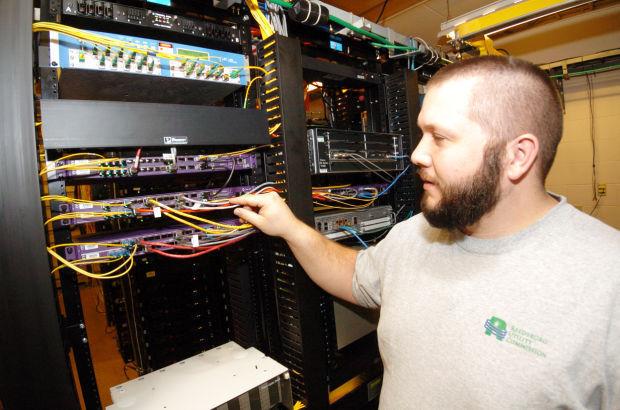 "We're not a big-box company," said Ken Las, the utility's communication supervisor. "We are more adept to our areas and do things that these bigger companies can't do. If there's interest in an area and it's worthwhile for us to go to, we'll definitely take a look at what it will take to get fiber out there."
Juneau County has also joined the high speed party. Lynxx (formerly Lemonwier Valley Telcom) has now spread its fiber optic lines to a good portion of the county. The company claims on their website they "feature the area's fastest Internet access" and "speeds up to 150 times faster than the average U.S. home."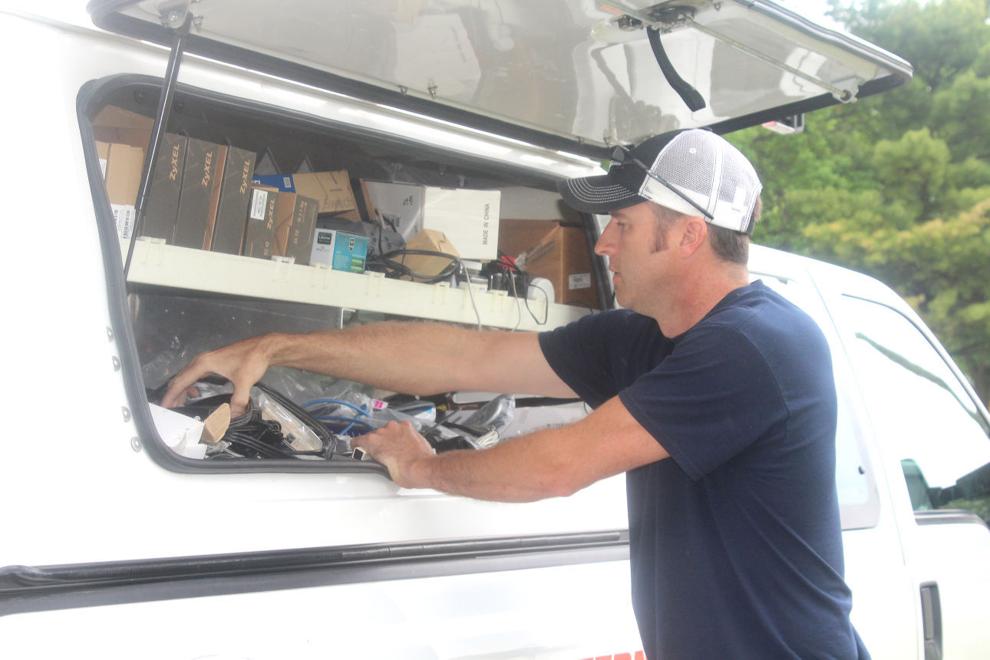 Cellular service the answer?
Most of us are familiar with the tiny "3G", "4G" or "4G LTE" icon that is displayed on cell phones, which indicates what level of Internet connectivity and speed is arriving into the phone. But what could be a game changer is the day a "5G" symbol appears.
Jacobe, of the Wisconsin Dells School District, said software programmers are planning on releasing the 5th Generation version of cellular Internet access within the next few years.
"5G will be faster than most people's Internet through Charter or whomever. We're probably looking at a point down the road where instead of having a line coming into your school you'll have a cell phone antenna or tower at your school. That's where we're probably going to be headed in the next five to ten years," said Jacobe.
Jacobe noted 5G will more than likely offer 10-gigabit service, which he said is 20 times faster than the speed currently offered at Wisconsin Dells High School.
He added, however, that it's always a cat and mouse game between cellular and Internet providers saying that as soon as one entity comes up with the newest invention, the other one outdoes the other.
Either way, like electricity spreading to the masses in the beginning of the 20th century, it appears our society is heading toward wired Internet access as a must in every home. And it may turn out to be a smart investment. A Carnegie Mellon University study said "fiber-optic connections can add $5,437 to the price of a $175,000 home."
A good investment – if it's available in your neck of the woods.