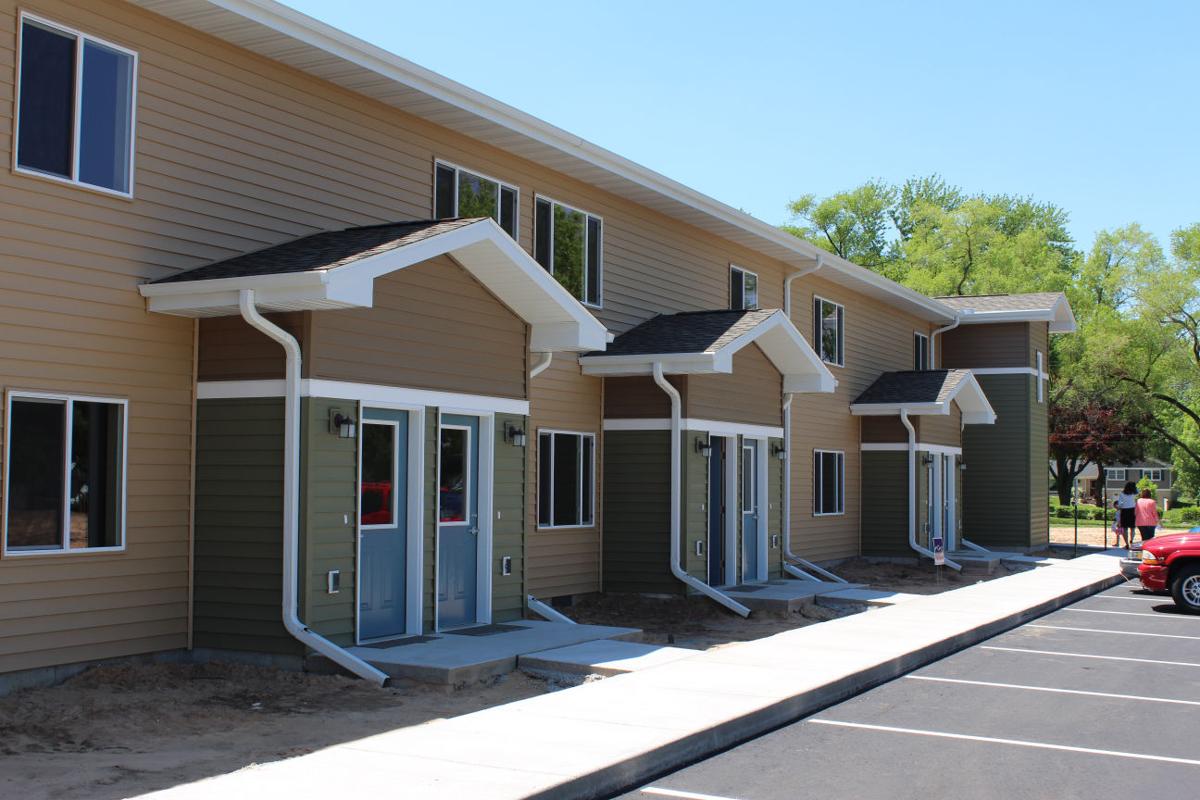 Since finishing construction last June, the Stepping Stone project has seen all of its buildings filled and a community start to develop.
St. Vincent de Paul purchased the land with two homes and built 10 apartments to help locals without housing find a place to live. Each building has been filled and has a family with children living inside except for one house in final stages of remodeling.
"We're really happy to have every apartment occupied," said Chris Fearing, executive director of the St. Vincent de Paul Society. "We're pleased some families are making great progress and going forward with their lives, and we're just so proud of every single one of them."
One reason families are starting to move forward is because having a home at Stepping Stone comes with a host of requirements. Wendy Schneider, Stepping Stone manager from Renewal Unlimited, said the families have a host of rules they must agree with to live on the property.
Residents are required to take classes to live in the housing. The classes help teach the residents how to be a good neighbor, how to balance a budget and how to find housing for when they are ready to move. The residents have also been able to take a coupon class, which has led to some major savings, Schneider said.
Some of the families are closer to being able to move out on their own than others. Most everyone is working, and the residents band together when it comes to taking care of children and having a ride to work.
Schneider said the growing community between residents is one of the best parts of Stepping Stone. The residents are developing friendships and looking out for each other. The uplifting community has allowed them to do things they never would before.
One resident told Schneider they were constantly shot down about the need to attend college, but after being in a more positive environment they have enrolled at UW-Whitewater.
Many residents have expressed having much less stress in their life. For the first time, they feel their children are safe. It is the nicest home many residents have ever had and their children desire to stay forever.
To live in the homes everyone has to go through a screening process. The families must have children in the school district and be ready to show self improvement.
Ed Sigmund, president of the St. Vincent de Paul Society, said some mistakes have been made during the Stepping Stone project, but they have learned from the mistakes and improved things. The project could still use financial assistance, and Stepping Stone will seek more capital support sometime in the future.
While St. Vincent is the owner of the project, many local organizations have come together to make sure it works. FITS delivers the residents weekly care packages, and Beacon House gives each family a mentor to provide assistance. The Master Gardeners have helped teach caring for plants and plan to install a garden in the spring. Community Action has helped teach neighbor relations and UW-Extension has taught classes on how to cook with fresh produce. The Lake Delton Police and Police Association helped provide thanksgiving meals for everyone there.