To hear James Greer tell it, the relatively new American pastime known as vaping saved not only his life, it saved his marriage, his family and, perhaps brought his wife back from the brink of almost certain death.
James Greer, resident of Berlin, Wisconsin and vaping entrepreneur in Portage since 2016, credits his wife's current good health, following a couple of literal near-death moments during a battle with cancer, to her decision to give up cigarettes by choosing to vape instead.
The basics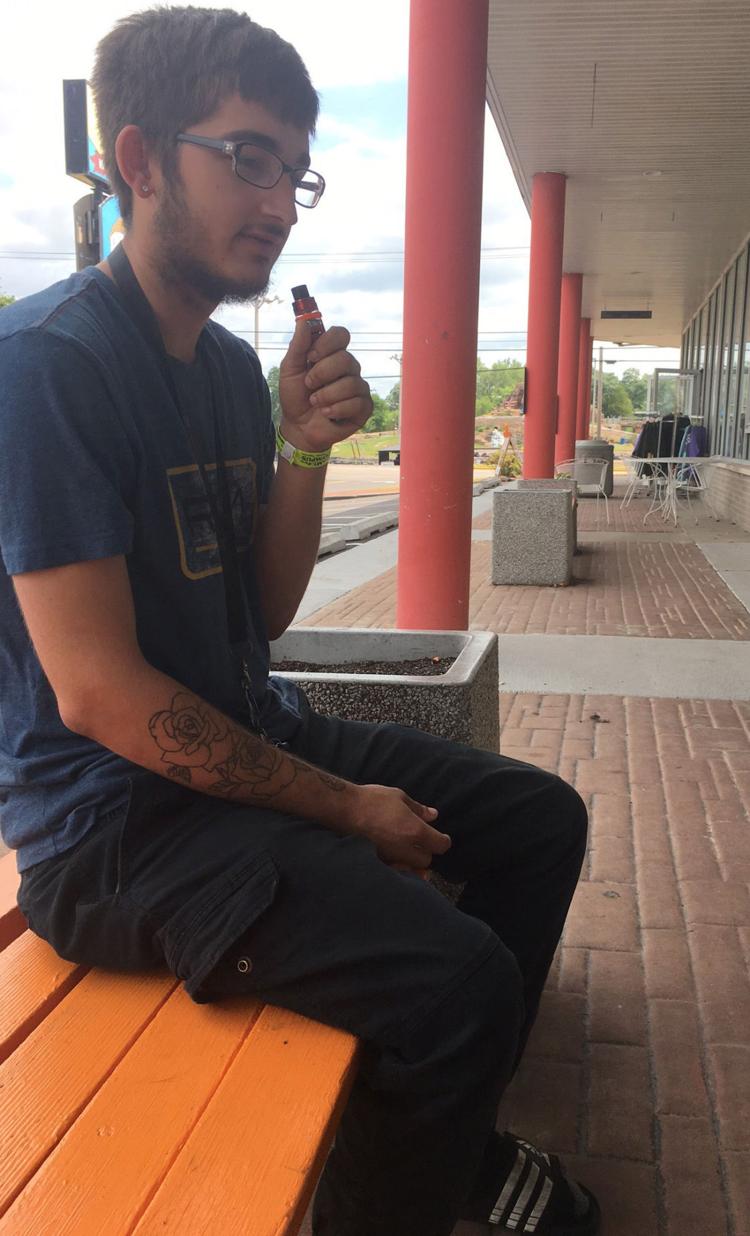 Vaping is the use of a "battery-operated device that creates a mist or vapor inhaled instead of smoke," according to the Consumer Advocates for Smoke-free Alternatives Association.
These battery-operated devices are known as e-cigarettes or mods. E-cigarettes are about the size of a king-sized permanent marker and a mod is usually a little smaller than a pack of traditional tobacco cigarettes.
Both the e-cigarette and the mod deliver the vapor created when flavored juice inside heats and vaporizes via battery power. Users of either device inhale and then exhale the vapor much as smokers do with traditional cigarettes. But vaping comes without the smoke, say those who vape, and without the variety of noxious chemicals that make cigarettes "hazardous to your health," as the U.S. Surgeon General decreed about a half-century ago.
Vapers do exhale a sometimes impressive-sized cloud.
Smoking alternative
Greer's wife, Jackie, had smoked for 30 years, from the age of 7 onward, when she decided almost five years ago to try nicotine-infused vaping in place of the pack-and-a-half of tobacco cigarettes she smoked per day.
At that point, she had been diagnosed with stage-four cancer and come close enough to death on two occasions that a member of the clergy was summoned each time to administer last rites.
Currently, Jackie Greer appears to be healthy, even if she is not as outgoing as her husband as he works the mid-day counter crowd at the couple's Portage vape shop, called Ideal Vapor. They also own and operate a vape store with the same name in Berlin. James Greer insists Jackie indeed has received a new lease on life, both literally and figuratively, from taking up vaping in place of smoking.
Greer, who lost his mother to cancer from her life-long use of cigarettes and who himself had smoked for more than 25 years, soon followed in his wife's footsteps and traded in smoking tobacco for vaping.
Four years later, Greer refers with a laugh to "the side effects of vaping" compared to those from inhaling the smoke from burning tobacco.
"If you want to breathe better, smell better, exercise a lot more and become more family oriented, where you don't smoke around your kids, then start vaping," he said.
All of which helps to explain why Greer extols the virtues of vaping the way a lottery winner describes reading the numbers on her winning ticket.
"When you've witnessed the Grim Reaper try to take your wife and then see her grow angel's wings and fly in another direction in life, yeah, that there is a head turner," Greer said.
As friendly and sometimes jocular as he may be, Greer is serious when it comes to his belief in the health effects of vaping, when using the practice to replace smoking. His and his wife's establishment of Ideal Vapor in Portage more than a year ago represents one of four such vape-oriented stores now in operation across Wisconsin's south-central region.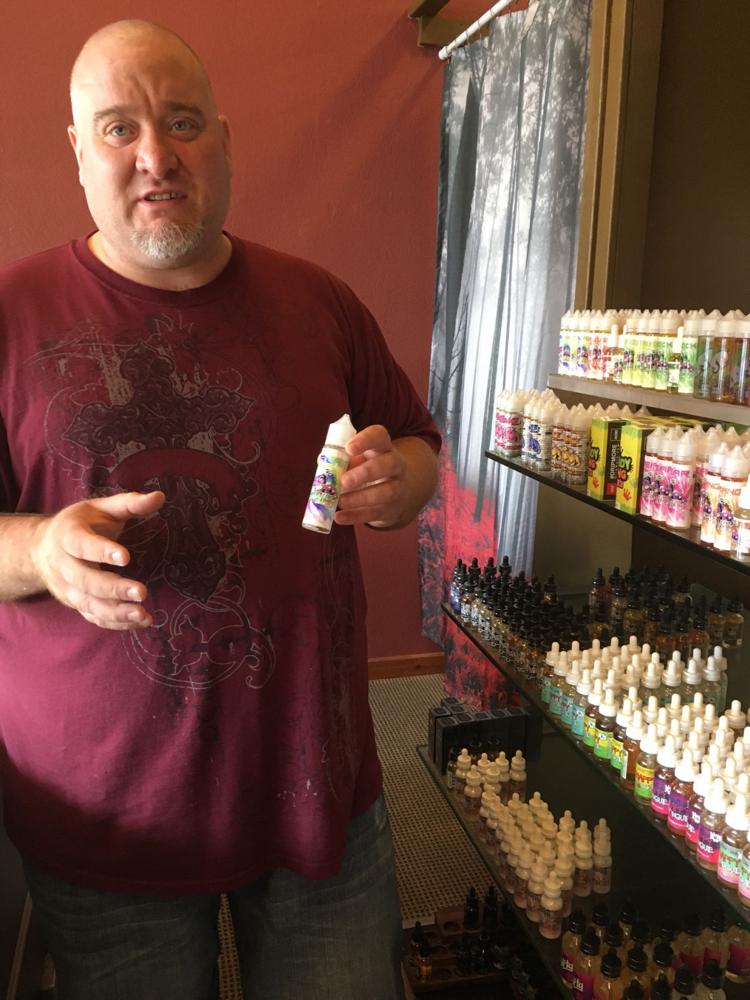 The vaping train has arrived across the region, and apparently a host of vapers have climbed aboard — many of them declaring their success by writing their names across each of a couple dozen "I Stopped Smoking" proclamations now covering a wall at Ideal Vapors.
Many across the region who vape claim to have kicked their harmful smoking habits for days, weeks, months and even multiple years, according to Greer and such fellow vape shop owners as Joe and Alyssa Sweeney of Lake Delton's Cloud 10.0.
You have free articles remaining.
New vaping converts continue to stream through the doors of the Cloud 10.0, Ideal Vapor and the region's other vaping equipment and juice retailers — M of N Vapors in Baraboo and Lodi and Smokes on State in Mauston. All of the five stores feature vaping equipment and juices either exclusively or predominantly.
Making room for vaping equipment and juices on its stores' shelves and in its display cases, prominent tobacco retailer Discount Smokes also has entered the vaping game in Adams, Baraboo, Columbus, Portage, Sauk City and Wisconsin Dells. It has made room on its stores' shelves for vaping and e-cigarette equipment, alongside its traditional tobacco-based offerings. Meanwhile, Wood Pipes Smoke Shoppe in Reedsburg no longer offers vaping supplies but continues to offer tobacco and alternatives among its glass pipe-oriented offerings.
Kelsey Gruter of Portage, a tobacco smoker of 10 years who recently tried her roommate's vaping equipment to see whether it might help her quit.
A week later, Gruter and the her roommate, Adam Zimmerman, sat on one end of the counter at Ideal Vapor, with both of them joining the mid-day gathering of vape users as she tried out the new vaping equipment she had just purchased.
"It's smoother than a cigarette. It makes me feel better, my lungs feel better," Gruter said moments after her purchase. "I tested it out last week, and now I have my own and I'm going to keep on doing it every day."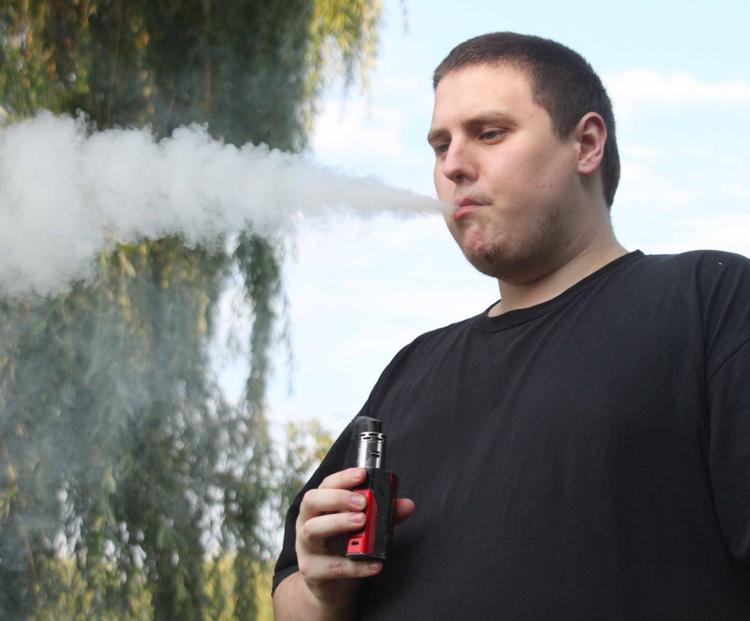 Questionable safety
As fantastic and even miraculous as these stories may sound, the jury remains out regarding the health properties of vaping among health-care professionals, federal regulators and state and regional smoking cessation advocates. In spite of the reported success many tobacco users say they have had kicking a habit, the U.S. Center for Disease Control estimates remains cautious.
The University of Wisconsin's Center for Tobacco Research and Interventionlists on its website reports indicating harmful substances in the vapor produced by e-cigarettes and mods, including a February 2017 paper in the Journal for the American Medical Association associating "e-cigs with two factors of cardiovascular risk." A joint investigative effort in 2015 by Marquette University and the Milwaukee Journal Sentinel found harmful chemicals produced by a then-popular vaping juice.
"Our stance is to go with what we know to be approved for smoking cessation," said Amy Skora, an outreach specialist for UW-CTRI. "We see e-cigarettes as more of a harm reduction. We don't want anyone on nicotine for the long term."
A 2016 report from the U.S. Surgeon General pointed to a "900-percent increase among high school students from 2011 to 2015," according to a American Lung Association web page entitled "E-cigarettes and Lung Health." "The U.S. Surgeon General has concluded that e-cigarettes can expose users to several potentially harmful chemicals, including nicotine, carbonyl compounds and volatile organic compounds."
Neither of the two state-funded coalitions dedicated to helping smokers stop — the South Central Wisconsin Tobacco-Free Coalition serving Adams, Juneau and Sauk counties and the Tobacco Free Columbia-Dane County Coalition — include vaping as part of their recommended tools for quitting, confirm the coalitions' respective coordinators.
They point with concern to studies indicating dramatic increases of vaping by young people and the lack of research regarding vaping's long-term health effects.
"We definitely encourage people not to use them (e-cigarettes and other vaping methods)," said Ryan Sheahan, the Madison-based coordinator for the Tobacco Free Columbia-Dane County Coalition. "There's not enough long-term data out there, and as long as vaping is not approved by the FDA, that's what we're going with."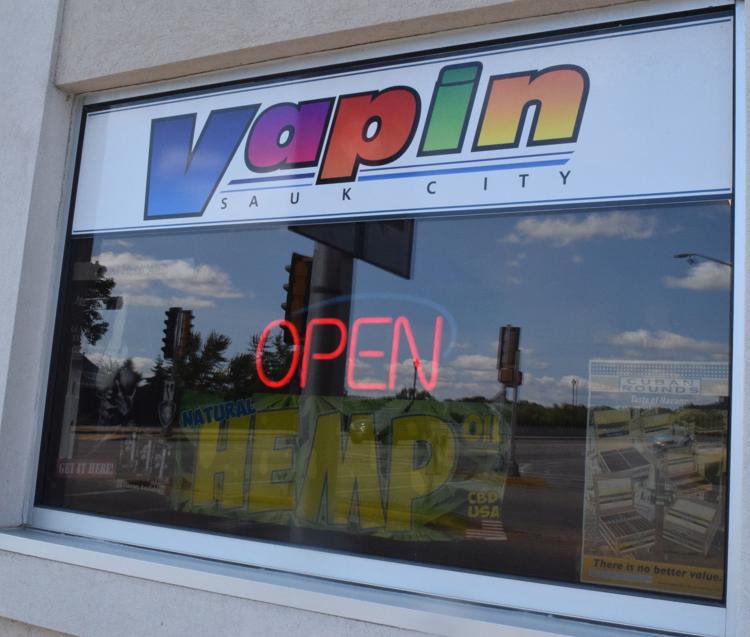 Unexpected support
The national research tide may be turning, however, with the ranks of vaping advocates beginning to include some high-profile supporters.
On Aug. 16, researchers at Columbia University's Mailman School of Public Health and the Rutgers School of Public Health released the results of a joint study representing "one of the first studies to reveal the patterns of cessation prevalence among e-cigarette users at a national level."
The study "found that over half of daily e-cigarette users had quit smoking in the past five years, compared to just 28 percent of adults who had never tried e-cigarettes," a news release said regarding the study, published in the healthcare journal Addictive Behaviors.
In May, Sen. Ron Johnson (R-Wis.), chairman of the Senate Homeland Security and Governmental Affairs Committee, sent a letter to FDA Commissioner Dr. Scott Gottlieb "urging him to consider permanently reigning in the e-cigarette rule to review the FDA's e-cigarette regulation so that the industry can continue to innovate and offer vapers an alternative to smoking."
Sheahan of the Tobacco Free Columbia-Dane County Coalition. admits "there are a variety of opinions" with regard to the issue, and Greer urges anyone considering taking up vaping as a tobacco alternative to do their research and proceed responsibly by purchasing their vaping equipment and juices at a reputable retail location versus over the internet.
"The most responsible way to vape is to research about it before you start it," Greer said. "Don't listen to your neighbor, your brother or your friend's Facebook page. Grab a book or a computer and start researching what the elements may be in your vape or whatever you are concerned about, before you even start vaping."
Follow Ed Legge on Twitter @DellsEd. Contact him at 608-432-6591.