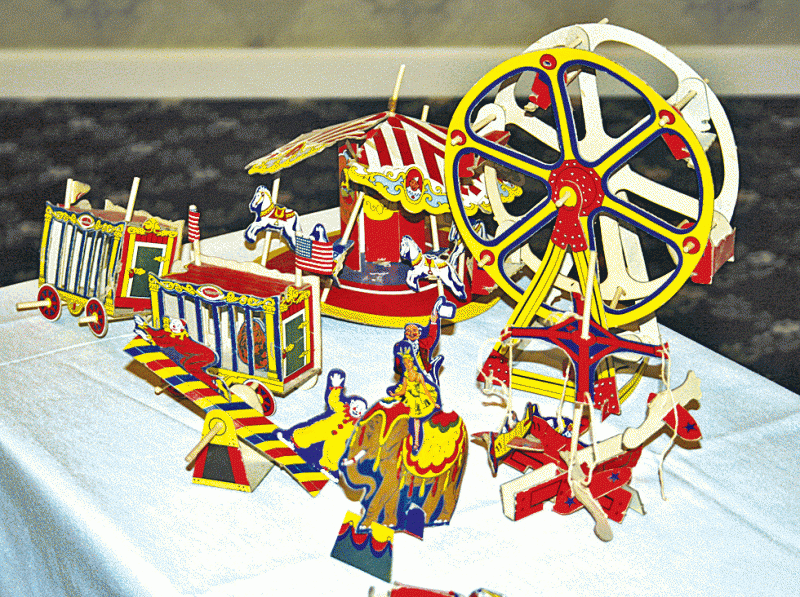 Lisa McClyman went digging in an old attic and found the history of one side of her husband's family.
McClyman, who is married to Steve McClyman, the son of Robert McClyman, talked what she found in the old family farm house near Alma at the Dells Country Historical Society's Christmas dinner at the Wintergreen.
McClyman said she was getting ready for a family reunion so she decided to clean the attic to find items for it. She said she found a "lot of nifty stuff" from toys little ones played with years ago to furs once worn by family members. She also found and put together a history of that side of the family, which would be Robert McClyman's mother's family, the Gantzes.
The first to come to America was Johann Gantz, who arrived in New York in 1857 from Switzerland. In Switzerland, Gantz was a widower with four children and decided to immigrate to the U.S. He was told that few women were available there for marriage so he approached a local woman he knew who worked in a store and asked him to marry him. She said she had to ask her father and Johann reportedly told her she was old enough to decide for herself. They were married six months later, and moved to America.
Johann and his wife, Louisa, had four more children once they arrived in America and they eventually settled near Alma.
One of those children was E.F. Gantz, McClyman said, who traces to the current McClymans. E.F. and his wife had five children, Rosali, Olga, Armin and Alma May. The first Armin died and when a second son was born, he was also named Armin.
You have free articles remaining.
Armin never married and was known to drink a bit. He is also credited with haunting the farmhouse. If a bottle of brandy with the cap off is not set out for the ghostly Armin, strange things happen at the farmhouse, McClyman said, such as the power going off in a room.
E.F. was considered a master farmer and raised prized beef and hogs, McClyman said. He also was a member of the state Assembly and postmaster. He died in 1946.
Rosali was a nurse in World War I and later became a school teacher. She also became the first woman superintendent of schools in Wisconsin.
Alma May went to Stout and then married Clifford McClyman. In 1921, Harry and Clifford McClyman along with their father David McClyman purchased a hardware store from the Marten Brothers which was at 218 Broadway in the Dells.
Alma May and Clifford had two sons, Robert and David. The McClymans were from the Brooks area.
In 1965, Bob purchased Harry's interest in the hardware store so it then became a father-son partnership between Bob and Harry, McClyman told the Events, based on a story from the Events in 1965.
Bob married Joan and they had four children, a daughter, Karen, and three sons, Jim, Steve and Scott.