Christopher Hobeika and Natalie Westerman decided it was time for a new challenge. So when the opportunity knocked to re-open a Chicago-style pizza franchise in Wisconsin Dells the couple quit their jobs.
Both Hobeika and Westerman re-opened Rosati's Authentic Chicago Pizza on 75 Gasser Road in Wisconsin Dells on Memorial Day weekend. The couple said the Chicago-based pizza chain originally opened its Wisconsin Dells location two years ago with a different owner but closed its doors a short time later. Westerman's father owned the building and offered the couple the chance to start their own endeavor.
Westerman's family helped remodel the building, renovating the dining room, bringing in new equipment, conducting heavy duty cleaning and obtaining the proper license and permits before opening day.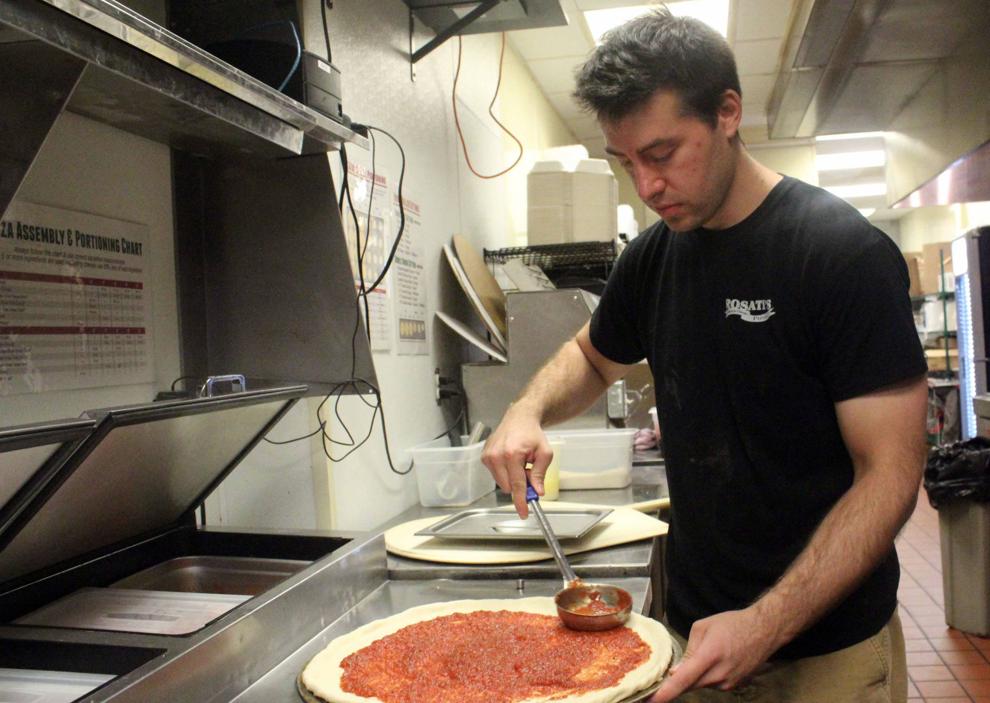 "This was kind of the next challenge for us to face together which is to own our own business, operate our own restaurant and bring some good food to the Dells community," Hobeika said. "We just want to make people's vacations more satisfying by giving them good food."
For Westerman, getting back into managing a restaurant was about returning to her roots. Westerman's family once owned Subway restaurants in Reedsburg and Wisconsin Dells. Westerman, a 2008 graduate of Reedsburg Area High School, said she managed the Subway restaurant in Wisconsin Dells from when she was 16 until she was in her early 20s. Hobeika's parents own a restaurant in Manhattan, New York, a place known for a different style of pizza.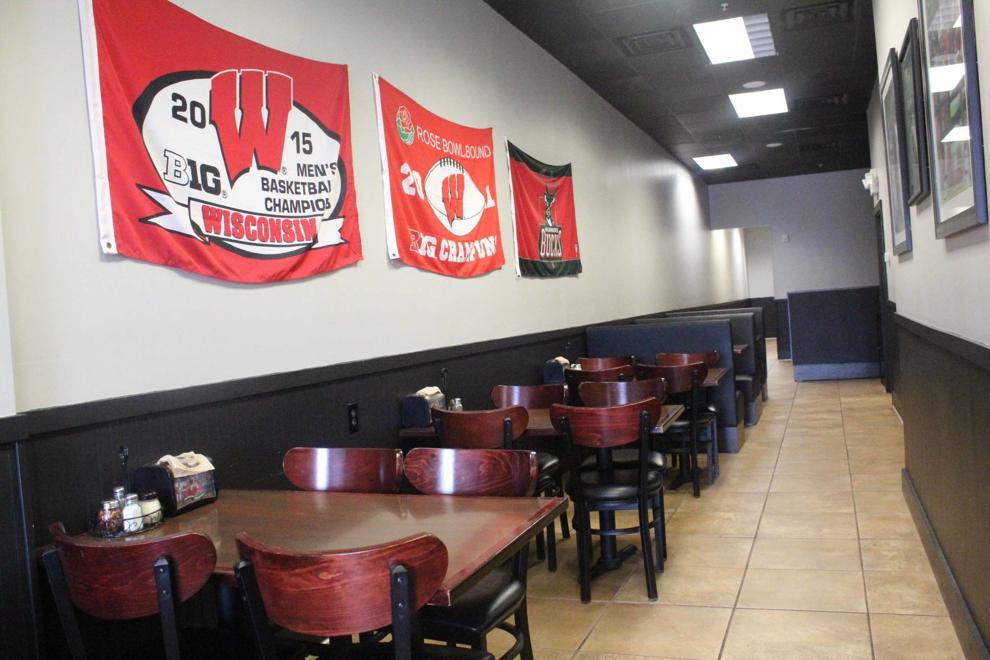 "I always had it in my head New York (style) or East Coast pizza is so much better than Chicago style pizza and then I made my first Chicago style pizza here and I was like 'oh my gosh this is actually delicious,'" Hobeika said.
The couple, who have been together for over a year and a half and live in Baraboo, met in Minneapolis. Hobeika, 30, was working at the lumber department at Home Depot at the time and Westerman, 31, was working at a restaurant. Originally from New Jersey, Hobeika also previously worked at Citibank in New York in high frequency options trading.
Both said they didn't know how to make pizza when they opened the restaurant and learned from the Rosati's franchise how to make its signature dishes. The menu includes several items significant to the Rosati's pizza chain and its handcrafted family recipes, like its Chicago deep dish pizza, thin crust and double dough pizza. The restaurant also has other items like salads, sandwiches, wings and pastas.
"It's not like your generic processed food," Hobeika said. "It's fresh ingredients and kind of like their family recipes that really stand apart from maybe some other places in the Dells."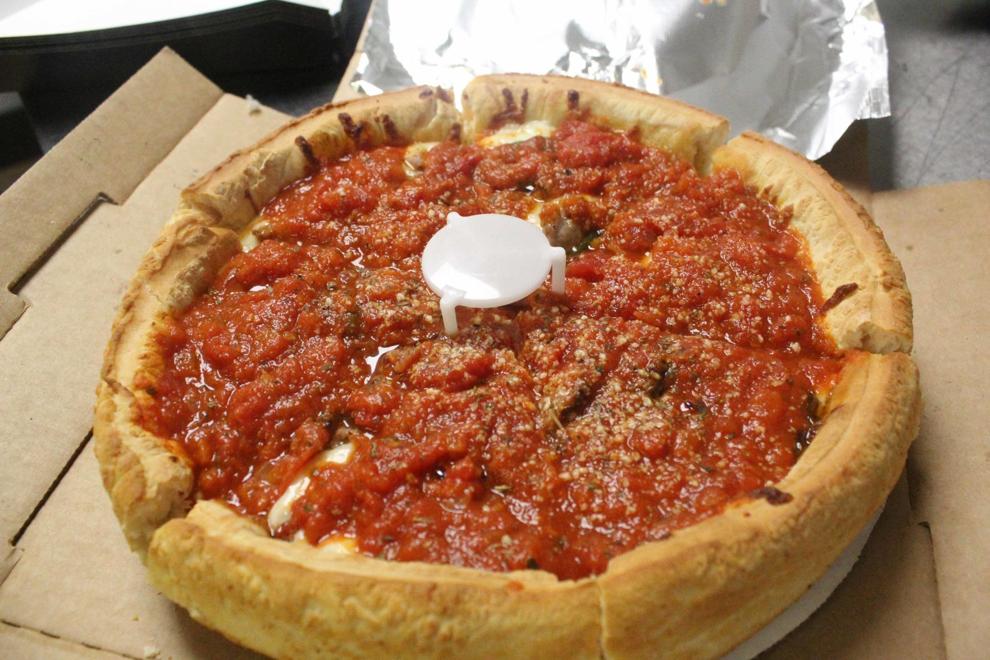 Rosati's has 200 restaurants across the nation, according to the restaurant's website. In Wisconsin, the chain has 12 total locations in places like Brookfield, Fox Point, Kenosha and Madison West.
Westerman said the difference with the Wisconsin Dells restaurant reopening now is the couple offer better customer service than when the establishment was last in operation. She said customers have commented it's a cleaner and more friendly atmosphere since the couple took over the location.
"The locals are just really happy that we've reopened and they are really happy that we are kind of putting out a new face for this location and the tourists are really happy too," he said. "The Dells gets a lot of tourists from the Chicago, Milwaukee area and they love Rosati's and that's kind of like the local pizza place in Milwaukee and Chicago. So they are so happy that there is a Rosati's here that when they come here for vacation they can kind of get the same experience that they have back in their hometowns."
Westerman said Rosati's is something for families to enjoy with many different options available, like a child who doesn't not want pizza but prefers a pasta dish.
Hobeika said the hope is to have dine in be a bigger presence at the restaurant with the dining room recently remodeled. He also wants to encourage locals to try the pizza or other menu items. The establishment offers a 10% local discount for residents who live in the Wisconsin Dells, Baraboo, Reedsburg and Mauston area, he said.
Rosati's Pizza in Wisconsin Dells is open 11 a.m. to 10 p.m. Sunday, 3 p.m. to 11 p.m. Monday through Tuesday, 12 p.m. to 11 p.m. Wednesday and Thursday, 11 a.m. to midnight Friday and Saturday.
Follow Erica Dynes on Twitter @EDynes_CapNews or contact her at 608-393-5346.