Guests in Wisconsin Dells have another option for overnight stays with the opening of the newly renovated Days Inn & Suites by Wyndham hotel near downtown. The $1.3 million dollar renovation of what was previously an America's Best Value Inn culminated in the grand opening on Feb. 20, 2019.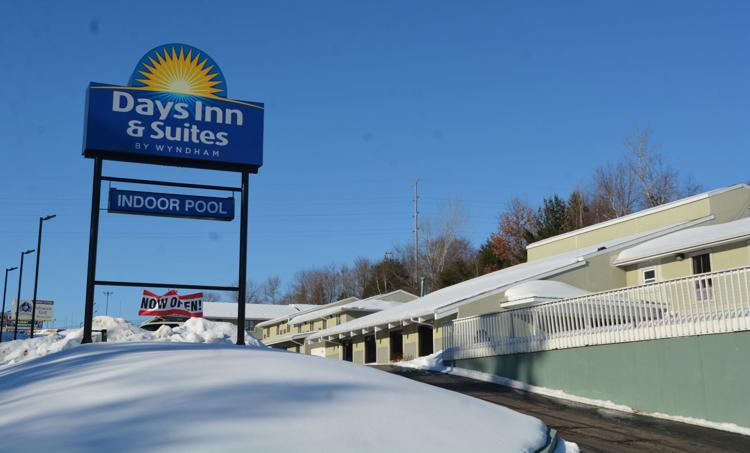 The completion of the Days Inn marks the fifth hotel under the Wyndham banner operating in the Wisconsin Dells area, with other hotels including the Ramada, Travelodge, AmericInn, and Super 8. Wyndham Hotel Group operates about 8,400 hotels worldwide, which include about 723,000 rooms in 82 countries.
An upcoming renovation to the Alakai Hotel and Suites in Lake Delton will convert another property to a Wyndham brand. The Alakai Hotel and Suites conversion to a Wyndham property is part of an effort by the Lake Delton Village Board to increase franchises in the area. An ordinance on property improvement incentives allows Lake Delton to provide up to $10,000 per room for "assistance in the cost of conversion of an existing hotel or motel to meet the standards set by a national franchiser."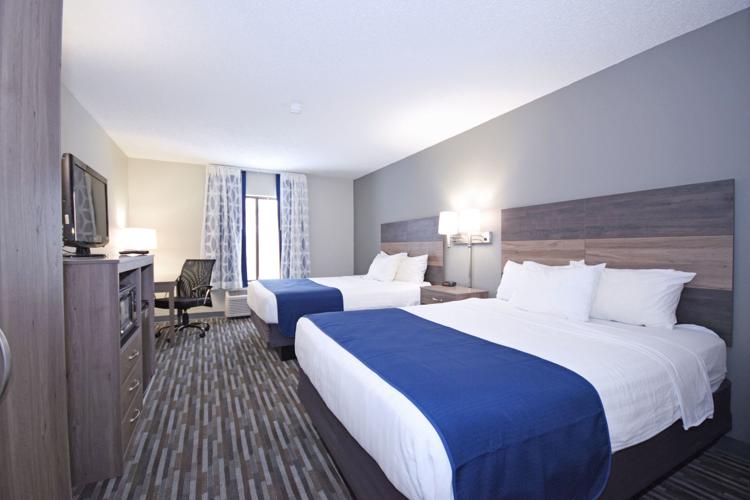 The Days Inn is a 90-room hotel offering single, double, and suite accommodations. Amenities include an indoor heated pool and hot tub, a fitness center, a business center, and daily hot breakfast. Renovations to the rooms at the hotel are extensive, covering new mattresses, upgraded bedding, redesigned bathrooms and bedrooms, new tile, new carpet, and flat screen televisions.
According to Josh Patel, managing partner for hotel management company SSG Hotels LLC, the fitness center, breakfast area, and guest laundry area at the Days Inn did not exist when the hotel operated as an America's Best Value Inn, and are newly added through the renovation process. While the location previously had a pool, the pool area received additional equipment and updated paint.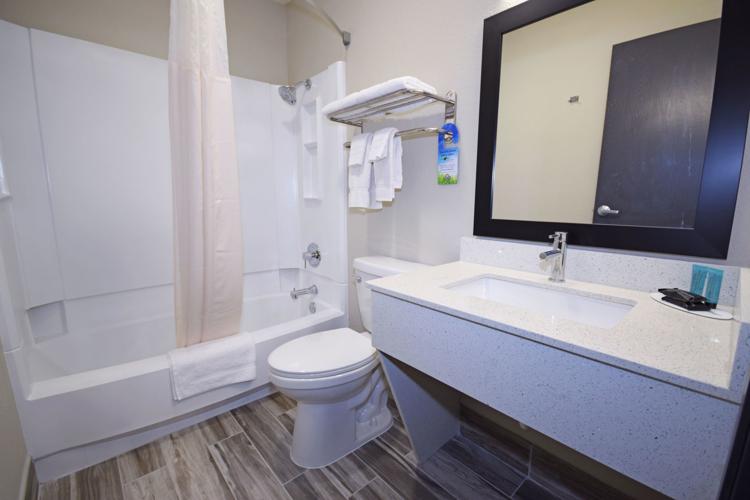 "It gives us great pleasure to be able to bring clean, quality and affordable lodging accommodations to the Wisconsin Dells community," said Sunny Patel, hotel manager at the Days Inn & Suites. "We look forward to welcoming travelers to the area's newly renovated hotel."
Guests at the Days Inn & Suites in Wisconsin Dells receive free Wi-Fi, complimentary continental breakfast, access to the fitness center and pool, copy and fax services, and can participate in the Wyndham guest loyalty program to earn points through Wyndham Rewards. More information on the loyalty program can be found at wyndhamrewards.com. To book a room, visit daysinn.com.