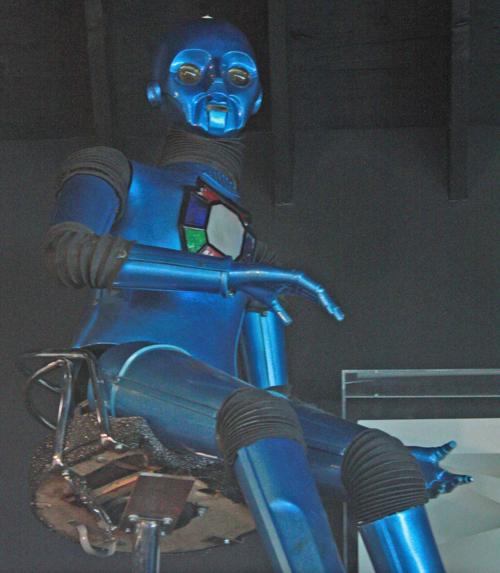 The Tommy Bartlett Exploratory announced it would re-open to customers beginning on May 21, although with additional social distancing measures to ensure guests' safety. Due to precautions related to COVID-19, the exploratory closed in March under statewide shutdowns for health precautions to reduce potential exposure to the novel coronavirus. 
According to spokesperson Andrea Novotny, the company has stepped up its cleaning procedures in anticipation of reopening, ensuring that any guests will be safe to interact with the museum's exhibits without fear of infection. Novotny said that the Exploratory has employed hand sanitizer dispensers for years, but that those alone are no longer sufficient due to current conditions.
"For many years, the Exploratory has had hand-sanitizing stations set up for guest use," Novotny said. "Recently, many more dispensers have been added throughout the facility. Additionally, staff are increasing the sanitizing of the high-touch surfaces onsite and taking precautions for interactions with customers."
The new distancing guidelines will keep customers in limited numbers across the Exploratory's three buildings and 175 exhibits, which are divided into four sectors based on the field of science the exhibits focus on. According to Exploratory co-owner Tom Diehl, he hopes the improved cleaning and distancing measures will help encourage families to come out for an afternoon at the museum.
"Before businesses were shut down, we had already begun more stringent cleaning and social distancing practices, but we've bumped it up again and are hoping families feel good about getting out of the house to do something fun together," Diehl said in a news release from the company.
Diehl said the Exploratory plans to keep a strict 10-person cap on every exhibit, in order to keep the CDC-recommended six feet of distance between unrelated people.
In terms of sanitation, however, Diehl said the necessary changes were minimal due to the Exploratory's past practices.
According to Diehl, his staff recognized the potential for the spread of disease at the Exploratory before the arrival of COVID-19, as far less dangerous infections can spread just as well on surfaces frequently touched by guests. Since many of the exhibits are interactive, Diehl and his staff stepped up their cleaning practices long before anyone had heard of coronavirus.
"Thousands of people were coming in there touching every single exhibit," Diehl said. "Recognizing, a long time ago, that the common cold, the flu, any of those things can be transmitted from one person to another off of an object…we were constantly having our help go around disinfecting, wiping. So when COVID-19 came and we were still open, we didn't make any changes because we were already doing all of that."
He also said the Exploratory will have signage posted in compliance with CDC guidelines that will encourage anyone displaying symptoms in line with a COVID infection to refrain from entering the museum until their sickness clears up.
Diehl said he would have opened a week prior, when the Wisconsin Supreme Court overturned Gov. Tony Evers' "safer at home" order, but the staff he had on hand was only trained to work on the Tommy Bartlett ski show and not the exploratory. He and his staff chose to take an extra week to make sure the staff was trained in maintenance and hygiene policies so everybody could stay safe upon opening day.
While the Exploratory will open, the previously-announced closure of the Tommy Bartlett ski show remains in effect. As more than 100 seasonal employees were told their jobs would not be available this summer, the cancellation is more difficult to reverse.
Editor's note: This story was updated May 22, 2:30 p.m., with corrected information. 
Be the first to know
Get local news delivered to your inbox!