Matt Dehn's classes highlight many aspects of technology use from how to use a 3D printer to computer building. In the latest and final lesson, students are taking to the sky and learning about drone use.
On May 4, students were out in the parking lot at St. Peter's Lutheran School in Reedsburg during one of the lessons as part of Dehn's science, technology, engineering and math class to learn how to control the devices in a slight wind. Groups were split into four students each leaning how to fly a DJI telo drone. Dehn, a sixth grade homeroom teacher, also gave one-on-one lessons on how to maneuver a DJI Mavek Drone to capture photos and video using the device.
A future lesson will show how drones can be programed through a computer using block-based coding, he said.
"This gives the kids an experience of another way that they can get into a really cool hobby or career possibility," Dehn said of the program. "Drones are a big part of our future and I think getting kids involved in drone technology and getting them excited about being able to fly drones is a good thing."
Every Tuesday and Thursday towards the end of the school day, the 17 students in the class head outside to the parking lot of St. Peter's Lutheran School, weather permitting, to learn about drone use. If heavy winds are present, the class is done in the gym.
Dehn developed the curriculum for the drone lesson based on classes he took to obtain his Part 107 license through the Federal Aviation Administration. It is the first full year the Reedsburg school has hosted a dedicated program involving the drones, he said.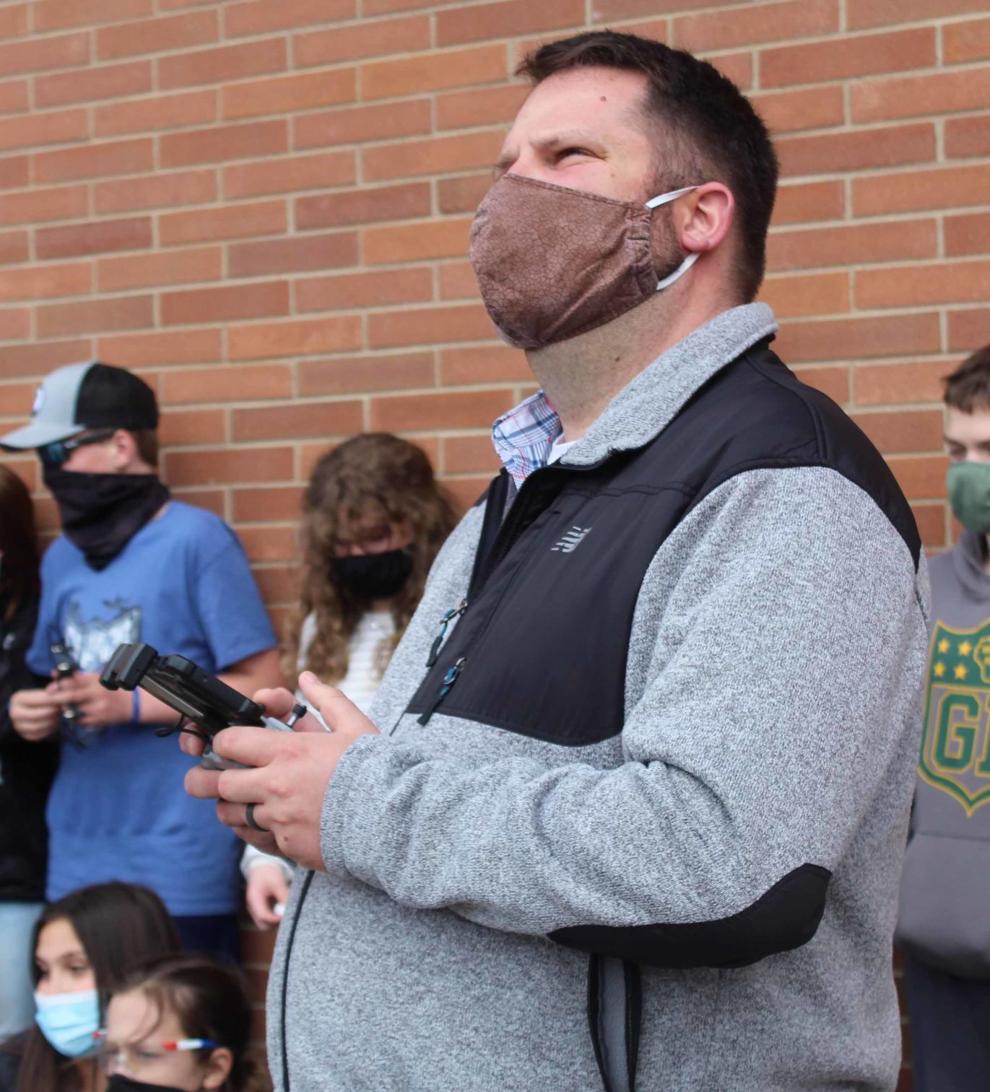 According to the FAA website, a total of 873,576 drones are registered. Out of that amount, over 365,000 are used for commercial use and 504,000 are recreational use. Over 255,000 remote pilots are certified.
The growing use of drones for both recreation and commercial purposes is technology Dehn said he's seen first-hand in industries, like construction and agriculture, and is an aspect he wants to teach to his students.
"The last three times I've been at Farm Technology Days they've had drones at the event," he said. "You can use drones for more than just fun. It can be used on the job, on site and a wide variety of job applications."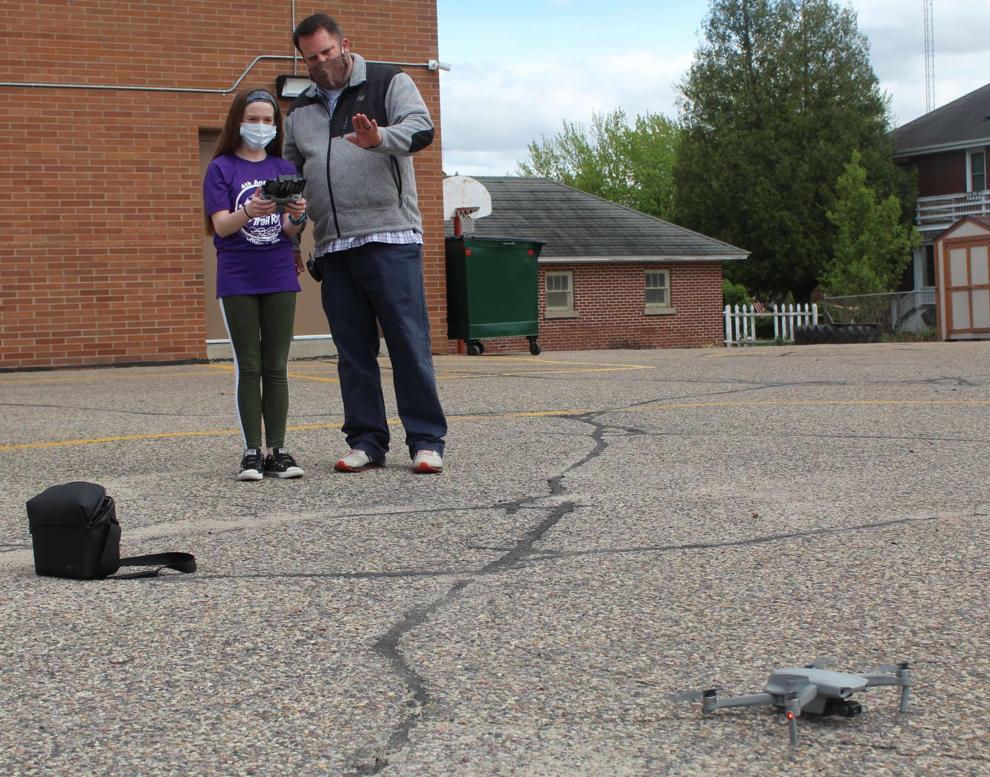 Sixth grade students Grace Thomas and Emma Schmidt, both 12-years-old, said they enjoy learning how to fly drones more for recreational purposes.
"It's just really fun flying them," Schmidt said.
Fellow sixth grade students Matthew Stando, 12, and Gavin Lambert, 11, said they also enjoy the hands-on aspect of the class and learning how to fly the devices. Lambert said he didn't know anything about drones before taking the class.