Wisconsin Dells School District's preliminary budget shows taxes could potentially increase in the 2021-22 fiscal year. However, state aid numbers still need to be determined before the budget is set in stone.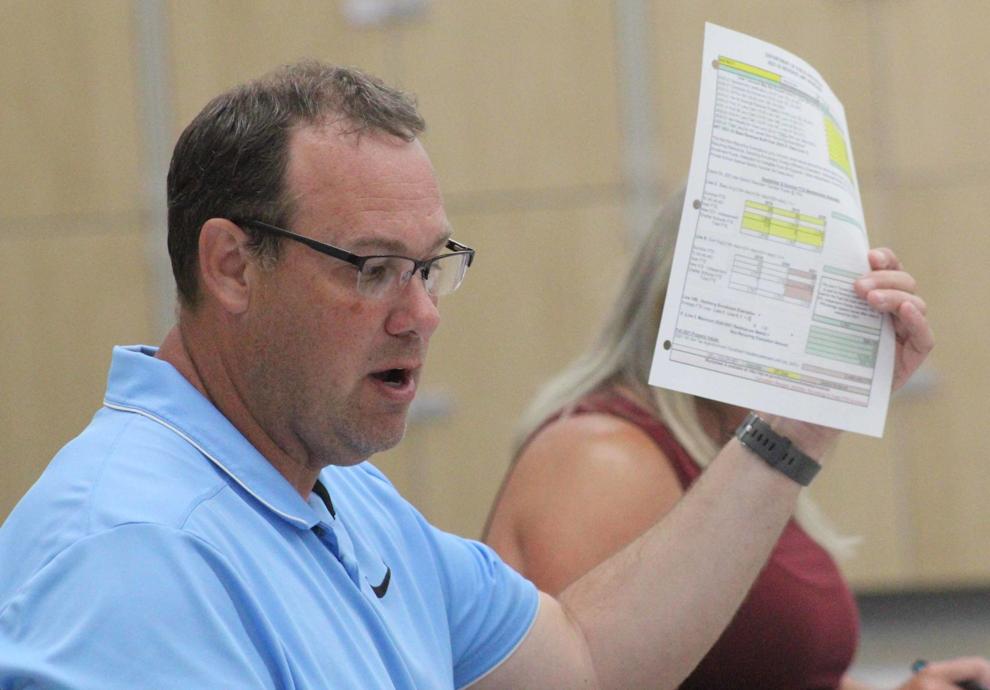 The total tax levy for 2021-22 is predicted at $19.3 million, $578,992 more than last year. The mill rate is estimated at $7.74 per $1,000 of assessed value, 11 cents up from the mill rate predicted in the adopted 2020-21 budget. This is due to a prediction the school district's enrollment will decline into next year and state aid will remain unchanged.
The school board unanimously approved both the district's revenue and expenditure budgets for the 2021-22 school year at its June 15 meeting. Board Member Kathy Anderson was absent. The preliminary budget will be presented before the electors at the Aug. 2 annual meeting, where taxpayers will vote on the budget. The final budget will be reviewed for adoption in the fall, when the third Friday counts for this year is calculated to determine how much state aid the school will receive.
The district is predicting less enrollment for next school year at 1,741 students, 35 less than reported last year. Dells is predicting 25 students will enroll in summer school this year, which could equal 10 full-time equivalent students. The district expects 15 less full-time students in this year's September count. The district is expecting to receive $179 per pupil in state aid, the same amount as last year.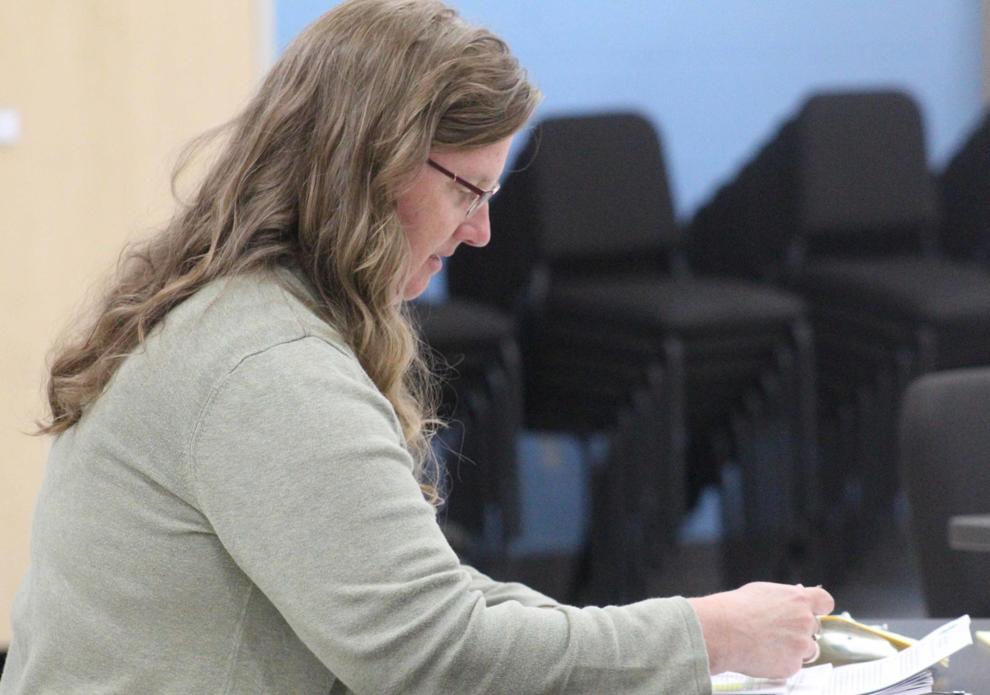 The enrollment decrease means Dells is eligible to receive declining enrollment exemption, which is estimated at $355,720, said Deb Michel, business manager. The school district qualified for $132,124 in declining enrollment exemption aid last year due to a drop in enrollment.
The district's general fund expenditure budget is predicted to drop 1.83% or $442,980 totaling $23.7 million. The total expenditure budget for 2021-22 is predicted to decrease $11.9 million, a 27% decrease from last year. The 2021-22 total revenue budget is predicted at $31,582,333, a 12.9% drop from last year. The numbers also include a 3.78% increase in the general fund budget to $23.6 million.
State equalization aid and special adjustment aid is predicted to drop 6% for last year, according to school board documents. Final claims were also made for the district's Department of Justice School Safety grants, which reduces the school district's revenue by over $41,000. Michel said a majority of the reason for the drop in revenue is because of the construction project the district completed last fall with the new high school.
Federal sources will make up about 6.9% of the general budget and is 58% higher than federal sources in 2020-21. In addition to a carry-over of $517,000 in COVID-19 relief funds in ESSER and GEER money the district is also budgeting for $818,136 in other COVID-19 relief in ESSER II money. The anticipated $2.2 million in additional COVID-19 funding from the American Rescue Plan was not included in the preliminary budget for approval since the Department of Public Instruction has not opened the grant application yet.
Michel also mentioned the low revenue ceiling, which is set at $10,000 for the school district, which she said the state legislature is considering raising.
"We're just above it by $163 so that could potentially give us some assistance in our revenues if they do anything with that," she said.
Wisconsin Dells School Board collection
Terry presents data (copy)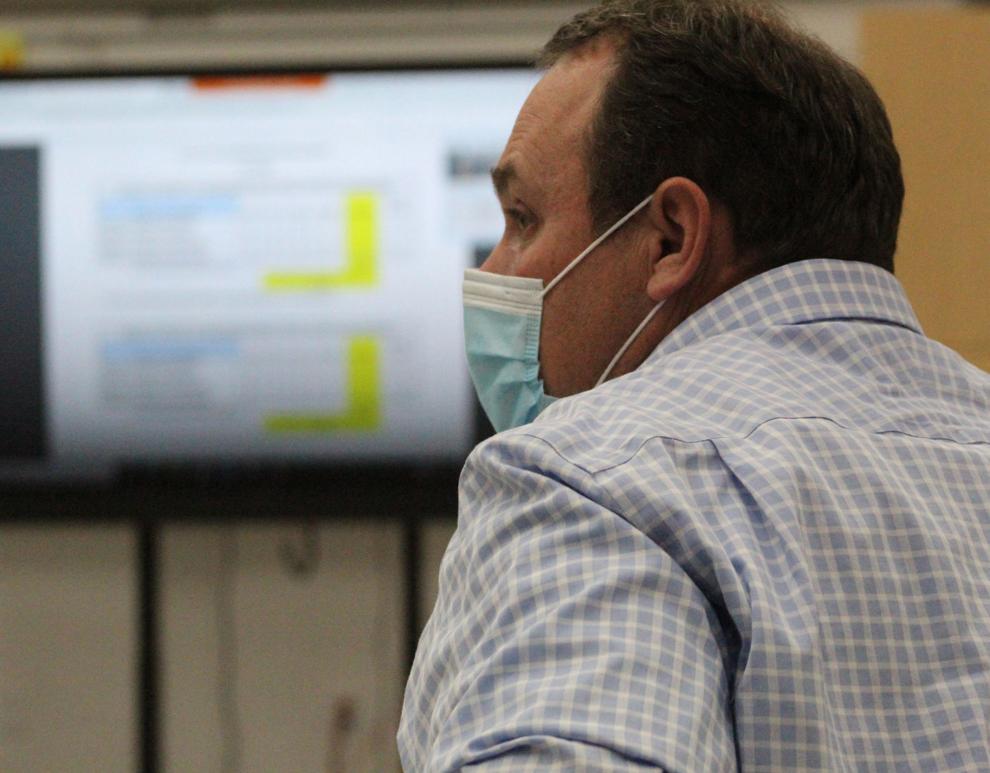 Jim talks (copy)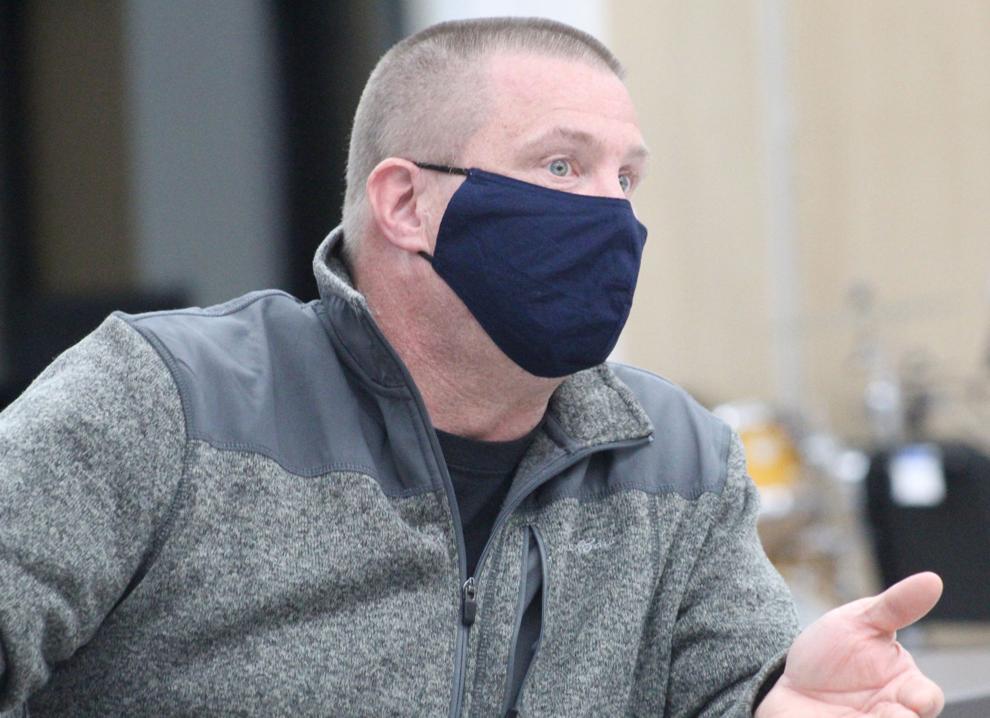 Deb gives budget presentation (copy)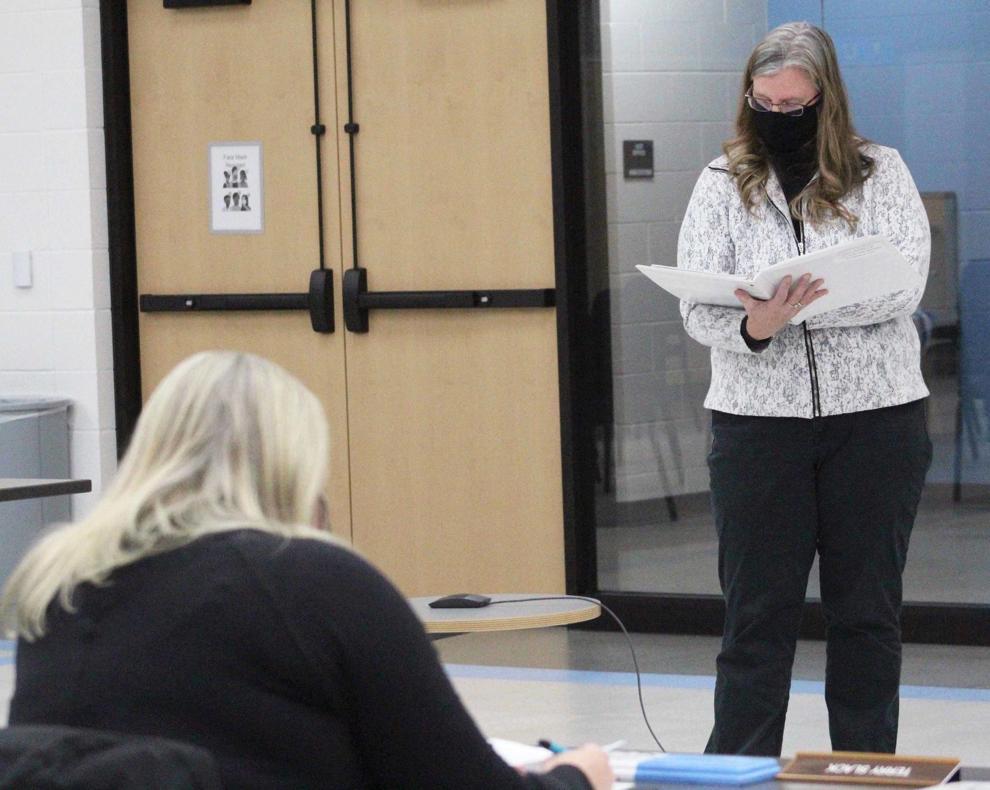 Casey gives presentation (copy)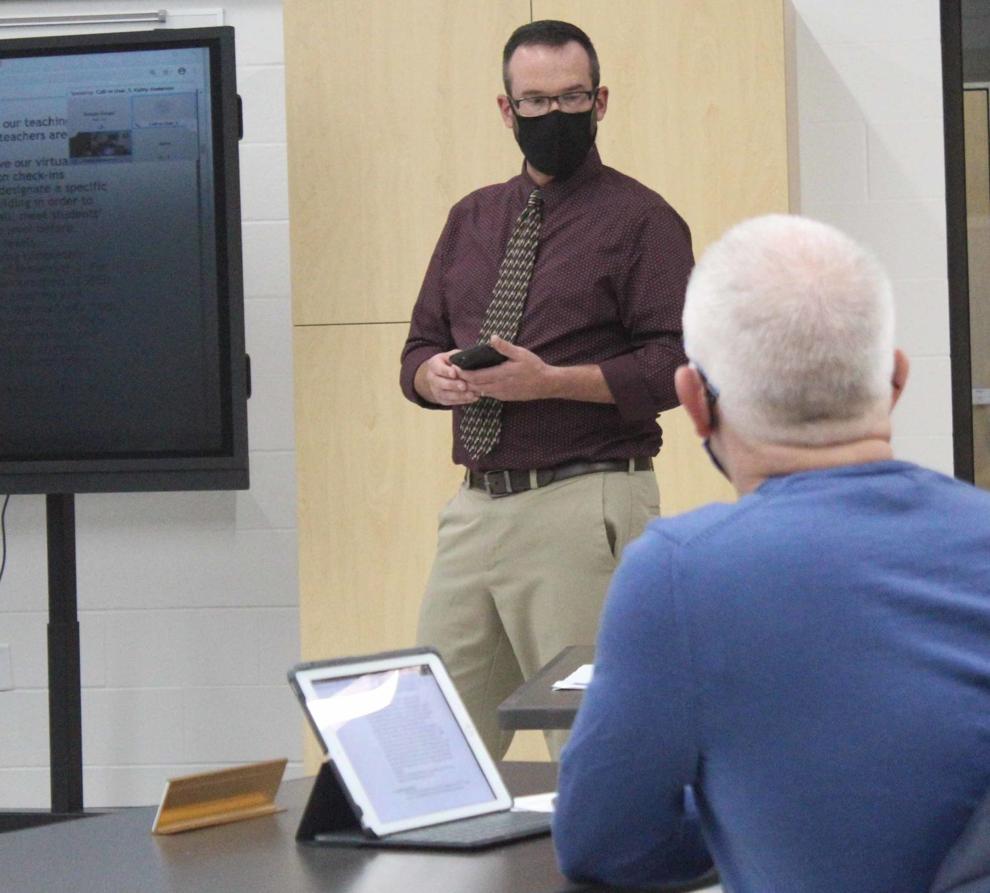 Hugh and Terry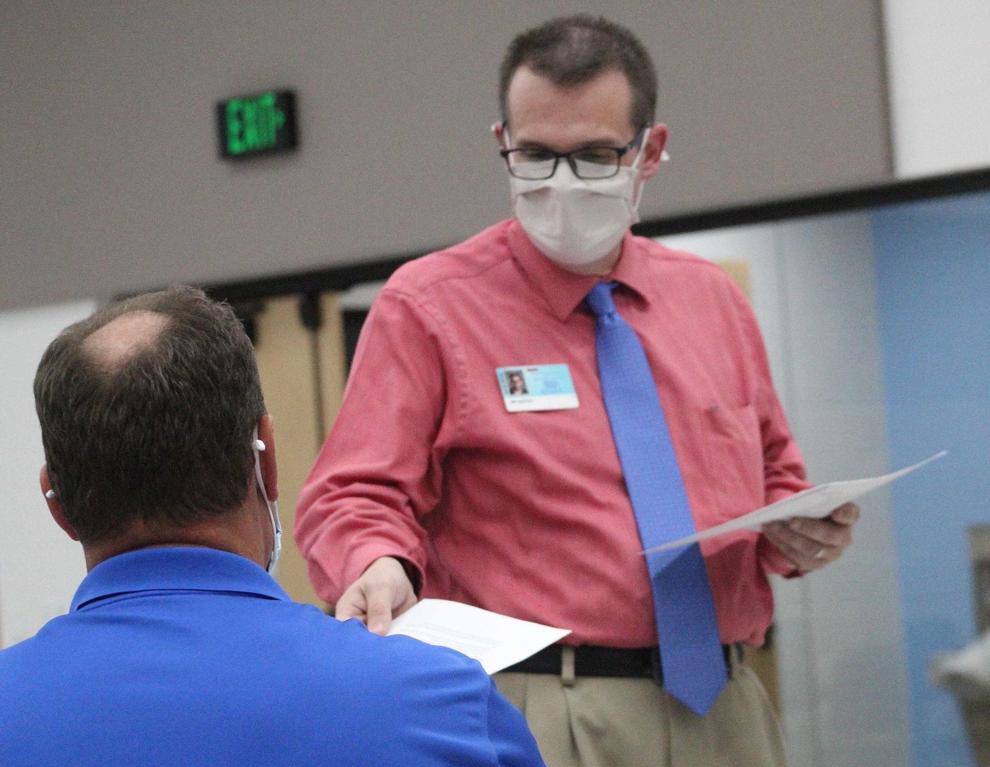 Jesse listens at meeting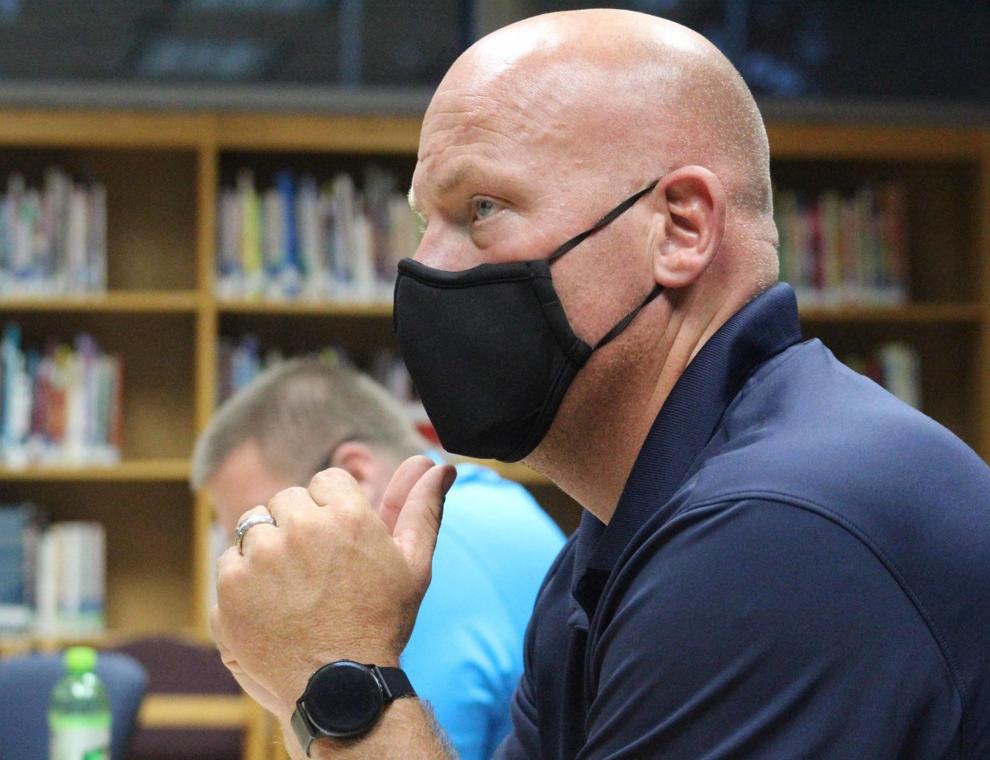 Terry reads third Friday count numbers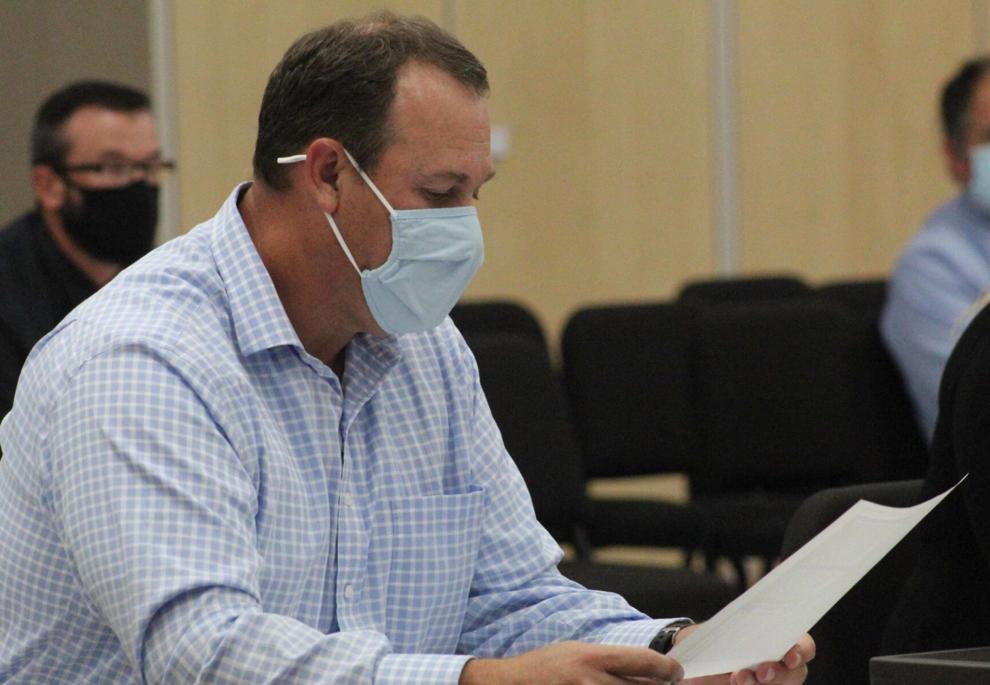 Felipe gives presentation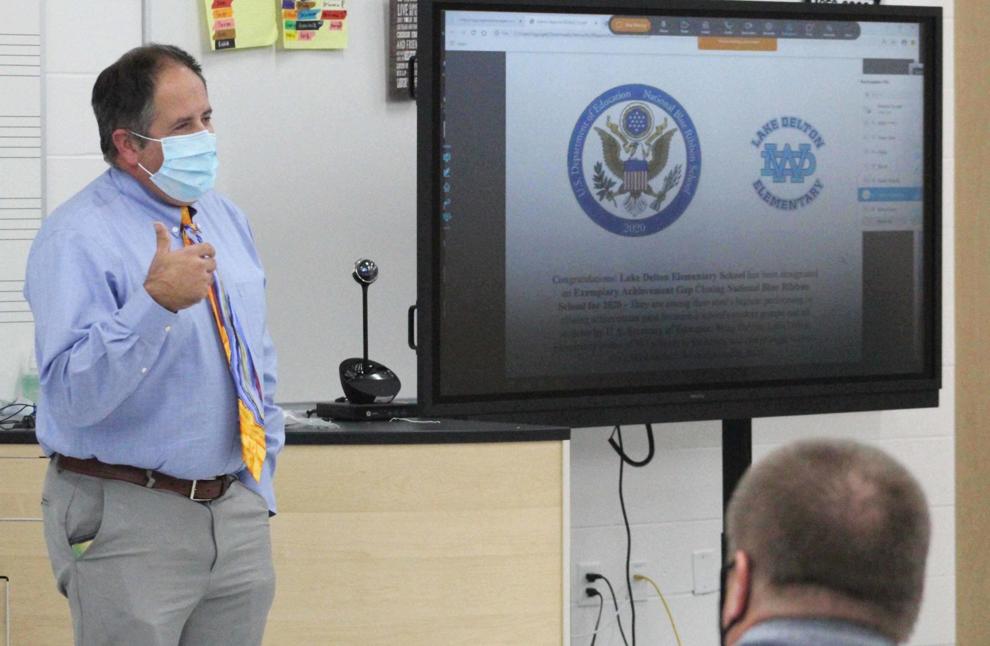 School 1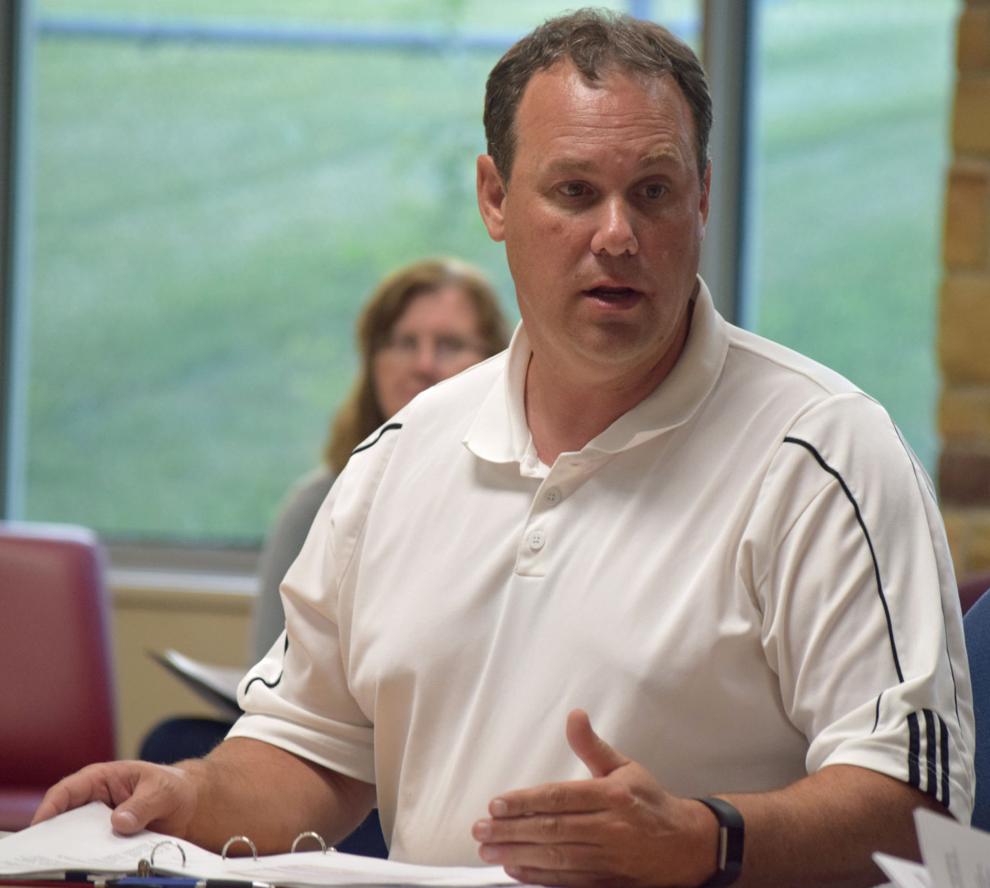 Board Nov 12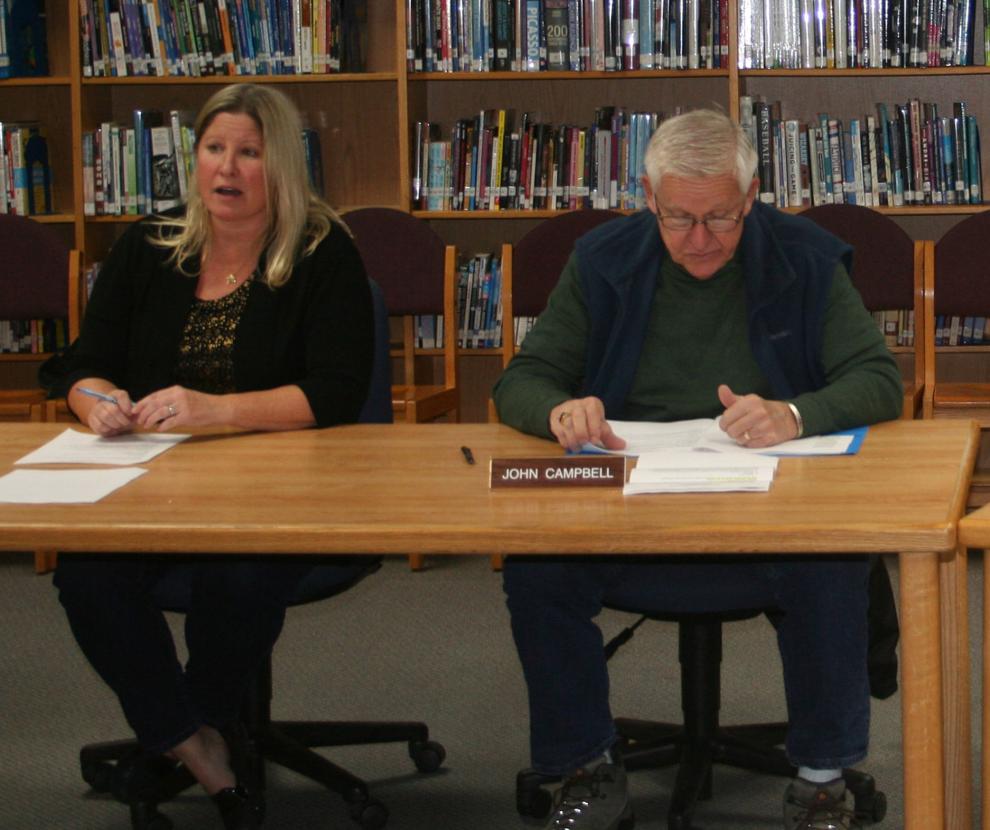 School board 1
Athletes 1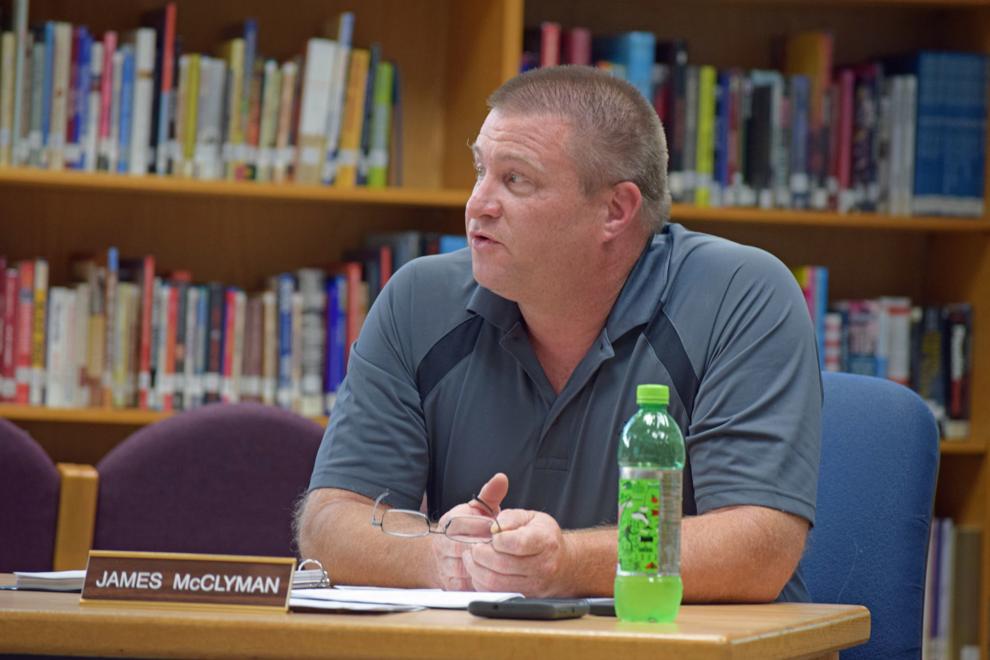 Report 1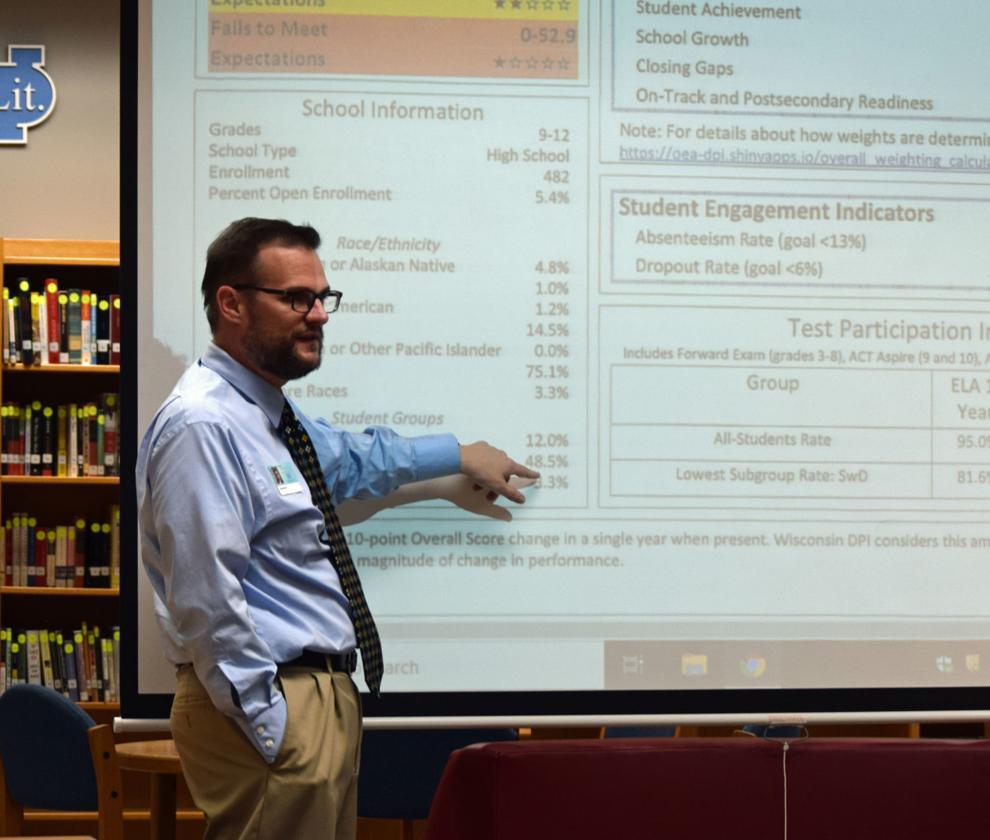 Follow Erica Dynes on Twitter @EDynes_CapNews or contact her at 608-393-5346.