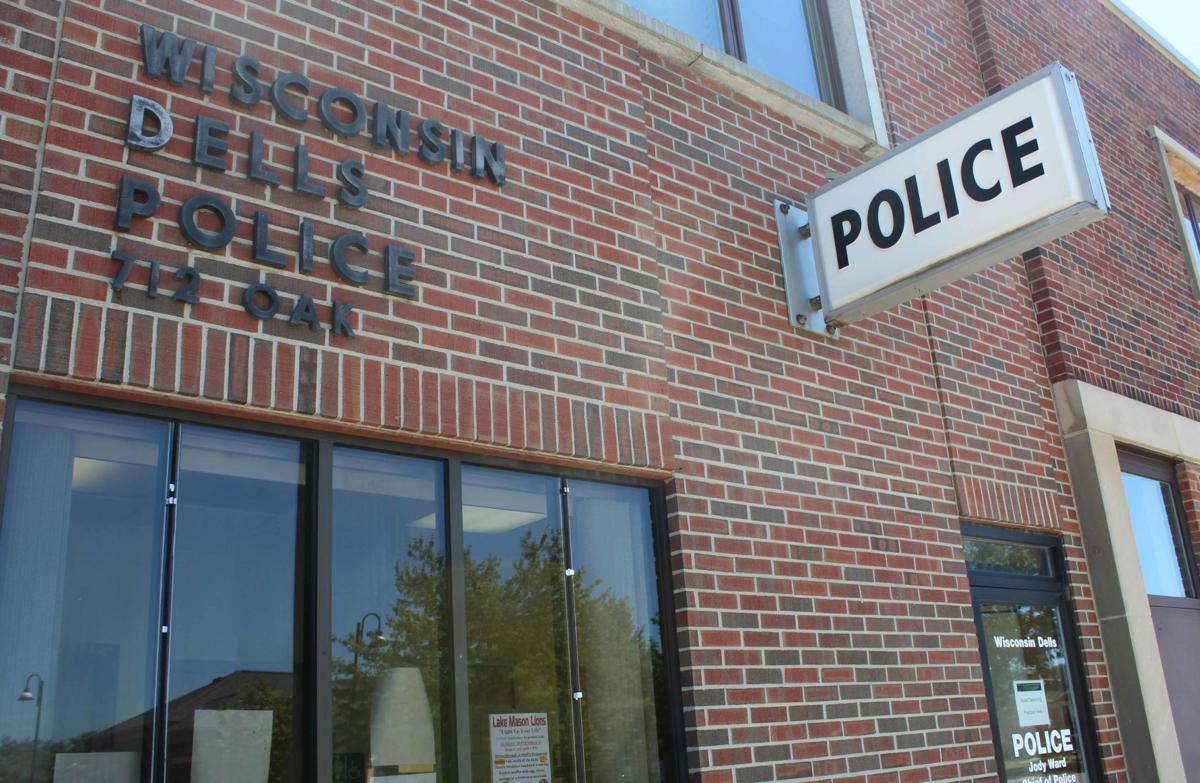 Wisconsin Dells' police chief plans to retire.
During a special common council meeting Feb. 17 council members unanimously approved to accept Jody Ward's retirement. His last day is scheduled for April 10.
Lt. Perry Mayer, the second in command at the police department, will serve as interim police chief until a new hire is chosen. Mayor Ed Wojnicz said the process to hire a new police chief could take about 12 weeks.
Wojnicz said Ward will be allowed to keep his duty firearms, a letter of recommendation for future employment and any unused accumulated sick days and vacation time and expanded insurance as a part of his retirement agreement with the city.
An email from Finance Director/Administrative Coordinator Karen Terry said the agreement is still in draft form and has not been signed by Ward or the city.
Speaking remotely through Zoom, Ward expressed gratitude for his time with the police department. Alderpersons Mike Freel and Ben Anderson also attended the meeting remotely.
"It's been a joy of my life to work for the city and we have a special community," Ward said.
Wojnicz thanked Ward for his years of service during the meeting and spoke of his service in an interview after the meeting.
"Jody's done a good job," Wojnicz said of Ward's service. "I think he could have retired a year ago but he chose to stay on… I think he did a good job and our police department has done well under his leadership. There's always little blips that arise and they've handled them appropriately."
With Ward stepping down, the common council approved to retain Public Administration Associates, LLC to assist in hiring a police chief. The company will also conduct an audit of the city's police department, which Wojnicz said will make recommendations for how the city can make better public safety decisions.
"We are just doing our due diligence and finding out maybe that we are just doing some things that aren't up to the current standards," he said of the audit. "We may find out nothing. We're not looking to find anything."
A voicemail left for Ward at the police department says he will be out of the office until March 2. In an email provided to the Dells Events, Ward said he will make his retirement public after the proposal is accepted and issue the city a letter indicating his plans.
Ward has been with the police department for 32 years. The 1984 graduate of Wisconsin Dells High School started out as a part-time officer in 1989 before moving to a full-time officer in February 1990. From 1995 until 2000, he served as the liaison officer with Wisconsin Dells School District. He was promoted to lieutenant in March 2003 and in November of that same year became assistant chief.
Ward's years as police chief haven't come without controversy. In October 2018, Ward was suspended for two weeks without pay in connection to a letter he wrote as police chief that was cited during the drunken driving sentencing of James S. Connors, 56, co-owner and manager of Nig's Bar in downtown Wisconsin Dells. Ward never spoke publicly about his suspension.
Juneau County Star-Times reporter Christopher Jardine contributed to this report.
Follow Erica Dynes on Twitter @EDynes_CapNews or contact her at 608-393-5346.