We're all familiar with Benjamin Franklin's famous quote: "In this world nothing can be said to be certain, except death and taxes."
Many would agree, however, that a third certainty could be added to that quote: grief. No matter what course one's life ultimately takes, grief is a condition that at some point or another affects every human on the planet.
In actor Morgan Freeman's current National Geographic Television series "The Story of God" he opened a recent episode saying, "We all go through this, of course. Everybody grieves. But some people have a certainty that helps them cope with grief."
Similar to how no two human fingerprints are the same, most grief counselors realize each person has his or her own unique way of dealing with grief. Some have that certainty Freeman spoke of, and others do not. In American culture there are many ways one can cope with grief, which by definition, according to most grief counselors, is simply loss. Grief could be the loss of a loved one, the loss of peace when a cancer diagnosis arrives, a divorce or even the loss of a favorite car.
While options to cope with grief can range from a local pastor, to support groups or psychotherapy, most counselors use what has become almost a universally accepted template: the Kubler-Ross five stages of grief.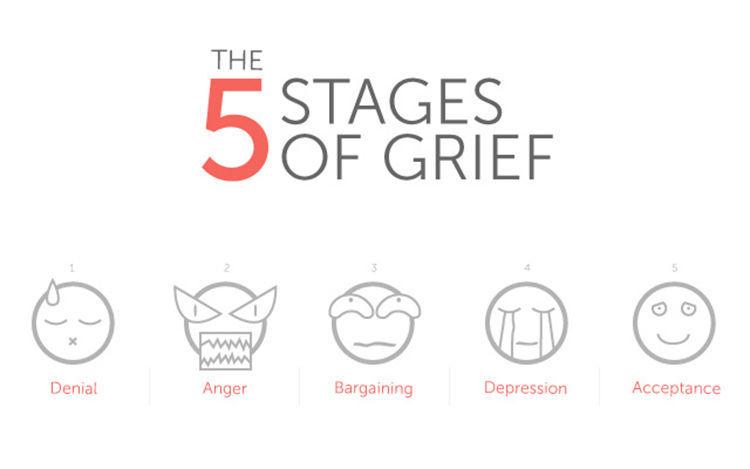 The model was first introduced by Swiss psychiatrist Elisabeth Kubler-Ross in her 1969 book "On Death and Dying" and was inspired by her work with terminally ill patients. In the book she laid out the five stages of grief: denial, anger, bargaining, depression and acceptance.
When grief arrives
At first the Kubler-Ross method was a neat and tidy model for grief counselors to use, but Kubler-Ross noted later in her life that the stages are not linear, nor are they a predictable progression. Many grief counselors have observed, for example, that some patients experience depression before anger or even repeat the five stages months or even years after they appeared to have healed.
The way people handle grief varies from culture to culture around the world, but according to psychotherapist Colleen James, Americans, especially, often resist the process. James founded the Innervisions Counseling and Consulting Center, which has two offices in Mauston as well as New Lisbon, Necedah and Baraboo.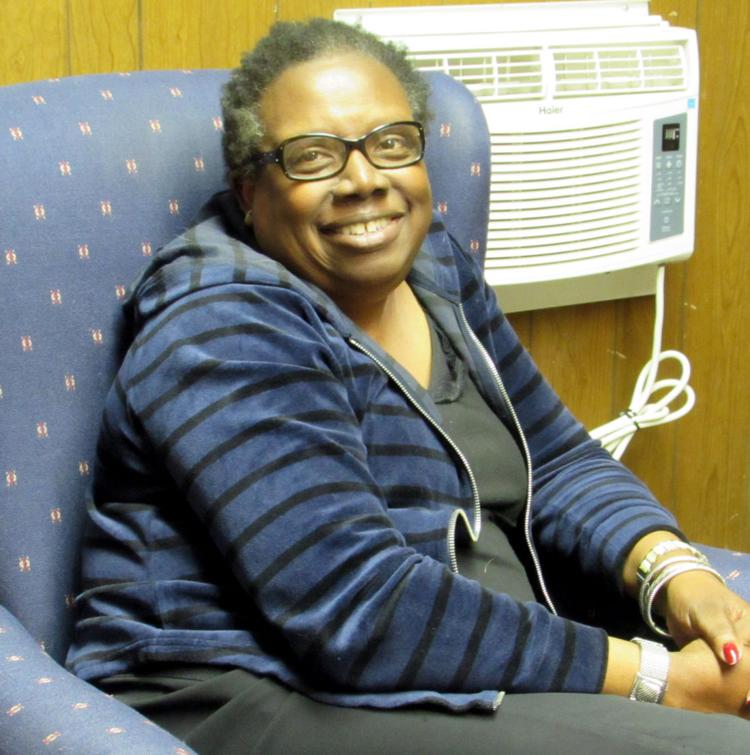 James, who is a St. Thomas, Virgin Island native, said in our fast-paced, productive American culture, many do not want to take the time to grieve and actually absorb the pain – a process she says is critical in the healing process.
"We try to do everything to mask grief. We try to step over it, we try to step around it, but we need to walk through grief and embrace it. It's almost an attitude that grief is for other people, not us," James said.
Pam Schreiner is a nurse at the Sauk Prairie Hospital who leads a breast cancer support group once a month. She concurred with James' assessment that many people in American culture want a quick fix when grief comes knocking on the door.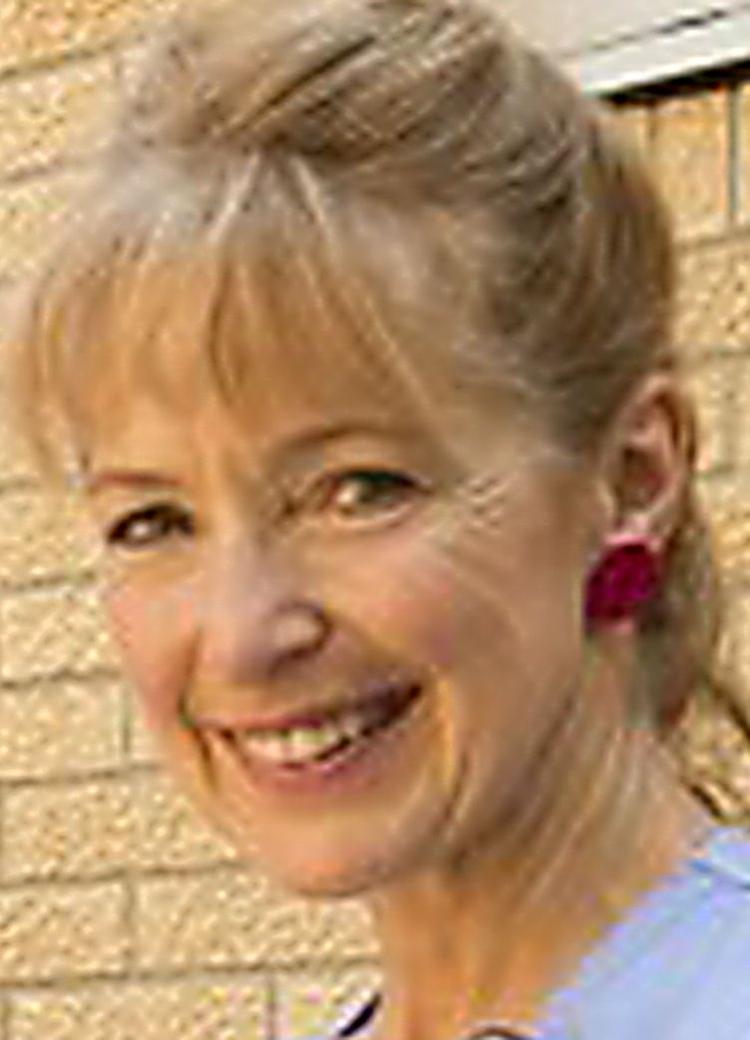 While she said medication can be a useful tool in helping some people cope with grief, she attributed the widespread increase in prescription drug abuse as a reflection of the "pick yourself up with your bootstraps and get back to work" mentality in America.
"It is a cultural thing. People fear pain hugely. We have huge addictions in our society and a pill for every ill. Our culture says you shouldn't have pain, because if you have pain you're limited. If you're limited, then you can't be productive and make money. And then the more money you have the more power you have."
Schreiner says she uses methods such as guided imagery and breathing and relaxation techniques that give her clients a sense of calm, even when more sudden and unexpected types of grief hit someone, such as losing a loved one in a car accident.
"If it's a stressful situation; they may hyperventilate when they get really bad news. They're in the shock, denial and disbelief stage and you have to sit them down and just breathe with them," Schreiner said.
No magical formula
Barry Erath is a licensed clinical social worker and clinic director at Aspen Family Counseling in Portage. Erath said many of his clients deal with grief either by stepping into the fire and confronting it directly or taking the side-stepped approach James described by simply keeping active and distracting themselves with busy work.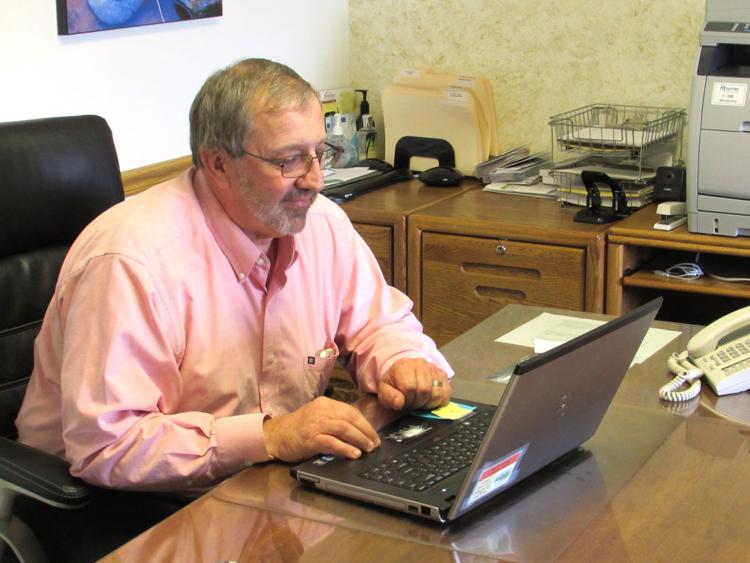 Erath said counseling someone in the grieving process is never a simple task and there is no magic formula. He said some get through the process in a matter of weeks and others can take months, if not years.
He said grief can be a mysterious player in the consciousness of many, noting that he's dismissed some patients after only weeks of counseling, only to find them returning for help years later when trigger points such as anniversaries rear their ugly head.
"There's no right size fits all. This person is going to recover in this kind of time frame and this person in this kind of time frame" Erath said.
Gail Schneider is a prime example of how everybody handles grief differently. She became a subscriber of the "staying busy" method when a doctor discovered lumps in her breasts. The initial diagnosis was that it was not breast cancer, but Schneider did not want to risk that it could get worse.
Schneider said she lives an incredibly busy life working, raising two kids and coaching their basketball teams and did not want to risk being sidelined with weeks or months of radiation and chemotherapy.
Against doctor's recommendations, she insisted on a mastectomy and breast reconstruction "so I could get back to my reality of working and coaching."
Other than anger and frustration at medical professionals who she said gave her an unnecessary emotional rollercoaster ride of misinformation and misdiagnosis, she said she didn't take time to grieve. Amid numerous doctor appointments and surgeries, life moved on as normal and she was proud that both her son's and daughter's basketball teams went undefeated during the whole process.
You have free articles remaining.
Schneider is a tough construction worker, but did say she took time to slow down and appreciate the support system she had that got her through her ordeal. "One of the reasons I pushed on so hard was because I could hide under my sweatshirts all winter. If I had to look the way I looked and feel the way I felt during the summer when I couldn't hide myself, that would have been traumatic."
Upon later review, doctors did determine that the lumps in her breasts were cancerous. Although Schneider still has some cancer treatments and plenty of doctor appointments down the road, she said she'll always know she has a solid support system of friends and neighbors who helped her through weeks of healing after her surgeries.
Enjoy the silence
Madison resident Parker Palmer is a world-renowned author, educator and activist and founder of the Center for Courage and Renewal in Seattle. His work rose from the ashes of severe clinical depression and suicidal fantasies when he found a lack of compassion from institutions employing professionals in the "helping industry," such as school teachers, clergy members and philanthropists.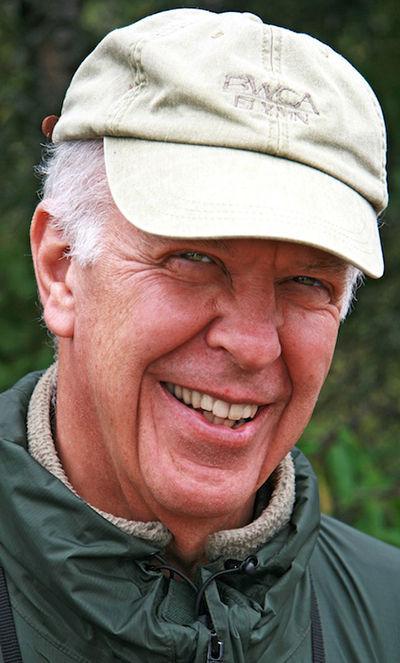 One of his programs requires participants to go on six, three-day retreats in an 18-month period. At the beginning of each three-day session, he announces to his clients four rules they must follow: there will be no fixing, no saving, no correcting and no advising one another.
Palmer chuckled as he recalled that at every session at least one person would bark out "then what in heaven's name are we going to do for the next 18 months? You've just taken away the only things we know how to do."
His point is that no matter what the setting, whether it be at his professional seminars or counseling a friend in grief, people often alienate the ones they love by trying to fix the problem. "I think what a person suffering most wants is to be seen and heard for the reality of what they're going through," Palmer said.
He gave an example of himself while going through severe depression. He said people would come up to him and say "why are you so down Parker? You're such a good person. You've helped so many people with your books and your talks and your teaching and it's so valuable. Can't you see that and grab your bootstraps and pull yourself out of it?"
"That's well-intentioned advice and fixing, but the consequences are devastating," Palmer said. "I actually think that way of being with a person is really an effort to get that other person out of your hair. It's like 'if this person is smart, they'll take my advice and then they'll be fine and I won't have to worry about them anymore. If they're not smart and don't take my advice than I don't have to worry about them anymore either because I've taken my best shot.'"
He noted that when he was going through depression many people didn't want to get close or spend much time with him. "I actually think these are ways that we have of distancing ourselves from people in pain."
Palmer said therapists or grief counselors need to follow the same mantra. "Physicians who are present to their patients as real people are more likely to achieve (well-being) than physicians that are treating their patients like objects or broken machines to be fixed."
Palmer called these realizations "a secret hidden in plain sight," saying "what the human soul wants most is not to be fixed, advised or corrected. I believe the human soul has everything we need to make these difficult journeys that can only be made alone. But we accompany each other in these journeys."
Palmer emphasized that calming one's soul is critical when overcoming grief. "We teach people about the meaning and value of solitude and silence and how healing that can be when our temptation is to distract ourselves with a lot of noise and activity. What the suffering soul needs is solitude and silence."
He said simply listening can be the most effective tool when helping someone through grief. Friends, colleagues and psychologists tried everything they could think of to bring him out of his depression, but he said the only person that made a real difference was an elderly man who frequently came to his house and simply massaged his feet, hardly saying a word during his visit.
Schreiner agreed with Palmer's assessment and uses the same approach with her clients at the Sauk Prairie Hospital. "I think the most powerful thing in anyone's journey is the power of acceptance," she said. "Knowing that a person has pain and not judging them and not directing them. Just being present and giving a simple thing like a foot massage says 'I accept you and I am here.'"
James also uses a silent, compassionate approach when counseling her patients. She said her grandmother used to tell her that if she found herself talking too much when trying to help someone, she should remember the word 'WAIT', which her grandmother used as a loose acronym for "why are you talking?"
Schreiner added "we need to be comfortable with silence."
Reaching out
Group counseling also has proven to be an effective way of coping with grief. The First United Methodist Church in Baraboo is holding a six-week series of meetings titled "Growing through Grief." The program has been offered in Sauk County for more than 30 years.
Since March 31, the support group has met from 6 to 8 p.m. every Thursday and is facilitated by Judy Ellington. In a recent meeting, Ellington started the discussion by having each attendee talk briefly about their loss and how they were coping.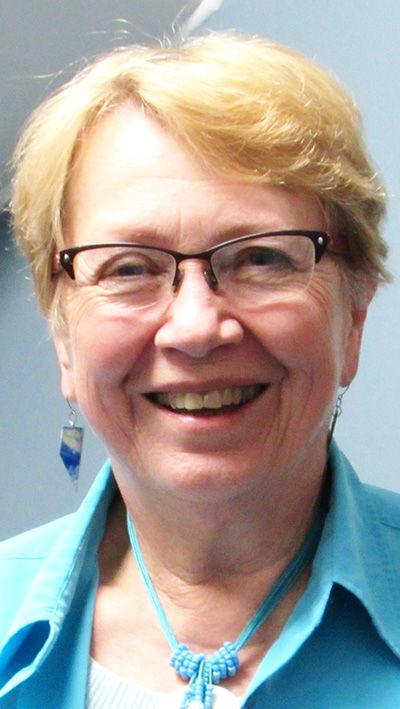 The stories were difficult to hear. One woman had recently lost her second husband to cancer. Her first husband had also passed away after 37 years of marriage. A middle-aged man who lost his daughter to a heroin overdose in September told the group he finally realized it's perfectly alright for a "pretty tough guy" to cry.
Another elderly woman told the group how her husband of more than 50 years walked in the door one day out of a clear blue sky with divorce papers. She said it was the same thing as having him die in a car accident. Here one day and gone the next.
But a sense of community seemed to rapidly build between Ellington and the eight group participants. As a Kleenex box slowly moved around the table, one could sense each person slowly loosening some of the load off their shoulders.
Ellington quietly interspersed words of wisdom and teaching in between group member contributions. In her welcome letter to the group she said "this is a safe place to be – who and what you are at this very moment. There are those of us who feel we know exactly what is needed to heal and move on and others who are bewildered by the chaos of this loss, not knowing how to survive hour to hour, day to day."
There are two more meetings in the series on April 28 and May 5. The sessions are free and open to anyone in the public who is having issues with grief or loss. For more information, contact Judy Ellington at 608-356-5495 or email jmjsellington@charter.net.
The Rev. Steve Keller of United Presbyterian Church in Wisconsin Dells has been a pillar of the community for 20 years supporting people with grief. He is well known for not only counseling his church members, but he has consistently opened his arms to non-religious members of the community and also has provided support sessions for Dells area school children in times of grief.
While grief counselors such as Erath have to walk a narrower line on whether to introduce spirituality into a client's equation for healing, it's an easy choice for Keller, regardless of whether the person in need goes to church.
"I definitely use God and Jesus Christ and what he taught and how he counseled people. But each person comes at it a different way. If they're very spiritual people, then you can take that a little differently. If they're non-spiritual people, you can introduce God into their lives and how they can get through grief with Christ."
Keller added that many times non-spiritual people turn to God after going through a crisis. He said that people will often say, "I could not have got through this without Jesus Christ and God. I have blamed him, but I have needed him to get through."
While Keller said at the end of the day there's not always an explanation for why bad things happen to people. "Sometimes it's just life. It's just part of what we go through."