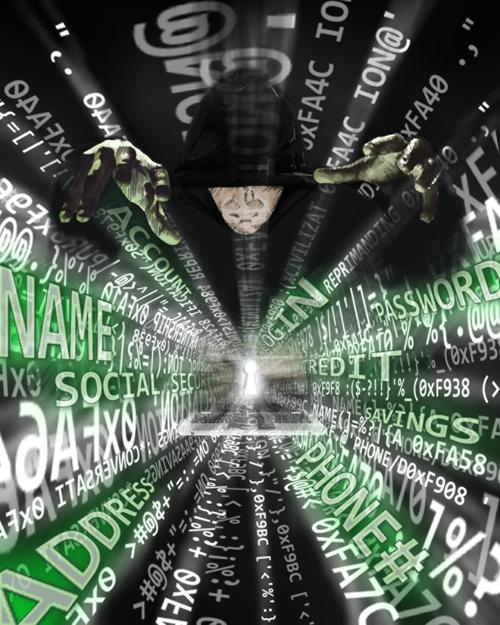 Michelle Zuelke got the heads-up at 5 a.m. from her credit card company. Someone had just charged $5,000 on her card – and that "someone" happened to be in Spain.
Zuelke – who works as general manager for the Outlet at the Dells in Lake Delton – had never been to Spain. But the night before she received that phone call alert from her credit card company, she had purchased something online, using a convenient and easy "1-click" option from a well-known national retailer.
That simple action, Zuelke believes, is how her "credit card got taken to Spain – virtually," by an online identify thief.
The technological revolution that has made shopping or purchasing a tank of gas more convenient, easier and quicker than ever for consumers has made it just as convenient, easy and quick for identity thieves to steal personal financial information and use it for their own, ill-gotten gains.
Identity thieves are at work across the region – whether they are traveling through via I-90/94 or I-39 as part of a counterfeit currency ring or a gas station "skimming" operation, or operating "virtually" via the World Wide Web from another state, another country or even another hemisphere of the globe.
These thieves no longer have to be even in the vicinity of a victim to "do their dirty deeds," as one local law enforcement official terms it.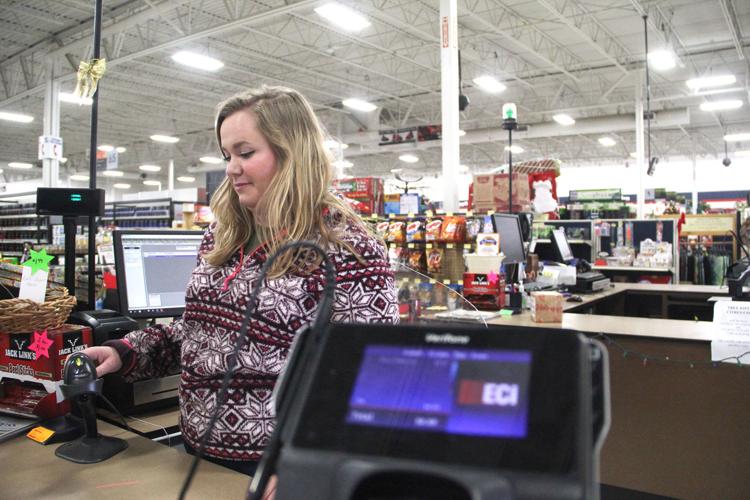 Thanks to the digital age and the Internet revolution it spawned, a digital thief in Spain can steal enough information from an online credit card transaction to spend huge sums of your money while you sleep.
"By the time I got up at 5 a.m., somebody spent $5,000 in Spain," Zuelke said, noting that the money was spent using her credit card.
"You can be a victim of financial crimes and identity theft anywhere in the country," said Lake Delton Police Chief Dan Hardman.
Opportunities everywhere
Such nefarious digital hijinks are among the growing list of "low-risk, high-reward" criminal enterprises made possible in a world that has placed a premium upon immediate communication – whether by email, text or even the prosaic, land-line telephone – ease of use and portability, thanks to an increasingly ubiquitous number of personal devices, among them cell phones, laptops and tablets.
With the increase in use of such devices has come the exponential increase in the number of commercial streams in which one's personal information can flow, thereby increasing the opportunities for thievery by the criminally inclined and digitally savvy.
"It is certainly crazy how technology has taken off over the years, with that kind of crime," said Portage Police Det. Dan Garrigan, a two-decade veteran of law enforcement in Columbia County who himself had been a victim of identity theft.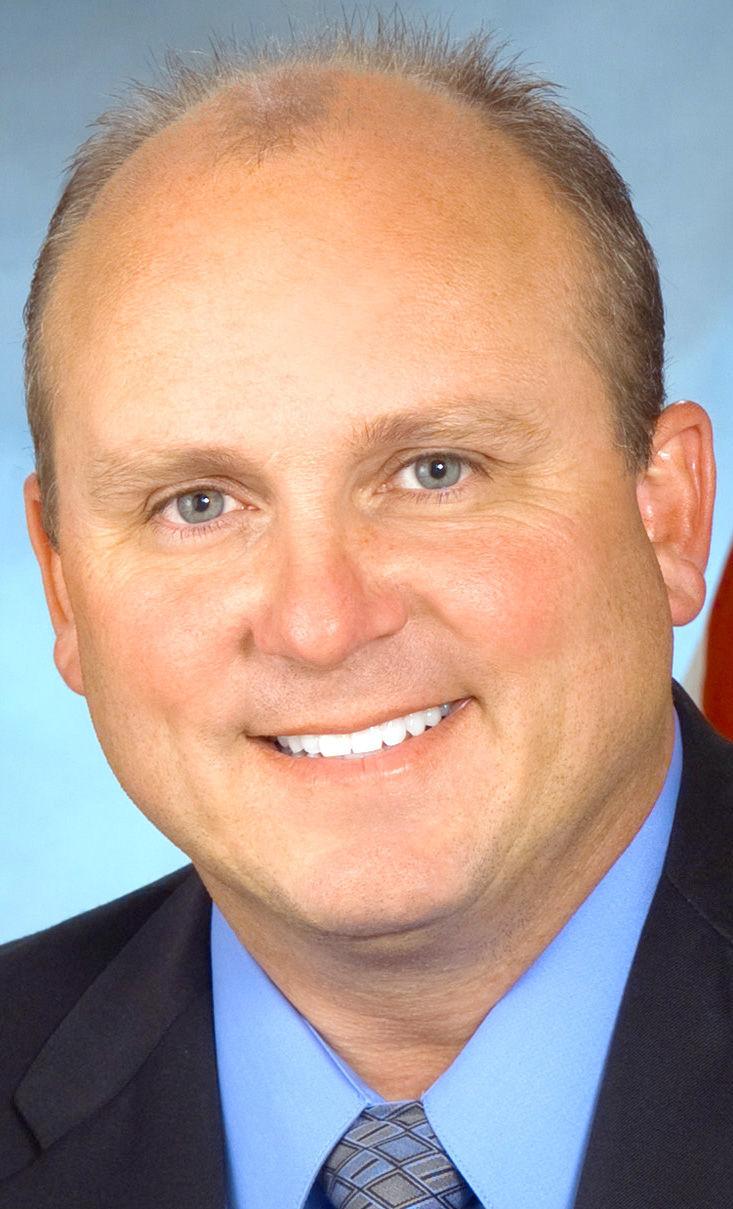 "Bad guys were getting credit cards in someone else's name before, but it wasn't that widespread."
"Remember, now, cell phones have all kinds of data on there, that's why the Supreme Court said it's more than just a phone anymore, it's like a wallet," Hardman said.
Any device used to make a purchase – say, a laptop, tablet, a smart phone, even a land-line telephone – can be an entry point for a thief, if those devices are not properly protected.
Opportunities range from the "lifting" credit card information from a "1-Click" online transaction, to the use of credit card and bank card "skimmers" on outdoor gas pumps and ATM machines, to the theft of information via the old-fashioned telephone scam or pickpocket.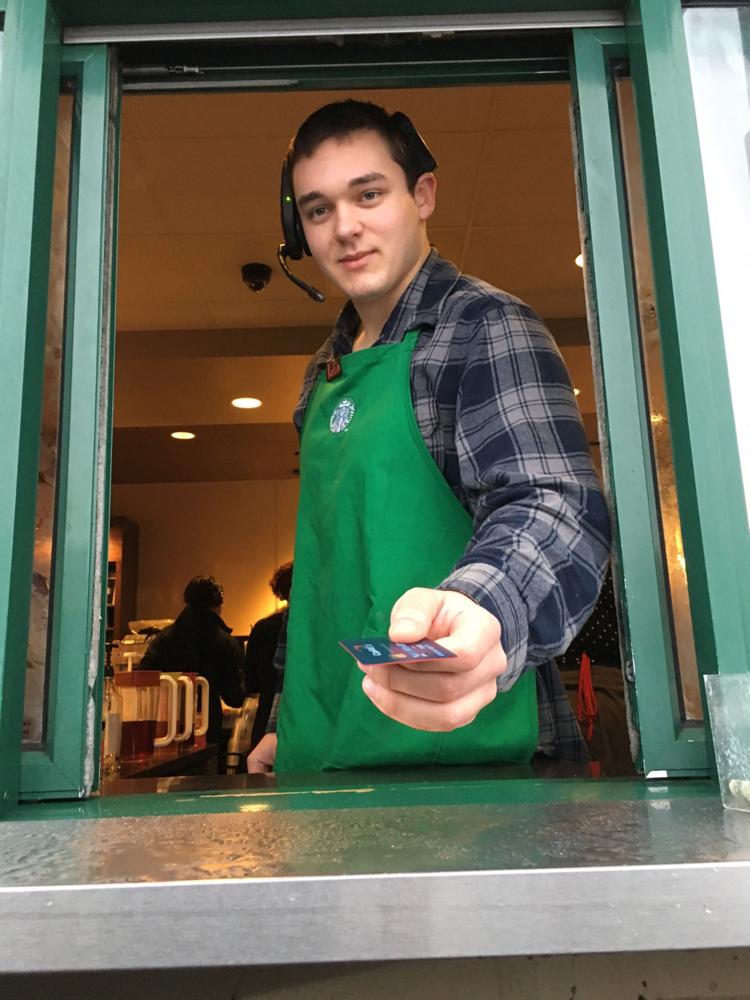 "There are always people looking for a crime of opportunity," Hardman said. "There's always somebody looking for an opportunity to steal a wallet, do their dirty deeds and run," he said.
"These guys are coming up with new ways to take our information, to compromise our bank accounts," said Shaun Goyette, a detective with the Juneau County Sheriff's Departement. "It all comes down to money, and they'll do whatever they need to."
'A big business'
The most obvious, on-site "touch point" for the would-be identity thief is the unguarded wallet or credit card, left accidentally at a restaurant table, on the counter at a gas station or under a towel or garment at a water park or along a river or lake-side beach in the summertime, regional law enforcement officials said.
More sophisticated are the credit- and bank-card "skimmer" devices that can be – and, in the case of at least one Lake Delton gas station, have been – planted within the credit card reader on an outdoor gas pump or within an outdoor ATM machine.
Such "skimmers" intercept financial information on those credit and bank cards and enable thieves to then use that information to wreak financial havoc, law enforcement officials noted.
"When you scan your card, it takes your credit card number and everything associated with it, and they'll skim that information," Goyette said. "They'll create counterfeit numbers on cards and go on shopping sprees, and it can be thousands of dollars – it's a big business. We just had a scheme two weeks ago where the person was taken for over $20,000."
Another such "skimmer" attempt took place late last summer in Lake Delton at the Dino Stop near Exit 92, but the device's discovery – along with the discovery of eight others in the Madison area, by an investigator for Wisconsin's Bureau of Weights and Measures – foiled those efforts.
An FBI analysis of the device found in Lake Delton determined that no personal information had been "skimmed," Hardman confirmed recently. But the device's placement near one of the region's busiest interstate exits indicate such operations have spread beyond the larger cities where they have been most common.
"I think gas pumps are where you are most vulnerable (to possible skimming) sometimes, because they're not looked at as often," said Kayla Lund, manager for BMO Harris bank's two branch locations in Reedsburg. "It's a lot harder to (perpetrate skimming) inside."
BMO Harris employees check the bank's ATM machines for any signs of "skimmers" or any other physical tampering on a daily basis, Lund said. The ATM machines at Outlets at the Dells receive similar, regular inspections, Zuelke said.
Chip-protected cards
The growing inclusion of data chips on credit and bank cards should help, as those cards – and the chip-reading devices required to read them – make personal financial information "more secure because the chip and credit card reader talk to each other using encrypted data – old cards simply gave the data without protection," according to the website www.stopidentityfraud.org. "This makes chipped cards far more difficult for fraudsters to clone, and they're certainly a welcome technology for anyone looking to protect their identity and financial information."
Credit and bank cards containing data chips are becoming the standard. "I would say 75 percent of our stores use chip readers," Zuelke said.
When they are in full use everywhere, everyone's information will be more secure, Hardman said.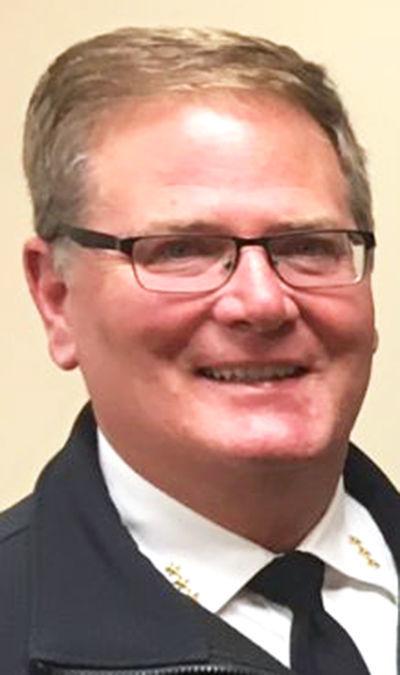 But as careful as bankers and merchants are in protecting their cards and equipment, and as vigilant as law enforcement and financial officials are in pursuing such thievery, the career credit card or identity thief is ever on the lookout for new and innovative ways to obtain financial information.
"It's a full-time job, assuming somebody else's identity," Zuelke said. "These individuals are smart."
Vigilance, awareness
The best protection, everyone agrees, is a robust preventative program by consumers, with daily vigilance and ongoing awareness.
"Change your passwords regularly, any time a pop-up comes up (on your computer or smart phone) and it's not something you recognize – and even if you do recognize it – question it," Lund said. "Always call your financial institution and talk to them about it. Always, when in doubt, look into it."
"Be very attentive, watch your (credit card and bank) statements, and if you see any improprieties call your credit card company and your local police," Hardman said.
Keeping a close eye on your wallet, cell phone and any other personal electronic devices when in public also are strongly recommended, especially in a region that plays host to thousands of visitors a day in the warmer months of the year.
"If someone calls you and is asking you for your personal information, especially financial, be skeptical," said Lake Delton Police Sgt. Gerald Grimsled. "I don't know any company that will call you and say 'We're updating our system and we need to get your credit card information.' If that ever happens, it's done by mail, they don't just call you out of the blue and say, 'Hey, we're trying to get your credit card info.'"
Paying inside at the gas station rather than at the pump, making as few transactions or over the phone as you can, and conducting financial transactions on site and face-to-face are also measures that can be taken.
"I don't buy things online, I go to a brick and mortar store," Zuelke said. "Because I can go and I can pay for it and I go to places I can trust because I know that my credit card will not be taken anywhere."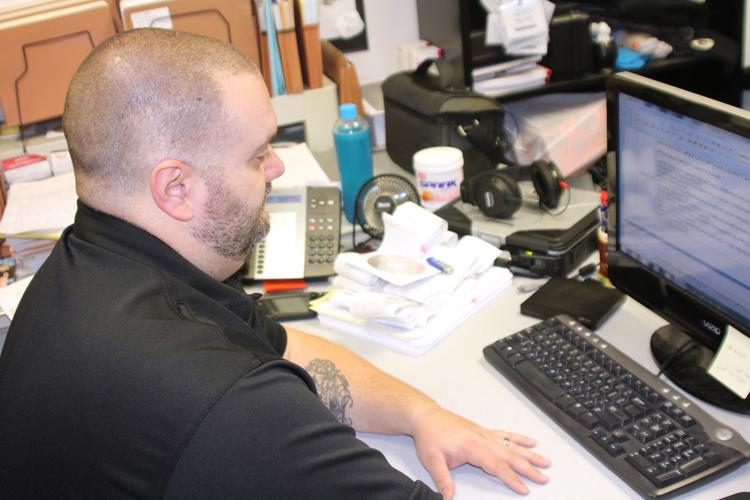 "If I go to a gas station, I don't carry a wallet, I leave my wallet (locked) in the car, and I go in there with the card," Hardman said. "That way you don't leave your wallet in the store."
Use a shredder for any financial documents you no longer need as well as old credit cards, sign up to receive free credit reports, monitor your credit score, have "fraud alerts" added to your credit monitoring and when you do shop online, work with trusted vendors and avoid saving your information automatically.
Striking a balance between vigilance and convenience is the key, Lund said.
"The main goal that a person needs to find is a balance between terrified to use it and being reckless with it," Lund said. "Know where you are and be mindful of where you're using it and how you're using it. You just have to look at what you're putting your card into."
If you believe you've been victimized, take action immediately, experts say, by contacting your financial institutions and local law enforcement. The websites ftc.gov/idtheft and www.identitytheft.gov both contain a wealth of information for both prevention and what to do if you have been victimized by an identity thief.
If you have been victimized, it's perhaps equally important to avoid blaming yourself for, as Lund puts it, "falling for" the fraud.
"That's what I always tell anybody who is a victim of fraud like this," Lund said. "Everyone is always shameful about it, but fraudsters are good at what they do, this is a job to them and they strive to be good at, just as anyone strives to be good at a job."
Follow Ed Legge on Twitter @DellsEd
Be the first to know
Get local news delivered to your inbox!