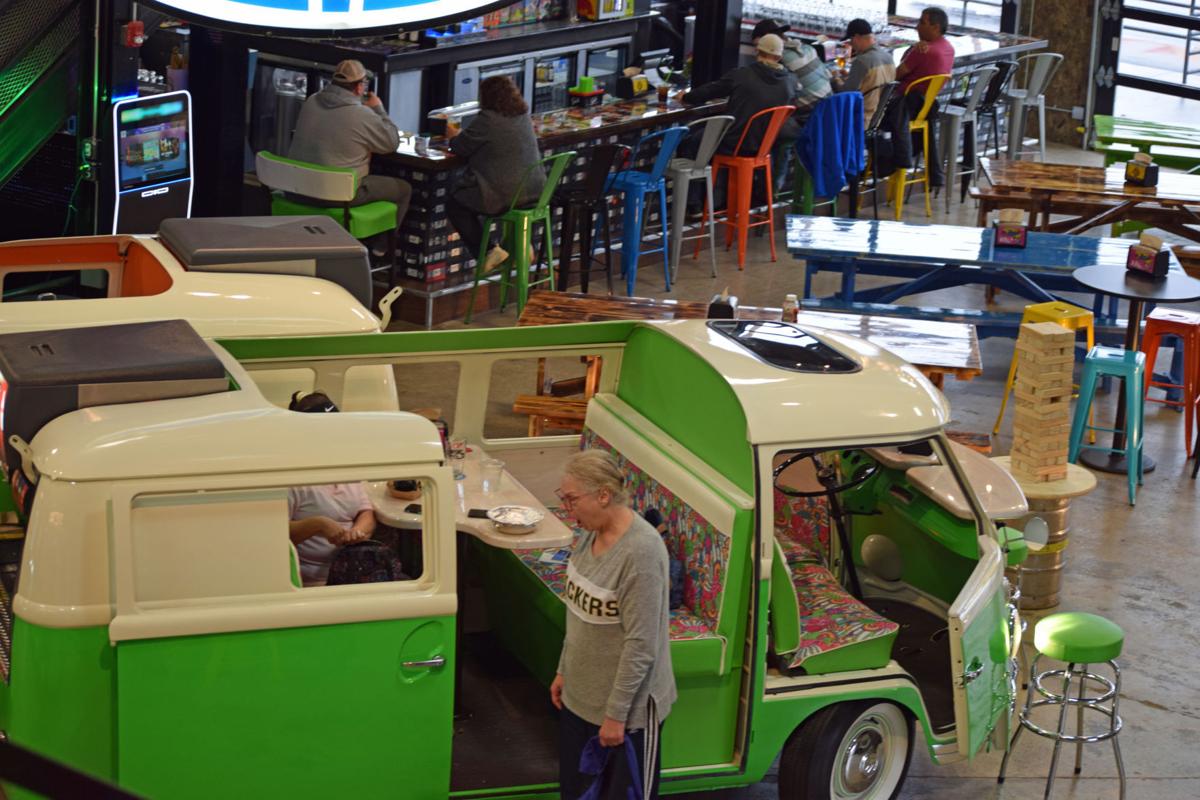 Village officials are looking into a possible ordinance violation that reportedly happened at a Lake Delton restaurant in mid-September.
Trustees went into closed session at about 2:07 p.m. Sept. 27 following its regular board meeting. When the board reconvened into open session trustees approved to authorize Village Attorney Richard Cross to meet with Jason Field, owner of Grateful Shed, to formulate a resolution to the events that happened Sept. 11-12 on the restaurant property and come up with a signed agreement by the next meeting. The village's next meeting is scheduled for Oct. 11.
Grateful Shed was denied a Class C activity license for a burnout pit at its June 14 meeting to host an event that would have involved food trucks, music and a burnout pit, according to a copy of the permit. Trustees asked Field to come back to the village board at another meeting with a detailed plan for the occasion and show all activities planned for the event. The applicant was not listed on future agendas leading up to the September event.
Cross said in a Sept. 28 follow up interview whether or not Grateful Shed violated the village's ordinance is under investigation. He said the issue was a crowd of people was at the property that weekend and created parking lot issues.
"There is concerns on whether or not that was a violation of the failure to have a license for a special event and that's the big problem that was going on over there. So we are going to address that with them and see what we can come up with," Cross said. "They did not have a permit for what they did. But there is still questions of fact of whether they did anything or was this third parties acting on their own volition. So that's the problem and we've got to figure out what's going on."
Cross said he will meet with Field to discuss what happened and come up with a mutual agreement. He hopes the matter will be resolved by the next village board meeting in October.
When one wants to hold an event one has to submit an application and provide information required by the ordinance for the village board to review, Cross said. Village officials either approve or deny the application following the review.
Those who apply for a Class C activity permit under Lake Delton's Chapter 21 Amusements and Attraction laws must submit a site plan, including location of all structures, buildings, tents, tables, including adequate toilet and sanitation facilities and lighting. Applicants must also have a map of all streets, roads and highways within the village that will be used, a traffic control and parking plan, an estimated crowd and safety plan. More requirements for the license are listed on the village's website under its municipal code tab. Penalties could range from a forfeiture to the suspension/revocation or non-renewal of the permit, according to the ordinance.
Village Board President John Webb said Sept. 28 if an event is held without a permit or the permit is violated the village enforces the ordinance by police action or taking the individual to court. He said what happened at Grateful Shed during that weekend drew multiple complaints from residents in the village, including the property owner the event was hosted at.
Field was present at the Sept. 13 village board meeting, where he spoke during public comment about the disruption over that weekend. Field told trustees the establishment changed its advertising to inform the public no burnout pit would happen following the village board's denial for it and no sanctioned event would take place, though people were welcome to attend the establishment to eat or drink. Field took responsibility for letting people gather in his parking lot and said individuals attending the event wouldn't be allowed to park in that area in 2022.
"I'm guilty probably of allowing people to gather in my parking lot, which I was patrolling myself personally," Field said Sept. 13.
Field also claimed Sept. 13 another person was involved in promoting and hosting the event and even asked the individual to take his name off the occasion's social media event page following the permits denial. Village officials still questioned Field why promotional efforts still continued for the event and the event went on as as scheduled despite the permit being denied.
Field said Sept. 28 he really didn't have any comment on the matter.
Editor's Note: This article was updated at 4:26 p.m. Sept. 29 to provide the first names and titles of the Lake Delton officials and the date of the village board meeting.