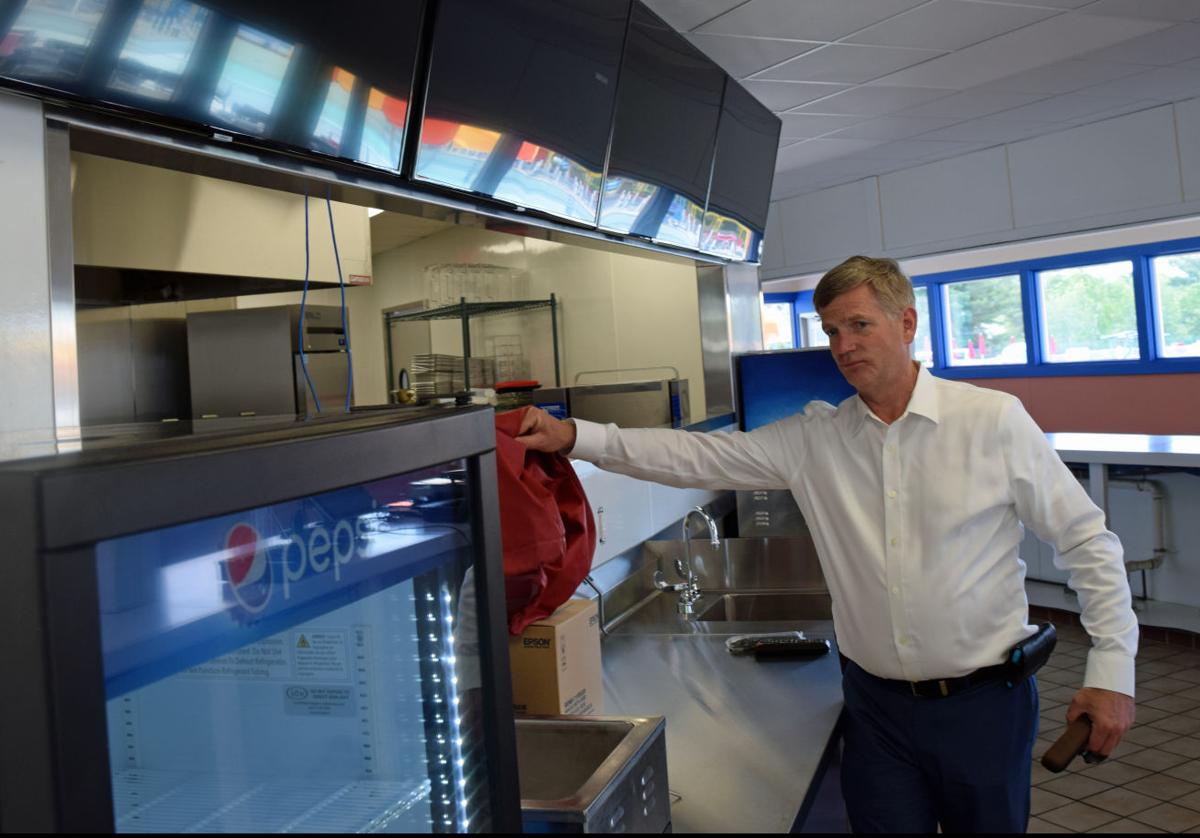 Noah's Ark Waterpark announced the firing of general manager Mark Whitfield July 23, after he sent an email to Sauk County officials claiming a proposed mask mandate was unnecessary to combat the "phantom China virus."
In a July 20 email to Sauk County Board Supervisor Wally Czuprynko, Whitfield said requiring Sauk County residents and visitors to wear masks was "unconstitutional," saying that any sort of mandate would be a slippery slope that could lead to women being forced to wear hijabs. He said that personally, he had both medical and religious objections to any mass requirement for masks to combat COVID-19.
"I have a medical condition that would cause me personal and irreparable harm to have to wear a face covering out in public," Whitfield said in the email. "I also have a religious problem with it… the mark of the beast. I would exercise both of those rights to the fullest extent of the court system."
Whitfield did not specify what medical disorder he suffers from that would prevent him from wearing a mask. According to the Center for Disease Control, only people who have significant trouble breathing, infants and unconscious people can face danger from facemasks. Additionally, the British Lung Foundation said that most people who suffer from chronic respiratory illnesses, such as asthma or COPD, shouldn't experience problems wearing a mask.
The core of Whitfield's argument against any mask requirement is twofold: that COVID-19 in Sauk County has not been a serious problem, and that the Dells-Delton area would face a severe economic impact. According to him, visitors come to the area with the expectation of being "a free people."
"The economy would collapse if Sauk County Supervisors go ahead with this kind of action," Whitfield said in the email. "People come here to be a free people. Business would never recover."
The state of Wisconsin has not released any concrete economic figures for the quarter since the state Supreme Court overturned the safer-at-home order, but Sauk County Health Director Tim Lawther said the Dells area saw approximately 100,000 tourists over the Fourth of July weekend, and the city's streets are filled to the brim with visitors on a weekly basis.
Whitfield attacked Lawther in his email as being "a certified liar," saying Lawther told the public he was unaware what Dells businesses were doing to prevent the virus' spread. However, Lawther said that isn't true.
"I never said that, because I was in many, many, many of these meetings," Lawther said. "I know what a lot of Dells businesses are doing. In fact, every single waterpark in Sauk County was on at least a couple of calls with our department, talking about what their thoughts were, what their plans were, what would work for them."
Lawther said that all of the waterparks under his jurisdiction, Noah's Ark included, submitted proposals on their plans to combat COVID-19, and has remained in contact with his department since. Lawther and his staff even went on site visits to each of the parks in order to walk through their plans step-by-step with park management, he said. The health department also followed up at Noah's Ark with a routine inspection July 6-8, providing a positive assessment of both the general condition of the park as well as its COVID-19 response.
After Lawther saw Whitfield's email, he said he received a phone call from John Reilly, chief operating officer of Noah's Ark parent company Palace Entertainment, stating that Whitfield's email does not align with the company's position on COVID-19 response.
"Their chief operating officer called me, and specifically said this was not the stance of the parent organization, and that they are very willing and currently actively working with us to keep as safe as possible, and they are," Lawther said.
Whitfield also said that Sauk, Columbia and Adams counties have been "free areas of the state since May 12," and that "leftist politicians in Madison or Milwaukee" were trying to impose their will on the rest of the state. He claimed that only four people in the three counties total have died, and that all of them were over 80 years old with pre-existing health issues. However, Lawther said that Whitfield's characterization of the COVID-19 situation in Sauk County is a gross misrepresentation.
"Not one number that he's quoted there is accurate," Lawther said. "In Sauk County, there have been three COVID deaths, which we report on our website on a daily basis. And they were not all over the age of 80."
According to the health department's online data, as of July 23, Sauk County has seen 259 cases, the vast majority of which come from citizens aged 20-29. And the case count is sharply on the rise; there have been 56 COVID-19 diagnoses in the last week alone.
In any event, Lawther said a mask mandate coming from the county level is unlikely. The county board of supervisors recently resolved to not pass any sort of resolution that would require masks, and that similar mandates would more likely be enforced at the municipal level.
Mark Whitfield and Palace Entertainment could not be reached for additional comment on this story.
Be the first to know
Get local news delivered to your inbox!