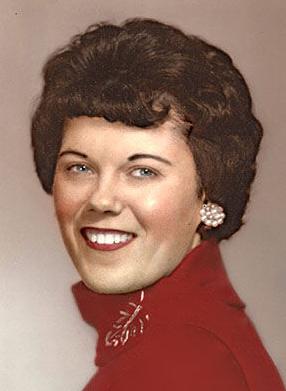 Bonnie M. Porter, 73, of Mauston, passed away Thursday, Oct. 20, 2016, from complications due to lung cancer.
Bonnie was born the daughter of Ralph and Betty Hurt on May 7, 1943, in Peoria, Illinois.
In 1963, she married Harry A. Porter of Mauston, her beloved husband of 53 years. They raised five children in Sauk Prairie, where she also worked as a CNA at Maplewood Nursing Home until her retirement in 1983. They then moved to Mauston in their later years. Anyone that knew her and Harry knew they were welcomed at the "Porter House." Bonnie loved to travel with her husband, taking trips to Las Vegas, California and other places to visit family and friends.
Bonnie was deeply committed to her grandchildren and great-grandchildren. They were the love of her life and brought her so much happiness.
Bonnie is survived by her husband, Harry Porter of Mauston; four children, Ken York of Mauston, Earl (Cindy) York of Baraboo, Harry (Vickie) Porter of Mauston and Missy (Gary) Paulson of Endeavor; 15 grandchildren and 14 great-grandchildren.
Bonnie was preceded in death by her son, Richard Porter; infant sister, Connie Hurt; and her parents, Ralph and Betty Hurt.
There will be a celebration of life at a later date.
God saw you getting tired and a cure was not meant to be. So he put his arms around you and whispered, "Come to me."