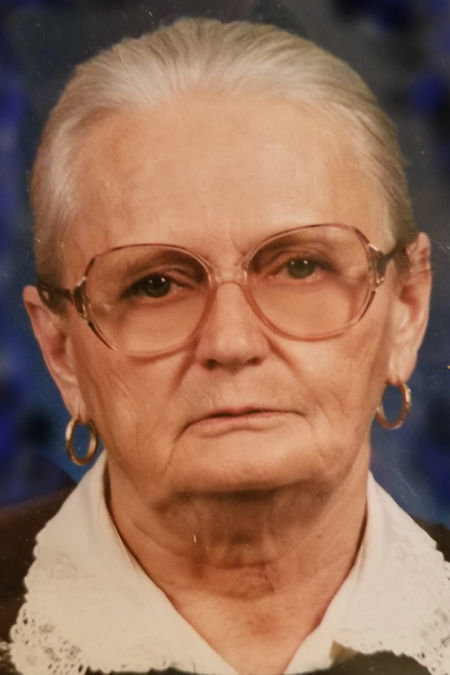 Janina Czuprynko (née Piech), age 89 of Lake Delton, Wis., passed away peacefully in her sleep on Sunday, March 29, 2020, at the Wisconsin Dells Healthcare Center.
The Mass of Christian Burial will be celebrated by Fr. Eric Sternberg on Saturday, April 4, 2020, 11 a.m. at St. Cecilia's Catholic Church. Due to the ongoing public health restrictions, visitation prior to and the Mass itself are limited to immediate family. Interment will follow immediately after Mass at Calvary Cemetery.
Janina was born May 11, 1930, in Ostrozany, Poland to Jan and Zofia (Borowska) Piech. Life was difficult in war-time rural Poland, but the hard-working family persevered with love. On Feb. 10, 1953, Janina and Konstanty Czuprynko were married in Ostrozany, Poland. They farmed the land and during the winters, Konstanty was a locally renowned furrier and tailor, while Janina tended to the homestead and their two young sons.
Janina and Konstanty desperately desired a better life for their young family beyond the oppression present in communist Poland at that time. During an interview at the United States Embassy in Warsaw, when asked by the American Consulate why she wanted to leave Poland for the United States, Janina answered with one word: "freedom".
In 1965, the family immigrated to America, settling in the Polish neighborhood around St. Hyacinth's Parish in Chicago, Ill. Shortly thereafter, a third son found his way into the family. Janina honed her English language skills and found employment at Hammond Organ, Zenith and, her greatest joy was working for over 20 years at Motorola in quality control. Though day-to-day life consisted mainly of long hours (lots of overtime) at work and grinding commutes in city traffic, Janina always made time to celebrate holidays like Christmas Eve and Easter with her family by preparing huge, delectable, traditional Polish feasts--summertime picnics at the beach, parties and backyard cookouts at home with friends and relatives, or, her favorite activity, diligently solving Polish crossword puzzles.
In 1988, Janina and Konstanty decided to "retire" to Wisconsin Dells where they owned and operated the Diamond Inn on Hwy 12 for 15 years. She was an active member of the Polski Klub, known for happily offering delicious Polish pastries like kolaczki and paczki at WoZhaWa every year.
She had a passion for rose and flower gardening, tending to her plants on a daily basis. She enjoyed mushroom hunting, being outdoors, and especially spending time with her grandchildren. In her younger days, Janina and Konstanty were known to "tear up the rug" dancing polkas at weddings, christenings and other celebrations. Janina is survived by sons, Steve (Margaret) Czuprynko, Waldemar (Kimberlee) Czuprynko of Lake Delton, and John (Stephanie) of Madison; grandchildren, Michael Czuprynko, Stephanie (Danny) Holzem, Monica, Renee, Krystin and Zosia Czuprynko; two great-grandsons, Blake and Vincent Czuprynko, nieces, nephews and many dear friends. She was preceded in death by her husband of 66 years, Konstanty; her parents; brother, Stanislaw and sister, Zuzanna.
The PICHA FUNERAL HOME AND CREMATORY OF WISCONSIN DELLS, Wis. assisted the family with arrangements. For online condolences and information, go to www.pichafuneralhome.com.
Obituaries Newsletter
Sign up to get the most recent local obituaries delivered to your inbox.