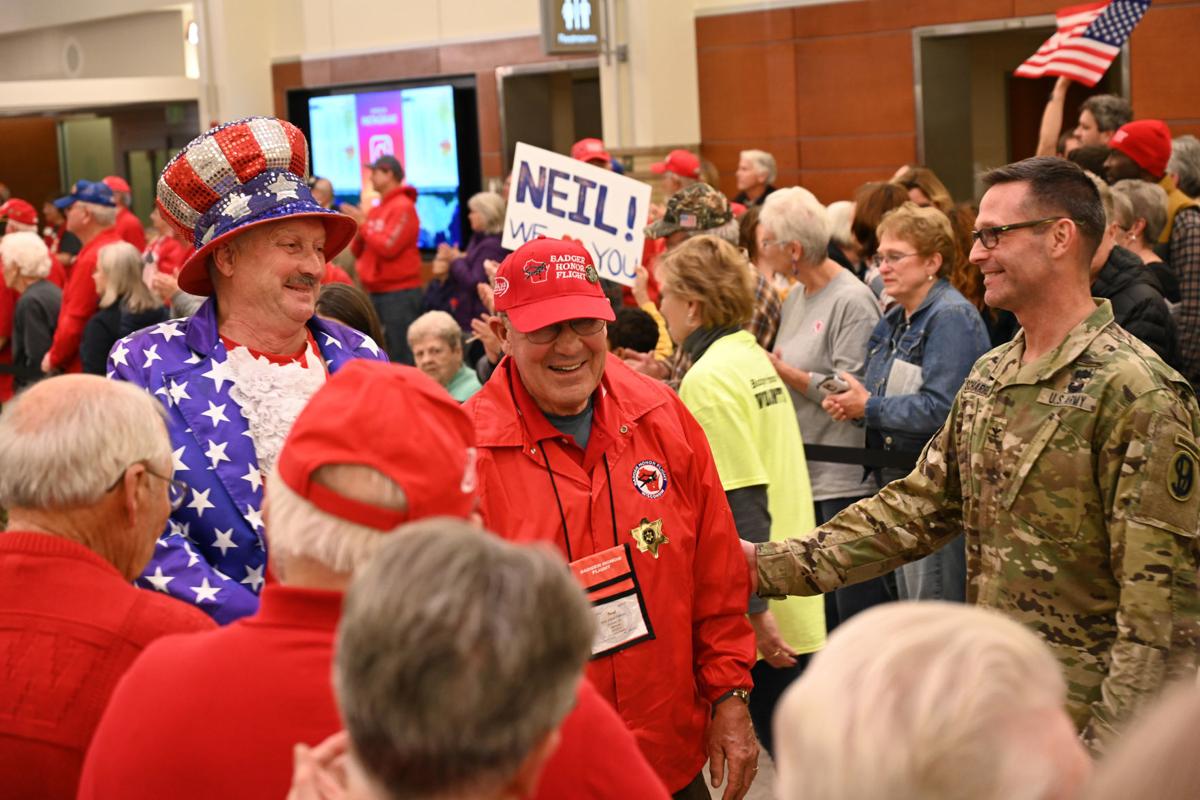 Out of respect for local veterans whose honor flights were canceled due to COVID-19, Heroes for Honor will lead a car caravan through several southern Wisconsin communities June 27.
According to Sauk Prairie Heroes for Honor chairman Bob Kelter, the planning for this event began earlier in June, in concert with Badger Honor Flight. Kelter said that the team at BHF had been looking for an opportunity to honor veterans after flights were canceled in light of the coronavirus.
"It just was hatched to us last week," Kelter said. "So we put all this together pretty quickly. They'd been working on it for a while, but they reached out to certain volunteers to serve as team captains last week."
Kelter said that the cancellations were necessary, as many of the veterans are older and more vulnerable to the spread of the virus, but that the caravan will observe precautionary measures for the safety of all involved. He expects that participants will wear masks and keep social distancing practices, and he is looking to build up a sizable contingent of volunteers for the caravan to keep one-on-one contact to a minimum with anyone who may be vulnerable.
"For many of them, who are Vietnam and, in some cases, Korean veterans, they're going to be in the high-risk category for COVID exposure," Kelter said. "Suspending the flights was the very prudent thing to do."
The caravan will give specially developed gift baskets to veterans in Prairie du Sac, Baraboo, Wisconsin Dells, Mazomanie and Cross Plains, accompanied in each municipality by local EMS. The first caravan is currently set to begin at noon at the Baraboo fire station.
Some of the caravans will also be accompanied by the Veteran Wagon, a Sauk Prairie Heroes for Honor mainstay that makes an appearance in many area parades. Although it won't be able to make the highway trip to the Dells, the farm wagon will proceed through the Prairie du Sac caravan for all comers to see.
"One of our volunteers down here has basically a farm wagon, it can seat a bunch of people," Kelter said. "So we'll be more visible, a little more able to wave and we'll probably put a wireless speaker on it with some military music."
Heroes for Honor spokesperson Linda Wiedenfeld said that volunteers plan to meet at the Westwynde park shelter in Prairie du Sac at 9:30 a.m. June 27 to kick off the day.
Be the first to know
Get local news delivered to your inbox!