The hottest days of the year do nothing to slow Dawson Brandt from his appointed rounds.
With the mercury already climbing toward the 90s on a recent Saturday morning, Brandt sets his skateboard down on the blazing hot concrete of the Reedsburg skate park and begins his day.
He rolls across the park on the board, riding with the innate confidence of someone who has skated here before. Within a few minutes, he and the board are moving faster and then airborne, as he makes a few jumps over a small stairway set in the middle of the park, then slides across a span of steel rail jutting from the concrete on one side.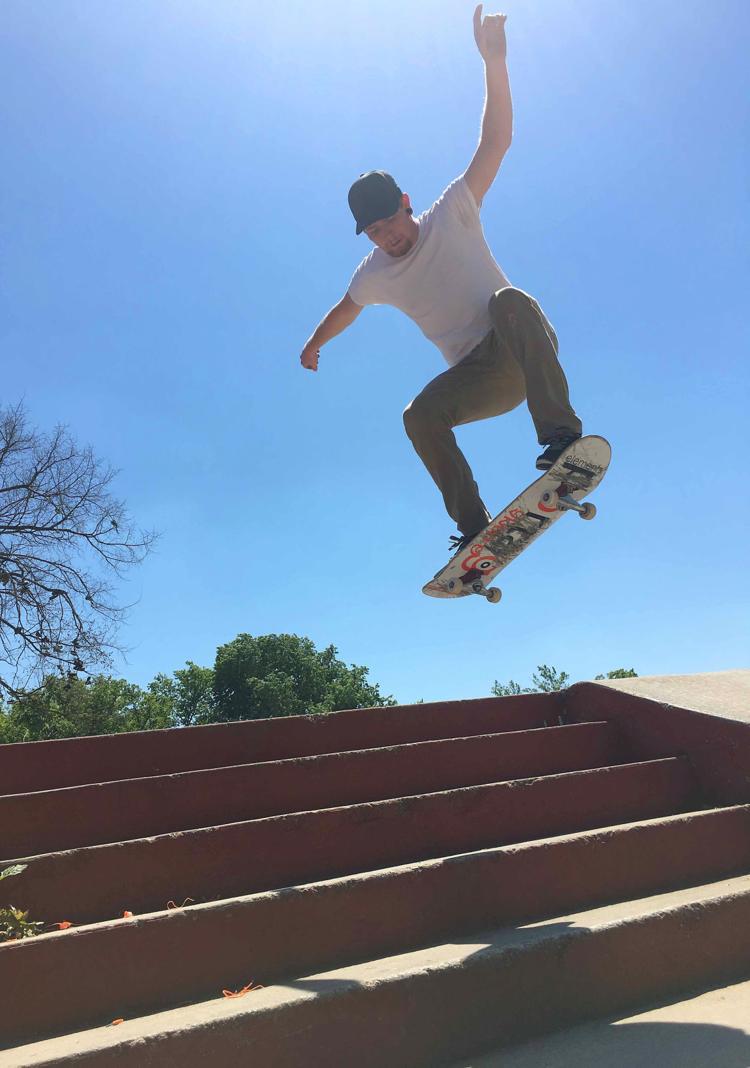 A younger skateboarder nearby, already on hand when Brandt, 19, arrives at the park, gives him plenty of room to maneuver. The youngster, 11-year-old Camren Cooper of Reedsburg, has skated for only a month but already has a few basic moves down, and he continues to practice those moves before stopping to monitor Brandt's acrobatics.
"Skateboard etiquette" is how Brandt describes the respect the two skaters, at opposite ends of the experience spectrum, exhibit toward each other. The older skater immediately offers riding and board maintenance advice the minute he encounters the young upstart.
Before sundown this day, Brandt plans to repeat a version of this scene three more times, at each of the other three skate parks located across the region. In addition to Reedsburg, the cities of Baraboo, Portage and the village of Lake Delton all have constructed small parks dedicated to skateboarding.
Brandt lives in Reedsburg, not far from the park where he begins his day, and works in Wisconsin Dells for Elements, the region's only full-service skateboard shop. He also leads skateboarding lessons once a week in Baraboo at its small skating area on the edge of Campbell Park.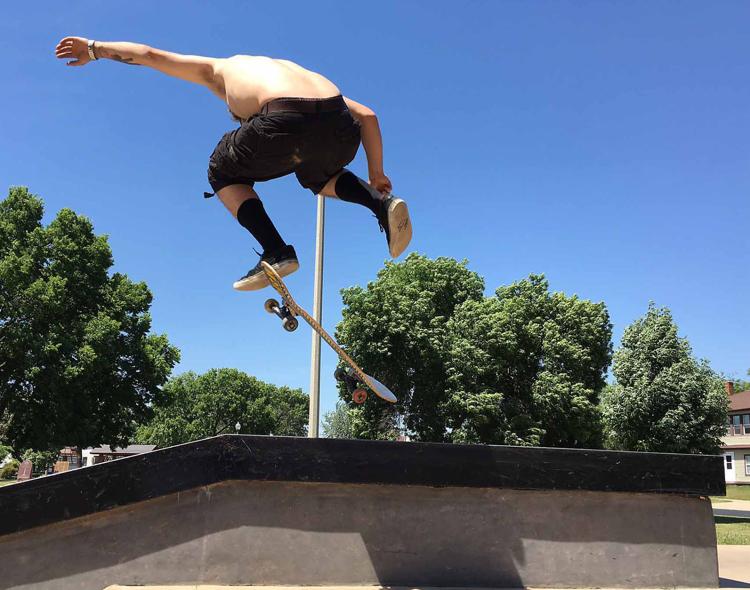 After wrapping up an hour or so of skating at the Reedsburg park, where he first learned to skate about nine years ago, Brandt will get in his car and head to Lake Delton for a mid-day run around the village's almost decade-old skate park.
From there, he'll head to Portage, where the region's newest skating hot spot — the months-old Portage Family Skate Park — teems with skaters of a wide range of ages and skills.
He plans to make one last stop at the Baraboo Skate Park on his way back home, but once arriving in Portage and encountering the relatively new park's complement of veteran skaters and accompanying energy they bring with them, Brandt scraps that plan and spends the remainder of the day there.
Brandt and the other experienced skaters gathered at the Portage park range in age from late teens to late 20s, and they spend the better part of a blazing hot afternoon attempting — and many times succeeding at — an array of acrobatic skateboarding maneuvers with such esoteric names as salad grinder, nollie lazer flip and crooked slide.
The veteran skateboarders and the younger, less experienced skaters who join them exemplify the growing cross-generational experience skateboarding has become.
Originally the realm of the urbane, suntanned teenager with access to the concrete curves of drained swimming pools across California during the state's mid-1970s drought, skateboarding is now the province of everyone from helmeted and padded preschoolers just learning to stand upright on a skateboard to parents in their 20s and 30s attempting to pass down the sport to their children.
Almost six decades since the first enterprising American took a set of roller skate wheels, affixed them to a board and rolled away, skateboarding has an enduring and apparently expanding presence across Wisconsin.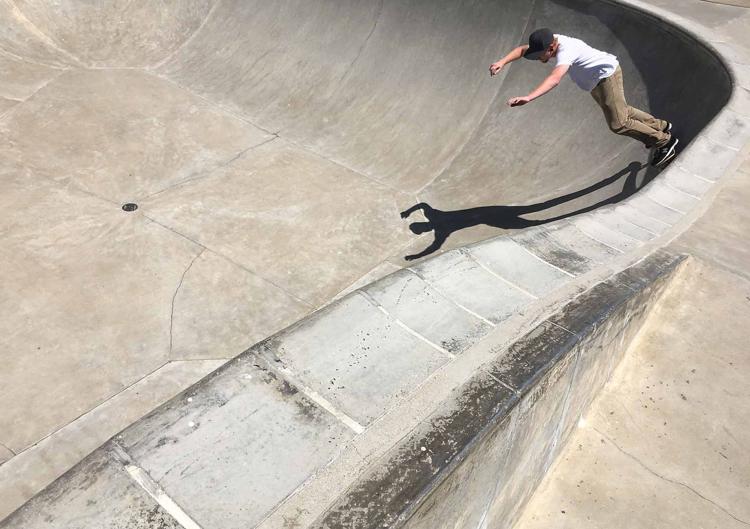 With the Portage Family Skate Park opened for less than a year, momentum already has begun to build toward expanding the park, according to park president and long-time area skateboarder Kyle Little.
Little recently has lent his experience and knowledge to similar grass-root, skate park-building efforts that have sprouted in nearby Beaver Dam and Princeton, he said.
On the opposite, southern edge of the region in Sauk Prairie, Vicki and Dale Gullickson have raised $100,000 toward building a new skate park for that community, in honor of their late son and skateboarder Alex.
Soon after their son's tragic 2008 death in a traffic accident, the Gullicksons formed a 501©(3) tax-exempt nonprofit organization and named it Eagle Skate, and their fundraising and advocacy efforts since then appear to have begun to pay off.
You have free articles remaining.
The community's recreation plan, approved by both Sauk City and Prairie du Sac, includes a skate park, and recently two area locations — Westwynde and Washington parks — were identified as potential sites for a 10,000-square-foot skateboarding area.
Encouraged by these recent developments, the Gullicksons, along with their daughter and Alex's sister Kara, continue to raise funds for the potential park, with a brat stand planned for June 30 and July 1 at the local Piggly Wiggly.
Both former "farm kids" who learned everything they now know about skating from supporting their son's passion as he grew up, the couple are convinced the park will soon become a reality, and they predict the community's response will be 100-percent positive.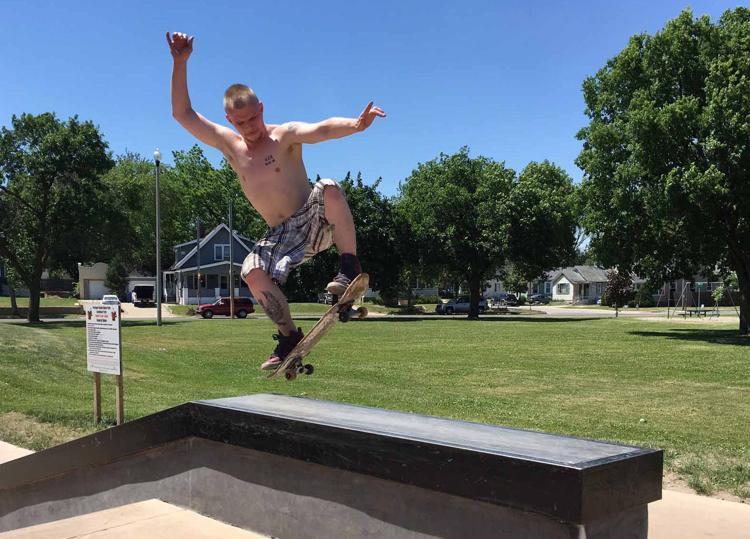 "Once communities get (skate parks), they find out their value, how much they get used and what an important niche they are to people in town," Vicki Gullickson said. "They also realize how important (skateboard parks) are in getting kids active so they're not just sitting on the couch at home."
Alex Gulllickson began skateboarding in elementary school, and because Sauk Prairie did not have a destination dedicated to, and legal for, skateboarding, his parents drove him to parks around the region, his mother recalled.
Even though his parents knew nothing about skateboarding when Alex started, they found themselves attracted to the sport because of its individuality and ethos.
"You can be as good as you want to be, and put as much effort into it as you want," Vicki Gullickson said. "You can concentrate on one trick and practice and practice, and do your personal best. That's how he got into it, and he just kept it up."
Having driven Alex to skate parks across the region and beyond throughout his skateboarding career, the Gullicksons were well aware of Sauk Prairie's lack of a facility. As they grappled with the devastation of their son's tragic death, the couple decided to channel their grief into something their son surely would have loved.
"It just felt like it was a terrible thing that happened, and we wanted some good to come out of it," Vicki Gullickson said. "This is something we're doing for the community in his name. We wanted this lasting, good thing for the community."
The value and utility of the Lake Delton Skatepark, built in similar grass-roots style almost a decade ago, has been obvious, according to village business owner and board trustee Tom Diehl.
"The beauty of the Skatepark is that it's getting used," Diehl said during a recent village board meeting.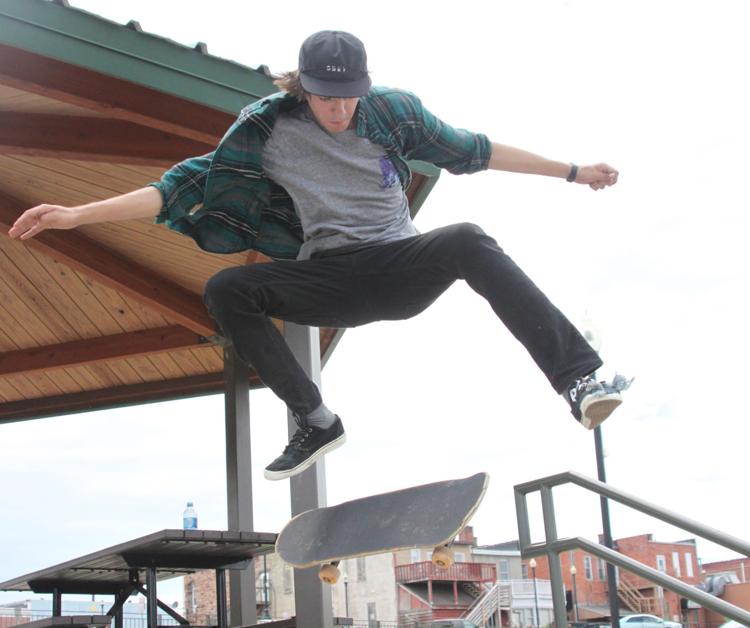 The Lake Delton park, located at 101 Progressive Drive, is considered one of the more challenging local skateboarding courses and has attracted not only local skaters but skateboarding tourists who happen to be visiting the "Waterpark Capital of the World," confirmed both Little and Brandt.
The park, which features the region's deepest and largest "bowl" as well as several other undulating, concrete-covered skating challenges, was uncharacteristically empty the day Brandt stopped there during his skateboarding trek across the region.
The blazing sun, high temperature and even the time of day, noon, were the most likely reasons for the lack of skaters at the park, which most dry days has a robust stream of visitors.
"Skateboarders don't like to get sunburned," Brandt said with a laugh, before mounting his board again and spending the next half hour rolling up, down and around the park's every curve.
The Lake Delton Skatepark apparently serves as the destination of choice for skateboarders from Mauston, the region's only major community without a skatepark either in existence or on the drawing board.
One of those skaters is Mauston High School senior Dakota Hendricks, who wonders if he's the only skater left in town.
"Considering that I haven't seen anyone (skateboarding in Mauston) in a while, I think I'm the only one," the 17-year-old said recently. "There used to be some good people here. I got most of my (skateboarding skills) from watching other people before me."
Hendricks' perceived paucity of fellow skaters could simply be a lull in Mauston's skateboarding life cycle. The same week he pronounced himself the city's lone participant in the sport, two apparent skateboarders could be seen carrying their boards while walking along Mcevoy Street near the Culvers there.
"The old saying is, 'If your town doesn't have a skate park, the whole town is a skate park,'" Vicki Gullickson said with a laugh.