Both Wisconsin Dells area fire departments stress there is always room for more firefighters to assist when the pager goes off and firefighters must rush to the scene to assist those in need.
Delton Fire Department currently has 27 out of 35 spots filled while Kilbourn Fire Department has 30 out of 36 spots filled on its roster. While fire officials say that might be enough to keep normal operations at bay when an emergency comes up, more individuals are needed to reduce the demanding load on current firefighters. This creates more balance between working a full-time job, family and other commitments they might have, especially in a busy tourist area like Wisconsin Dells.
"We like to have more (firefighters) because we are a busy fire department and there is a lot of calls and requests for service that come in," said Darren Jorgenson, Delton Fire Department's fire chief. "We want to have a balance between work life, family (and) fire department. We don't want to have so many calls and so many things that we risk burnout, so we want to be able to spread that out between more people. And then, of course, when we do have the big calls we want to make sure there is enough people on a consistent basis to answer those calls."
However, finding additional recruits has been a challenge not only for both departments but also nationwide. The National Fire Protection Association estimated there were 682,600 volunteer firefighters in the United States in 2017, down significantly from 814,850 active volunteer firefighters the associated estimated in 2015 and 729,000 in 2016.
"It's definitely not isolated to our area. I think its state wide if not nationwide," said Pat Gavinski, Kilbourn Fire Department's fire chief on the struggle to find firefighters. "We've been fortunate we've got a very active group of people and we have not had an issue continuing to respond or train or anything like that."
The Bureau Labor of Statistics projects employment of firefighters to grow 8 percent from 2020 to 2030, about as fast as the average for all occupations. About 27,000 openings for firefighters are projected each year, on average, over the decade. Many of those openings are expected to result from the need to replace workers who transfer to different occupations or exit the labor force, according to the agency's website.
Seeing a need
Kilbourn Fire Department responds to about 300 to 350 calls a year. While the current roster at the Kilbourn Fire Department hasn't affected the department, it's also had its fair share of struggles in recruiting people to join the fire department to replace ones that have left, said Pat Gavinski, the department's fire chief.
"It's definitely been more of a struggle the last 5-10 years or so," Gavinski said. "We used to have a waiting list to get on and we don't have that anymore."
Delton Fire Department is on track for its busiest year yet with the department expecting to respond to close to over 400 calls this year, Jorgenson said. He attributes the higher numbers to a busy summer tourist season as the Dells area bounces back from last years COVID-19 restrictions.
Lt. Jason Marten, who has served on the Delton Fire Department for two years, said he also sees the need for more firefighters especially because a lot of work is required during and after a fire is extinguished.
"Manpower is a valuable resource and you can deplete those resources really quick on a bigger fire because you need to rotate crews, you need to move a lot of heavy equipment," Marten said. "Then when the fire is out, it comes to the clean-up phase and it's very labor intensive."
Reasons
Jorgenson said he believes the struggle to find firefighters are for multiple reasons, mainly the time commitment to work, family and not having much spare time. Living situations might change and volunteers might have to move. He also believes community members might not realize the need for firefighters and have the misconception the department's firefighters are full-time positions when that isn't the case. The department has four full-time paid positions while the rest are paid on call.—meaning they get paid only when they respond or train.
While Delton Fire Department pays its between $14-$25 an hour while on a fire call and training depending on experience, Jorgenson said those on the department aren't in it for the money but instead want to find another way to serve their community.
"I think everybody on the department would say they aren't here for the money they are here to do a good thing and to help be involved in their community," Jorgenson said. "But then that paycheck they get certainly helps with bills."
Jorgenson said many firefighters are also third and fourth generation family members who volunteered for the Delton Fire Department or a separate department in another community and want to carry on the family tradition.
Gavinski also agreed busy lives get in the way of people thinking about joining the fire department. Unlike Delton Fire Department, Kilbourn Fire Department for volunteers aren't paid when they go out on call or for training.
Recruiting and training
Kilbourn Fire Department requires a recruit be 21-years-old to join though exceptions have been made so those at least 18-years-old can join, Gavinski said. Delton Fire Department requires recruits be 18-years-old and live within an 8-mile radius from the station on Miller Drive.
Both departments invite those interested in joining to regular meetings and trainings to meet other firefighters and see if it's a good fit for them. Other requirements include passing a physical and background check.
Jorgenson said the fire department has conducted recruitment efforts through the newspaper, social media, producing online videos, community events and an annual newsletter. Kilbourn Fire Department recruits through word of mouth, Gavinski said. Kilbourn Fire Department is also involved in the Dells community, like hosting the coin toss at Wo-Zha-Wa Days Fall Festival.
After clearance, the real work begins to train and equip firefighters with the equipment and training they will need. Firefighters take state certification classes at Madison Area Technical College and other fire departments, which take so many hours to complete before becoming certified.
"It's not just showing up to fire calls to start off," Gavinski said. Both fire departments conduct regular training for firefighters to make sure they are ready when a real emergency comes up.
To receive an honorary status, Kilbourn Fire Department volunteers are asked to serve on the department for 15 years though it isn't required. At Delton Fire Department a firefighter must put in 10 credible years of service by attending one training per month and responding to 20% of all paid calls. It cost $5,000 a person to equip a firefighter with gear, like boots, coats and helmets excluding training costs.
"We're looking for people who are willing to make a decent commitment to the service because just the gear and training, the time and honestly the money that's put forth to get people geared up for firefighter is really expensive," Gavinski said.
Jorgenson said firefighters aren't necessarily the biggest and strongest candidates. Those who have passion and dedication for serving their community is the biggest characteristic sought after. That commitment comes in many forms from helping fight fires, calming a child down on the side of the road after an accident or helping with fundraising efforts, he said.
"It's a group of neighbors helping neighbors and it's organized through the fire department that is really the mantra of the volunteer department is neighbors helping neighbors in some pretty bad incidents," Jorgenson said.
Jorgenson said many calls don't involve fires as many believe, about a half dozen to a dozen calls a year involve structure fires. However, there are a lot of car accidents as well as some minor incidents firefighters are called too. Jorgenson said one call requested firefighters to help a resident get their cat down from a tree. Even when people were asked to stay home in the early days of the COVID-19 pandemic's infancy dedicated firefighters and first responders still responded to calls, putting their lives at risk to help others in an emergency.
"We didn't stop and we won't," Jorgenson said. "That's how it is."
Fulfilling job
Jorgenson, who also serves as Delton Fire Department's emergency management director, joined the department in 2003 as a volunteer firefighter when he worked as a police officer for the Lake Delton Police Department at the time. He has been Lake Delton's fire chief for 11 years.
"My biggest reason is I had spare time and I wanted to do more to be involved with my community," Jorgenson said when asked why he joined the department. "I was 23 and I loved the idea being a firefighter. I'm so glad I joined. It was one of the best decisions I've ever made."
While there are tough moments, both Jorgenson and Gavinski agree being a firefighter is very fulfilling.
"It's interesting some time you run out during the middle of dinner, a perfectly good night's sleep is interrupted, sometimes you leave in the middle of a birthday party and sometimes you show up to work dead tired because you've been up all night from a fire," Jorgenson said. "You just never know when that call is going to come in that's going to be the call of a lifetime that's going to really challenge you more than any other call has challenged you before. But it's also, at the same time, it's very satisfying to know that you have the equipment, you have the training and you have the ability to help somebody else in what could be potentially the worst day of their life."
Jorgenson said the community has expressed gratitude every time members of the department pull up in the big red firetruck.
"We get thank yous a lot because it does mean a lot to people that we show up to help them out," he said.
"It's a lot of hard work. It's just a great feeling to serve the community and we definitely see the fruits of our labor so to speak," Marten said. "They send us letters, they share stories with us, so we can see we are actually influencing the community that we live in hopefully a positive direction."
GALLERY: Wisconsin Dells Kilbourn Fire Department live burn training Sept. 30 2021
Kilbourn Fire Crews train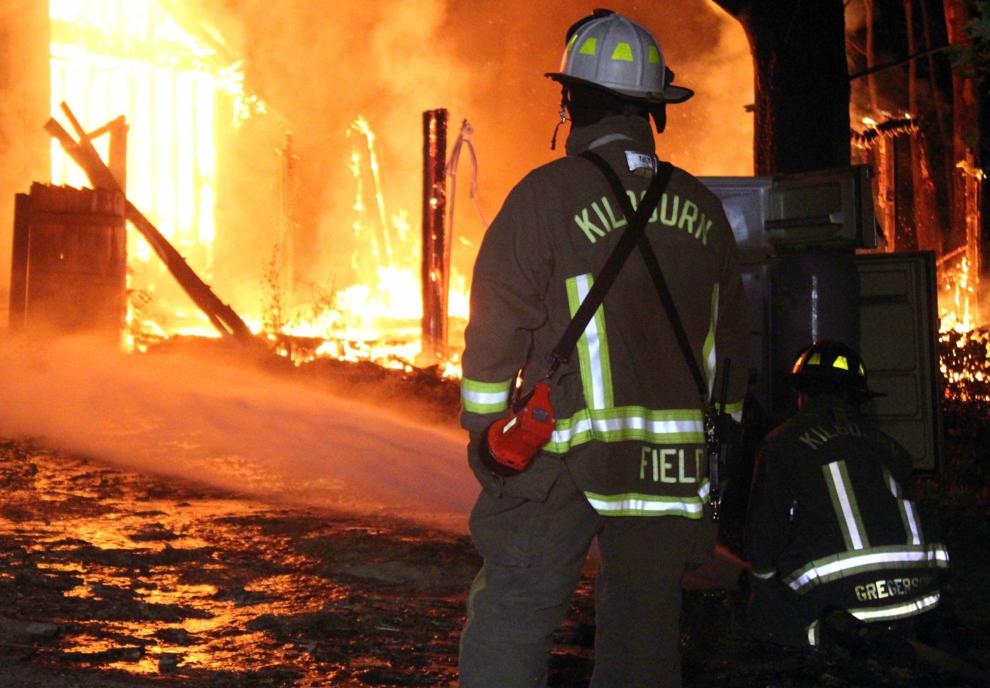 John and Mike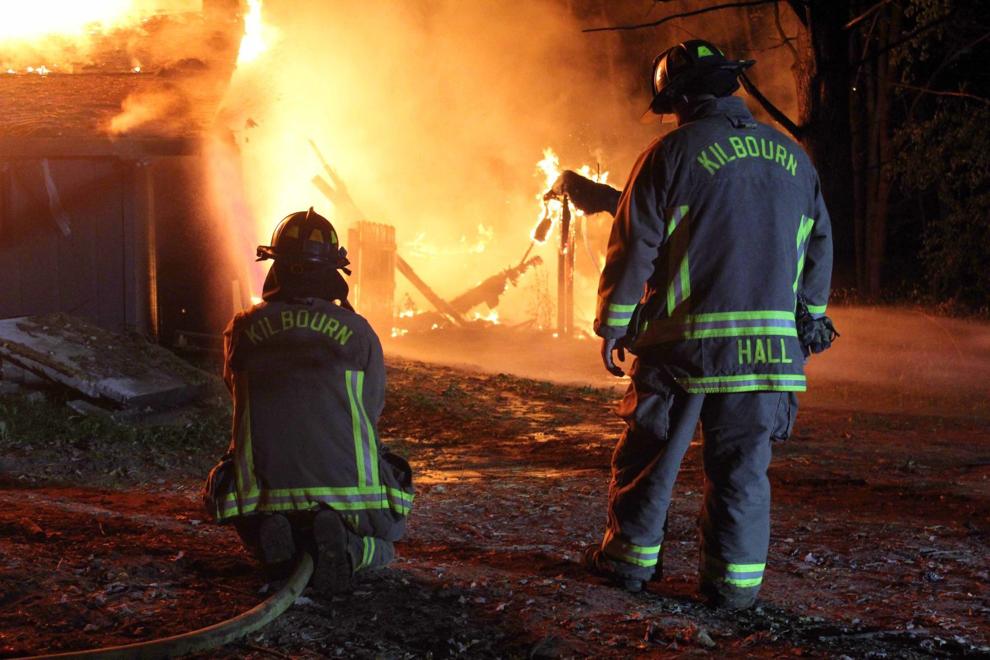 Colin and Pat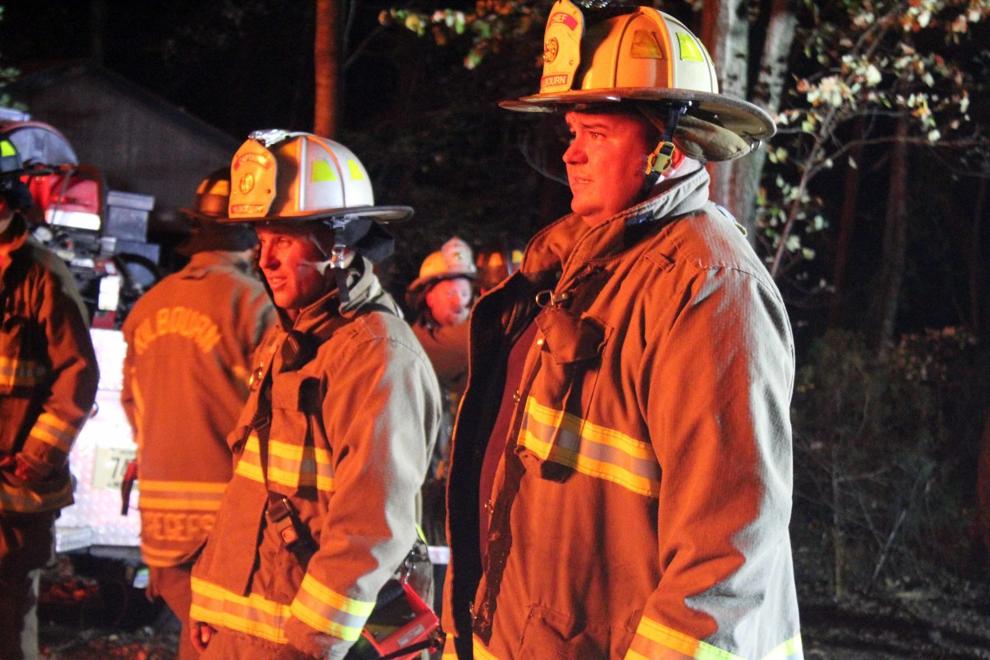 Leif Gregerson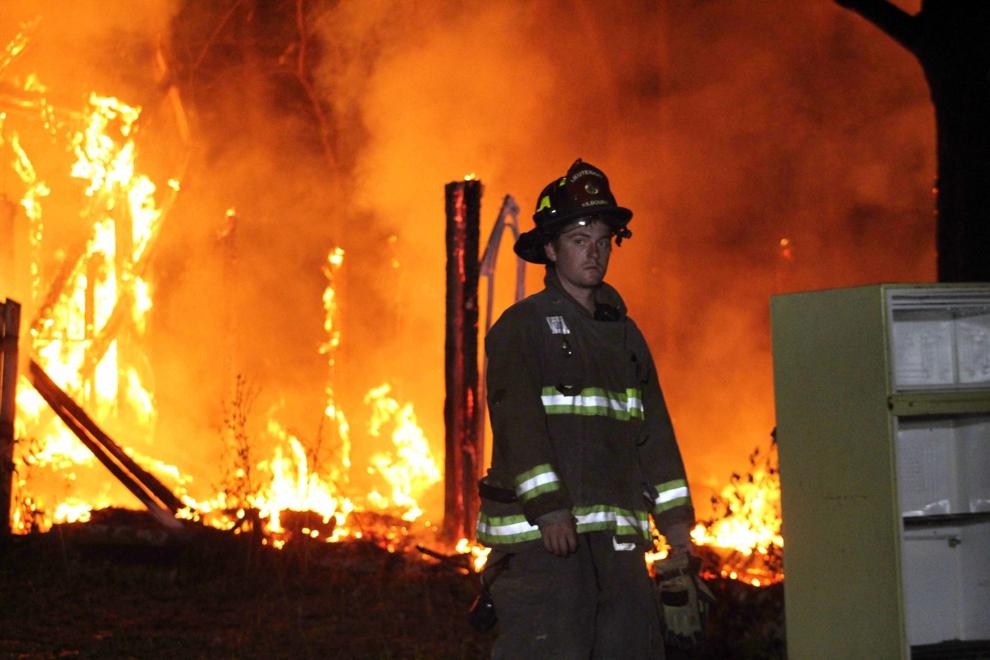 Firefighters spray down plants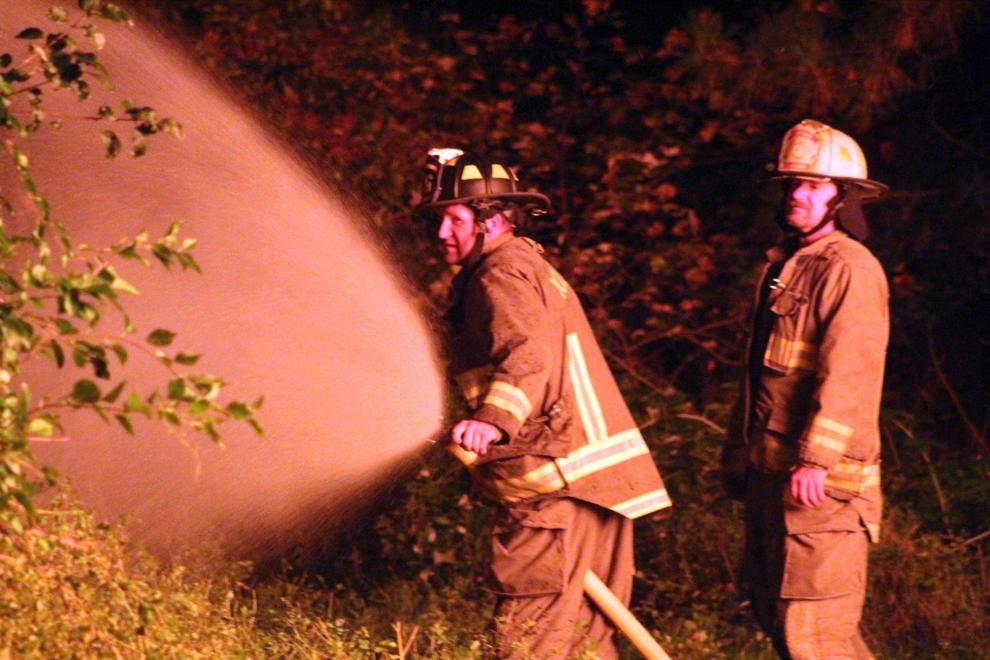 Dells Kilbourn FD training006.jpg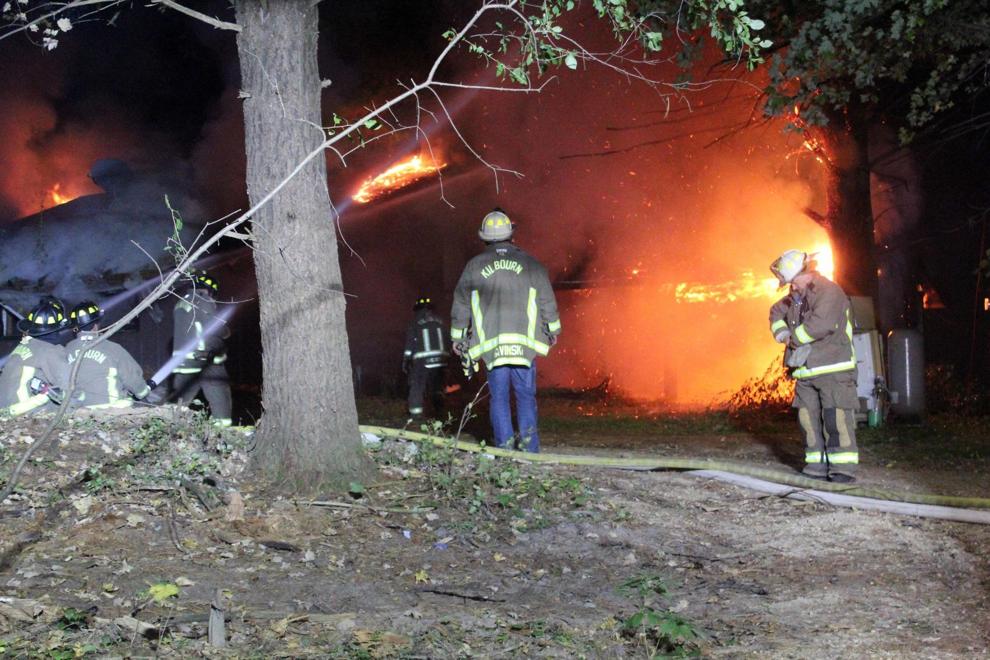 Dells Kilbourn FD training007.jpg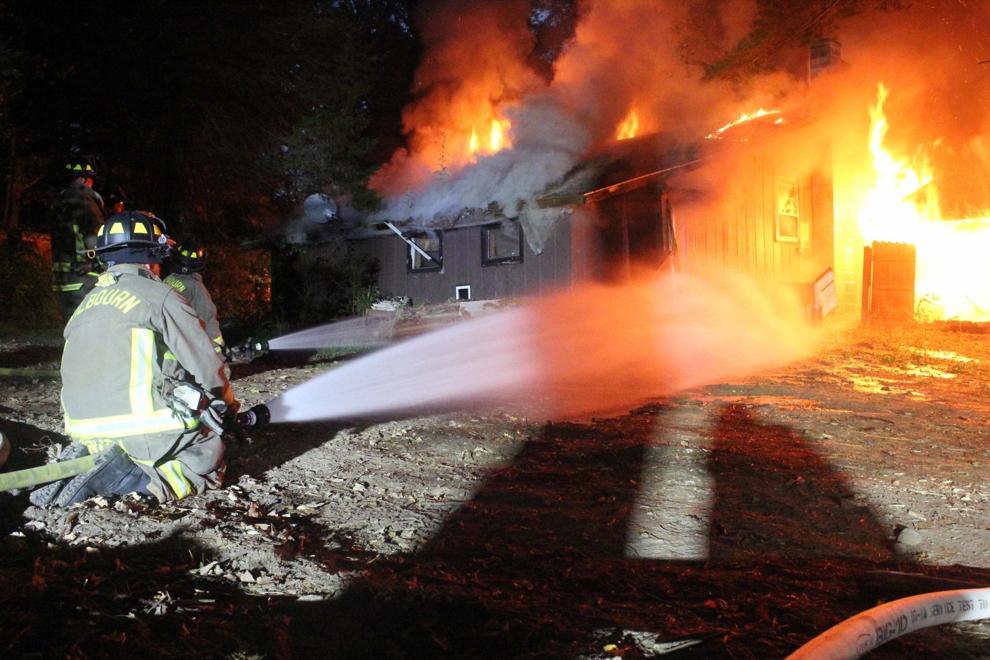 Dells Kilbourn FD training008.jpg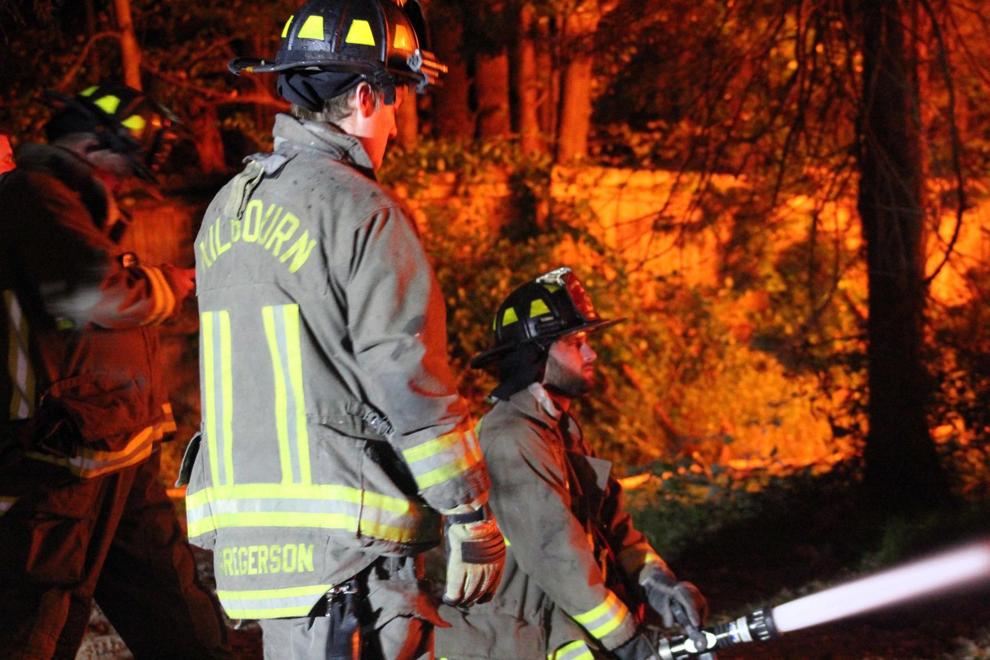 Dells Kilbourn FD training009.jpg
Dells Kilbourn FD training010.jpg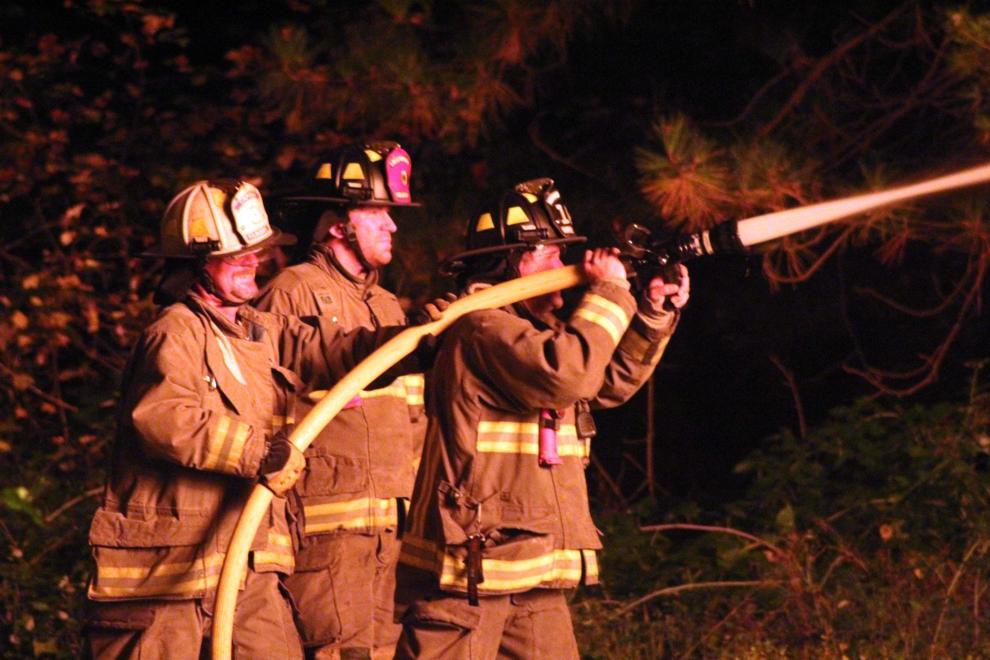 Dells Kilbourn FD training011.jpg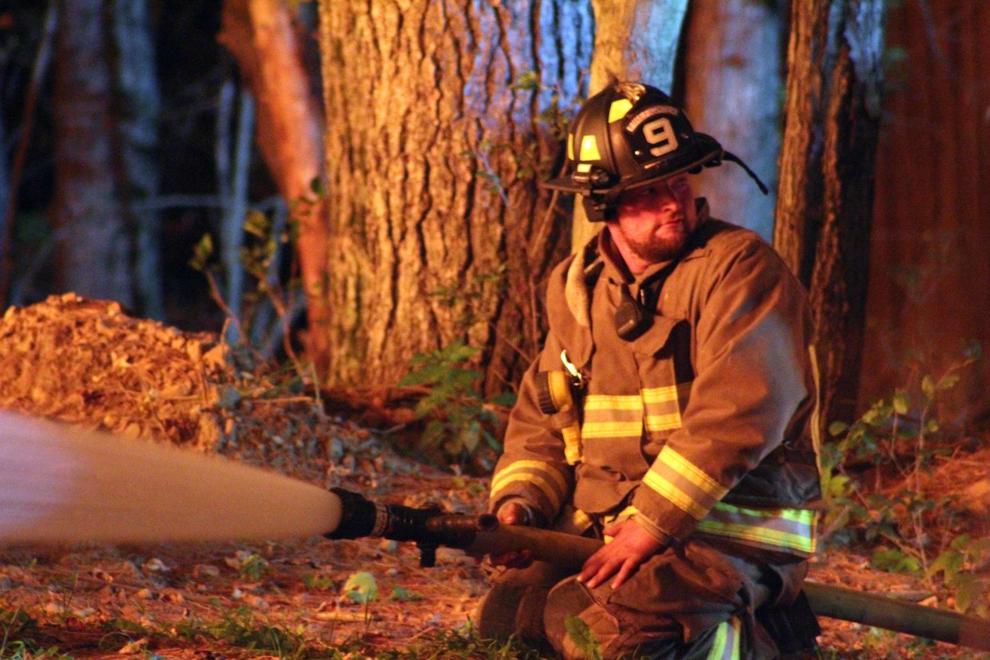 Dells Kilbourn FD training012.jpg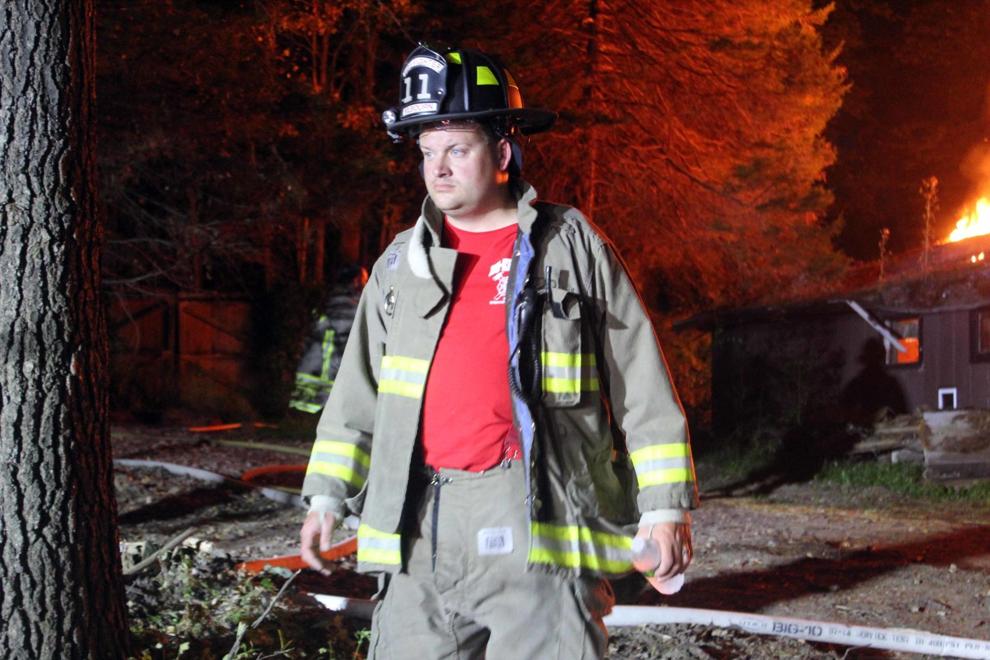 Dells Kilbourn FD training013.jpg
Follow Erica Dynes on Twitter @EDynes_CapNews or contact her at 608-393-5346.