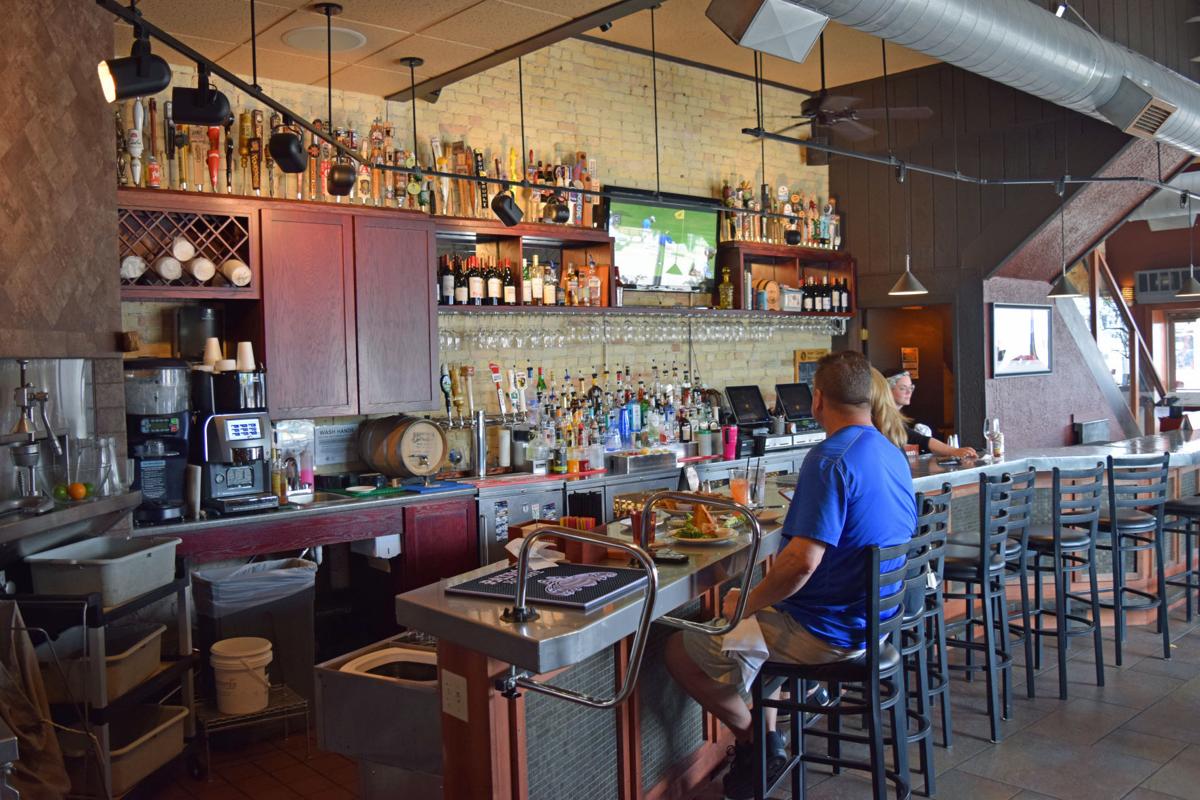 As the Dells-Delton area begins its reopening process after the COVID-19 shutdown, citizens and administrators are prepared to put in the work necessary to revitalize the area's economy.
Since 1998, both the Wisconsin Dells and Lake Delton have generated a significant portion of revenue with the premier resort tax, which grants an additional sales tax to municipalities with more than 40% of landholdings dedicated to tourism. After multiple public votes, the Dells area tax sits at 1.25%. They are two of only seven municipalities across Wisconsin that employ the tax.
The resort tax funds in both the Dells and Lake Delton have been stagnant for weeks. That could spell trouble for both municipalities, which pour significant amounts of funds from the tax pool into vital functions.
According to Wisconsin Dells City Treasurer Karen Terry, city officials expect the Dells to lose up to 50% of the anticipated resort tax revenue for 2020, which would limit the fund's usage to strictly necessary outlets. She said the city won't have a full picture of the damage until the state releases second quarter financial statements later this summer, but many projects will have to be put on hold.
"We're definitely expecting to take a substantial hit there," Terry said. "And then who knows what'll happen with visitors? If they'll come back during this time because of the virus. Is our summer going to look normal, or are we going to be receiving less because there's just less visitors in town? Very hard to tell at this particular moment."
Terry said essential services, such as EMS, will remain fully funded with resort tax, but some of the projects that the city doesn't necessarily need urgently will be put on hold and may eventually be cancelled. Terry said the city was planning on purchasing two new police squad cars, which total up to nearly $100,000 with all the necessary equipment included. That purchase is in limbo unless the city sees more resort tax funds.
The Wisconsin Dells 2020 budget allocated more than $400,000 for ambulance services in premier resort tax funds, and $850,000 for road improvements.
After EMS services reported a budget $85,000 higher than Dells administrators expected in October of 2019, Finance Committee Chairperson Brian Holzem and Mayor Ed Wojnicz worked with Lake Delton and the area EMS commission to get the overage cut to $46,128.25. Terry said at the time the city would pull the overage from the resort tax fund, as it often does when the expedited budget doesn't match up with the one that passes. Terry did point out that the extra spending would leave the fund without a backup plan in 2020.
"We're not going to have a reserve in our premier resort tax this year, in order to cover this overage that we weren't anticipating," Terry said at an October finance committee meeting.
Resorts
Due to the health concerns posed by mass crowds, resorts, one of the main tourist draws across the Dells, are taking a range of precautionary measures to ensure the safety of guests for the summer. The Wilderness announced its new Safer at Play program, which details extensive cleaning and sanitation procedures the resort will undergo.
The resort is set to open June 4, albeit with a wide range of stepped-up cleaning procedures. Everything from guest rooms to locker rooms to arcade games will be regularly sanitized with "hospital-grade disinfectant," and the resort has installed markers across the grounds to remind guests to keep up social distancing practices.
According to resort CEO Joe Eck, he and his colleagues consulted with industry peers ranging everywhere from Las Vegas to Disney World in order to establish safe guest practices. Eck said that his team has been working on the Safer at Play program since early April, so the resort could be prepared whenever permitted to open.
The June 4 opening date is later than many other Dells-Delton area attractions, but Eck said the date was set in order to properly prepare the resort and its staff for the increased challenges of operating in a world still mindful of COVID.
"Our thought was we wanted to get all of our sanitizing and disinfecting done," Eck said. "And also have the time to train our staff and make sure they're ready, so our guests can feel comfortable when they come here to stay."
There are some attractions that Eck and his team decided weren't safe to operate in light of the pandemic, and are set to remain closed for the time being. Both the Timberland Playhouse and the resort's rock climbing wall will not open for guests, as the high touch volume in hard-to-reach places make reliably disinfecting the attractions impractical.
Despite the presence of crowds, the resort's pools may be one of the safest areas for guests. According to the Center for Disease Control, the presence of standard pool chemicals renders the virus inert, and incapable of passing from person-to-person so long as the water is properly treated.
"There is no evidence that the virus that causes COVID-19 can be spread to people through the water in pools, hot tubs, spas, or water play areas," the CDC said on its website. "Proper operation and maintenance (including disinfection with chlorine and bromine) of these facilities should inactivate the virus in the water."
Meanwhile, Mt. Olympus is taking a different approach to ensure guest safety. Beginning with the park's May 26 reopening, co-owner Jason Laskaris said the resort will not be offering day passes, leaving the resort accessible only to overnight guests, much like The Wilderness.
While Laskaris recognized this course of action would limit the park's visitor numbers and could impact revenue, he said the decision was necessary to keep guests safe. He also said that restricting the park to only overnight guests would help shorten lines for various attractions, allowing patrons to maintain the CDC-recommended six feet of distance between them and other patrons.
"We know travelers will still be looking to social distance once they set out on family vacations this summer, and this will give our overnight guests more space to safely have fun," Laskaris said.
Restaurants
Restaurants across the country have been maintaining as much business as possible during the COVID shutdown, with many employing curbside pickup to keep up business while keeping customer interaction to a minimum. But after the Wisconsin Supreme Court overturned the Safer at Home order on May 13, bars and restaurants across the state have seen business increase.
Some opened within an hour of the announcement, particularly in areas with lower population density. But many restaurants in the Dells have taken a slower approach, not opening their doors until ownership and staff are ready to bring in customers.
High Rock Cafe, a downtown Dells staple, reopened in-house dining eight days after the decision in Wisconsin Legislature v. Palm, but is still yet to resume full hours, staying open only Thursday through Sunday. Co-owner Justin Draper said that management isn't sure as of now when the restaurant will be able to go back to pre-COVID hours.
In terms of changes to standard operating procedures, beyond the removal of some chairs and barstools to keep social distancing practices and the new use of UV light to rip bacteria and viruses apart at the molecular level, Draper said cleaning procedures are relatively unchanged. Since restaurants were required to be vigilant about cleanliness long before the coronavirus came along, new sanitation practices at High Rock are not too much of a curveball.
"We are sanitizing all over the place, we have hand sanitizing stations set up throughout the restaurant," Draper said. "And really, for a restaurant, it's not that big of a difference. We've been using peroxide-based cleaners to kill, so it's not a whole lot of new stuff for us. We're definitely picking up our game, but for the most part, we're pretty familiar with running a clean ship."
Concerned about COVID-19?
Sign up now to get the most recent coronavirus headlines and other important local and national news sent to your email inbox daily.