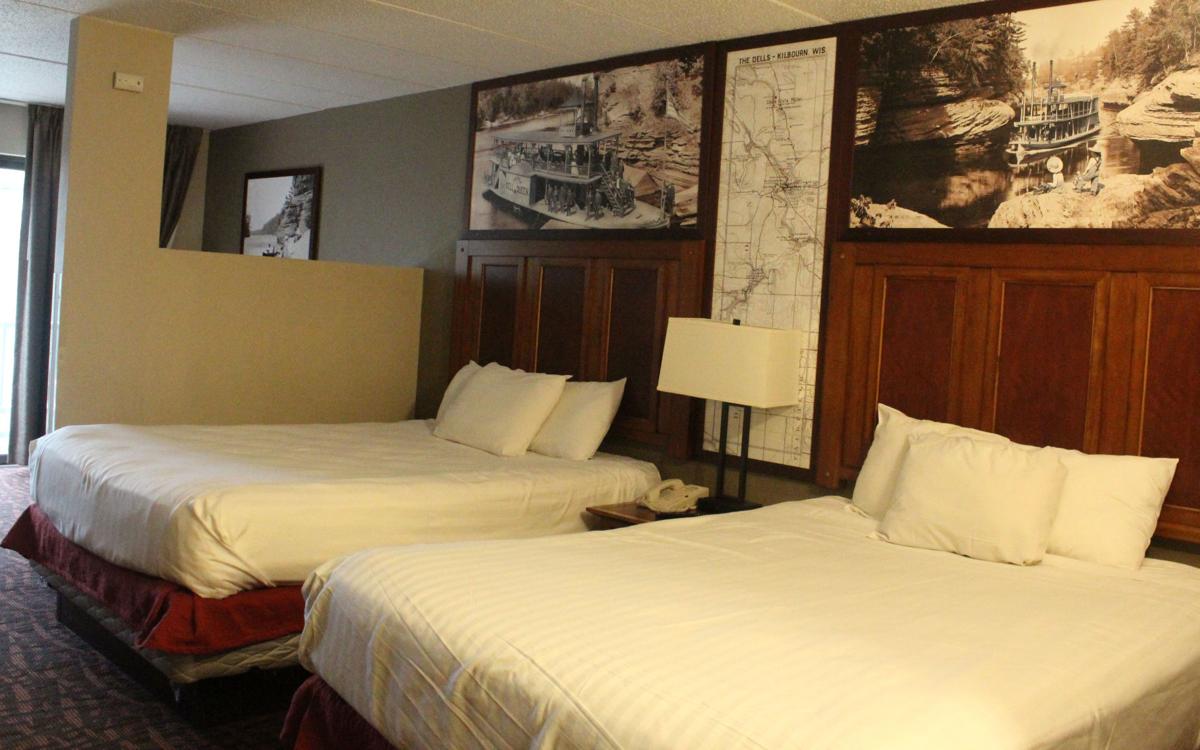 Wisconsin Dells area officials say a new state law that modifies room tax collection rules will ensure all lodging and rental entities are paying a fair share in room tax.
Wisconsin Act 55 was signed into law by Gov. Tony Evers June 29. The legislation was authored by 14th District Sen. Joan Ballweg, R-Markesan, and Rep. Joel Kitchens, R-Sturgeon Bay.
"Room tax collections are incredibly important to tourism-rich communities like the Wisconsin Dells and Door County," Ballweg said in a June 30 statement. "This bill modernizes how local governments account for room tax revenue by bringing parity between the traditional hotel lodging industry and popular modern lodging marketplaces, like Airbnb and VRBO."
In a separate interview, Ballweg said the "marketplace bill," gives municipalities the option to address third party marketplace vendors that offer rooms for rent, such as Airbnb, which can avoid paying or pay an inaccurate amount of room tax.
Ballweg said the law requires the marketplace lodging vendors to file the appropriate information for room tax collection based on municipality, not zip code which was in the original law. She explained filing by zip code can cause confusion on which municipality receives the collection and how much it collects if the same zip code is used for multiple places, like Wisconsin Dells which has the same zip code for Lake Delton and its surrounding jurisdictions. The second item the legislation addresses is the municipality has the authority to audit a marketplace location if the proper amount of room tax isn't being paid or not being paid at all.
Municipalities can impose a room tax for furnishing rooms or lodging that is made available to the public. The majority of the revenue from this tax is required for use in tourism promotion and development. This legislation makes it easier for municipalities to know how much they are due and give them the tools to collect it, according to Ballweg's statement.
Room tax is a vital part in the Wisconsin Dells and Lake Delton economy. In Lake Delton, total room tax collections amounted to $10.8 million in 2019 and $6.9 million in 2020 while Wisconsin Dells collected over $2 million in 2019 and $1.2 million in 2020, according to numbers provided by the city and village through a records request. According to the Department of Revenue website, room tax rates in the Dells area is 5.5% in the town of Dell Prairie in Adams County, Lake Delton in Sauk County and City of Wisconsin Dells in Columbia County.
The Wisconsin Dells Visitor and Convention Bureau receives 90% of room tax collections from Wisconsin Dells and Lake Delton municipalities to use for its budget. President/CEO Romy Snyder explained in a statement how the new law will help the Dells area with room tax collections.
"(The) most pertinent is the collection and remittance of tax monies by marketplace provides such as Airbnb, Vrbo, etc. and making sure monies are being collected and distributed correctly," Snyder said. "This bill helps clarify the collection of room tax on the municipal level, which is helpful for any Destination Marketing Organization that receives a portion of these monies."
Lake Delton Village Trustee Tom Diehl, who also sits as the village's finance committee chairperson, said the legislation helps close the loophole and creates accountability for third party marketplace vendors with paying room tax. Diehl said it takes a lot of money and staff time to go online and track down each property owned by a third party vendor to make sure it's paying the accurate room tax amount.
"This is going to help immensely in cutting down the labor of trying to track everybody down," Diehl said. "It's a tremendous step in the right direction."
Wisconsin Dells Mayor Ed Wojnicz also spoke positively about the legislation's passage and components of the law.
"I would say this is a good piece of legislation for Wisconsin Dells," Wojnicz said.
Follow Erica Dynes on Twitter @EDynes_CapNews or contact her at 608-393-5346.