In the world of social media, content creators are always looking for ways to fill their pages with creative images. In Wisconsin Dells, a new immersive and interactive art exhibit provides another creative outlet for influencers and anyone on social media.
#FYP Social Studio, located at 1500 Wisconsin Dells Parkway next to The Grateful Shed, opened May 9 where regional influencers were invited to experience the 24 different exhibits inside the building.
Vector and Ink Creative Director Ashley Ward said the idea is to create an immersive experience starting while walking up to the colorful and decorated building. Sets inside the building include a grocery store scene, wrecking ball and a jet scene for people to take photos of themselves to post on social media. Even the bathrooms are a set. All the art sets were created by Vector and Ink and local artists from Madison. The intent is to open the building through the summer though it could also be open during the winter months with a change of sets or location, Ward said.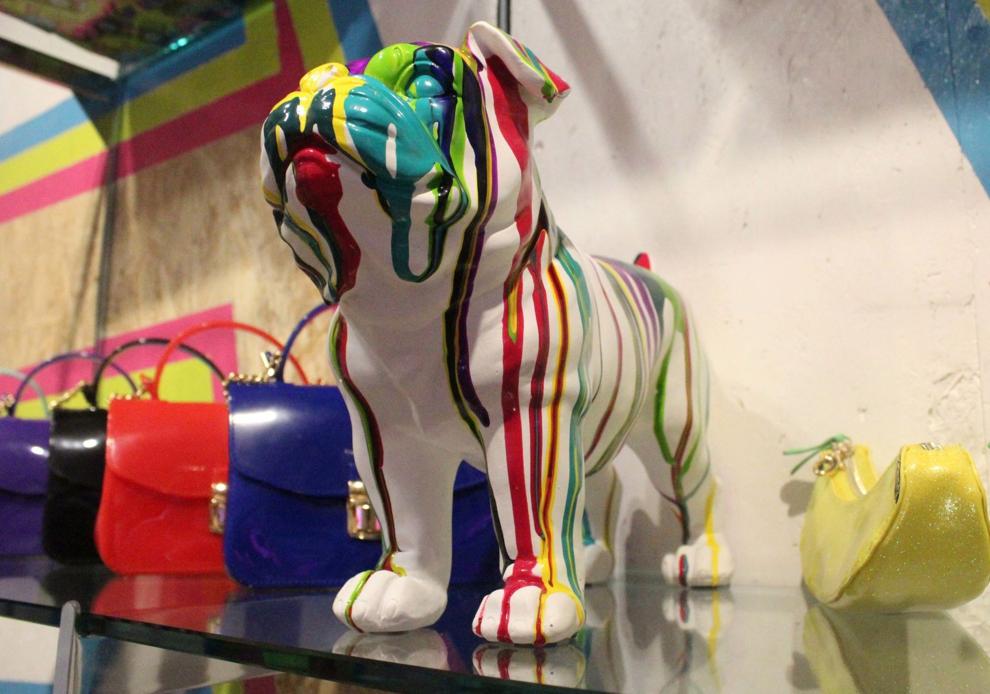 There are plans to paint the sidewalk and ground next to the building to create a more fully immersed experience, Ward said. Another building, #FYP Totally 80s, will provide a similar experience with a step back to the 1980s. That building will open in June near Pirates Cove.
Vector and Ink Owner Dan Marsich, one of the project's partners, said creating the exhibit was to bring something new and unique to the Wisconsin Dells area. Other similar exhibits are seen in bigger cities like Los Angeles, Las Vegas, Miami and Dallas, he said. Ward said Social Studio showcases the creative art side of the area, something different than other attractions.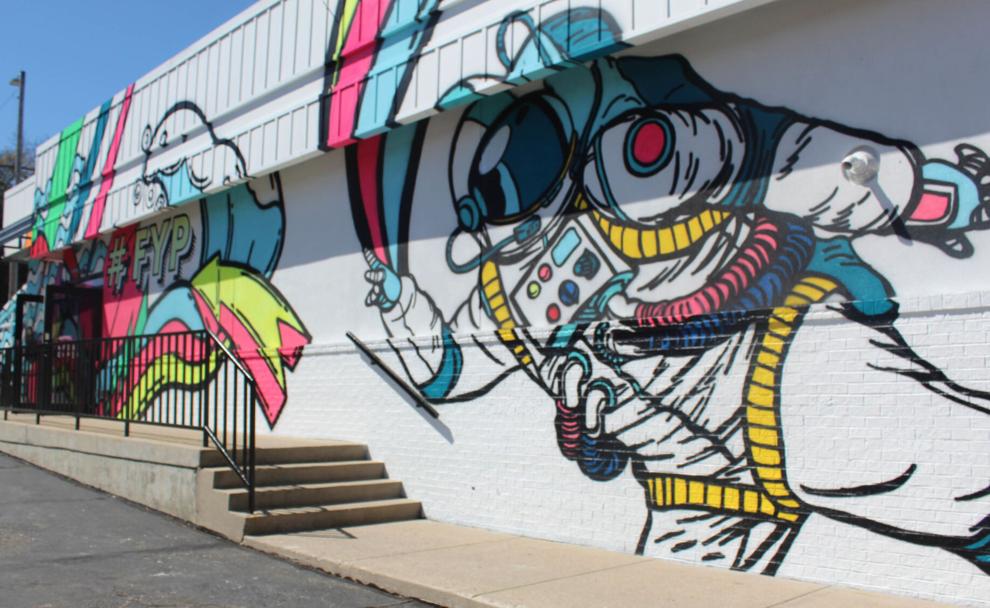 Social Studio is associated with the brand name #FYP. The hashtag is associated with TikTok and Instagram and is an acronym for "for you page" as a way to get more attention and give viewers what they want to see on the social media sites, Marsich explained.
"It feeds you what you think you want," Marsich said. "These high school kids, college kids, everyone that's on Instagram, that's what they are trying to do constantly is figure out more content for their page."
Marsich said different influencers like mommy bloggers will bring their family to grab photos at the different sets. One Instagram influencer, whose a runner, took photos like she was running through all the sets, Marsich said.
"It's a creative outlet (where) that you can come be you," Ward said.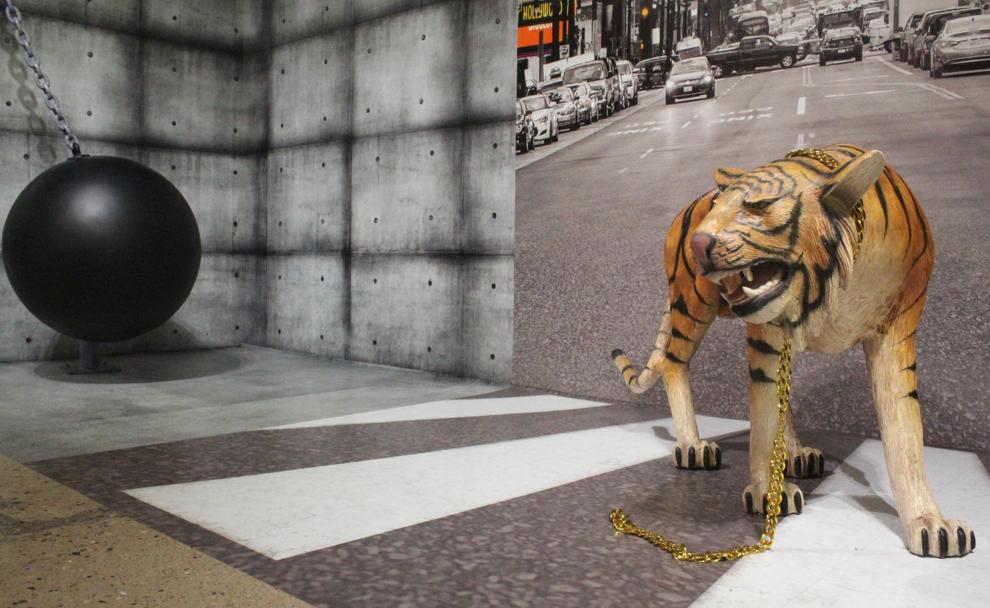 Marsich and Ward said visitors don't have to be a big influencer on social media to come to the exhibit. It's open to anyone who enjoys taking pictures and posting content to their social media pages to share with their friends.
Marsich hopes to inspire other unique and creative attractions in Wisconsin Dells and provide something for visitors to keep the area growing and compete with other offerings in metropolitan areas.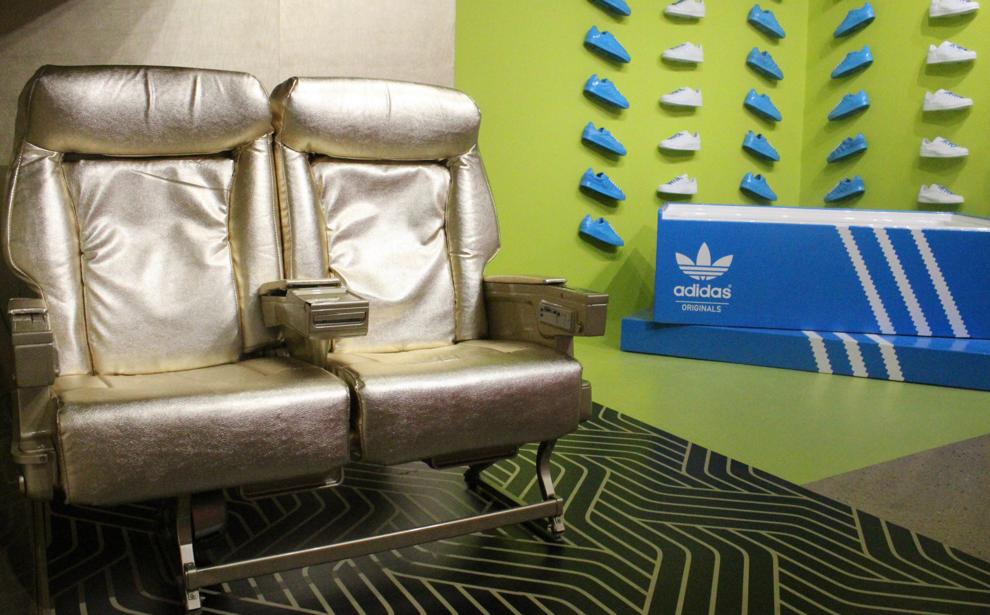 "More is always better and we have to compete with where they are coming from and a lot of times we forget that these people are coming from Chicago, Minneapolis, these metropolitan areas that have all of this life to them," Marsich said. "We have to match that or exceed it."
Small photography accessories such as tripods are allowed, although each room comes equipped with proper lighting. Dogs are also allowed. Some of the best content captured from guests will be posted to @WeAreFYP or @FYPSocialStudio, the business's Instagram, as well as its Facebook page, FYP Brand.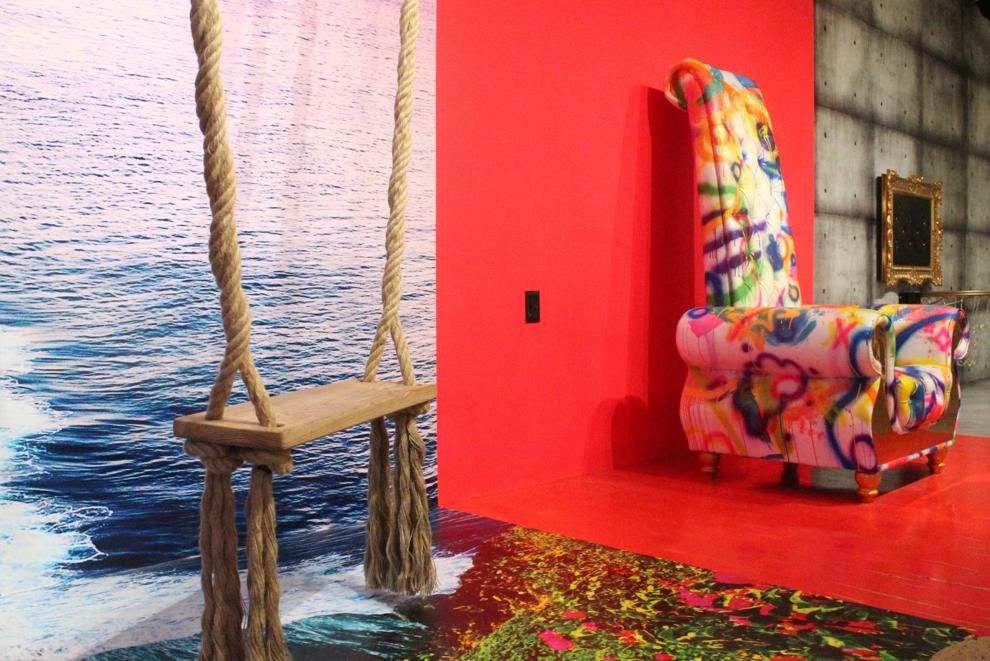 Tickets for this limited-time experience can be purchased on the company's website WeAreFYP.com and range in price from $17.50—$25 depending on age. Each ticket includes entry into the exhibit for one hour. Merchandise such as sweatshirts, T-shirts and unique, local artisan pieces are available for purchase on site. The Social Studio can also be booked for private events.
Follow Erica Dynes on Twitter @EDynes_CapNews or contact her at 608-393-5346.