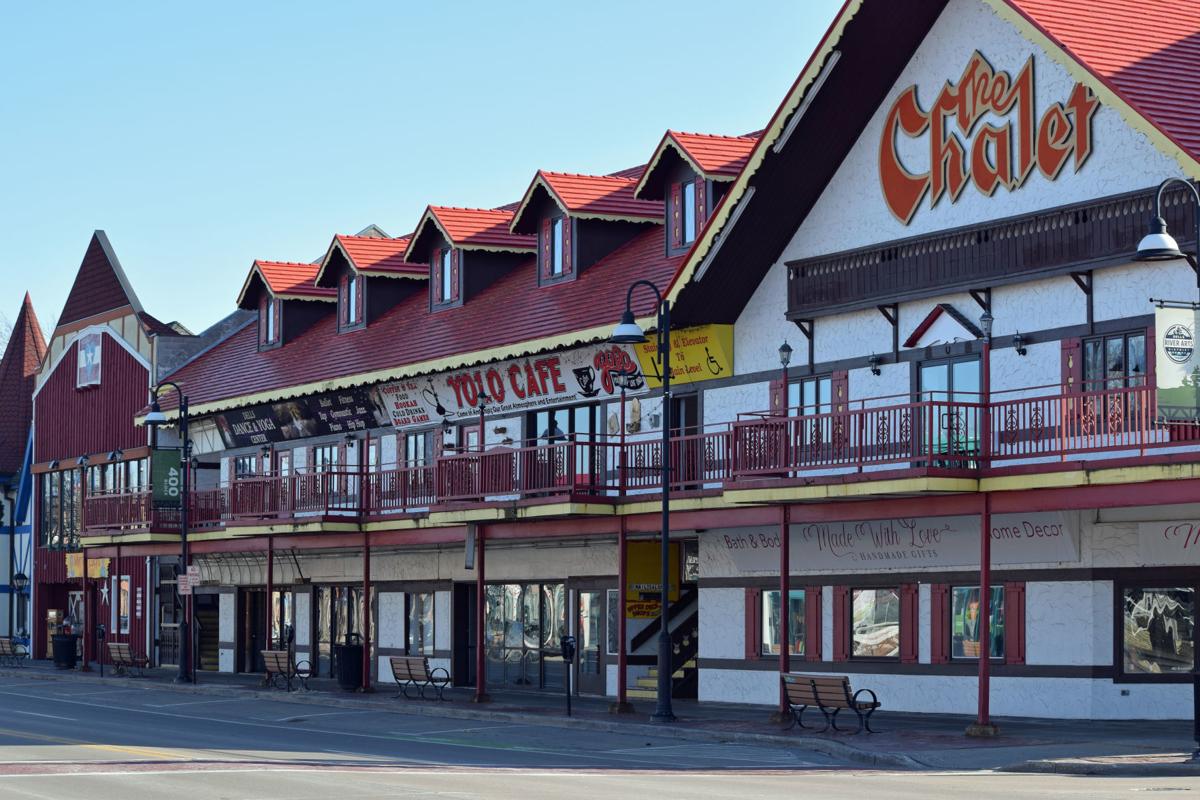 Wizard Quest is preparing to relocate to the Chalet block in January 2020, bringing sweeping changes to an area populated by several small businesses.
According to Dells mayor Ed Wojnicz, the sale on the 400 block of Broadway will close on Jan. 15. Building manager Lisa McClyman said the Chalet owners were not looking into selling the building before Wizard Quest approached them last spring.
"It was never posted for sale," McClyman said.
McClyman said that she and the management team worked with the store owners to find solutions once the leases were up at the end of December, and that all tenants had the option to exit their leases early without fees. The bowling alley will remain.
"Of course, November and December is slow," McClyman said. "We've given those options to leave early without any penalization… and anybody that pre-paid, they received a refund back."
McClyman said that the sale price for Chalet block had not been divulged to the public at time of writing.
However, one business owner said that the move-out process was not harmonious. This store owner, who asked to remain anonymous for the sake of their business, came forward with accusations that management had not acted in the best interest of their tenants.
"They've been really rude and nasty to every single business in this entire strip," the business owner said. "They've threatened evictions for people who don't want to do everything they say when they say it, whether they have reason or not to."
You have free articles remaining.
According to this owner, all contact with Wizard Quest went through the company's legal team, as Wizard Quest was disallowed from having direct contact with the tenants.
This owner backed up McClyman's statement that Chalet management allowed business owners to exit their leases prematurely without financial ramifications, but further said that both the Chalet owners and Wizard Quest itself had been "rude and nasty" to the tenants.
They also alleged that Wizard Quest president Kevin Ricks said "that's what you get for not owning your own building."
When asked about this owner's claims, McClyman denied the idea that tenants were threatened with evictions. According to her, tenants were notified in October that their leases would not be renewed when the city approved the road closure for construction.
"Everybody had a lease that expired on Dec. 31 of 2019," McClyman said. "They were non-renewal leases. There was nowhere in there that said we would renew the leases."
McClyman reiterated that all tenants were given the option to exit their leases early, and said that management did not threaten tenants with eviction at any point. According to her, all tenants were notified that their leases would not be renewed in October, when the Dells common council authorized the street closure for reconstruction.
Ricks also denied the quote attributed to him, stating that he did not have contact with any of the current tenants in the Chalet block.
"I haven't talked to any store owners here, except for the Chalet bowling and Myrt and Lucy's," Ricks said. "Those are the only owners I've even talked to."
He also denied the owner's charge that Wizard Quest and Chalet management had acted rudely to the tenants, saying that since he had not been in contact with the store owners, there was no opportunity for rudeness.
Concept Attractions, Wizard Quest's parent company, is set to close on the purchase Jan. 15, at which point demolition and reconstruction can begin. According to Ricks, the company hopes to have the location up and running by fall of next year.