In Wisconsin it's almost a rite of passage to visit your first tavern.
Although the state is third in the nation in both the number of bars and bars per capita, the number of "mom and pop" taverns has steadily declined over the last several decades, according to the Tavern League of Wisconsin.
The neighborhood tavern is as steeped in Wisconsin history as cheese, the Packers and the Badgers. The Wisconsin Historical Society even designates a section of its website to the industry, saying "the tavern has long been a fixture in Wisconsin communities … where folks gather in a friendly environment for food and drink, (spanning) all socioeconomic groups and exist everywhere from small, northwoods towns to urban neighborhoods."
The Historical Society also acknowledges what the Tavern League of Wisconsin has documented — that taverns are "faced with increasing competition and diminishing numbers."
A downward trend
Pete Madland, executive director of the Tavern League, produced striking numbers showing the decline of mom and pop taverns in Wisconsin. "We've seen a little bit of a bounce-back in business, however the number of establishments has gone down probably about 30 percent in the last 10 to 15 years."
Madland added that "back in the mid 1990s we had over 15,000 on-premise establishments. Now that number is less than 11,000."
Use the tabs at the top of the graphic to switch between viewing results for the density of bars compared to population at the state level and at the county level.
The Historical Society notes the Tavern League "works to maintain the tavern as an essential component of the hospitality industry," but Madland said his organization's cause has been thrown many curveballs over the last 10 to 20 years.
Jim Draeger is the Wisconsin Historical Society's historic preservation officer and is well known for his knowledge of and travels to Wisconsin's taverns. He co-authored the book "Bottoms up: A Toast to Wisconsin's Historic Bars and Breweries" and concurred with Madland that the storied Wisconsin institution is on the decline.
"There are a lot of different factors. Part of it is more stringent enforcement of drunk-driving laws," Draeger said.
He added that technology has had a huge influence on declining tavern numbers. "Part of it is a social change and behavior what sociologists refer to as cocooning — more people are staying at home with their entertainment there. In a world with internet, Netflix and social media there are so many other ways to entertain yourself. They don't feel as inclined to go out to a tavern or other social event to be social."
Madland was not exactly thrilled reviewing a list of adversities thrown at mom and pop taverns over the years, including a statewide smoking ban, stricter drunken driving laws, and a more health-conscious society as part of what he terms is a "demonization of alcohol."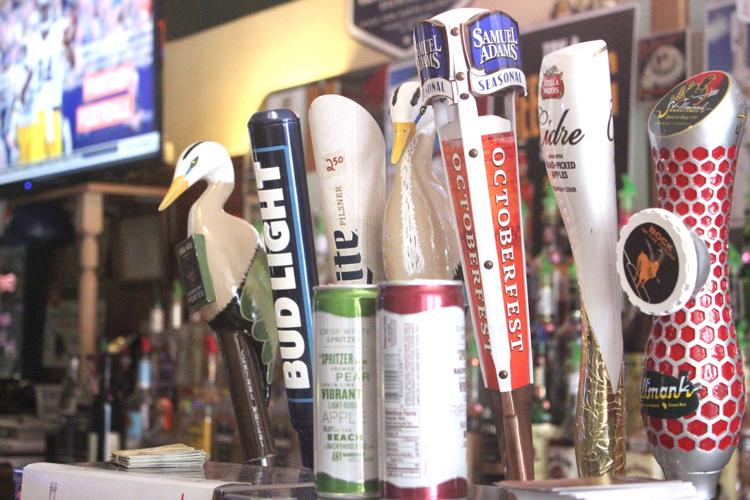 "The slogan don't drink and drive -- well, you know you can drink and drive. You can have a glass of wine or a beer after work, but they've demonized alcohol. I read an article the other day where alcohol causes eight kinds of cancer and this wasn't even research — it was an opinion, but it gets out there."
Even if taverns manage to get around those obstacles, Madland said the economy always plays a factor in the success of mom and pop taverns.
Economic woes
Political strategist James Carville's famous "It's the economy, stupid" phrase coined during Bill Clinton's 1992 presidential campaign has rung true with many tavern owners over the last eight years. Madland said that during the Great Recession of 2008-09, many consumers cut out the "extras" in life, including visits to the local tavern — resulting in sales declines and tavern closures.
Deb Clark has owned the tavern Jackson's Clinic outside of Mauston for 13 years. Dubbed a place "where patients love their shots," the historic tavern has been in business since 1954 and was owned by Clark's parents for 30 years before she took over in 2003.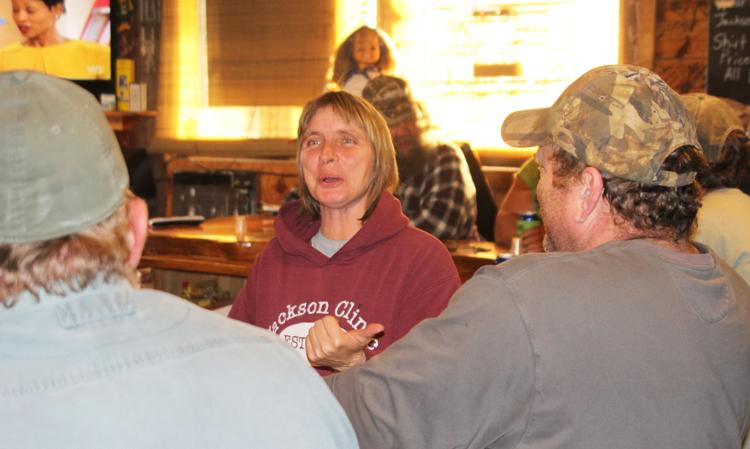 Clark has worked to provide plenty of entertainment options for her patrons, including a former one-room school house backroom that has a dance floor, jukebox, pool table and dart boards. Other amenities also include a new pine bar top, a four-season smoke shack and events including Sunday trap shoots, an annual pig roast and monthly entertainment.
As Clark reminisced about her 13 years running the tavern, she concluded it's been a "good news, bad news" situation for her business. The good news? "My parents always used to tell me when times are bad, people drink to drive their sorrows away. When times are good, people drink to celebrate."
The bad news for Jackson's Clinic hit eight years ago during the recession. "The economy had a lot to do with it. With a lot of people that were looking at early retirement, their futures all just changed. It's been a slow re-build basically."
The economic news has been rosier for Mike Walker who owns The Touchdown Tavern with his wife, Kari, at 125 E. Main St. in Reedsburg. When asked about the "demise of the Wisconsin tavern" Walker quickly interrupted and vehemently defended the industry, saying business is better than ever at his place.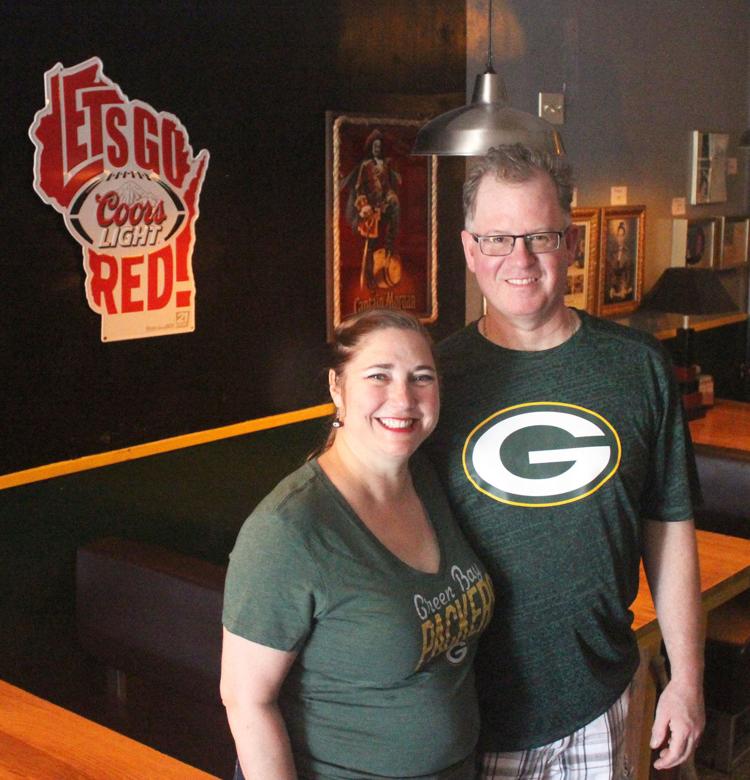 While he conceded the downturn in the economy eight years ago significantly affected his business at the time, he pointed out that the local tavern in Wisconsin has far more to offer than "corporate bars" like Applebee's that have been popping up more and more in larger municipalities.
Walker said he's bolstered business by providing something the chain establishments can't -- a flexible menu. "They can't be really nimble as far as instantaneous menu change. We're actually becoming quite well-known for the quality of our food. Our business has been good."
Walker and his wife have come up with unique ways to serve their food, including a farm-to-table dinner this summer and an East Indian feast coming this month. "I categorize us as the food bar. We always have good music playing and the best food in town," Walker added.
Smoking ban
The statewide smoking ban that went into effect July 5, 2010, appeared at first to be another blow to tavern owners across the state. Some anti-smoking advocates argued that tavern owners would see an increase in business as non-smokers felt more comfortable going out to the bars. Several area tavern owners said they never saw that influx of anti-smoking patrons.
Keith Koehler, who has been running The Keg in downtown Wisconsin Dells for 19 years and is president of the Dells-Delton Tavern League, said the smoking ban has been good and bad for tavern owners across the state — depending on who you talk to.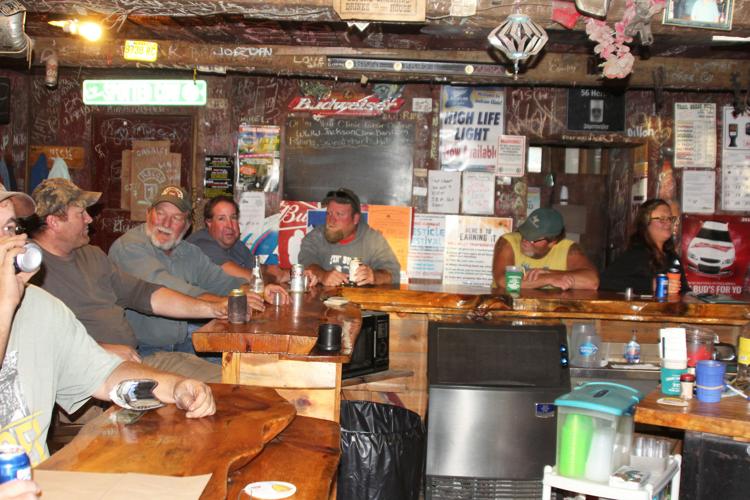 "The smoking ban hurt the more rural mom and pop bars. It was more hurtful to them than in our area," he said. "A lot of (tavern owners) were against it, but I honestly think it was a good thing. People can still smoke. It was the most lenient smoking ban put into effect. The Tavern League did a wonderful job of alleviating the pain as much as they could."
Koehler noted that under state law, he still is allowed to let his patrons smoke in a newly constructed outdoor patio.
"If you look at what the statistics are, the smoking ban diminished (tavern) business for a short period of time and then it bounced back," Draeger said. "Some of the explanation there was that for the people who were against going to taverns because of the smoke, they have now rediscovered them."
Draeger added that "smokers have just gotten over the fact that you can't smoke inside of the bars and the bars have accommodated them by having smoking lounges outside."
Drunken driving
If you talk to some people older than the age of 55 that grew up in a small town in Wisconsin you might hear stories of a local cop pulling over a drunken driver, only to drive him or her home and tell them to pick up their car along the side of the road the next morning.
That is far from the case these days, with much stricter drunken driving laws in place. "Many people don't want to take the risk of pulling out of a bar and getting caught for drunk driving," Draeger said.
Draeger's assertion may be backed up by statistics from Mothers Against Drunk Driving. Frank Harris is MADD director of state government affairs based outside of Washington, D.C. While Harris, a Milwaukee native, could not confirm with his organization's statistics that fewer people are going to taverns because of tougher drunken driving laws, he is convinced that fewer people are drinking and driving.
Referring to statistics from 2014 to 2015, Harris said "drunk driving deaths did not go up at the same rate as overall traffic fatalities went up. For example, nationally from 2014 to 2015 traffic deaths went up 7.2 percent. But overall drunk driving deaths only went up 3.5 percent. So if drunk driving were still (rising) at an alarming rate, it would have been up at seven percent."
Despite the advent of safe-ride programs in many small towns in southern Wisconsin, the option does not always benefit tavern patrons in more rural areas. Not all communities offer the service and those that do have some restrictions.
Bar Buddies has been a successful program in Sauk City, Prairie du Sac, Baraboo and Reedsburg. The program offers home-to-bar, bar-to-home and bar-to bar service for free or nominal fees, but limits free rides in Baraboo to patrons that live within five miles of downtown. The Sauk Prairie program serves a 10-mile radius.
Despite the program not being convenient for rural tavern goers, Sauk Prairie Police Chief Jerry Strunz said Bar Buddies has done a tremendous job in keeping drunken drivers off the road for almost nine years. "There has been about a 50 percent reduction in OWI arrests in our community. And a significant reduction in alcohol-related crashes in and around the bars."
However, the question remains whether safe-ride programs foster tavern business or simply get the same patrons that were going to the bars anyway a safe ride home.
New generation
Mom and pop taverns have been a Wisconsin tradition since the 19th century, but if they're going to not be overrun by chain or "corporate" bars, it will be up to a new generation of tavern goers to keep the tradition going.
Offering an attractive alternative to "cocooning" at home may be the first step, but cocooning within a tavern may be another step in keeping the vitality and tradition alive of socializing with neighbors.
Dean Audiss has owned the Cactus Club in Portage for 18 years and said business has been picking up.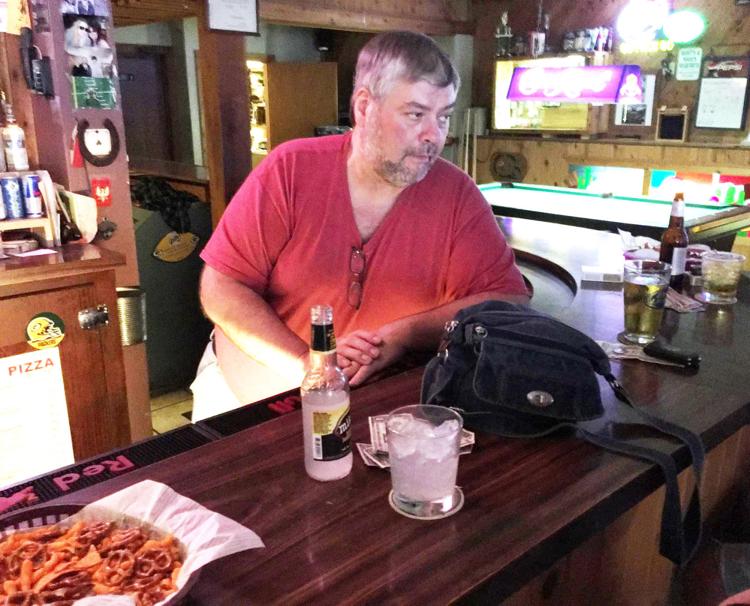 Audiss has been around long enough to notice children of patrons he saw come into the bar when he was younger. He recognizes the millennial generation's preference toward using technology — even when sitting around having a beer at the bar after work.
"You need to have ATM and credit card machines in order for the business to survive," Audiss said. "If you don't have it, they're going to find another place to go. That and the Wi-Fi. You gotta make sure you have that."
Audiss chuckles when describing the younger generation's use of smart phones while sitting in his tavern. "They're talking on their phones and not even looking at you. You gotta stay with the times and really do some changing, but still keep the atmosphere the way it was before."
Century-old traditions
Sprecher's Tavern in Leland has been serving its patrons since 1900 -- first as a general store for this tiny rural Sauk County unincorporated town of about 50 people, 15 miles west of Prairie du Sac.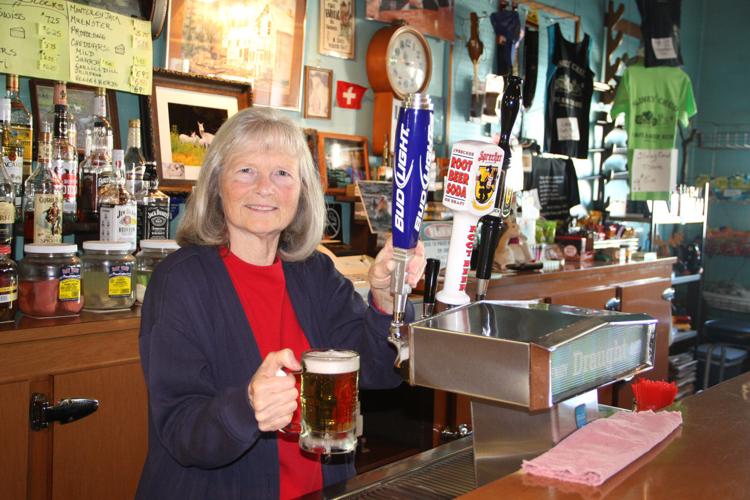 The tavern is rich in history with Edwin Sprecher Sr. originally purchasing the building at the turn of the 20th century and then later selling it to his son "Junior" Sprecher. Junior certainly did not have to contend with patrons burying their faces in smart phones. In fact, he was the only reason many people came to the tavern, according to his daughter Amy Sprecher.
Sprecher's Tavern has remained a living example of what Wisconsin taverns always were about — a place to socialize with your neighbor, catch up on gossip and share stories. A patron posted on Facebook, "Where else can you buy a beer and a sturdy, salami and cheese sandwich and get change back from a $10 bill? Where else can you get a beer, a gun and some target practice all in one venue? This is classic rural Wisconsin."
Junior Sprecher passed away last year and Amy is now running the historic tavern. With sadness, she contemplates when she will sell what has been in the family for well over 100 years. "For me now it's tough because dad is gone. They come to hear the stories from my dad and see dad — he was the entertainer. This business was mom and dad."